If you like a forged club head with a bit of forgiveness and lots of distance, then you will enjoy both the Ping i500 and the TaylorMade P790.
The P790 has been on the market for a while now, but they have been improved and upgraded quite a bit over the years.
The Ping i500 is a relatively new release from Ping, and there are several similarities between this club and the P790.
If you have your iron choices narrowed down to the Ping i500 and the Taylor P790, you have done some great work.
We have some information about both of these sets of irons which should help you make your final choice.

Ping i500 vs TaylorMade P790 (Differences/Benefits)
Ping i500: Overview and Benefits
The Ping i500 irons are a forged set of irons that are built for the mid handicapper.
Although there are some low handicappers who will also enjoy this club, there are a few reasons it stays in the mid handicap range.
As always, Ping prides itself on feel and performance, and they are certainly not lacking any performance with these I500 irons.
Here is some excellent information to have about the i500 irons.
1. Performance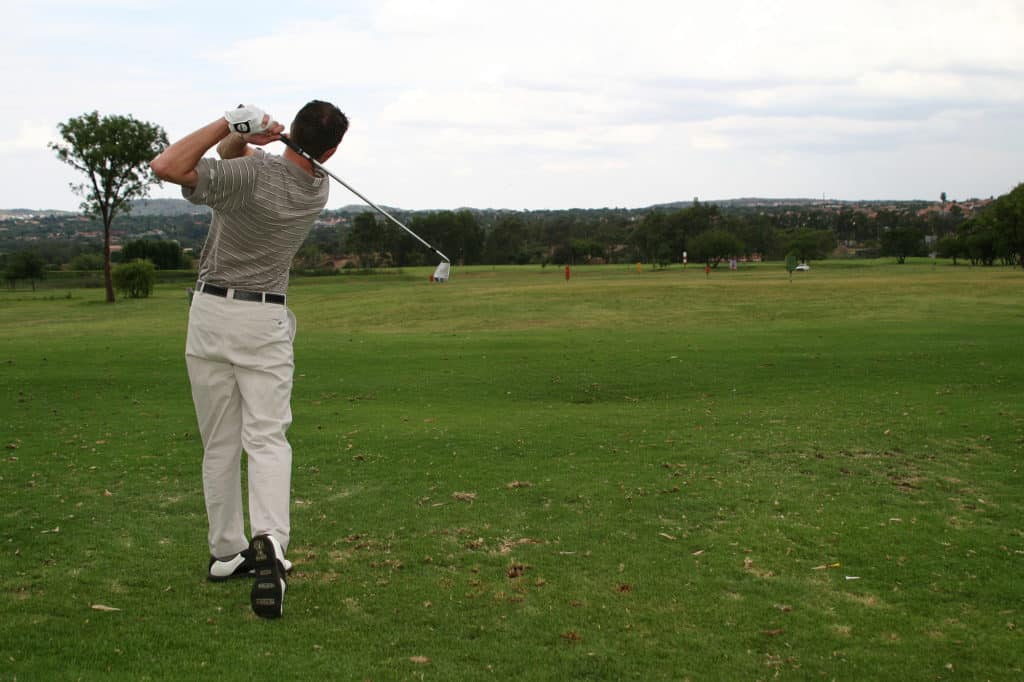 The face on the i500 is made with variable thickness.
The idea behind the club faces with variable thickness is that they will allow a golfer to miss the center of the face a little but still have a decent shot.
They also help to make sure that, when the ball strikes the center of the club face, the golfer is rewarded for it.
Part of this performance coming from the club face comes from the C300 steel face insert.
The ball speed on these irons is quite high, it is quite a bit higher than Ping irons normally get, in fact.
The Ping i500 irons have a Hydropearl finish that helps them hold up for a long time, and it also makes them feel even better.
The clubs have a sheen to them but not too much of a shine that they will produce extra glare when you are playing on a sunny day.
2. Distance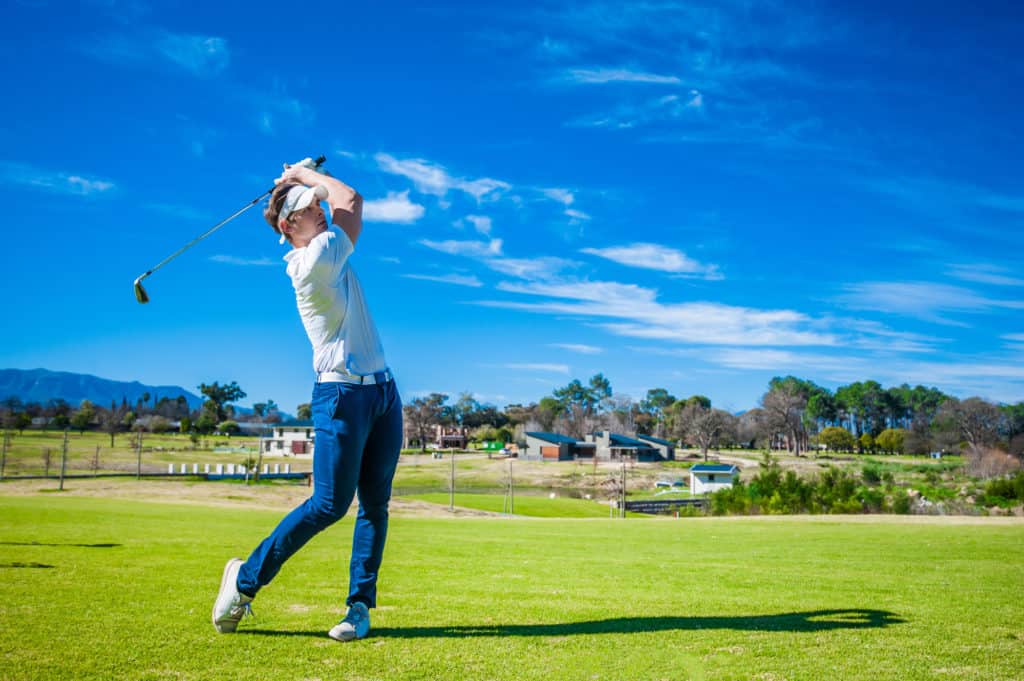 As we mentioned, the Ping i500 has a C300 steel face insert in each club face.
This face insert will actually flex almost like a hybrid or a fairway wood when the ball is struck.
This flexing of the face allows a large increase in ball speed and some better ball flight as well.
As most great players know, the longer you can keep the ball in the air, the further it is going to go.
Launch and loft are not going to be a concern with the i500 irons.
The loft specs on the Ping i500 are quite traditional.
The pitching wedge is offered right at 45 degrees.
Considering most of the game improvement type irons are now getting closer to 43 degrees, this is a bit closer to what a low to mid handicapper should look for.
3. Feel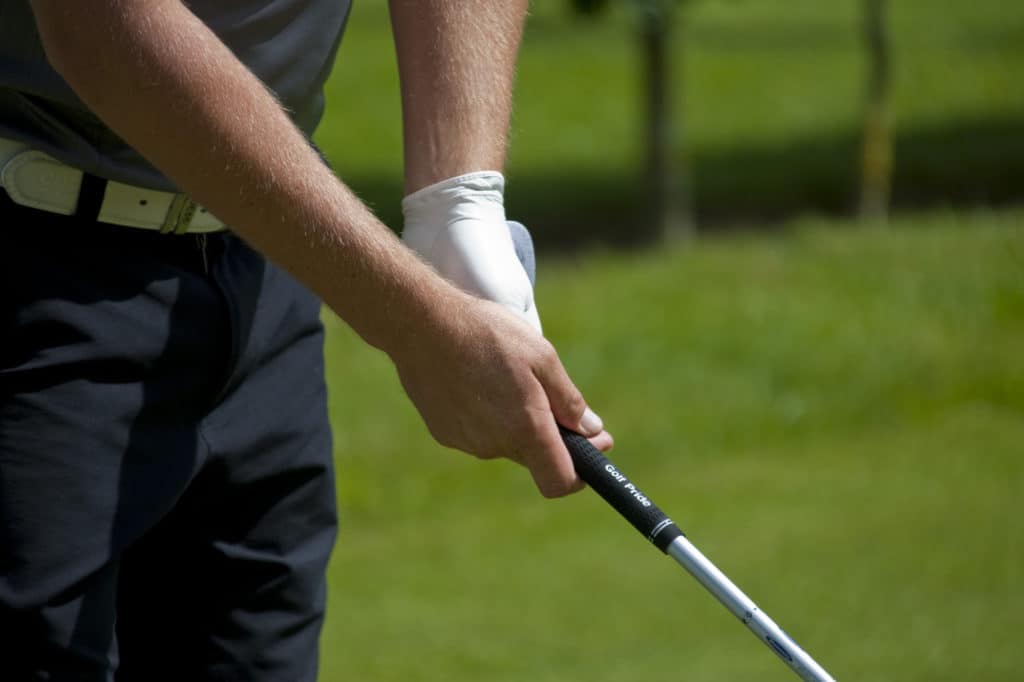 As always, Ping is going to lead the way when it comes to feel for a set of irons.
They have a very distinct and familiar soft Ping feel and a look which is very much like a player's club.
Even though these clubs are built like a muscle back club, the variable face thickness helps them to still offer some forgiveness.
The Ping i500 is going to feel quite a bit like a blade, but it won't exactly mirror the feel of something like the Ping Blueprint irons.
Of course, the Ping i500 is also going to be a bit more player-friendly than the Blueprint iron.
4. Handicap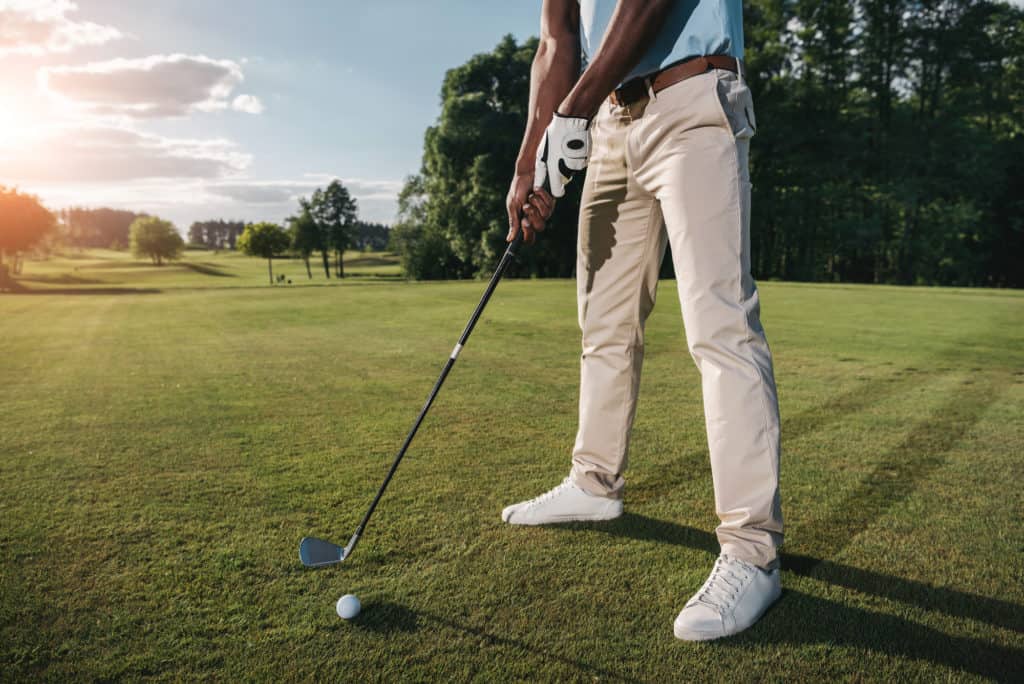 Low handicap golfers are looking for a few things in a set of irons.
They look for little to no offset, a thin top down look, and a compact size club head.
Of course, they also demand performance, distance, and feel, but the look is extremely important.
The Ping Blueprint irons are built for the lowest of handicaps, and the i500 would be the next step up from there.
These are a clean looking set of clubs which will appeal to low handicappers who want some extra launch and distance.
The clubs also work for mid handicappers who are starting to realize the importance of feel in the game of golf.
If you are tired of swinging with a cavity back iron and pretending it feels great, the i500 is a great next step to consider.
The club head has a smooth feel, there is very little offset on the irons, yet you get plenty of distance and a higher launch.
TaylorMade P790 Irons: Overview and Benefits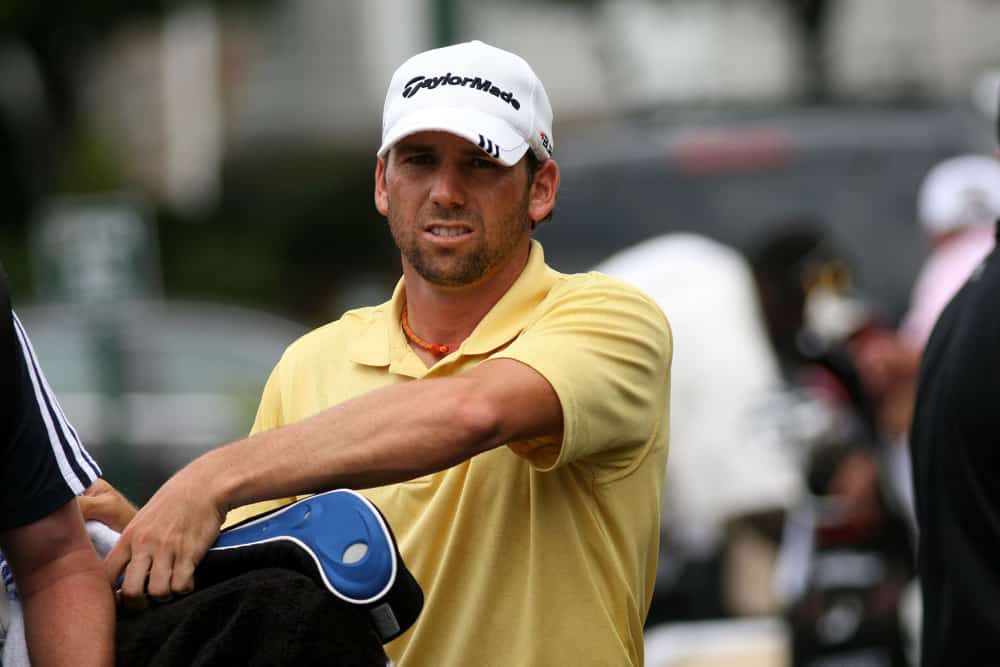 The TaylorMade P790 Irons have changed several times in the last few years.
It is important to note that we are going to be talking about the most recent release of the P790, as of October 2020, and not the original versions.
The more recent versions of P790 irons have a slightly more compact head, and they tend to stand up better against something like the Ping i500.
The P790 irons started as forgiving golf clubs that looked a bit like a player's iron.
They have now improved and expanded upon their technologies, and many lower handicap golfers realize there are many benefits to the P790.
1. Performance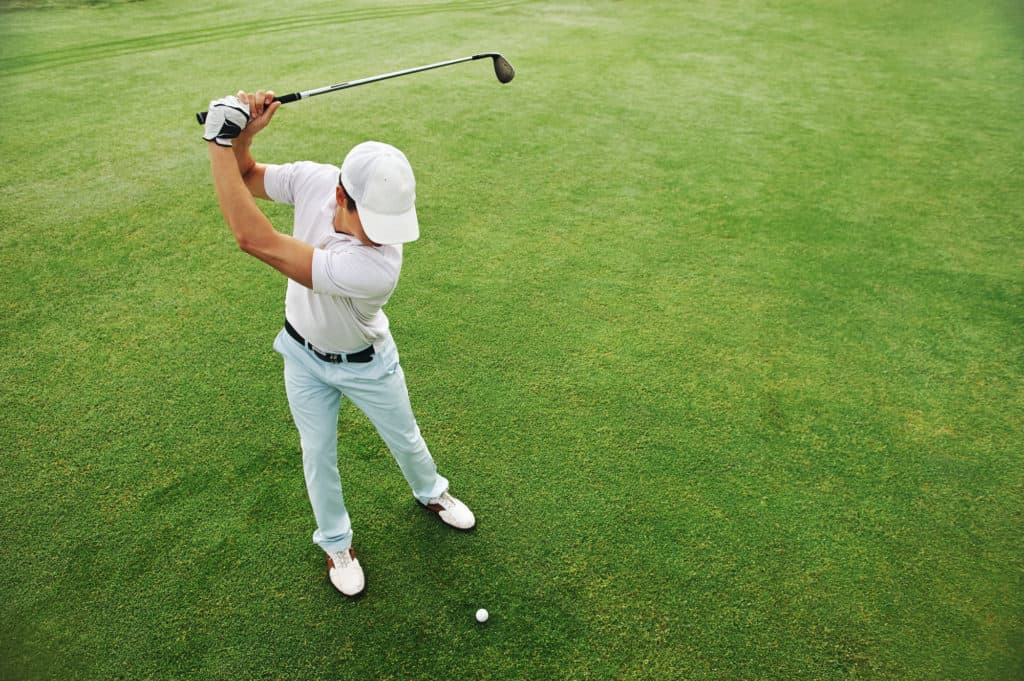 Part of what makes the P790 irons so great is that they have a unique construction.
The P790 irons are a forged iron, but they also feature the SpeedFoam Technology.
This is part of the technology that first made golfers believe a player's iron could also be a distance iron.
Speedfoam technology allows players to get the distance they need out of an iron but still have a great feel at impact.
The P790 irons feature a Forged 4140 face made with a soft carbon steel body.
These two features will help to bring both distance and forgiveness to a golfer.
Another great feature of the P790 is the tungsten weights that are part of the club head.
The tungsten weights are located low in the club head to help promote more launch and get the ball up in the air.
2. Distance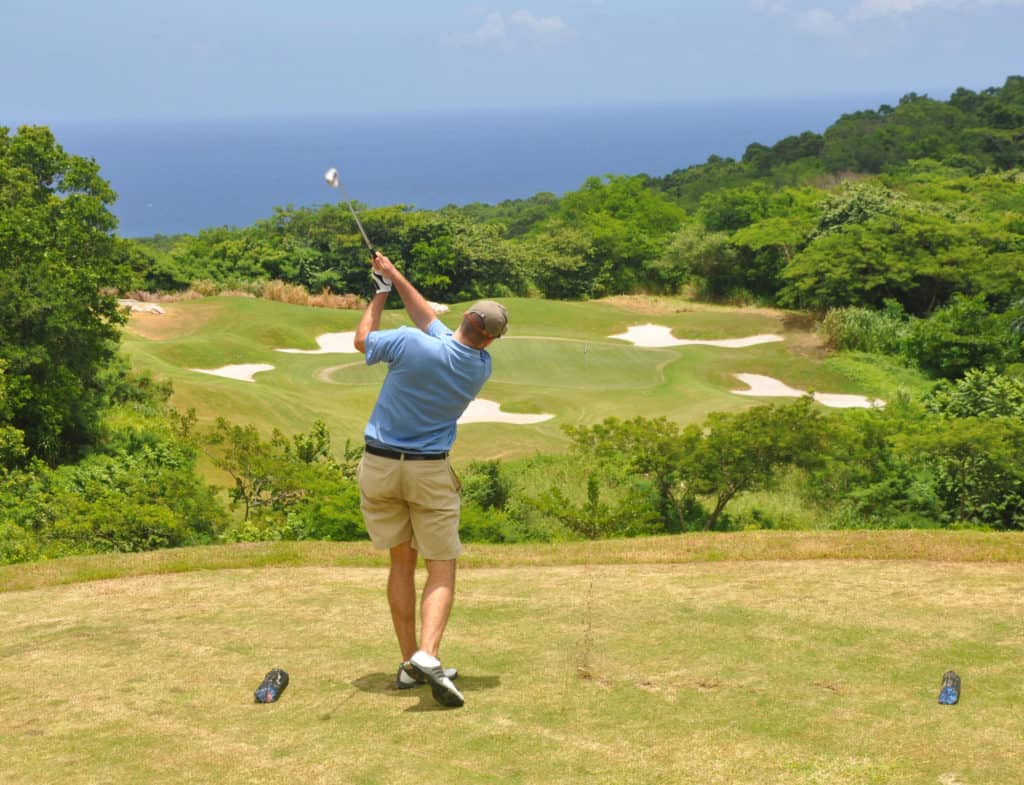 People are feeling like the P790 irons are so long because of that Speedfoam technology.
If you leave a club head hollow, there can be quite a bit of rattle at impact, but it helps golfers to get some speed.
TaylorMade came up with a virtually weightless material that they can put in the club head to help golfers get both distance and feel.
The new P790 irons have a slightly smaller club head, and a thinner top down look than previous models.
This does not affect the distance you are able to get with the P790 in your hands.
If you look at any of the other TaylorMade irons on the market right now, you will quickly see that Speed Pocket technology is a common theme.
The Speed Pocket is the concept that the better the club head is built to produce speed, the great chance the player has at hitting the ball further.
TaylorMade takes the concept that not all players can produce high ball speeds, and they run with it.
They try and make up for any shortcomings in speed that a player may have and use their technology to get players the speed they need in their game.
3. Feel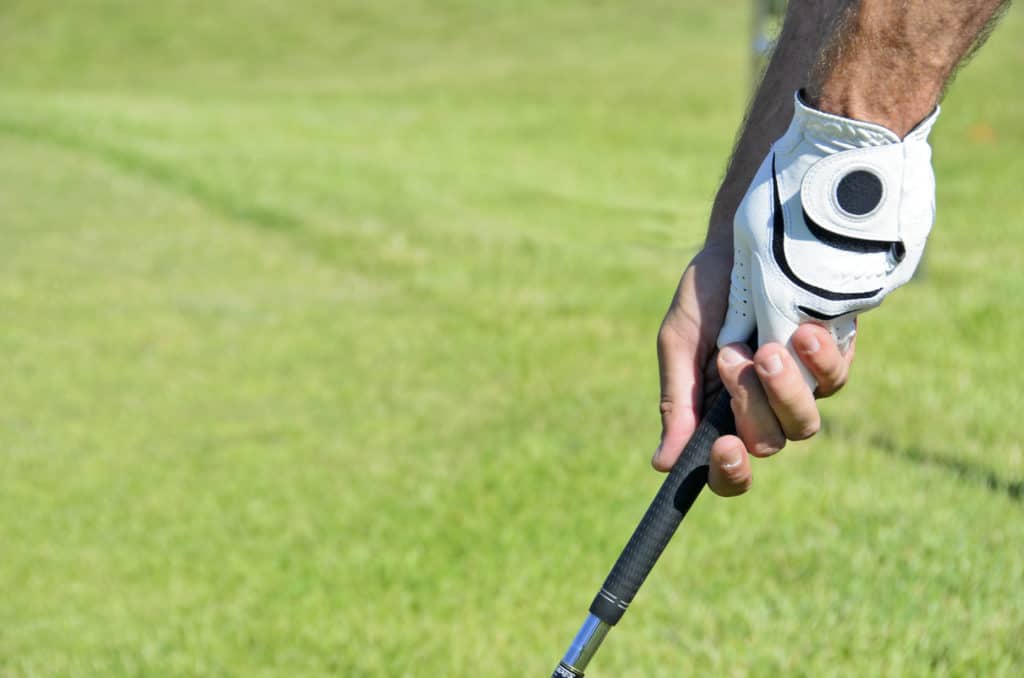 In addition to the P790 irons having a classic and clean look, they also have an incredible feel.
Any great players of the game know that a muscle back forged type iron is going to have a buttery feel when the shot is hit solidly.
This is absolutely what you will get with the P790 irons in your hand.
You get a tremendous feel, a classic look, and plenty of launch as well.
The Progressive Inverted Cone Technology is great for golfers who need a bit of help when it comes to dispersion.
If you miss the center of the clubface sometimes but still want to play a club that looks like a player's iron, the P790 could work for you.
4. Handicap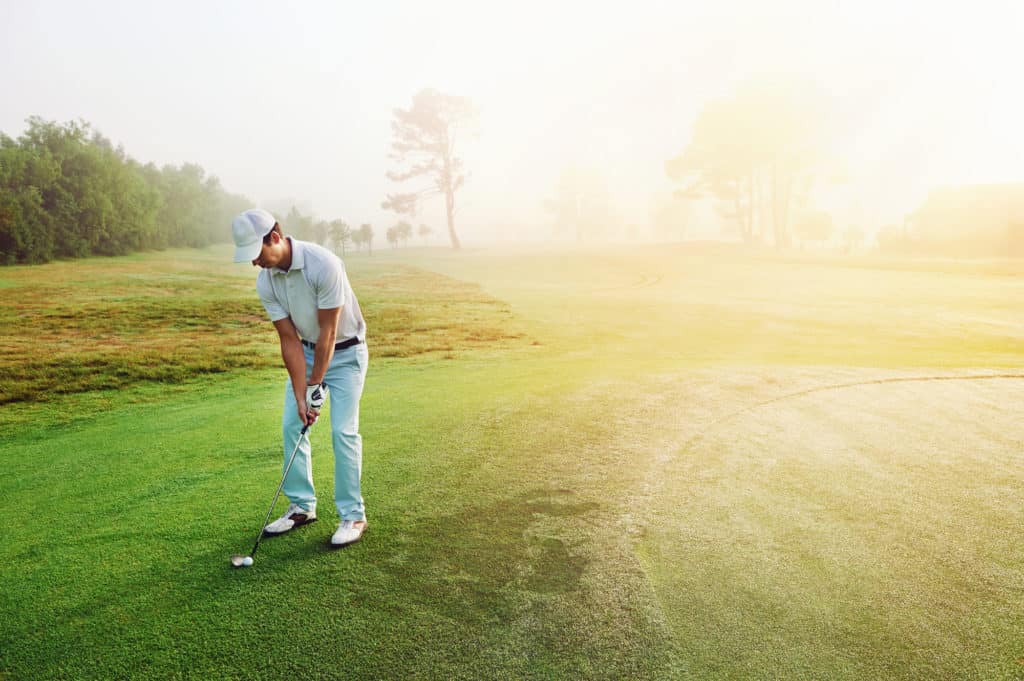 Perhaps the most impressive thing about the TaylorMade P790 iron is the fact that it can appeal to such a wide range of golfers.
Whether you are a 25 handicap or a 7 handicap, you can justify playing these P790 irons.
The P790 are built with the look and the feel a player wants, but they have the forgiveness features a mid-handicapper needs.
Lower handicap players will notice that they can work the ball with the P790 but maybe not quite as much as they could with a true blade.
You have to decide where your game stands and which clubs will make the most sense for you to consider moving forward.
Ping i500 vs. TaylorMade P790 Differences
Now that you have a better understanding of what each of these irons has to offer individually, let's look at how they compare to one another.
Again, these are both great sets of irons, and you will need to choose the one that matches your game most closely.
1. Distance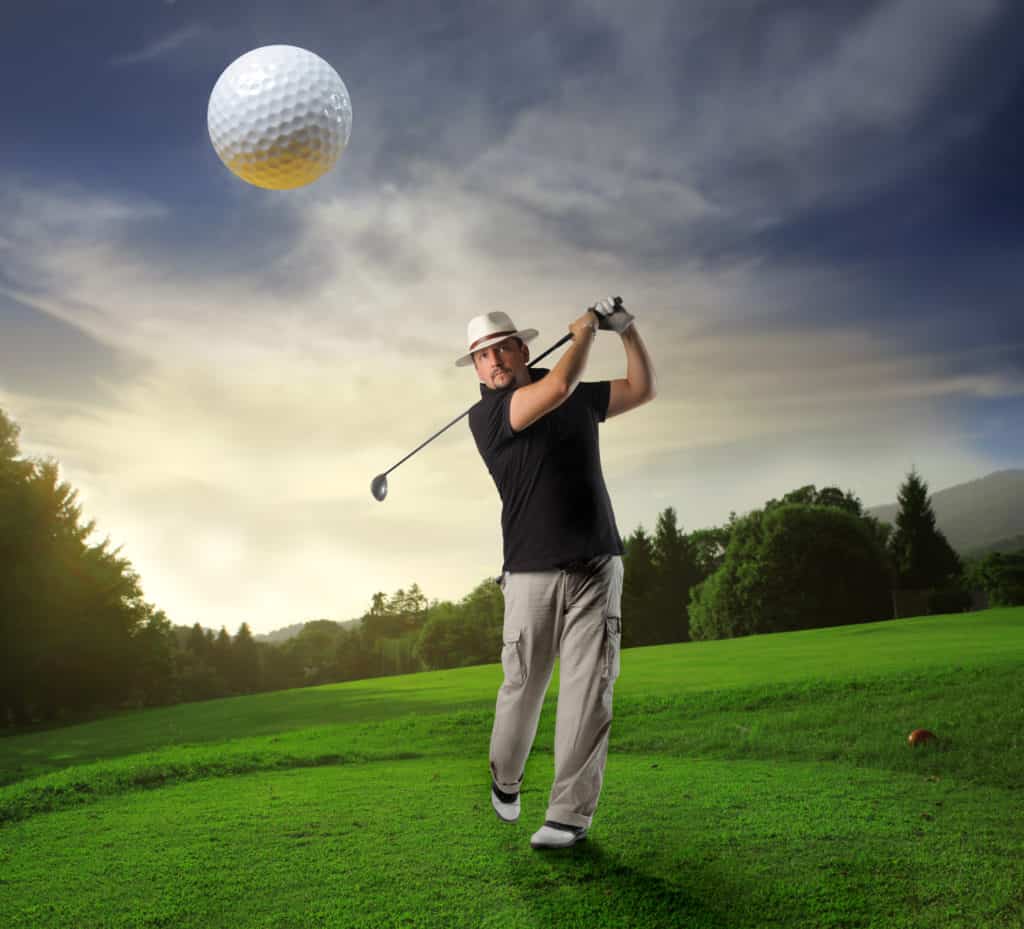 The great thing about the Ping i500 and the TaylorMade P790 is that they are lofted the same way.
Both of these sets of irons have a 45-degree pitching wedge.
They are not quite the loft of a low handicapper's iron, but they will also be a bit higher than that of a game improvement club.
We like this because you get a balance of distance and controllability with the loft of the shot.
Overall, you are probably not going to notice that much of a difference when it comes to distance with these two sets of irons.
They are both built with distance enhancing technology to help you hit the ball quite a bit further.
2. Player Handicap Level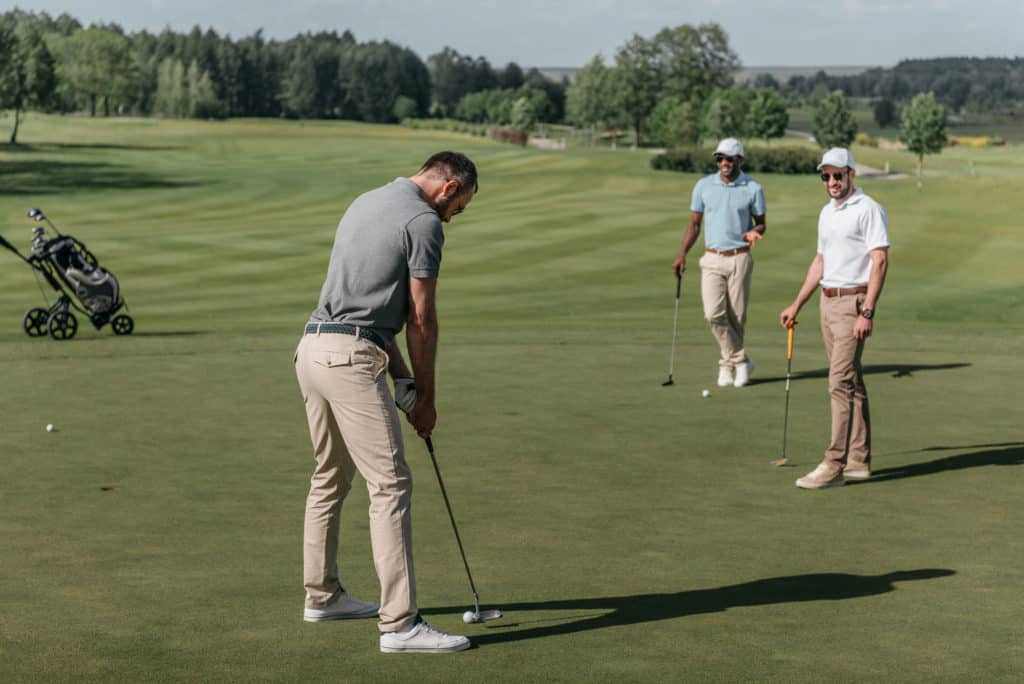 As we mentioned, both of these irons are designed for the mid to low handicap level.
This is where golfers can get a mix of performance and feel and still be happy with the clubs they are getting.
If you happen to be a slightly higher handicap, we will recommend going for the P790.
The P790 tends to have a bit more forgiveness and appeal more to those with the higher handicaps.
The Ping i500 is not a wrong choice, but it could get a bit frustrating at first until you get the hang of it and start producing with these irons.
3. Feel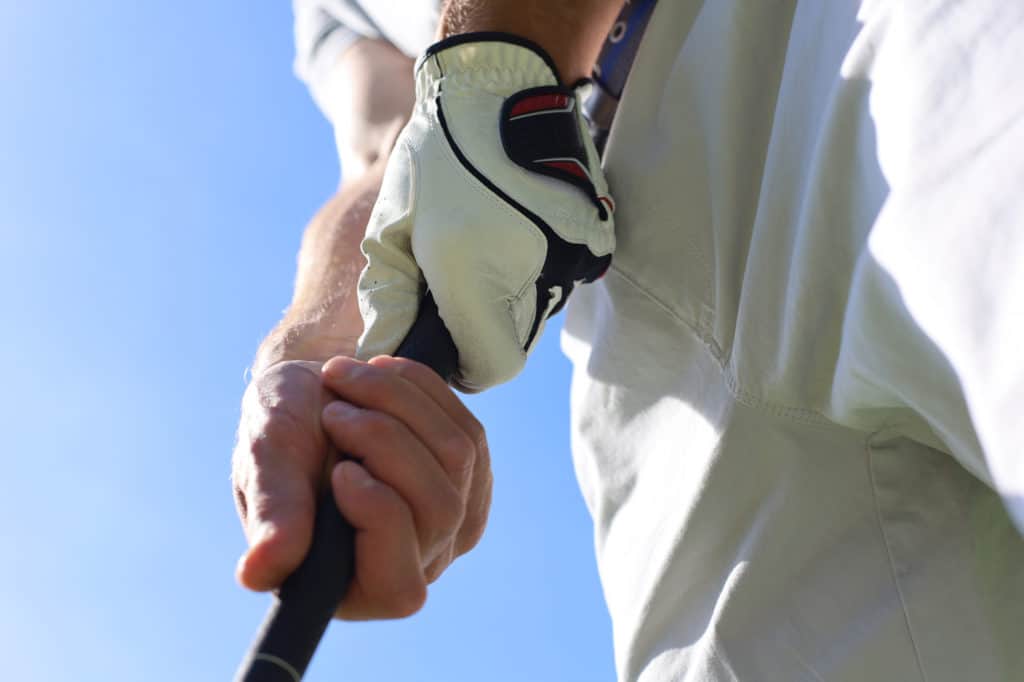 It's hard to beat the feel of a Ping.
The TaylorMade P790 irons are known for having a much better feel than the SIM Max game improvement irons.
However, to say they have a better feel than a Ping forged iron would be quite difficult.
Although we feel TaylorMade may pull ahead in some aspects, if you are a feel player and you like to work the golf ball, the Ping i500 is a better choice.
Remember that part of feel is also going to come from the shaft you put in your irons.
If you are not playing a shaft you are comfortable with or that you can hit well, then you are going to struggle to get the feel you need.
4. Forgiveness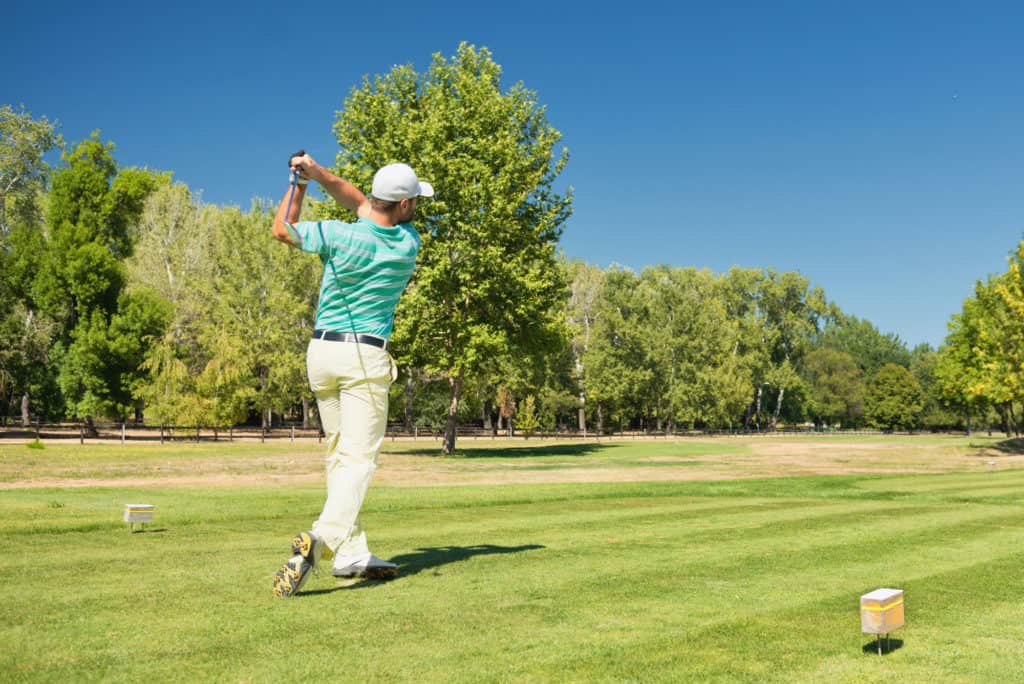 Variable face thickness is one of the things that will lead to forgiveness in a golf club.
The forgiveness level on both the Ping i500 and the TaylorMade P790 is going to be quite similar.
This is the player's distance iron for both companies and will fall between the blade and the game improvement cavity back.
If you can get around the golf course hitting the club mostly in the center of the face, these irons will be perfect for you.
If you are new to the game and still learning how to make solid contact, you may want more of a cavity back iron.
Although we feel the forgiveness is close to the same, the P790 may slightly edge out the Ping i500 when it comes to those missed shots.
You will notice that you still get some great distance on the P790 even when the center is missed.
5. Price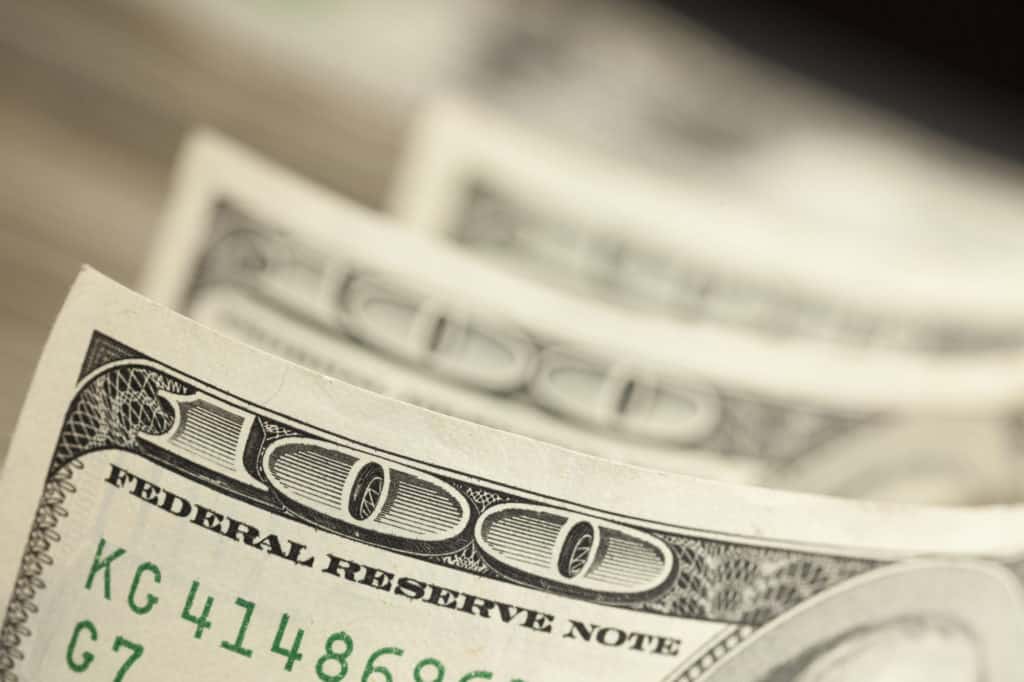 Price is always a consideration when you look at forged irons.
As soon as you add the word "forged" to a set of clubs, it is going to be quite a bit more expensive.
The process of making a forged iron and the materials used are part of what justifies the increase in price.
We don't recommend basing your decision about these irons solely on price.
They are both priced in the same general range (expensive!), and they both seem to hold their value.
Ping clubs traditionally hold their value better than a TaylorMade, but the P790s are highly sought-after irons.
The good news is that both sets are technologically advanced and should last you many years before you need to replace them.
Conclusion
As you can see, the Ping i500 and the TaylorMade P790 are irons that are well made, high performing, and long.
They are both going to appeal to a player who wants distance and forgiveness without giving up feel.
If you are a distance golfer who wants to hit the ball a long way, we recommend the P790.
If you are a golfer who values feel over forgiveness, then the i500 is a great choice.