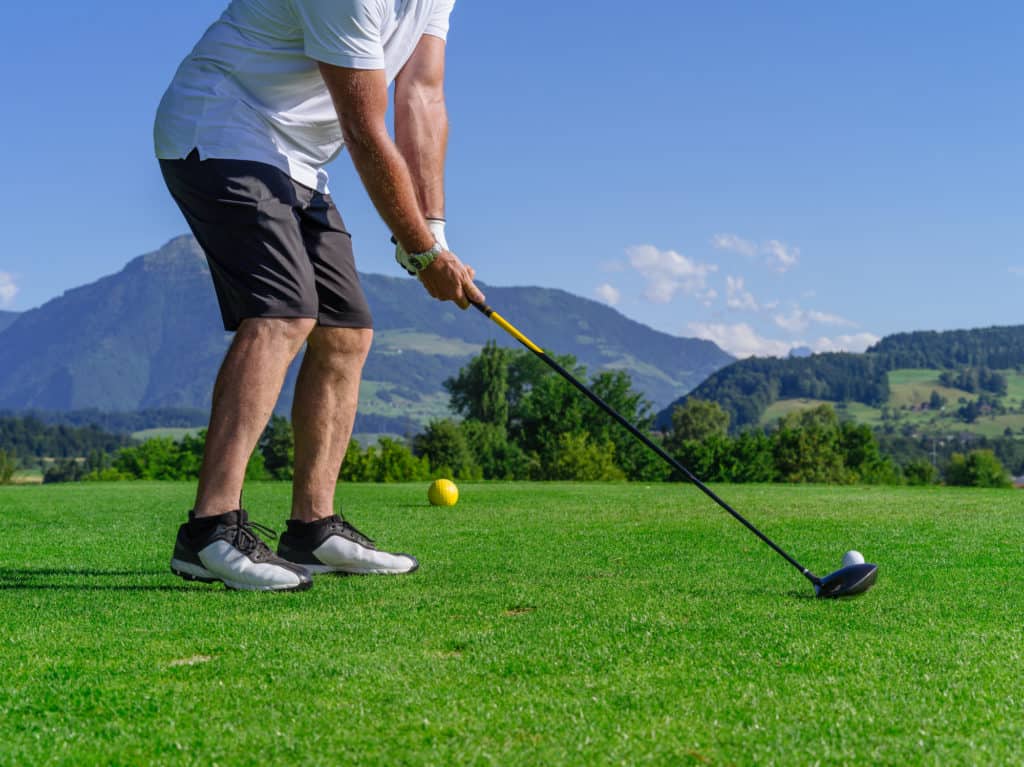 If you are a higher handicapper looking for a new driver this year, you are in luck.
Not only are all the new releases a great choice, but the options from last year are also still very relevant and could be a great addition to your bag.
In this guide, we picked our top 10 best golf drivers for high handicappers.
The clubs we chose are going to vary in price, but there is sure to be an option on this list for all budgets.
Top 10 Best Golf Drivers For High Handicappers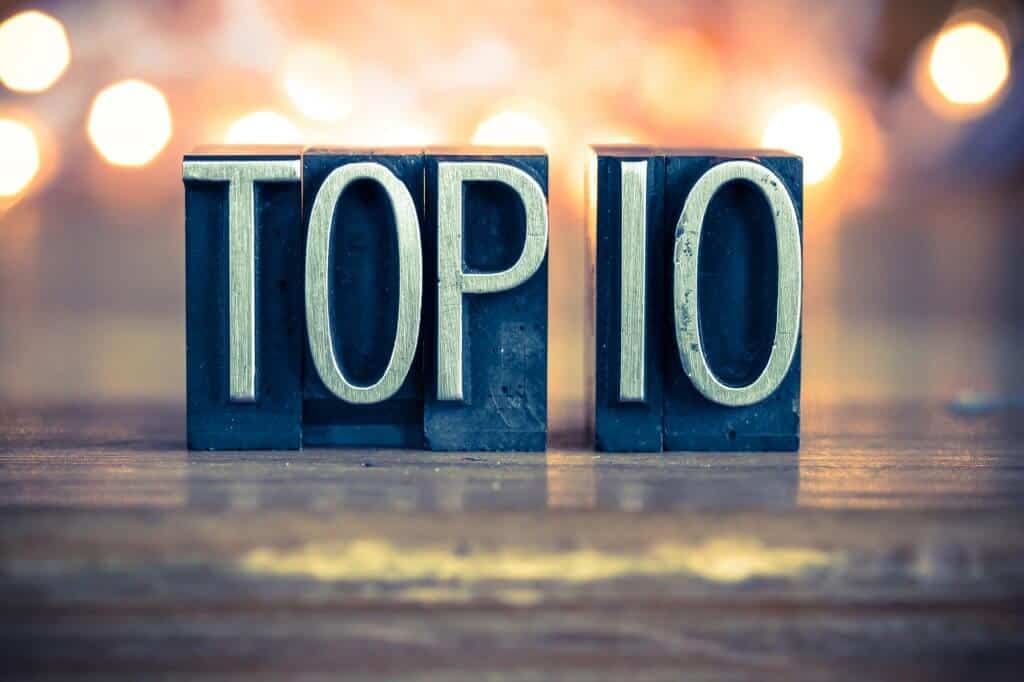 1. Callaway Golf Driver Mavrik Max Driver
Key Features
Flash face technology
Artificial intelligence to design it
Adjustable
The brand new Callaway Mavrik Max Driver is a fantastic option for the higher handicap golfer.
This club is going to be about as expensive as golf clubs can get, but you will be getting plenty of technology.
The face is made of titanium, and it is lighter than traditional titanium.
The extra weight savings is going to help to increase ball speed, forgiveness, and spin.
The jailbreak technology that was part of last year's successful Rogue series of clubs continues in the Mavrik.
The Mavrik Max has an adjustable loft and a very oversized clubhead and sweet spot.
You can get the Mavrik Max in several different loft and shaft combinations, but knowing you also can get this custom-tuned for you is excellent.
The Mavrik Max is not the only Mavrik Driver to be released this year.
The other two versions, the Mavrik and the Mavrik Sub Zero are more for the mid to low handicap player.
Choosing the Mavrik Max is going to be best for the high handicapper.
Pros
Very forgiving
Easy to hit
Large sweet spot
Low center of gravity
Adjustable
Cons
2. TaylorMade Golf M6 D Type Driver
Key Features
Draw bias
Speed pocket technology
Adjustable
The TaylorMade Golf M6 D Type Driver is not the latest release from TaylorMade, but it is an excellent option for high handicappers.
Anytime you see a D tyle Driver from Taylormade, it means that it is a draw bias driver.
The clubface will be slightly shut to help players who tend to hit a slice.
If you happen to slice the golf ball, the M6 D Type can undoubtedly help you correct it.
If you don't slice but still like to get a bit of a draw, you will also enjoy the M6 D Type.
The draw bias is not enough to magically fix a slice or cause a sever hook for any player; it is simply a way to help.
The M6 Drivers feature the Twist Face technology that makes them incredibly forgiving.
If you happen to miss the center of the clubface from time to time, the M6 will make up for it and give you some great results.
All of this paired with the Project X Evenflow shaft makes this a great buy.
Pros
Lots of ball speed
Helps to correct a slice
Price drop from the original release
Cons
Not all players need draw bias
3. Cobra F9 Speedback Driver
Key Features
Low center of gravity
Highly adjustable
Aerodynamic clubhead
The Cobra F9 Speedback driver is a club that some people say is the best Driver that Cobra ever made.
The Speedback appeals to golfers of all levels because it is highly adjustable and easy to use.
If you are a player that is working on some swing changes, you will love the ability to make a quick adjustment and see how that changes your game.
Cobra has always been a strong competitor when it comes to forgiveness, but in the past, they have lacked distance.
With the new F9 that has changed
The F9 has a very fast club head that will give you a tremendous amount of both distance and forgiveness.
The aerodynamic shaping of the F9 helps to add to its ability to launch.
The CNC milling on the clubface makes it as thin and hot as you can imagine.
The center of gravity is low on the F9 allowing you plenty of launch.
You will also love the Dual Roll Technology put into place to make sure the ball rolls for quite some time when it finally lands.
Another thing we love about the F9 driver is the ability to check on your progress.
You can download the Cobra Connect app to have a better idea of what the adjustments on your driver are doing to your results.
If you change the loft to 10.5 degrees, it pays to know how this is going to affect your score.
Pros
Highly adjustable
Very forgiving
Thin CNC milled face
Cons
Not all golfers are a fan of the sound
4. TaylorMade Sim Max Driver
Key Features
Very high ball speeds
Twist face technology
Adjustability
The TaylorMade SIM Max is a brand new release that will be very similar to the Mavrik Max.
The TaylorMade brand has been focusing on ball speed for quite some time.
The SIM Max replaces the M6 drivers of last year, and it is all about distance.
You will get plenty of forgiveness and launch with this club, but be prepared to hit it a long way.
If you have not upgraded your driver in the last five years, the difference between this club and others will be quite extreme.
The TaylorMade SIM Max comes stock with a Fujikura Ventus shaft and a massive sweet spot.
The combination of these two things makes this golf club hard to miss.
The SIM Max is available in three different loft options and four-shaft flexes; you will not have a hard time finding a match for your game.
Pros
Very long
The forgiving and large sweet spot
Premium golf shaft
Adjustable
Cons
5. Callaway Rogue Driver
Key Features
Jailbreak technology
High Moment of Inertia
Ball speed technology developed by Boeing
When Callaway first approached Boeing about how to make a golf club get through the air faster, we knew they were serious about ball speed.
The Rogue was one of the fastest drivers that Callaway ever put out.
It is now just slightly behind the Mavrik in performance, but the price on the Rogue makes it an excellent value.
The Rogue features jailbreak technology, which helps the ball jump off of the clubface.
The composite crown on the Rogue makes it a very forgiving and easy to hit option because it is so lightweight.
The only thing that people didn't love about the Rogue was the feel.
It's not that the feel was terrible but it does not have the same feel as the Cobra or Mavrik do.
The Aldila shaft that comes in the Rogue is very forgiving and helped with a bit of the vibration at impact.
The feel and sound issues from the Rogue have been changed and improved in the new Mavrik.
However, if you are playing with an older driver and feel as though you are missing out on distance, the Rogue will help you gain some back.
Pros
Lots of ball speed
Forgiving
Jailbreak technology for better performance
Cons
Sound and feel was not as great
6. Cleveland Golf Launcher Turbo Driver
Key Features
Turbocharged cup face for distance
Hi Bore crown
Low center of gravity
The Cleveland Launcher Turbo Driver packs a ton of distance for the price.
The Cleveland drivers have featured the hibore crown for many years now.
The crown is developed to help lower the center of gravity on the driver.
It truly works to help make the driver more forgiving.
Where you will see many companies offer adjustability in both loft and weight, the Cleveland keeps everything stationary.
Their theory is that they can provide the optimal conditions for launch, forgiveness, and distance by keeping everything set in one location.
It also will save weight on the clubhead itself when there is no adjustability.
Ultimately you have to find something that works best for your game, but some players like the fact that they won't need to mess around with their clubs and adjusting loft.
The Launcher has much higher ball speeds than any Cleveland driver has had in the past.
The shaft is a Miyazaki shaft that is specially made to match with this driver.
Cleveland likes to make shafts developed precisely for use in their golf clubs.
We love this theory because of how important choosing the right shaft is.
The Launcher is going to be your no thrills, pure, distance machine.
You will get plenty of performance for a very fair price.
Pros
Much faster ball speeds than years past
Variable face thickness
The high moment of inertia
Large sweet spot
Cons
7. TaylorMade Mens RBZ Black Driver
Key Features
Lightweight shaft
High launch
Adjustable loft
If you have been looking for an affordable but high performing driver to add to your golf bag, you may want to consider the RBZ Black.
The TaylorMade RBZ Black is an adjustable loft design with a tremendous amount of launch.
This is not a newly released driver.
It has been around for several years, but the technology is still very relevant.
Some of the technology features on the RBZ Driver has been continued into the TaylorMade drivers of today.
With the RBZ, you get the traditional adjustable loft sleeve to make sure you can set this club precisely to your liking.
The shaft is a lightweight matrix shaft perfect for the mid to slow swing speed golfer.
You will get a very low spin rate off the RBZ, which is perfect if you are looking for maximum roll out on your golf ball.
The speed pocket performance is very similar to what you will find in the new SIM, Max.
Although the SIM Max will likely fly a few yards further than the RBZ, this is undoubtedly not outdated technology.
When you look at the price compared to the other drivers on the market, this club could quickly earn a spot in your bag.
We like the RBZ best for the golfer who has not updated their driver in more than seven years.
This gap in technology will allow you to see the real benefits of what the RBZ has to offer.
Pros
Satin black finish gives the club a nice look
Adjustable loft
Easy to launch
Cons
Several years older in technology
8. Wilson LaunchPad Driver
Key Features
Moderate offset
Lightweight
Faster clubhead speed
Since we are talking about affordable yet high performing options, it makes sense to look at the Wilson LaunchPad.
The LaunchPad is a new concept for Wilson, and it is built specifically with the higher handicap player in mind.
If you struggle to get distance and launch with your driver, this is the club to try.
For starters, the Wilson LaunchPad only comes in two lofts, and both are higher.
The club itself is quite a bit offset to help you correct any type of slice that you may be struggling with.
This is a club that won't make you work any harder but will give you much greater results.
The LaunchPad is one of the lightest golf drivers on the market and has a slightly closed clubface.
If you slice the ball even just the slightest, the Wilson will help you correct it with very little change to your own golf swing.
Pros
Affordable
Draw bias
Moderate offset
Lightweight feel
Cons
Not quite as long as some of the other premium models
9. TaylorMade M2 Driver
Key Features
Low center of gravity
Geocoustic technology
Large sweet spot
The TaylorMade M2 was one of the early releases in the M series by TaylorMade.
The M series driver has a low center of gravity and lots of distance.
If you are looking to pick up some extra club head speed, you will be able to do so with the M2.
Many people ask how much of a difference there is between the M2 and the new SIM Max.
Truthfully a lot of the technology is the same.
You will notice that the new SIM Max has slightly improved feel and sound.
You will probably see a few extra yards of distance come out of the M2 driver as well.
The speed pocket technology allows you to increase your clubhead speed, which leads to some extra ball speed as well.
If you love the adjustability and a low price in a driver, that is even more reason to like the M2.
The M2 was designed for the higher handicap golfer to start to enjoy the game more; it certainly has succeeded at this for many years.
Pros
Adjustable loft sleeve
Affordable
Large sweet spot
Great ball speeds
Cons
Several years of older technology
10. Callaway Epic Flash Driver
Key Features
Flash face
Jailbreak bars
Low center of gravity
Last on our list is the Callaway Epic Flash Driver.
Truly the only thing that puts this club at the bottom of our list is the pricing.
There are several clubs on our list that are priced a little higher, but they are brand new releases.
The Epic Flash has been out for a while now, but it is still quite expensive.
Yes, you will get quite a bit of technology when you purchase the Epic Flash, but it will not work for every high handicapper budget.
The Flash Face technology helps players to get more speed and distance the second the ball comes off the clubface.
This is really where Callaway started using some artificial intelligence to see what works in a golf club.
They were able to make some slight tweaks on this club to make it one of the longest ever produced by Callaway.
The face on the Epic Flash was something that golf had not seen before.
When it was combined with the Triaxial Carbon crown for tremendous weight savings, you end up with a large, fast and forgiving driver.
The Callaway Epic Flash is an adjustable driver, so you will be able to set it to fit you properly.
The Epic Flash also comes in a sub-zero version, but this will be geared towards the lower handicap player.
Pros
Flash face technology
Lightweight
Plenty of distance
Cons
Still expensive and it's not a new release
Choosing a new driver should be a fun experience.
You cannot go wrong with the options that we have provided as the best golf drivers for high handicappers.