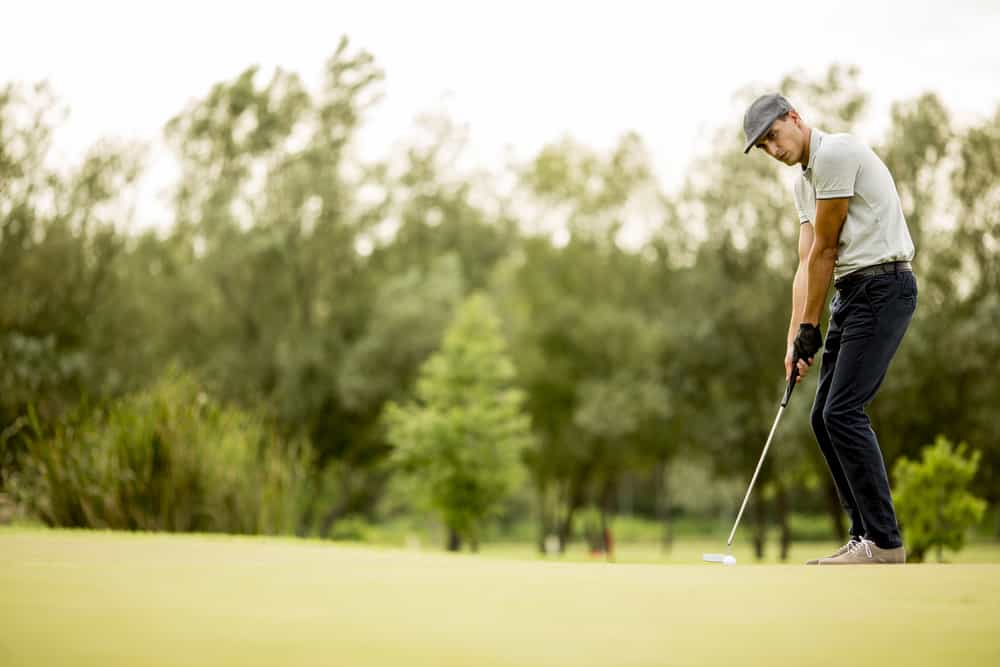 The number of people that play golf continues to fluctuate every year.
Experts like to come up with statistics that rate the future of the game and give industries some idea as to where golfers are trending.
For a long time, golf was heading down.
However, in the last few years, we have seen some impressive improvements in the world of golf and how the future looks.
Golf is not a dying sport, and here are ten reasons it's not.

Is Golf A Dying Sport (10 Reasons It Is Not)
1. Health Benefits Into Old Age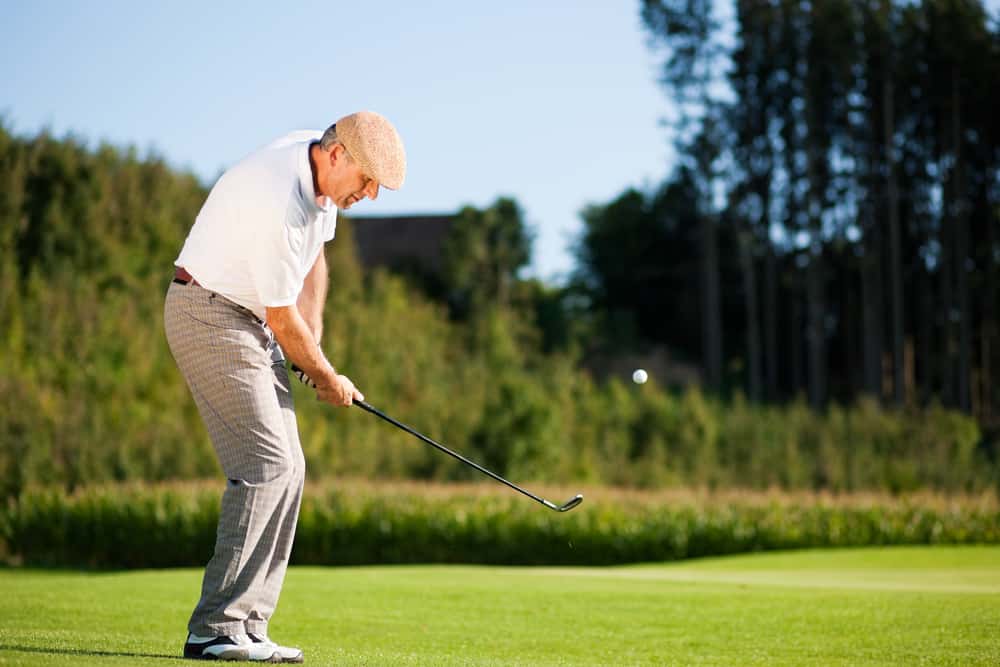 Years ago, we could say that certain things had the potential to improve our health, but today, we know for a fact what is healthy and what is not.
As time has gone on, we have learned what it takes to stay healthy and live longer.
Of course, some people choose to make these decisions and live long healthy lives while others will decide to live however they would like.
One of the most essential health benefits we know, especially as people age, is walking.
If you can get out every day and walk, it can change you, both physically and mentally.
For many people who are not satisfied with just walking, playing a round of golf in combination with your walk is a great benefit.
The health benefits of golf are not hard to see.
Spending three to five hours outside walking the course and stretching and turning your body will keep you limber and in better physical condition for years to come.
As fun as sports like basketball or soccer are, maybe they will not offer these same opportunities for older people.
As a younger person, it is smart to prepare for retirement from a financial perspective.
However, you should also be setting yourself up for some activities and things you would like to do as a retired person.
Doing so will ensure that you are getting the health benefits you need and that you are prepared for what old age will bring.
Getting older does not have to be bad if you have the game of golf to help you.
In addition, with most of the baby boomers heading into this retirement category, there are lots of eligible golfers with the budget necessary to be members of clubs and play lots of golf.
This is a good thing for the game and for those who love it.
2. Increase In Junior Play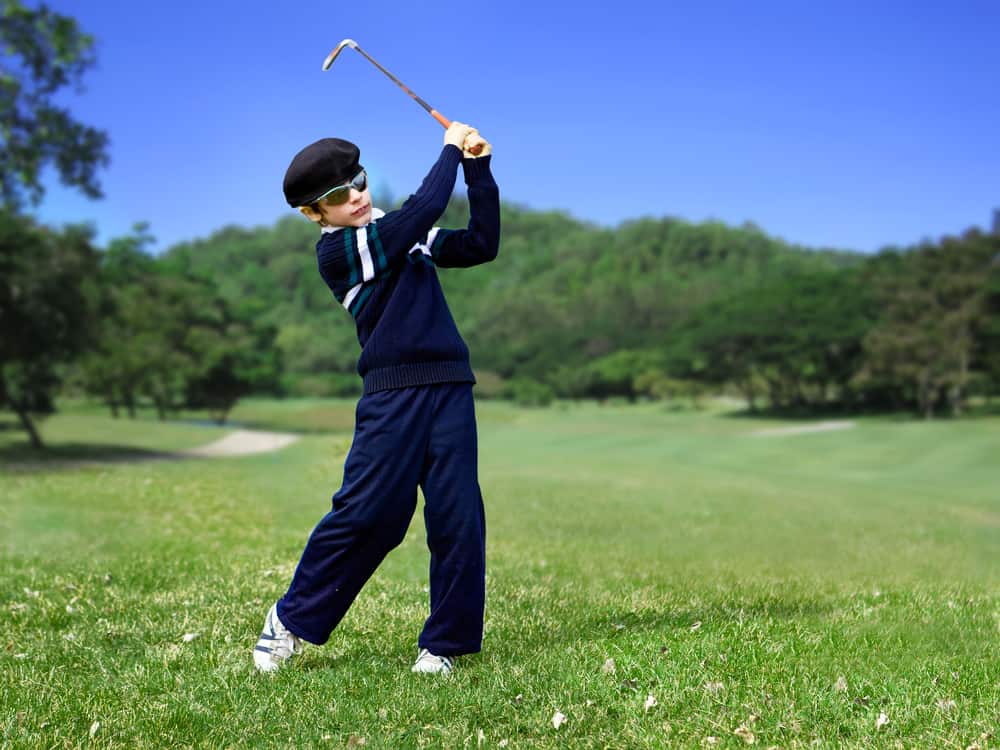 Since Tiger Woods took the world of golf by storm, more and more kids have become interested in taking up golf.
Golf is no longer looked at as an adult game as kids of any age can pick up the sport and enjoy all that it has to offer.
Kids who really like junior golf will be able to play in tournaments and have access to some pretty impressive equipment and gear.
The increase in junior play has begun to stand out as one of the main reasons that the future of the game looks stronger than originally anticipated.
The more kids who fall in love with golf, the stronger the future of the game will be.
As these kids age, they will invest in golf memberships, become part of a club they enjoy, and change the way they look at the overall game.
An increase in junior play is continuing even without Tiger Woods.
Local communities have realized that, just like soccer, basketball, and lacrosse, there need to be programs for young golfers as well.
These programs focus on skills but also on the social and moral aspects of the game of golf.
It's hard to argue with the fact that golf is an excellent game for all kids to play.
3. Pandemic Golfers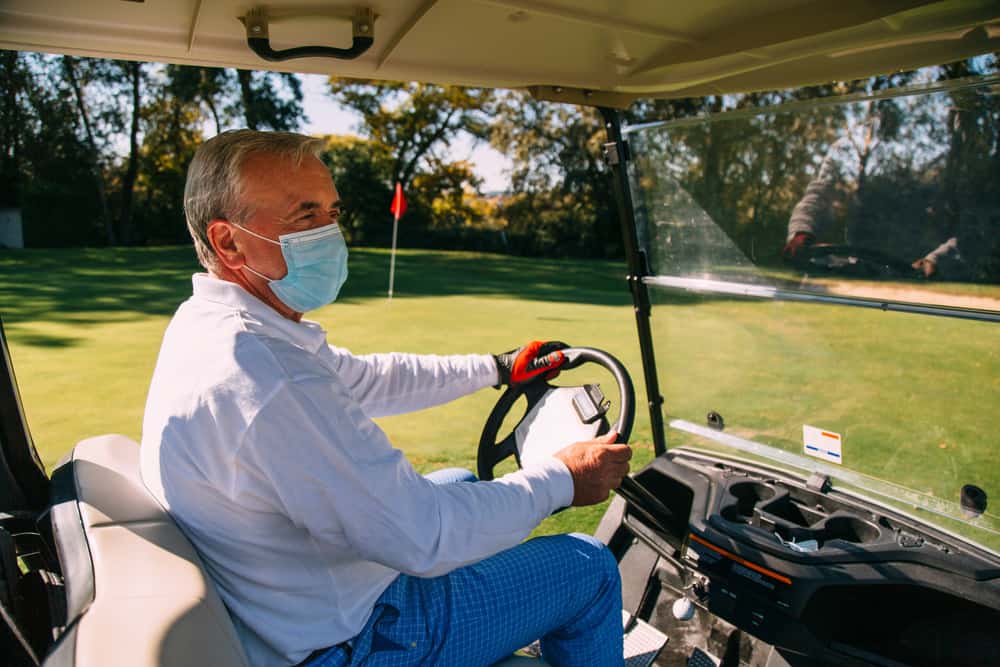 The Covid pandemic is really a major reason that golf saw another huge jump in players.
During a time when the country was nearly shut down, the golf courses were open.
It was deemed relatively safe to play golf while outdoors, and people who were craving activity started taking advantage of it.
Pandemic golfers make up a large percentage of the golfing population.
The experts in the golf industry worried that, when things started getting better with the pandemic, there would be issues with the pandemic golfers quitting and moving back to their regular activities.
This has not happened.
Golf manufacturers are quickly selling out of new equipment releases.
Last year, beginner golf sets were nearly impossible to find because the stock had all been sold out.
Golf courses are filling more tee times than they had in the past, and people are just as hooked.
If it took a pandemic for some of these new golfers to realize the benefits of golf, that is understandable, but it's interesting to see that even as things get better, these people still want to be on the course.
This will help the game of golf as we move forward.
4. People Appreciating The Outdoors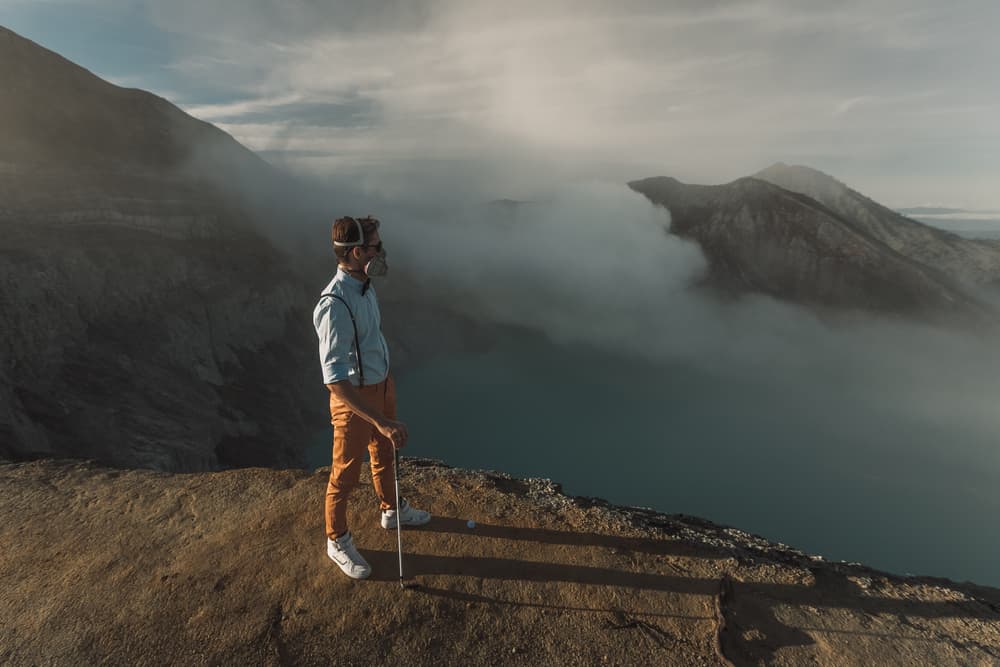 There are so many benefits to being outside.
Years ago, people spent the majority of their days outside, and that has completely shifted in the modern world.
Those who struggle to find a reason to stay outdoors for hours on end will appreciate being outside for four or five hours during a round of golf.
Chances are you will have some access to wildlife and even a few scenic views while you spend time on the course.
If you want to extend your time outside, there is always the option to practice at the range after a round.
You will find that being a golfer forces you to get outside, and then once you are out there, you may not want to go back in.
Many golf courses even have outdoor dining options because they know golfers don't want to go inside.
With electronics and buildings being the majority of what people have to deal with throughout the week, heading outside for several hours on a Saturday is a tremendous benefit.
If this mindset continues, there will be even more new golfers adding their names to the list!
5. PGA Tour Programs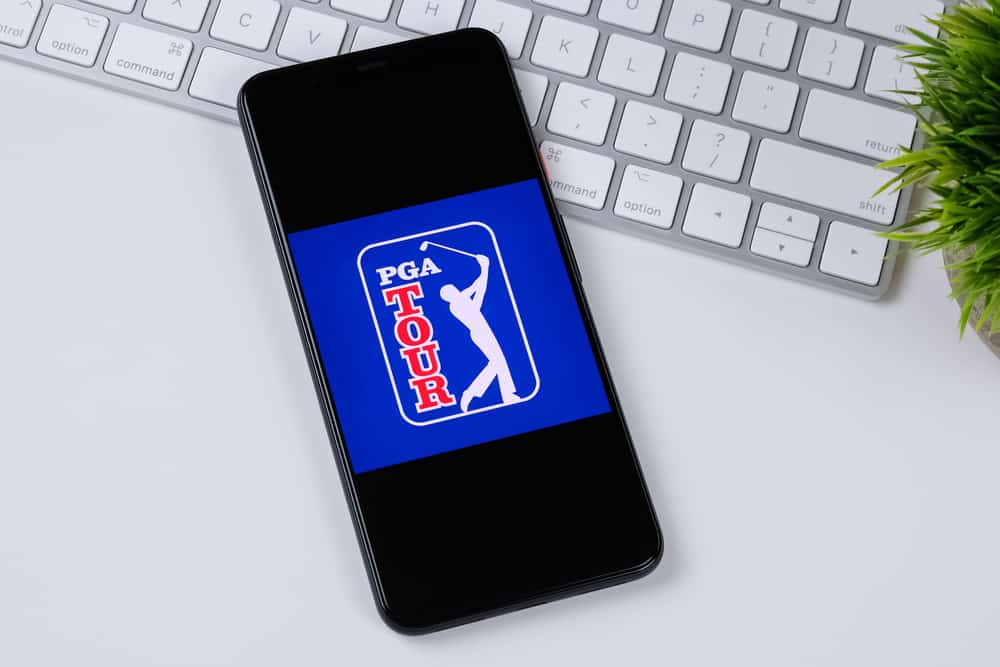 One of the issues that golf has always had is the fact that it does not have the same celebrity appeal as other sports.
Essentially, fans would much rather follow a professional football player than a professional golfer.
Of course, there have been exceptions through the years, like Jack Nicklaus, Arnold Palmer, and Tiger Woods, but it has been a recurring problem.
The PGA Tour has now put some programs in place to try and help appeal to more golfers who are looking to be involved and active with the fans.
These programs encourage players to do post-round interviews and to engage with fans through social media.
The idea is that, by making golf a bit more personable, it will be relatable, and all golfers will enjoy what they can learn and benefit from.
Golfers on the PGA Tour are more relatable than they once were, and they have more fans than ever before.
If you are interested in becoming a professional golfer right now, there are plenty of great role models you can look up to.
Younger players are appealing to kids, showing them how important it is to stay in great shape and practice and be nice to other players.
These programs will continue to grow and help ensure the future of the sport.
6. The Addictive Nature Of The Sport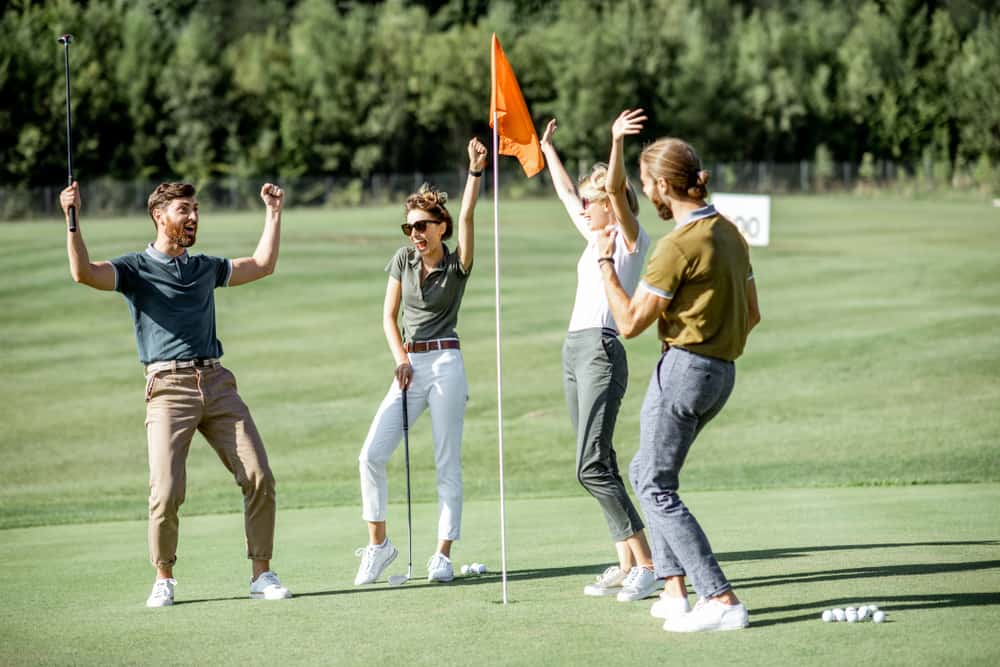 Golf is addicting.
It doesn't matter if you have been playing for three months or thirty years, you can likely relate to this statement.
The fact that whatever you shoot depends on the actions you make and the fact that golf courses all over the country are open and ready for you to play today make the game even more addicting.
Players do not need to worry about whether or not they will like the game because, for the most part, once you start, it is hard to stop.
Some people just need that one great shot, and then they will see how the game of golf can keep calling them back over and over again.
There is no denying the fact that this game is addicting, and it will require golfers to put in a bunch of time playing and enjoying what golf has to offer.
If you have ever been into an office and seen a putting mat on the floor or golf pictures on the wall, this has everything to do with the fact that once you start golfing, you will never want to stop.
7. Technology Upgrades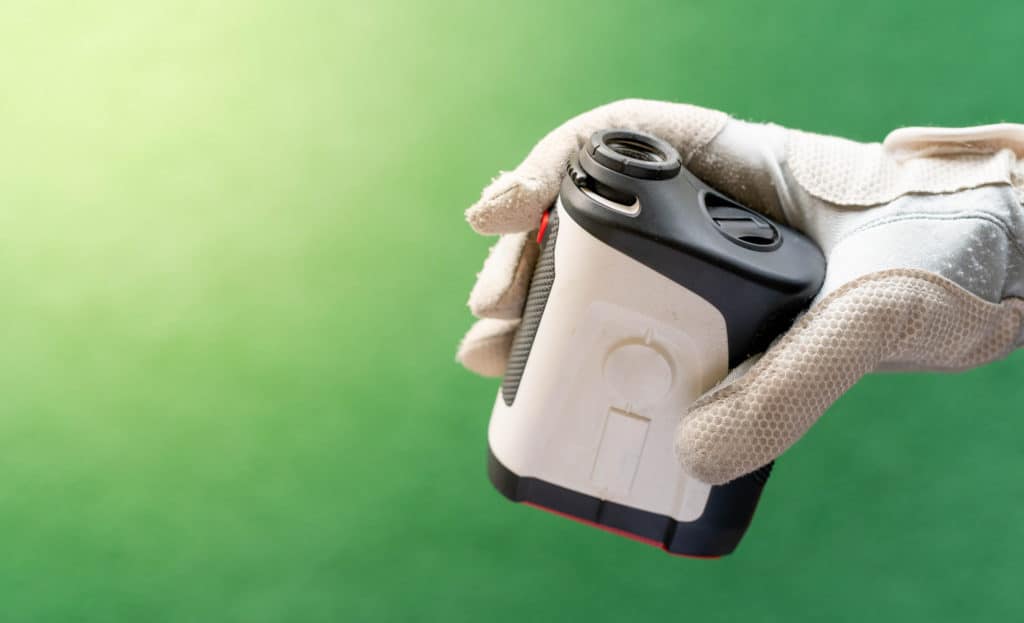 Golf has come a long way in the world of technology, and it is not done yet.
If golf were a dying sport, we wouldn't see companies investing millions and millions of dollars into the research and development of new products.
The technology updates help make the game easier and more enjoyable than ever before.
When a golfer can simply purchase a golf club that helps them hit the ball twenty yards further, the overall game becomes more enjoyable and more likely for golfers to stick with it.
One of the things we see in golf club development is that the clubs are becoming better feeling and more responsive for players.
This means that you can play with a game improvement type golf club but still feel as though it is a forged blade type club.
Overall, technology can be a difficult thing to keep up with, but just know that it is continually moving forward and progressing.
These technology updates will be all the more reason for you to continue with the game of golf and become an even better player.
When we stop seeing companies put out a new driver each year, then maybe we can talk about the game of golf becoming a dying sport.
8. Pace-Of-Play Improvements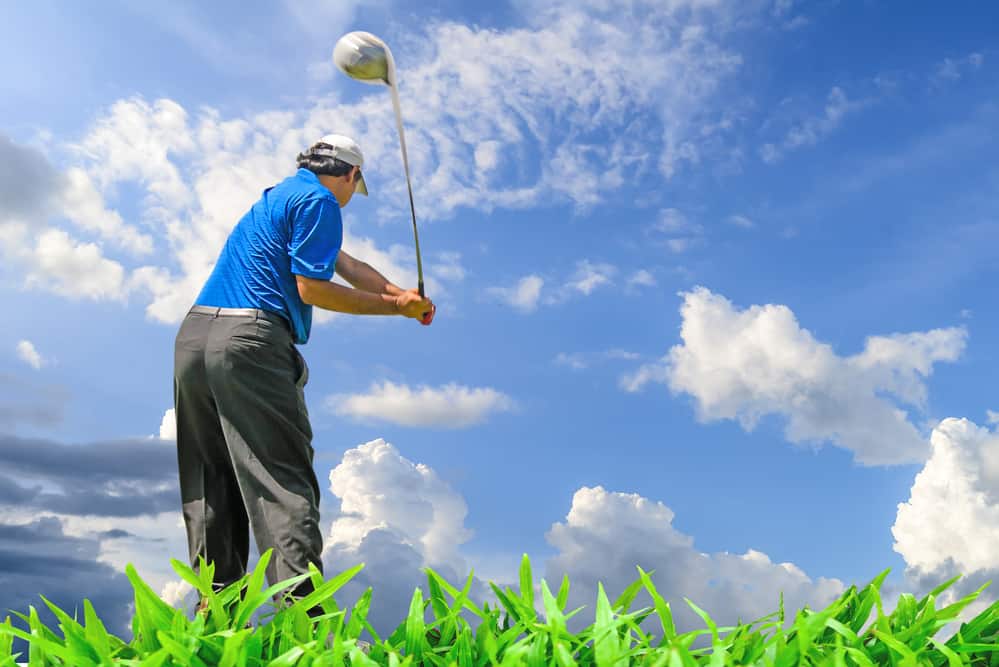 One of the major complaints that players have about the game of golf is that it takes too long to play.
However, through the years, the pace of play has become a project for the PGA of America and even the PGA Tour.
Golfers are learning how to increase the pace of play while still enjoying their round of golf.
As the pace of play has improved, so has player satisfaction.
The more you can improve your pace of play, the better chance you will have of enjoying all that the game has to offer.
Tips about playing faster golf and encouraging people to play from the proper tees have really changed the way the game is looked at.
The pace of play continues to improve, and golfers are learning that they can play nine holes quickly and several times throughout the week.
You do not need to give up your entire day to be a golfer, which is a major change to the game.
If you want to improve your overall pace of play the next time you go out, look for tips on which tees you should be playing from.
9. Golf Games And Simulators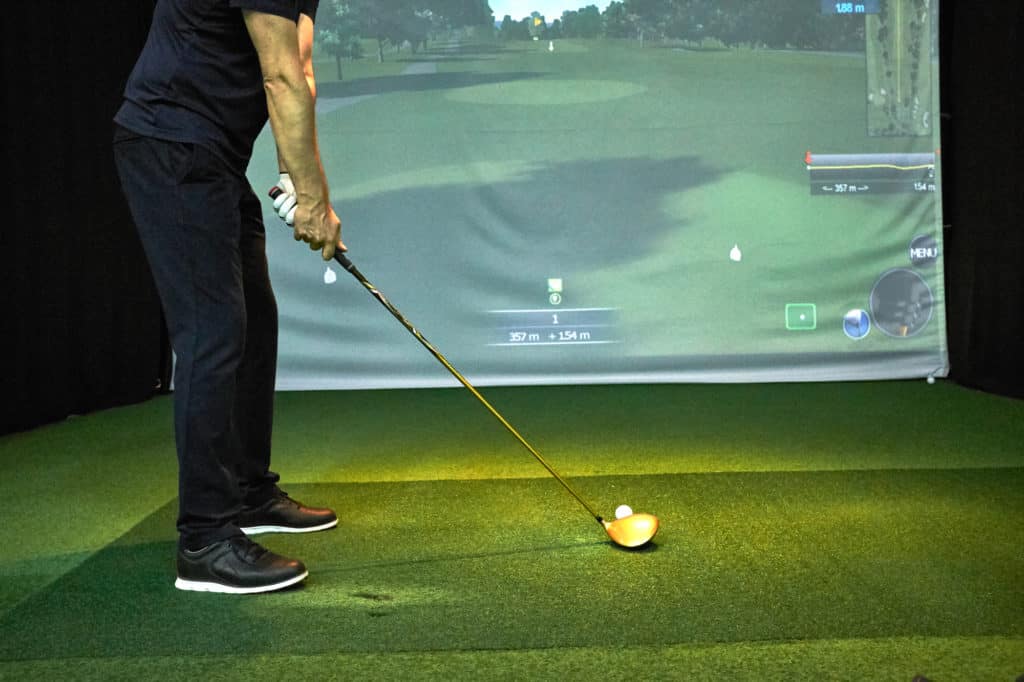 Golfers are getting involved with the game off the golf course as well.
You can play at locations like Top Golf, where the object is to hit certain shots as opposed to just playing an 18-hole round of golf.
In addition, golf simulators can bring people to the best golf courses in the world all from the comfort of their own homes.
Essentially, these golf games and simulators are expanding the number of people who are interested in the sport.
Even if you decide that this is the only level of involvement you want in the game, it is still considered golf.
Just because you don't play 18 holes, but you want to compete in a long drive contest helps expand the game.
Overall, these golf games, simulators, and special contests have made some major improvements to the way the game of golf is looked at and enjoyed.
If you want to get involved with this type of golf, chances are there are some local opportunities to do so.
If golf were a dying sport, the number of simulator manufacturers and opportunities for home simulators would not be growing at the rate that it does.
10. Family Traditions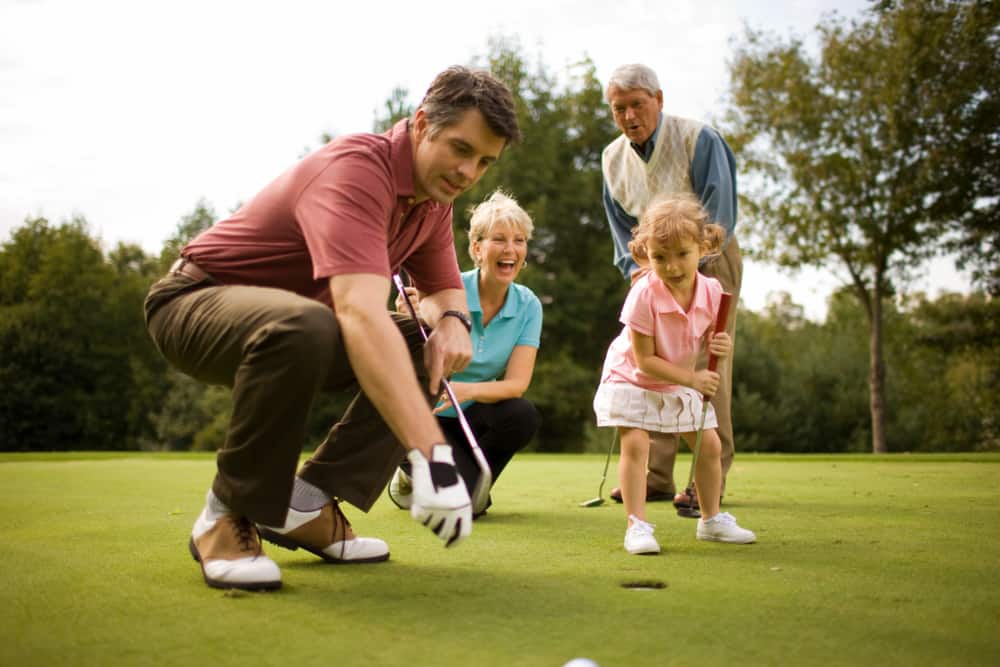 Last but certainly not least is the fact that golf is a game that is very often introduced to people at a young age.
Some golfers are lucky enough to have been playing from the time they were just little kids.
If your entire family plays golf and every family event revolves around a golf tournament, then this is likely going to continue for years to come.
So many families and friends have used the game of golf as a way to unite with each other for many years.
This helps improve the overall future of the game and the chances that it will continue for years to come.
For instance, many golf clubs are now offering greatly reduced junior memberships for the children who grew up playing golf at the club.
They hope that this next generation of players will take up the game and be the new club members.
Overall, these family traditions are strong because of the memories they create, and it will take a lot for this to go away.
If you are serious about golf, and this comes from the rounds of golf that you used to play with your grandfather, then you likely understand this concept quite well.
Conclusion
At this point, you should be seeing how the game of golf is not a dying sport.
Does the number of golfers who play the game fluctuate each year?
Of course!
However, is it enough that we can say that golf is going to disappear? Absolutely not.
If you are in the golf business right now, you can feel the excitement and the push towards the future.
There is plenty of strength left in the game of golf, and it will likely remain this way for years to come.