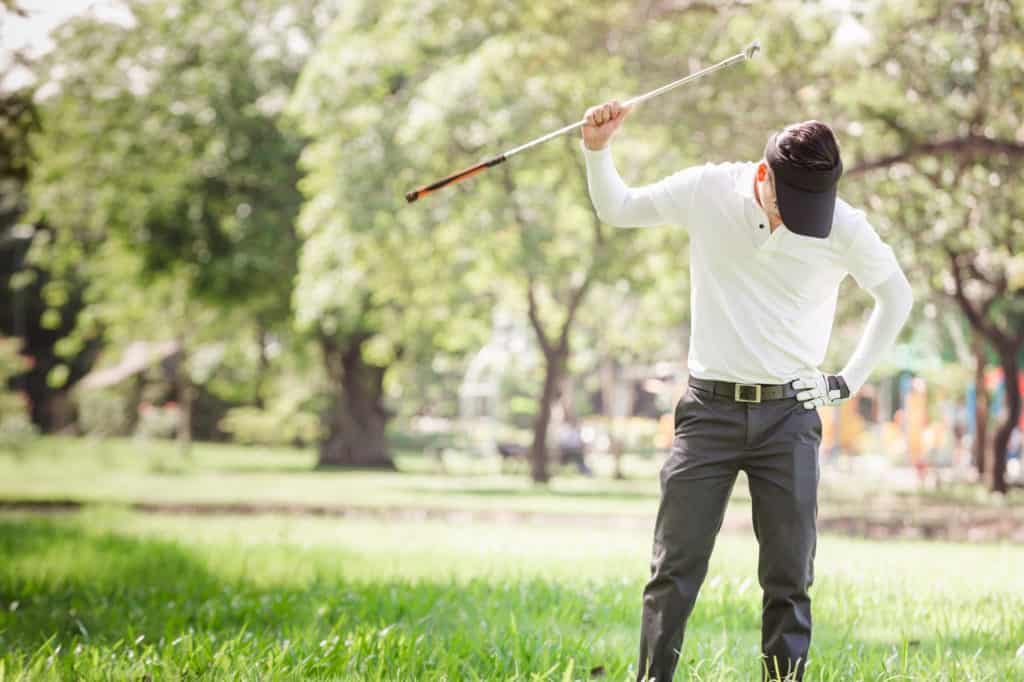 Being in a golf slump is not a lot of fun.
Your scores could be getting higher (or staying the same), or you may feel as though you keep hitting the same bad shots over and over again.
Maybe your swing feels okay, but the putting green and short game are a problem.
Regardless of what is causing the slump, there are some ways to get out of it and make golf fun again.
Here are our top ten ways to get out of a golf slump.

How to Get Out of a Golf Slump (Top 10 Ways)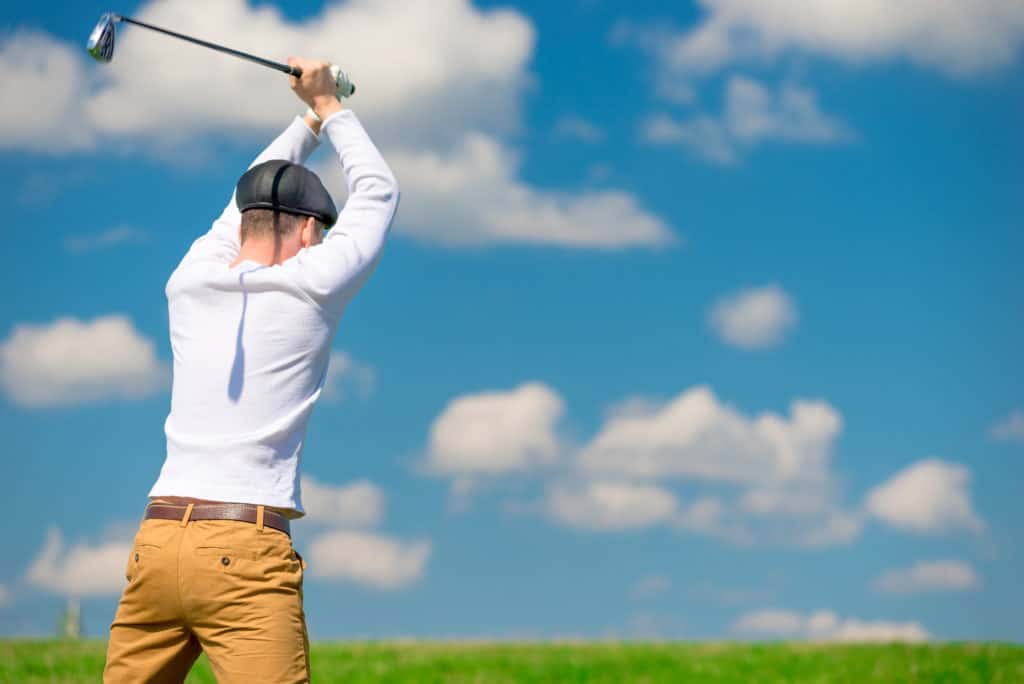 1. Take a Lesson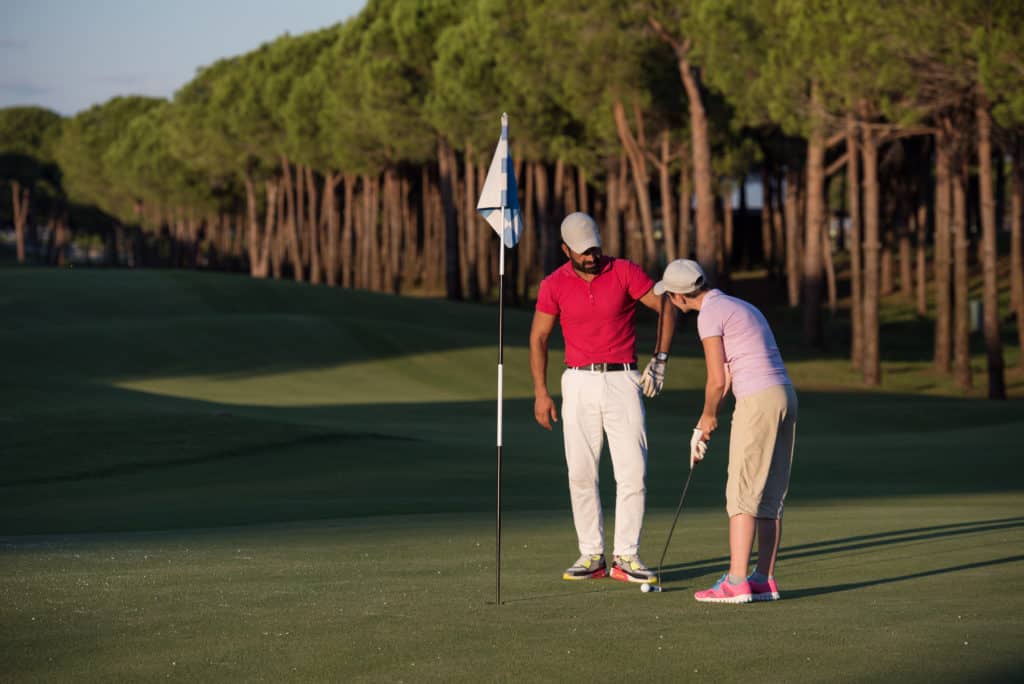 Taking a golf lesson is a great way to get out of a slump.
Golf professionals can usually find something that is going on with your swing which you were very likely unaware of.
Taking a golf lesson brings in an outside viewpoint, and although it is not a guaranteed fix for a slump, there is a good chance a pro can help.
Sometimes the golf professional will give you a drill or an exercise you can work on to help you improve your scores.
These drills will likely take the focus off of the slump and lessen the pressure you have been putting on yourself.
This is a good thing and something that could completely remove the slump from your worries.
Don't be concerned if your score goes up slightly after taking a golf lesson.
Sometimes golf lessons can be a lot to handle mentally.
They are hard on a player, and it does take a few rounds for things to sink in and feel more natural.
Some golfers are reluctant to take a lesson from a professional because they worry it will change their golf swing.
If you find the right professional, they will work with your strengths and weaknesses without completely overhauling your golf swing.
When you are in a slump, it's a perfect time to start changing things up by taking a golf lesson and getting a fresh set of eyes on your swing.
2. Read a Book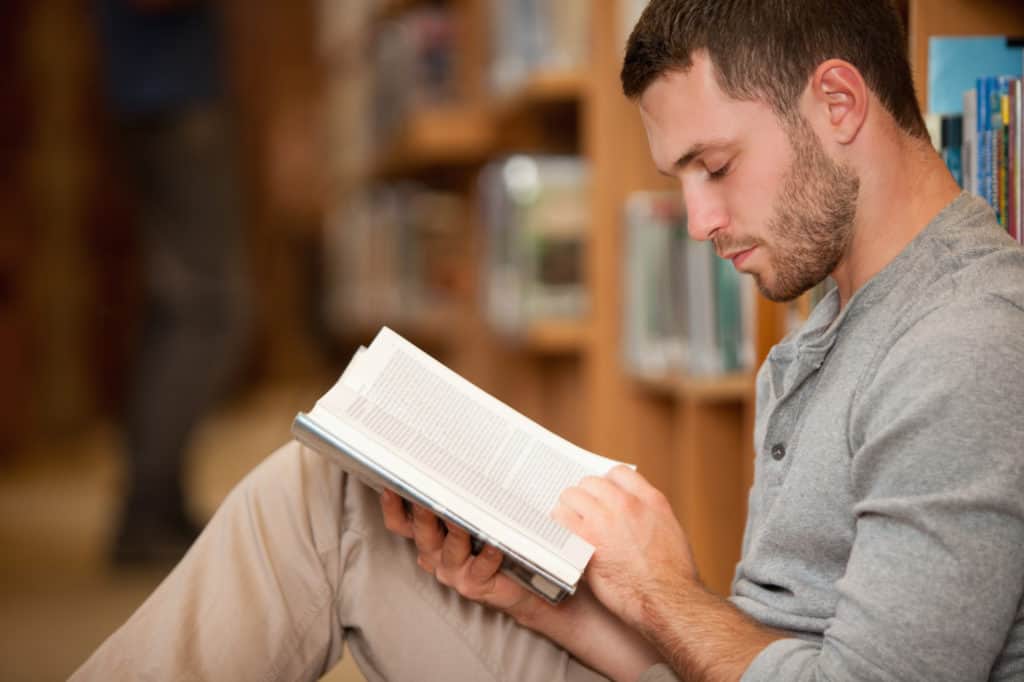 Sometimes when you are in a slump, it makes sense to pick up a golf book.
Choosing a book about golf and trying to open your mind to some new strategies may help you start to get out of your slump.
There are hundreds, probably thousands, of golf books on the market you could choose from.
Depending on how you feel about your golf game at the moment, it may be worth reading an inspiring story about golf history.
Sometimes reading about another player who was in a slump and came back to win tournaments can be motivating and inspiring.
There are also many golf books about the mental aspect of the game of golf.
Books about the mental game can help golfers start to understand the proper way to think about the game of golf.
You will learn mental strategies which may seem very simple, yet when applied to your golf game, they could be all the difference you need.
3. Listen to an Expert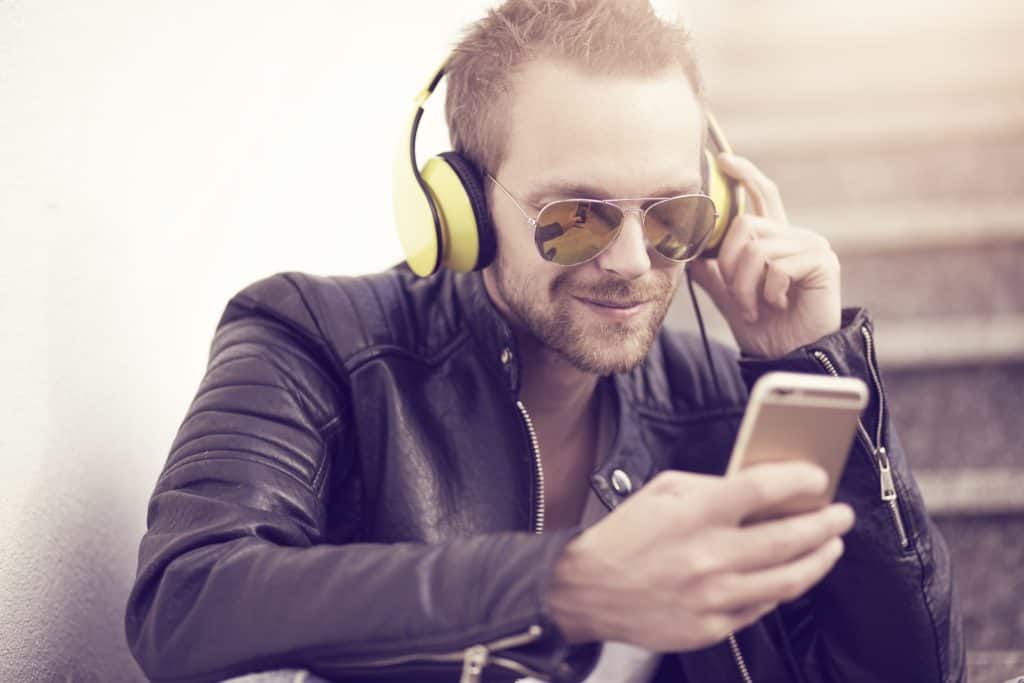 If reading is not your thing, it may be worth trying some listening.
There are many podcasts and golf apps which deal with the mental aspects of the game.
Choose a channel or purchase an audiobook you can play in your car.
You can listen on the way to your golf match, on the way to work, or on the way to the grocery store.
The idea is to start listening to new concepts and ideas until something starts to click and make sense for your golf game.
You won't need to adopt a new mental strategy.
Ultimately, it can sometimes be just one simple thought.
For example, you may start thinking about scoring not as numbers but above and below par.
Some golfers never consider what number they are shooting.
They just think about being two or three over par and trying to get that back to even.
Depending on your skill level, you can consider a bogey as par and play this same game.
It may help take your mind off of the end result number and start looking at each hole as an individual challenge.
This is just one simple mental concept you could adopt, and there are thousands of others.
It just takes a little bit of time to find the one that works best for you.
4. Buy a New Club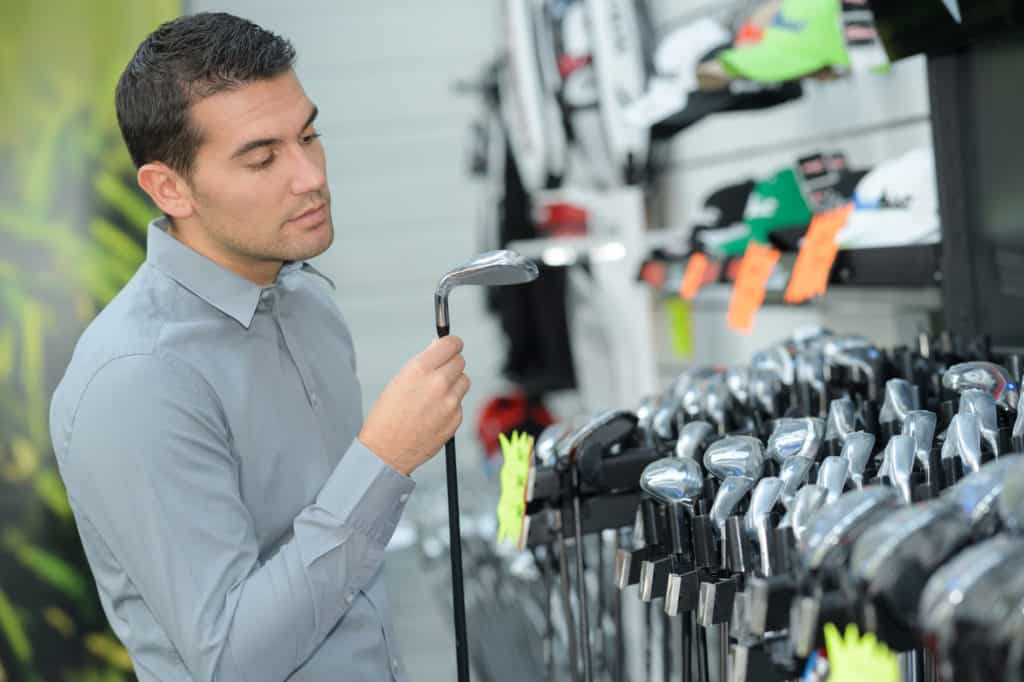 Buying a new club is not always the best way to break out of a slump, but it can work.
Of course, this is an expensive way to handle your slump, but sometimes it can make all the difference.
If your clubs are older and you feel as though your swing or your body has changed, it may be time for a replacement.
Buying a new club can be as simple as a new wedge or as elaborate as a new bag full of golf clubs.
We strongly recommend starting with something small.
Choose a club like a putter or a new hybrid and see if this slight change can make the difference in your game.
You will very likely notice this can take your mind off of your overall slump and start to get your game back on track.
If you are reluctant to spend money on your golf game when you are struggling, then you may consider borrowing a club.
Many golf shops will have a demo type program that will allow you to take a club out and try it before your purchase it.
If you try out a new club and find that it makes a difference, maybe new technology and equipment could be the key you need to get out of your slump.
Do some research when you purchase the club, and make sure it has the proper specifications to start helping your game improve.
When you are in a slump, it's not the time to try out a new, harder to hit golf club.
5. Change the Course
Do you play the same golf course over and over again?
If you do, chances are you need to take a break every once in a while.
When you play the same golf course over and over, you start to think that the course is the game.
That golf course is not the game; it is simply one place to play.
When you expand and start traveling around to other golf courses, you will have to challenge your game and test your strengths.
When you play another course, you may realize you have certain strengths in your game that your home course doesn't test.
When you change the course, you will notice that you start thinking about golf differently, and it will change how you play the game.
Changing the course may seem like a very simple fix to a golf slump, but it works.
If you watch professional golf, you will notice that those players often admit to liking one golf course more than the next.
Certain golf courses just appeal to certain player types.
6. Put the Driver Away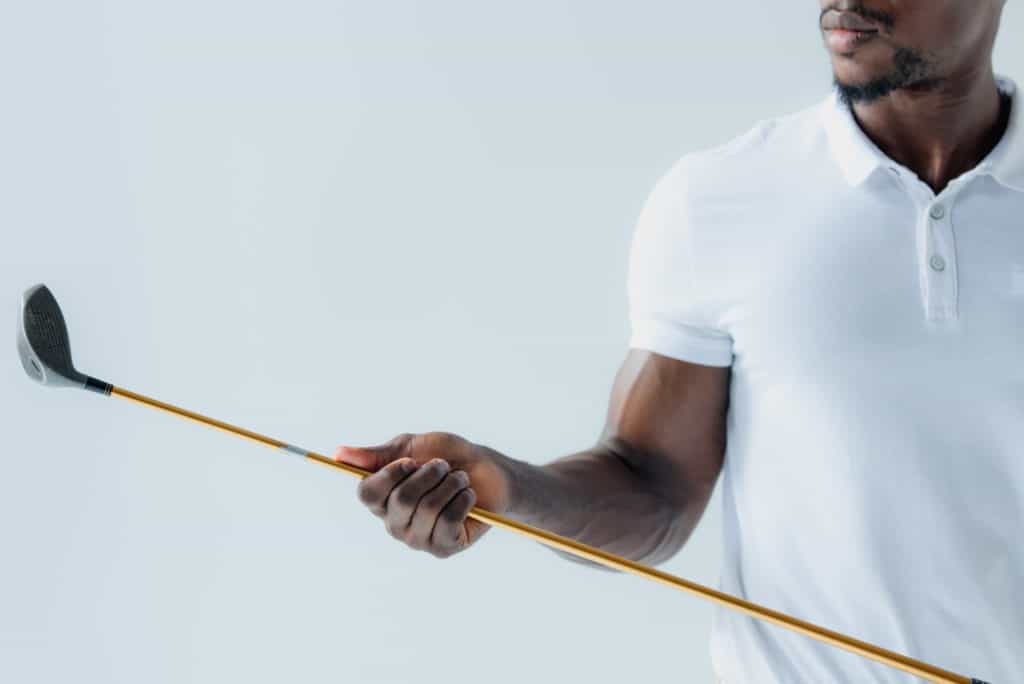 Many people think that if you are not driving the ball well, putting the driver away will help your game.
In reality, even when you are driving the ball well, you may want to put it away for a few rounds.
When you are in a golf slump, you need to look at the game in a different way, and sometimes that means putting a driver away and playing with a wood or a hybrid off the tee.
When you change the club you hit off the tee, you will change the rest of the golf hole as well.
The entire hole will be played differently because your angle and your strategy will change.
Of course, this could cost you a few yards off the tee, but it shouldn't be enough to make your score increase tremendously.
Golfers don't practice with the fairway woods off the tee often enough.
Most players are just trying to push it with the driver from each tee box when it really doesn't make sense to do so.
Some players find they are much more consistent when switching to a different club off the tee box.
7. Take a Break
This is our least favorite solution to fixing a slump, but it does work at times.
Whether it's your mental game, your physical game, or the craziness of your life, it can sometimes be a good thing to take a break from golf.
If you are a person who plays golf every day, try taking a week off and picking it back up again.
If you are someone who plays once a week, maybe take a week or two off.
Some golfers who take a good amount of time off come back to the game and score lower than they ever have.
There are lots of theories and concepts which could lead to this, but sometimes it's simply that your muscles and your mind need a rest.
Golfers very often get into a situation where they have a mental block about the game, and the break helps it go away.
The reason we don't love this strategy is that we love golf.
Having to walk away for a little while is a hard thing to do, but it could really pay off in the end.
When you take your break, try not to go to the driving range, the putting green, or even read any golf books.
Give yourself a full break and see if it does the trick.
8. Look at Fundamentals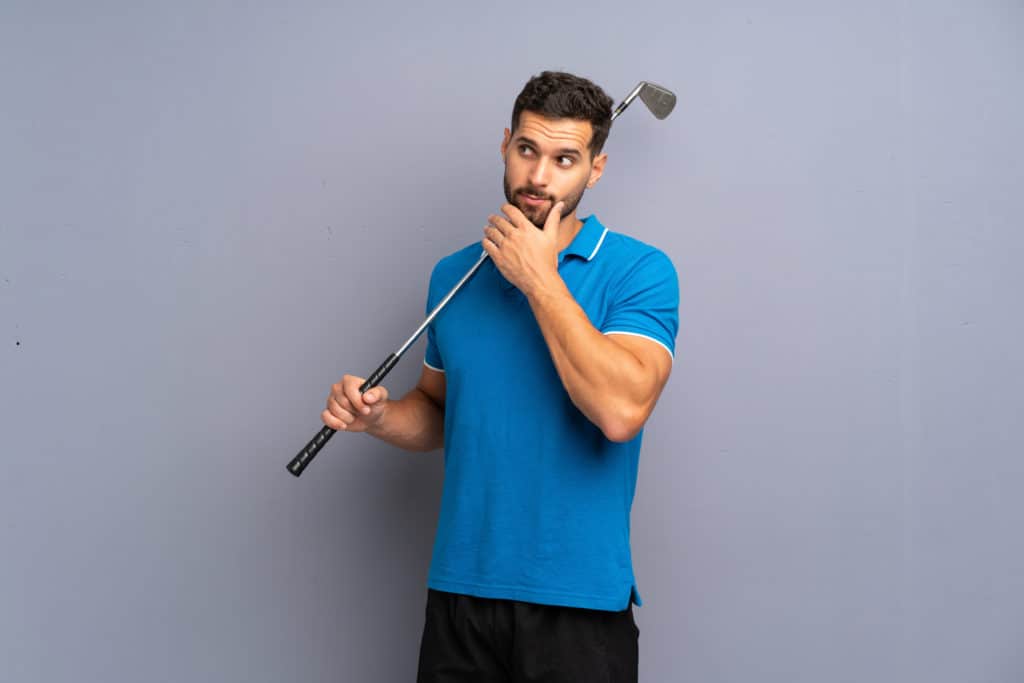 Chances are the reason you are in a slump is that some of your fundamentals are lacking.
Take a serious look at your setup, stance, alignment, and posture.
These are the things that matter every single time you take the club back.
If you are a high handicapper or a low handicapper, you need to have solid fundamentals.
We recommend taking a picture or a video of your golf swing.
Take a look at it, and you may realize there is some issue which could be causing your slump.
Also, take a close look at your golf grip.
It's important to remember that your golf grip is the only connection you have with the golf club.
If your grip is even just slightly off, it can cause some big-time issues in your swing.
A grip that is off by just a quarter of an inch, combined with a setup that is slightly turned to the right or the left can bring out some major hooks and slices.
This is hard for some golfers to believe, but it is the truth, and it is the main reason professionals continue to work on their setup, stance, and posture.
9. Play Alone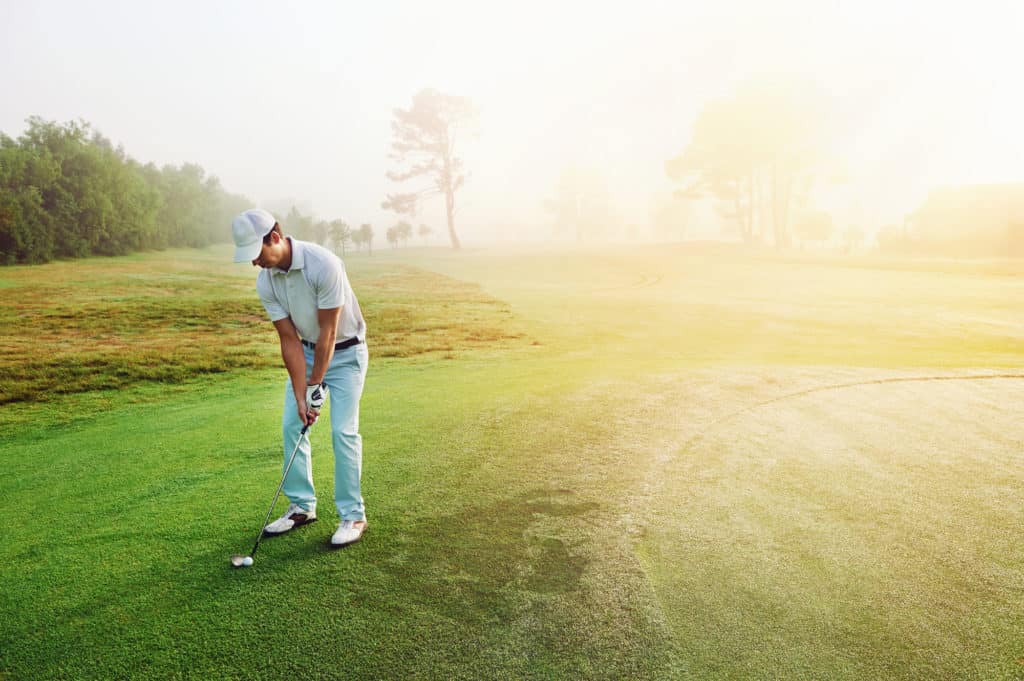 Golf is a social sport.
It is meant to be played with friends, and it is generally a lot more fun when you play with your usual golf group.
Sometimes because of the social nature of the game, golf can also get very distracting.
When you take time to play a few rounds of golf by yourself, you may notice that you can focus a little more.
When you focus, you can potentially start to figure out the issues that are going on with your game.
Playing alone allows you also to throw down an extra ball or two and work on your golf swing.
Of course, you need to keep an eye out for people who are playing behind you, but practice rounds by yourself on the golf course can be great for your game.
When you play alone, try to do some strong, honest analysis of your golf game's strengths and weaknesses.
Make notes if you need to and record your shots, then take that information and build a plan to help you get out of the slump.
10. Change Your Routine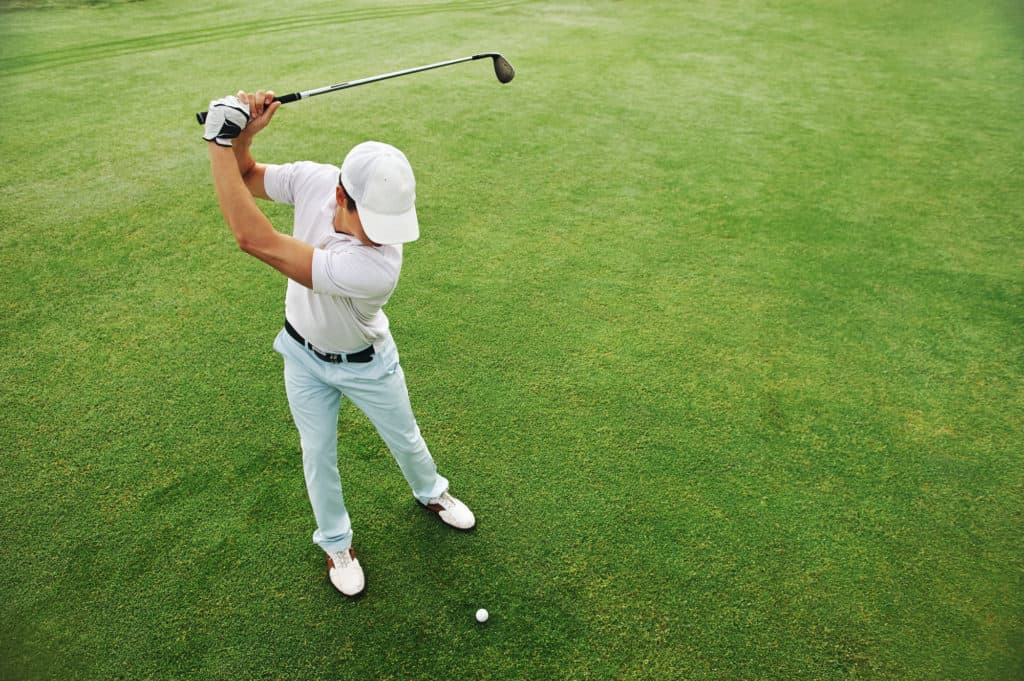 Golfers know how important the pre-shot routine is.
When you set up to play a shot, the routine should be the same every day.
Creating consistency in your pre-shot routine also allows you to have consistency in your golf swing.
If you watch professional golf, you will see they have the same pre-shot routine each time they approach a golf ball.
Is your routine the same every time?
Do you have a consistent pre-shot routine?
If your routine is the same every time, you may want to consider changing it up a bit.
If you don't have a consistent pre-shot routine, you may want to implement one now.
A golf shot routine is a very positive thing if it is kept consistent.
In addition to a golf shot routine, you probably have a routine you follow each time you go to the golf course.
Do you go and eat a large breakfast, hit ten balls, and then run to the tee?
Maybe to get out of your slump, this routine needs to change.
Give yourself a few extra minutes at the range, take a few more putts, work on some visualization and thoughts before you tee off.
With golf being such a complex mental game, it does not take a large change in your routine to get you out of a slump.