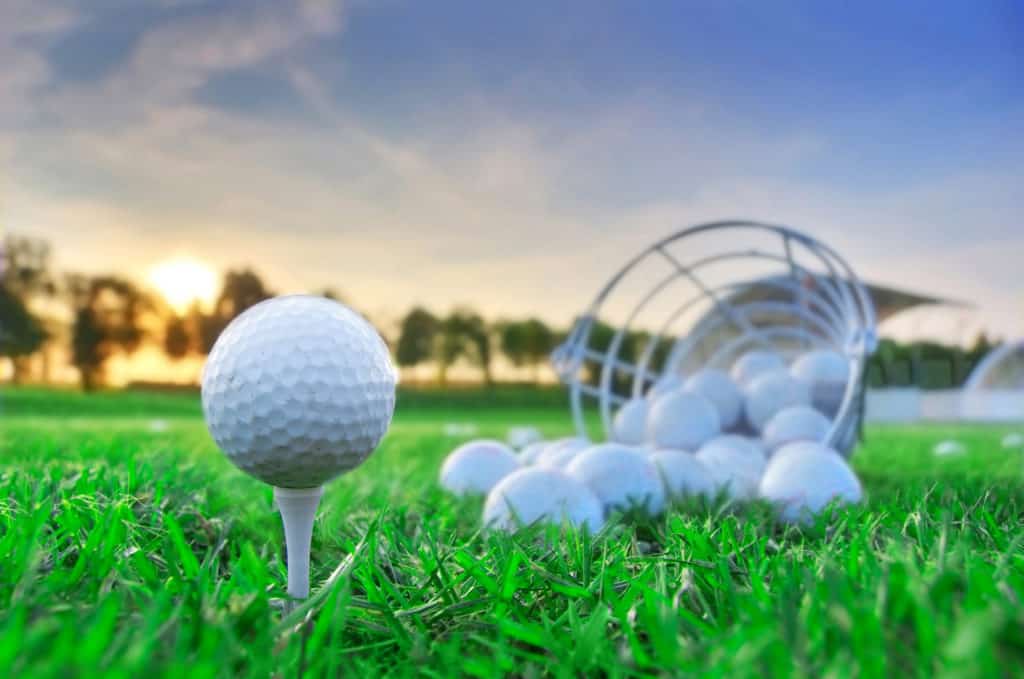 Golf ball shaggers can make practicing the game much easier and more enjoyable.
Most people don't enjoy bending over and picking up hundreds of golf balls.
The shagger will make cleaning up after your golf practice much easier.
If you like to practice golf at home, the shag bag is a great option to consider.
Here are the top ten options for the best golf ball shaggers on the market.

Top 10 Best Golf Ball Shaggers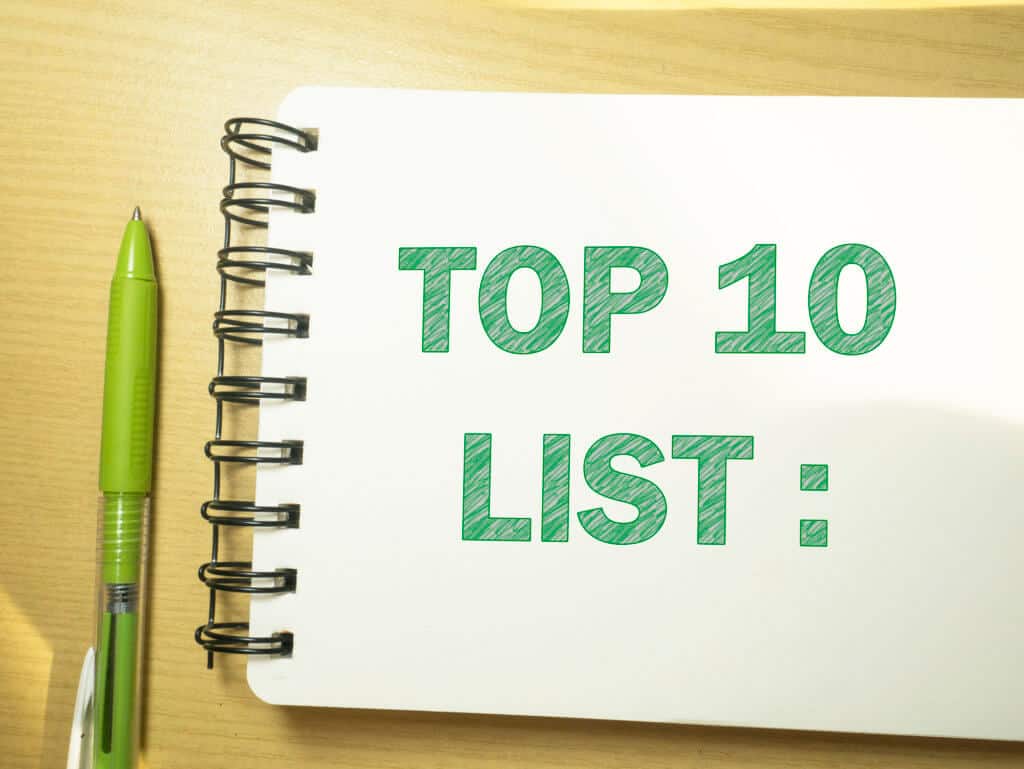 1. Original Shag Bag Practice and Range Golf Ball Shagger Made in the USA
Key Features
The most well-known option
Strong canvas
Very durable
The original Shag Bag has been around for quite some time.
This is the product that started it all, and it's a unique and effective system that will help save your back.
Having to bend over again and again to collect golf balls is not just annoying, but it can end up hurting your neck and back as well.
With the Original Shag Bag, you can remain standing upright while still picking up about 80 golf balls.
There is a clip on the bottom of the shagger which allows golf balls to be picked up without being damaged or scratched.
The canvas bag does not stretch and keeps the golf balls in place.
The material is meant to last for a very long time.
When you have 80 golf balls inside your shag bag, you will be carrying around quite a heavy load.
At this point, many people will switch to carrying the bag with two hands to make things a little easier on themselves.
Luckily, the handle of the shag bag is also very sturdy and has a formed grip for your fingers.
If you have some arm strength and want to gain more, the Original Shag Bag will undoubtedly help.
You can purchase this shagger in black, green, or red, and it is used by golf courses and organizations all over the world.
Pros
Original design concept
Easy to use
Durable
Holds up to 80 golf balls
Cons
2. Aluminum Shag Tube and Practice Golf Ball Shagger
Key Features
Very lightweight
Holds 23 golf balls
Can store in a golf bag
The Aluminum Shag Tube has the same general design and concept as the Original Shag Bag, but it helps golfers who need something more lightweight.
The Aluminum Shag Tube is a tool that weighs only 21 ounces and easily fits in your golf bag for use on chipping or practice greens near you.
The tube is 38 inches long, and it will hold about 23 golf balls at a time.
Certainly, a true Shag Bag is going to hold quite a few more golf balls, but this is a very nice simple option, especially for short game practice.
The tube is made with durable cast aluminum which seems to hold up quite well over time.
If you have a backyard setup for chipping and putting, this is an affordable and easy option to consider.
Pros
Made of durable aluminum
Very lightweight
Easy to use
Cons
3. Forart Golf Ball Retriever Portable Pocket Shagger Storage Pick up Shag Bag with Handle Frame, Hold Up to 60 Balls
Key Features
Very low price
Water-resistant
Holds up to 60 golf balls
The Forart Golf Ball Retriever is a Shag Bag-type design that is very affordable.
The material on this shagger is going to be very lightweight, and because of that, the price is much lower.
The bag is made mostly of plastic pieces and fabric, and it can hold up to sixty golf balls.
The lifespan of the Forart, compared to the Original Shag Bag, is probably going to be a bit shorter.
However, for the difference in the price, the Forart may still be a better solution for your golf needs.
One of the features we like about the Forart Golf Ball Retriever is that the bag is water-resistant.
Having water seep through into the bag only makes the tunnel the balls are stored in rust.
Eventually, things will be quite a mess inside.
The water resistance is a nice feature to consider when you make your final decision.
Pros
Plastic handle
Lightweight
Affordable
Cons
Materials are not as high quality for longevity
4. Kollectaball Pro Golf Ball Collector/Picker Upper/Retriever
Key Features
Premium construction
Works on lots of surfaces
Easy to use
If you are serious about your golf ball shagger, then the Kollectaball Pro Golf Ball Collector is very likely the choice for you.
This is a high-end model that is going to cost a bit more than other shaggers, but it is going to also perform at a much higher level.
With this option, you can collect up to eighty golf balls, but you can do it in a matter of minutes.
Where a traditional Shag Bag has you stop at each ball and pick them up, with the K-Pro, you can roll right along.
The K Pro will pick up other things like acorns and pine cones as well, so if you want to use this for a great tool in your yard, you can.
You won't have to hold the K Pro with one arm while collecting golf balls, as you can roll it along the ground, and the golf balls will end up inside the container.
Some golfers worry that a model like this will only work on the smooth surfaces of a putting green, but that is not the case.
You can get the K-Pro to work in long and uneven grass as well.
The K-Pro is built for long term use, and it only takes a few minutes to put it together when you get it.
Pros
Easiest to use
No strain or pressure on the back
Built for years of use
Can be used in your yard as well
Cons
Priced higher than a traditional shagger
5. ASENVER Golf Ball Retriever Ball Picker Upper Ball Collector Hold Up to 40 Balls
Key Features
Durable
Holds 40 golf balls
Telescoping rod
The Asenver golf ball shagger is an excellent option if you want to eliminate bending at the waist to pick up golf balls.
This option is built kind of like a basket on a stick.
The stick is adjustable so you can get it to a height that works for you.
All you need to do with this model is place it over a golf ball and press down.
The golf ball will be scooped up and put in the basket with the 39 other golf balls you can collect.
We like that the handle comes off of the Asvener so you can store this in a small place if you need to.
The product is made with both plastic and aluminum, and it should hold up for quite some time.
Pros
Less bending
Adjustable height
Holds forty golf balls
Lightweight
Cons
Not the best option on uneven ground
6. HOW TRUE Golf Ball Retriever, Portable Shag Bag Golf Ball Pick Up with Removable Plastic Tube, Pocket Shagger Storage
No products found.
Key features
Lightweight
Holds up to 60 balls
Includes exterior pocket
The How True Golf Ball Retriever is a portable and lightweight shag bag which can hold up to 60 golf balls.
If you are worried about the weight of the Original Shag Bag being too much for you, this option is a great alternative.
The container that holds the golf balls will extend when needed to accommodate lots of balls.
If you only need it to accommodate a few, that is fine as well.
We like that this option has an external pocket on the outside of the bag.
If you are grabbing a wedge and your shag bag to head outside to practice, you may need a place to keep your phone or wallet.
Leaving it sitting in the grass is not ideal, so this extra pocket comes in handy.
When you want to store your swag bag, the tube removes so you can easily find a small spot to put it until the next practice session.
We like that the bag will also allow water to drain should you be practicing in the early morning when the grass is wet.
Pros
Quick and easy to use
Has external pocket
Don't have to bend over
Priced low
Cons
Not made with very durable materials
7. Golf Ball Shag Bag II Pick Up Grabber Retriever Convenient Pocket tees Holder Capacity 80 Balls
Key Features
Large capacity
Can hang on a hook when not using
Removable tube
The Golf Ball Shag Bag II is an excellent option if you want to hold up to 80 golf balls.
This is undoubtedly a larger capacity shag bag that does a great job of quickly and conveniently cleaning up after your practice session.
We love that the outside of this shag bag has a pocket and several holders for tees as well.
The tees can help if you are playing in some long grass and need to tee the ball up just a little.
Pockets are great for storing wallets and keys while practicing.
The tube on this Golf Ball Shag Bag II is removable, so you can easily store this in a smaller location in your garage or shed.
The handle is built to help your hand mold in and has no trouble lifting the shag bag even when it is full of 75–80 golf balls.
Pros
Easy to use
Has pocket and tees
Easily comes apart for storage
Cons
75–80 balls seems a bit more than this model can handle
8. FORB Golf Shag Bag | Aluminium Golf Ball Collector | 85 Golf Ball Capacity
Key Features
Large nylon storage
Aluminum collection tube
Locking system
A few of the models we have reviewed have been better for golfers who want the lower price over quality.
With the FORB, you are going to get some excellent quality and substantial capacity as well.
This shag bag will hold up to 85 golf balls, which is quite a bit for a shagger.
One of the unique features of the FORB is the locking device to make sure the golf balls stay in your bag.
This is not something you see on a lot of the shag bags available on the market.
The overall weight of the FORB shagger is relatively low, but the aluminum and nylon combination is also strong enough to hold up to a bag filled with 85 golf balls.
With the shagger being 32 inches tall, you won't have to bend over to pick up the golf balls, and you will save your back.
Available in a classic golf green color, this is a model that will hold up for quite some time.
Pros
Quality construction
Will hold up to 85 golf balls
Locking device to keep balls in place
Cons
Gets a little heavy when filled
9. Callaway Pro Caddie Premium Ball Shagger or Feeder
Key Features
Unique design
Holds 35 golf balls
Feeds golf balls as well
Most of the shaggers on our review are filled up and then emptied in one large pile.
Usually, there is a zipper on the bag so you can empty into a pile after you have finished collecting golf balls.
The Callaway Pro Caddie Premium Shagger is a bit different concept.
With this shagger, you can collect and hold up to 35 golf balls and then feed them out one by one.
When you are ready for a golf ball to come out, you tap the feeder with your club, and it will come out.
We like this method if you are learning to slow down your golf swing and practice sessions.
Many times, when players have a pile of golf balls in front of them, they just hit through them without thinking about what they are doing.
With having to tap the feeder, you will naturally slow down your practice process.
The Callaway Shagger is a convenient and easy way to practice and to move from one location to another.
Pros
Lightweight and portable
Releases one golf ball at a time
High-quality design
Cons
Not great for large capacity
10. Real Feel Golf Mats Country Club Elite Commercial Shag Tube – Commercial Quality – Made in The USA
Key Features
Commercial grade
Holds 22 Golf Balls
Stainless steel materials
Last on our list is the Real Feel Golf Mats Elite Commercial Shag Tube.
This is a model that many country clubs trust to clean up their greens and chipping areas.
The material of this is stainless steel, and it will hold up over time.
This picker does a great job even on uneven surfaces and allows golfers or staff to clean up and restock short game areas quickly.
Another nice feature is that the top of the tube has no cover.
All you need to do is turn this over and dump it in your practice bucket when you are ready to hit again.
The length of the Commerical Shag Tube helps to make it easier for golfers who have trouble bending with a traditional shag bag.
Pros
Stainless steel springs for less rust
Simple construction
Durable
Cons
Not a large capacity shagger