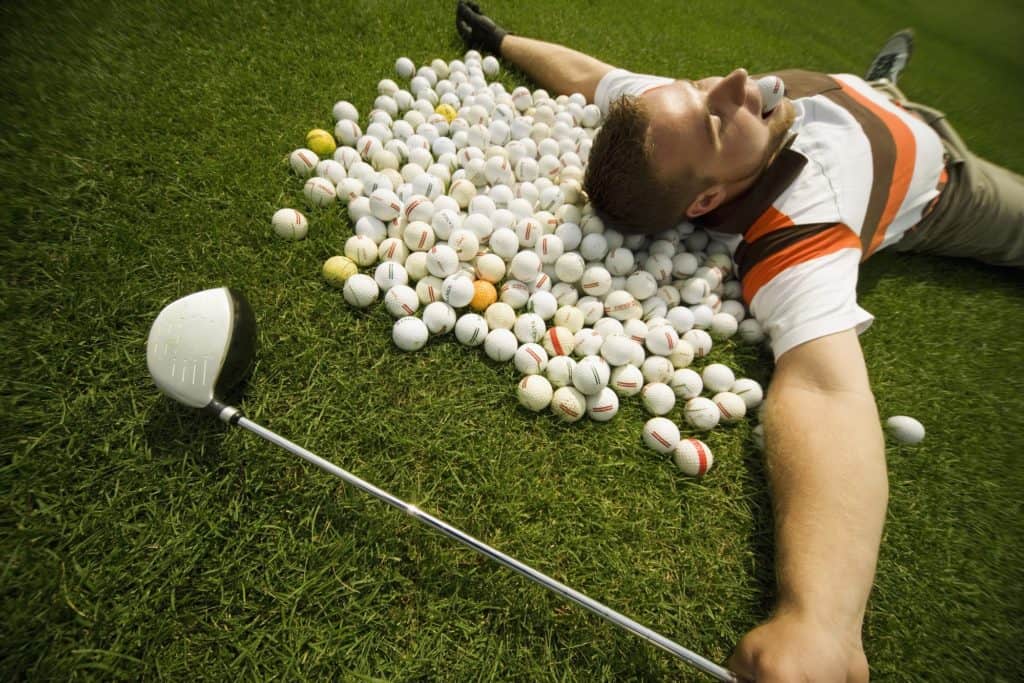 Have you ever had a season where you felt like you went through hundreds of golf balls?
Chances are you probably did.
Golfers lose an alarmingly high number of golf balls each year, and it is something environmental experts are starting to keep an eye on.

How Many Golf Balls Are Lost Each Year?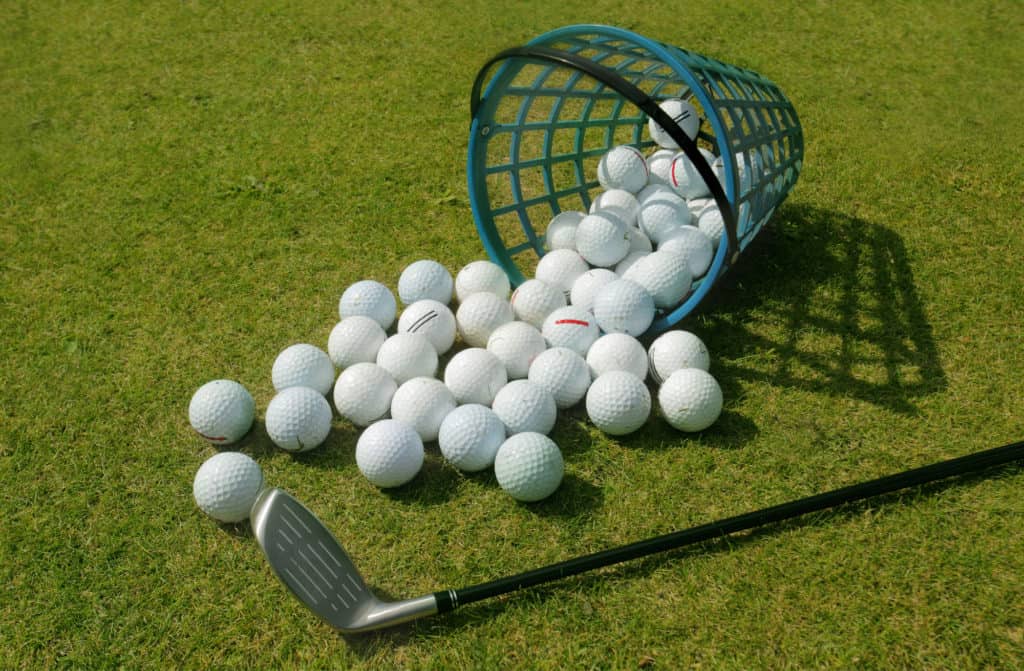 Each year, golfers lose 300 million golf balls.
When you think about this number, it may make your head start to spin.
We can certainly understand why.
The thought of 300 million golf balls being left all over golf courses across the country certainly seems a bit wasteful, and it is.
Golfers who are perfectionists about their equipment and their game will very rarely use a recycled golf ball.
This is an unfortunate problem because there are millions of recycled golf balls out there for the taking.
If you want to make an impact on the environment and make sure we all have golf courses to use for many years, start playing with recycled golf balls.
Are Recycled Golf Balls Any Good?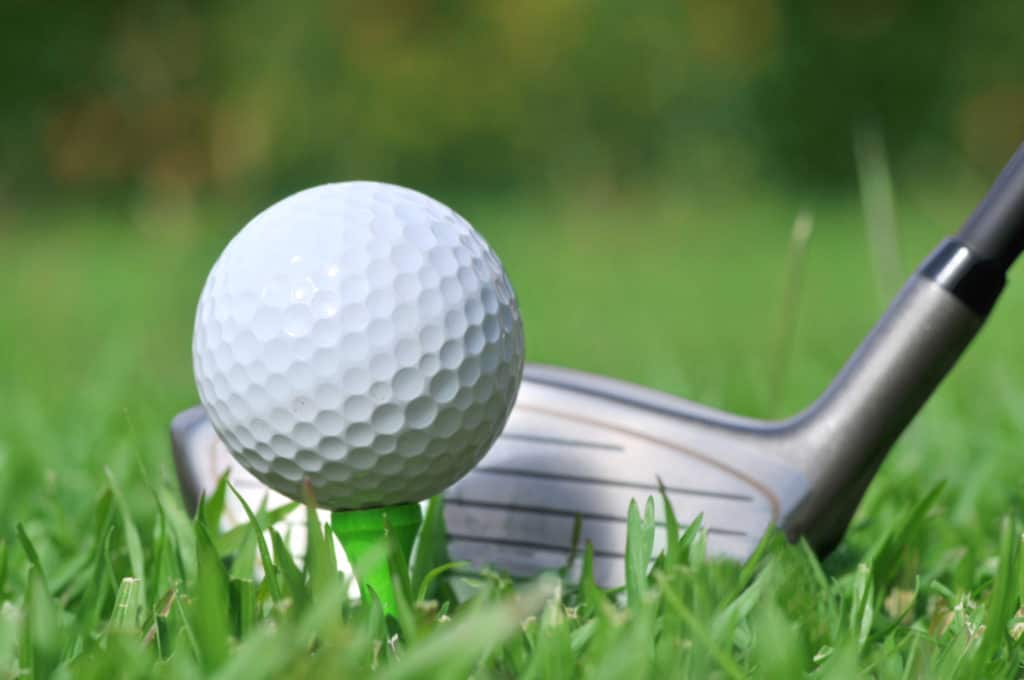 Recycled golf balls may not perform exactly like a brand-new $50.00 box of golf balls, yet the differences will probably be slim.
For most average golfers, the difference between a high-end golf ball and a recycled golf ball will barely be noticeable.
This is important to consider because the price difference will be quite significant.
Most recycled golf balls sell for less than $18 a dozen.
Some sell for less than $10.00 a dozen.
Many times, you can buy recycled golf balls in bulk and pay a very low price for a large bucket of 50 or 100 golf balls.
Depending on how much golf you play, this may make quite a bit of sense.
If you are a golfer who cannot break 100, it really does not matter if you are using recycled or brand-new golf balls.
Chances are you are going to lose several balls during your round.
Wouldn't you rather lose a recycled ball as opposed to a $5.00 golf ball?
Golfers who are shooting above 100 are not going to have a problem if their golf ball flies about five yards shorter from time to time.
Golfers who shoot close to 100 need to work more on the short game and getting shorter shots into the hole.
The difference of a few yards from the tee because of using a recycled golf ball will not be what brings your scores into the lower 90s or even the 80s.
How Do You Lose Fewer Golf Balls?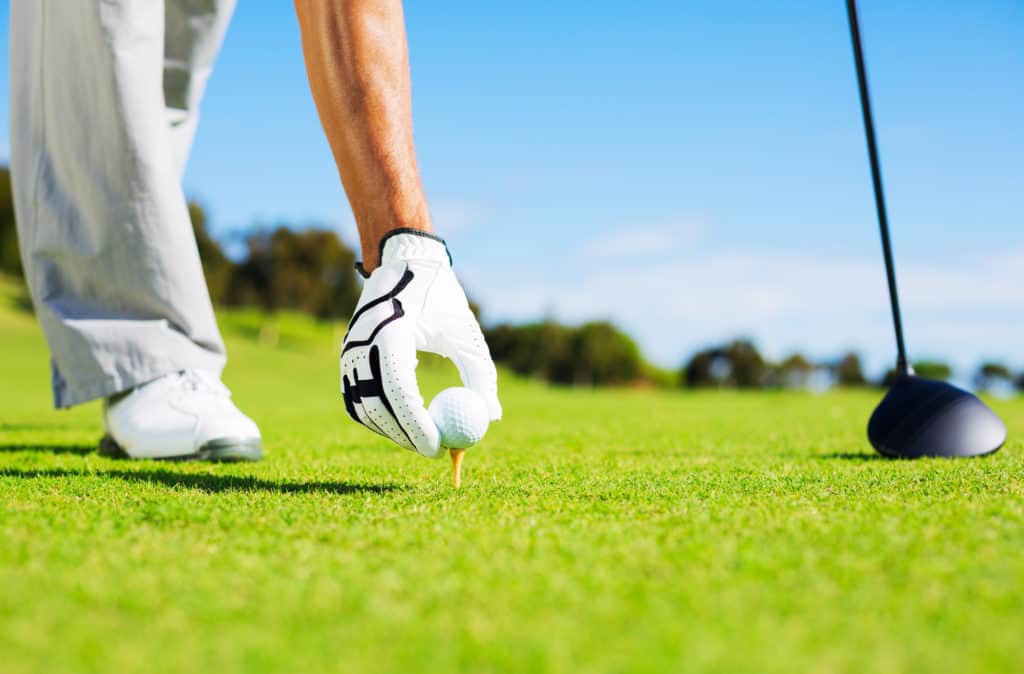 Of course, you won't need to worry about buying so many golf balls if you can keep the ones you are using in play.
Playing a round of golf without losing a golf ball is an accomplishment.
All players should strive to get around the course without losing a ball.
If you want to lose fewer golf balls the next time you go out to play, here are a few tips.
1. Pay Attention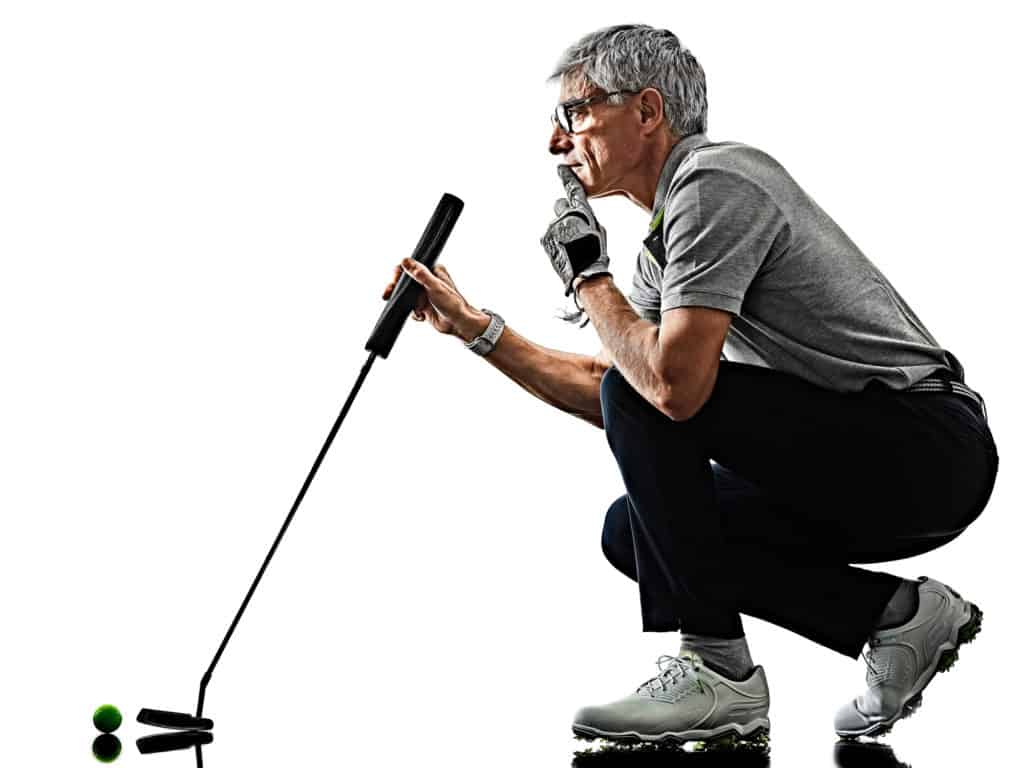 The number one reason people lose their golf balls is that they stop paying attention.
We understand that when you hit a bad shot, it can be painful to watch, but you must watch it.
If you don't watch the ball, you will quickly lose sight of the shot and likely have very little chance of finding your ball.
Try as hard as you can to follow the flight of the ball as it travels in that wrong direction.
2. Prepare for Your Miss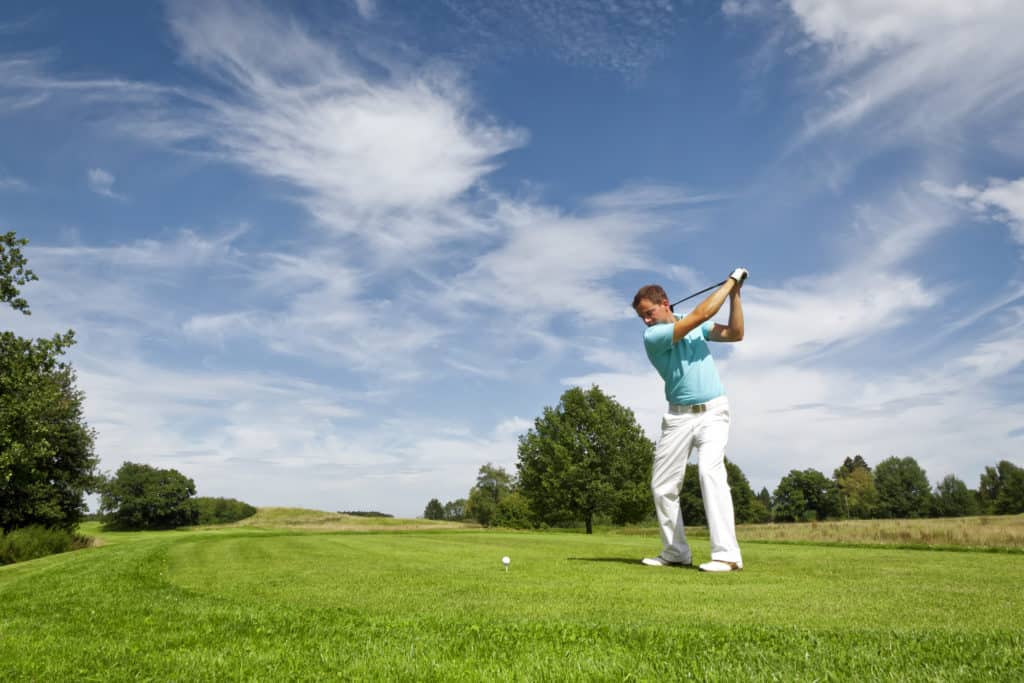 Most golfers know if they are going to miss the ball to the left or to the right.
Usually, the misses start to repeat themselves quite a bit.
If you are a golfer who misses the ball to the left, then pay attention down the left side of the golf course as soon as you realize you have missed.
Watching the course's left side will give you a general idea as to where the ball may end up.
3. Ask for Help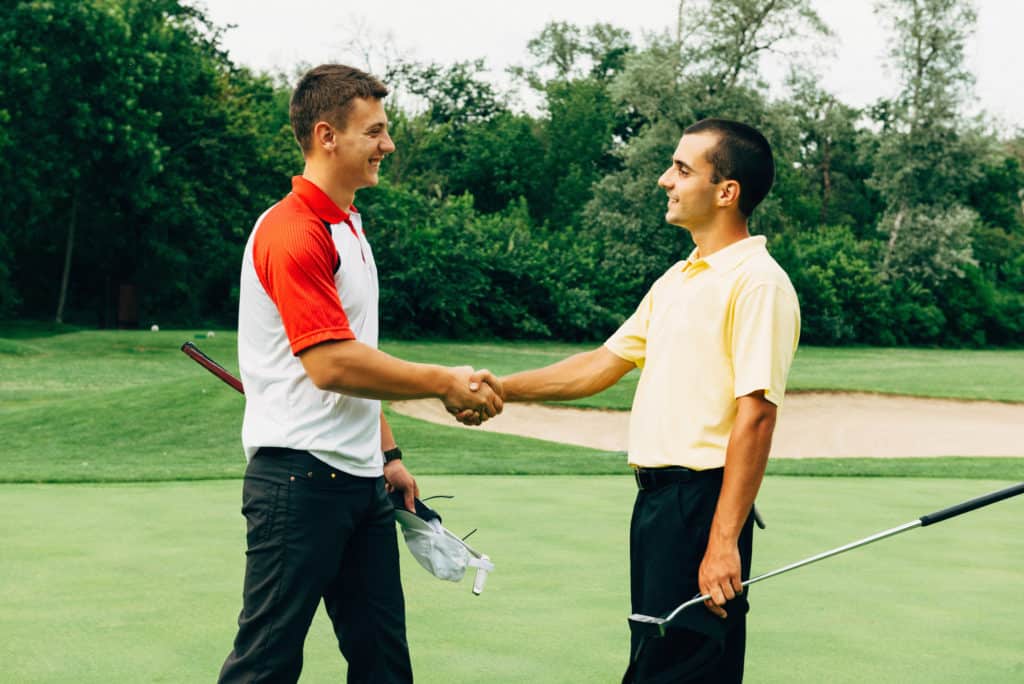 If you know you are struggling with your shots off the tee, ask for some help when you step up to hit the ball.
Tell the other golfers in your group that you are about to hit and have them try and spot where it goes.
The more eyes you can get on the ball, the better your chances of finding it.
4. Use a Color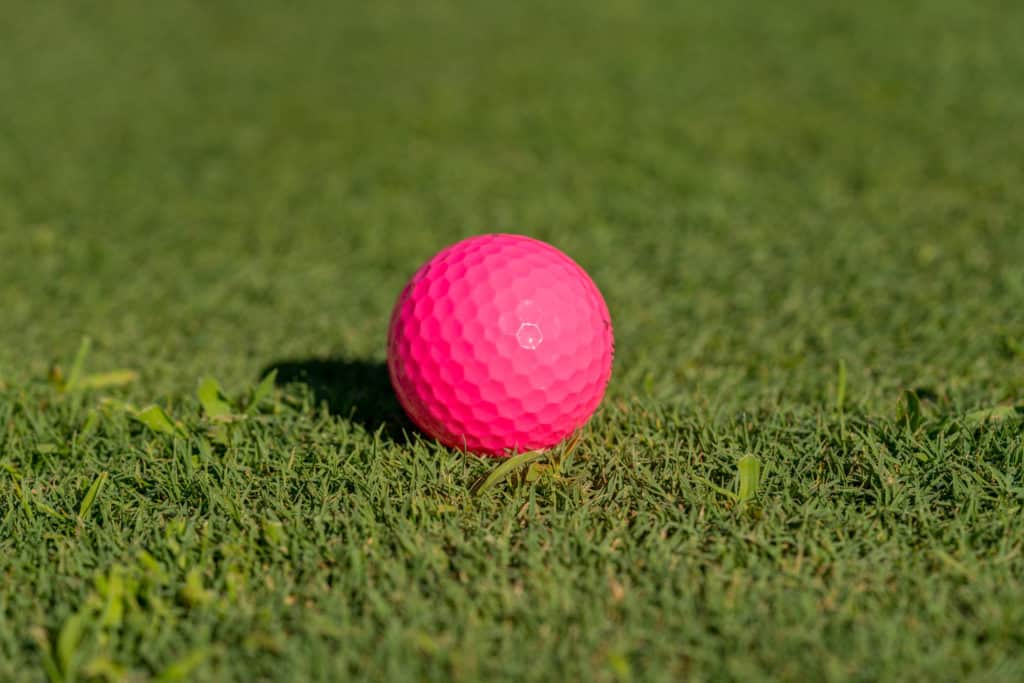 Colored golf balls have made an enormous difference for golfers who struggle to find their balls.
When you use a colored golf ball, it is usually much easier to see both while it is in the air as well as when it lands.
Golf balls are available in many different colors, and you can get them in high-end golf balls and the cheaper golf balls as well.
If you feel like you lose a lot of golf balls, we highly recommend a golf ball with a matte finish.
It should make a difference in your game as soon as you make the switch.
Even in the thick rough, you will have a much easier time finding your golf ball.