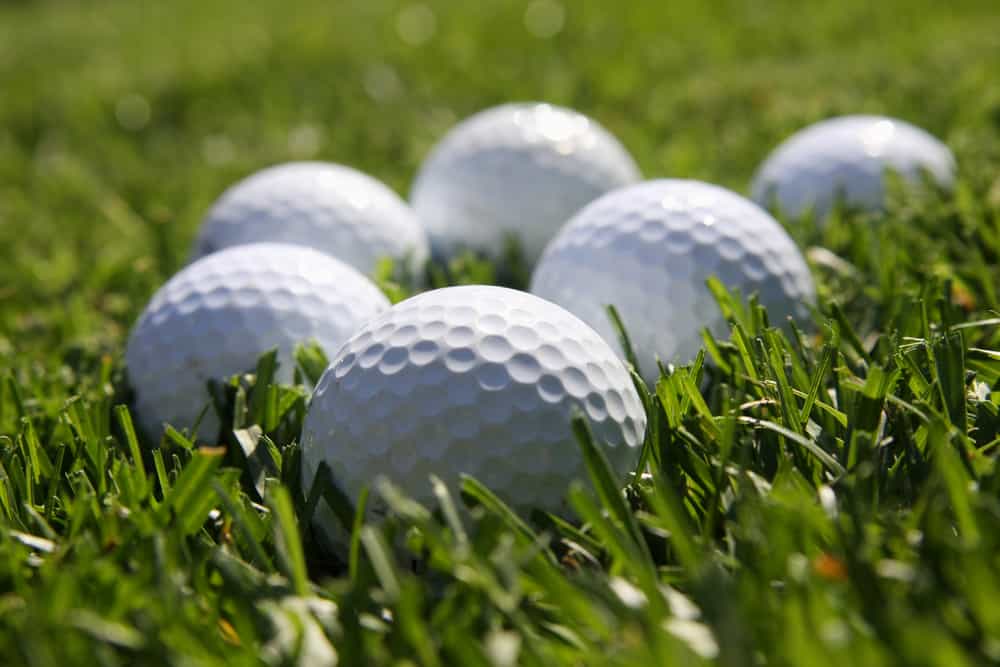 Golf professionals need to put a lot of practice time in if they expect to keep their careers.
We all watch golfers on television and marvel at their skill and ability.
However, for these guys, it is their job.
If they don't treat practice as part of their job, their career on the PGA Tour will be very short-lived.
As you see with any professional sport, the amount of time that is put in to prepare for an event will be a major factor in the overall success of the athlete.
If you are wondering just how much work or time it takes to become a golf professional, we have all the details that you need.

How Many Golf Balls Do Pros Hit In A Day?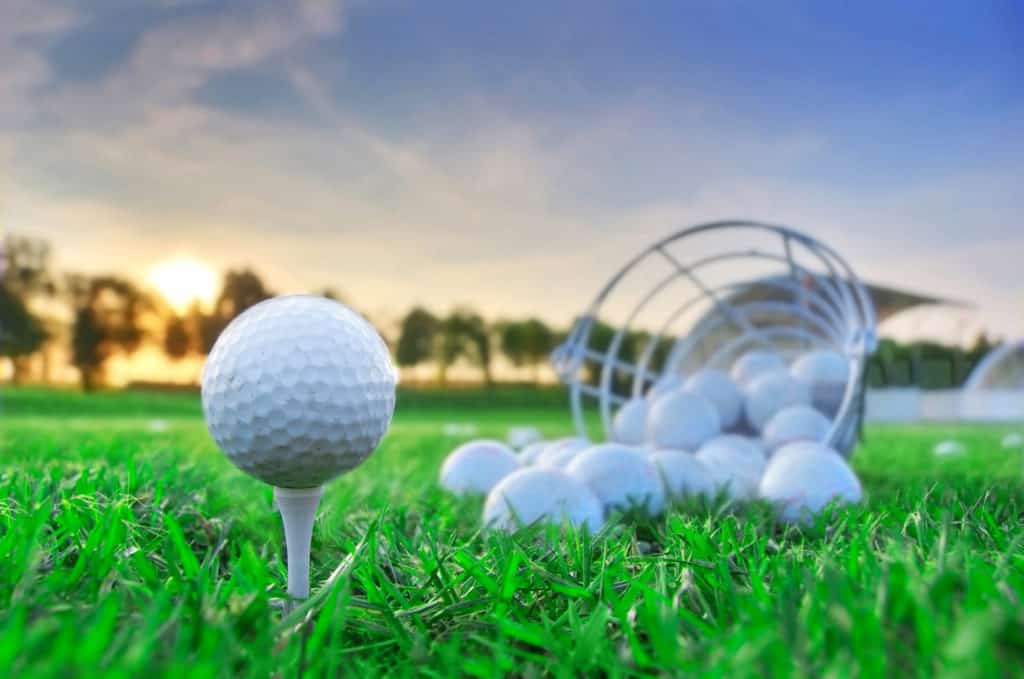 Golf professionals can hit between 400 and 1,000 golf balls a day, depending on what they are working on.
Of course, when you first think about hitting 800 or 700 golf balls, you may wonder how these guys' arms don't fall off.
However, the golfers do not practice their driver swing or fairway woods for this many shots a day.
In fact, the number of full swings that a golfer takes compared to the number of short game shots is quite disproportionate.
If a player hits 100 full swing shots, they could hit 600 chips, pitches, and putts.
There are certain areas of the game that just require more work.
In addition to hitting golf balls, many professionals will take what they are working on and bring it out to the golf course to practice.
This can add another 65 to 75 shots to the day.
Each golf professional is going to have a different practice routine, something that works for their individual player characteristics.
Some golfers are known for having to hit hundreds of balls to learn a new concept or become better at something in their game.
Others will take ten swings, and the new concept will instantly fall into place.
Some players like to practice chipping for hours, while others feel that they can learn more while on the course.
There is no right or wrong way to be a professional golfer, and the drills and techniques that work for some golfers during practice will be much different for other players.
The bottom line here is that when golf is your full-time profession, you will hit a lot more golf balls in a day than you may be used to hitting.
The players must fill their day with activities to help them get better, and part of this includes hitting a lot of golf balls.
How Many Balls Do Pros Hit Before A Round?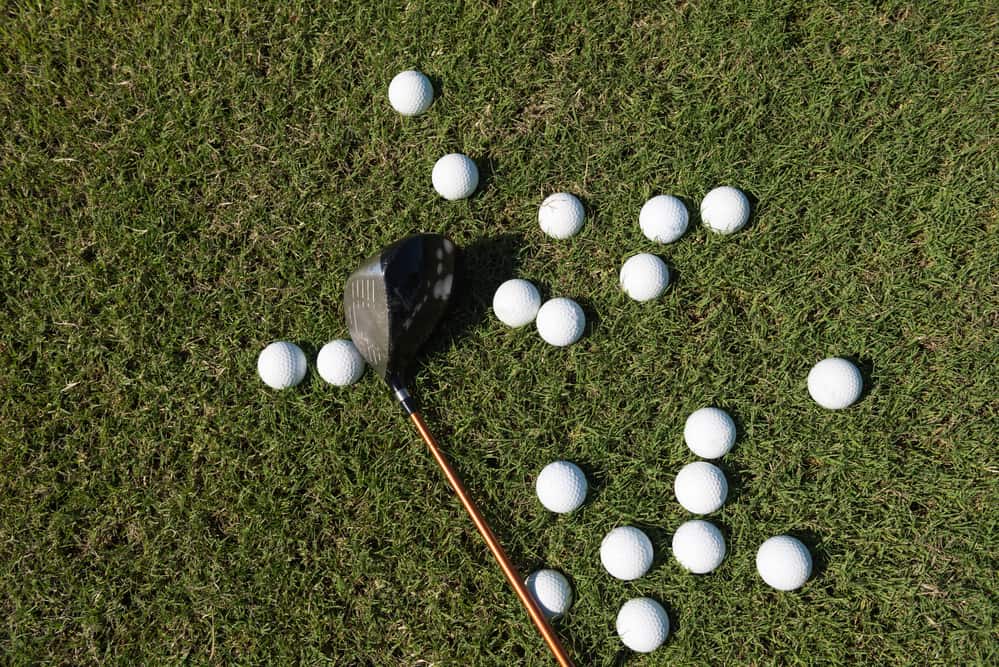 Pros will hit anywhere from 50 to 100 or more golf balls before the start of a round of golf.
This is going to vary from one golfer to another.
Warming up before a round is another part of the golf professional's routine that can be a bit of personal preference.
Some golfers will head to the range hours before a tee time and work on stretching and hitting lots of smaller shots before working their way up into a full swing.
These players may hit a hundred or more golf balls to prepare for their time on the course.
However, other players will feel as though warming up before a round should be a warmup, not a practice session.
These golfers may hit 25 golf balls and then say they are ready for the course.
You will notice that golf professionals tend to spend just as much time on the putting green as they do the driving range.
The reason for this is that the putting green is a very good example of what the golf course greens will be like that day.
For players to get the speed down as well as be able to practice their putting stroke is potentially more valuable than practicing the full swing.
Even if golfers make a mistake and hit a bad shot, which is entirely possible during a round of golf, having that short game in great shape could be the difference between 1st place and 30th place.
Many amateur golfers worry about fatigue when practicing before a round of golf.
They think that if they hit too many golf balls on the range, it will be difficult to stay fresh coming down the 18th.
When you look at the PGA or LPGA Professional and consider how many golf balls they hit on a regular practice day, hitting a few extra balls at the range will not make them tired.
The idea here is that professionals always want to stay away from this becoming a practice session and keep it at a warm-up.
Those are really two different things and need to be treated as such.
How Many Golf Balls Should You Hit At The Range?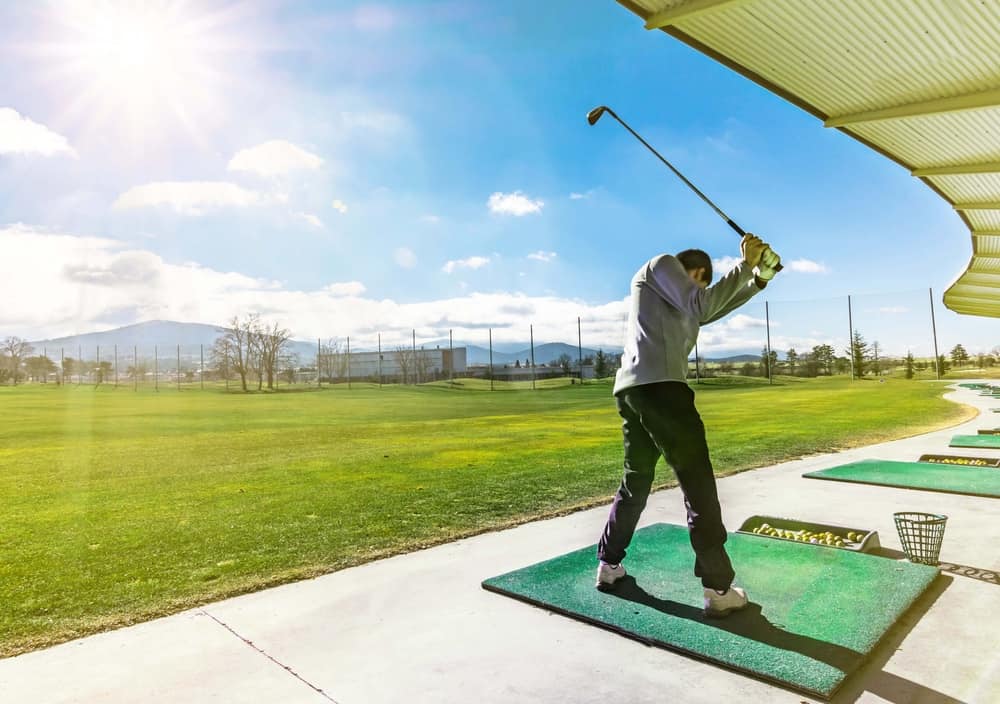 Prior to the start of your round of golf, it is smart to hit at least 20 to 30 golf balls.
Plenty of players will come running to a tee box and start swinging away at golf balls.
However, this is typically not the best way to practice and work on your golf game.
Instead, golfers should be getting their swing warmed up so that they are not stiff or uncomfortable when they are on the golf course.
If you want to work on practicing golf, make sure you save it for another day.
The warmup before a round of golf should not feel like practice.
It should feel like an extended stretching routine to get you ready for a day on the golf course.
In addition to hitting these 20 to 30 golf balls, there are a few other things you can do to make sure that you are prepared for a round of golf.
Best Way To Warm Up For A Round Of Golf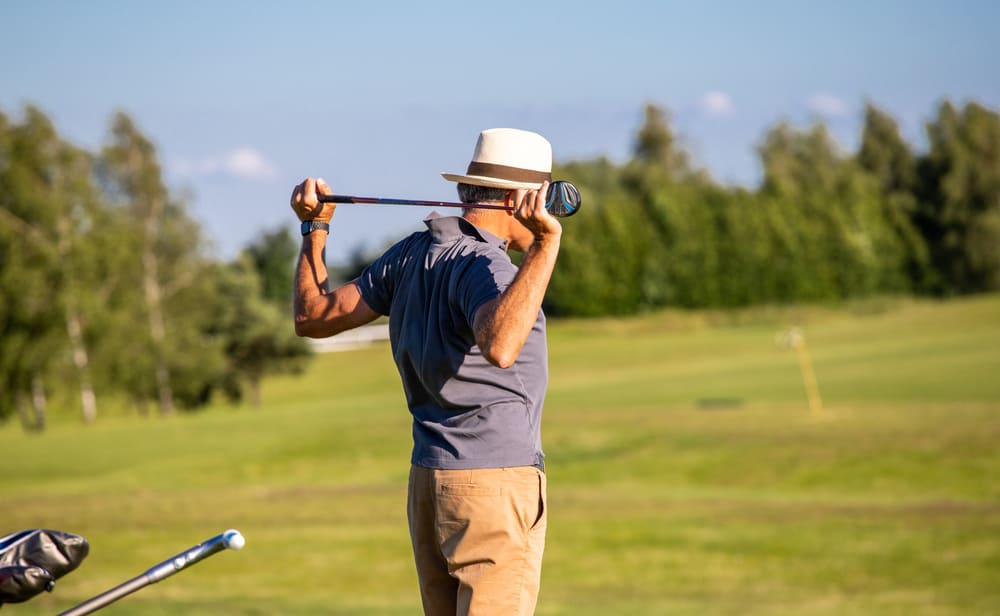 We can learn from the pros who leisurely walk up to the driving range, take a few swings, and head out onto the course.
Their routines seem so planned and so well executed, and that is done that way for a reason.
If you are heading out to a round of golf, there are a few things that you can do to make this a better experience and get a better start on your round.
1. Start With A Walk
If you have time the morning before your round, take a walk around your neighborhood.
Walking is one of the best possible ways for golfers to warm up their bodies and feel limber when on the golf course.
If you are in great physical condition and think that a run would be a better warmup, that is entirely acceptable as well.
The bottom line is that you want to get your body moving.
Rolling out of bed, walking to the car, and up to the first tee may mean that you are not actually warmed up until you get to the fifth or sixth hole.
This is a lot to sacrifice and will likely impact your score.
2. Eat Healthily
You are what you eat.
This is why it is so important to make sure you are eating the right foods before a round of golf.
This means staying away from grease or anything heavy.
Keep the meal light. If you watch professional golfers, you often see them having a protein bar or a shake of some kind.
They want to encourage better functionality in their body and not slow themselves down by making poor food choices right before your round.
If you are not a healthy eater, try to save your poor eating habits for after your round because indulging before the round can just make you lethargic and uncomfortable on the golf course.
3. Allow Time To Think
One of the major mistakes that players make is the fact that they are always rushing to get ready for a round of golf.
The rush to the course and while on the course is terrible for your mental game.
This rushing around means you will have no time to form a mental plan of attack for the golf course.
Have you thought about how you are going to approach each hole?
If this is a new course, have you studied the design and layout and read up on which holes you will need to watch out for or be aware of?
Allowing yourself time to think prior to a golf round is essential, and this can't happen if you do not give yourself enough time.
Typically speaking, arriving about one hour before your tee time is a good general rule to be sure you are ready for the round.
If you think that it will take you longer, that is fine, and if you don't enjoy the ideal time and waiting, then 45 minutes seems to work just fine as well.
Overall, try to avoid that rushed feeling at all costs, and it could have a very positive impact on your golf game.
4. Chipping And Putting Are Important
Chipping and putting are the areas where you will want to dedicate the majority of your practice before each round.
The chipping and putting give you a much better idea as to how fast the greens are running and whether or not you will need to make accommodations for the green speed.
For instance, if you get to the putting green and your first putt goes ten feet past the hole, the greens are a little faster than you expected.
If you go to a driving range and hit 30 drives before a round of golf, make sure you are still saving time for putting and chipping.
When it comes to scoring, this is the area of the game where it is going to matter most.
Remember again that practicing chipping and putting and warming up chipping and putting are two different things.
Don't be concerned if you are not getting every putt in. Save that for the course.
Simply work on trying to get the speed of the greens down and feel what it takes to roll the ball properly down the line.
5. Handle Your Golf Accessories
Golfers have lots of accessories.
This almost goes hand in hand with being a golfer.
Before the start of the round, make sure you have marked your golf balls, that you have tees and a ball marker ready, and that your towel is on your bag.
Any other accessories you use, like a rangefinder or a GPS, should be all set up and ready to use right from the first tee.
In addition, think about the clothing you are wearing and if there are any additional accommodations you need to make.
Golfers like to dress in layers so that they are prepared for any weather changes that come up on the course.
Just make sure you are both comfortable and organized before you head out onto the golf course for your round.
How Long Do Pro Golfers Practice A Day?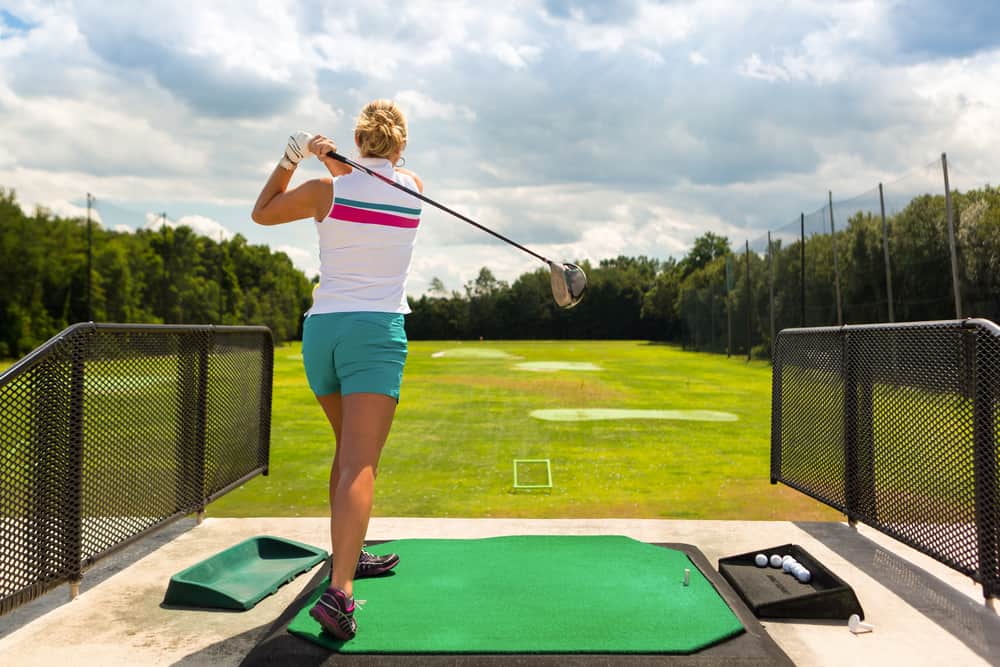 Professional golfers will spend 6 to 10 hours a day practicing.
This won't look exactly like you think with a player being out on the range for this entire time.
Instead, pro golfers will practice several different ways to ensure that they are ready for their next event.
This practice can include exercising or working out.
It can include cross-training to help improve certain muscle strength or coordination.
In addition, golfers can spend time on the golf course as part of their practice making sure that they are still getting in enough golf.
The key for professional golfers is that if they are playing week in and week out, there are only a few days available for practice.
There is often quite a bit of travel time, as well as personal obligations that will get in the way of practice.
During the off-season, golfers may spend seven days a week trying to prepare themselves for an event.
Sometimes when you see a player drop out of a tournament and take a week or two off before a major golf tournament, it is so that they have time to rest but also to practice.
As you can see, professional golfers are quite busy from Thursday to Sunday, so having this extra day of practice that you can get from taking some time off can really help a player work out issues in their game.
Each player has a routine that works for them.
Conclusion
Hopefully, you now have a better idea as to how many golf balls a pro hits in a day.
Although this is good information to have, you can't base all of your decisions about how to practice and work on your game on what the professionals do.
These golfers have the time and the career that allows them to practice golf like this.
If you simply start practicing longer each day, it may or may not help your game.
There is quite a bit more that goes into being a professional golfer than just hitting more golf balls.
However, following some advice from professionals about how to warm up for a round of golf could make or break your next round.