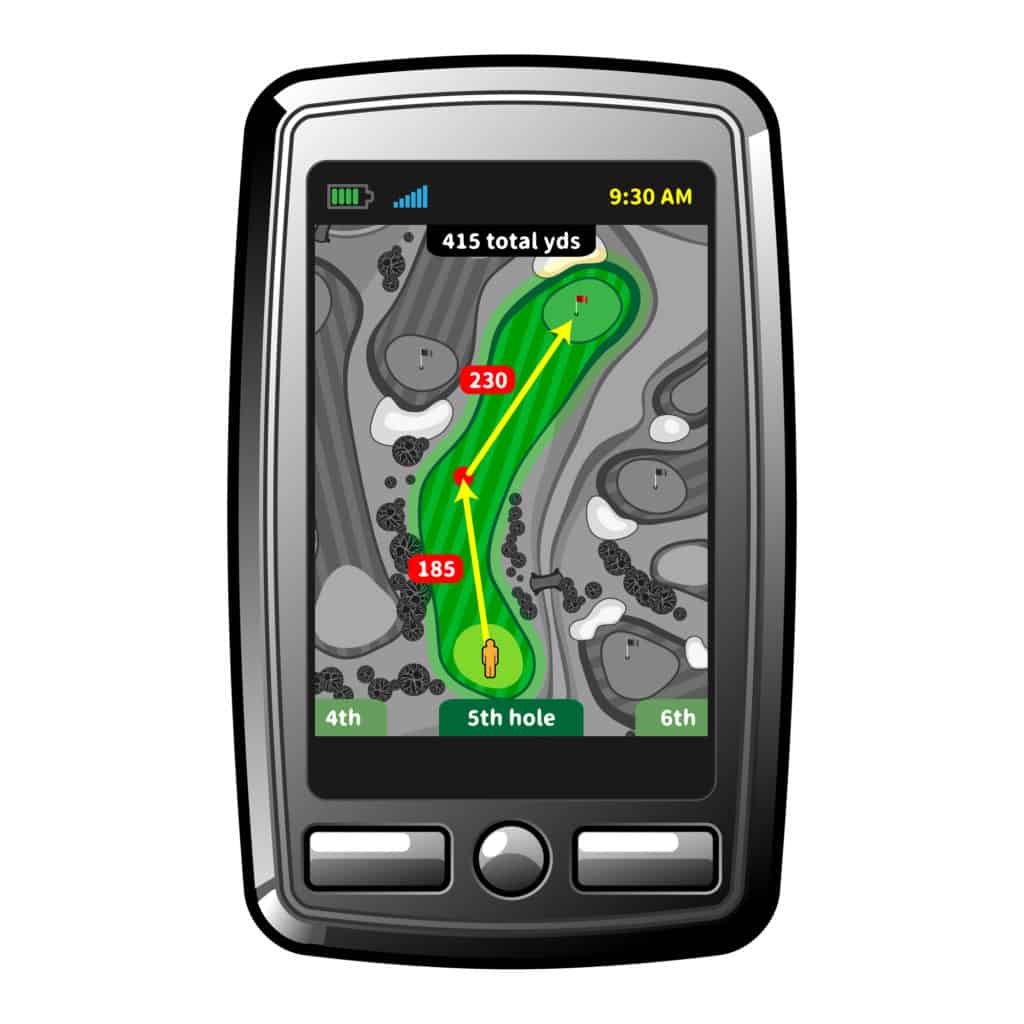 If you have been looking for a great golf GPS, but you don't want to break the bank, you are in the right place.
A Golf GPS can make the game much easier for players who are unsure about distances.
Some golf courses are marked well, and others are not, the GPS makes the game fair for all players.
Here are our top ten best Golf GPS for under $200.

Top 10 Best Golf GPS Under $200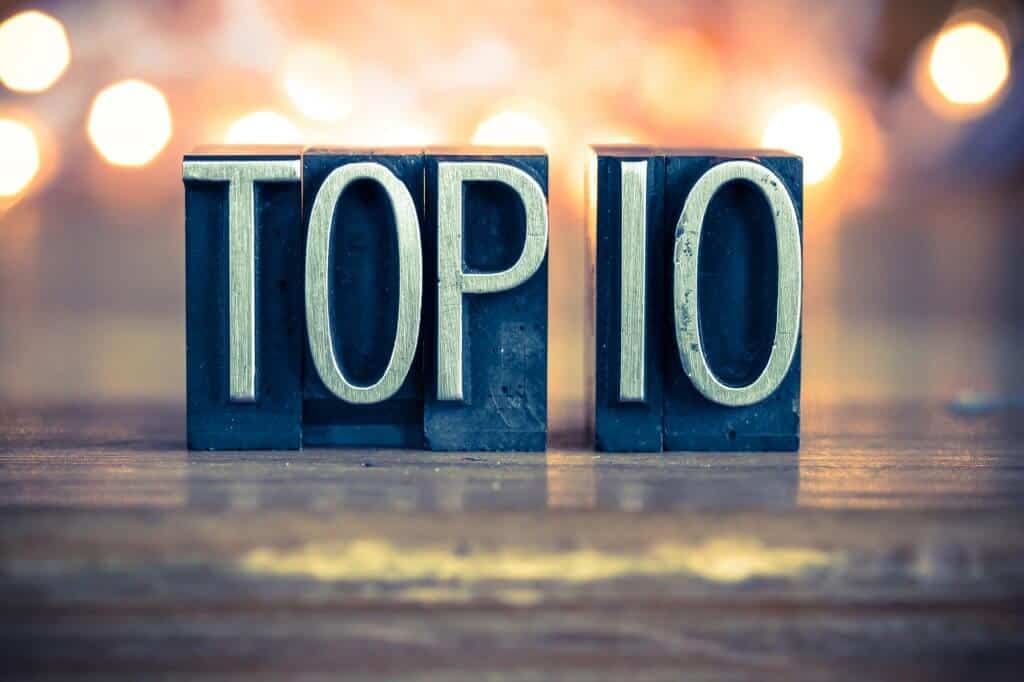 1. Bushnell Phantom Golf GPS
Key Features
Preloaded with 36,000 courses
Magnetic
Gives accurate and straightforward yardages
At the top of our list is the Bushnell Phantom Golf GPS.
Bushnell will be at the top of many lists when it comes to distance measuring devices in golf.
Bushnell is known for its ease of use and accuracy.
This Phantom is an excellent tool as it has a long battery life, and comes with plenty of golf courses.
You will be able to play two full rounds of golf before having to charge your Phantom.
When you show up at the golf course, you won't have anything to do but turn on your GPS device.
The Phantom is capable of recognizing the golf course you are playing within seconds of turning it on.
The Bushnell is a Bluetooth wireless device that will automatically download any necessary course updates.
When you look at the screen of the Bushnell, it is effortless and easy to follow.
You will get a large number that shows the distance to the center of the green.
You also get two smaller numbers that represent the front and the back of the green.
The Bushnell Phantom is magnetic so that it will stick to the bar of your golf cart.
If you want to get 3D course flyovers and more information on each hole, you can download the Bushnell app on your phone and use that in addition to the GPS.
Overall this is an affordable and easy to use option that makes a GPS a smart decision for any golfer.
Pros
Long battery life
Preloaded with lots of courses
Easy to use
Cons
Does not give hole flyover on the actual unit
2. Garmin Approach G10, Compact and Handheld Golf GPS
Key Features
Very small
Clips to the belt or golf bag
Gives locations of hazards
The Garmin Approach G10 is a very compact GPS Unit for golf.
This is an option that you can attach to your belt or your golf bag.
Some people will not like how small this unit is, but we love that the compact size won't be more gear to carry when you play.
The actual display size is about one inch by one inch.
The Garmin Approach G10 will show the distance to greens but also show you how far it is to a dogleg or a hazard.
You can move the pin on the green to get a better idea of where your ball is and exactly how far it is.
One of the best things about the Garmin is the ability to track your stats.
If you are starting to take the game more seriously and you want an idea of greens to hit, fairways hit, and putts, this is an excellent option for you.
Pros
Stat tracking
Compact size
Attaches to belt
Cons
Some find the small display difficult to see
3. Garmin Approach S20 GPS Golf Watch with Autoshot
Key Features
Watch
Shot analysis
Auto recording of stats
If you like a golf GPS that sits on your wrist during play, the Garmin Approach S20 is a great choice.
This is very easy to see watch with a sleek band and a comfortable fit.
You can connect this watch with your iPhone or Android and use the Garmin app to keep track of your golf game.
Whether you want to see how your distances are improving or your greens hit have changed, the Garmin app will give you this information.
You can pair your Garmin Approach with the TruSwing golf sensor to get even more metrics and information.
In addition to tracking your golf ability, your Garmin can be used to help you improve physically as well.
You can track your calories burned, the steps you take, and even your sleep.
One thing with the golf GPS tools is that they can be challenging to see in the direct sunlight.
Luckily the Garmin is sunlight readable and has a high resolution.
Pros
Reminds you to stay active
Helps you track your golf game
Can be combined with TruSwing sensor
Cons
Must be worn on the wrist
4. Izzo Golf Swami Voice Clip GPS, Small, Yellow
Key Features
Voice capabilities
No subscription fees
38,000 courses
The Izzo Golf Swami Voice Clip GPS is an excellent unit if you have trouble seeing yardages on a GPS.
The Izzo cannot only display the yardages to the front back and center, but it will also tell you what the yardages are.
You will have no subscription fees and no download fees to get this course with 38,000 courses.
The Izzo is very reasonably priced and also offers a digital scorecard to help you keep track of your game while playing.
When you turn the Izzo, the yardage will move accordingly so you can have it display; however, it appeals best to you.
Keep in mind that your Izzo will come with a clip that allows you to attach it to your belt, your hat, or even your golf bag.
Although the screen is not extremely large, the main number to the center of the green will display largely.
Pros
No download fees
Comes with 38,000 courses
Will speak and display the yardages
Cons
Does not offer yardages to hazards
5. TecTecTec ULT-G Golf GPS Watch, Preloaded Worldwide Courses
Key Features
Automatic hole progression
Distances to hazard
Watch
You may not have heard about the TecTecTec brand, but they make a wide range of golf GPS and distance finding devices.
The TecTecTec ULT is a golf GPS Watch that comes preloaded with over 38,000 courses.
You also get a traditional watch with this device, so you will make sure you are on time for all of your tee times.
The ULT-G is a straightforward model, and there are not a ton of features.
Some golfers enjoy being able to look down and just see a simple number.
When you show up to a golf course, your watch will automatically find where you are and start the golf round immediately.
This is a nice feature when moving from one hole to the next and trying to make sure you are in the right spot.
The watch itself is a durable design.
You will find that this is a water-resistant model, so if you get caught in a quick rain shower, you do not need to worry so much.
Certainly, we don't recommend taking the watch for a swim.
You get two rounds of golf with your TecTecTec ULT before you have to charge it up.
Pros
Automatically starts the course
Easy to read
Watch type design
Also tells time
Cons
Does not offer very many features
No shot tracking
6. Arccos Caddie Smart Sensors Featuring Golf's First-Ever A.I. Powered GPS Rangefinder
Key Features
Great for analyzing golf game
Sensors for golf clubs
Lets you know how far you hit your clubs
The Arccos technology is something that has been incorporated in some golf clubs for a few years now.
Any of the Cobra golf clubs come with a sensor that allows you to download the Arccos app and track your game.
The great news is that you don't have to purchase new Cobras just to be able to have access to this technology.
This kit comes with fourteen sensors that you can add to your golf clubs.
Not only does this GPS give you the distances to the hole, but it can also give you the stats you need to choose a club.
If your Arccos app knows that you hit your seven iron 145 yards on average and your distance to the center is 147, they will recommend a club for you.
You can use the GPS without the smart caddie function, and it won't cost you any extra money.
However, if you want to use the top of the line technology to get more information, including wind, elevation, temperature, and humidity, you will need the subscription.
The Arccos subscription is $99.00 a year.
If you play quite a bit of golf, this is going to be a cost that you will have an easier time justifying.
Indeed, this artificial intelligence technology can bring your game to a whole new level.
We love the Arccos technology for the player that misses a lot of greens.
You may be missing greens because you are choosing the wrong club.
Pros
Option for high-end caddie technology
Comes with sensor for clubs
Very helpful to learn your yardages and get accurate stats
Cons
Need subscriptions for all features
7. GolfBuddy Voice 2 Golf GPS/Rangefinder Bundle with Ball Marker and Magnetic Hat Clip
Key Features
Comes with a hat clip and ball marker
Provides yardage
Speaks in different languages
The Golf Buddy Voice 2 GPS comes as a bundle.
With this unit, you are going to get a hat clip and a ball marker as well as a GPS device.
You can set the Golf Buddy GPS to work in yards or meters, and it will give you distances to the center back and middle of each green.
If you don't like trying to read what it says on a small display screen, then you can press a button and have the Golf Buddy recite the yardages for you.
You can choose between eleven display languages, and eight are already preloaded on the GPS unit.
Although the Golf Buddy does not give you a complete flyover of each hole, you can see the shape of the green for each hole.
We love that you will not need a subscription for the Golf Buddy and when you show up at the course to use it that day, it will be ready for you.
Pros
Multiple languages
Voice technology
Low price
Comes with a ball marker
Cons
Not as many features as some of the other units
8. Golf Buddy Aim W10 GPS Watch aim W10 Golf GPS Watch, Black, Medium
Key Features
Long battery life
Amazing graphics
Full-color display
We have already given you one Golf Buddy option, but this is their more top of the line watch option.
The Golf Buddy has some of the best graphics that you will find on any golf GPS watch.
If you are a visual player that likes clean images and colors, you will love the Golf Buddy Aim.
The display is large, even though this is a watch.
You will be able to use this Golf Buddy for three rounds of golf before you need to charge it.
The watch features a zoom function that helps you see what things look like around the greens.
The Golf Buddy Aim is going to come with 40,000 golf courses preloaded.
The golf courses are not limited just to the US; many international courses are already loaded into your wireless golf GPS unit.
There is an app on your smartphone that pairs with your watch and keep things automatically updated for you at all times.
We love that you can see in color the hazards on each hole.
Sometimes seeing the pond or sand trap makes it much easier on a player than just having a number to look at.
The Golf Buddy Aim also works as a step tracker, which gives it a great combination of both fitness and golf watch.
Pros
Great graphics and display
Pairs to smartphone
Comes with 40,000 golf courses
Full-color display
Cons
Priced a little higher than some other choices
9. GoGolf GPS Clip-On Handsfree Bluetooth Golf GPS Rangefinder to Track Distance
Key Features
Hear the distance
No frills option
Lower price
If you are a no thrills kind of person that just wants simple yardage to the center of the green, the GoGolf is the way to go!
This is a simple unit that will clip to the inside of your hat.
When you need yardage, your GPS will simply speak the yardage out loud.
The GoGolf comes preloaded with 30,000 golf courses and supports 35 languages.
All you need to do is press a button on the unit, and it will speak the results to the center of the green.
If you keep your phone within the close distance, you can make sure you get the best results.
For golfers that like to walk and don't want a lot of extra gear on them, we love the GoGolf GPS.
You can simply clip this to your visor, cap or shirt and press a button.
In addition to getting the distance to the center of the green, you also get the distance of your last shot.
This can be helpful for you to start to learn how far you hit the shots.
The large icons and buttons make this a unit that a golfer of any age or ability can benefit from.
Pros
Easy to use
Simple design
Easy to hear
Cons
No display or images
Only can hear the yardage
10. Bushnell Neo Ion 2 Golf GPS Watch
Key Features
Reversible band
36,000 courses
Long battery life
Last but certainly not least on our list is the Bushnell Neo Ion 2 Golf GPS Watch.
Bushnell makes some high-quality distance measuring devices, and the Neo is no exception.
This watch comes with more than 36,000 courses preloaded and ready for you to play.
You can play three complete rounds with your Bushnell before you need to charge it.
The display and the yardages you get are going to be very clear and easy to read.
Your watch will automatically be updated using its Bluetooth capabilities.
We like that this is a sporty looking watch that will hold up well to many rounds and even some sweat from a player.
The band is reversible to give you some variety in the look.
Pros
Download accompanying app for more features
Easy to read
Preloaded course
Cons
A golf GPS can bring some welcome changes to your game.
Having an idea of how far you hit the ball can make you a much more accurate player.
The fact that you can get this much technology for less than $200 is a great thing.
You will just have to decide if you want to wear your GPS on your wrist, hold it in your hand, or attach it to your cart.