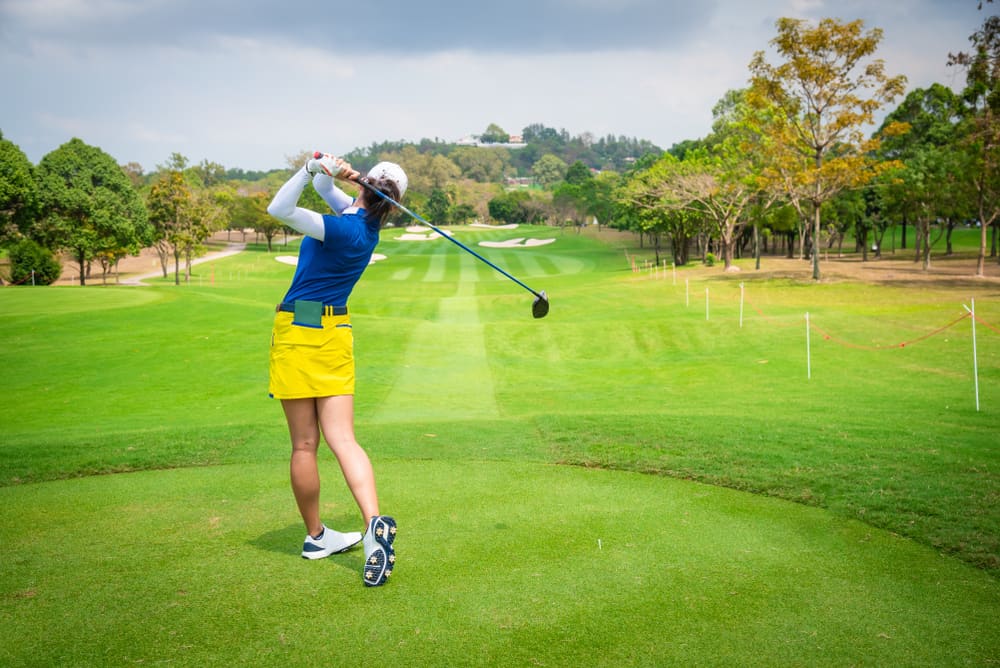 One of the most important factors in choosing a great golf driver is making sure that the loft is a good match for your game.
New drivers are very often adjustable, and this can make it easier to choose the loft that you need to work for your game.
However, these golf drivers don't often come with directions to let you know exactly the loft that they should be set to.
This is very often a trial-and-error type of situation that golfers need to go through in order to find the proper driver loft.
One of the main questions that come up is whether or not a higher driver loft will help a slice.
Here is everything you need to know about that.

Does Higher Loft Driver Help My Slice?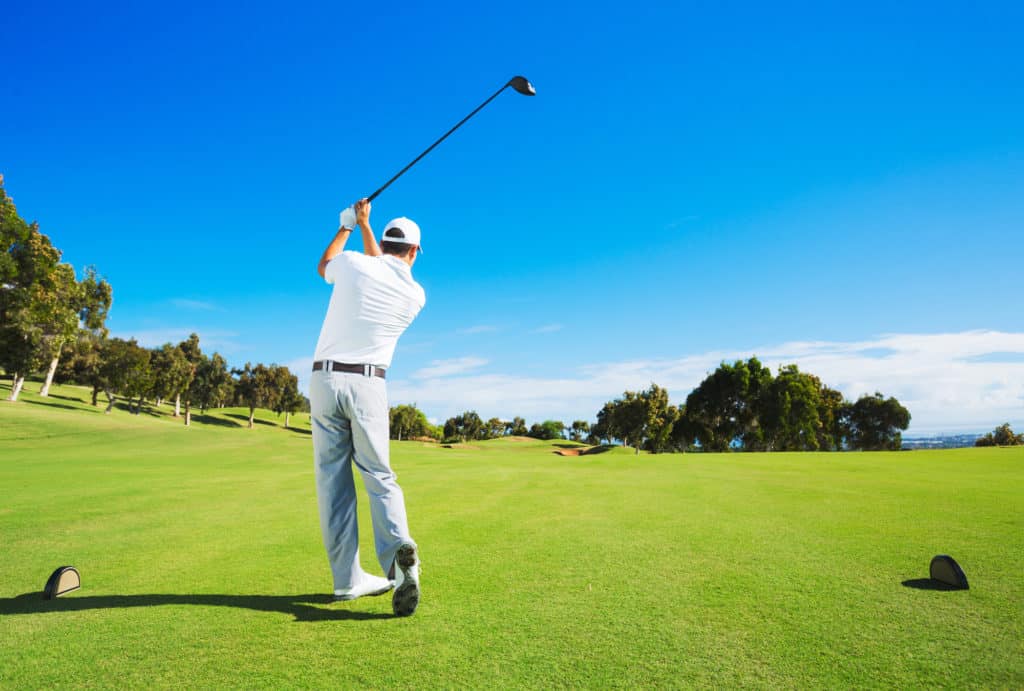 A higher driver loft can help a slice because it will help to encourage a bit more forgiveness and backspin on the driver.
These features of a higher lofted driver are going to help improve a slice and straighten out overall ball flight.
A slice is often caused by a bit too much side spin being applied to a golf ball.
When this happens, the ball flight will turn the golf shot, so it starts spinning to the right.
The lower the loft of your driver, the easier it is for golfers to hit the ball low with a penetrating ball flight, but you must also hit it near the center of the clubface.
When the center of the clubface is missed, expect that the slice is going to be quite severe with this lower lofted driver.
Golfers that tend to slice the ball all the time are going to do much better with an 11.5-degree driver or more.
The concern many players have is that they will lose distance with this higher lofted driver.
The good news here is that with the proper driver in place and the correct shaft and swing, you could actually gain distance, even with this higher loft.
The difference that one degree will make in distance is considerably less than the difference that you will find from hitting a golf ball with a driver that is properly fitted to your game.
With the adjustability of many golf drivers on the market, it's important to understand how you can adjust your golf driver to work for your needs.
Let's look at some of the ways that you can set your golf driver to work to reduce your slice the next time you are on the course.
Ways To Adjust Your Driver To Reduce Slice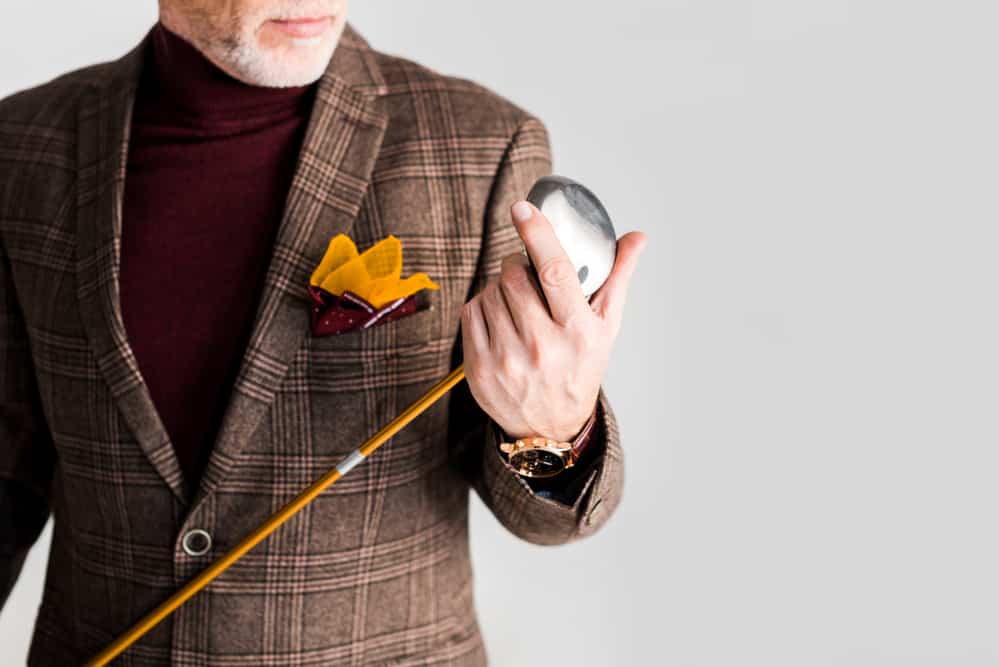 The best possible way to get rid of a slice in golf is to learn how to control it with your swing plane and the face of the club at impact.
However, this is easier said than done.
Many golfers will need a bit of help to reduce their driver slice.
The adjustable driver has some built-in properties that help to make this process easier.
However, in order to adjust the driver properly, you will need to understand the impacts of each of these adjustments.
Remember that many of the manufacturers have different fitting parameters and recommend settings for golfers that slice the ball.
You can look at the fitting chart that came with your driver to get more detailed information about the proper settings.
1. Increase Loft
A golf driver with a higher loft is typically going to be a better fit for a golfer that is looking to reduce a slice.
The majority of golf drivers sold today come with an adjustable loft, making it easier for players to make these adjustments and increase overall loft.
When purchasing a golf driver, you should consider the loft that you start with.
If you start with a 10.5-degree driver, you will likely be able to adjust it up into the 11- or even 12-degree range and down to the 9-degree range.
However, if you purchase the 9-degree driver, you may not be able to get the loft quite as high as you will need to reduce your slice.
If you are a golfer that slices the ball often, a 10.5-degree driver is a great option to consider because it will be right in the middle of the range and allow you to adjust it up or down depending on your slice or ball flight at the time.
The last thing you want to do is purchase a golf driver that is going to help you work on your slice but then be something that you can't even use in the future.
The key is to get a club that will last you for several years and works even when you start hitting the ball straight.
Hitting the ball straight because you fixed your swing issues is great.
That's why it's important to ensure that your golf driver can accommodate your swing even when you are not slicing it.
2. Change Weight
Many golf drivers also have an adjustable weight in addition to the adjustable loft.
These weights can be positioned around the clubhead to accommodate a bit more forgiveness at impact.
For golfers that struggle with the slice, moving the weights to the toe of the club will often help to get the club head to close up at impact.
Players don't need a closed clubface to hit the ball straight, but they do need it square.
Most of the time, when you slice a ball, the clubface is pretty far open when you get to the impact position.
Changing weight in the head of your driver tends to have a pretty significant impact on the golf ball.
This is why it is best to make subtle adjustments.
You could only change it by a few grams at first to see what this will do to the overall performance.
The changing of the weight is also sometimes not possible with the equipment that your golf driver came with.
Sometimes the driver will have weights included, but other times, you will be able to change weights, but you will need to order them separately.
Take a look at the specifications of the club and see how this plays into the type of ball flight that you are looking for.
3. Draw Bias
The draw bias golf club is one that is set to achieve a right-to-left golf shot.
Some golf clubs are purchased as being a bit more draw biased than others.
If you look at companies like TaylorMade or Callaway, they often release a driver in three different versions.
The first is a standard model, then a player's model that may actually have a slightly open clubface, and finally, the higher handicap model with a bit of extra draw bias.
This draw bias can sometimes even have a bit of offset in the club head, which can make all the difference when it comes to straightening out your golf shots.
In addition, most of the adjustable golf clubs on the market will have a recommended setting that will include a draw bias option.
This is something to consider before purchasing the driver and then again when you have purchased something that's adjustable.
4. Softer Tip Shaft
Although the shaft of your driver is likely not as easy to adjust as the clubhead or the loft, it can be changed out to become a better option.
The key for a golfer who is looking to reduce their slice is to find a golf shaft that has a softer tip shaft.
The softer tip shaft will help encourage more of a draw bias and allow the player to feel the club head turning over or squaring up at impact.
The ability to feel as though you are closing up or squaring the clubface is a great thing for players who are trying to reduce a slice.
If the tip of the shaft is stiff, like many golf professionals have in their clubs, it gives them a bit more control over their speed at impact.
Players who have really high swing speeds may struggle with a softer tip shaft, but it also can be helpful to encourage squaring up the clubface at impact.
Golfers should highly consider this golf shaft with a softer tip, but it does make sense to go for a golf fitting to make sure that you are getting something that is the proper fit for you.
Many premium golf shafts can cost just as much as the golf club head, and it will be a mistake to just put in a golf shaft without first testing it to see if it is a good fit for you.
If you ask the professionals in the game, they will tell you that the golf shaft is going to have more of an impact on overall performance than any other aspect of the golf club.
Is A Higher Loft Driver Easier To Hit?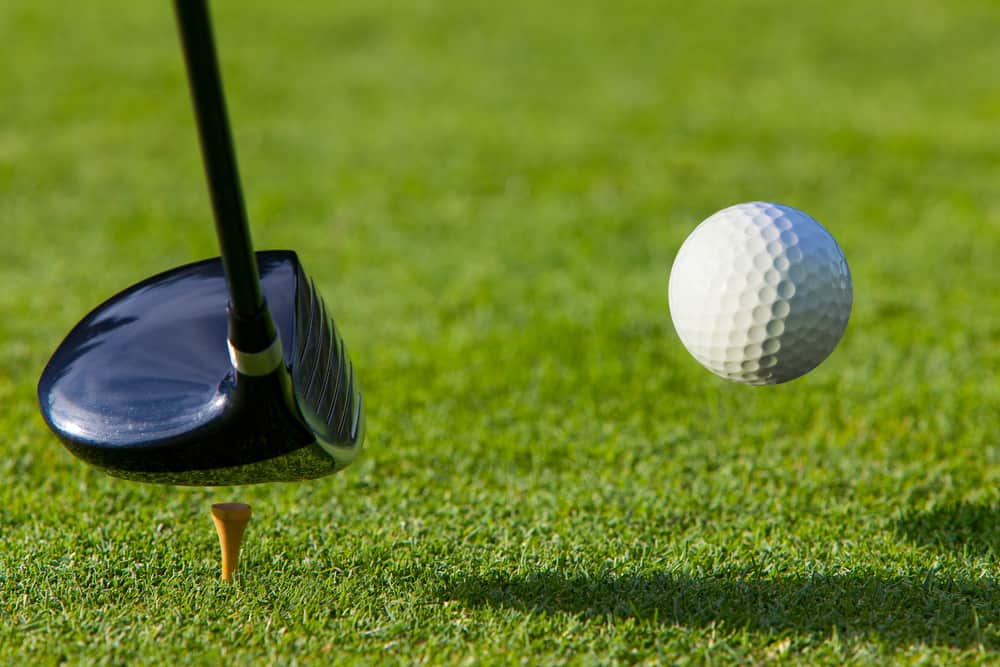 A higher loft driver does tend to be easier to hit.
Think about how much easier it is to hit your pitching wedge than your four iron.
Of course, there is a range of differences between these two clubs, but the most significant difference that you will see is the loft.
The pitching wedge has much more loft than the four iron, and that is what makes it so much easier to hit.
Golfers need to keep this concept in mind when they are choosing a driver for their game.
However, there is a fine line between enough loft to fix a slice and too much loft that causes a lack of distance.
If you start hitting the ball too high, it could cause you to lose a bit of distance, but this tends to be rare.
Golfers who slice the ball know that the slice costs them quite a bit of distance.
It is an unfortunate truth of slicing the golf ball that, if you can't keep it straight, you will likely be giving up twenty or thirty yards on your drive.
By straightening it out with a slightly higher lofted driver, the result will be a longer drive, even though the loft on the club is higher.
Women golfers are often sold 15-degree drivers, and although this may work for a slow swing speed beginner, it can eventually cause women players to lose distance.
For the slicer, there should be no reason to go above the 12.5-degree range on the driver as this is often where you see the distance start to become an issue.
What Loft Driver Should A Slicer Use?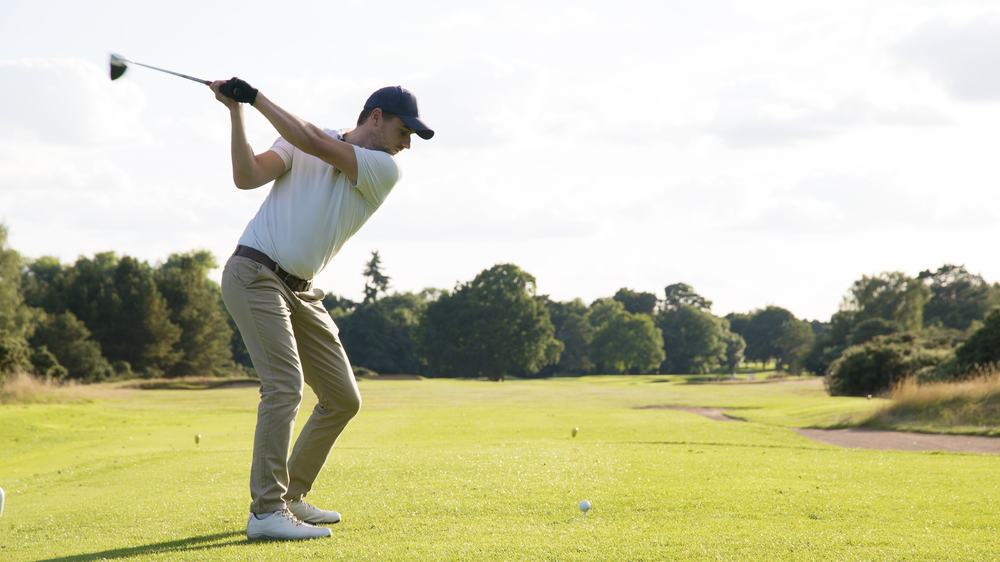 A slicer should use an 11.5-degree loft.
The loft that is best for your specific game may need to be adjusted based on many of the different swing factors that impact the way you play.
However, most golfers with a driver loft in the 10.5- to 12.5-degree range will have a much easier time and will typically not slice the ball quite as much.
The loft that is best for your game may need to be decided using a launch monitor.
These launch monitors are now made to be much more affordable and portable.
Average golfers can purchase a small launch monitor and keep it in their bag for when they need it.
This will help to make all the difference when testing the proper loft for your driver.
Simply set up the launch monitor and take a few swings at 10.5 degrees.
Then switch the club to 11.5 degrees and see how it has impacted your stats.
Look for things like spin rate, launch, total distance, and more.
Always take a few swings with each so that you can compare the averages and get a better idea as to which one is going to be the right fit for your game.
Does Increasing Loft On A Driver Open Or Close The Club Face?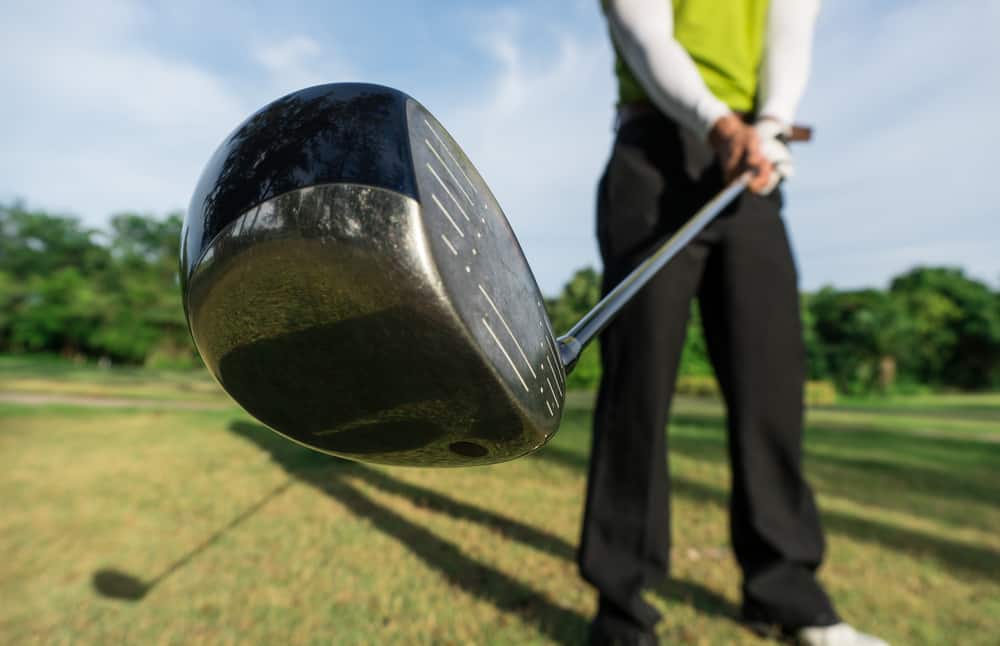 Increasing the loft on a driver will open the clubface.
This can be a bit of a problem for the slicer that is already struggling with the open clubface at impact.
When you take a look at the best golf drivers on the market, one of the things you will notice is that they often have weights that help to combat this open clubface.
If the clubface opens slightly because of the higher loft, you will simply install the weights in the clubhead in a way that will allow a golfer to close the clubface at impact.
Essentially you may have to make two adjustments to a golf driver to get it to be a perfect fit to fix your slice.
Is A Higher Loft Driver Better?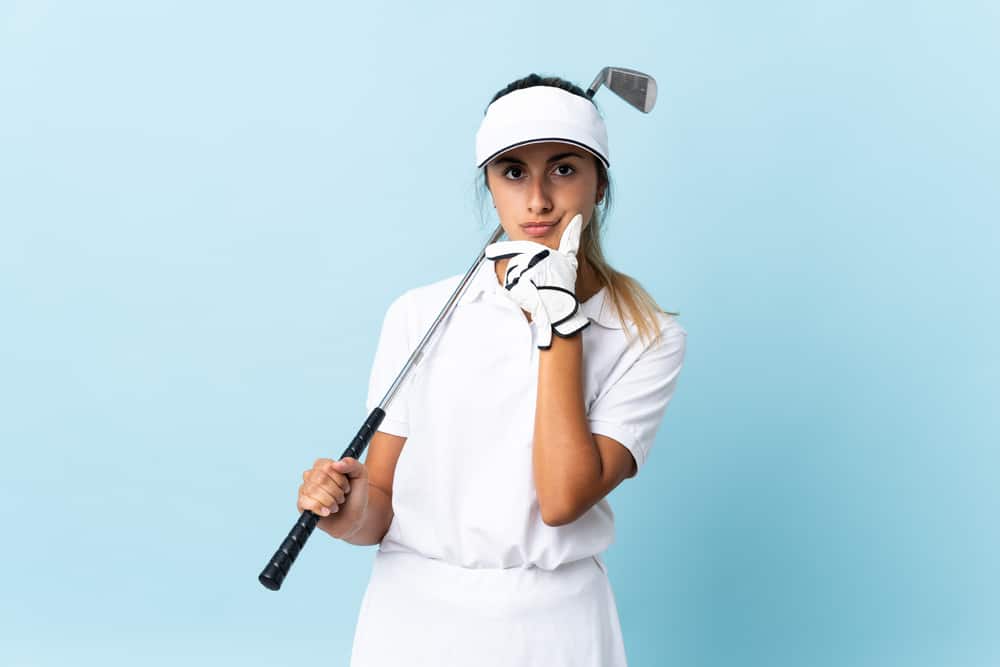 A higher loft driver is not always better, but for many golfers, it can help improve overall forgiveness.
If you look at the golf professionals on Tour, most of their drivers are in the 9- to 10-degree range.
If you looked at this stat many years ago, you might have seen golf drivers more in the 7- to 8-degree range.
What has been discovered about the best golf drivers is that higher loft can actually make it easier for a player to get the distance that they want.
Although it seems like those low line drive golf shots go a long way, they actually never reach their proper ball flight, and because of that, they may not go as far.
With a higher lofted driver that is also low spin, you can keep the drive up in the air for quite some time and then have it roll when it hits the ground.
Even if you like that lower, more penetrating ball flight, make sure that you are not purchasing a golf driver that has a loft that is too low.
Conclusion
Hopefully, you can now see how important it is for a golfer to pay attention to the loft on their driver and choose something that will work for their golf swing.
Overall, a lower lofted driver is not nearly as forgiving as a high lofted driver.
Keep this in mind if you plan to play a lot of golf and you know that the driver is a club you slice or struggle to keep straight.
It's hard to control ball flight sometimes, and we should all be using the help of our equipment when it is available.
If you have the technology, learn to use it to your advantage.