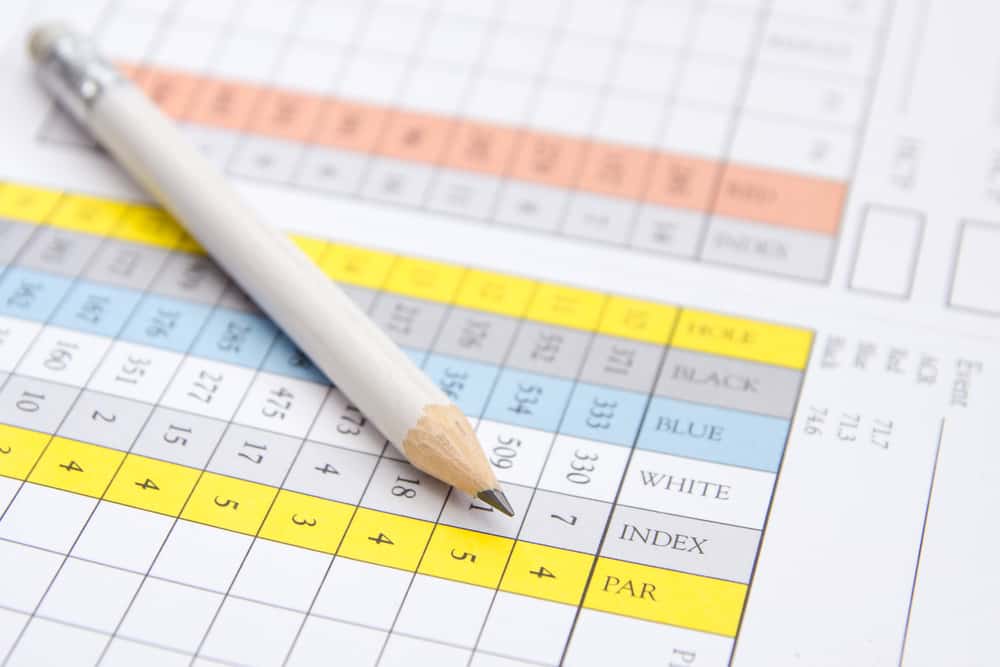 When watching golf on television, you will often see abbreviations used to describe someone's score.
There are obviously quite a few different scores or numbers that come up, and if you are watching your first round of professional golf, it may get confusing.
One of the symbols that often comes up next to a player's name is the letter E.
If you have been wondering what this letter E could stand for and how to be fully prepared to watch a round of golf, let's take a look at everything you would need to know.

What Does E Mean In A Golf Score?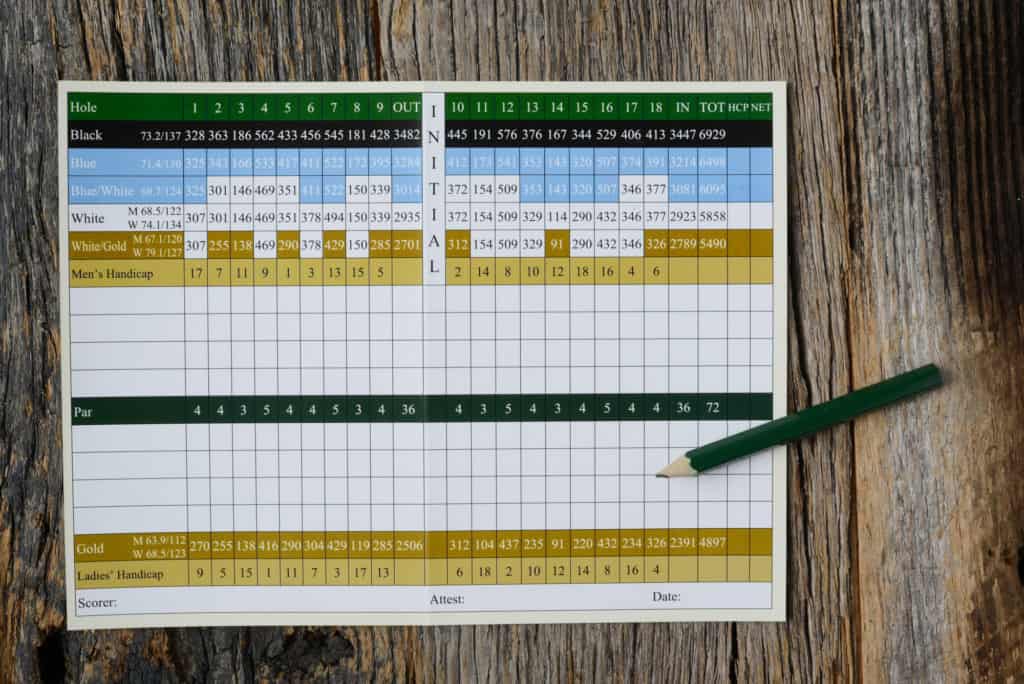 The letter E in a golf score will stand for even par.
This means that a golfer is not below or above the par line, and their score is even.
As a golfer makes his or her way around the golf course, they will try and get as far under par as possible.
If the golf course is really hard, then staying right at the par line is often good enough.
If a player has an E next to their name and they are finished playing, that means they have shot an even par round.
The par for a golf course is typically 72, so their round would have been a 72.
There are times that the score for a golfer will be in the high 60s, and this will show as an under par round.
In addition, golfers that score above 72 (or whatever the par is for that course) will have a plus sign next to their name indicating how far above par they are.
Golfers who show an E will be displaying the score for the entire tournament.
Essentially, even if it is three rounds in, the score could still show E as that is the cumulative score for all of the rounds played.
Now that you have a better idea of what the E means in a golf tournament, it's time to take a closer look into what you should know to be able to watch golf on TV.
Watching golf on TV is much more fun when you have a good idea of what to expect and what is going on.
Everything To Know To Watch Golf On TV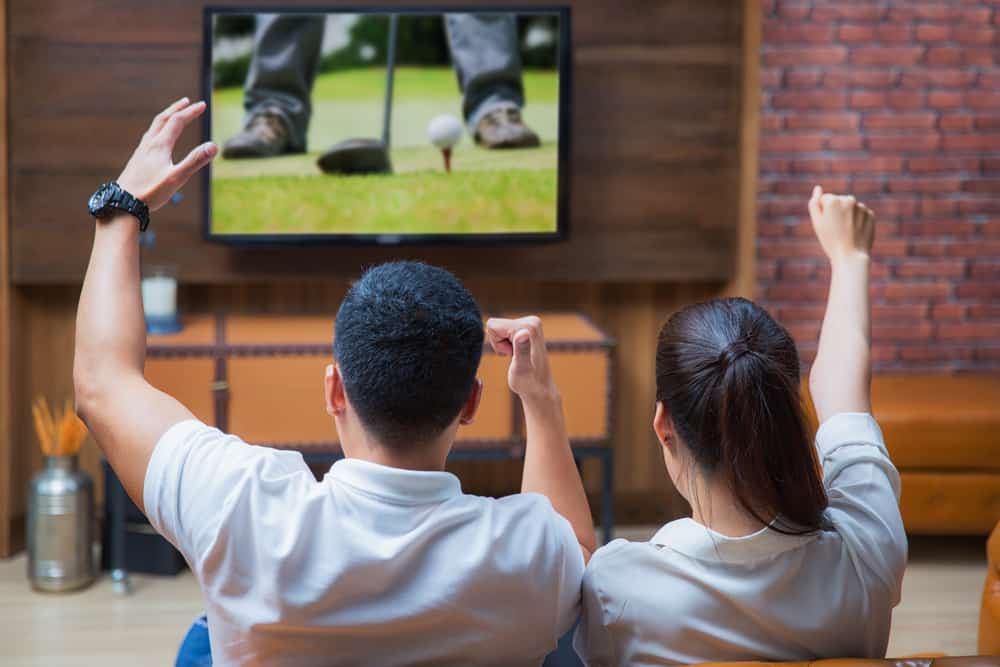 Here are a few of the things that any new golfer should know about watching golf on TV.
Most of the time, you will figure these things out rather quickly, but watching golf on TV is a really fun way to get better at the game and spend more time involved with the sport you love.
The next time you think you want to spend a Saturday afternoon watching golf, make sure you have this information down so that you can get the most out of it.
Golf can be incredibly enjoyable to watch, especially if there is a tournament like the Masters or US Open going on when competition is at its best.
1. Scoring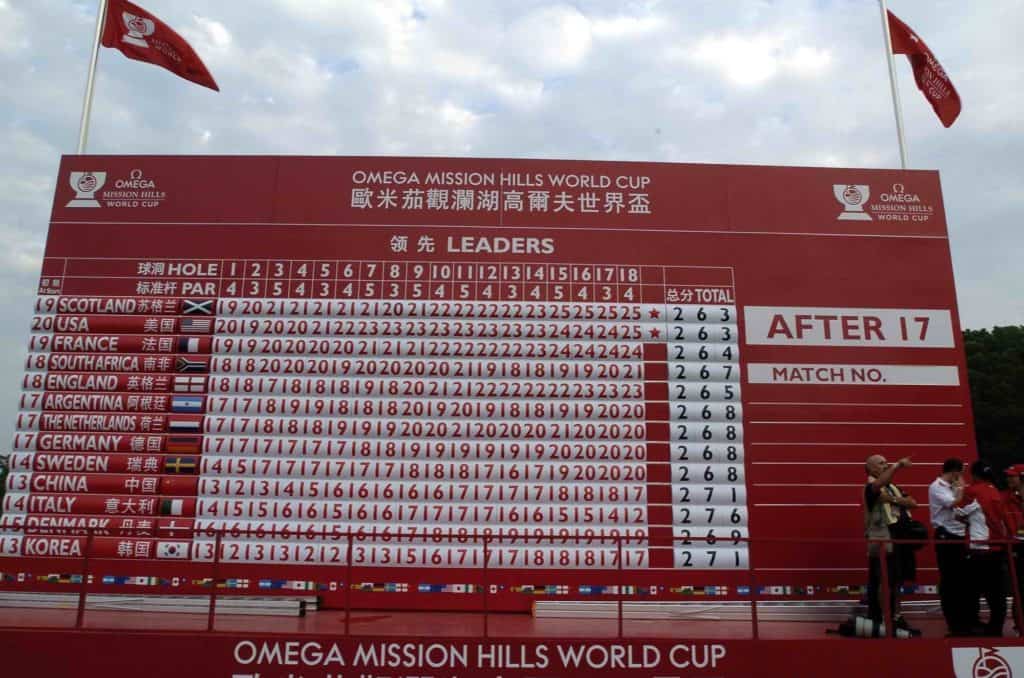 The golf scoring system is the same for 99 percent of the tournaments that are held each year.
There are a few tournaments that are match play where golfers will play head to head against another golfer, but this is rare.
Most of the tournaments are stroke play tournaments where players compete to shoot the lowest score with a total of four rounds being played.
The scoring is quite simple: if a person makes a birdie on a hole, that will display as -1.
Their score will sit at -1 as long as they continue to make pars.
If for some reason, after a person makes a birdie, they then make a bogey, the score will go to E.
Overall, the majority of golf professionals will be well under par after four days of playing golf.
For most average tournaments, you will see the scoring range from around 12 to 20 under par for the winner.
However, there are some golf courses, especially when looking at the British Open, where the final score may be even par or E.
The reason behind this is simply the difficulty of the golf course.
Golfers can move their scores up and down quite a few times throughout the course of a round, and that is what makes golf so much fun to watch.
Sometimes you will see the numbers go up and down so that the leaderboard changes after almost every hole.
In the end, the person who has played the course with more birdies and eagles than other golfers will likely come out as the winner.
Holding on to that under par lead from Thursday until Sunday is no easy task, but if a golfer is able to do it, they are highly rewarded.
2. Tee Times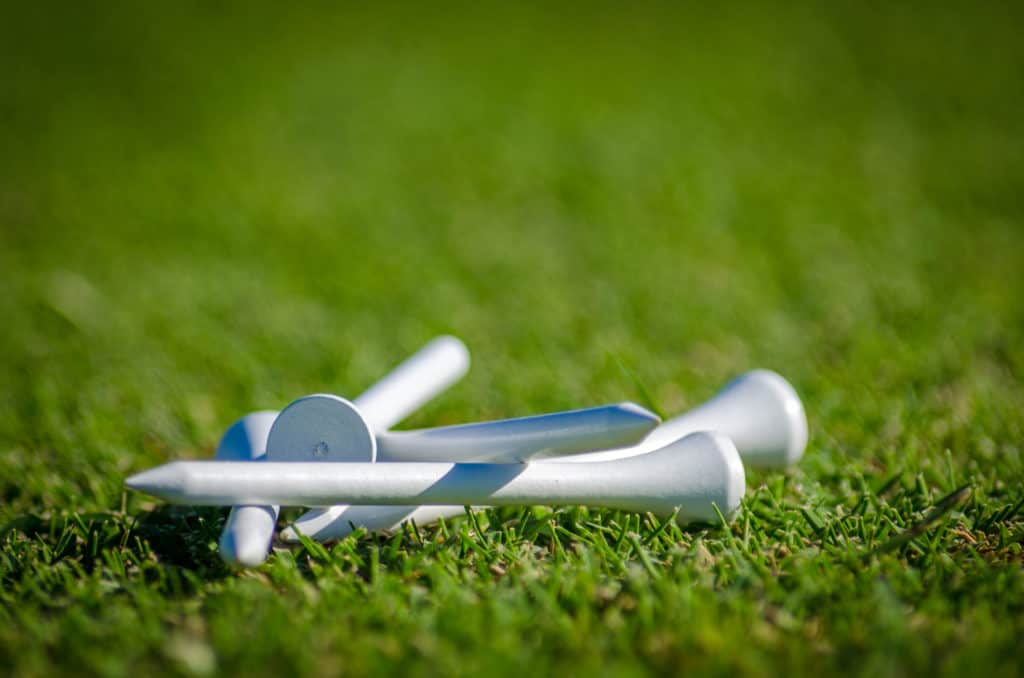 Professional golfers will have tee times that determine what time they play.
On the first few days of the tournament, Thursday and Friday, the tee times start early and continue through a good portion of the day.
In this part of the tournament, the tee times will be predetermined, and it will have nothing to do with scoring.
On Saturday and Sunday, the tee times change again, and this is where the leaders will tee off last.
If Scottie Scheffler wins the tournament, his group will be the final one out for the day.
This is done that way to create an exciting finish where, typically, the winner will come from the last few groups.
The tee times in a professional golf event are typically about 8 to 10 minutes apart.
This helps with the pace of play but also with viewing for the golfers who are at the course watching and those watching from home.
Remember that if you can't understand why two players who are not leaders in the clubhouse are playing with each other, chances are it is Friday, and this process has not begun for the week.
3. Pairings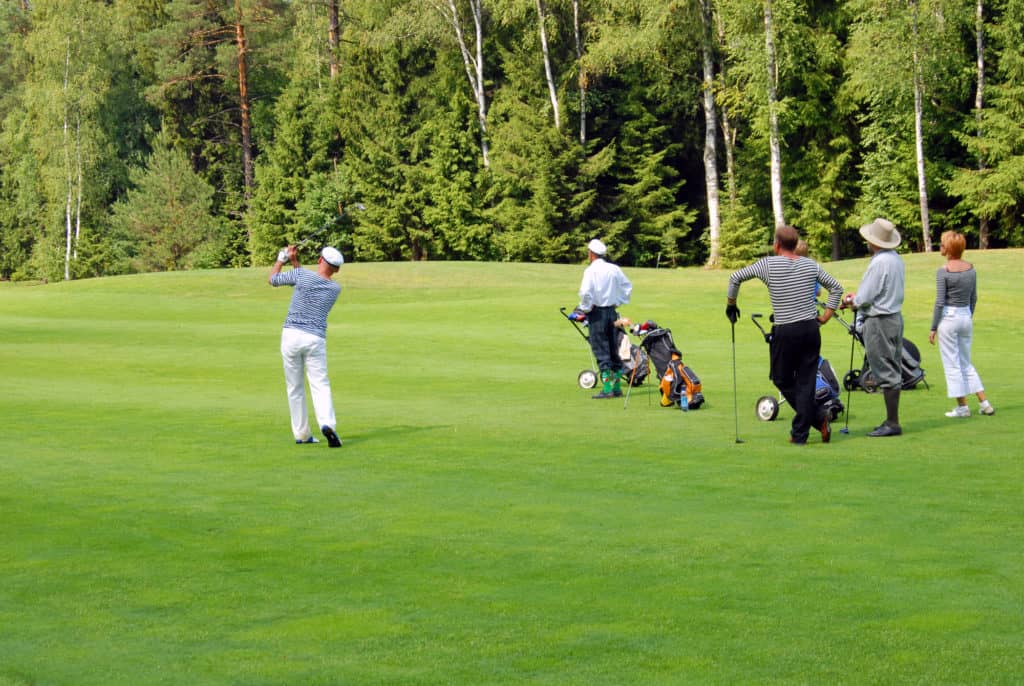 The pairings for a golf tournament are often chosen by the tournament selection committee.
This is done to try and create some hype and a pleasant overall viewing and playing experience.
There are times when big-name players will be paired with amateurs for the first day to try and encourage the amateur.
Other times, two players who are rivals will be paired together to try and make things more interesting for those who are watching the event.
There are quite a few ways in which the pairings can be chosen and done for the first two days of a golf tournament, but they will not be related to the score.
The pairing typically gives a player one time that they will play in the morning, and the next day, it is often a later tee time.
For instance, if Tiger Woods had a 9 am tee time on Thursday, he may have a 1 pm on Friday.
For the Saturday and Sunday rounds, the pairings are determined based on the scores that the players have shot.
If three players are at 11 under par, chances are they will be playing together the next day.
Most of the time, the groups on Saturday and Sunday will consist of only two golfers.
The Thursday and Friday rounds, however, are often three players.
This is done because more players need to get their round in on Thursday and Friday before the cut.
4. The Cut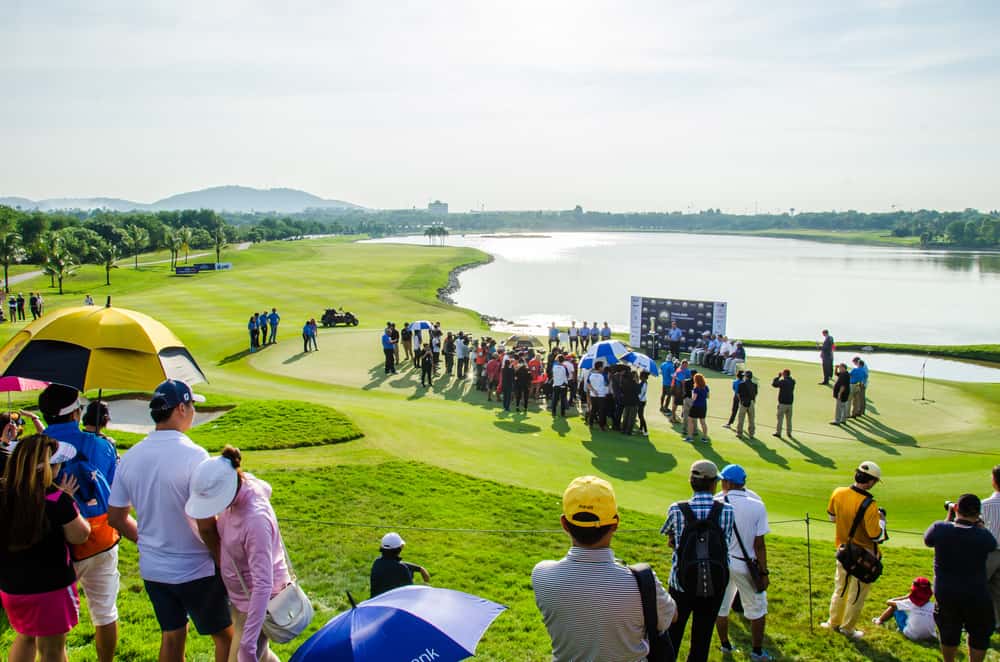 After two days of a golf tournament, there is a cut.
The cut determines who will get to play for the weekend.
A cut in a golf tournament can be extremely stressful for a golfer who has traveled to the event and now risks the chance of being cut because of the way they have played.
It is not easy to get into one of these PGA Tour events, and if you can't make it to the weekend, you won't be able to make money.
The cut will usually be the 65th player and any associated ties.
This means that you will have about 65 golfers playing for the weekend, but you could have a few more if those guys are tied.
Depending on the event that is being played, the cut line can change.
For instance, the cut line for the Masters, the most prestigious event of the year, is just 50 players.
If you think about it, it is incredibly difficult to make it into the top 50 players in the world just for a chance to compete for the weekend at the Masters.
Once the cut has been made, the players who were not good enough will be sent home, and they will not make any money.
This is one of the most difficult parts of this process and can be incredibly costly for the golfer who continues to make cuts.
If you have ever wondered why some golfers are there on Thursday but not on Sunday, chances are they didn't make it past the cut.
5. Pace Of Play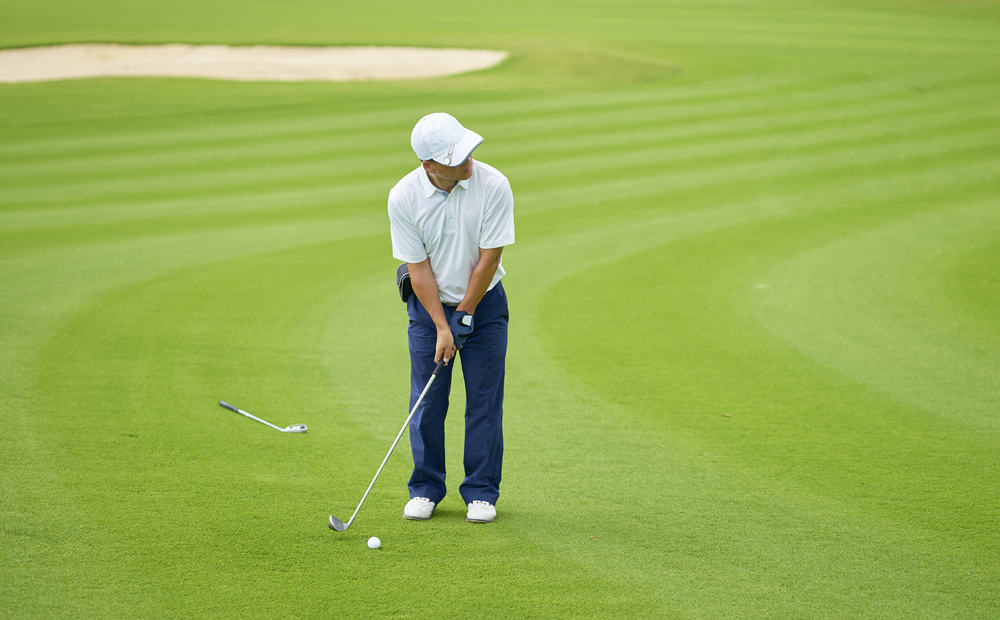 The pace of play is a very important determination for players.
With the pace of play issues that come up, professional golfers are forced to keep their pace moving.
This can sometimes be easier said than done.
Imagine how slow you may move if your putt could win you a million dollars.
Many professional golfers are very precise, and they will stand over a putt for a long time before taking it.
This is incredibly difficult for other players in the group who are trying to move along with their round.
These rounds of golf from professionals typically take 3 hours, 45 minutes to 4 hours.
The 4-hour round has become somewhat standard for golf professionals, and it allows them to move at a pace that works for them for checking yardages and calmly pulling off their shots.
For many amateur golfers, the pace of play of professional golf would be too slow.
It's important to remember that these guys are not playing in a foursome. It is very often just two players.
If you plan to watch an afternoon of golf, be prepared to sit there for many hours.
If you thought watching a football game took a long time, think again!
If a golf tournament is extended into a playoff, it will take even longer.
Technology for watching golf is changing, and one day soon, you will be able to follow any group you want and watch all of their shots.
For years, television producers and directors have been choosing which shots we get to see, but that may change sometime soon.
6. Abbreviations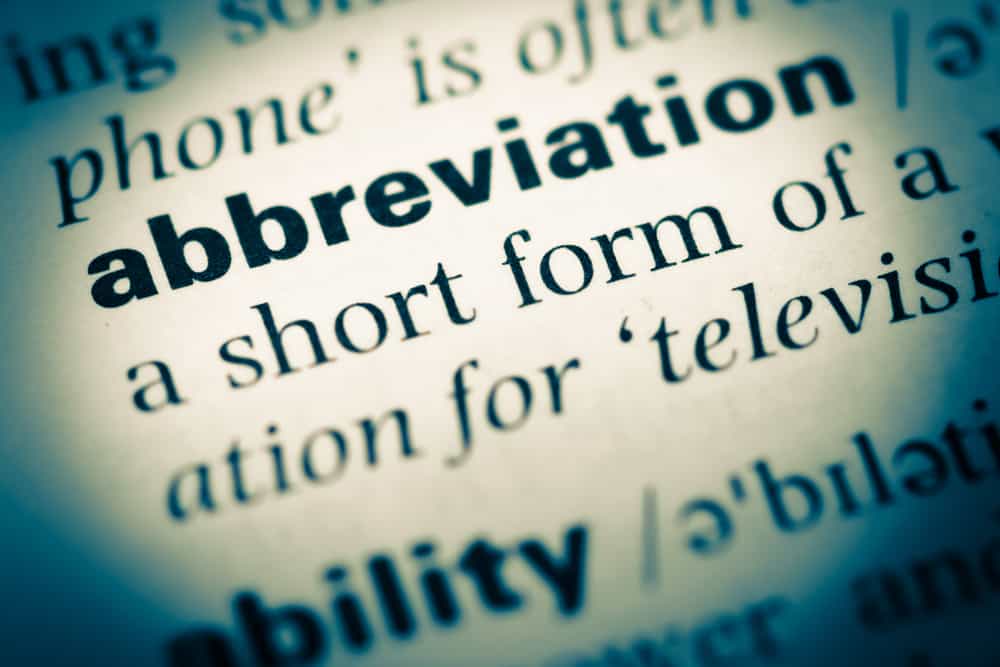 When looking at a leaderboard or a scoresheet for a golfer, there are a few abbreviations that you may see come up.
Knowing what these mean can help you understand where a golfer stands and whether or not they have a chance to win the tournament.
When you see the letter E, you will know that the player is at even par for the entire tournament.
You may also see the letter F next to a golfer's score.
The F simply means that they are finished with their round.
Sometimes seeing a golfer who is well under par can get a spectator excited.
However, if they are under par but going into the hardest hole of the golf course, the score still has plenty of time to change.
Golfers who are in the clubhouse with scores that are well below par will have the best advantage.
Another abbreviation you may see is DQ.
This means that a player has been disqualified.
This is rare in professional golf because the players have a very good understanding of the rules of golf and rarely need disqualification.
Another abbreviation that comes up is WD.
The WD means that a player has withdrawn from the golf event.
This is often because the player has an injury or some type of family emergency that comes up that they need to leave the tournament.
Sometimes a golfer is sick, and this will force them to withdraw from the tournament before it even begins.
This is typically when an alternate is allowed to get into the event.
When the alternate gets in, it is a great opportunity for them, but it must happen at the start of the event.
If a player withdraws before their round on Friday, it will affect the total number of players in the tournament.
7. Playoffs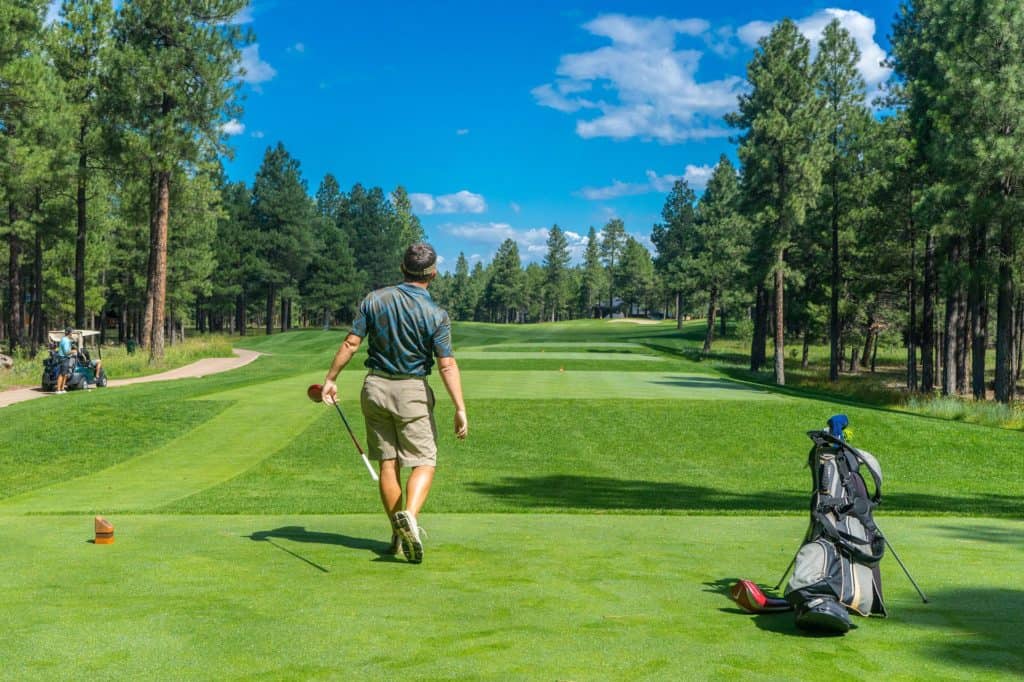 Sometimes if players are tied at the end of four days, there will be a playoff.
The playoff is different depending on the tournament that the golfers are competing in.
For instance, sometimes, if golfers are tied, there will be an additional round to play the next day.
This round is a full 18-hole round where the golfer who shoots the lower score will win the tournament.
There are other playoff situations where golfers will go back and play the 18th hole over and over again until one beats the other.
Some golf courses, because of logistics of the type of hole, will have golfers go to number 10 or 15 and then continue from there.
Essentially the holes for a playoff are determined before the tournament begins.
The chances of a playoff on a Sunday afternoon can be quite high at a highly competitive event with a stacked field.
It is a great thing to watch a playoff as it makes the final round of the tournament quite a bit more entertaining.
Playoffs can last for a few minutes, or they can go on for hours, and golfers need to learn how to compete in a playoff and how to keep themselves in the game.
Sometimes you will see safer as opposed to aggressive plays for a professional when trying to win a playoff.
Conclusion
Hopefully, you now have a better understanding of what the E means in a golf score and how you can use that to help you watch golf on television.
The game is rather simple to figure out when you are just a spectator.
After watching a few tournaments and reading our guide, you should have a good understanding of all that is going on.
Watching golf on TV can really help you with your own game.
There are plenty of tips and advice that you can learn from the golfers and some strategy and course management skills.
After your morning round of golf, don't hesitate to get in a little extra training by watching the best players in the world.