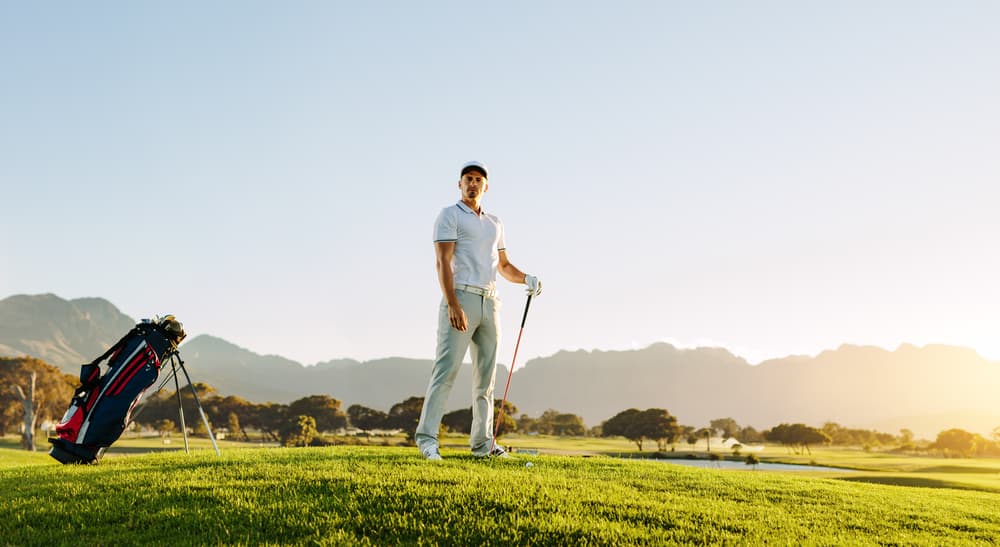 Just because you are not traveling with your entire group of golfing pals does not mean you have to skip the golf vacation.
There are lots of places that you can travel as a single and head out for a weekend or week full of golf.
Golf vacations usually include plenty of golf, practice, great meals, and some time with access to golf lessons and clinics as well.
There are some great destinations all over the world where you can play golf regardless of the number of people in your group.
Here are ten of the best golf vacations for singles.

Golf Vacations for Singles (Top 10 Destinations)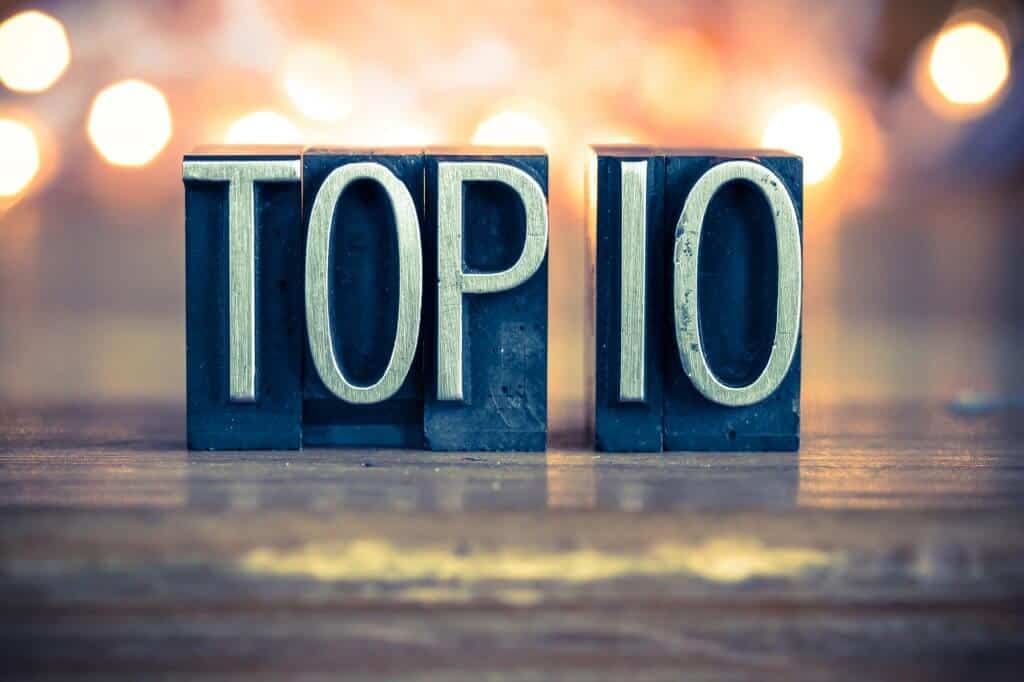 Here are ten destinations that are perfect places to play golf if you are a single.
Each one of these destinations will have more golf than you will know what to do with.
1. Myrtle Beach, South Carolina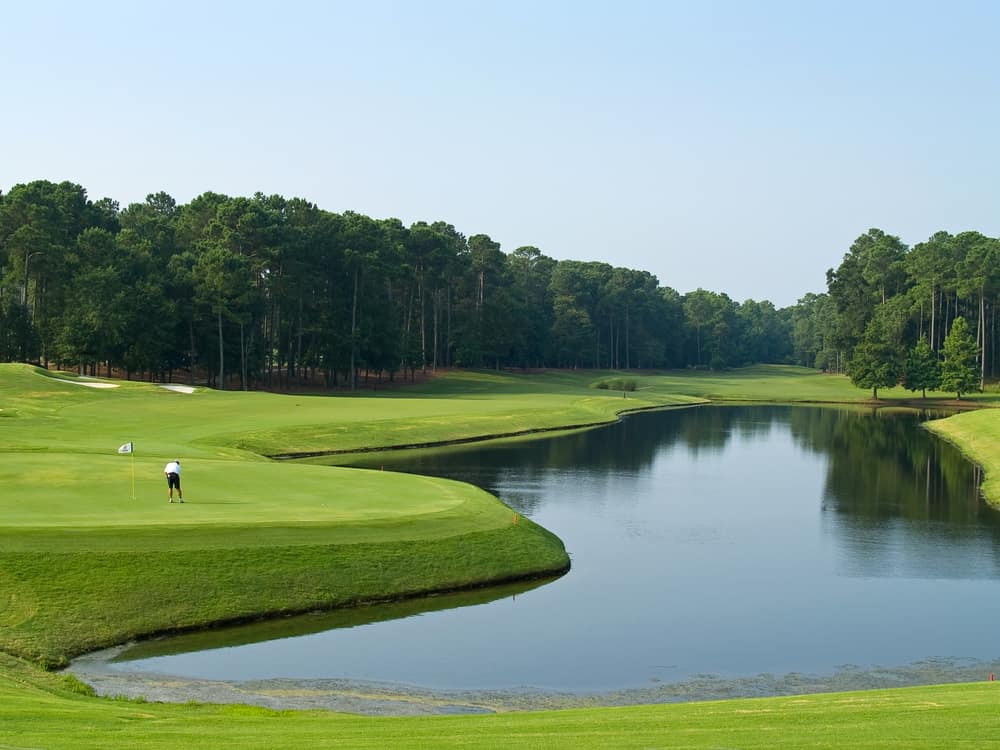 Myrtle Beach, South Carolina is one of the best golfing destinations regardless of the number of people traveling in your group.
Myrtle Beach is surrounded by so much to do that golfers truly can't get enough of it.
Another great thing about Myrtle Beach is that it is very affordable.
Since you are able to stay and play there for a fair price, you may get quite a bit more golf in during your time in Myrtle Beach.
In addition to being able to play golf, you can also head to the beach and enjoy the waterfront and nightlife that Myrtle Beach has to offer.
There are all types of golf courses in Myrtle Beach, ranging from difficult and expensive courses to cheaper golf courses for beginners.
Golfers of all levels enjoy playing in Myrtle Beach which makes it a friendly and enjoyable place to pick up a round.
Since Myrtle Beach is a very popular vacation destination for golfers, there are many couples and groups that travel there.
Chances are these groups are going to have an opening from time to time, and they will allow you to sneak in for a round.
Try to play some of the golf courses that are located near the ocean.
There are beautiful places that will make the time you spend in Myrtle Beach that much more enjoyable.
Take a look before you head down as to how hard it is to get out as a single golfer.
Most golf courses will enjoy having you round out one of their groups, and you should have no issues getting out to play.
Of course, it always makes sense to look for a deal when traveling to play golf, and you should be able to find quite a few in the Myrtle Beach area.
2. Scottsdale, Arizona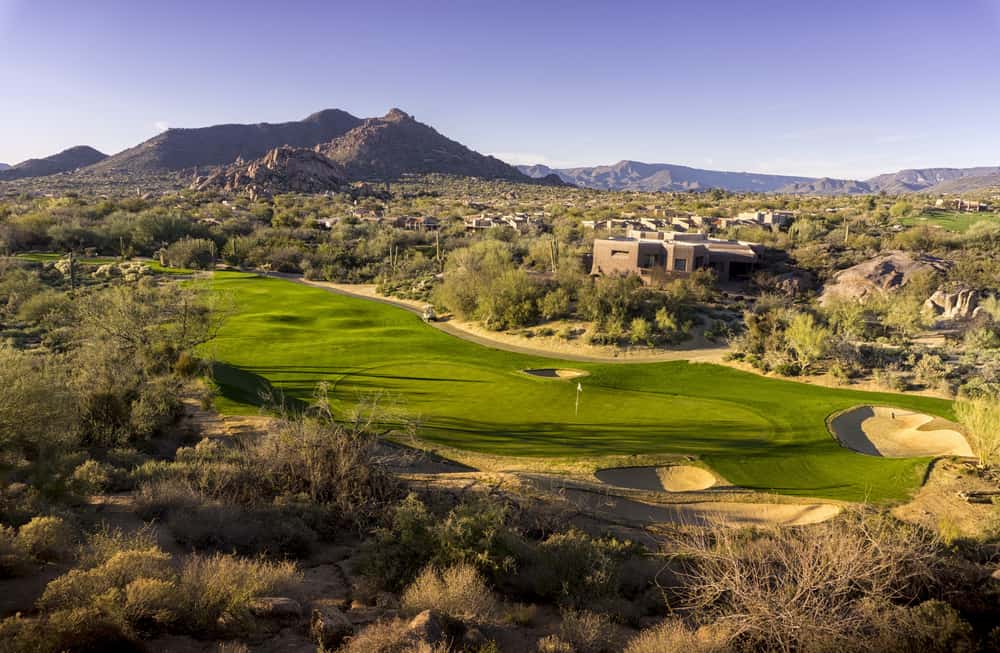 Scottsdale Arizona is not known so much for being a great value destination.
Scottsdale is beautiful and has an amazing mix of desert golf courses, but the prices here are going to be a little bit higher.
The great thing about Scottsdale is that your season is going to be quite long.
You can play golf in Scottsdale year-round, making it a bit easier to time the trip that you plan on taking.
Scottsdale is a higher-end town with some very premium golf courses.
If you are a player who cares about course conditions and golf course design, this is a place you will love.
One of the best parts of playing golf in Scottsdale is that it is very beautiful.
There is so much contrast between the bright green grass, the natural stone and rolling hills, and the southwest landscape.
Golf course designers have been able to create some very unique golf courses that have turned Scottsdale into a true golfing destination.
There are many high-end resorts in the Scottsdale area where you can find stay-and-play type golf packages.
These stay-and-play golf locations are probably going to come as a package, and they can help you save some money on greens fees.
The more you plan to play, the better it is to look for a package deal.
Sometimes you can end up getting a round almost for free.
3. Orlando, Florida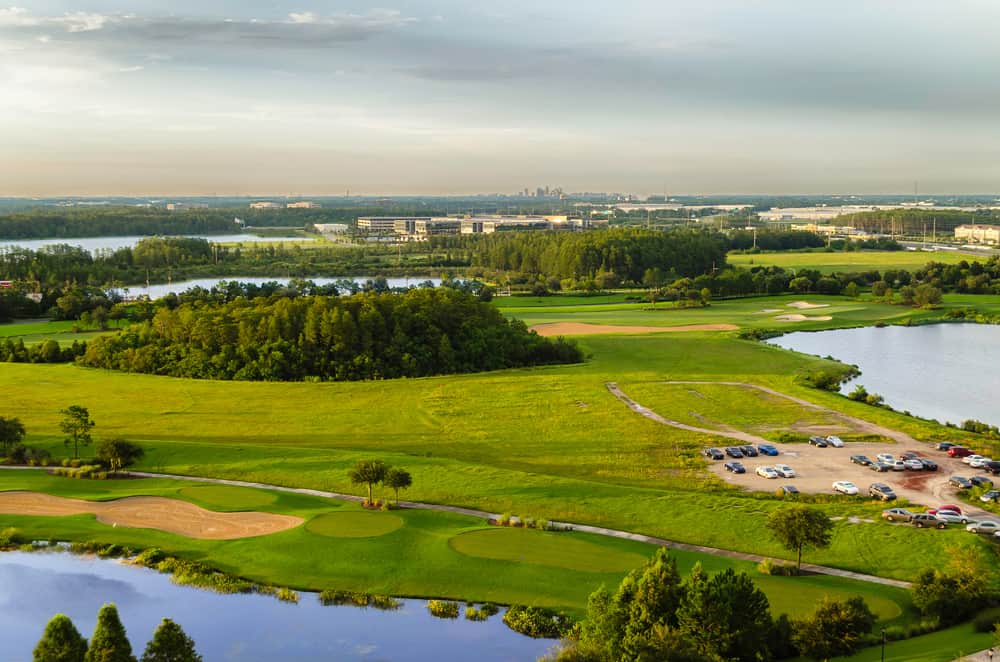 Orlando, Florida, is one of the most popular vacation destinations in the country.
However, aside from heading to Walt Disney World, Orlando is known for many other great things.
There are 24 golf courses in the Orlando area and plenty more in the surrounding area.
Golf courses in the Orlando area range from higher-end to cheap golf courses where you can get a quick nine holes in after riding some roller coasters.
Orlando's golf courses are very well known for being accommodating for traveling golfers.
Another great thing about playing golf in Orlando is that the weather is almost perfect all year round.
You can combine this trip with other things that you can do in the area.
With all the entertainment, nightlife, and tourist destinations in Orland, you will never be bored.
People of all ages visit the Orlando area, so if you are looking to meet new people and make friends, this is a great spot to do it.
The only real downside of Orlando when it comes to a Florida vacation destination is that you will have a long drive to the beach.
If you want to play golf in Florida and enjoy the beach, head further south and look in the Miami and Ft. Lauderdale areas.
These locations are a bit more built up, but there are a lot of golf courses that will be open to the public and offer a great experience for the single golfer.
4. Las Vegas, Nevada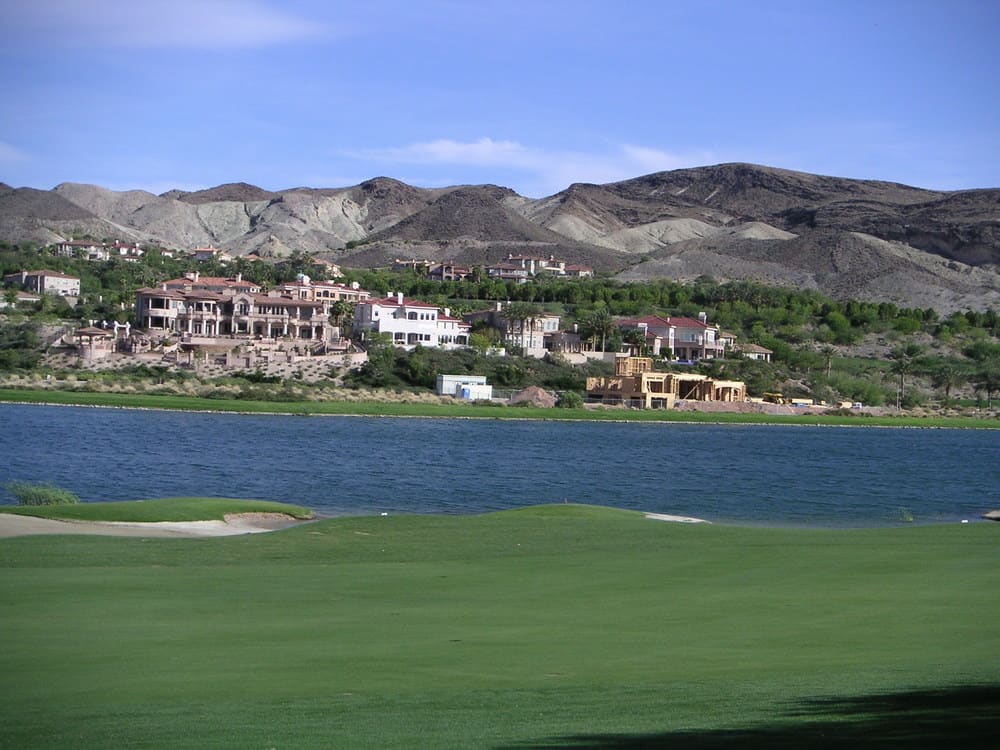 Las Vegas is a great spot for singles on a golf vacation.
The best thing about Las Vegas is that most of the activities you can participate in are not going to require you to be traveling with a group of people.
You will be able to enjoy your time at the casinos, seeing shows, going to great restaurants, or playing golf, even if you are on your own.
With all of the great things to do in Las Vegas, chances are you are never going to get bored while you are on this trip.
Keep in mind that Las Vegas is a great spot if you like to keep busy and enjoy the nightlife.
If you are looking for a calmer and more relaxing trip, this is not the one we would recommend.
Las Vegas has some very famous golf courses that are part of the resorts you will potentially stay in.
There are numerous stay-and-play packages that you can get when you are traveling to Las Vegas.
One thing that we recommend in this area is to take advantage of playing a variety of golf courses.
There are so many good ones out there, it doesn't make sense to limit yourself to just a few.
Even if you are staying at a course, try to travel off-campus a few times and see what else Las Vegas has to offer.
If you are traveling from the east, you will be amazed at how different golf can look and play.
The Las Vegas area has some great water courses and desert courses.
Chances are, you will find some things in Vegas that are unique and unlike anything that you have seen before.
With the number of people who pass through Vegas, you will have no trouble meeting some great golf partners.
5. Pinehurst, North Carolina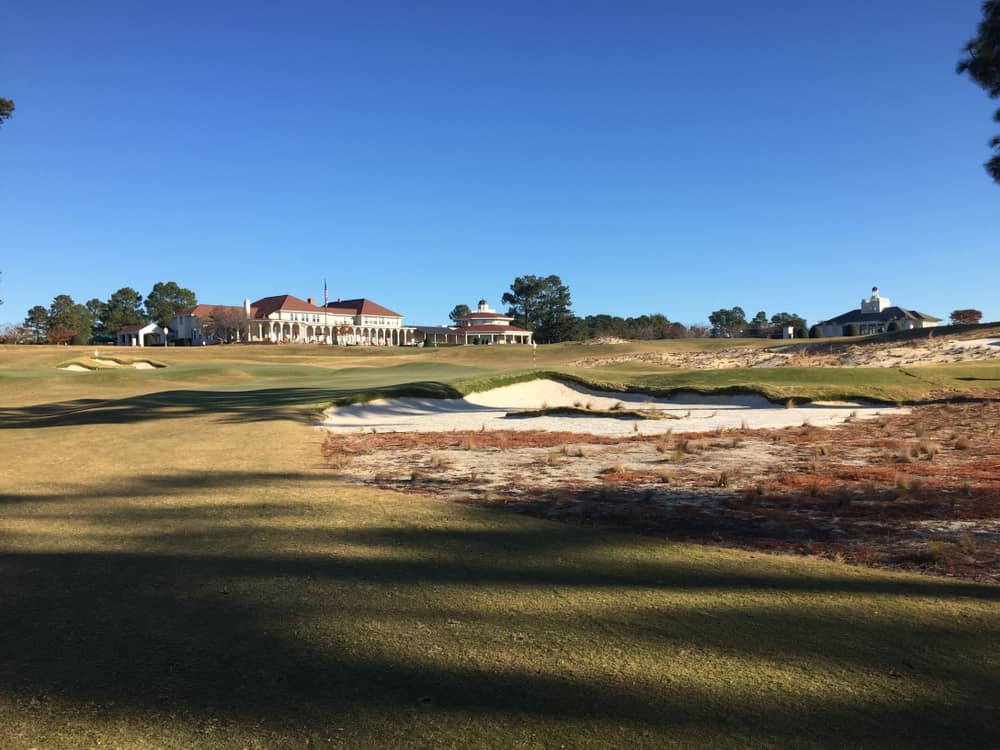 Pinehurst is a resort that was built specifically for golfers looking to get away and enjoy the game.
This is truly a golfing capital and a place all serious golfers should enjoy at some point.
Pinehurst Number Two is the most famous of the golf courses in the area, but there are eight other courses just within the resort.
As great as the Pinehurst courses are, you can travel around in the general area and find even more courses that are equally as impressive and affordable.
The best thing about traveling to Pinehurst is that they are well aware you are headed there to play golf.
The vacation packages are put together specifically for golfers, and your tee times are easy to book and arrange.
As a single, you should not have a hard time getting out to play.
Stay in some of the accommodations right in Pinehurst, and you may be able to walk over to your tee times.
The Pinehurst area is a bit more subdued and relaxed than a place like Las Vegas.
If you head to the Pinehurst area in the spring or fall, you are going to have some very comfortable golf weather.
The summer is also an excellent time to go, but it will include some warmer temperatures and likely larger crowds.
Be prepared for bugs when you play in the Pinehurst area.
Also, be prepared for some of the nicest golf conditions and most golf-hungry people you have ever met in your life.
If you have not yet planned a trip to Pinehurst, now is as good a time as any.
6. Scotland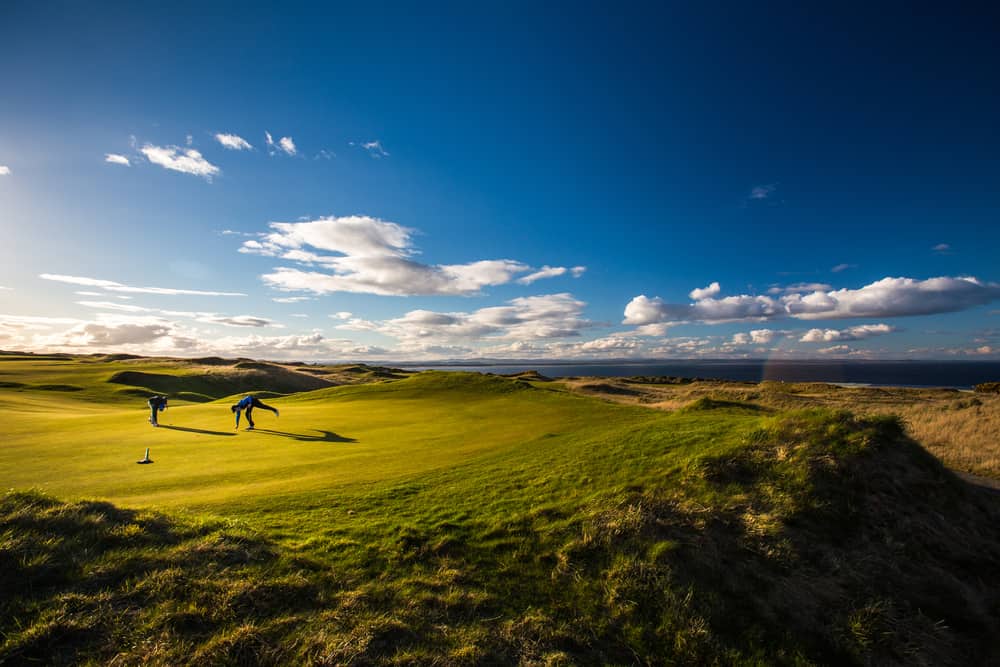 Scotland is the birthplace of golf.
If you are serious about the game and you want to play links-style courses that you have likely never seen before, then Scotland is the place to be.
The concept of going to Scotland for golf is not an original idea.
You can do a quick Google search to find out about a number of different companies that are offering trips in the Scotland area.
One of the best ways to go about this is to purchase a golf trip or tour.
You will end up being with a group that will go around and play all of the best golf courses that you have only read about in history books.
The tours will negotiate good rates at the courses and handle all of the tee time bookings so that you won't have to worry about that.
These trips are great for singles because everything will be handled for you, and you can simply enjoy your time.
It's important to remember that, if you are traveling to Scotland from the US to play the greats like Carnoustie, St. Andrews, Turnberry, and even Old Prestwick, you are going to spend quite a bit of money.
The trip will cost quite a bit just to get you there, and then the accommodations are a bit expensive, and the golf will add up as well.
Overall, this is more of a once-in-a-lifetime opportunity that all real lovers of the game are going to need to experience.
If you care even a little bit about how golf was created, why it started, and where it will lead us someday, this is the place you are going to want to be.
Traveling like this, even by yourself, is a tremendous way to meet new people.
7. Ireland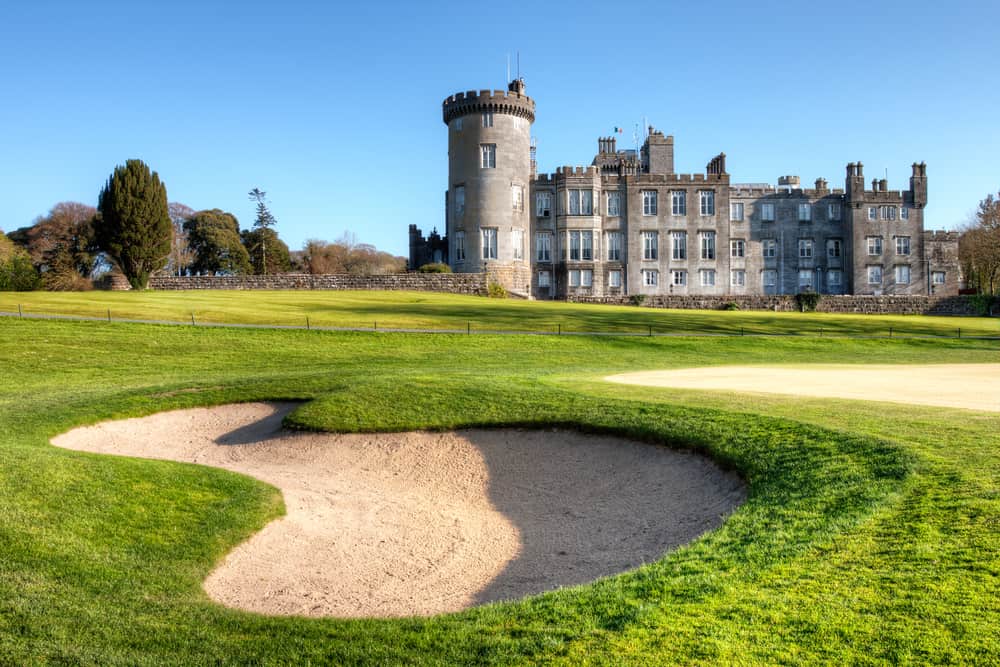 Sometimes if you can't quite afford the trip to Scotland, Ireland can be a better fit.
Although Ireland has plenty of its own golf history, it is not quite the same as traveling to Scotland.
If you are not from Ireland and don't have family there, it is recommended that you do a golf tour or golf vacation package.
Sometimes these large sticker prices on the golf destination packages can seem a little scary.
However, if you break down the individual prices and consider what you pay per round and what you pay for your lodging, they are actually quite fair.
Finding a golf trip where you can stay in one place and have transportation for all of your rounds of golf is very smart.
Ireland depends very much on the tourism that it receives.
The economy is happy to have tourists, and they will not care if you are traveling as a single golfer.
There will be plenty of areas to place you out on the golf course with other players and enjoy your rounds meeting new people from all over the world.
Make sure that you spend a bit of time at the local pubs after a few rounds of golf.
This is the only way you will get a true feel for what Ireland has to offer.
8. Pebble Beach, California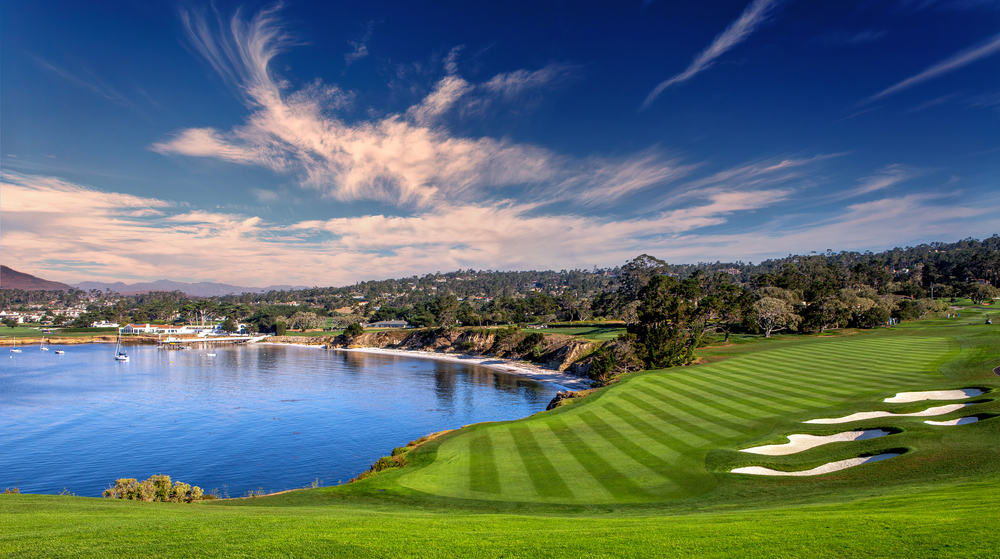 If you are not worried about your budget for your next golf vacation destination, then California is the perfect place to go.
You are going to have a hard time finding a more beautiful destination to enjoy a few days of golf.
The downside of course is that you will pay heavily for that beauty.
The most famous golf destination to go and play in California is Pebble Beach.
The Pebble Beach golf course is on the bucket list of most serious golfers.
The rounds of golf at this course are astronomically expensive, so with a caddy, you should budget for $800 to $1,000 for the round.
Clearly, this is not a place that you will go and book seven rounds of golf, but you can play a round there and see some of the other great area golf courses.
California is a very popular golf destination, and there are golf courses available for play in all different price ranges.
You won't need to worry about finding an opening on a course, and as a single, you will be welcomed to fill some spots in the tee sheet.
California is also a great area to enjoy the beach and lots of wonderful food and entertainment.
With a relatively mild climate, you should have no issues finding a time during the year that you can book a golf trip.
It's hard to complain about a 70-degree day on a golf course in California.
9. New Orleans, Louisiana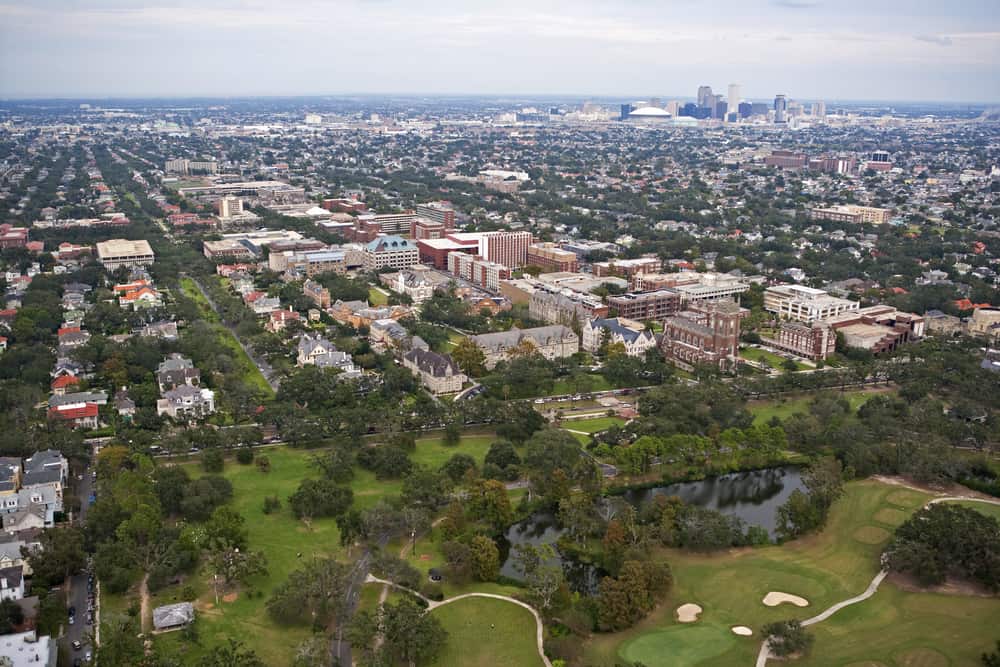 For some reason, when people consider golf course destinations, New Orleans doesn't always make the list.
If you ask us, when you choose a golf destination, it is just as important to find something to do off the golf course as it is to find something to do on the golf course.
If you are playing golf all day, chances are you will want to explore the town and see what the local area has to offer at night.
When it comes to history, food, nightlife, and a lot of fun, New Orleans is the place to be.
The golf courses in New Orleans are tremendous and offer quite a bit of history.
One popular destination is the TPC of Louisiana.
This is a well-known place, and you can quickly look for tee times and availability on their website.
Checking out tee sheets like this before booking your trip will give you an idea of the availability for single golfers.
Some courses do have rules about booking for foursomes only, and that can become a problem.
However, with most of the golfing destinations on our list, the areas are well known for accommodating travelers of any group size.
10. Bandon Dunes, Oregon
Last but certainly not least is Bandon Dunes.
If this place is not already on your bucket list, it should go on it right now.
Bandon Dunes has some of the most beautiful golf views that you will ever encounter.
The courses are challenging, and they are going to test your game.
In fact, if you are a newer golfer or are just starting to get out of the high handicap range, this golf trip may be one you want to save for a little bit.
The Bandon Dunes golf courses are impressive, and they are pretty well run.
Unlike some areas in Myrtle Beach where the golf course almost seems like a factory, this won't be the case at Bandon Dunes.
Since this is not entirely run the same way as other golf destinations, you may have difficulty finding deals on packages.
You will have to pay a bit extra for this course, but you won't regret any of the money you spend.
Golfers who are going to spend some time at Bandon Dunes should contact the resort directly.
They will work with you to put together the perfect golf trip and have it done all within your budget.
Even if it means you go away and play two or three rounds instead of five or six, Bandon is worth sacrificing for.
Since you have to work with the resort a bit to book your packages and get your vacation set up, it won't be an issue that you are traveling alone.
Simply explain your preferences, and they will do the best they can to work with your individual needs.
Conclusion
Hopefully, these ten great destinations have given you some more inspiration to travel as a single golfer.
Don't think that golf trips are just for foursomes.
You can have lots of fun, meet new people, and explore the golf world all on your own.
Take advantage of the deals that are out there today.