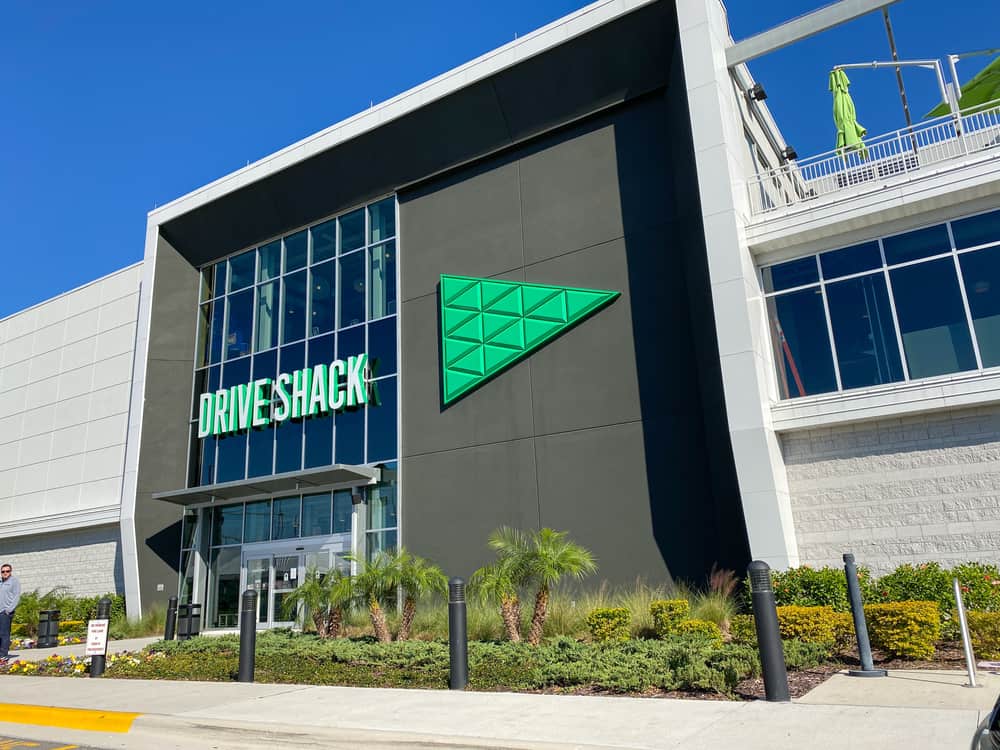 Golfers enjoy a great sandwich and a drink after a round of golf.
The idea of the 19th hole has grown quite a bit over time.
Some golfers will prefer more upscale dining options, while others are going to keep things more basic.
However, there is no question that there is a theme or a feeling associated with a golf restaurant and bar.
If you are thinking you may enjoy a place to eat that has a golf theme or caters to those who love golf, we have come up with 15 choices for you.
Some of these choices are chains that exist all over the country, and others are going to be independently owned restaurants in popular golf destinations.
Regardless of the type of the place or the name, there is no doubt that these 15 are going to appeal to the golfers out there.

Golf Restaurant Names (Top 15)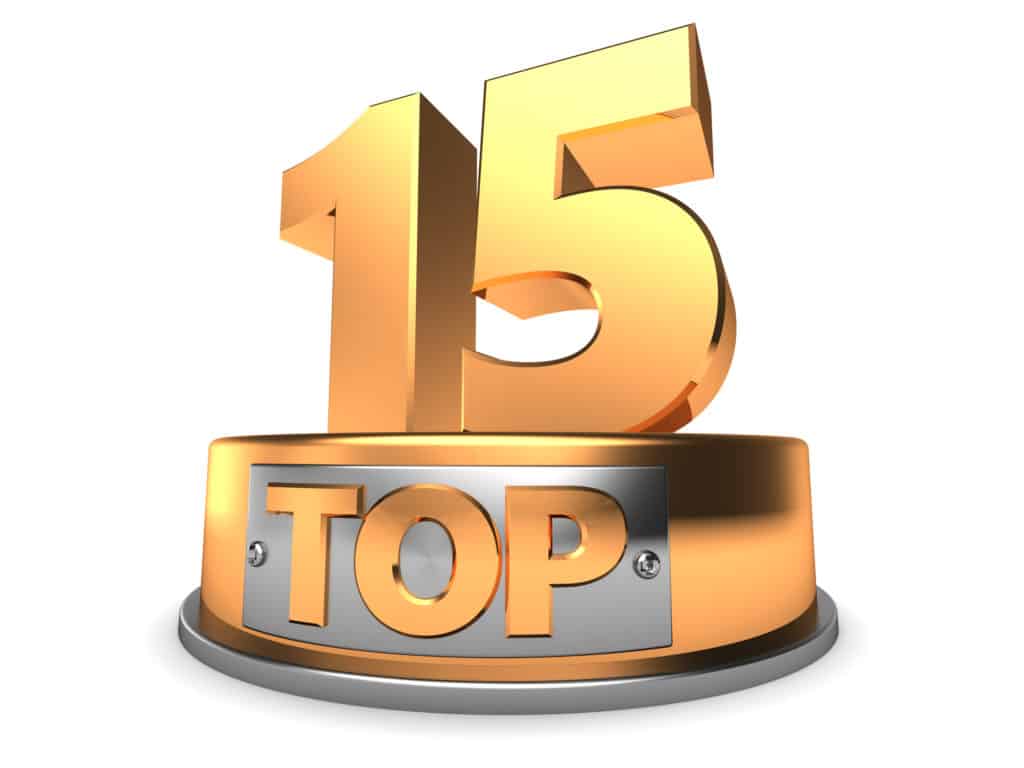 1. Bogeys Sports Bar
Located in Savannah, Georgia is Bogeys Sports Bar and mini-golf.
It's hard to complain about a golf bar that also allows you to get in a round of mini-golf.
Even the best golfers on the planet will admit to the fact that miniature golf is fun.
At Bogeys, you can sit indoors or out and enjoy a basic lunch and a drink and then follow that up with a round of mini-golf.
This is a restaurant that you are going to be able to bring the entire family to.
There is plenty for kids to do, and you will enjoy the fact that the overall pricing of the food and drink at Bogeys is quite reasonable.
While you are in the area, you are not all that far from Tybee Island.
This is another excellent spot to check out and follow up your lunch with a walk on the beach.
Overall, Bogeys Sports Bar is a great family-friendly destination and one worth considering if you love golf.
2. Top Golf
Top Golf has been an incredible addition to the world of golf.
At Top Golf, you can practice and play with friends and eat or drink all at the same time.
If you are someone who has enjoyed bowling, you will find Top Golf to be even more fun.
These Top Golf locations are popping up all over the country.
With how much fun Top Golf is, this is no surprise.
Of course, these places are also a bit expensive, and this is an event you will want to prepare for before you go.
Make sure you bring your clubs and your A-game.
You can compete against friends or just practice your own golf thing.
One thing for certain is that practicing golf at a driving range has never been quite this exciting, and Top Golf has changed the way we all think about the game.
If you don't have a Top Golf in your area, chances are you are going to get one at some point.
These locations are starting to pop up all over the country.
3. Sam Snead's
Sam Snead's is a golf restaurant and tavern that has several locations around the country.
You will see some of these in airports and some of the more populated areas in Florida.
Sam Snead's is, without a doubt, a golf-themed restaurant.
There are classic pictures of golfers all over the walls of the clubhouse, and you will never feel as though the golf theme is forgotten.
The menu typically has some golf-themed items as well.
The overall feel inside a Sam Snead's will be that of a private country club grill room.
You can order a burger or a sandwich, but you can expect that they will be well prepared and well presented.
Overall, the more Sam Snead's locations that you go into, the more you realize that this is a trusted place for those who love the game of golf.
If nothing else, you will certainly learn a bit of the history of the game when you frequent Sam Snead's Tavern.
4. Ryder Cup Bar
If you've watched the latest PGA Championship, chances are you caught a glimpse of the Ryder Cup Bar and Grill.
The Ryder Cup Bar is located at the one and only Kiawah Island Golf Resort.
Kiawah is known for its beautiful setting and impeccable golf course conditions.
This is a resort-style golf course, so you can head there on a vacation and have access to all that Kiawah has to offer.
The Ryder Cup Bar is a perfect spot to stop after a round of golf and have a sandwich or to return later for a delicious dinner.
With views of the golf course and a beautiful dining room, there is no question the Ryder Cup Bar and Grill is a great golf restaurant.
Of course, with a name like Ryder Cup, you will know for sure that this is a golf-themed place.
Be prepared to be surrounded by others who love the game as much as you do.
5. Drive Shack
If the Top Golf Restaurant is one of your favorites, then you will also love Drive Shack.
At Drive Shack, you will have a very similar experience that you would have at Top Golf.
This is a chain that is a little newer, and some will say it is not quite as fancy as Top Golf.
Overall, there is no question that golfers are enjoying all that Drive Shack has to offer.
You will have your own individual hitting bay and a full menu of food and drink choices that can come to you while you practice or compete against friends.
One of the great things about Drive Shack is that they are still expanding and bringing more locations to America.
Currently, there are spots in Orlando, Richmond, Raleigh, and West Palm Beach.
If practicing golf continues to be as popular as it is today, you will likely see more of these golf entertainment type restaurants and venues start to show up.
Without a doubt, this is an excellent way for a family to spend some time working on their golf game while also having fun.
6. Murray Bros. Caddyshack
Murray Bros. Caddyshack is a very small chain restaurant with only two locations.
This restaurant plays on the themes presented in the movie, Caddyshack.
If you are new to the game of golf, this is a movie that you are going to want to find and watch this weekend.
The first Murray Bros. Caddyshack opened in 2001 in St. Augustine, Florida, and the second location is located in their home state of Illinois.
The restaurant is near the World Golf Hall of Fame which brings many golfers to the area each year.
The restaurant is all about great food and a home-type feel.
You will feel as though you are spending time at a friend's house when you are at Murray Bros. Caddyshack.
Considering this family is the one with the idea behind the Caddyshack movie, we have to give them some credit for extending the concept to a restaurant.
Even if you aren't a golfer, but you liked the movie, this is a restaurant that is worth checking out.
Many of the guests say that, in addition to great food, the service is also friendly and fast.
7. Loft18
Loft 18 has two locations, one in Louisiana and one in Texas.
This is a sports bar and golf simulation facility.
Years ago, a golf simulator was too much money to have in a bar or restaurant.
However, the golf simulator technology has changed, and even some homeowners are putting simulators in their own basements.
With this change in technology, we have seen that it is easier for golfers to access the ability to play golf with friends when the weather outside is less than ideal.
Whether it is 30 degrees or 100 degrees, and you don't want to go out on the course, you can enjoy food, drink, and golf at Loft 18.
With the success of these first two locations, we would not be surprised to see more Loft 18 locations starting to open up around the country.
Keep in mind that you will need to bring your own clubs, and golf simulators can sometimes be a bit inaccurate.
However, for the most part, this is a fun way to spend a day off.
8. Beyond Golf Bar And Kitchen
Beyond Golf Bar and Kitchen is a unique spot in Nebraska where you can enjoy some great food, a really impressive bar, and even a golf simulator if you would like.
One of the great things about Beyond Golf is that they are known for their impressive food and drink.
This is not one of those golf restaurants where you can expect nothing more than a bag of chips and a hot dog.
The food is well prepared, and it is served impressively.
Whether you are a golfer or not, you are going to feel comfortable and welcome at Beyond Golf.
When you plan to play golf at Beyond Golf, it makes sense to book the tee time before you start heading there.
Since this place is so popular, it starts to book up rather quickly.
When you head out for a round of golf and can't get in, it is quite disappointing.
9. The Back Nine
Believe it or not, The Back Nine is a very popular name for a golf restaurant.
There are actually locations across the entire country that are called The Back Nine.
Maybe it is our desire to finish the round or the idea that at the end of the back nine, the food and drink should be ready and waiting.
Regardless, The Back Nine is a popular golf restaurant name.
One of the best locations to check out is a place that is about golf simulators and great food.
This location is in Lakeland, Florida.
This is a small family-operated business that is open for league play and for you to just stop in and enjoy a round of golf.
If you don't live in Florida, you may think the weather is always perfect.
This is really not the case, but there are plenty of opportunities to enjoy an indoor round and some great food.
Whether it's a rainy afternoon or you simply need a break from the sun, check out The Back Nine in Lakeland, Florida.
10. Greenies Restaurant And Bar
A greenie is a very common golf betting term.
In addition, anything to do with the putting green, greenside, or around the green is typically known to attract the golfer.
There is no question that Greenies Sports Bar and Grill in Ohio is going to be an excellent spot for golfers who want a place for a good sandwich and drink after a round of golf.
This restaurant is a true sports bar type of facility.
If you like to watch a football or a baseball game while you eat, you will enjoy the ability to do that at this bar.
People who live in Ohio take their golf quite seriously.
There are plenty of wonderful golf courses, and the Ohio golf scene is quite active when it comes to tournaments and events.
Greenies has great customer service, and they are known for some of the best food in the area.
If you want to continue your time with your golfing friends at a local restaurant, Greenies is an excellent spot to try.
11. The Masters Restaurant
Who says that the Masters can only be in Augusta, Georgia?
Those who live in Michigan can have their chance to feel as though they are eating at Augusta National by visiting the Masters Restaurant.
The restaurant is built to look just like the clubhouse at Augusta National Golf Club.
If you are a big fan of the Masters, you will feel right at home at The Masters Restaurant.
The menu is quite full and has a complete selection of higher-end menu items like steak and seafood.
In the area, this is a popular place to visit not just for golfers but for those who like a great meal.
The Masters Restaurants serves both lunch and dinner.
If you want a real experience with the best menu, the dinner is what we would recommend.
12. Mulligans Golf Bar
Mulligans Golf Bar is located in Canada near downtown Ottawa.
This is a restaurant that you will want to check out whether you enjoy golf or not, but it was built with the golfer in mind.
The first thing you will notice about Mulligans is that has an impressive menu and the opportunity for you to play golf while you wait for your food.
The Mulligans Golf Bar gives a high-end feel but the pricing is fair for a way to spend an afternoon working on your game.
You will want to ensure that you book a tee time before you head to Mulligans.
Although this place is large and there is plenty of room, it's also quite popular.
Many golfers will admit that their favorite part of the Mulligans Golf Bar is the bar itself.
The highly-trained bartenders offer a variety of drinks to make sure that you and your friends are going to enjoy every minute that you spend at Mulligans.
This place is a bit too much fun to go on your own, so we recommend bringing friends and making a day of it.
13. 19th Hole Bar And Grille
As we mentioned with the Back Nine Bar, there are many places all over the country called the 19th Hole Bar and Grille.
If you ask any avid golfer, they will tell you that almost every course has its own 19th Hole.
The 19th Hole has been a long-standing golf terminology that refers to a place to enjoy food and drink after a round.
The 19th Hole Bar and Grille featured here is located in Arizona.
With Arizona being one of the most popular golf destinations in the country, there is no wonder this 19th Hole restaurant does so well.
The 19th Hole Bar and Grille is open from breakfast to dinner, and it is built for a family friendly type of experience.
You don't have to play golf before visiting the 19th Hole, but it is a perfect way to complete a great day of golf.
14. Urban Putt
Urban Putt is a mini-golf restaurant located in Denver and San Francisco.
If you have ever wanted to combine a lunch or a dinner with some drinks and miniature golf, then this is a place you will enjoy.
This is a high-end miniature golf type place where you can enjoy a competitive round with friends or family.
During the day, Urban Putt is for people of all ages to enjoy, but as the nighttime gets closer, it will turn into a place for the 21 and over crowd.
This is probably a good thing considering the full bar and the miniature golf courses throughout the place.
The one thing to remember is that these Urban Putt golf courses are first come/first serve, so you can't make reservations or tee times on the course.
15. Sticks
Last but certainly not least is the Sticks restaurant located at Pebble Beach.
Pebble Beach is certainly one of the most iconic golf courses in the nation.
At Pebble Beach, you can enjoy a round of golf for close to $1,000 in cost, but it is truly a once-in-a-lifetime experience.
While you are there, it is a good idea to check out Sticks Bar and Grille.
Being that it is impossible to play a round of golf without our "sticks," this is a perfect name for an ideal location on the golf course.
At Sticks, you can see the ocean and the golf course while you eat.
There are not too many better views in golf than the ones you can experience while visiting Pebble Beach.
Make sure that, if you are in the area, you stop here and enjoy a meal.
Even if the golf course is a bit too expensive for your liking, you can still eat at Sticks to get a bit of the Pebble Beach restaurant experience.
Conclusion
Hopefully, you now feel as though you can combine your passion for the game of golf with enjoying a great meal.
There are so many places around the country to get a golf-themed meal or to visit a site covered in golf memorabilia.
Overall, golf is something that people love enough that they will want to spend all parts of their life somehow involved in the game.