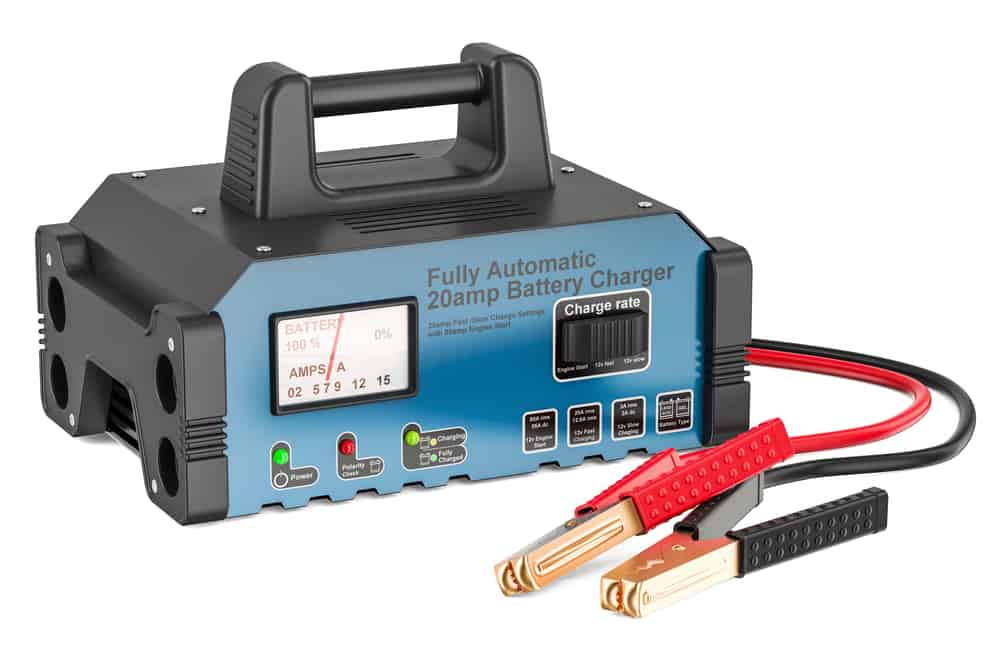 Your golf cart battery charger operated just fine for years and provided a steady flow of electricity that kept your cart operational.
However, your charger now just keeps clicking on and off for no reason, and it is not providing the kind of charge that you want or deserve for your cart.
What is going on here, and is there any way that you can fix it yourself without having to contact a professional cart mechanic?
Many potential problems could be causing your golf cart's battery charger to behave in this way, some of which might be very easy to fix.
Let's take a look at some causes and fixes.

Golf Cart Battery Charger Clicking On and Off (Causes, Fixes)
When your golf cart battery charger keeps turning on and off and doesn't provide a steady charge, there are a few different problems that may be to blame.
These include poor water level in your batteries, a weak battery charge, poor connections, troubles with the cart, computer issues, and much more.
The problem isn't always with your battery or your charger, interestingly, and may focus instead on your cart itself.
Thankfully, most of these repairs are usually things that you can handle on your own without having to get specialized help.
A. Overfilled Golf Cart Batteries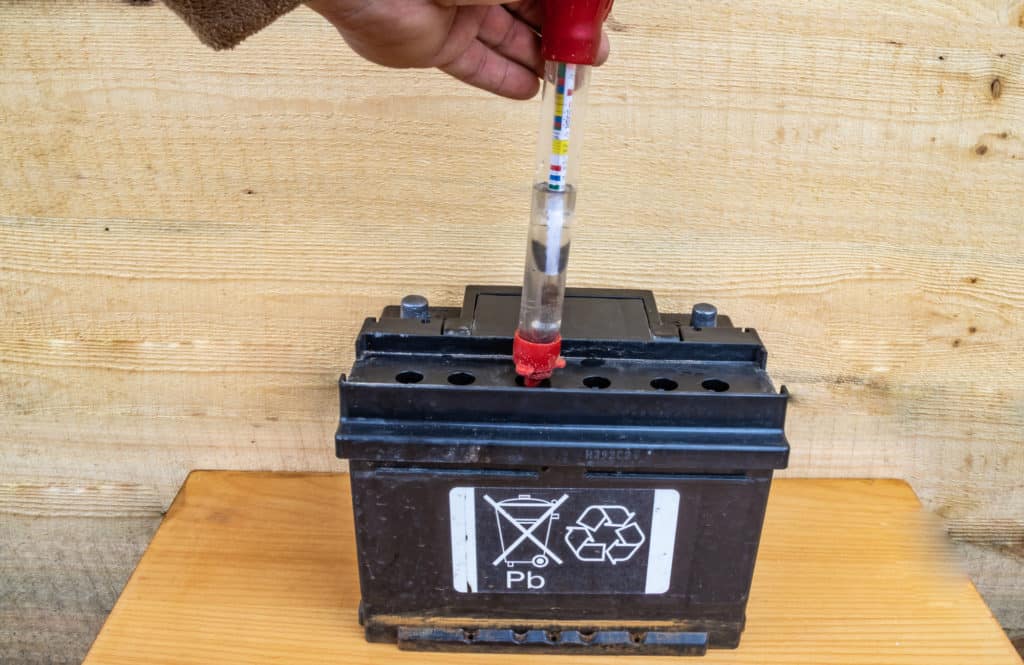 Golf cart batteries need distilled water to help transmit electrical energy and run your golf cart while you're driving it.
Unfortunately, your cart's battery may be filled too much, and this may affect how well you can charge it properly.
You can fix this problem using these steps:
Open up your golf cart batteries and check the water level inside each cell.
The water should be over the metal panels without covering them too far,
Pay attention to the line on the side of the battery to gauge your water level.
Carefully remove some water from the battery using a siphon hose.
Replace the water if you take out too much and expose the battery cells.
Close the battery and try to charge your battery on the charger once again.
If your battery is too low on distilled water, pour some into the cells until the level is at the appropriate spot on the battery.
Make sure that you always use distilled water, or you run the risk of damaging your battery or causing the charge to fail.
B. Too Little Battery Charge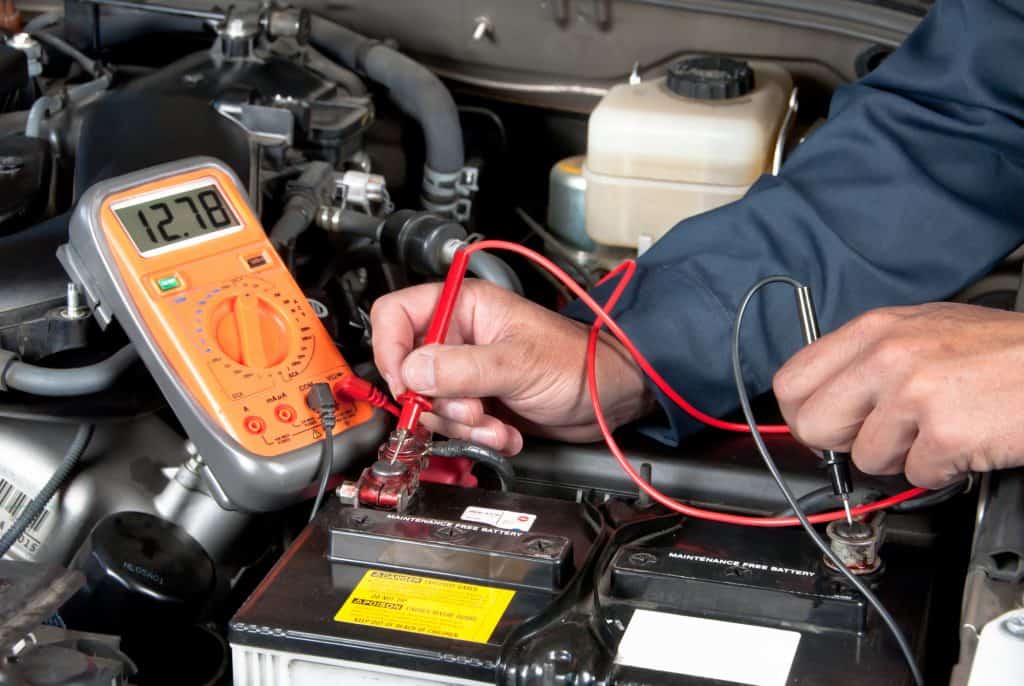 In some situations, it may be possible to run your golf cart battery down so low in charge that it cannot be improved by your charger.
This is a frustrating situation that will require you to take the golf cart battery off of your charger or the golf cart and perform these steps:
Hook a specialized power meter up to your golf cart battery.
Read how much charge is left in the battery using this meter.
If you have more than 25 to 30 volts in the battery, another problem is at play.
If you have less than 25 to 30 volts, use a manual charger to boost your battery to this level.
Hook your battery back up to the charger to see if it operates properly again.
Remove the battery and add a little more voltage manually if it does not.
In many cases, this fix should alleviate the problem and get your battery charger back up and running again with minimal issues.
If it does not, then you need to move on to less common and slightly more challenging issues and fix them to keep your charger operational.
C. Loose Connections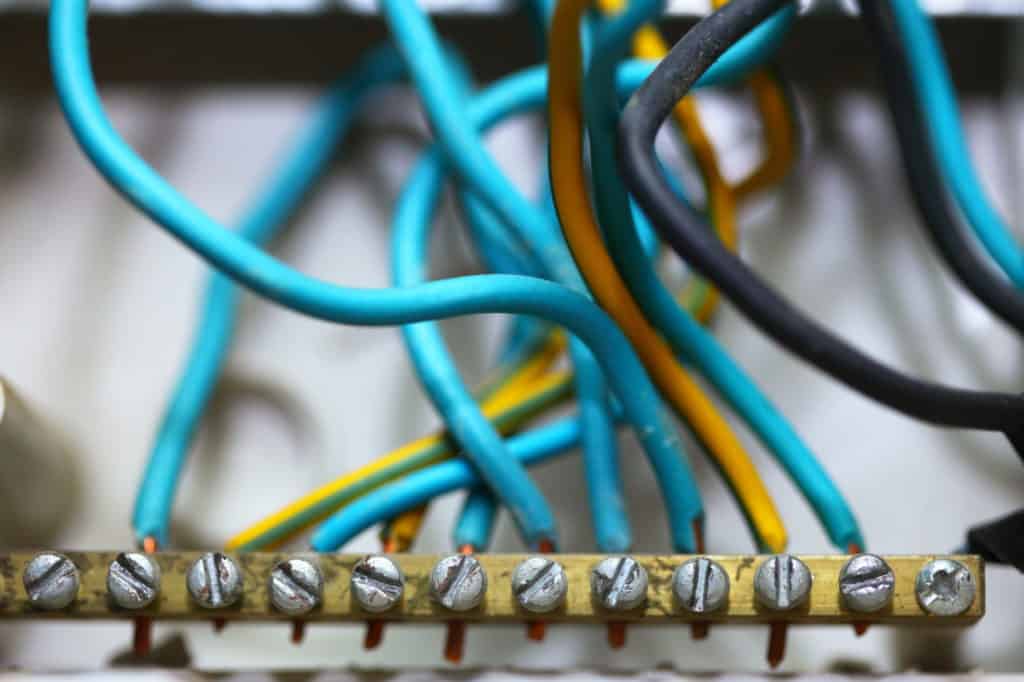 If the previous two steps don't fix your problem, then you need to move on to check for potentially loose wires throughout your cart and battery charger.
Loose wires will cause your charger to malfunction and may occur at many different places throughout your system, requiring these steps to fix:
Place your battery on the charger and turn it on.
If it clicks on and off again, remove the battery.
Check all of the wiring throughout the charging unit and station.
Look for frayed or disconnected wires in the unit.
Replace these wires, if possible, or get a professional to take this step for you.
You should also make sure to check all of the wiring throughout your cart to make sure that your battery is getting the charge.
This step is particularly important if you usually charge your battery while it is connected to the cart instead of separate from it.
D. Blown Charger Fuses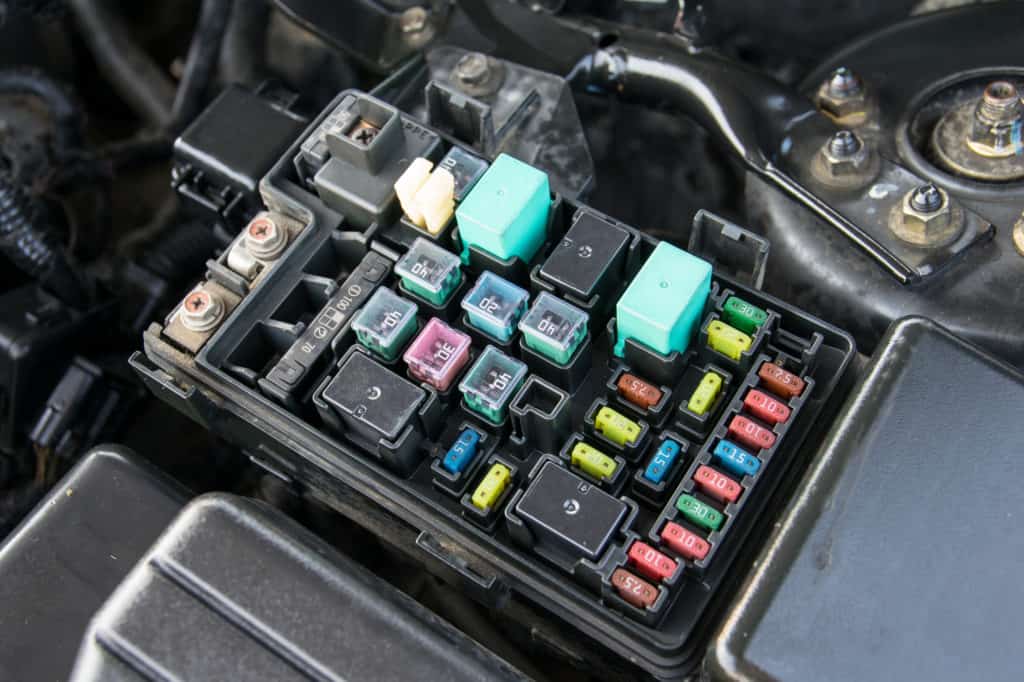 Like any electrical device, your charger is likely to have a larger number of fuses that will "burn out" or trigger during surges.
Sometimes, your unit may have a blown fuse that will need to be replaced before your charger will start working properly again.
Fixing this problem involves taking a handful of simple steps that most golf cart owners should be capable of doing easily:
Identify your charger's fuse box and open it up carefully using the necessary tools.
Look for any blown fuses, which should look burned out or triggered.
Remove any of these damaged elements and replace them with the proper type of replacement fuse.
Close your fuse box and attempt to charge your golf cart battery again.
If the charger turns on and off, open up the fuse box to see if it burned out again.
In many cases, simply replacing the blown fuse should be enough to get your charger operating smoothly again with little difficulty.
However, if you replace the fuse and it immediately blows out again after you turn on the charger, a more persistent problem is at play.
For instance, a short somewhere within the body of the charger could cause a fuse to blow and turn off the unit to prevent burning it up.
E. Charger Failure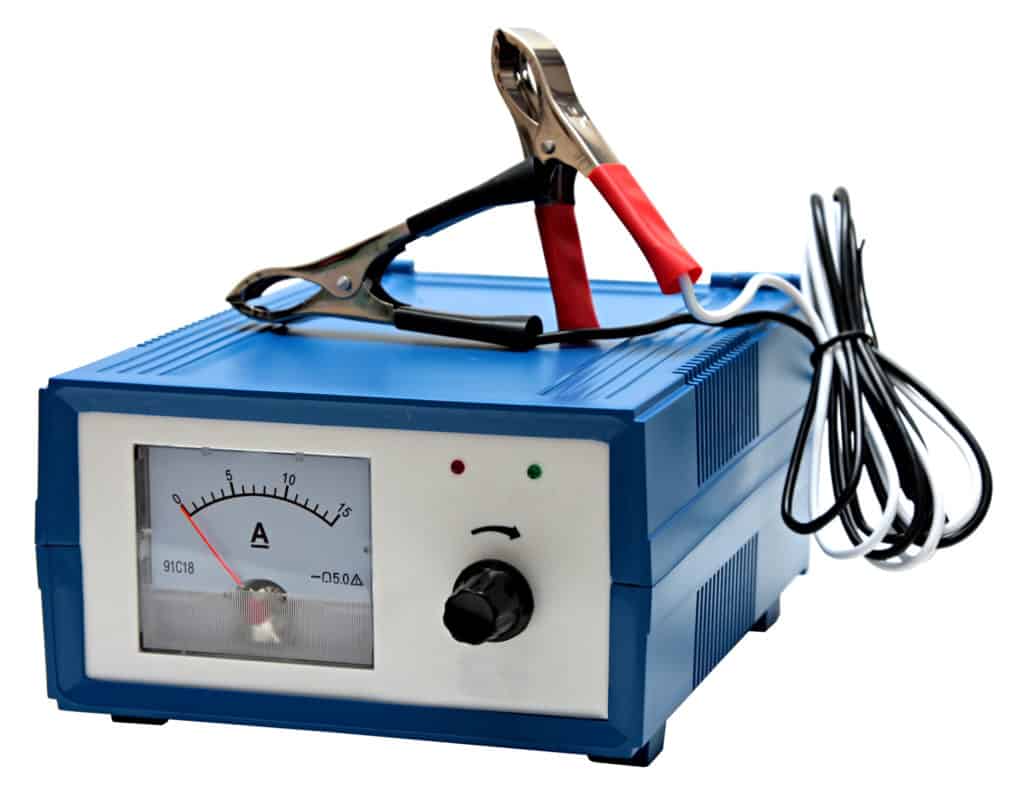 Unfortunately, there is also always a chance that the charger itself is starting to fail and may need to be repaired or replaced.
This problem is typically indicated by a persistent clicking noise that causes your charger to turn off and can be diagnosed by these simple steps:
Try your golf cart charger with your main battery to see how it reacts.
Test it with multiple other batteries to see if it charges them properly.
Clean off the battery wires, keep the connections clean, and perform other maintenance steps.
Listen for any whining or clicking sounds as your charger tries to operate.
Pay attention and look for any signs of smoke or burning, such as the smell of burning wire.
The reasons for charger failure are diverse and can include things like worn wires, component failure, and much more.
This issue is likely to require you to either get a professional to fix your charger for you with new or used parts, or you may have to purchase a new charger entirely.
F. Golf Cart Computer Troubles
Modern golf carts with onboard computers (OBC) operate very smoothly and efficiently, but they are also prone to troubles with their computers that may be hard to diagnose.
This problem is often the cause of many operational concerns with a battery charger because the computer may not communicate the proper level of charge.
As a result, it is important to understand this concern and how to properly diagnose it, paying attention to the following steps to ensure that you fully understand them properly:
Keep your golf cart battery in your cart during the early stages of this process.
Hook up the battery charger to the golf cart once the battery has been drained.
Wait to see how the charger operates before you take any more steps.
If the charger suddenly starts to work properly, other issues may be at play here.
When the charger clicks on and off again, you can progress through this process.
Turn off the charger and carefully remove the golf cart battery from the cart body.
Hook the battery charger up to the battery outside of the body to see how it reacts.
If the charger still clicks on and off without charging, the OBC is not to blame.
If the charger operates properly when the battery is off the cart, the OBC may be to blame.
The problem with this situation is that the malfunctioning OBC may be something as simple as a blown fuse on the cart or more complex operational issues.
Open up your fuse box and look for any blown fuses that may have triggered a problem with your OBC and its operation.
Order replacement fuses, replace them when they arrive, and try to charge up your golf cart battery after you are done.
If the charger works and does not click on and off again, there's a good chance that you fixed the problem with no difficulty.
However, if the fuse either blows again or the battery refuses to charge properly when attached to the cart, you may need to replace the OBC completely.
Some cart owners may have the skills to handle this process with ease, but if you don't feel comfortable doing it, reach out to a professional to get the help that you need.