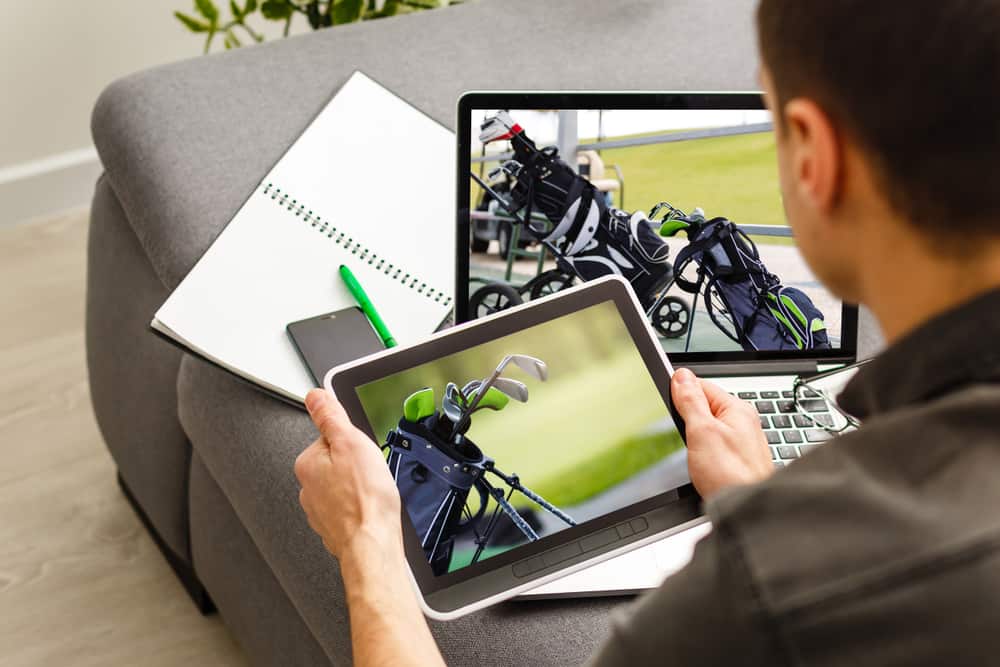 It seems like there are new golf companies on the market every year.
You may have heard of some of these companies, but others may seem new to you.
It is always a good idea to look into a company before you make your final purchase.
If the company turns out not to be legit, you may end up wasting some money.
Let's take a look into Rock Bottom Golf and whether or not they are a legitimate golf company to purchase from.

Is Rock Bottom Golf Legit?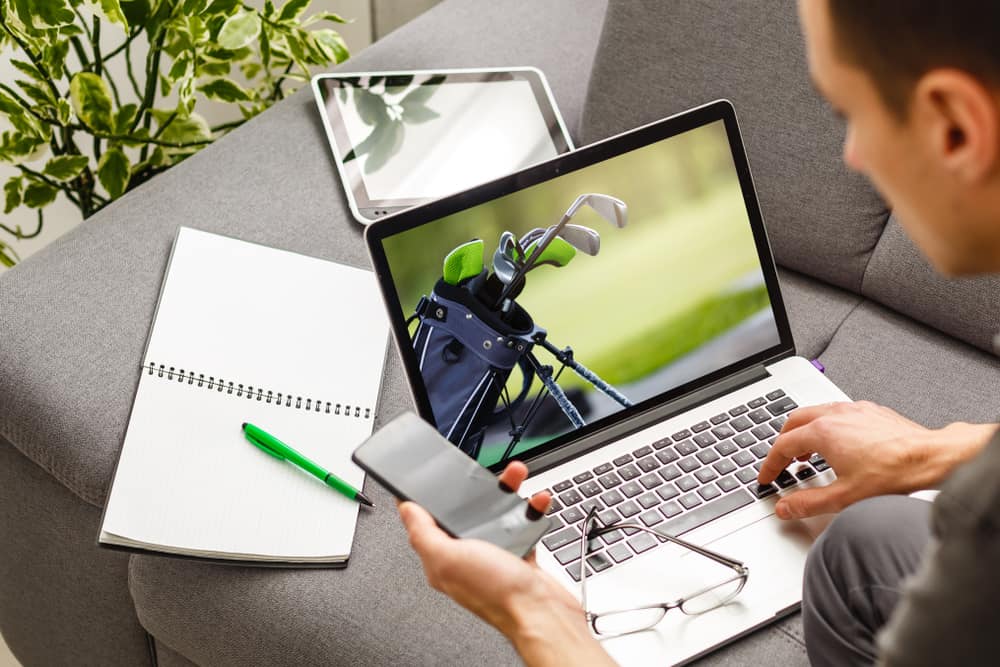 Rock bottom golf is a legitimate place to purchase golf clubs from.
They are a real manufacturer, and they have plenty of experience in the industry.
Rock Bottom Golf has been around for many years, and they have experience with all of the major golf brands.
They are also a distributor of used golf clubs.
The used golf club market is a large one, and you can find some excellent deals on used golf clubs using the Rock Bottom Golf website.
Like most other things, the best deals are usually going to be offered to the ones who spend time researching and shopping for them.
What Does Rock Bottom Golf Sell?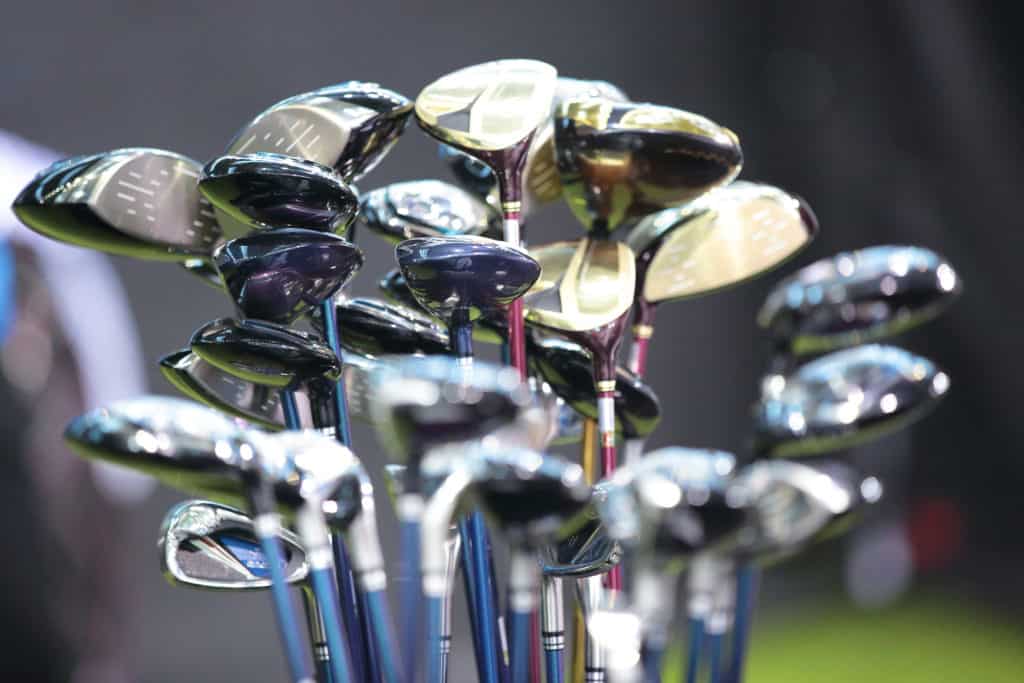 Rock Bottom Golf has experience in all things, from putters and drivers to golf bags and wedges.
Regardless of the equipment that you need for your bag, chances are Rock Bottom Golf is going to have an option that works for you.
In addition to the standard categories of golf equipment, Rock Bottom Golf also has a nice selection of products for left-handed golfers and women golfers.
Left-handed golfers can have a hard time finding the proper equipment.
Since many companies will produce smaller numbers of left-handed club heads, it can be hard to find excellent deals.
The left-handed section on Rock Bottom is a great choice to consider for the golfer who stands on the less common side of the golf ball.
In addition to the left-handed player's section, it is nice to see a women's golf section on the Rock Bottom website as well.
Of course, Rock Bottom is known for their Rock Bottom pricing, and they do tend to have deals that are comparable and sometimes a bit better than other websites out there.
It is important to remember that some companies set their pricing on the golf equipment, and you will never see a deal on it.
Keep this in mind if you are searching for something like Ping and notice that there is a club on one website priced $40.00 less.
Chances are, this could be a club that is not authentic.
Ping is one of the strictest manufacturers when it comes to the pricing of their golf clubs.
Where Is Rock Bottom Golf Based?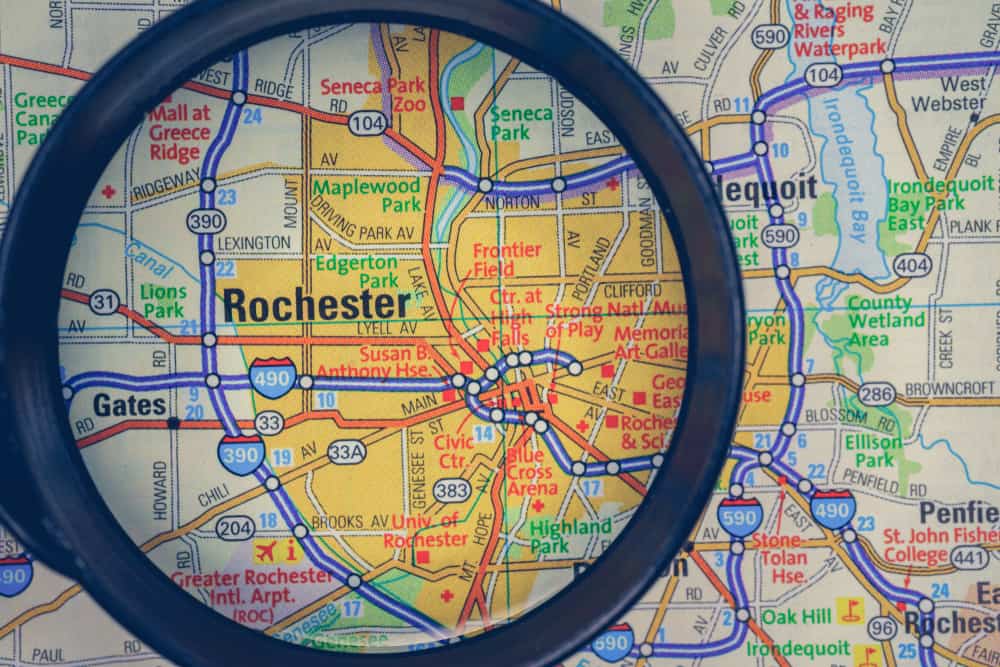 Rock Bottom Golf is located in Rochester, NY.
We are not entirely sure if this is their only shipping hub.
As you may imagine, when a company starts to sell used golf equipment, they are going to accumulate quite a bit of inventory.
This inventory is then collected, and Rock Bottom will try to sell it as quickly as possible.
In the meantime, they need a place to store all of this equipment until it finally sells.
Does Rock Bottom Golf Offer Coupons and Deals?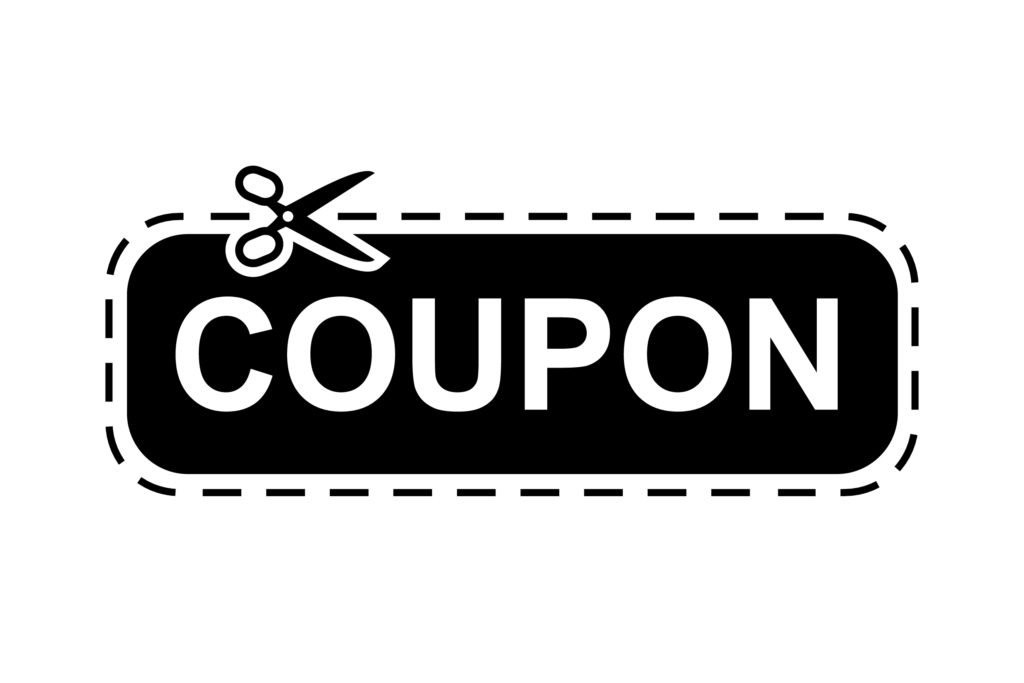 One of the things that people like best about Rock Bottom Golf is that they have a ton of deals and coupon offerings.
You will notice that there are usually coupon sales and promo codes that you can enter at checkout.
You will also notice that there are many exclusions with these codes.
This is what leads some people to believe that Rock Bottom is not a legit golf equipment distributor.
This is not the case at all as the reason that they do not offer their coupons and discounts on all equipment is that there are regulations put in place by manufacturers.
If TaylorMade is insisting that their new SIM Max 2 driver sells for $549, Rock Bottom cannot sell it for less because of a coupon.
This would be an unfair advantage and eliminate competition in the market.
Instead, Rock Bottom offers coupons and deals on other brands that they have, but they don't always come in lower than other websites.
The way to really find a deal on certain brand names is to look for equipment that is a year or two old.
Even for new equipment that was never sold, chances are you can find something offered at a pretty good price on Rock Bottom Golf.
Does Rock Bottom Golf Take Trade-Ins?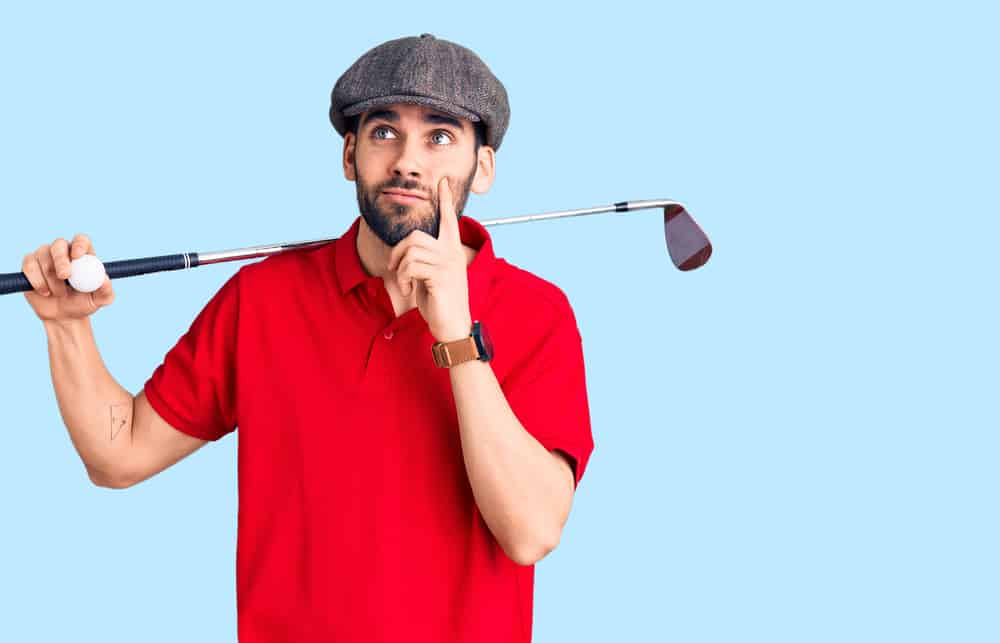 If you are currently looking for a new set of golf clubs, chances are you are going to have a set that you want to trade in.
The trade-in business in golf is quite large.
When you trade equipment in, you can get cash, or you can use the value towards a new set of golf clubs.
The trade-in value for your clubs is going to be largely based on their condition and the original purchase price.
For instance, if you are trying to trade in a set of Mizuno blades that you have only hit once in your life, chances are you can get quite a bit of money for it.
However, an old beginner's three-wood with a scratch on the top of the head may not be worth anything at all.
If you have purchased your equipment within the last five years and it is in relatively good condition, chances are there is some value associated with it.
The experts at Rock Bottom will evaluate your equipment and give you an offer based on what you have.
The offer will reflect your cash value in the clubs.
If you decide that you want to use your clubs as a trade-in on new clubs from Rock Bottom, they will give you even more money for them.
You can think of this as an extra coupon toward the purchase of your new clubs.
Some people like to keep their old golf clubs and use them as a travel set or as an option for a guest if they are having visitors, but it can really be worth it to trade them in.
If you are a golfer who purchases clubs quite often, your garage will become quite full at some point.
Instead, you can use that money to invest in the latest and greatest equipment on the market.
When you can take the price of a $550 driver down to a $400 driver, your trade-in will have been well worth it.
Rock Bottom tends to be very easy to work with on trade-ins especially if your equipment is on the newer side.
Is the Rock Bottom Playability Guarantee Legit?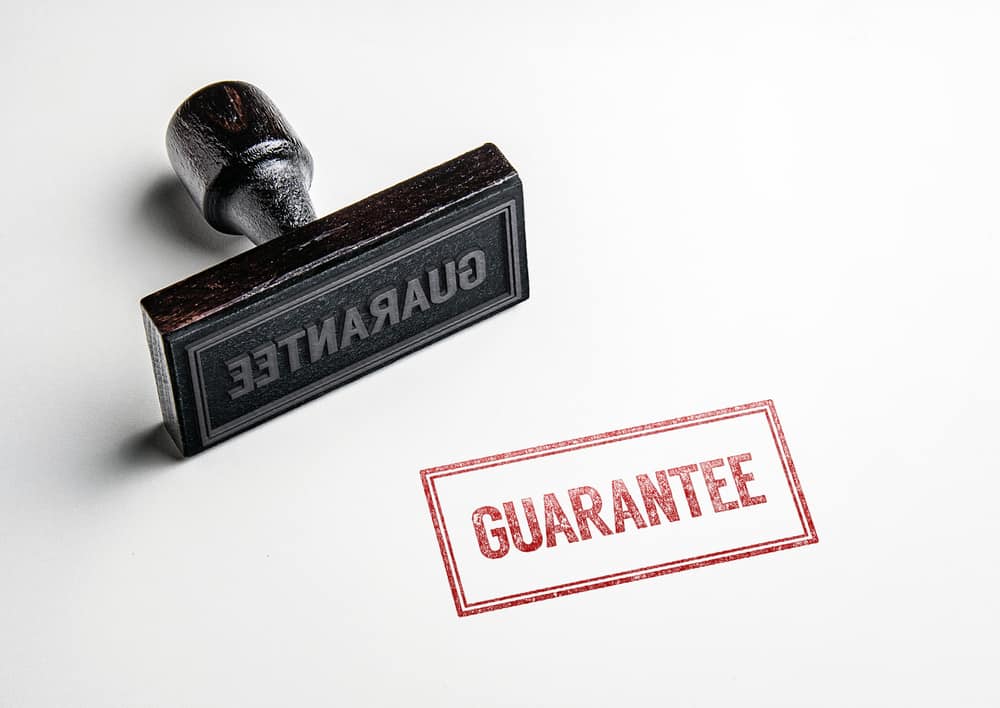 One of the major ways you will see golf equipment companies compete with each other is by offering better benefits to their purchasers.
Essentially, if the pricing of the product cannot be changed, how can the company make your buying experience that much better?
One way in which you will see this done is through a playability guarantee.
This is essentially a demo program for trying golf equipment, except that you must purchase the equipment first.
Buy a new driver or set of irons, use them for 90 days, and then you can send them back in if you find they are not the proper setting for your needs.
Of course, you are going to have to make sure that you are playing with something that is stock, as most of the time, a custom set will eliminate the playability guarantee.
As you may imagine, it is very difficult to sell a custom golf club to another person after it has been hit.
The playability guarantee also applies to used clubs shipped from Rock Bottom Golf.
This guarantee is not quite as long and will only last for 30 days.
The 30-day time window has to do with the fact that it is a used club and the value of used clubs is going to decrease significantly with the passage of time.
The playability guarantee is something that should be seriously considered when purchasing a golf club from an online manufacturer or distributor.
Since you don't have the option to try out these clubs at an in-store location, the playability guarantee is going to make things much more affordable and practical as well.
When considering these playability guarantees, you must remember that the money you are given back is almost always in-store credit.
The return will not be to your credit card or cash value, so you will have to purchase more golf clubs from Rock Bottom Golf.
This is a fair way to do it as the only reason you should be returning the clubs is if they are not the right match for you.
If you are simply hoping to try out a bunch of equipment, it makes sense to just go to a local store and see how you do.
Are Rock Bottom Pre-Owned Clubs Certified?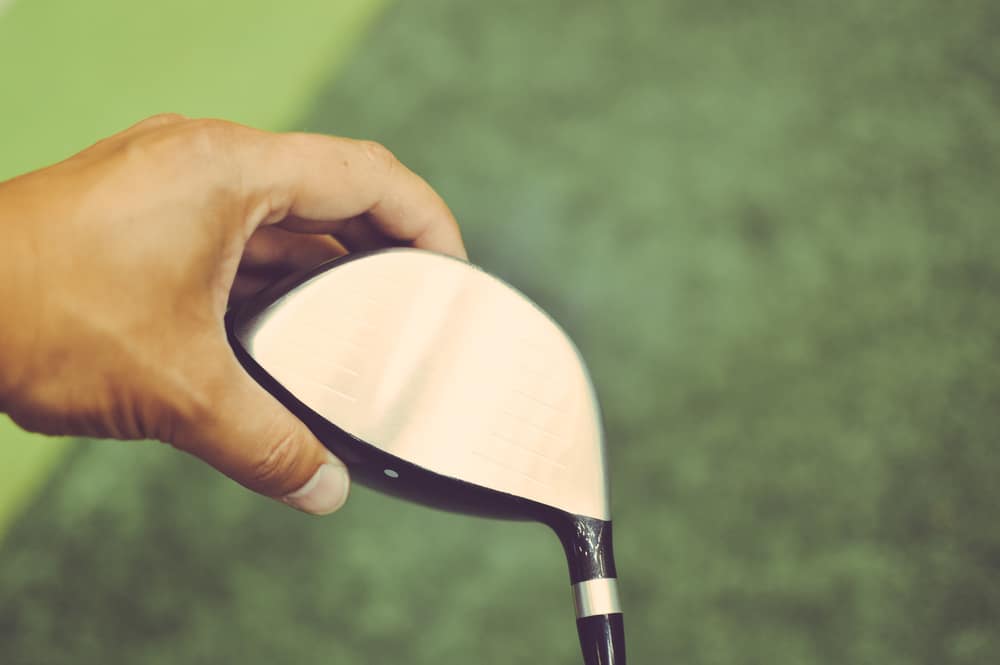 A certified golf club certainly sounds like it would be better than a non-certified golf club.
Essentially, all the certification of golf clubs does is check to make sure there are no glaring issues with the performance of the club.
Let's say, for instance, that a club head is loose, or the grip of the club is torn and about to come off.
Rock Bottom is going to inspect, clean, and evaluate all used equipment as it comes in.
They may do simple repairs if necessary, so the clubs can then be sold for the highest possible price.
You can rest assured that Rock Bottom is receiving clubs, checking into them, and then sending them back out to you.
You are not going to end up with a set of clubs that were never looked at or even cleaned before they are sent to their new user.
Of course, even though a club is certified, it does not usually mean that all lie angles were checked and that there was a thorough inspection of the shaft for any imperfections.
When you are purchasing used golf clubs, it is a situation where you must compare the risk to the reward.
There is a significant risk in purchasing a used set, but you are also going to get a great deal on them.
One thing that we have found is that, when you purchase higher-quality player-type golf clubs used, you will get a much better value.
These clubs are usually quite expensive to begin with, and the players who use them are usually very good at golf.
This combination means that the clubs are going to be in good shape, and you are going to pay considerably less for them.
Keep this in mind when you are purchasing your next set of used golf clubs.
Does Rock Bottom Offer Free Shipping?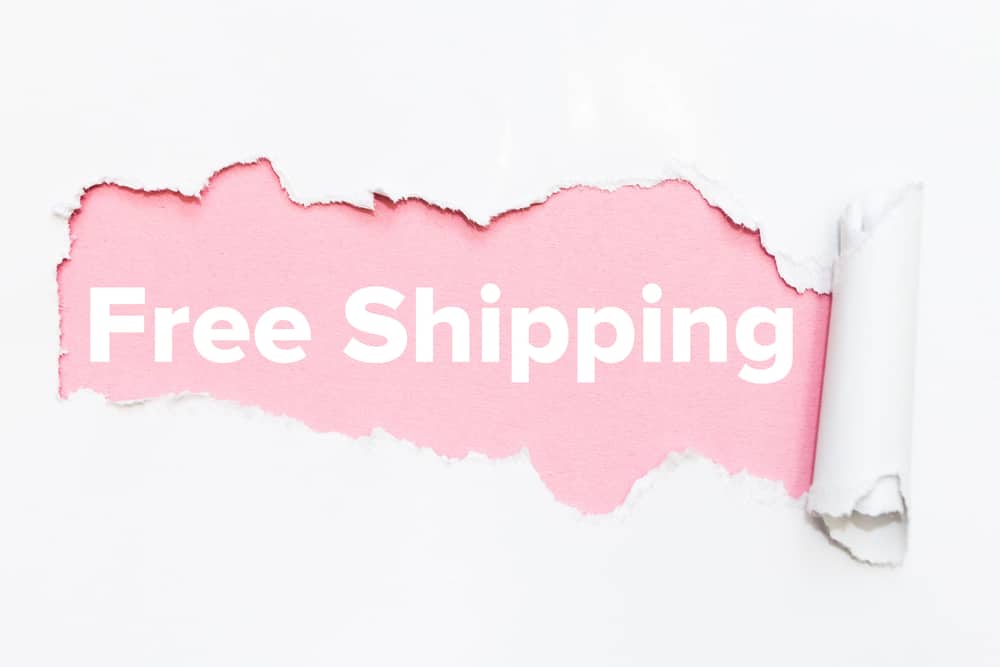 Depending on the size of your order, Rock Bottom Golf does offer free shipping.
They also have a variety of upgraded shipping methods in case you need a set of clubs quickly.
The free shipping factor is something that almost all golf companies are now offering.
If you are having a hard time finding free shipping from a distributor, check the manufacturer's website to see what they are offering.
There is almost always a way to get free shipping on a product, especially when it is priced over $100.
Overall, the shipping from Rock Bottom Golf seems to be relatively fair, even considering the extended shipping times that most companies are experiencing right now.
Remember that, for your playability guarantee, you are likely going to be responsible for packing the clubs back up and sending them in.
Ensure that you keep your original packaging if you are thinking that the clubs could need to be sent back to Rock Bottom after a few rounds.
Conclusion
As you can see from this information, Rock Bottom Golf is most definitely a legitimate golf website.
If you're searching for a new set of golf clubs or some updated golf equipment, this is a place that you must consider purchasing from.
It always makes sense to look at a bunch of different websites before you make your final purchase.
The more you can compare the pricing, the better the chance you have of getting a great deal.
The Rock Bottom Golf website only sells new and used equipment that is made by top manufacturers.
These clubs are not fakes, and they are not built to deceive those who are purchasing the equipment.
Rock Bottom Golf has been around a long time and is not likely to be going anywhere anytime soon.