Golf carts are fairly simple in their design but still use a variety of different moving parts that may malfunction.
When these issues arise, there's a good chance that your golf cart won't start.
Thankfully, there are simple ways that you can diagnose this problem and fix it.
We take a look at 10 issues are the most common reasons why your golf cart won't start properly.
10 Common Reasons a Golf Cart Won't Start

1. Fuse Problems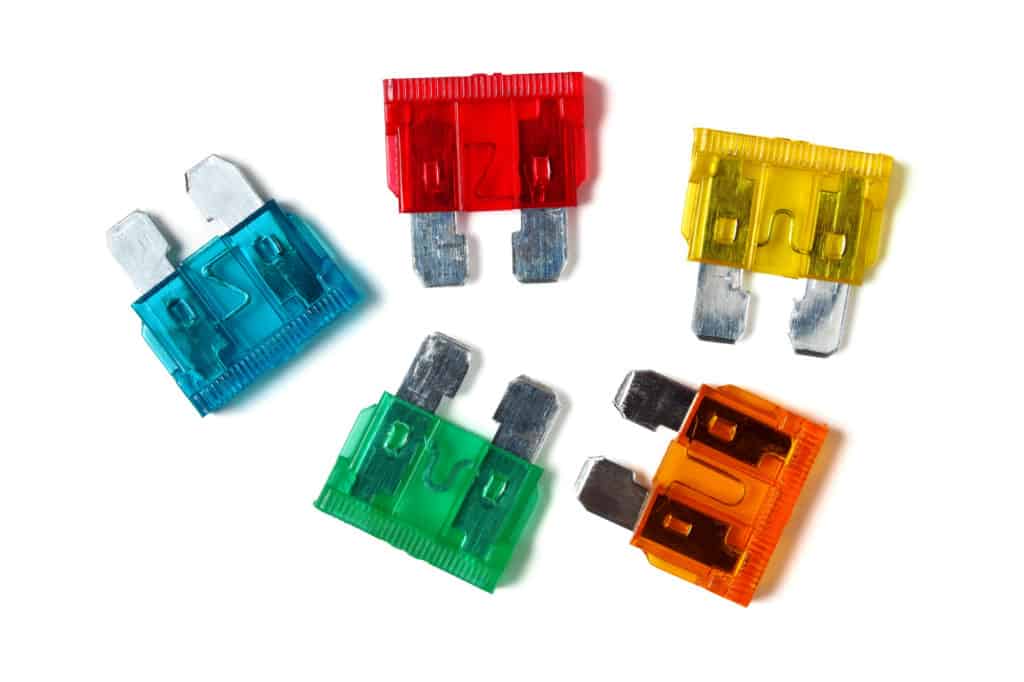 Fuses are used in both electrical and gasoline-powered golf carts, which means they are one of the most common causes of cart failure.
When a fuse stops working, your golf cart will struggle in many ways because electricity will no longer pass through the fuse.
For example, your radio may not work properly, your lights may blink erratically, and you may run into issues with your cart operation.
Typically, these fuses also control your cart's starter and can cause it to fail to start.
The causes of tripped fuses are many and include – overload of electricity, failure of the fuse structure, and a surge of power when accelerating too quickly.
As a result, you should probably check your fuses before you try any other repairs – doing so can ensure that you are on top of everything with your cart.
So, how does one check fuses and repair them?
Start by checking your cart for fuse panels and opening it up to gain access.
You'll usually find your fuses near your battery – particularly in Yamaha carts – because they are the easiest to access here.
However, you may also find them underneath of your seat in some cart models – if you can't find them here, you may need to open the glove compartment.
Now, look through your fuse box to find the one associated with your starter – you should have a diagram on the door of the box that helps here.
Is it tripped or flipped?
Try pushing it back and start your cart again.
Does the fuse switch back after you start up your cart?
If so, you may have a wiring problem.
And if your fuse is replaceable, talk to a cart shop about the best type to use.
2. Key Switch Issues – Another Common Concern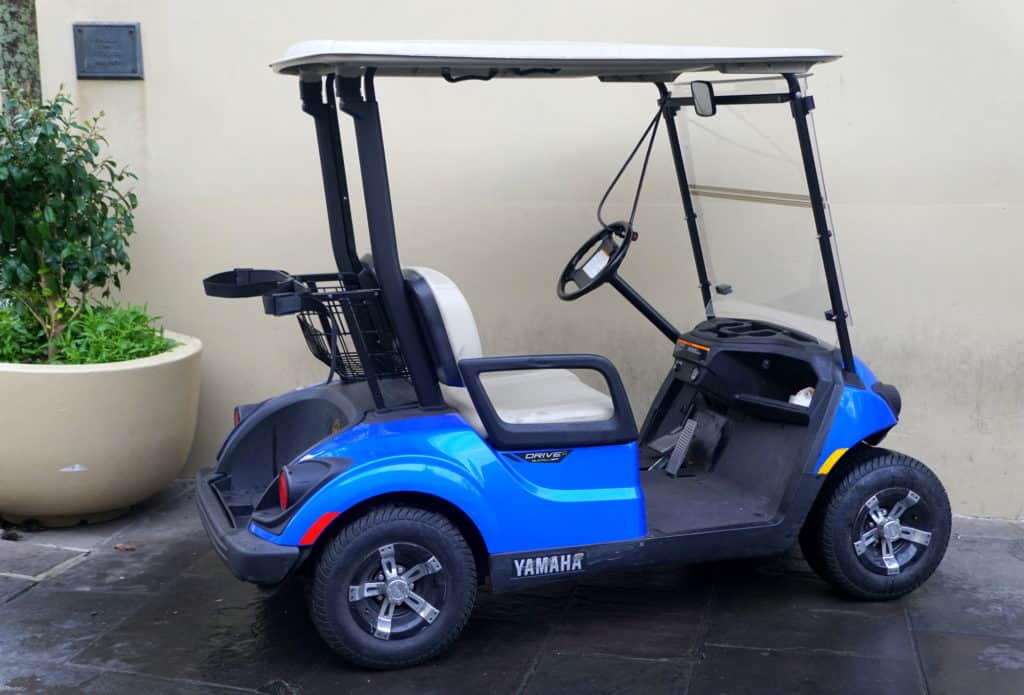 If you don't have fuse problems with your gas or electrical cart, then you should check the key switch next to ensure that this element is working properly.
The key switch is the element into which you place your key and turn it to start your engine.
When this part wears out, your cart will struggle to start because it won't send the electrical signal needed to get your engine going in the first place.
There are many problems that may occur with your key switch.
First of all, loose wires may cause poor electrical transfer that may make it impossible to start your cart.
However, there may also be mechanical problems with the switch, such as a degradation of much of the switch surface.
If these gears wear down, they may not turn as smoothly as they did in the past, leaving you stranded.
Or you may not have the forward-reverse switch properly adjusted or may have one that is worn out.
If your forward-reverse switch is worn out or has too much space between the proper adjustments, the flow to your key switch will be interrupted.
The tight connection between these two parts make it crucial to pay attention to this aspect.
This repair is a bit more involved than replacing fuses.
You'll need to find the ignition wire by opening up the panel by the key switch.
Track the wire to the starter solenoid and see how well the wires are connected.
Are they corroded or falling off?
Then, you may need to replace the wire or repair them using the proper tools.
More involved mechanical repairs should only be done by professionals, such as replacing the key switch.
3. Battery Failure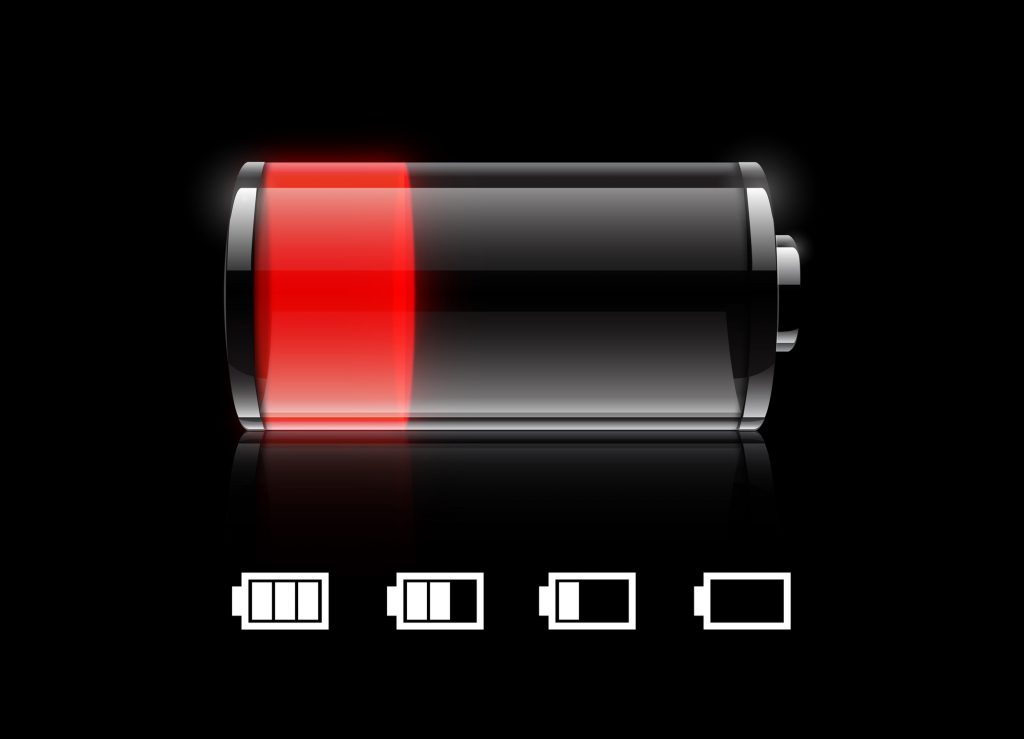 If the key switch is working fine and your cart still doesn't start, it may be time to check the battery.
Though you'd think a poor battery was the most common cause of cart problems, this issue isn't as common because most cart owners are skilled enough to replace their battery or charge it regularly.
However, they may not notice the tell-tale signs of complete battery failure.
This issue develops when your battery no longer charges properly and holds no electricity at all.
Typically, this problem happens when your battery or its cells have gotten too old and no longer operate as smoothly as they did in the past.
Some battery problems also occur if the battery has been fried by overcharging or if it wasn't properly discharged between trips.
As a result, it is critical to make sure that you know how to check your battery for this problem.
Start by turning off your cart and placing it in a neutral position.
Open up the battery container and remove the connecting wires from your engine.
Connect the battery terminals to a voltmeter and gauge how much electricity you are getting, a level that will vary based on the power of your battery.
If you find no electricity is in your battery, place it on a charger and give it the proper charging time.
Test it for power again after this charge.
Did it hold any juice?
If it held some power but not as much as it should, it is failing and should be replaced.
The same is true if it holds no power, a fact that probably goes without saying.
4. Fuel Issues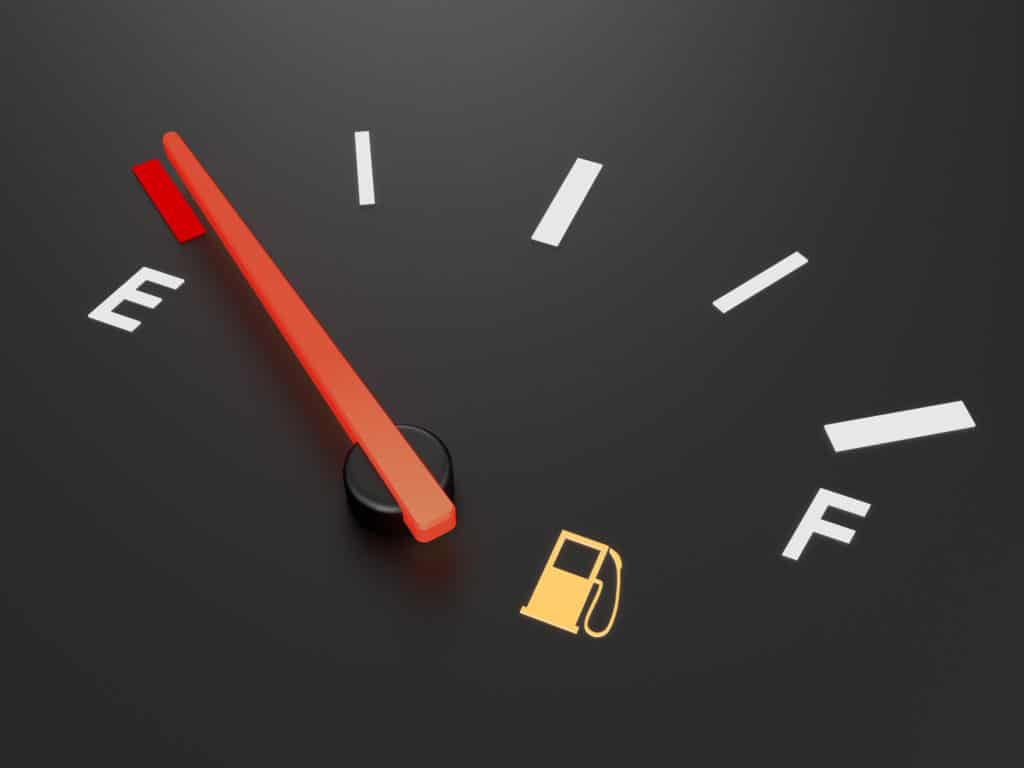 So far, we've mostly talked about issues that could affect both electrical and gasoline golf carts.
However, we're going to discuss a few problems that may affect gasoline carts, as these are unique and can be fixed fairly easily.
If you don't have a gasoline-powered cart, skip the next few sections until you find one that is specific to electrical carts or designed for both types.
As you can imagine, lack of fuel is the most common reason that gasoline golf carts don't start.
This issue is incredibly simple to fix in most cases – just add fuel to the cart and it will start again.
However, there are many problems that may contribute to gasoline leaks or flow issues that may cause your cart to run out of gasoline prematurely and leave you trapped and confused.
For example, you may have a leak in your engine that slowly lets gasoline flow out of your cart.
You should notice this problem pretty easily – if gasoline pools under your cart or if you smell gas when you move your cart, you have a leak.
Take your cart to a repair expert immediately to ensure that your cart doesn't cause any contamination issues with your area.
However, there are other problems that may also affect your fuel distribution.
For example, the fuel pump may fail, the diaphragm may not be operating smoothly, or your fuel filter may be too dirty and no longer remove dirt that may cause your engine to run poorly.
Take your cart to a repair expert immediately if you believe it is affected by any of these problems.
5. Spark Plugs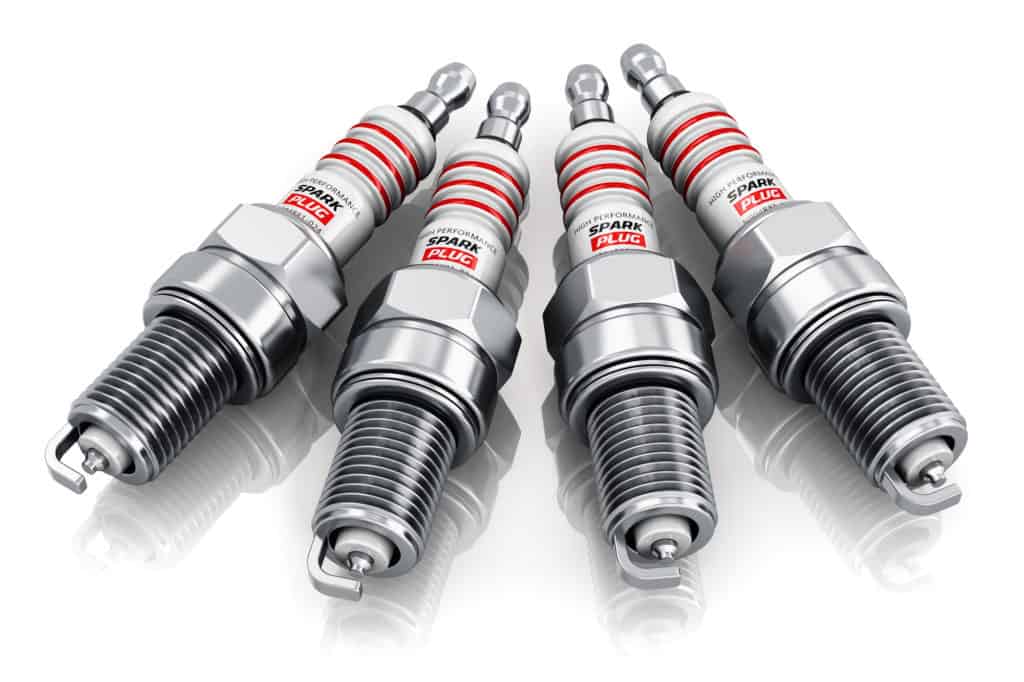 The internal combustion engine is an amazing invention and one that relies on many different factors and parts all interacting smoothly.
For example, the spark plugs in your engine must be fully operational and properly timed to keep your cart running smoothly.
In most gasoline carts, you're going to have just one spark plug because your engine is smaller than those in automobiles.
However, this plug can suffer from many of the same problems that affect those in larger vehicles.
For example, it can become very dirty with oil and end up running poorly as a result.
There may also be a gap between the plug and the piston that causes timing errors.
And there may be wiring problems that cause your spark plug to fire improperly when the engine is running.
Whatever the case, it is important to pay attention to the state of your spark plugs to ensure that they run as smoothly as possible.
Typically, you're going to want to check the wires, first, because these may end up getting worked loose.
Tighten or replace them, as needed, and run your engine to see if it starts.
If not, your spark plug may have other problems.
Typically, the best way to fix this issue is to replace the spark plug.
However, there may be problems related to the spark plug but not caused by it that you must consider.
For example, the electrical elements that trigger the spark may be worn out and must be replaced.
In this scenario, you'll need to work with a professional cart repair expert to ensure that you get the best results.
6. Carburetor Issues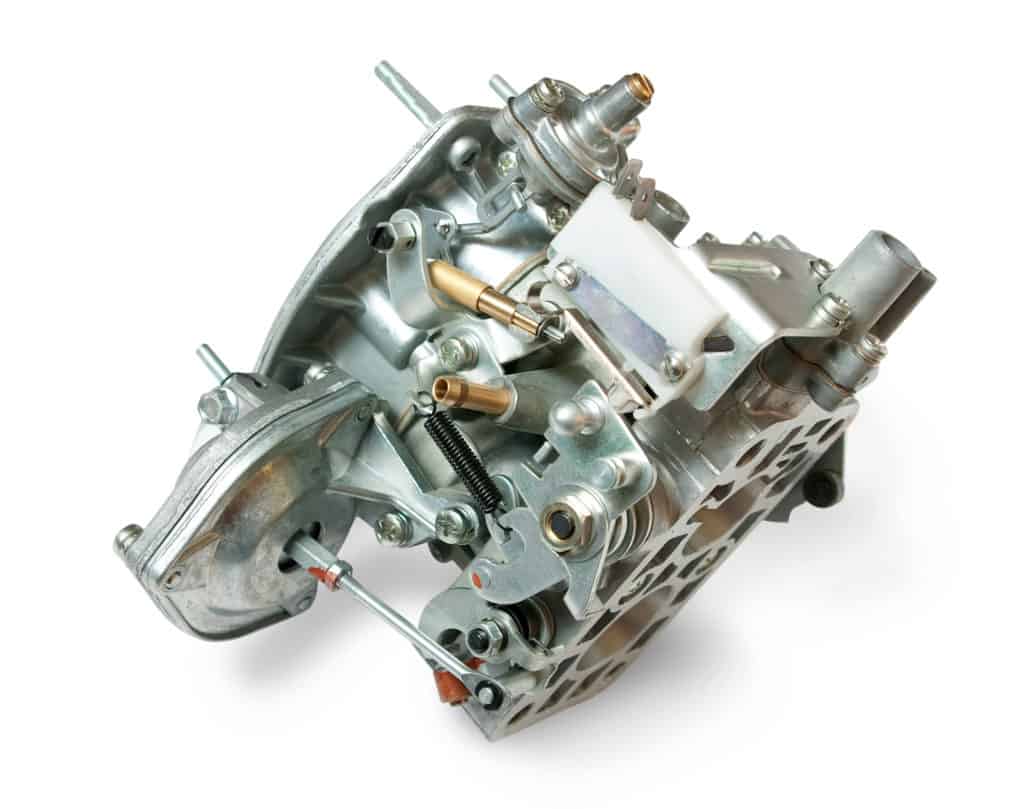 Let's talk about one more gasoline-specific problem before moving onto electrical carts – the carburetor.
This part of your engine helps to keep your emissions cleaner and also helps to enhance the efficiency of your engine at the same time.
However, fuel can get easily trapped within this part and make it impossible for your cart to start without a little help.
For example, the fuel jets, the floats, and the gaskets can all cause fuel flow problems.
When these parts get clogged up with thick fuel, your cart is just not going to start.
However, these elements may also leak and cause your cart not to start.
You usually see this problem in the carburetor but, thankfully, you can usually clean them out in a very quick visit to your golf cart repair expert.
If cleaning out these parts don't fix your carburetor problem, it may be time to replace one.
Thankfully, you may be able to add a new carburetor to your cart yourself because this part is fairly easy to remove and install.
If you don't feel comfortable with this step, though, you should contact a professional.
Just know that this may double your bill, as a new cart carburetor typically costs no more than $20.
Don't forget – the air filter, which often interacts with your carburetor, may also be to blame for your cart not starting.
Thankfully, you should be able to replace this element on your own without much difficulty.
Take the filter out of the cart and try to start it.
Does it kick into life almost immediately?
If so, you need to clean or replace the air filter to keep your cart safe from damage problems.
7. Wiring Problems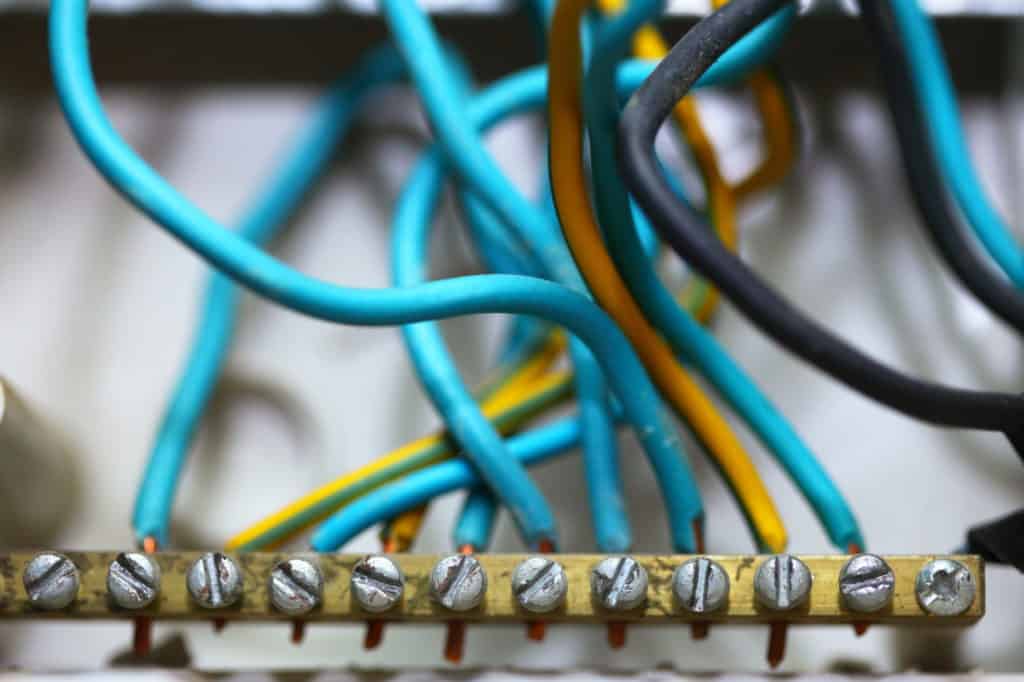 Let's move on to electrical golf carts for the next several entries, as these carts have unique problems that may influence their operation.
For example, you may find that your electrical cart is more prone to wiring issues than a gasoline one.
This fact doesn't mean that your gas-powered cart will have no problems with the wires – just that there are more wires to fail in an electrical cart.
For example, there are more wires to and from the battery and the various solenoids in your cart.
And when these wires get loose, they may end up not sending electricity through your cart properly.
Sometimes, you may find that your cart will start and other times it may not.
If you hit your cart with your fist – we DON'T suggest this "repair" method – and it starts, you may have jolted wires back into place.
Can you fix this issue on your own or do you need trained experts to help?
There are a few schools of thought on that.
One states that most people should be able to reconnect wires and that it shouldn't be too much of a challenge to replace them.
We respect that idea but also want to point out the obvious – the wiring of an electrical golf cart can be quite extensive and complex.
If you have a wiring diagram of your cart available from which you can work, go ahead and repair your wiring problems.
You probably have the basic skills necessary.
However, if you don't have a diagram, you're going to run into some issues.
That's because connecting wires improperly may not just cause your cart to fail to start but may even damage it irreparably.
8. Solenoid Issues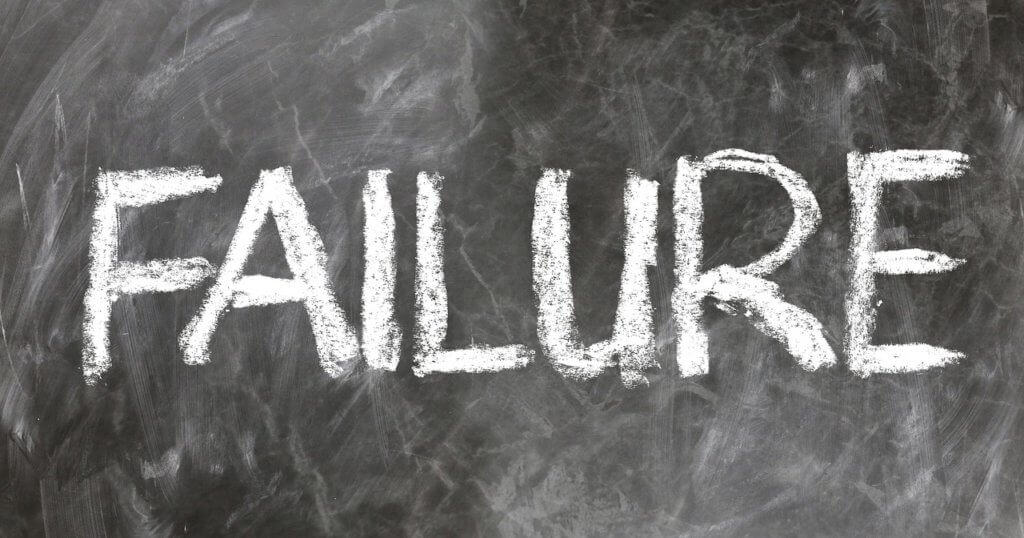 Electrical golf carts utilize solenoids to provide power to the cart's various controlling elements.
Older carts utilize a myriad of different solenoids to manage this situation.
Newer ones only have one, which makes this diagnosis process much easier to handle.
That's because a bad solenoid is a typical issue that can cause your golf cart to fail to start, particularly in older models.
The reason you'll experience this issue in older golf carts is simple – they have more solenoids that could fail.
Typically, there are a few solenoids that control both forward and reverse motion and other elements of your golf cart.
As a result, you need to find a diagram that showcases the location of all of the solenoids in your cart and use it to produce a positive effect in your current cart model.
Once you have identified the location of your golf cart, you need to hook them up to a voltmeter and apply 6-12 volts – depending on the solenoid design – to see what happens.
You will need to open up your cart engine and locate these terminals.
Typically, they are located near the controller switch, though the location of this element may also vary depending on your specific cart model.
After you apply the electrical current, wait to see what happens with your solenoid.
If they activate and switch, then there is nothing wrong with them and there is another problem that must be discovered.
If they don't move, then they have failed and must be replaced.
When they do move but don't move if you start your cart, there may be a problem with the connecting elements that must be fixed.
And we strongly suggest that you don't try to do these repairs on your own.
Simply put, solenoids are pretty complex and need to be properly installed and balanced to run smoothly.
Fail to do so and you're going to run into complications and will need to have somebody repair your cart.
DIY repairs are simply not worth it if you don't know what you're doing.
9. Foot Switch Failure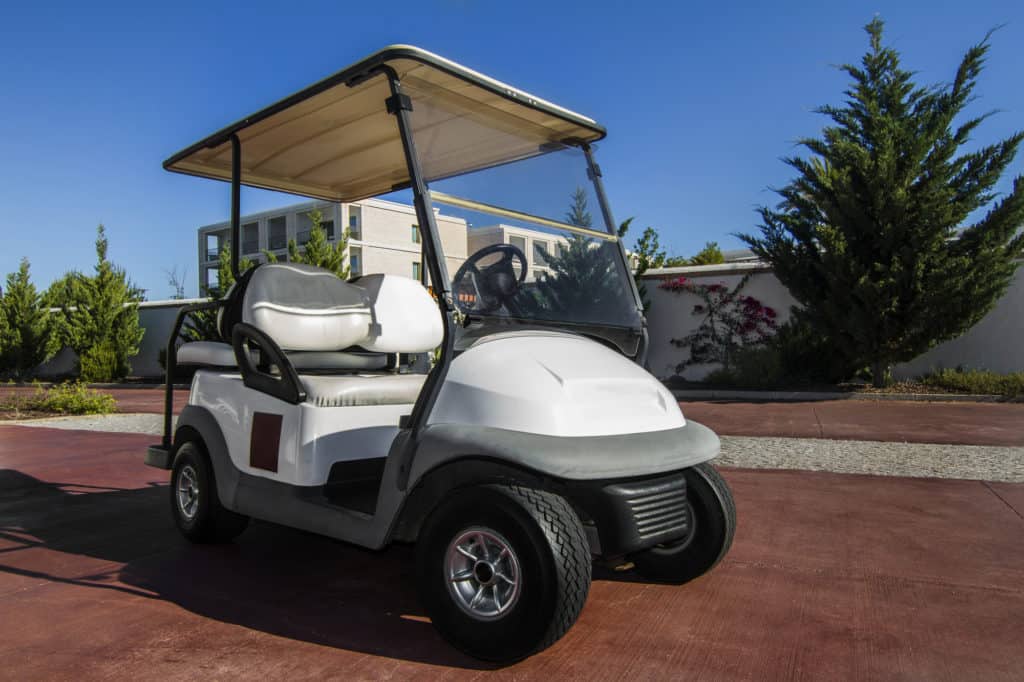 When people think of problems that stop their cart from running, they usually focus heavily on the engine and the starter.
And there's a good reason for that – these are most commonly the areas where your cart is struggling.
But here's something that you may not expect – your foot switch or the accelerator pedal can cause some problems with your cart that you may not expect.
For example, the pedal is often part of a complex series of circuitry that connect your starter and other elements to your engine.
And if your pedal has any malfunction here, such as loose wires that don't take electricity all the way to your engine or your starter, there is a chance that your cart won't start.
This factor is usually noticed if you try to push the pedal and your cart refused to start moving.
Is there anything that you can do to repair this problem on your own?
Well, you can diagnose it by trying out the rest of the steps mentioned above.
If they don't cause your cart failure, you should disconnect your foot switch wire and reroute it directly between your starter and your battery.
Does your cart start after you perform this step?
If so, your foot switch may be failing.
And, again, we strongly suggest that you get a professional to do this repair for you.
Honestly, we have to suggest that you even get them to do the rewiring diagnosis step done that we suggested above.
Most people don't have the skill to perform that step, even though it is honestly not that complex.
Again, it is better to be safe than sorry and to keep your cart protected from all possible failure.
10. Starter Generator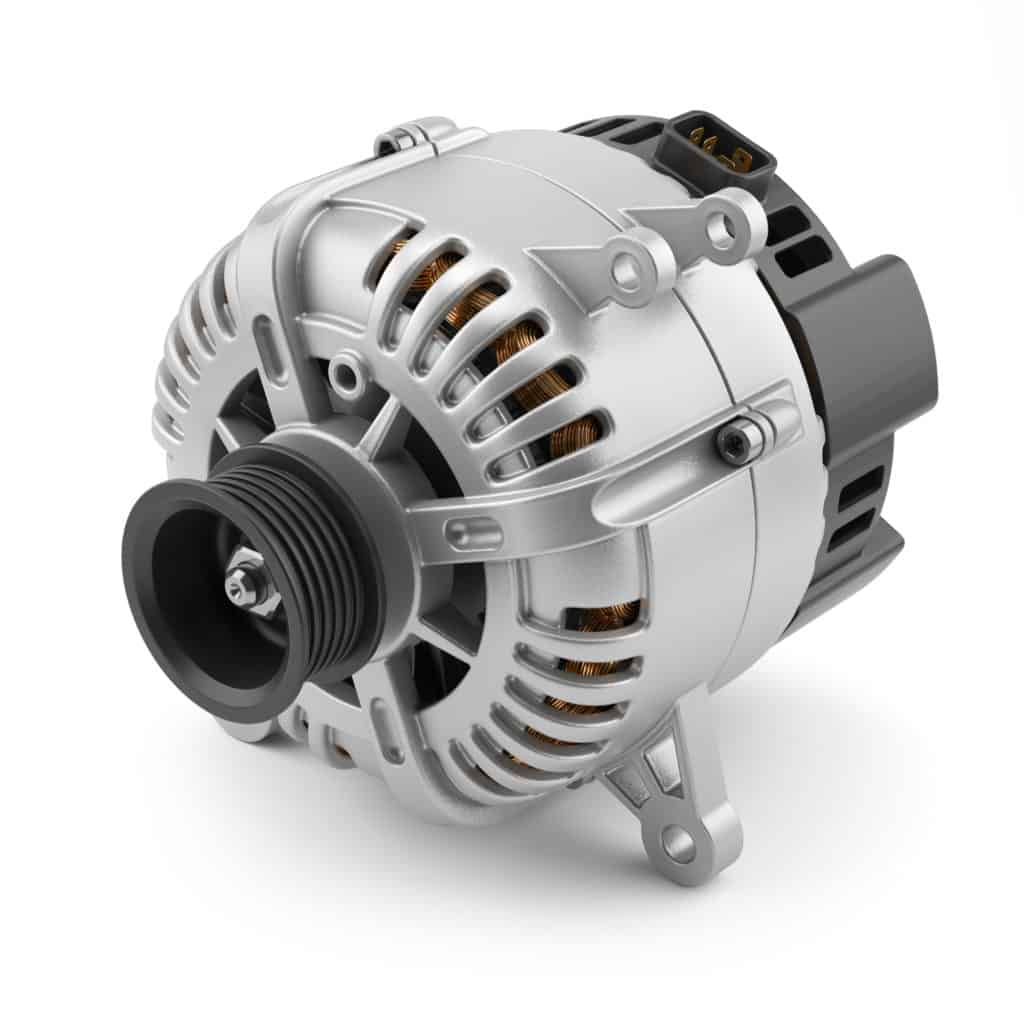 Lastly, let's take a look at the starter generator to get an idea of how this part affects your cart operation.
When we highlight this part last, we don't mean to say that it is less likely to cause problems.
Unfortunately, the starter generator can run into issues that make it less effective.
Nor do we mean to make this problem seem minor – it is actually one of the worst issues that can affect your cart.
That's because the starter generator is critical for getting electrical power to your starter in the first place.
It draws electricity from the battery and gives your cart a surge of electricity when you turn the switch.
However, if the generator is not operating smoothly or has failed, you won't get any power and your cart will fail to start, leaving you stranded and stuck.
What kind of problems can affect the starter generator?
Sometimes, it is a victim to regular old wear and tear and stops working properly just because it has gotten too old.
Other times, its wiring may end up getting frayed or even disconnected, causing issues with its operation.
And other times, the generator itself may end up getting corrupted by rust or other problems.
We strongly suggest that you contact a professional to replace or repair this part to avoid needless complications.