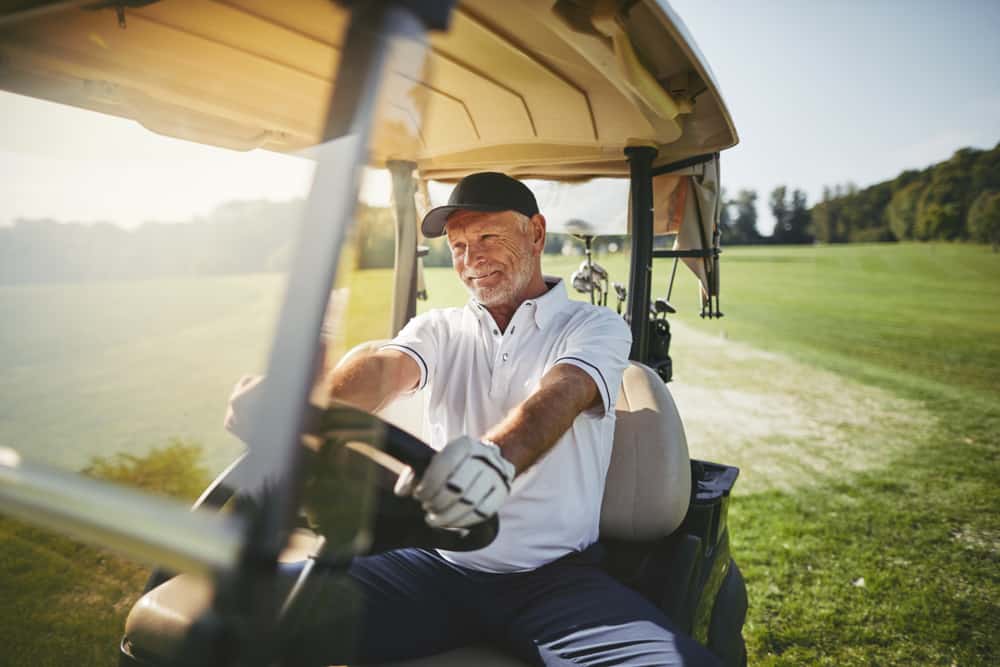 Your golf cart should never smoke or produce excessive exhaust while you are driving—even if it is gas powered.
However, there may be times when your golf cart smokes, particularly when you put it in reverse, which may be troubling or hard to predict.
Often, the underlying problems that trigger this issue are quite diverse, and these concerns could lead to more long-term damage to your cart.
Therefore, it is important to take the time to fully understand all of the reasons your golf cart may smoke when you put it in reverse.
Why Would A Golf Cart Smoke When Put In Reverse?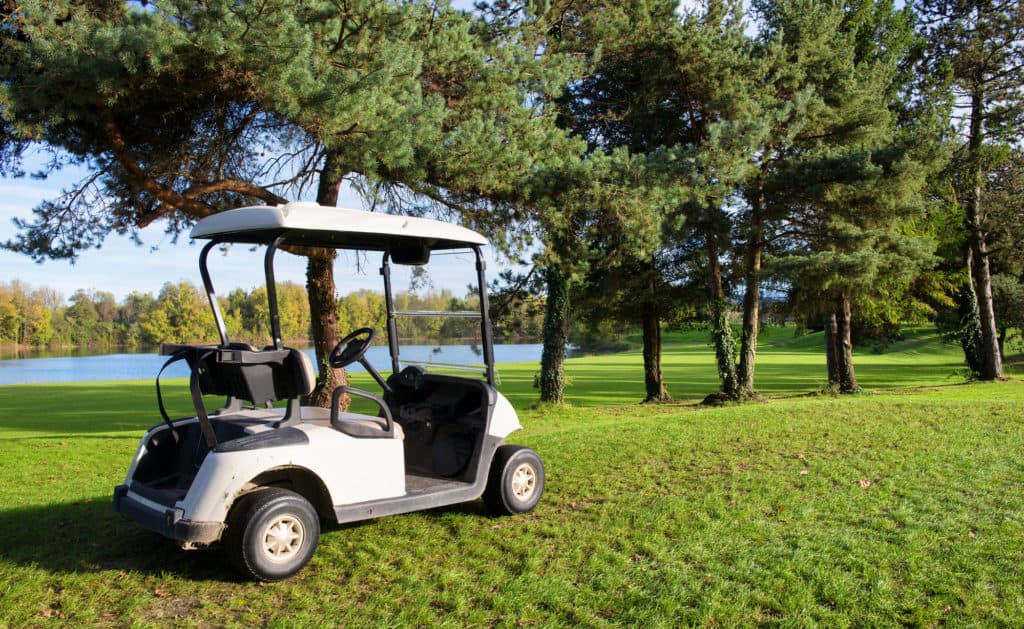 There are many different reasons your golf cart may smoke when you put it in reverse, including plugged exhaust, burning oil, and electrical failure.
The first two of these problems are obviously only going to be a concern in a gas-powered golf cart, though electrical problems may occur in all types.
These issues often result in different types of smoke and may occur both when your golf cart is in forward and when it is in reverse.
If your golf cart only smokes when you put it in reverse, then there may be more complex issues at play that need to be addressed, and you can read about these issues below.
We're going to examine a few of the most common of these issues, and after discussing them, we will give you an idea of how to diagnose and manage these concerns.
Most of the time, these concerns are usually small enough that cart owners can figure them out themselves, though some may require mechanical help.
For instance, oil-based problems may be a little outside of the skill set for some cart owners, and they will need expert help to manage these.
That said, if you have some mechanical skills or know-how to manage oil-based concerns and other more serious problems that may cause your cart to smoke, you can try out these repairs yourself.
We strongly suggest that you have at least one other person with you if you ever have to jack up the cart and go beneath it.
If the cart slips off the jack and falls on you with no one present, you're going to be in a much more dangerous situation than if you had someone who could help.
This individual can also provide assistance for a multitude of different steps, such as removing oil pans or cleaning out the exhaust system.
Make sure that you reach out to a good friend who you know has your back and who can provide many types of different mechanical help for your needs.
If you have a friend who is also a car mechanic, it might be a good idea to invite them to help you out, as many of their skills may translate.
For example, if they know why oil smokes in a normal car, they may be able to help you figure out the type of oil-based problem that is affecting your cart and how you can get it fixed with relative ease.
They may also be able to provide you with the tools necessary to fix these issues, which will vary based on the type of repairs you're doing.
1. Clogged Exhaust Problems
As your golf cart runs and produces exhaust, it should stay relatively clean, especially if you have a good oil filter fit to your golf cart's engine.
However, if your vehicle is burning oil at a high level, it may start to accumulate on the inside of your exhaust system and cause your exhaust to get clogged up.
In other cases, your exhaust may get clogged up with soot and dirt if you take your cart off-roading and let it get dirty or even drive in the mud.
This problem is so common that most cart owners have probably experienced it at least once or twice in their lives.
Thankfully, it shouldn't be too hard to manage this issue if you understand a few simple ways to clean your exhaust and get it operating smoothly again:
Turn on your golf cart and keep it in neutral while you push the gas pedal.
Run the cart as high as you can without pushing it into the red zone on your gauge.
Let the cart run in this way for 30­–60 minutes to potentially burn away all the soot in the exhaust.
Put your cart into reverse and back it up, watching the exhaust for excessive smoke.
If your cart no longer produces smoke when you drive, you have fixed the problem.
Carefully remove the muffler if it still smokes when running in reverse.
Start a bonfire somewhere safe and get it burning comfortably and stably.
Place your muffler on a few sticks and place those sticks on two Y-shaped sticks over the fire.
Let the muffler system heat up over the bonfire for a few hours and watch the smoke.
Once your muffler stops smoking, take it off the Y-shaped sticks and place the sticks somewhere safe.
Wait several hours for the muffler to cool down and for smoke to stop coming out of the end.
Put the muffler back on your cart and then drive it in reverse again.
If your muffler still smokes in reverse even after you take these steps, you need to consider draining out all of your old gas and replacing it with new gas.
That's because you may have added stabilizers to your tank that could cause smoking, which is not an uncommon problem for those who beef up their carts to overcome a low-speed issue.
You may also want to drain your old oil and put in a new type, one that is suitable for your golf cart and recommended by the manufacturer.
These steps are critical because they can remove dirty fuel and gas and let your exhaust system slowly burn out the dirty stuff.
Though the smoke may not stop immediately after this step, you should see it slowly disappear over an hour or two of operating the cart.
If the smoke still lingers when you put your cart in reverse at this point, it is important to move on to the steps below to see what else could be the issue.
2.  Engine-Related Problems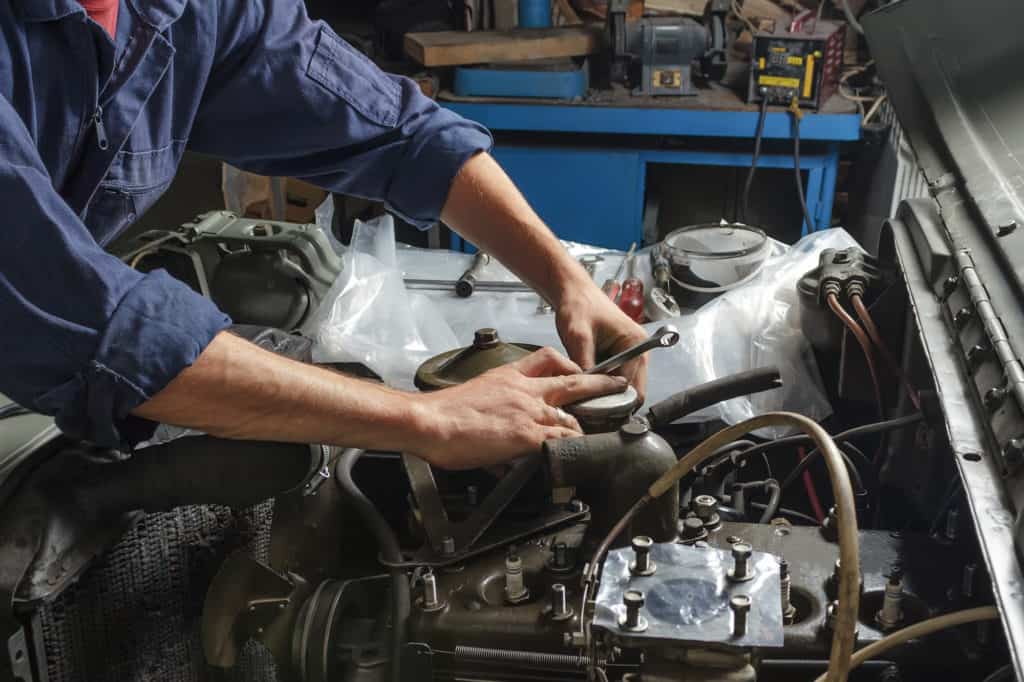 While a clogged exhaust system is a likely culprit for many smoking problems, you also need to pay attention to a handful of other engine-related issues.
These problems typically center on your gas and oil, but they may occur in other parts of your engine as well.
If these issues have developed, your cart needs to be inspected, and you need to take the necessary steps to manage them properly.
Just a few of the most common issues that you're likely to see causing smoke when putting your cart in reverse include:
Check your oil to see its level: If it's too high on your dipstick, drain some oil to stop the smoking.
Inspect your fuel float: If it is stuck or operates awkwardly in your engine, replace it with a new one.
Open up your airbox: If you see any oil on the inside of this area, replace your valve guides and remove the oil.
Look at your oil rings: If they get stuck on a piston as you move them, the engine must be rebuilt.
Smell your oil: If it smells like gas, you need to immediately remove it, clean the container, and add new oil.
Spot problems with your oil ring: If blown or broken, rebuild your engine to fix this issue.
Inspect your valve cover gasket: If it feels brittle or leaks, replace it immediately to stop the smoking.
Open up your carburetor: If you notice problems with it, replace it with a new OEM carb.
Watch for white smoke: If this smoke occurs, you need to change your carb needle or fix an oil leak.
Check for blue smoke: If you see blue smoke, replace the paper filter, valve guide, or oil control rings.
Watch your cart as it runs: If you see gas spitting, the carburetor likely needs to be replaced.
Pay attention to how your cart runs: If it moves jerkily while in reverse, replace your timing gears or chain.
Look under your cart when parked for a while: If you see oil stains, fix the leaks beneath the cart.
As you can see, there are a few instances here where you will need to rebuild the engine to take care of the problem.
Now you may be asking yourself if a little bit of smoke is worth completely rebuilding the engine, but we have a surprise for you: rebuilding your engine is critical in this situation.
If you do not rebuild the engine but just let it smoke in reverse, your engine problems will continue to get worse.
If you don't feel comfortable taking the steps necessary to rebuild your engine, reach out to a professional mechanic who can help.
3. Electrical Problems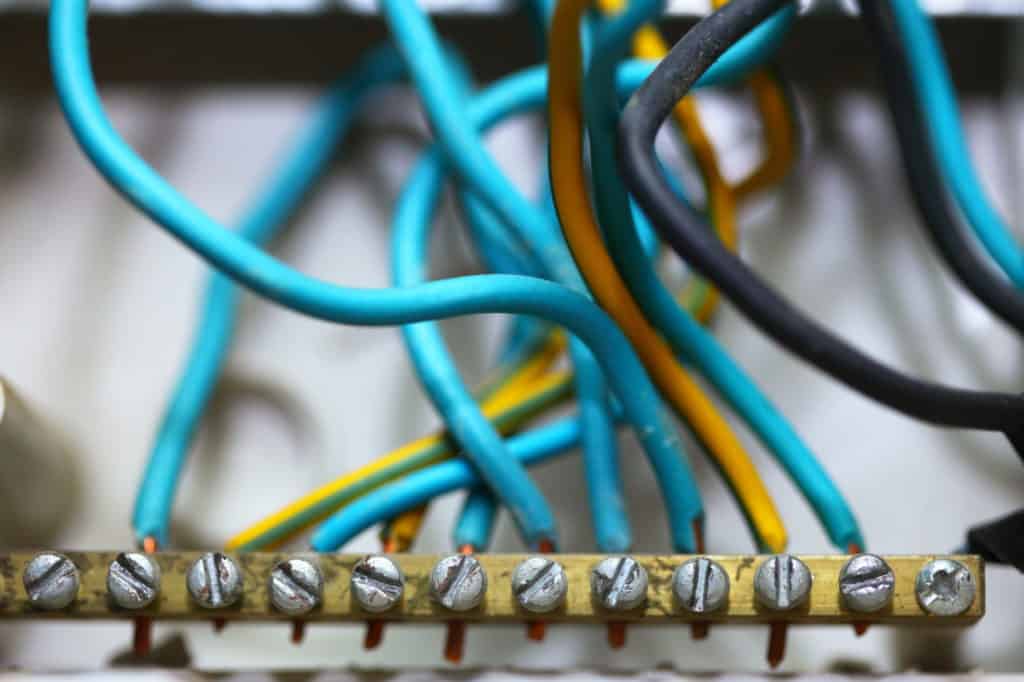 When smoke rises from your gas-powered golf cart anywhere but your exhaust, or if you cart is electric, there is likely a real problem with your electrical system.
Just a few of the likely culprit issues that may cause your cart to smoke in this way include concerns such as the following:
Frayed wires may cause a small fire whenever your cart runs.
Operational issues with electrical elements can trigger an influx of smoke,
Sparks are triggered by poorly connected electrical elements that cause smoke.
Failure of one or more of the cells in the battery may cause heavy smoking.
Lack of water in the battery cells may cause them to catch on fire while running.
Problems in the control system wires that trigger when you put the cart in reverse.
A failure in the fuse box may be caused by a power surge when putting the cart in reverse.
These problems cannot be tolerated for a moment longer than necessary because they can threaten the structure of your cart and even your life.
The moment you see an electric golf cart smoking in this way, stop it, find a trailer, put your cart on it, and haul it to a mechanic who can fix these issues.