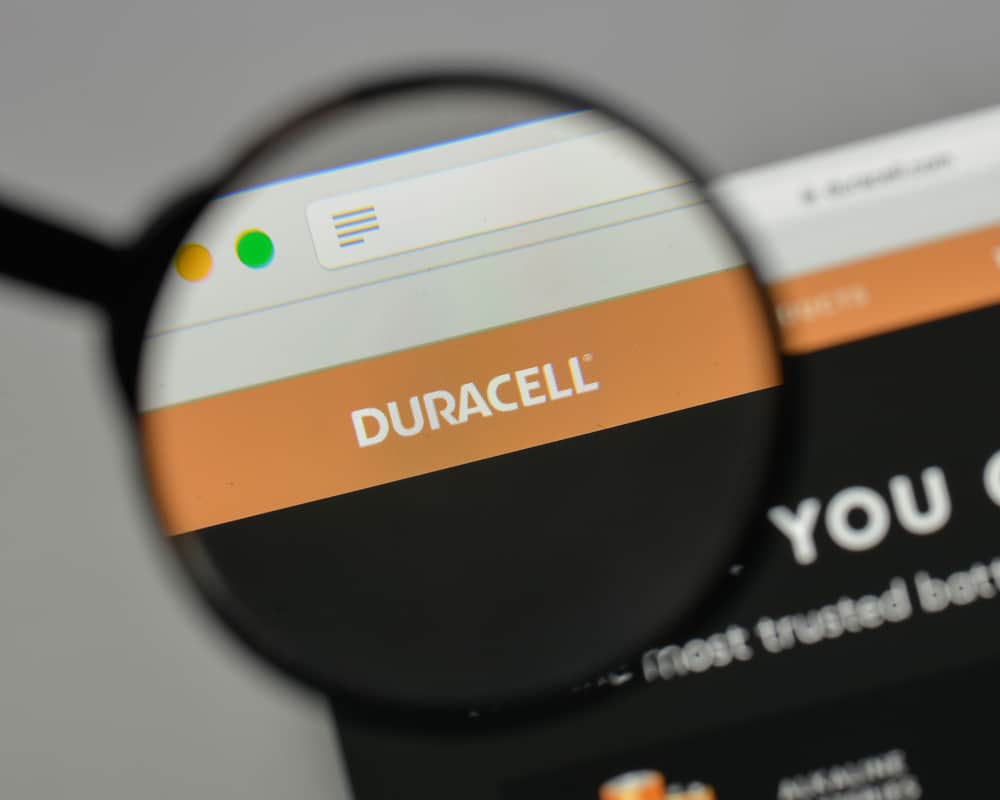 Golf cart batteries are produced by a handful of different manufacturers, some of whom may seem a bit fly-by-night compared to others.
However, Duracell golf cart batteries are among the most reliable and trusted on the market, and they provide a long-term level of operation that many cart owners love.
Who exactly manufacturers these batteries, and what kind of benefits do they provide the interested golf cart owner?
The answers to both of these questions are pretty simple, but they are important to understand if you want to get the high-quality battery experience that you deserve as a cart owner.

Who Makes Duracell Golf Cart Batteries?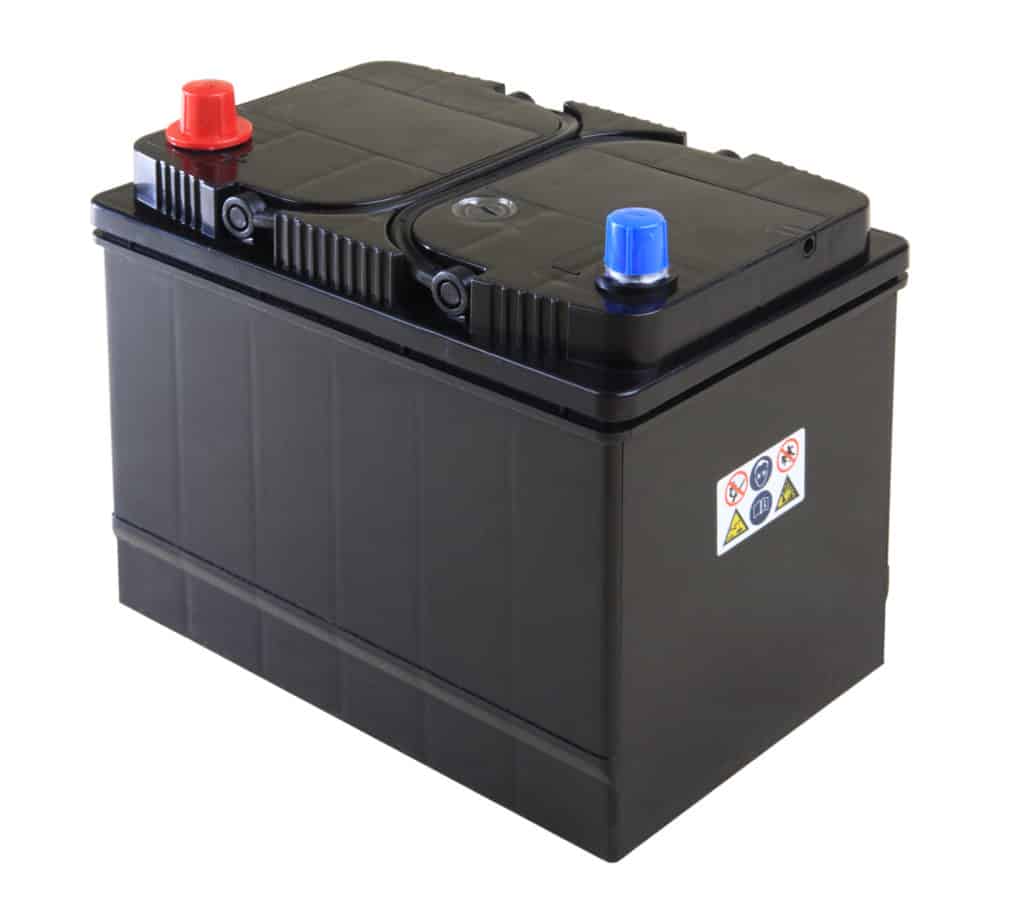 The name Duracell is one of the biggest in the battery world, as they have been around since the early 1920s and provide many high-quality and long-lasting batteries.
The Duracell who makes golf cart batteries is the same company that produces the batteries you might use at home or those options for various appliances.
Their overall operation has remained fairly simple and streamlined since the 1920s, though they were purchased by Berkshire Hathaway at some point and are no longer an independent company.
That said, Duracell's current designation was far from the first time it changed ownership and may be far from the last time.
After many different mergers and acquisitions over the years, Duracell eventually found itself owned by Procter and Gamble.
Procter and Gamble eventually decided to sell Duracell to Berkshire Hathaway in 2014 when they exchanged ownership of the battery company for shares Berkshire held in Procter and Gamble.
Throughout all this time, Duracell has continually looked to innovate in battery development as a company and operation.
Their long history began when Samuel Ruben, a scientist, teamed up with Philip Rogers Mallory, an important American businessperson.
Ruben had developed a unique mercury-based battery that was more powerful and long-lasting than other batteries available at the time.
These other batteries used a carbon-zinc design that was expensive, ineffective, and didn't operate as smoothly.
Since this time, Duracell has had to find another system due to the dangers of mercury, but it has continually expanded in many ways.
For instance, they purchased General Dry Batteries in 1956, a company that was, at the time, the third largest of all battery manufacturers.
Duracell also helped to invent the AA battery and the AAA battery, options that are so common in modern life that most people just take them for granted.
Other innovations created by Duracell over the years include the "durable cell" battery, from which the company derived its name.
Until 1980, the company used its old Mallory brand on all of its batteries, though the general brand name had been Duracell since 1964.
Throughout the late '70s the early 2000s, it was acquired, sold, and traded a handful of times, including by Dart Industries, a company that eventually merged with Kraft.
Beyond these changes, Duracell has continued to provide high-quality batteries and new innovative products, including making some of the earliest and most successful portable wireless chargers for cell phones.
Their introduction of golf cart batteries has helped them stay on the cutting edge ahead of their competitors, particularly Energizer.
Though Energizer has a very large share of the market (particularly in small at-home battery usage), Duracell takes up much of the golf cart battery market.
While their share isn't dominating because of the diverse array of different manufacturers on the market, they are one of the biggest names in this field.
As a result, it is important to understand just what type of battery they produce and whether or not they are a good choice for you.
Make sure to read through all of this information to decide if a Duracell golf cart battery is the right overall option for your needs.
What Type of Golf Cart Batteries Do They Make?
Duracell makes golf cart batteries that utilize a variety of different design elements to stand out, including these factors:
Six-volt deep-cycle design
DuraMAT design for better electrolyte absorption
No free-flowing electrolytes
Strong metal case for shock-absorbing capability
Streamlined power flow design
These factors help to make high-quality Duracell golf cart batteries an interesting option for cart owners who want them.
How Good Are Duracell Golf Cart Batteries?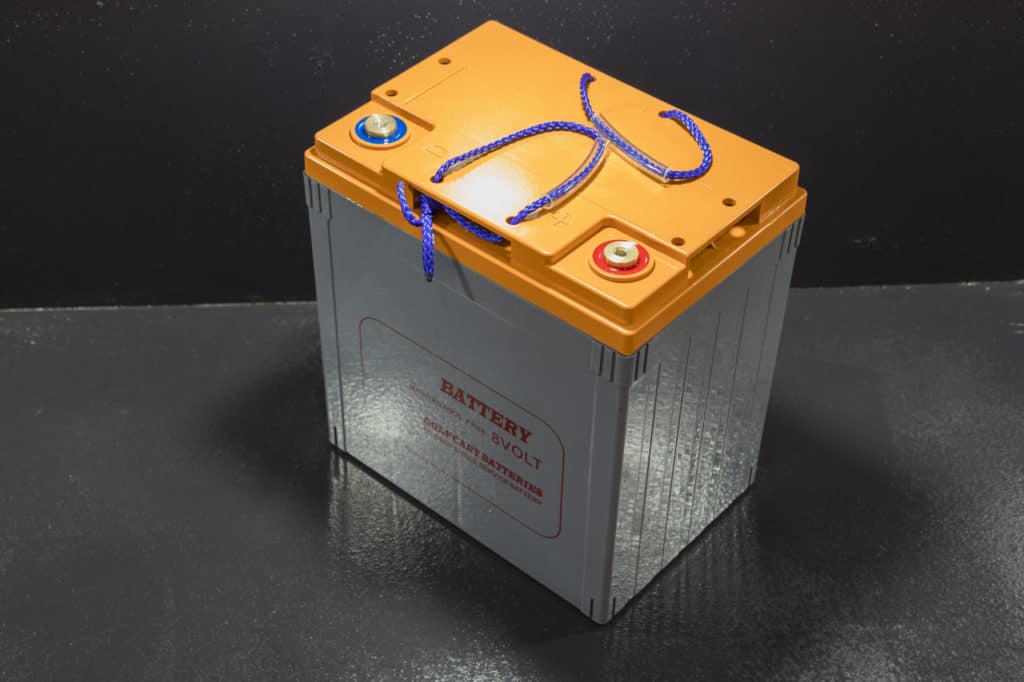 Over the years, Duracell has earned a name as one of the best and most reliable of all golf cart battery manufacturers.
We recently tested a few of these batteries to see what kind of benefits they provided for users like you.
We compared them to options like Trojan to get a good idea of just how well they would operate and what benefits and downsides they provided.
To be fair to our readers, we will list the upsides of using Duracell golf cart batteries, but we will include the downsides as well.
In this way, you will get a better understanding of what kinds of usage you can get from these batteries in your cart.
For example, Duracell golf cart batteries are often among the strongest and most durable types and will last a very long time compared to other options.
Even with their golf cart batteries, they focus on durability and strength, striving to create the kind of long-lasting option that cart owners want and deserve.
However, they also have many other benefits that make them a unique and beneficial option for many cart owners.
For example, they don't need to be watered or charged nearly as often as other batteries because of their unique design.
This benefit helps to cut back on the need for various types of maintenance, steps that can be quite frustrating to handle without expert help.
Just as importantly, Duracell golf cart batteries have long-lasting terminal protection that keeps them from rusting and corroding.
In this way, these batteries are protected from serious damage and will last a lot longer than other types of golf cart options.
In our tests and our careful examinations of these batteries compared to others on the market, we found that Duracell tended to suffer less from vibration-related damage and other types of issues.
That type of high-quality protection is great because it helps to ensure a higher level of operational efficiency and cuts back on long-term problems with battery usage.
That said, Duracell batteries do have some common concerns that need to be discussed before you make any final decisions.
For example, these batteries contain a high level of acid that may be damaging to some golf cart owners if not properly handled.
For example, if you're not careful about how you tip your battery when handling it or riding your cart, the acid may leak out and cause damage to various areas of the cart.
This problem is one that is usually easy to avoid if you just never tip over your battery and keep it as upright as possible while you are operating your cart.
That said, some people may not understand this point and may end up leaking a large amount of acid everywhere on their cart.
Therefore, you will need to make sure that you keep any Duracell battery that you own upright in your golf cart to keep it from leaking and damaging your cart interior.
Doing so will provide you with the long-lasting battery strength that you want and deserve and will also protect your cart and your battery from serious potential damage.
This will also help to ensure that you don't spend a lot of money upgrading your cart and its interior in any way necessary.
Another common issue you may run into with Duracell golf cart batteries is the fact that you have to water them with distilled water.
Though most golf cart batteries recommend you use distilled water to run smoothly and efficiently, Duracell only allows you to use distilled water.
Thankfully, this problem is not that big of a deal because distilled water is usually quite easy to find and is often inexpensive.
However, if you aren't aware of this fact and you try to use non-distilled water in your battery, you will end up seriously damaging it.
That's because any minerals or metals that may exist in the water (even if very small amounts) can easily cause the battery to misfire and trigger a broad range of damage problems.
Thankfully, if you are well aware of this problem and make sure that you only use distilled water when watering your Duracell battery, you shouldn't run into any complications that affect how well it operates.
Another fact to keep in mind is the reality that Duracell batteries don't last as long as options like Trojan batteries.
Trojan provides some of the most reliable and high-quality golf cart batteries on the market and focuses heavily on long-lasting designs.
The difference between the two battery manufacturers is quite minimal: our tests found that Trojan batteries lasted about one hour longer than Duracell per charge.
That amount can make the difference between getting home on time with your golf cart or having to call somebody to pick you up because your battery suddenly died on you.