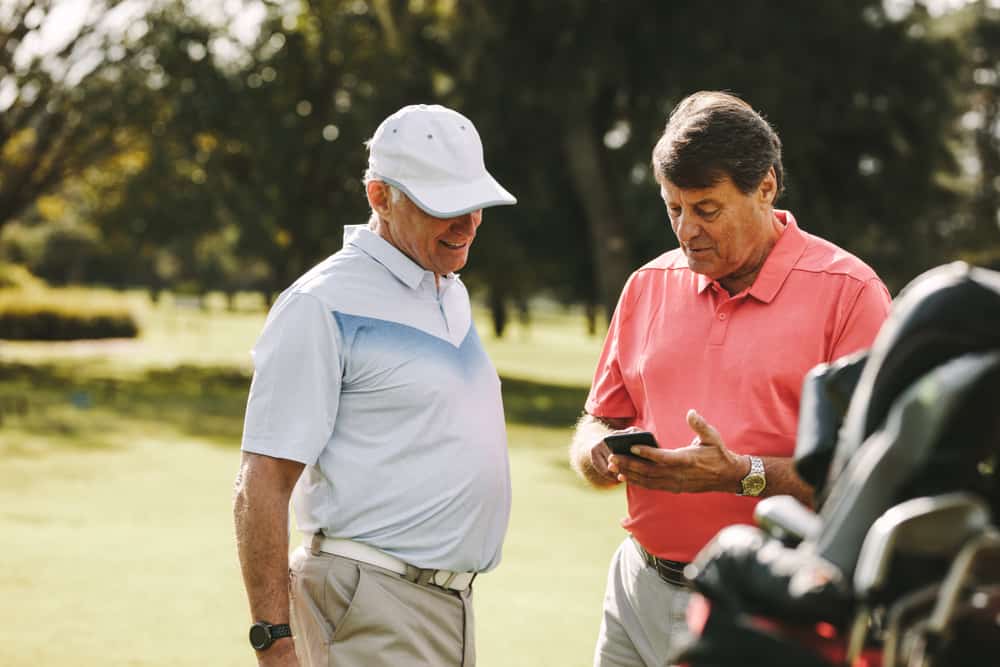 A golf launch monitor can be a very helpful way to keep track of your golf game and make sure that you are starting to improve your game.
The problem with the launch monitors is that they are very expensive.
Golfers love having this technology, but with the cost of the launch monitors, it becomes a bit difficult for average golfers to afford them.
However, more and more companies are creating these miniature launch monitors that do a very good job for a much more fair price.
One of those monitors is the new PRGR Black Pocket Launch Monitor.
If this is a brand name that you have not heard of, you may want to keep reading.
We have all the information you will need about the PRGR Launch Monitor.

PRGR Launch Monitor Review
1. PRGR Launch Monitor Key Features
Uses Doppler radar for more accurate results
Measures swing speed, ball speed, smash factors, distance
Allows you to keep a history of 500 swings
Works for both left and right hand
The company has been making launch monitors for many years
Automatic shutoff helps to save battery
Easy to use and does not require Wi-Fi
2. PRGR Launch Monitor Specifications
Weighs 4.4 ounces with batteries
Fits in pocket
Battery operated
One year warranty
It comes with a protective case and manual
PRGR Launch Monitor Review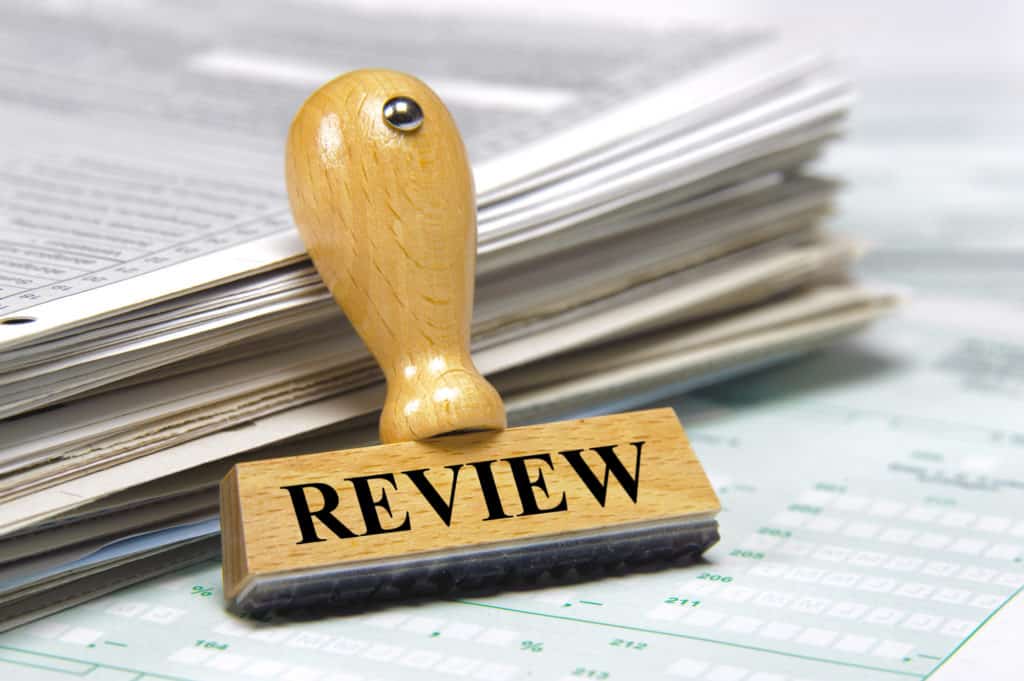 When you purchase a launch monitor, there are certain specifications and features that you will have to make sure are in place.
We will look at some of the key features and specifications of the PRGR so that you can decide if this is the best model for your golf game.
1. Accuracy
What good is a launch monitor if the results are not accurate?
If the results that you are getting do not accurately reflect what you are doing, you won't be able to make changes or recommendations to your golf game.
The general rule of thumb is that the more expensive a launch monitor is, the more accurate you will find it to be.
When you look at some of the most expensive launch monitors, you may spend tens of thousands of dollars.
The pricing is typically reflective of the accuracy and the number of factors that your launch monitor can evaluate for you.
For instance, launch monitors that give information on ball flight, smash factor, and other things tend to cost quite a bit more.
The thing that you will notice about the PRGR is that it is actually very fairly priced.
In fact, considering the price, it is one of the more accurate options on the market.
You can expect that there will be a few yards of error in these smaller pocket-sized machines for determining your launch.
However, for the price, you have to expect that the numbers are not going to be 100% accurate.
If you want a general idea of your yardage, your speed, and a few other factors for a very fair price, this is the way to go.
2. Ease Of Use
Some launch monitors are easier than others, and the new PRGR Black Pocket Launch Monitor is really simple and easy to use.
With the PRGR, once you get it set up and ready to record, there won't be all that much else that you need to do.
It does take a bit of time to get the monitor set up, but once everything is in place, it is very simple.
You simply swing away and look down at the monitor to get your results.
Although this unit does not have Wi-Fi capabilities for you to send the results to your phone, it does make it simple when you can just look down and get your key stats.
In addition, you can use the PRGR for other sports, such as Tennis, Soccer, and Baseball.
The unit takes a few batteries and tends to last for quite some time.
You can simply replace the batteries when the time comes, but with the battery saving technology, you shouldn't have to worry about that all that often.
When you are swinging, the PRGR will automatically pick up the fact that you are hitting shots and it will start recording.
You won't have to go over to the machine every time and tell it to start recording.
3. Measurements
Many golfers think that a launch monitor will just tell them how far the ball has traveled.
Although this is one of the measurements that you will get from a launch monitor, it is not the only one.
If you use a great launch monitor, you should be able to get things like swing speed, ball speed, carry distance, total distance, and smash factor.
This is more than enough information for the average golfer looking to work on their golf swing.
If you are trying out a new technique or a new club, the PRGR gives you the information that you need to see if you are to make progress.
4. Package Contents
Depending on the type of launch monitor that you purchase, you may find that you get different accessories with the unit.
Some launch monitors have several pieces that need to be connected and adjusted so that the launch monitor functions properly.
Others are just going to be one simple piece that, when set near a golfer, can start recording anything necessary.
Because of the Doppler technology it uses, it is very simple to get the PRGR set up and working.
All you need is a few batteries and the actual unit.
In addition, the model comes with a protective case to keep it in good shape for quite some time.
Since the launch monitor is placed in the grass, you should always be aware of where you are placing the monitor and that you are not putting it in wet grass.
In addition, ensure that you are not going to hit the launch monitor in any way as you swing through the golf ball.
You will also get an instruction manual that will give you more insight into how to use the PRGR when you are on the range.
5. Size
The PRGR Black Launch monitor is considered a pocket launch monitor.
This is one of our favorite things about the PRGR because it is so easy to bring with you to the range.
If you are careful, you can keep this in your pocket as you make your way around the golf course.
6. Pricing
As we have mentioned, launch monitors are some of the more expensive accessories available for golfers.
Since the pricing of launch monitors is often so high, you will find that many golfers refuse to even purchase these units.
However, the PRGR is one of the most inexpensive launch monitors on the market, and it is very impressive for the money.
If you are trying to add golf launch monitor technology to your golf equipment, this is one of the best choices out there.
We also think this is a unit that makes sense for an average golfer.
If you are a low handicap player trying to make it as a professional, then you may want to choose something that has a bit more advanced technology than this model.
7. Manufacturer
You may not be aware of PRGR, but this company has been making golf equipment for nearly 40 years.
The Yokohama company has made truck tires and other equipment for many years, and they even sell the product with a warranty.
We will not tell you that this is the highest quality launch monitor on the market, but for the price, you get a very good value.
8. Left- or Right-Handed Golfer
Some golf monitors can't be adjusted to work for both left- and right-handed players.
These monitors can only track golfers who are right-handed because those are the people who will be purchasing the majority of these units.
The great thing about the PRGR is that it will work for both left- and right-handed golfers.
If you need to share this with a friend who is a lefty, they will be able to take advantage of the technology as well.
Overall, you will find this to be a very versatile launch monitor.
9. Display
The display on the PRGR is not all that big.
Remember that this is considered to be a pocket launch monitor.
If you want to use a launch monitor like this, you will have to be okay with the smaller display size.
However, the numbers displayed on the PRGR are plenty big enough, and they are easy to read.
Part of this is because the monitor does not put a ton of information on the screen.
You get just the basics that you need, and you can work with this to be able to change and adjust your golf game accordingly.
Overall, we found that even though the display is small, it gets the job done.
Who Needs A Launch Monitor?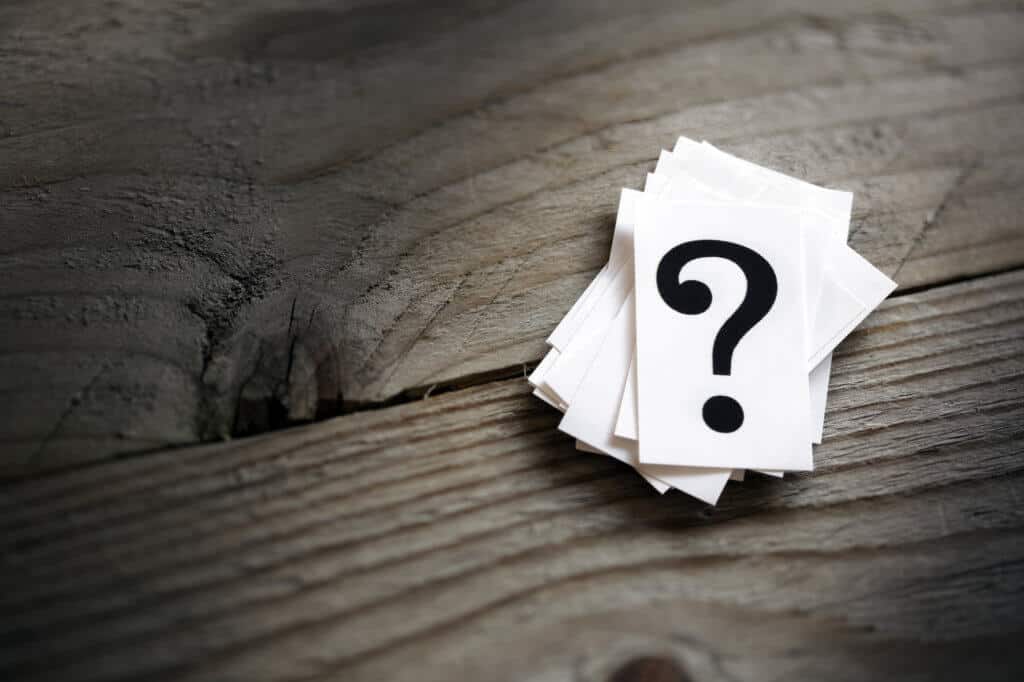 Now that you have a pretty good understanding that the launch monitor is a smart purchase, you may be wondering what the perfect launch monitor customer looks like.
These machines are handy, and they can help your game, but are they really necessary for all golfers?
Here are the golfers we think will benefit the most from a launch monitor.
1. Low Handicap Players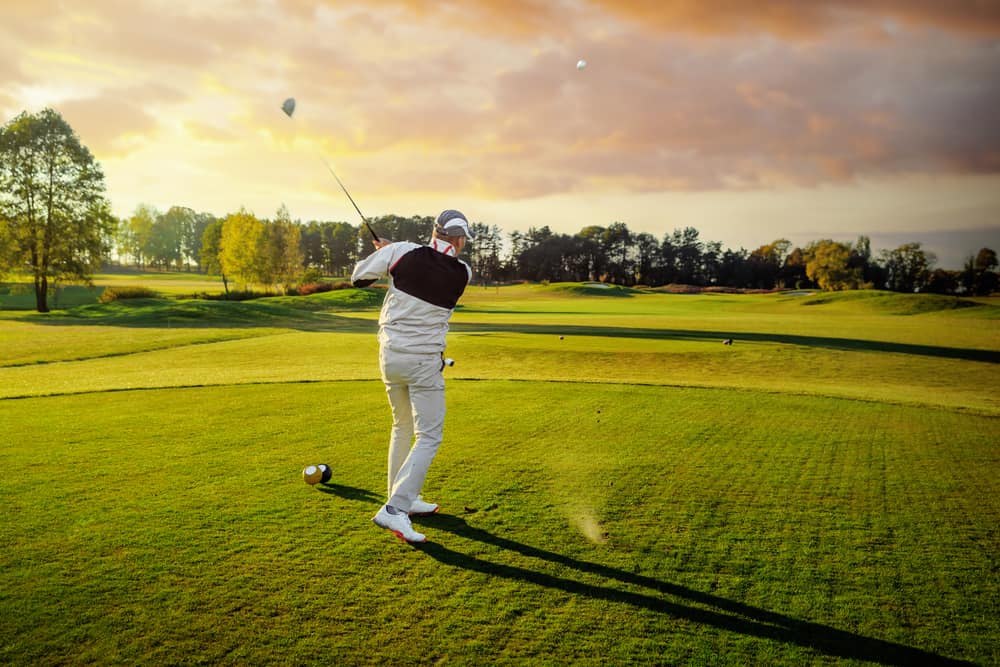 Low handicap players often have to put in a lot of time and effort to keep their handicaps low.
If you don't have the skills and don't put in the time, it is nearly impossible to stay great at golf.
For low handicap players, one of the best things to do is to keep a close eye on all of the progress you are making.
Sometimes a low handicap player will make a swing change only to find out that it actually cost them a bit of distance or club head speed.
When on the range practicing, the player may have no idea that they have made this mistake until they have returned to the golf course.
With a launch monitor, you can stay right on the range and get the feedback necessary to be able to decide if a swing change is a smart one or not.
Waiting until the change has had a bigger impact on your swing can be detrimental and cause more issues for you as a golfer.
2. Golfers Making Swing Changes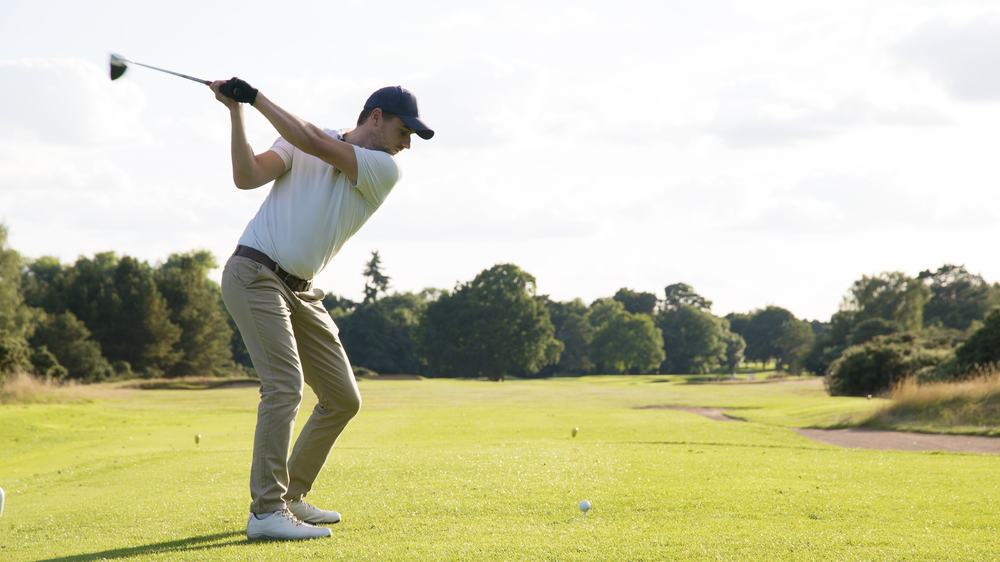 Golfers who are in the middle of making swing changes are going to benefit from the launch monitor.
There is no real way for a golfer to know if these swing changes are working or just getting more complicated.
The best way to manage this is to monitor the changes you are making and their immediate impact on your golf game.
If you have made 2021 your year to start getting better at golf and really take things seriously, the launch monitor is a smart investment.
Although you won't get as much feedback as you would from a golf professional, you can still get some ideas as to what is working and what is not.
Some people make a big time commitment to their golf game, and then they practice all wrong.
We hate to see this happen, and it's important for golfers to be aware that not all practice sessions are good ones.
You have to work hard on your game and be smart about how you practice in order to improve.
3. People Looking To Change Their Golf Equipment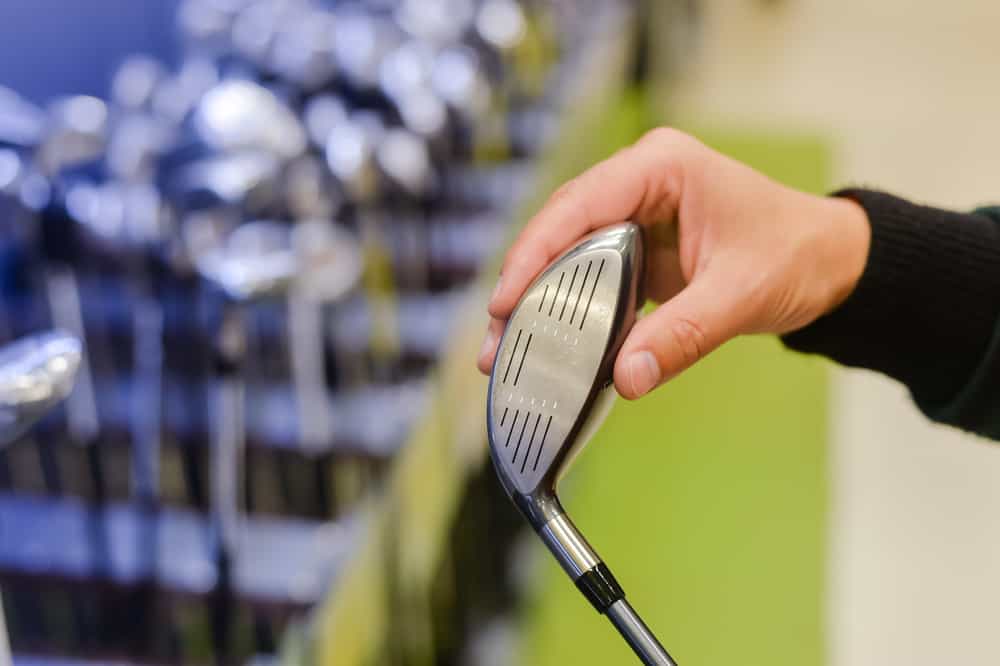 If you are in the process of searching for new golf clubs for your game, a launch monitor is a smart choice.
Launch monitors can tell you if a new club you are trying is making a difference or if it is simply the same as your old club.
Of course, you can go and pay for a complete club fitting that will tell you this information, but it will likely cost quite a bit of money.
Purchasing a launch monitor allows you to have access to this type of swing information at all times, not just during a fitting.
In addition, you can tell if your stats are no longer what they used to be and that it could be time to get a new shaft in your driver.
Is A PRGR Worth The Money?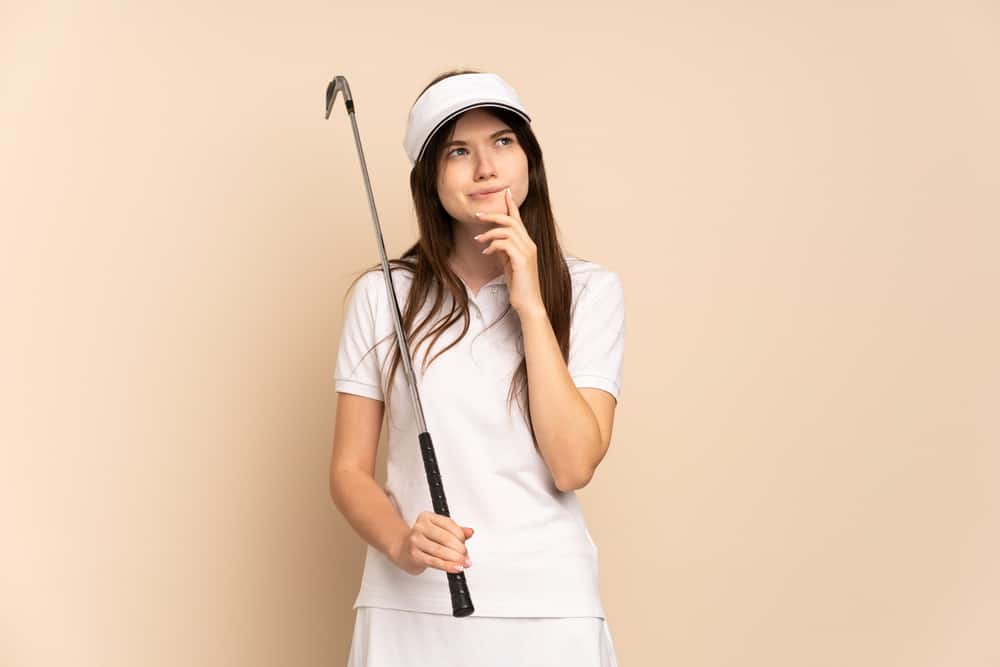 After the time we have spent reviewing this product and testing it, we have found that the PRGR Launch monitor is worth the money.
Don't expect that this launch monitor is going to have the same accuracy or responsiveness as a $50,000 Trackman.
However, you must also consider that you get what you pay for.
For the money, the PRGR is well worth what you will pay.
You will find that the features are simple and easy to use.
The only real negative is that you will have to spend a bit of extra time getting it to line up and be in the right position the first time you use it.
However, once you do, you will be good to go.
The PRGR company has been around for many years, and they stand behind their product with a solid one-year warranty.
For the price, the size of the unit, and the ease of use, the PRGR is well worth the money that you pay.
Get one of these today to see some changes in your game and take the steps towards becoming a better player.