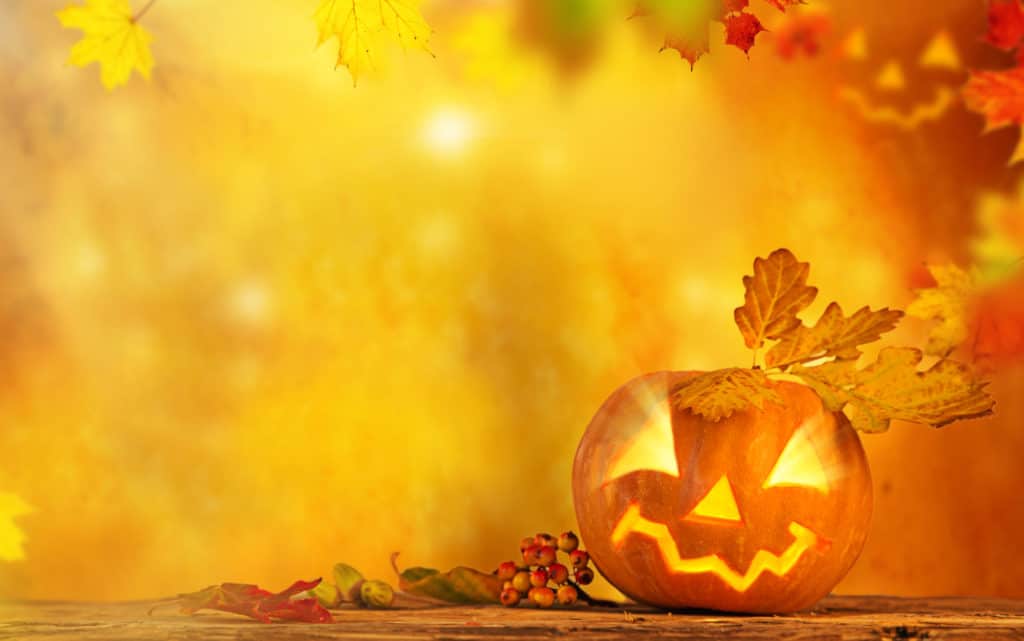 With the fall approaching, it is a perfect time to start thinking about Halloween decorations.
If you want your golf cart to be extra festive this year, we have some great options for you to consider.
Golf cart Halloween decorations come in all different types, and although you may need to get creative with some of them, it is not difficult.
There are lots of ways to get your cart dressed up for Halloween.

25 Great Golf Cart Halloween Decorations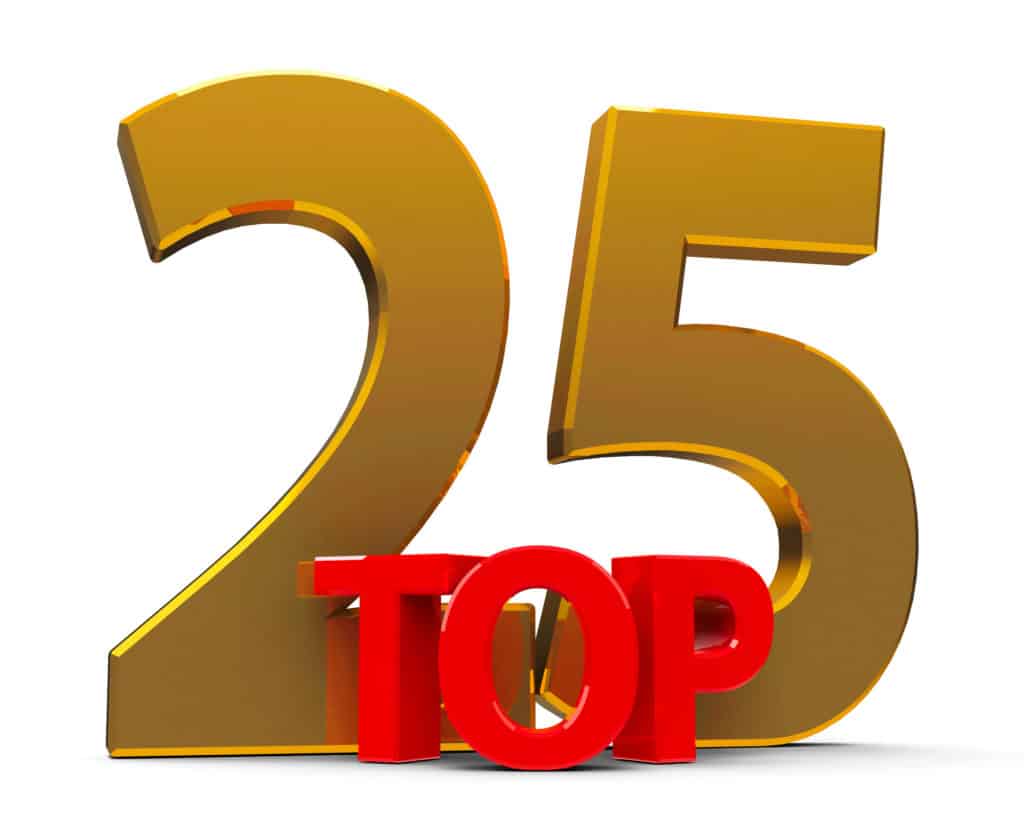 1. Twinkle Star Halloween String Lights
Key Features
Comes with three sets of lights
Works with batteries
Easy to hang
At the top of our list are some great Halloween String Lights.
Battery operated string lights are such an easy addition to a golf cart decorating theme.
These lights come with purple bags, white ghosts, and orange pumpkins.
You can decorate each side of your cart with a different type of light.
These are easy to install and turn on and off with a switch.
2. Twinkle Star 2 Set Halloween Fairy Lights Battery Operated
Key Features
LED lights
A string is easy to wrap on the cart
Has a remote control
String lights or rope lights are very popular on golf carts because they are easy to wrap and install.
These orange lights require a few AA batteries, and you can use the remote to adjust between eight different modes.
You will be able to change how the lights flash and the brightness as well.
There is a timer on the lights if you want to keep them on for a certain period and then shut them off.
The string is 33 feet long and offered at a very fair price.
3. JOYIN 800 sqft Stretch Spider Web with 72 Fake Plastic Spiders for Indoor and Outdoor Halloween Decoration Party Supplies
Key Features
Includes web and spiders
Durable
Stretchable
The JOYIN Stretch spider web comes with 72 fake spiders.
This is an easy to attach spider web, and it is quite realistic looking.
You can drape the spider web over the folded down windshield on the cart.
We have also seen golfers putting it over their golf clubs.
This is an easy option to install, and you may not want all 72 spiders on the cart while you are riding around, but a few will certainly help complete the Halloween look.
4. BESTOMZ Halloween Decorations Outdoor Giant Spider
Key Features
Large size
Made for the outdoors
Easy to attach to the roof of the cart
The BESTOMZ Halloween Decorations Outdoor Giant Spider is a very affordable spider made for the outdoors.
This spider is about three feet long, and there is certainly no missing it.
This is an amusing decoration to add to the roof of your golf cart during the Halloween season.
There are multiple ways you can attach the Spider, and at this price, if it only lasts for one season, you won't be too upset.
5. Aimto 3×5 FT CrossKnife Flag and Jolly Roger (Red Scarf) Flag
Key Features
Pirate theme
Comes with two flags
Suitable for golf cart parades
A flag is one of the easier decorations to add to your golf cart.
There are multiple ways you can attach a flag, and since flags are made for the outdoors, you won't have to worry about wind and rain.
These two Halloween flags feature a pirate type design.
Add these flags and a few LED lights to your cart, and you will be all set for a spooky night.
6. TURNMEON 6Pcs Halloween Ghost Hanging Decorations with Witch Hat Shapes
Key Features
Six pack
Battery operated
Durable
If you want to get a bit more spooky with some of your decorations, the Turnmeon Ghost Hanging decorations are a great choice.
You can get creative about how you hang these on the cart.
They come in several different colors, and they are built for the outdoors.
You can probably hang a few on your golf cart, depending on the size of your cart.
Each one is battery operated and switches on and off quickly.
7. YUNLIGHTS Halloween Pumpkin String Lights Battery Operated with Remote Control
Key Features
Pumpkin shape
8 Lighting modes
Waterproof
The YUNLIGHTS are such a classic Halloween decoration that they had to make our list.
When you mention Halloween, the first thing that comes to mind is pumpkins.
These pumpkin lights are easy to hang, they are battery-operated, and they look nice as well.
If this is your first time doing Halloween decorations on a cart, this is a perfect option to consider.
8. Halloween Decorations Witch Hat String Lights Battery Operated with Remote Control
Key Features
Multiple colors
Easy to turn on and off
Remote Control
If the hanging ghosts were a bit too spooky for your taste, these witch hat decorations make a great choice.
These are battery-operated, and they also have a remote control.
The remote is easy to use and will help you to program between the eight different light settings that these hanging decorations offer.
Golf cart hanging decorations can attach to the cart in several different ways.
Many people find that zip ties are easy and affordable to use.
9. AISENO Realistic Skeleton Stakes Halloween Decorations for Lawn Stakes Garden Halloween Skeleton Decoration
Key Features
Lower in price
Realistic looking
Can hang in a variety of ways
We are not sure about you, but if we saw this coming out of the back or top of a golf cart, it would undoubtedly give the cart a festive look.
This Aiseno Realistic Skeleton is an outdoor Halloween decoration bound to hold up over time.
We have seen this coming out of the top of a cart and also in the golf club bag on the back of a cart.
There are lots of ways to get creative with this Halloween skeleton decoration.
10. Supoice Halloween Decorations Outdoor 8 Pack
Key Features
Comes with stakes
Can remove or keep stakes on
Lightweight
The Supoice Halloween Decorations 8-pack is a good choice if you want something lightweight and easy to attach.
You can use a bit of Velcro on the back bumper of your cart to install one of these.
A bit of double-sided tape could be used to put one on the hood of the golf cart.
Make sure you choose a temporary adhesive that will not leave a residue when you take it off.
With the variety that comes in this pack, your cart will be looking great in no time.
11. PINCHUANG 2 Pack 40 Inch Halloween Pumpkin Ghost Windsock Flag
Key Features
Easy to hang
Comes in a two-pack
Made for the outdoors
A windsock is another easy golf cart decoration.
You can attach one of these ghosts to fly out both sides of the back of the cart.
When you ride around, it will appear as though two spooky ghosts are following you.
Make sure you attach the windsock flags properly so that they don't fly away on you the first time you test them out.
12. 11.5 Feet Battery Operated Halloween String Light with 20 LED Skulls/Pumpkin, 8 Modes Dimmable Waterproof
Key Features
Waterproof
Eight modes of operations
LED
If the spooky golf cart decorations are more your style, then these Battery Operated Halloween String Lights are a great choice.
There is a larger skull with spooky pumpkins that surround it.
You will be able to set these in eight different modes, and they are dimmable as well.
The fact that these are outdoor lights and are entirely waterproof only makes them even better for a golf cart design.
13. Kangaroo 18" Wicked Witch Legs, Halloween Décor
Key Features
Made for outdoors
Easy to hang
Should last for several seasons
As we mentioned early on, decorating a golf cart for Halloween takes a great deal of creativity.
These Wicked Witch Legs are a fun addition to a cart for several reasons.
For starters, they are effortless to attach.
Secondly, they can be installed in several different locations.
Whether you have them coming out the back or the front of the cart, people will know you are all set for the holidays with these attached to your golf cart.
14. Twinkle Star Halloween Spider Web with 31 LED Waterproof Purple Lights and 2 Black Spider
Key Features
Includes web, spider, and lights
Unique looking decoration
Waterproof
We have given you several different options for your golf cart which include lights.
This spider web with spiders and lights is a unique option.
This decoration will look like you have a spider web on your cart, and the spiders are included as well.
This looks cool on the front hood of the cart and also on the bottom half of the windshield if it fits on your cart that way.
With a simple on and off switch, this is an easy-to-use, easy-to-install model.
15. All Hallows Eve Halloween Car Auto Costume Decoration Witch's Legs Sticking Out of Trunk
Key Features
Built for outdoors
Works on cars or golf carts
Durable
One of the best tricks, when you are looking for Halloween decorations for your golf cart, is to look for decorations that will work for cars.
Most of the time, if a decoration will work on a car, you can get it to work for your golf cart as well.
Another added benefit of car decorations is that they are almost always waterproof and durable.
Since cars can do speeds higher than most golf carts, these are a great choice.
The All Hallows Eve witch legs are a whimsical design that will make it look as though you are hiding an extra witch or two inside your golf cart.
16. KUUQA 4 Pcs Bloody Handprint Clings Horror PVC Stickers Decals for Halloween Decorations
Key Features
Should stick to the windshield
Easy to peel off
Lower in price
You should probably wait until it is Halloween time to install these on your golf cart.
The Kuuqa Bloody Handprint Clings can be a bit shocking when you have them all in place.
The widow clings tend to work pretty well on golf cart windshields.
These are a lower-priced option and will add a quick Halloween decoration that will probably only last you one season.
If you have a golf cart parade in your neighborhood for Halloween, these are going to earn your cart some extra attention.
17. Mystic Industries Black Bat Halloween Vehicle Costume
Key Features
Made for outdoor use
Easy to install
Comes with nose and wings
If you have ever thought your golf cart would make a great bat, the Mystic Industries Halloween Costume is a great choice.
These are made for cars, so they are easy to install.
The product is also going to work well outdoors and should last from one season to the next.
The Mystic Industries Black Bat Halloween Vehicle Costume comes with two wings and the nose as well.
If you want something simple which still gets your cart ready for the Halloween season, this is the way to go.
18. 6 Pieces Large Rubber Snakes in 2 Sizes 47 Inches and 29 Inches, Fake Snake Black Mamba Snake
Key Features
Easy to wrap around cart
Comes with six snakes
Holds up well outdoors
Indeed, a spooky snake qualifies as a great Halloween decoration.
Since these snakes quickly wrap around things, they are perfect for adding to a golf cart.
You won't have to do too much more than wrap these snakes around any of the bars or handles on your cart.
Since the product is rubber and can be used in the yard, it works well for a cart and won't get ruined in the rain.
This is a reasonably priced decoration because six snakes come in a pack.
Add a few LED lights to your cart along with these snakes, and people will be sure to stay away!
19. 16" Posable Halloween Skeleton- Full Body Halloween Skeleton with Movable Joints for Haunted House Props Decorations
Key Features
Posable
Movable Joints
Easy to work with
If you ride around in your golf cart on your own quite a bit, it may be fun to bring along a friend.
A skeleton riding along with you in the golf cart is a funny and classic golf cart decoration.
Be sure to choose a skeleton that can be posed so you can get them looking like they should in the golf cart.
If you want to put this smaller one on the dash of the golf cart, that is also an excellent spot for it.
Either way you decide to use this skeleton, there is no question that skeletons are a classic piece of Halloween décor.
20. Happy Halloween Door Wreaths | Spider Mesh Outdoor Front Door Wreath; Black Orange White
Key Features
Made of high-quality material
Should last from year to year
Custom design
If you read our post about the best Christmas decorations for a golf cart, you may recall that we said a wreath works well on the front of a golf cart.
This is a Halloween wreath made for a front door, but it certainly works on a cart as well.
These Halloween wreaths are made to order.
If you have an individual color scheme or design you want to go with, you will be able to do so with this wreath.
The wreath can be attached to the golf cart in a few different ways, but it sits best on the hood of a cart.
Since a wreath naturally has a large hole in the middle, it is easy to tie a string around and get it to sit on the golf cart just right.
21. G128 – Halloween Garden Flag, Happy Halloween Quote with Pumpkins
Key Features
Comes in several styles
Simple and easy to hang the flag
Made for outdoor use
We have featured a few other outdoor flags on our list, but this Halloween one is a bit more child friendly.
If you have young children who are not into the scary Halloween décor just yet, this cute pumpkin sign could do the trick.
You can find numerous ways to attach this flag to your cart using a bit of string.
Hanging it out the back is usually the best way to do it, so everyone behind you can see the flag as well.
22. 1/2PCS Outdoor Waterproof Flameless LED Pillar Candles
Key Features
Great size
Easy to use
Waterproof
Although these may not seem like a large Halloween decoration, you will be surprised at what a difference they can make on a cart.
These Waterproof and Flameless LED Pillar candles work nicely in the golf cart cupholders.
If you want to add a bit of spooky to your golf cart in an effortless way, this is absolutely the way to do it.
The skulls on the cart candles take these waterproof LED candles to the next level.
23. Skeleton Halloween String Lights
Key Features
Skeleton style lights
Variety of colors
Multicolor
These Skeleton Halloween string lights come in a variety of colors and can add some style to your golf cart.
There are two lighting modes you can use when you put these lights up.
We love how easy they are to hang and that they run on batteries, so you won't need to do any golf cart wiring work.
24. MAOYUE Halloween Lights Outdoor 2 Pack
Key Features
Five different colors
Over forty lights
Waterproof
The MAOYUE Halloween Lights are a perfect way to cover your cart in lights.
These come with more than forty spider lights in five different colors.
This two-pack of lights is waterproof and will easily cover your golf cart.
The eight different light modes allow you to customize the look of your cart.
25. JOYIN 17" Halloween Foam RIP Graveyard Tombstones (5 Pack)
Key Features
Comes with five different signs
Foam material, easy to hang
Lightweight
Last on our list is the JOYIN 17" Halloween Foam RIP Graveyard Tombstones.
This is a five-pack of Halloween decorations, and they come in a foam-type material.
This is another option you will have to get a bit creative with when it comes to hanging on your golf cart.
We love that these are made for the outdoors so they will last for quite some time.
If you want to do a graveyard theme on your golf cart, you will be all set with this product.
Hopefully, our list of the 25 best golf cart Halloween decorations has helped to give you some great ideas for this upcoming Halloween.
Remember that the best golf cart decorations are those that are waterproof and battery operated.
Not having to do any wiring to your golf cart is a great benefit.