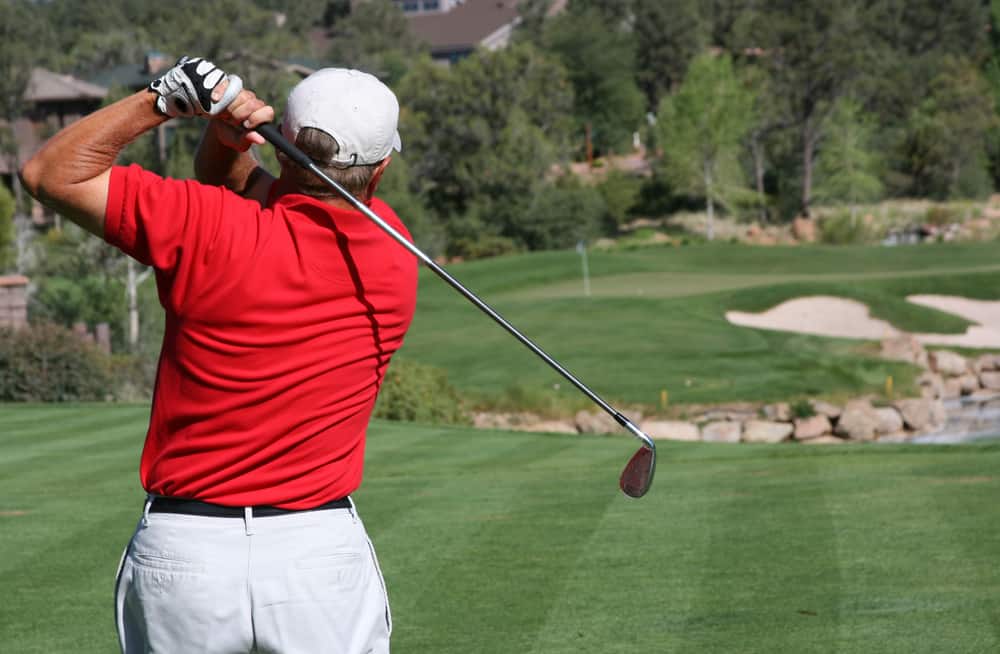 One of the things that we have learned through the years is that the higher a golf shot goes, the further it typically flies.
This has really changed the thoughts of so many players who thought that keeping the ball flight down was their way to get longer shots.
Truly, your shots should stay in the air as long as possible if you want to get the distance and performance that the professionals see.
If you love your current set of golf irons but know that they need to go a bit higher, then you can look into adding a high launch iron shaft.
A high launch iron shaft is a great way to see a completely different level of performance from your set.
You will be able to take the same golf swing but see different results.
Let's take a look at some of the best high launch iron shafts on the market.
There are sure to be options on this list that will work for your game.

High Launch Iron Shafts (Top 10)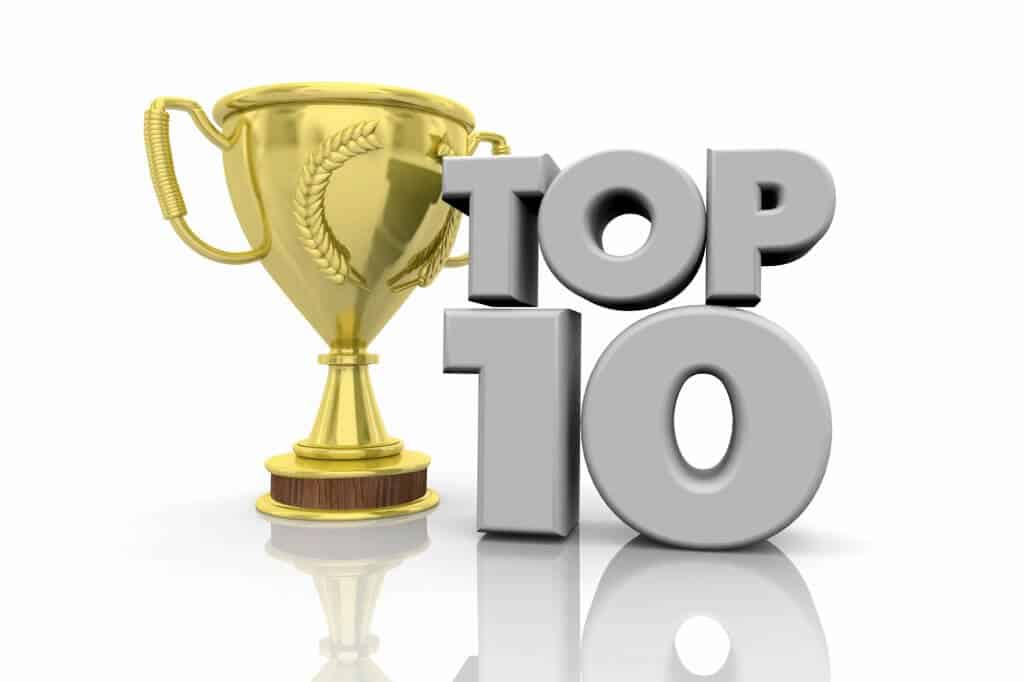 1. Ust New 2018 Proforce V2 HL (HIGH Launch) Golf Shaft (Choose Weight And Flex)
Key Features
Recoil technology
Built for efficient energy transfer
With stable and consistent ball flight
The UST Proforce V2 HL golf shaft is the best choice for the player looking to increase launch.
With this shaft, you can choose the 50g or the 60g option based on your swing speed.
The technology in this shaft is the Recoil Technology that helps the golfer get a powerful spring-like effect in the walls of the shaft.
Essentially, players get a very efficient energy transfer of the golf ball.
When the transfer happens more efficiently, the ball speed is higher, the distance greater, and the launch is higher as well.
Overall, you can expect a graphite shaft like this to be a perfect choice for a mid-handicapper looking to make a change in their game.
The other important factor surrounding this is that the ball flight is going to be very stable and consistent.
Pros
High initial velocity
Ball launches high up right from the start
Recoil technology for a spring-like effect
Cons
Probably not the best choices for a high swing speed player
2. REAX Uncut Steel High Launch 88 Iron Shafts
No products found.
Key Features
Regular flex steel
Uncut
.370 tip
The Reax Steel High Launch 88 shafts were used for many years in the more forgiving TaylorMade iron sets on the market.
For the forgiving irons, manufacturers try to incorporate iron shafts that have lots of launch.
Typically speaking, getting a higher ball flight is something that is a bit difficult for the higher handicapper and beginner to be able to do.
A high launch golf shaft helps to make a better ball flight more attainable.
For a steel golf shaft, you will be impressed with the launch and distance that you can get with the Reax 88.
The only problem with this shaft is that it is an uncut model.
This means that you will have to make some adjustments and know what you are doing before you start making the adjustments to the club.
Pros
High launching and lightweight for steel
Trusted by major manufacturers
Can help even higher handicappers get the distance they need
Cons
Have to know how to cut and trim the shaft
3. MCA Golf Mitsubishi C6 Black Series Hybrid/Iron 60 Graphite Shaft, Regular Flex
Key Features
Works for hybrids and irons
Designed to launch more like a wood
High-performance shaft
The C6 Black by Mitsubishi Chemical is one of the better high launching golf iron shafts on the market.
We love this option because you can also use it through your hybrids in your set if you want to have some consistency in the shots that you are hitting.
This is considered to be a premium golf shaft, and that will be reflected a bit in the pricing.
The C6 is also meant to be a forgiving golf shaft that will give golfers a bit less spin, which will help to straighten out any of those iron shots that may be getting off line.
In addition, the C6 has the technology necessary to work for a wide range of handicaps.
Whether you are a low handicap or a high, you can find room for this shaft in your iron set.
Pros
Works with irons and hybrid golf shafts
Will help players have more consistency in their set
Mid spinning golf shaft option
4. True Temper AMT Black R300 Regular Flex Iron Shaft – .355 Taper Tip (Choose Length)
Key Features
Mid weight
High trajectory
Increased speed and launch
The True Temper AMT Black is a golf shaft that is built to help golfers that want a mid-weight option get the ball higher in the air.
Since this shaft is just a bit heavier than some of the other options on the market, you are going to notice that it is better for a stronger golfer.
Even stronger players can have a swing speed that makes it difficult to launch the ball the way they should.
One of the great things about the AMT Black is that each iron you purchase will have the perfect weight for that particular head.
The three-gram increments help golfers to get a progressive and consistent fit and feel throughout their set of clubs.
Pros
Increased speed and launch
Mid weight shaft with plenty of control
Not too lightweight for the stronger player
Cons
Need some decent club head speed to hit it well
5. UST Mamiya Recoil 660 F3 Smoke Chrome .370 Parallel Tip Iron Shaft – Regular Flex
Key Features
High launch and lightweight
It helps golfers get higher ball speed
Used in many brand name clubs
The UST Mamiya Recoil golf shaft is a well-known option across a variety of golf manufacturers.
This is an iron shaft that is often found in clubs made by Cleveland.
The thing that you will notice almost immediately about this club is the Recoil Technology.
With Recoil, you will know that you will have a higher ball speed and lots of energy transfer happening when you make contact.
The other great thing about the Mamiya Recoil is that there is a higher damping rate at impact.
This is what leads the shaft to feel better than many of the other options on the market.
If you are getting older and those shots where you hit behind the ball are a bit painful, this could be a great golf shaft to consider.
The Smoke Chrome paint on the shaft also helps it to be a good-looking option if that sort of thing matters to you in a golf shaft.
Pros
Very soft and forgiving feel
Premium finish
Great distance and low dispersion
Used in many high-end brand name clubs
Cons
Very lightweight, not the best choice for a stronger player
6. True Temper Elevate 95 VSS S300 Stiff Flex Iron Shaft – .355 Taper Tip (Choose Length)
Key Features
Low spin
Very lightweight
Less vibration at impact
True Temper makes some of the best shafts in the world of golf.
Playing with a True Temper shaft allows you to get more distance and launch than you ever thought possible.
As you can imagine, the Elevate line of shafts from True Temper is built to help you elevate the ball flight of your shots.
True Temper has a technology called the Vibration Suppression System that is built into the shaft of the irons.
With this, you are going to find that there are very few unwanted vibrations when you make contact with the ball, giving it a better feel than previous versions.
Pros
Works well regardless of handicap
Reduces vibration at impact
Very lightweight golf shaft
Cons
It can sometimes be priced a bit high
7. Fujikura Vista PRO Iron 50i Graphite Shaft (Choose Flex)
Key Features
Ball will stay in the air much longer
Variety of weight and flexes
Lightweight options give the highest launch
The Fujikura Vista Pro is one of the lightest weight shafts on the market.
If you want to keep the golf ball up high in the air, this is the club you will want to do it with.
The Vista Pro is available in a variety of shafts and flexes, and it makes it one of the best choices if you are aware of your swing speeds and specifications.
For those who have a good idea of how their golf shots perform and what they need to hit consistent and long-distance shots, the Vista Pro is a great choice.
In addition, this is a higher quality product that gives the club a great feel, especially on those approach shots into the golf greens.
Pros
Can help players get more ball speed
Lightweight golf shaft
It comes in many different weights
Cons
Can be a little lightweight for the faster and stronger player
8. TRUE TEMPER New XP 95 Iron Shaft (Choose Qty and Flex) .370 Parallel Tip – 40.5" Length
Key Features
Explosive power and distance
Very long
Lots of control
The True Temper shafts have a place on this list several times.
This is because the True Temper is built to help golfers gain plenty of control and power with the shaft in their hand.
The True Temper XP 95 golf iron shaft is lightweight, but it is very consistent.
This is known to be one of the longest and highest performing golf shafts for the mid handicap player.
One of the things golfers love about the True Temper is the high launch capability that you get, even though this is a steel shaft.
Hitting the ball high does not have to be just for a graphite shaft.
Learn to use steel, and you will see that it can offer many of the same benefits.
Pros
Easy to hit straight
Increases in carry distance because of the higher trajectory
Explosive power
Cons
Steel shafts are sometimes too heavy for the slower swing speed players
9. New Mitsubishi Grand Bassara Iron 40 Lite Flex Graphite Shaft (Choose Length)
Key Features
Strength, stability, and performance
Very lightweight option
Premium finish
If you want only the best of the best in your golf irons, then the Mitsubishi Grand Bassara is likely a very good choice to consider.
This is a great-looking golf shaft that will stand out as a premium option.
Of course, in addition to looking great, it will also have a great feel at impact.
The shaft is stable and produces consistent golf shots time after time.
Although this is a lighter-weight shaft, it works for both slow and mid swing speed golfers.
If you are looking to see better performance and stability, the Grand Bassara is an intelligent choice.
Just make sure your wallet is prepared to add these shafts into the mix.
Pros
Lightweight golf shaft
Very consistent
One of the better-looking golf shafts on the market
Cons
10. AccuFLEX Vizion Ultralite 60 Gram Nano Distance + Accuracy Graphite Golf Iron Shafts .370 – A/L Or R/S Flex
Key Features
Very lightweight option
Low pricing
It helps to prevent the clubhead from twisting at impact
The AccuFlex Vizion Ultralite is one of the cheapest and most forgiving golf shafts on the market.
Since this AccuFlex is so lightweight, you are going to find that it helps to outperform many of the other options on the market.
You will be able to hit long and straight shots, and the feel is something that you have likely not felt before in an iron shot.
With the AccuFlex having so much more control, you will also have no issues with the club face turning or twisting in your hands.
The 60 Gram Nano Graphite shaft is one of the options you will find makes the game more fun, even if you are a higher handicapper or a slower swinging player.
Pros
Longer and straighter shots are possible
It helps to keep club head square
One of the cheapest options on the market with very surprising performance
Cons
Not going to have the same energy transfer capabilities as other shafts on the market