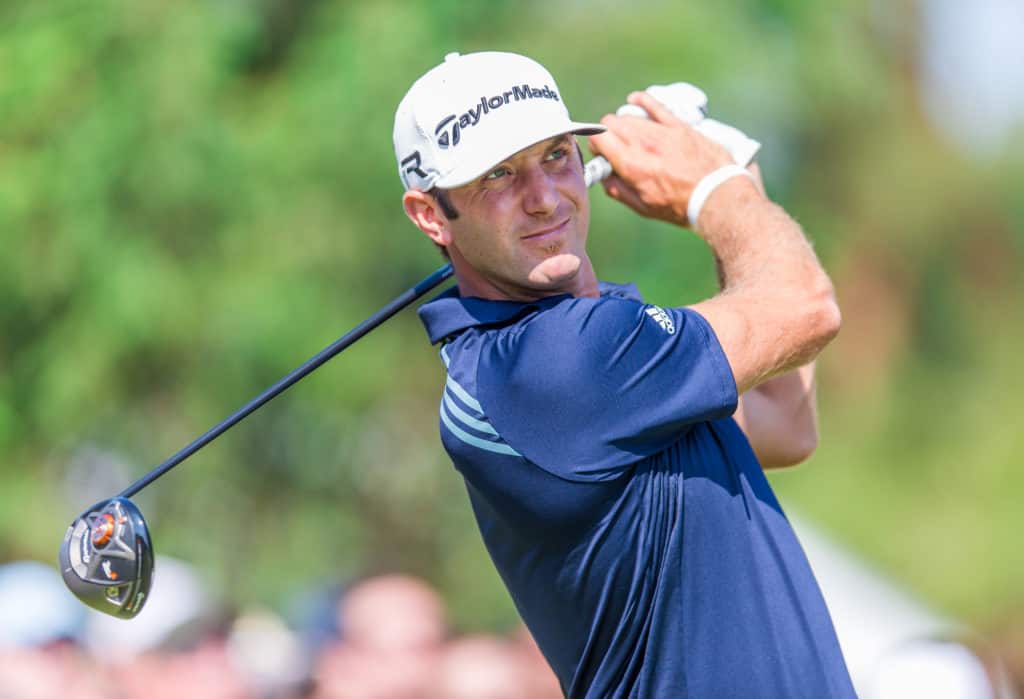 Playing fantasy golf is getting increasingly popular.
Golf is a sport which has become much more athletic and way more fun to watch and be a part of.
With the growth in the game, people want a way to be involved with golf even when they are not on the course.
Fantasy golf is a great way to do that.
Finding a website for the best fantasy golf can be a bit overwhelming.
There are so many choices out there, but luckily, we have narrowed it down for you to the 15 best fantasy golf sites on the web.

Top 15 Best Fantasy Golf Sites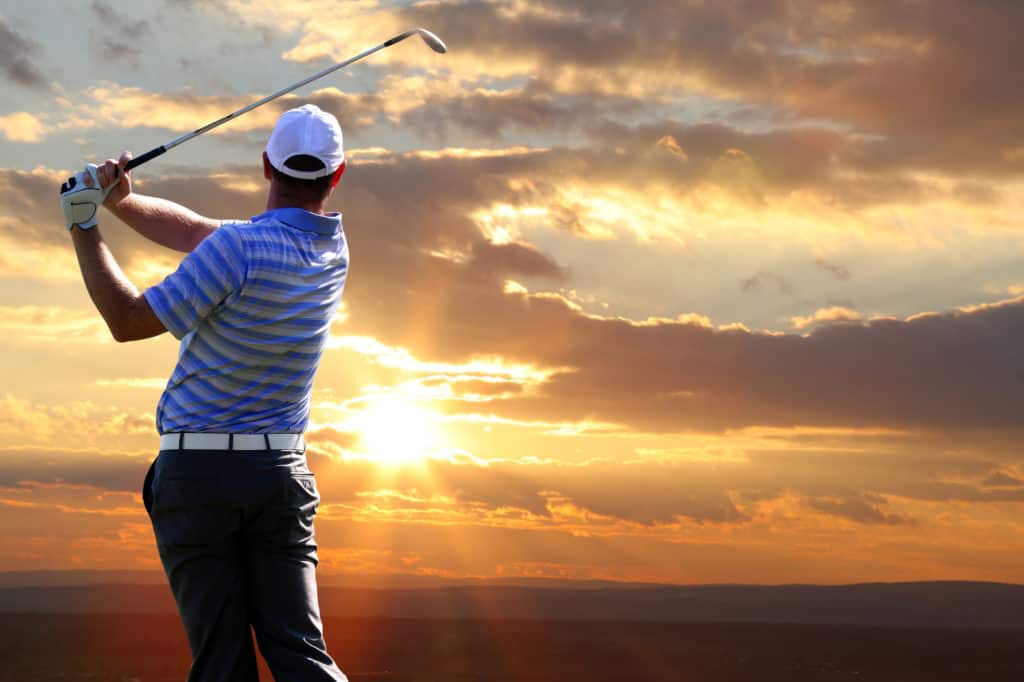 1. DraftKings
https://www.draftkings.com/fantasy-golf
DraftKings is, by far, the most popular website for playing fantasy golf.
The thing that makes DraftKings so appealing to golfers is that it is a daily game.
You won't have to spend much time on your roster from week to week or season.
Instead, you can log in to DraftKings and play for the day.
If you ever thought watching golf on television was boring, DraftKings will make it fun again.
You get to choose six golfers, stay within your salary cap, and score points when your golfers perform well.
You can watch the leaderboard for your cash prizes, and the next day, you can draft an entirely new team.
DraftKings does not cost money to sign up initially, but over time, you will see how you can make money on their website with the daily prizes and contests.
This method of playing fantasy golf is an excellent choice for those who are short on time but want to make an afternoon of watching golf much more exciting and entertaining.
2. Yahoo Fantasy Golf
https://sports.yahoo.com/dailyfantasy/featured
Some people would rather stick with a name they know like Yahoo or the PGA Tour when it comes to playing fantasy golf.
The Yahoo Fantasy setup is effortless, and in fact, we will go as far as to say the website is set up a bit like it would have been ten years ago.
You choose your six players, and you can play any day there is a golf tournament going on.
You will see that Yahoo lays out what the point totals are, and you can quickly check the leaderboard to see how you are competing.
If you are an overall sports fan, the Yahoo Fantasy website can be a great option because you can keep track of all of your fantasy teams.
It is effortless to toggle back and forth between football, golf, and more.
3. Fanduel
https://www.fanduel.com/fantasy-golf
Before we get into the Fanduel fantasy website, players must note that scoring sometimes differs from one website to another.
Fanduel has a different point system than some other options out there, so keep that in mind when you start playing.
You can play either weekend or daily golf with Fanduel, and they work with that same six-player system you see across many websites.
You, of course, will be subject to the salary cap, but that is pretty standard.
The scoring for Fanduel does include penalties, and there are some unique ways golfers can earn more points or have points taken away.
We find this to be one of the more entertaining options for online fantasy golf, and the weekend or daily chance is an excellent choice to have.
4. Golf Channel Fantasy Golf
The Golf Channel Fantasy Golf is run through an app called the NBC Sports Predictor.
This is a little different from some of the other fantasy golf options on the market.
With the Golf Channel Fantasy Golf, you can get into two free weekly golf contests.
You can choose to play either Thursday through Sunday or Sunday only.
With both of these contests, you can win cash prizes.
If you score at least sixty points in any of the Golf Channel Fantasy Golf weekly golf contests, then you get entered into a FootJoy championship to win lots of money.
One of the nice things about the Golf Channel app is that you can also check on the best information for the week when it comes to who is playing well and who is not.
You can get insider tips and tricks that you may be able to use on other fantasy websites as well.
5. PGA Tour Fantasy Golf
https://fantasygolf.pgatour.com/
PGA Tour Fantasy Golf is very well done, which should come as no surprise considering these guys know what they are doing.
With PGA Tour Fantasy Golf, you can play in a group or set up your private group with friends.
You can play for fun, play for prizes, or just mess around to see how well you know golf.
You get a six-person roster, and you can set up three rosters per email address.
The information you get from the PGA Tour Fantasy Golf website is in real-time, and it has a ton of statistics involved.
If you want to gain and lose points for all sorts of different stats, the PGA Tour Fantasy Golf site is the place to be.
6. GOLFZING
GOLFZING is a website with lots of different golf information.
If you want to book tee times or set up a fantasy league, you can do so with GOLFZING.
This league is set up a bit differently than most of the others.
You get to pick seven players, and the person who earns the most fantasy cash wins the event that week.
GOLFZING tries to incorporate all of their business on the site, and you will see that you can win points for golf rounds at courses and more.
7. Pro Tour Fantasy Golf
https://www.protourfantasygolf.com/
Pro Tour Fantasy Golf is an excellent website for hosting your fantasy league.
One of the reasons we love this website is that you can choose several different formats to play.
The four different formats are Let it Ride, Two and Thru, Pick 3 Classic, and One and Done.
Not everyone wants to draft six players a week and play the standard weekly way.
This allows much more flexibility in your own league.
You can also break the season into multiple sections to put even more competitions in place.
8. TDJ Golf
The TDJ Golf Fantasy golf is an entirely new concept which combines fantasy with real-life play.
You can draft your team each week and then play a round of golf at your home course.
Your score and your stats will count towards the team's.
You can come home from your round of golf and sit back and relax and see how the tournament plays out.
We love that this combines real golf with fantasy golf and allows players to play for free and earn real prizes.
For fantasy players who are starting to think about getting into the game, this can be a very motivating way to do so.
9. Fantrax
https://www.fantrax.com/fantasy/games/season-long/pga
Fantrax is very simple and easy-to-use website for hosting a fantasy league.
You can have multiple teams and trade between the different teams.
If you play more than just golf, you can also manage leagues in other sports using Fantrax.
Most people who play fantasy golf are also interested in other fantasy sports, and this is a nice feature to have.
Another nice thing about Fantrax is you can adjust and update the entry fee so that it is set at a price that works for all the players in your league.
The Fantrax Treasurer is a built-in feature that will help you manage payouts when that time comes.
If you have been dealing with an Excel spreadsheet and a few buddies who always say they didn't get the email, the Fantrax is an excellent choice to consider.
10. ForeLinx
With ForeLinx, not only will you get fantasy golf, but you can book tee times as well.
Since ForeLinx is a golf website, when you play fantasy on the site, you can win rounds of real golf.
The fantasy golf addition to ForeLinx is new, but it is very well done and offers all the features that a great fantasy league does.
You will get live scoring, and there are new contests offered all the time.
Forelinx is very popular on the west coast of the United States, but they are growing quickly.
You can set up your Forelinx to play head to head or against everyone.
The Forelinx platform prides itself on being a safe and straightforward way to play fantasy golf.
We love it when any of these sites figures out a way to combine the real game of golf with fantasy golf.
This will grab the attention and the hearts of the true golfers and make the experience that much better for all.
11. Fantasy Draft
https://page.fantasydraft.com/pga/
Fantasy Draft is a daily fantasy golf game which allows players an equal opportunity to participate from day to day.
When you play Fantasy Draft, you can sign up for free and even play for free if you want to.
If you want to play for money or to win prizes, you will have that option as well.
At the start of each week, you will have time to put your team together.
With the Fantasy Draft, you can challenge your friends, or you can play in the larger public contests.
If you are looking for a fantasy golf league for fun or to win money, Fantasy Draft seems like an excellent option to consider.
Some golf fantasy fans like to stay away from the larger, more popular sites and try their hand in the smaller leagues and contests.
12. Fantasy Fairway
http://www.fantasyfairway.com/index.html
Fantasy Fairway is a unique fantasy golf option that works for golfers who know the game but are new to fantasy golf.
With Fantasy Fairway, you can win prizes and cash.
With this simple format, you pick one PGA Golfer for each PGA Tournament.
When your PGA Tour player finishes the tournament, the amount they won will be converted into fantasy points for you.
Those fantasy points will determine your ranking on Fantasy Fairway.
The Fantasy Fairway prizes are a bit smaller than some other websites, but you can win $5000 if you are the grand prize winner.
The key to Fantasy Fairway is that you cannot choose the same player twice.
If you choose a golfer one week, you cannot select them again for the rest of the season.
This makes things a bit trickier, and you will have to map out the season just a bit.
13. Fantasy Golf League Website
https://www.fglweb.com/fglmaini.php
Fantasy Golf League Website is a place where you can manage your fantasy golf team.
If you have been trying to organize your own team with your own group of friends, you know how difficult this can be.
With golf, there are just so many stats and points that get incorporated into the weekly events, it becomes challenging to manage and run these events.
Luckily, with a website like Fantasy Golf League, you won't have much to do at all.
Sometimes you can join a team that is already on the website, but most of the time, you are going to have to set up your own team with your friends and contacts.
The management and work from that point forward are effortless, and you can even check the latest results and stats on their live leaderboard feature.
14. Buzz Fantasy Golf
The Buzz Fantasy Golf website has been around for quite some time.
In fact, Buzz Fantasy Golf was first started back in 2009.
With Buzz Golf, you can manage your fantasy league and customize it to work for your friends.
You will have much more flexibility with the Buzz system, so you won't have to stick to one standard format.
In addition to fantasy golf, Buzz offers some other golf resources for you.
The biggest advantage of going with a website like Buzz is giving the league commissioner the ability to set rules and scoring.
This makes it more fun if you have been playing with certain rules in your private league.
Luckily, Buzz Fantasy Golf also offers their free fantasy tournament where you can win prizes and compete against other players.
For an excellent all-around golf site that you should add to your favorites, Buzz is worth taking a look at.
15. Pay4Golf
https://pay4golf.com/fantasy.php
Last on our list is Pay4Golf.
This is a website where you can work on creating a league, joining a league, or participating in the Pay4Golf fantasy tournaments and contests.
The fantasy golf game that is run by Pay4Golf is free to use.
If you want to play fantasy golf but you are not yet sure if this is going to be something you want to invest in, Pay4Golf is an excellent choice to consider.
When you start your own league using Pay4Golf, you can use your own rules.
We love this feature for a preestablished league that is looking for a new place to call home.
Another nice feature of creating your own league with Pay4Golf is the league message board.
This is a great central location for the commissioner to get in touch with all of the participants in the league.
With Pay4Golf, you can participate in more than just one league, and you can host a league and play in their fantasy contests as well.
In addition to having the ability to play fantasy golf, you can use Pay4Golf to help you book tee times as well.
Overall, this is a smaller but very well run website for fantasy golf.
Hopefully, our extensive list of fantasy golf websites has helped you figure out where you want to play fantasy golf.
If there is a format you don't like, you don't have to worry.
There are so many different options for fantasy golf, you are sure to find a home in a short period of time.
If you have a pre-existing league and you just need some help managing it, choose a website that allows the commissioner to set their own rules.
By doing this, you can make sure everything that has been running well in your league will stay this way for a long time to come.