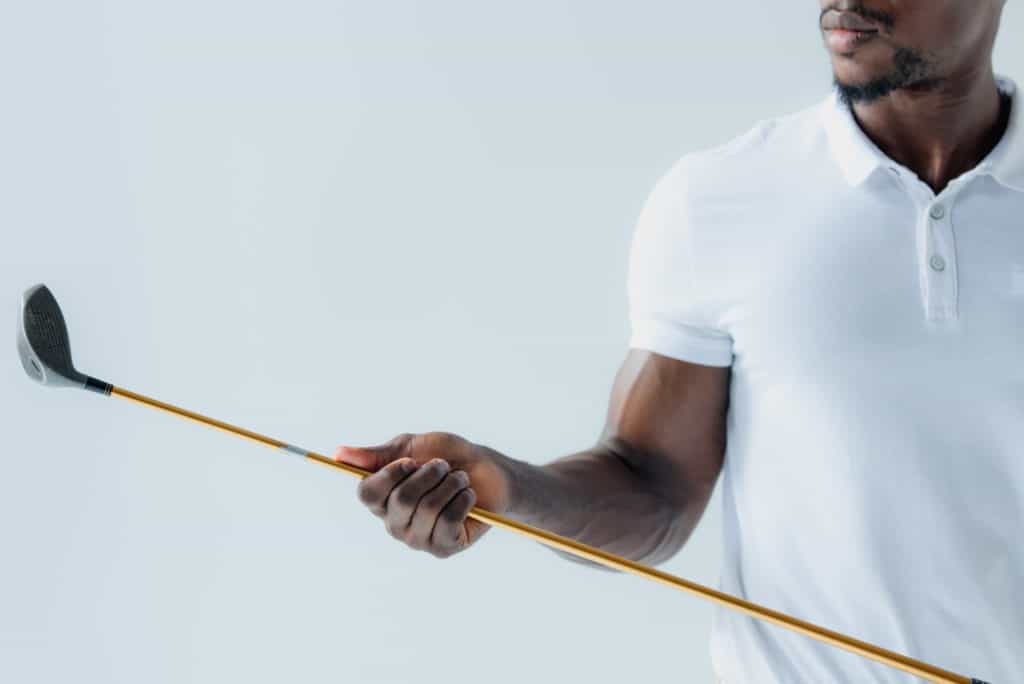 With these new low spinning driver heads, sometimes golfers feel like a high launch driver shaft is the best fit.
The high launch still allows you plenty of carry and will keep your ball flying towards the target.
With all of the options out there for high launch driver shafts, it can be quite overwhelming to choose one.
We put together our top ten favorite high launch driver shafts, and some of these are ready for you to install today.
There are shafts on this list for all budgets and for all handicaps as well.

Top 10 Best High Launch Driver Shafts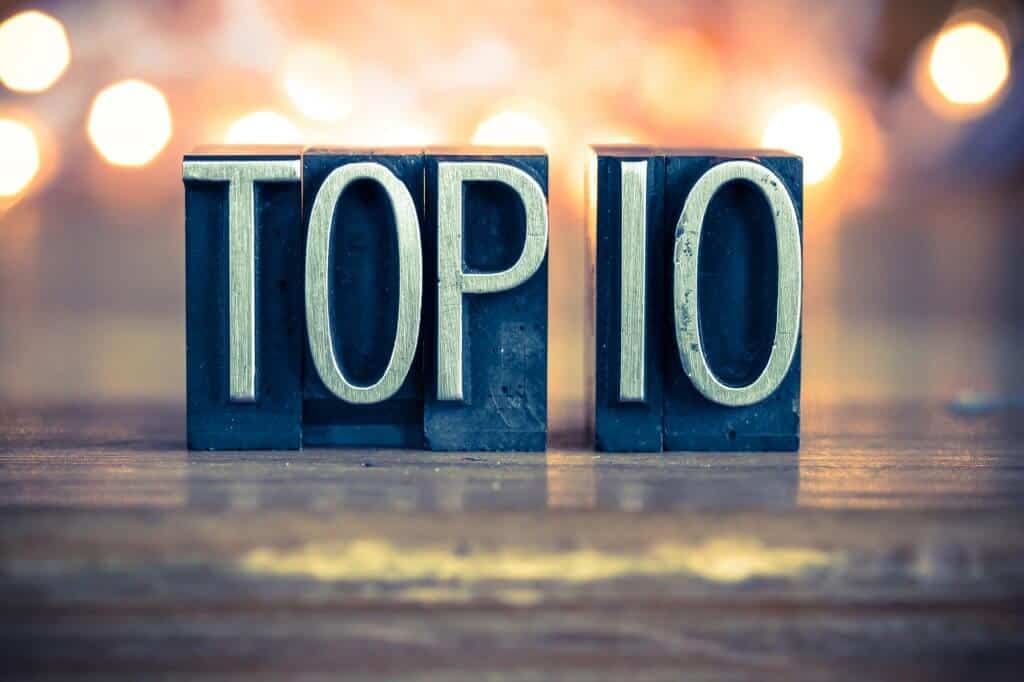 1. UST ProForce V2 HL High Launch 5 Driver Shaft + Adapter & Grip
Key Features
Comes with adapter and grip
Recoil technology
Tip stiff
If you have been struggling to find a way to get more launch out of your driver, the solution could be as simple as changing the shaft.
The UST ProForce V2 HL Shaft is an excellent choice for those golfers who want lots of loft directly after impact.
Of course, several factors affect the ball flight you get, but one major one is the shaft you have in your club.
Since the UST ProForce helps your ball stay in the air longer, you get more distance out of it as well.
In addition to being a high launch option, the ProForce also has a stiff tip technology.
This helps the golfers feel more of what is going on at impact and will leave them better able to control spin and direction.
As much as you want the club to be flexible and easy to swing, it is best to feel where the clubhead is and what impact feels like.
The recoil technology allows more energy transfer from the golf club to the ball.
This is considered to be a distance type golf shaft which gives you forgiveness, high launch, and plenty of distance.
One great feature with this shaft is that you will also get an adapter and a grip so your driver reshafting project can be easily completed.
Make sure you purchase the correct adapter and the proper shaft flex for your game.
Pros
Very high launching
Available in many flexes
Lots of carry
Great feel at impact
Cons
Priced a little higher than some other reshaft kits
2. UST Tour SPX Launch Control 5F3 Regular Flex Driver Shaft, High Launch
Key Features
Higher launching
Counter-balance design
Low spin
The UST Tour SPX Launch is a counter-balance design.
The counter-balance is going to help the club feel a bit lighter than it is.
The actual weight of the club does not change, so players are still able to use it to generate lots of speed.
Most of the drivers on the market today are low spinning drivers, and that is partly what makes it so important to have a driver shaft that has lots of launch.
The TSPX Launch Control Series comes in a few different options, but the high launch is one that is best for those who want the ball to carry a long way.
The longer the ball stays in the air, the further it is going to go.
To get this launch angle, the bend point in the shaft is manipulated to give golfers the performance they need.
Pros
Feels more lightweight
Gives golfers higher initial launch
Good feel at impact
57 grams of weight to increase speed
Cons
Does not come with an adaptor
3. Aldila NXT GEN NVS 55 Graphite Wood Shaft, Regular Flex – 56g .335 Tip
Key Features
High quality design
Available in lots of weights/flexes
Built for the average golfer
The Aldila NXT Gen NVS is a very popular shaft for the average golfer.
Aldila shafts are very high quality and often offered as a stock shaft in many of the Cobra and Titleist drivers.
The NVS Orange features Aldila's Micro Laminate Technology.
This technology helps to make sure there are no gaps or spaces in the carbon fiber material when the shaft is produced.
Overall, this will provide a more stable and consistent ball flight for golfers and a shaft that you can rely on each time you go out to play.
The Aldila is available in several different weights and flexes.
If you seek higher ball flight, it makes the most sense to go with a lighter weight golf shaft.
The light golf shafts are easier to get in the air.
Pros
Quality construction
Available in different weights
High launching
Great pricing
Cons
Need to purchase adapter and grip separately
4. Alpha Platinum 45 Ultra Lightweight Wood Shaft .335" Tip (S, R, A, LL-flexes) – High Strength Graphite Shaft for Driver Golf Club, 3-Wood, 5-Wood, 46" Uncut
Key Features
Very low pricing
Durable graphite fibers
Lifetime guarantee
The Alpha Platinum is a perfect choice if you want an updated driver shaft, but you don't want to break the bank
These shafts are made with graphite fibers that are designed to hold up for many years without chipping or breaking, yet they are not expensive.
The Alpha shafts incorporate the S-Carbon 500 Modulus Fiber.
The S-Carbon is designed to help players lower their dispersion and hit their shots very far.
We love that the Alpha Premium shaft comes with an unbreakable lifetime guarantee.
These shafts do not come cut, so you will need to trim them to length.
This is probably a shaft you will want to bring to a local club fitter to have installed.
With the price of the Alpha, you should have room in your budget to get this done.
Pros
Very lightweight
Long carry
Lower dispersion
Cons
5. Grafalloy Prolaunch Platinum Regular Flex Driver Shaft with Taylormade M1 M2 Adapter and Grip
Key Features
Comes with a Karma Velvet Grip
Adapter included
High launching
The Grafalloy Prolaunch shafts are reasonably priced but high performing at the same time.
One of the biggest benefits of this shaft is that it will come with the adapter and the Grip as well.
You will be able to install and start using this shaft the same day you get it.
The shaft is designed to be 44.25 inches long, which is a good length for golfers seeking both forgiveness and control on their drives.
This particular shaft is regular but you can get the Graffaloy in several different flexes to work with your game.
Golfers seeking extra launch should make sure that they don't choose a shaft that is too stiff for their game.
Pros
Great pricing
Comes with grip and adapter
Lightweight and easy to launch
Cons
Not the best for the faster swinging player
6. Fujikura Pro 2.0 Graphite Wood Shaft, Stiff Flex – 57.5g .335 Tip
Key Features
Easy to hit
Great for a wide range of handicaps
Medium spin
The Fujikura Pro 2.0 Graphite Shaft is a very playable and forgiving option that has worked for a wide range of golfers.
The Fujikura is known for having a more effective loading zone which helps transfer more energy in the downswing.
When that energy transfers, players will get much more clubhead speed.
Clubhead speed relates to distance, and any golf shaft that helps promote distance will be very well received.
The Fujikura shafts are often placed in Callaway and TaylorMade drivers, so you know you are getting a high-quality design with the Fujikura.
The Fujikura is designed to help you get more launch while maintaining that low spin.
The only real downside of this Fujikura shaft is going to be the price.
Overall, the Fujikura is known as being a high priced shaft.
When you look at purchasing a new driver or putting a new shaft in, the shaft replacement will always be the cheaper option.
Pros
Very high quality
Easy to launch
Mid to low spin
Lots of distance
Cons
Very expensive for just a shaft, not tip no grip
7. NEW Matrix Ozik 5X3 '"White Tie" Strong Flex Driver/Fairway Wood Shaft
No products found.
Key Features
Efficient in energy
High ball speed
Great looking design
The Matrix Ozik Golf shaft has been gaining popularity for the last few years.
The "White Tie" design is known for being high launching and having a very low spin.
Overall, the White Tie shaft is built to have a tight feel and lots of stability.
If you are a golfer who likes to control shots and shape your drives, the White Tie is a great option to consider.
One of the things that makes this driver so high performing is the Linear Graduation technology.
At impact, there will be a more efficient transfer in energy which results in higher ball speed.
The overall weight of the Matrix Ozik shaft is not that high, so players will still be able to swing the club with quite some speed.
This shaft gives you an impressive distance off the tee for a very fair price.
The only issue is that it does not come with an adapter or a grip, so you will have to factor in the extra costs involved with that process.
Pros
Stable shaft
Higher ball speed
Lightweight
Cons
Not adapter or grip included
8. Accra FX 2.0 100 Series 140 Driver Shaft + Adapter & Grip
Key Features
Great feel
Grip and adapter included
100 series is high launch series
The Accra FX 2.0 100 series is a high launch, high-end golf shaft.
Accra is very serious about the golf shafts they offer, and they have lots of options for making a shaft feel like a custom golf club.
The FX 100 series is known for being very high launching, and you can get it in several weights and flexes as well.
One of the great things about the Accra shafts is that they have a great feel.
They are very often used on the PGA Tour because of their high-end performance and the ability for golfers to feel the impact position.
You can get Accra shafts for your fairway and hybrids as well, so you won't have a hard time getting something that will be consistent across your set of clubs.
There is genuinely only one downside to the Accra golf shafts, and that is their pricing.
These are some of the most expensive golf shafts on the market.
Some golfers who have been using them for years now agree that the money will be very well spent.
However, if you are not sure about your fitting specifications and precisely what you need, it is a bit of a risk to go with the Accra.
Pros
Great feel
Increased launch
Ability to control your shots
Available in lots of weights and flexes
Cons
One of the most expensive shaft options on the market
9. Aldila New Rogue Max Driver/Fairway Shaft 65g Regular Flex
No products found.
Key Features
Comes with adapter
Lightweight regular flex
Works in driver or fairway wood
The Aldila Rogue shafts are very commonly used in Cobra golf clubs because of their great feel and increased distance.
The Aldila Rogue Max has a new woven graphite material which sits on the outside of the shaft.
The new material is to help designed to help stability without increasing the weight of the golf shaft.
With a stable golf shaft, you will get a better transfer of energy into the ball at impact.
The Aldila is known for the launch, but it is also known for its distance.
This is a consistent shaft that allows golfers to feel like they can repeat their swing and release each and every time.
Pros
Very consistent
Stable shaft for energy transfer
Lighter in weight
Cons
No grip or adapter included
1o. Mitsubishi Rayon Kuro Kage Black HBP 2nd Gen 50. 335 Graphite Wood Driver Shaft – Senior Flex – 57g
Key Features
Carbon fiber for excellent stability
Tip Section strength
High performing
Our last option is the Mitsubishi Kuro Kage Black.
This is a shaft that has titanium nickel within the carbon fibers to help make it more efficient and stable.
Golfers can transfer lots of speed to the ball when they get into the impact position.
The carbon fibers allowed Mitsubishi to add more strength without increasing the overall weight in the shaft.
The Kuro Kage also features a variable torque system which helps players feel like this is a custom fit for their game.
When you choose a driver shaft for your game, you want something that is both stable and reliable.
A shaft that does not feel the same each time you swing is going to be hard for a golfer to use to improve their scoring and their swing.
The Mitsubishi name and especially the Kuro Kage shaft are well known for this type of consistency and reliability.
The new carbon fiber and titanium nickel combination truly set this shaft apart.
Another great thing about this particular shaft is that it is very reasonably priced.
The only downside is that there is no adapter or grip, so you will have to factor in those additional costs.
Pros
Great pricing
Stable at impact
Lots of ball speed
High-quality carbon fibers
Cons
Need to have this installed professionally