If you want to hit a golf ball far, ball speed is the key.
Golfers who are looking to get more distance need to figure out a way to get their golf ball to travel a bit faster.
The question many golfers have is, "How fast does a golf ball travel?"
Finding out this information and then using a launch monitor to track your progress can help you get the distance and performance you need.
Let's take a look at how fast a golf ball travels and some tips to help you get the golf ball to travel a bit faster.

How Fast Does A Golf Ball Travel?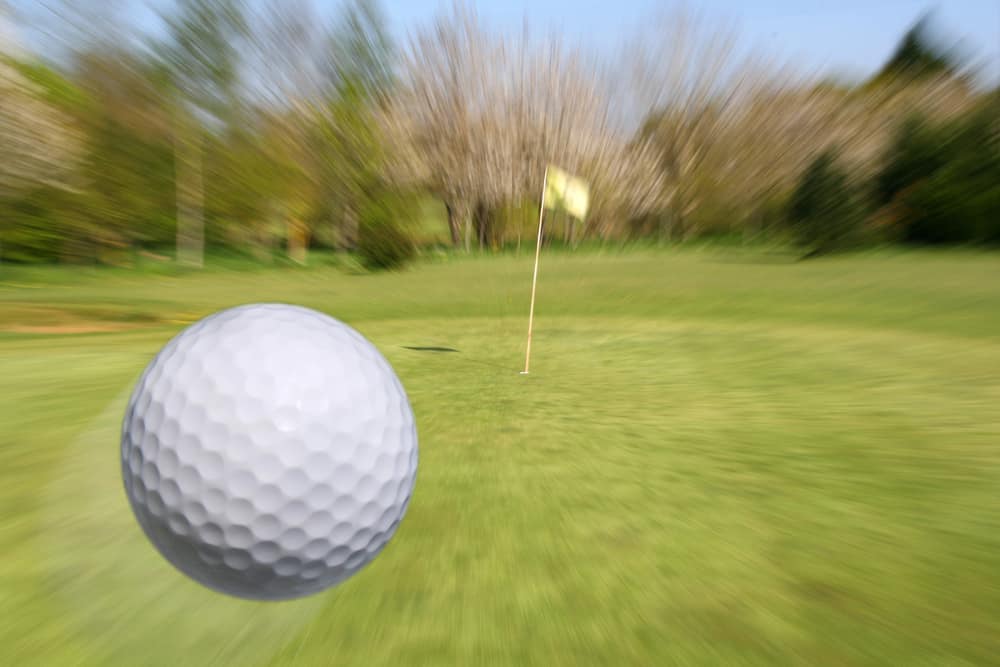 A golf ball will travel as fast as the golfer can hit it with a maximum velocity of 250 feet per second.
The average Tour pro has a ball speed of around 180 miles per hour.
The USGA has certain specifications in place that help to control the ball size and the overall speed that a ball can get.
If golf balls start going too fast, the game will become too easy, and there will be a host of problems for all levels of golfers.
To understand a bit more about golf ball speed, there are some things to know about the golf ball size and the things that impact the overall speed that a golf ball will travel.
What Affects Golf Ball Speed?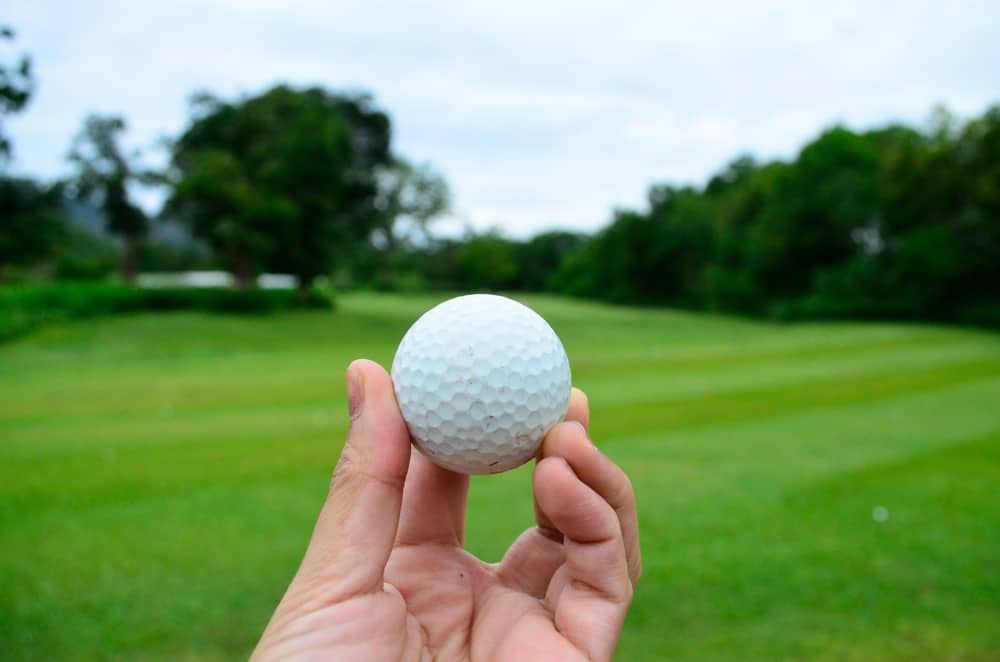 The speed of a golf ball is impacted by several elements.
When you start talking about ball speed in the game of golf, there is a bit of science and math that can make it a little complicated.
We will break things down so you can see what it is that may be affecting the ball speed of the shots you hit.
Of course, some of these factors will not be something that you can adjust, but some may be.
1. Golf Ball's Design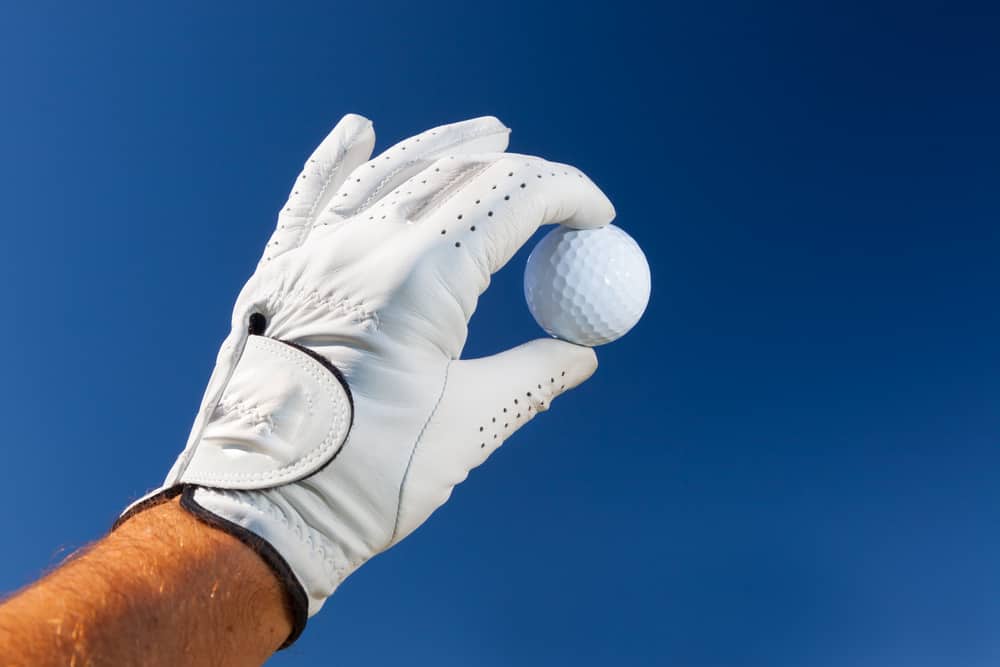 The golf ball is designed to create maximum ball speed for a golfer within the legal limits of the USGA.
The golf ball has to be a certain shape, mass, and overall size to be able to give the average player the golf ball speed that they need.
When you look at the ball, the materials, and the overall dimple pattern, all of these are in place to help increase the ball speed.
Players that want to hit the ball a long way will look for a golf ball specifically designed to increase ball speed.
2. USGA Limits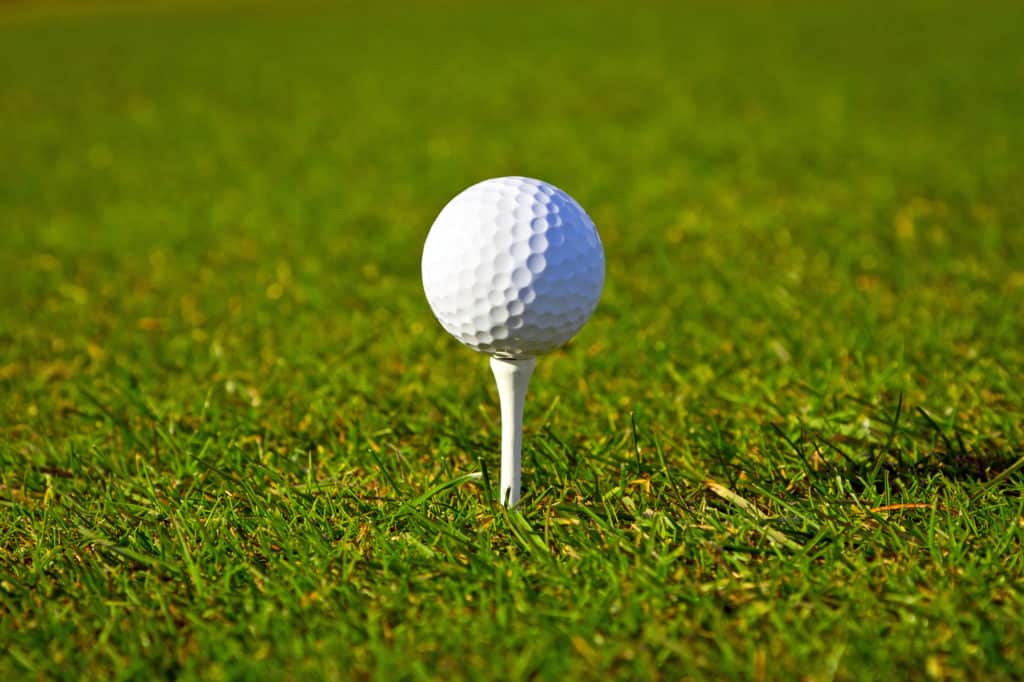 Golf balls could travel faster; however, the USGA puts limits in place to ensure that this doesn't happen.
The average golfer may wonder if this is necessary, but it absolutely is.
As the equipment is changing and the game of golf is becoming more user-friendly, there is always a risk that the ball could travel so far, the game is no longer fair.
Some will say that we are already reaching that point with these drivers that can go close to 400 yards.
There could be a change at some point that pushes the USGA back in their current guidelines and make it even more challenging to get ball speed.
Currently, the USGA and R&A will tell golfers that a golf ball can have a mass no more than 1.620 ounces, and the diameter cannot be less than 1.680 inches.
The diameter must have a minimum specification as the smaller the golf ball is, the easier it would be to fit it into the hole, and the easier it is to hit it a very long way.
All current golf balls on the market that are marked as being legal are going to fall within the specifications of the USGA.
Golfers who do not play in tournaments or do not care whether their game is played with a legal ball can use some of the illegal models on the market.
The illegal golf balls are typically a different size or weight, and therefore, they are able to travel at higher ball speeds and give players more distance.
In addition to the overall size and mass limits, the golf ball will also have velocity limits.
The velocity limit from the USGA is 250 ft per second (fps).
This will equate to a ball speed of about 170 mph.
If you watch golf on television, you may notice that there are plenty of professionals that are getting ball speeds in the 170 to 190 range.
You will notice this because the USGA will test the ball speed of a golf ball for legality with a swing speed of about 110 as the maximum.
As long as the golf ball fits into the 250-fps range when tested at this swing speed, then the ball is legal.
The testing process for these golf balls is quite complicated and requires a lot of data in order to determine if a golf ball is legal.
Companies like Titleist and Callaway have a very good understanding of these tolerances, but a new golf ball trying to come to market may have a bit of a tougher road.
3. Club Speed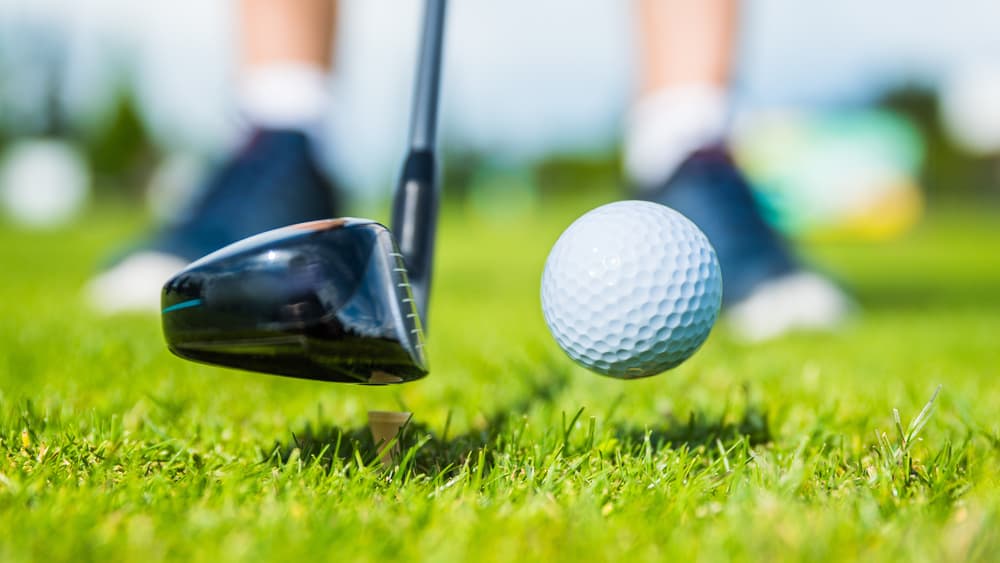 There are so many variations in the game of golf that it can be hard to get a handle on all of the factors that impact ball speed.
One of the most important to consider is club speed.
The faster that you can swing a club, the easier it is to hit a ball a long way.
Golfers can change their equipment, their swing, and even their mentality to try and get more distance from the golf balls they are hitting.
Club speed will vary from one golfer to the next, and this has a tremendous impact on the overall distance that a golf ball will travel.
The USGA has tight tolerances, but there are golfers with high clubhead speeds who can absolutely learn to hit a ball outside of the testing limits of the USGA.
The majority of golfers, however, will max out around that 180-mph ball speed on their best swings.
Amateur golfers or average golfers can expect ball speeds close to 150 mph or below.
4. Accuracy/Sweet Spot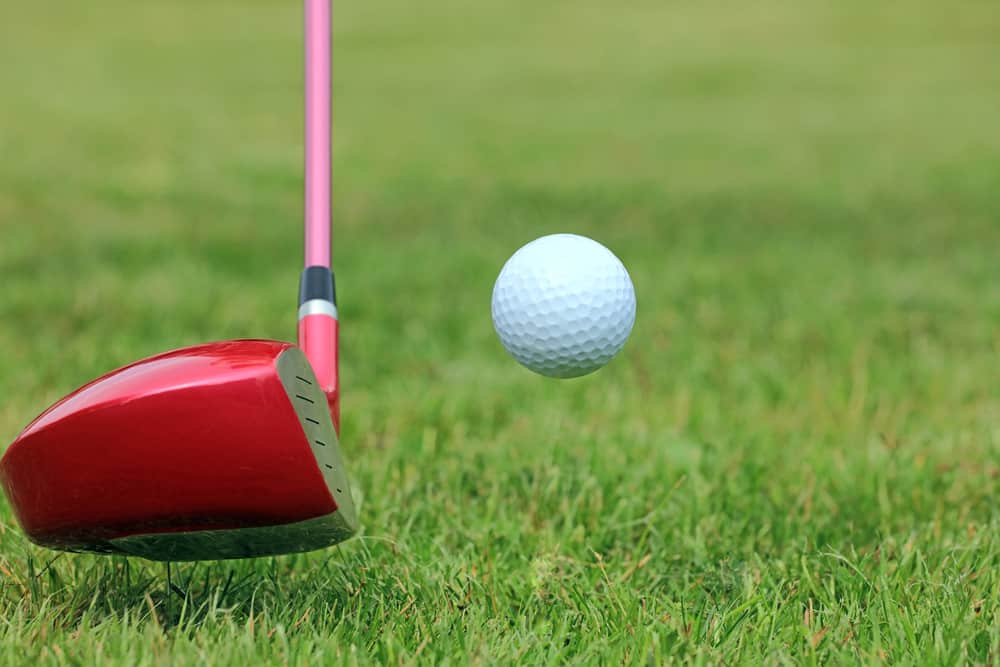 When you look at the face of a golf club, there is actually a very small area where you can make contact with the ball and get a really solid golf shot.
The sweet spot on the ball is small.
It does not take up the entire clubface.
The idea for any golfer is to try and hit the ball as close to this sweet spot as possible.
When the connection with the ball happens in this sweet spot, the overall results will be a much longer and higher shot.
Overall, golfers are going to notice that the ball flies considerably further when the sweet spot is hit.
Missing the sweet spot even by a little bit will cause a reduction in distance.
The reduction will have a major impact on the way you play the game.
So many golfers think about bulking up to get more distance, and although this can be important, the more important factor is hitting the ball in the center of the clubface.
5. Golf Club Material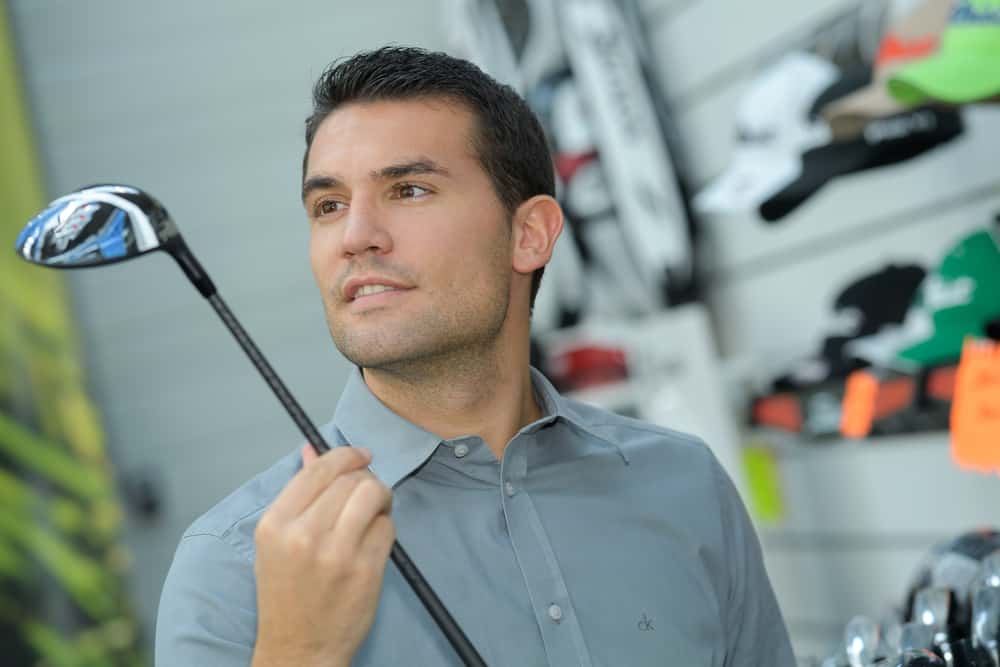 Have you noticed that every golf manufacturer has its own way of making golf clubs?
Some of these manufacturers are going to use materials like tungsten or carbon steel or titanium.
The material that the golf club is made of will have a big effect on the distance that a golf ball will travel.
The materials known for creating the most distance are titanium-type materials.
6. Air Resistance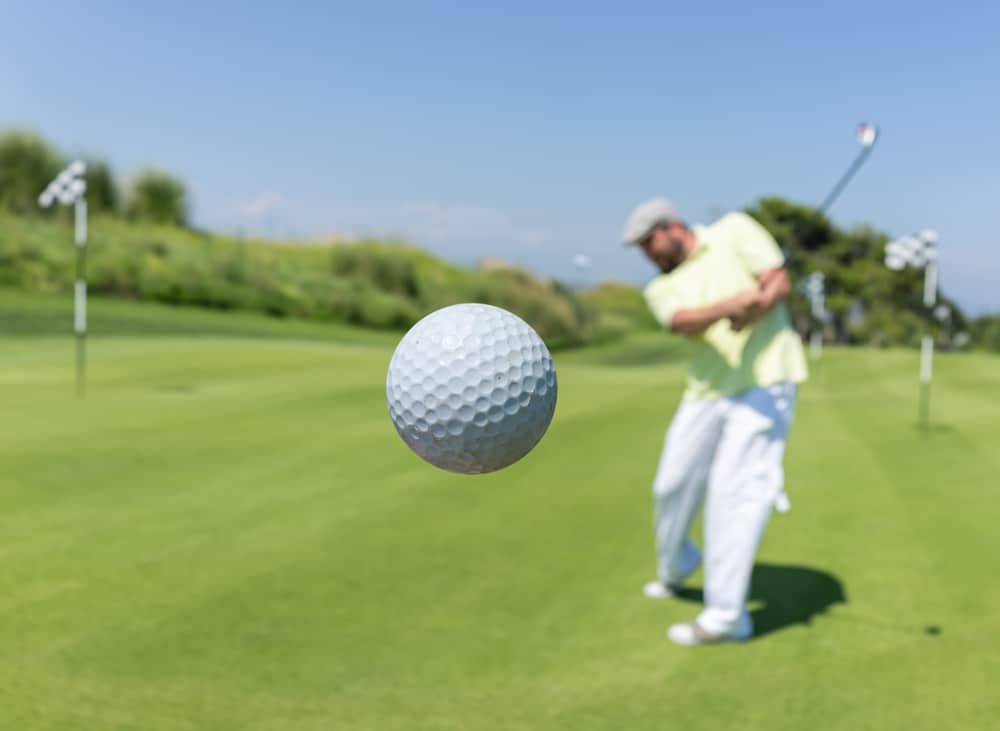 There is a certain amount of air resistance that will impact all golf shots.
When you play in the wind or even in the humidity, there are different factors that are going to impact the overall ball flight.
Sometimes the elevation will also impact the amount of air resistance.
Overall, golfers are going to have to contend with the same amount of air resistance on the same day.
However, it is important to learn to play different types of golf shots to try and combat some of this.
The air resistance factor is why you will want to choose a golf ball that has a really good dimple pattern and compression for your golf swing.
What Is Bryson Dechambeau's Driver Ball Speed?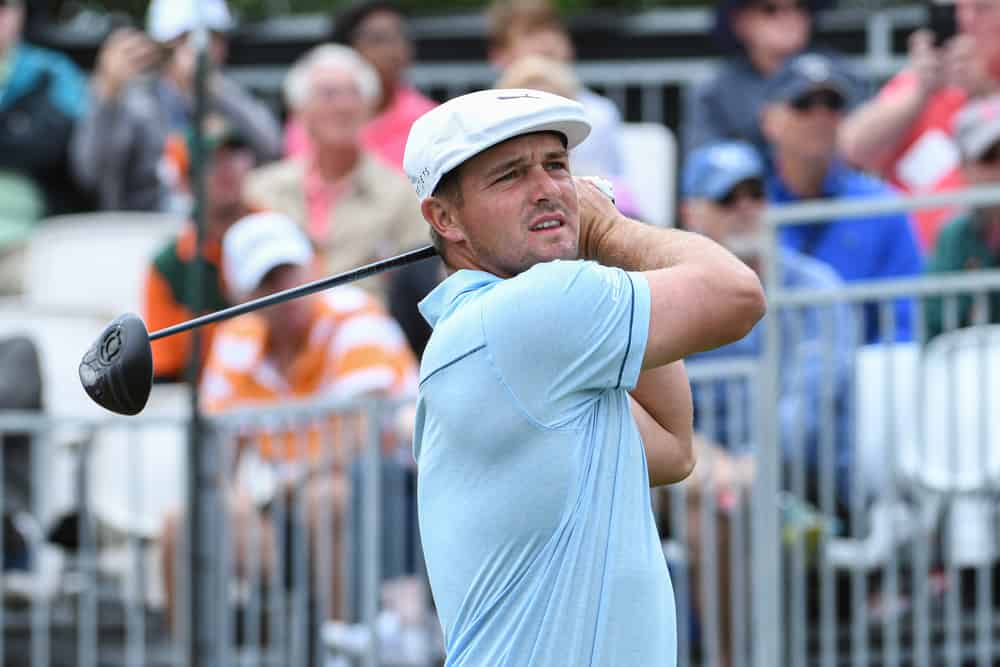 One of the golfers who work the hardest on increasing ball speed is Bryson Dechambeau.
Bryson knows that there are areas of his game that are better than other players and areas that are not nearly as good.
Therefore, he decided that ball speed was one area in which he could really show off his talents.
During the break from golf, when Covid was canceling tournaments, Bryson worked on increasing his muscle mass and swing speed to result in much higher ball speeds.
He also decided that this ball speed was plenty high enough to start competing in long drive competitions.
At one of those recent competitions, Bryson was able to hit a drive that traveled 219 mph.
As we mentioned, the average golfer has a ball speed of less than 150 mph.
This kind of ball speed results in incredible distance, the kind that gets the USGA nervous.
Of course, Bryson has worked hard to get to this point, but there is a game that the USGA has to protect, and at some point, they will put stricter limits in place to ensure that golfers still hit the ball a reasonable distance.
Think about it this way: the golf courses can't all get longer, therefore, the equipment needs to make the game fairer.
How To Determine Golf Ball Speed?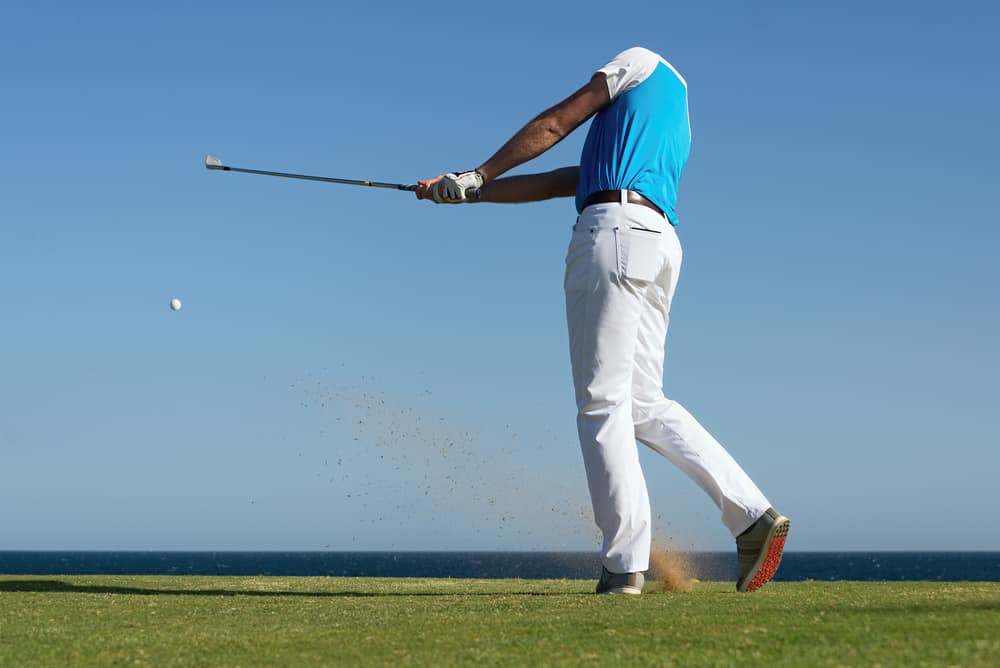 As an average golfer, you may have a desire to know how fast your golf ball is traveling.
This is an interesting fact to have and one that can help when it comes to golf fitting equipment.
Golf ball speed will vary from one player to the next, and therefore, it makes sense to test out your ball speed using a golf launch monitor.
Launch monitors used to cost tens of thousands of dollars and were only available for use at high-end club fitting locations and golf centers.
Today, a golfer can purchase a launch monitor for use on the driving range, and it will only cost a few hundred dollars.
The golf ball speed is a factor that many of these launch monitors can read.
Knowing your golf ball speed can help explain some things about why you are shooting the scores that you shoot.
In addition, you can use these numbers to track your progress and hopefully make it a bit further the next time you go out to play.
The golf ball speed will change based on adjustments you make to your swing and your equipment.
Therefore, it is a good idea to keep this launch monitor handy and track progress.
The last thing you will want to do is make a change to the swing that actually causes you to lose distance or ball speed.
Set a goal and take the necessary steps to work towards it.
Is 150-MPH Ball Speed Good?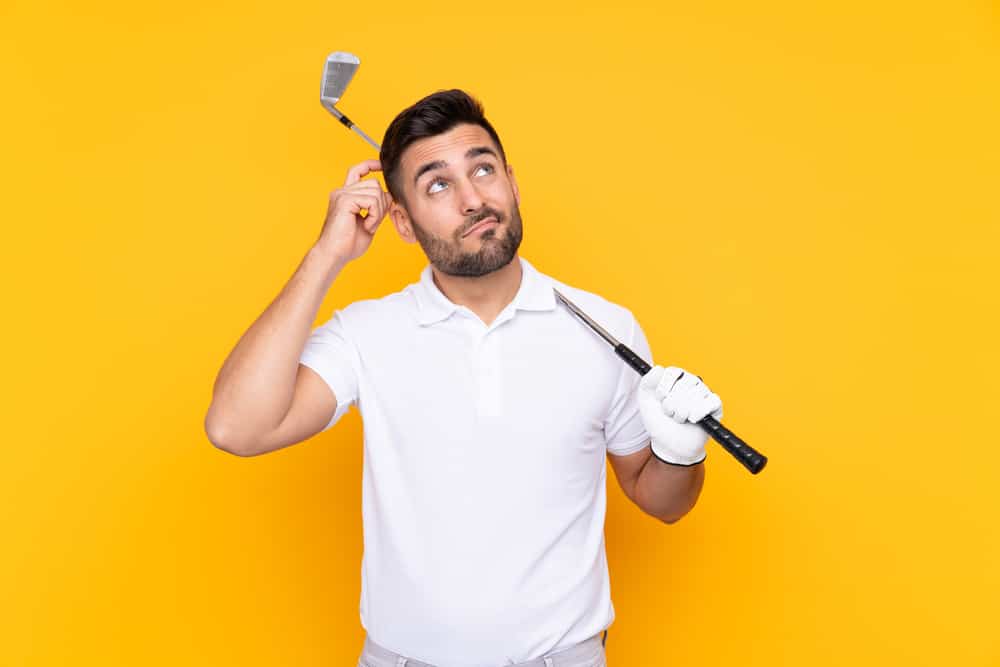 A 150-mph ball speed is good.
However, this ball speed will likely not earn you a spot on the PGA Tour.
The interesting thing about ball speed is that golfers can have a ball speed that is as high as 150 mph on one swing, but it drops to 140 on most of the other swings.
Golfers who are professionals are able to maintain very high ball speeds on each and every swing.
This means that, as they continue to move their way around the golf course, they can still produce these consistently high ball speeds.
Players who learn to do this at 150 mph and above could have a very long career in the game.
Not everyone needs ball speed like Bryson Dechambeau to make it on Tour, but having a higher ball speed can make a big difference to players.
Conclusion
We hope that you now can understand how fast a golf ball travels and the factors that impact this distance.
The overall ball speed has quite a few factors that impact it, and some of them are not determined by the player.
However, there are things like your physical fitness, swing speed, and overall ability to hit the center of the clubface that will have a tremendous impact on golf ball speed.
Learn to get your golf swing more efficient and play with the best equipment on the market to increase the speed that you will get from your golf ball.
In the end, you will be glad that you made the changes you did.