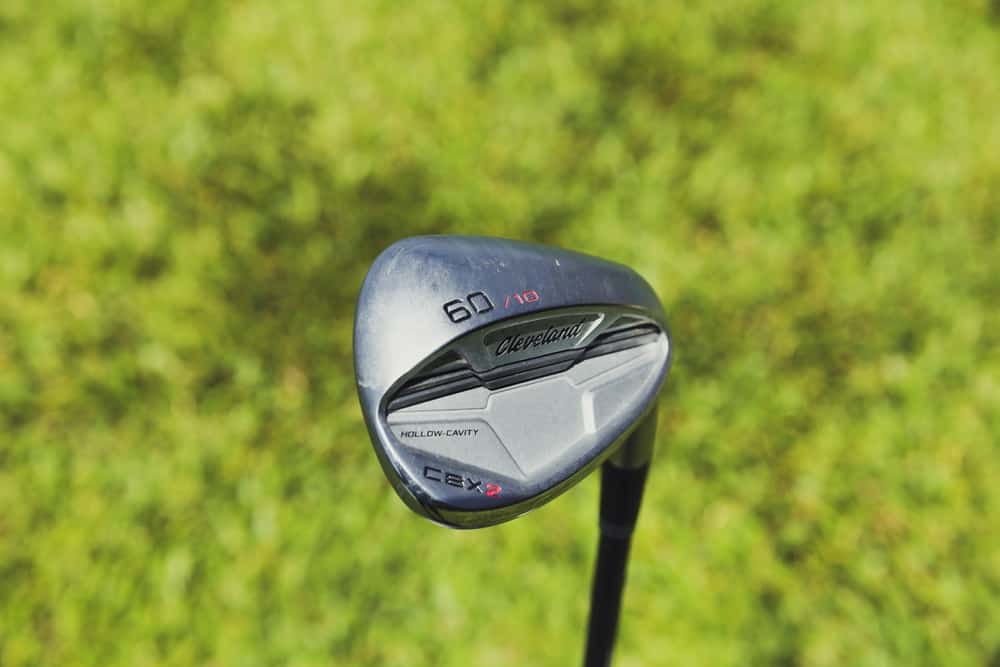 Some golf brands are very well known, and golfers will highly anticipate a new release from these types of companies.
Some of the top brands in golf include Callaway, TaylorMade, Titleist, and Cobra.
Another name that is often right up there with the largest manufacturers of golf equipment is Cleveland.
Cleveland golf is a long-standing company with impressive offerings and incredible pricing.
If you are a new golfer or have been in the game for many years, chances are there is a Cleveland club on the market that could be a good fit for you.
Cleveland uses some of the most impressive technology in the game, and it is smart to consider this brand the next time you are in the market for clubs.
If you have always wondered whether Cleveland golf clubs are good, we have you covered.

Are Cleveland Golf Clubs Good?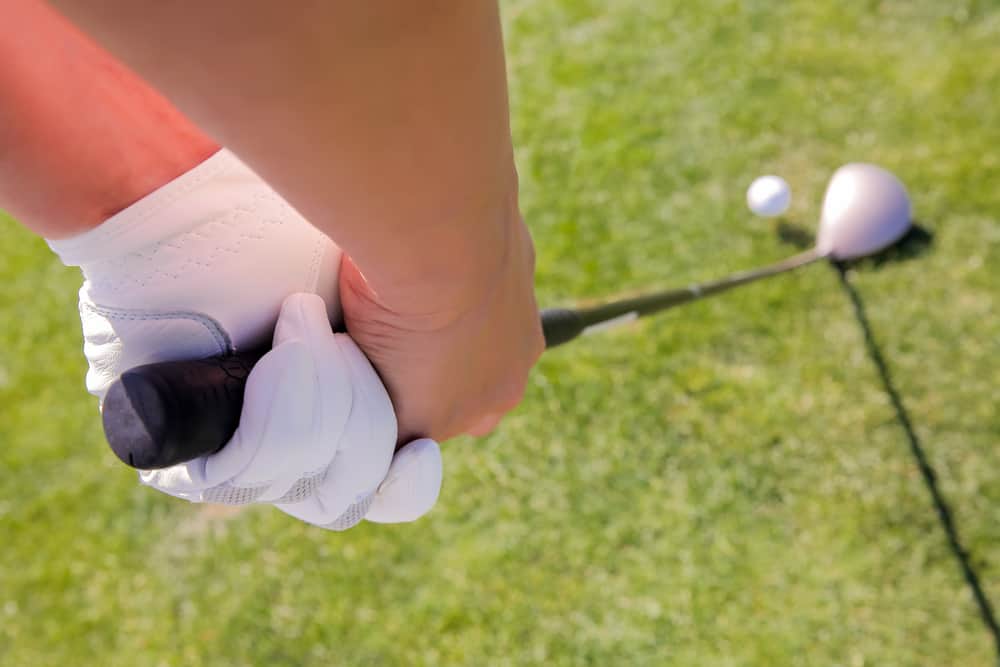 Cleveland golf clubs are good because they offer forgiveness, playability, and fair pricing.
Golfers who are interested in getting better at golf and want the help of a club to get them there will enjoy what Cleveland golf has to offer.
Cleveland golf clubs are impressive in the feel they provide and the pricing that they are offered to customers.
Cleveland makes a wide range of golf club options and will appeal specifically to several groups of players.
Let's take a more in-depth look into the types of clubs that Cleveland carries and whether or not this brand could be a good fit for your needs.
1. Driver
Cleveland Golf Launcher Turbo Driver 12.0 A RH , Black, Large
The drivers made by Cleveland are often part of the Launcher series.
With the Launcher brand, we have seen Cleveland put out some impressive overall options for golfers in the last several years.
The best driver on the market will be the one that helps you hit the ball the straightest and the furthest.
The Cleveland golf drivers do a great job with the straight part, and they are long but not the longest out there.
Cleveland golf drivers all have the 460cc head to allow for a large sweet spot and plenty of distance performance.
However, the forgiveness that the clubs offer sometimes takes away a bit of the distance that players can get.
The overall difference in yardage will likely not be more than just a few yards, but it is still worth considering the distance as your ultimate goal.
2. Fairway Woods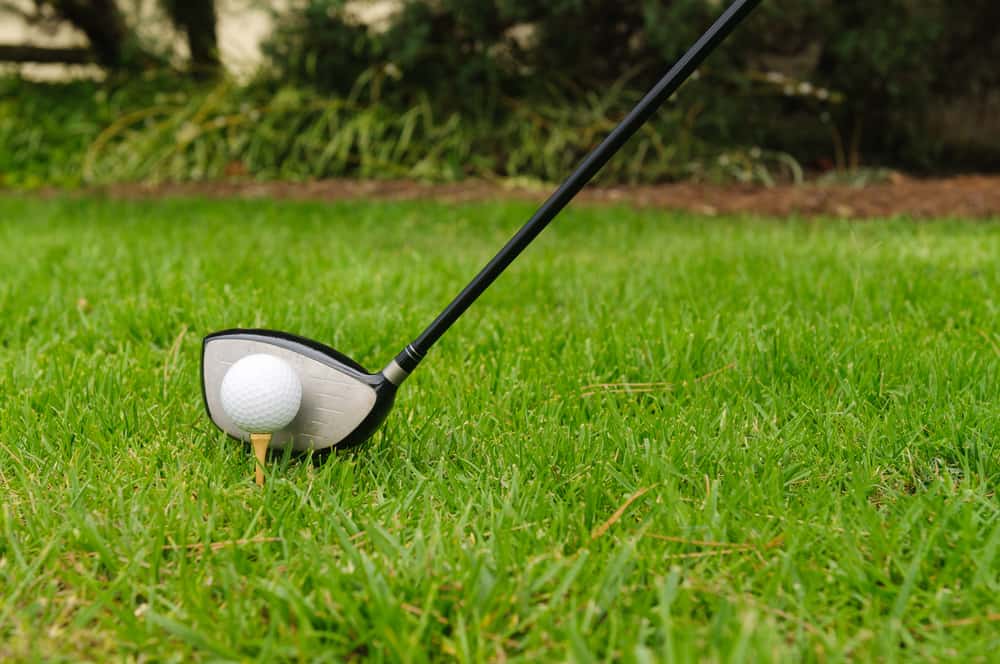 Fairway woods from Cleveland golf are also known for their forgiveness.
The most recent models have very large club heads that make it nearly impossible to miss the ball.
These are a great alternative for those who are struggling with shots off the tee or want to hit the ball as far as possible from the fairway.
The fairway woods from Cleveland golf come in a variety of lofts that will range from a 7 wood to a 3 wood.
One of the things that you will notice about the Cleveland fairway woods is that they often have the HiBore crown.
This HiBore crown helps ensure that golfers are going to have much better interaction between the club head and the golf ball.
With the HiBore crown, players get a higher ball flight and more consistency from the tee.
It's hard to say that a fairway wood is the best on the market, but Cleveland's offering really stands out for senior golfers and players who need some consistency in their golf game.
One of the interesting things about the Cleveland fairway wood is that it can often be seen in the bag of a better player.
With a 3 wood being one of the harder golf clubs in the bag to hit, golfers with lower handicaps will often look for something that has the extra forgiveness that Cleveland offers.
3. Hybrids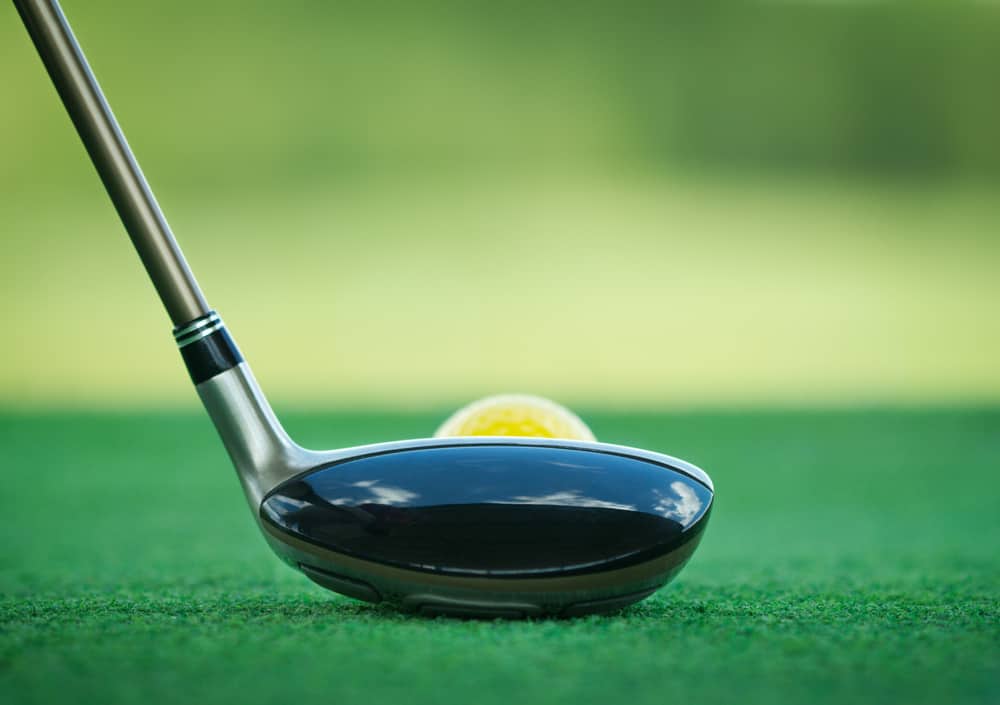 The Cleveland hybrids are very popular and feature the same HiBore design that the fairway woods and drivers offer.
Of course, as technology changes, there could be a time when we see this HiBore crown go away, but for now, it is sort of a signature from Cleveland.
If you are interested in a golf club that has a great mix of feel and performance, the Cleveland hybrids could be a perfect choice.
In fact, the Cleveland hybrids became so popular that they brought about the idea of hybrid irons, and that is one of the things that really sets the Cleveland brand apart from others on the market.
4. Irons
Cleveland Launcher XL Halo Iron Set RH 5-DW Graph Senior
The irons from Cleveland are a bit limited, but they are good.
Cleveland typically puts out one set of game improvement cavity back irons.
In addition, they will put hybrid irons into play as well.
The hybrid irons are some of the most popular in the industry, and Cleveland really led the way with this type of golf set.
Hybrids are easier to launch and more forgiving from a variety of lies.
Even if your golf ball ends up in the rough, you should have no problem getting it out when you have a Cleveland Launcher hybrid in your hands.
The irons that are not hybrid irons are perimeter-weighted cavity back irons that have great control and workability.
In addition, the spin control on Cleveland irons is quite good, allowing players to stop the ball on the greens when necessary.
Years ago, Cleveland had a wide range of irons as part of its lineup.
However, as time has gone on, Cleveland has realized where their strongest customer base is, and they no longer make as many golf irons for the lower handicap player.
Another important feature to remember about Cleveland irons is the fact that they are very forgiving.
5. Wedges
Cleveland Golf CBX 2 Wedge, 50 degrees Right Hand, Graphite
The Cleveland brand is known for its wedges.
Where the iron technology may focus a bit more on the mid to high handicap players, the wedges are for all golfers.
Cleveland golf wedges come in both cavity back and blade style designs.
This means that the wedges will be a good fit, regardless of what your handicap is and what your golf game needs work on.
We love the spin technology that is included in a Cleveland wedge.
The more spin you can get from a golf wedge, the easier it is to control.
The Tour Zip Grooves that Cleveland puts on the faces of the wedges are used on the PGA Tour and are very well known and well-respected technology.
If you care about your short game and taking it to the next level, the Cleveland wedges are a very smart place to start looking for equipment.
6. Putters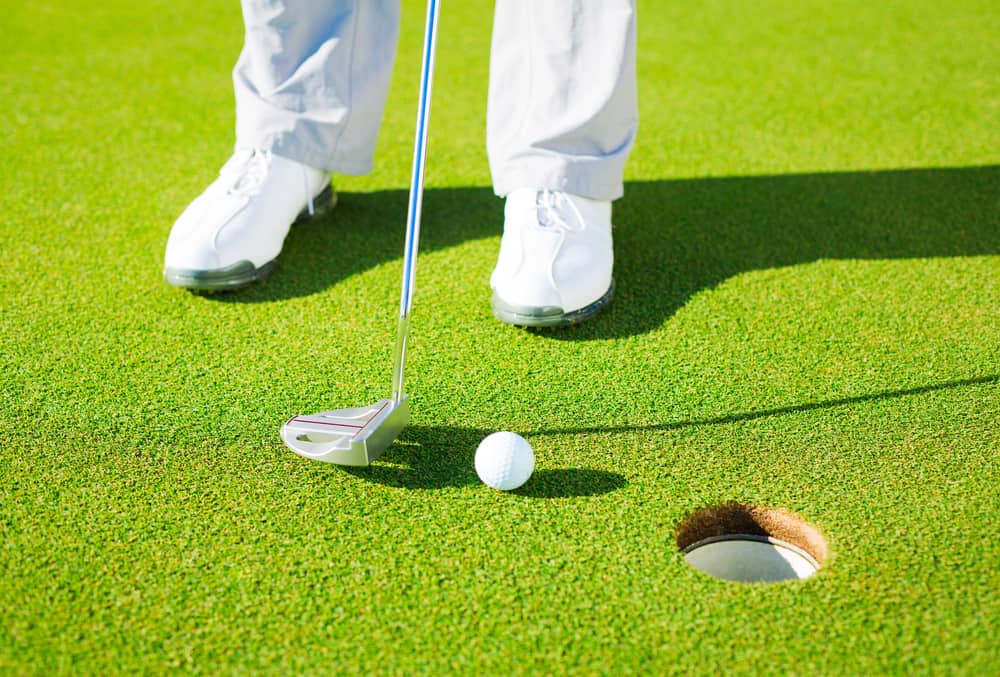 Cleveland offers a wide range of putters.
Although it sometimes seems as though Cleveland does not come to market with their new clubs as often as TaylorMade or Callaway when it comes to putters, Cleveland has quite a few to offer.
The Cleveland putters will offer a wide range of performances.
You will find many large mallet head putters in addition to blade style putters that are better for faster greens or the player who likes a slimmer look.
The Cleveland putters come in a few different finishes, and as we are used to now with the Cleveland clubs, these are very fairly priced options from Cleveland.
Overall, golf putters are a great option for those who are on a budget but want high-quality materials and performance from a company.
What Are Cleveland Golf Clubs Known For?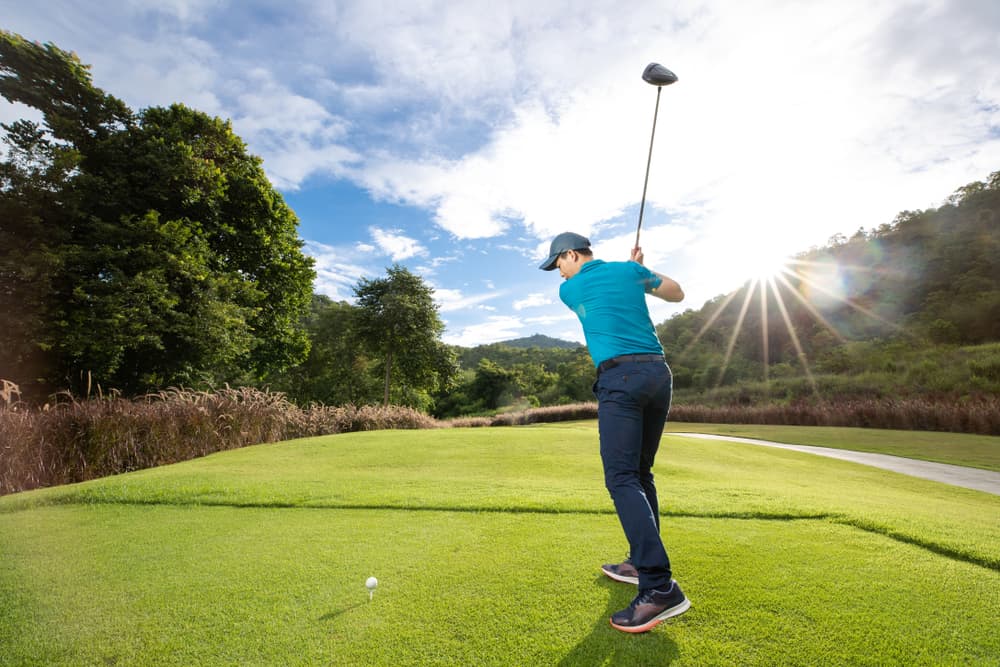 Cleveland golf clubs are known for a variety of things.
As we went through each of the individual clubs that Cleveland makes, you probably picked up on a few of these key benefits for going with the Cleveland golf clubs.
Here are some other things that you should consider about Cleveland golf clubs and what they are known for.
1. Forgiveness
Cleveland golf clubs are extremely forgiving,
The sweet spot and large club head size make the clubs much easier to hit, regardless of the lie that you find your ball in.
Forgiveness is something that all players need, but it benefits the mid to high handicappers the most.
Many of the Cleveland golf club heads are going to be offset, encouraging players who are used to slicing the ball.
The only downside to many of the Cleveland golf clubs is that they are not adjustable.
The adjustability in a Cleveland golf club adds a bit of weight, and this has been something that they have not done much with.
With some of the newer models, we are starting to see some lightweight adjustability making it a bit easier for golfers to fine-tune the performance that they get with Cleveland.
2. Consistency
Cleveland golf clubs are made to be consistent and reliable.
When you stand up to take a shot with your Cleveland golf clubs in your hand, you should have a general idea as to where the golf ball is going to go.
Consistent golf shots are important, and they will help players who are looking to hit the ball straight down the fairway.
Consistency is such an important part of playing the game of golf, and it does not matter if you have a high or low handicap when trying to become a consistent player.
3. Higher Handicappers And Beginners
A higher handicap golfer and beginner player will have quite a bit of luck with the Cleveland golf clubs.
With each of these clubs offering all of the features that a new player needs, you will notice that the overall results are much better.
The higher handicapper still has plenty of ability, but they just want to increase the playability and their chances for making better shots.
With Cleveland, you can get a great feel and a higher ball flight, but the club still has a great feel.
Higher handicappers and beginners who are interested in hitting the ball straight will love what Cleveland has to offer.
4. Spin Around The Greens
A Cleveland golf club has really impressive groove technology.
The Tour Zip Grooves that are built into the wedges will offer plenty of greenside spin and distance control.
If you like the feel that you can get from some of the Cleveland irons, you will be very impressed with what the wedges have to offer.
The Cleveland blade style wedges tend to offer an even better feel than the cavity back style, but both can be a good solution for your game.
With new treatments used on Cleveland wedges, the grooves on the wedges should last for several years without needing to be regrooved.
5. Affordability
The Cleveland golf clubs are known for affordability.
If you don't want to spend a tremendous amount of money on a set of golf clubs, the Cleveland brand makes a great choice.
You can even look into used Cleveland equipment and see that the deals continue for years after the clubs have been released.
Overall, if you are on a budget but know that it is time to upgrade, Cleveland can be a perfect solution.
The affordability of golf clubs is getting to be a major problem in the game, so we hope that Cleveland keeps their position as an affordable but high-quality golf manufacturer.
6. Hybrid Irons
The Cleveland hybrid irons will always be one of their most impressive features.
If you care about a golf club that is easy to hit from the fairway and the rough and allows for great ball flight and continued forgiveness, the hybrid irons are a perfect choice.
As a golfer, the Cleveland hybrid irons will be a good addition to any set, but they are really a great solution for new players and senior golfers.
If a senior player finds that they are starting to lose club head speed and consistency, switching to hybrid irons can do the trick.
Who Should Use Cleveland Golf Clubs?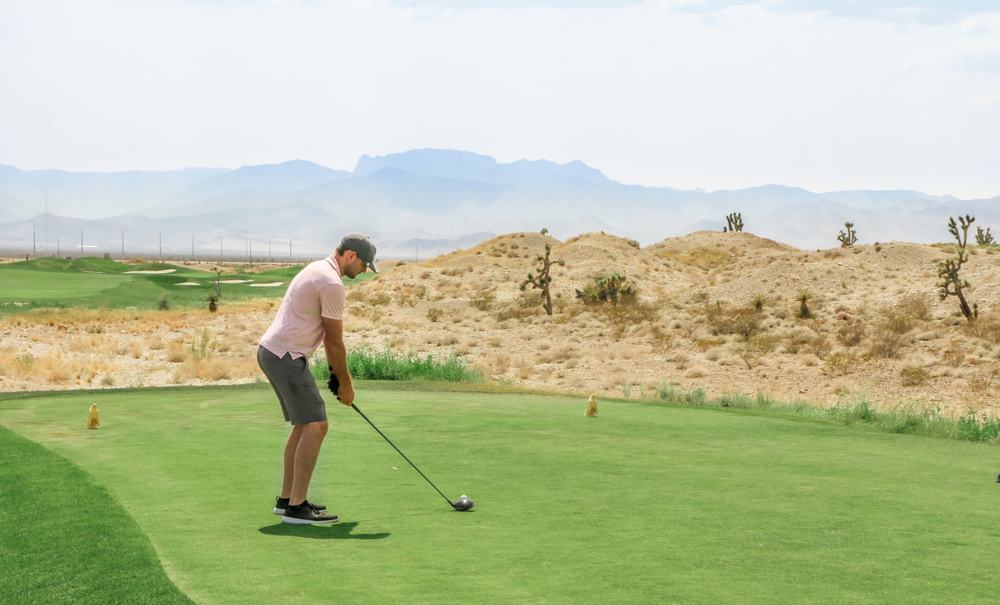 Cleveland golf clubs should be used by a wide range of players.
Although we have mentioned that this brand may not be the best fit for the lowest handicap players, there is still plenty of technology here to appeal to a wide range of golfers.
Here are a few of the golfers who should be using the Cleveland golf clubs during their next rounds of play.
1. Mid Handicappers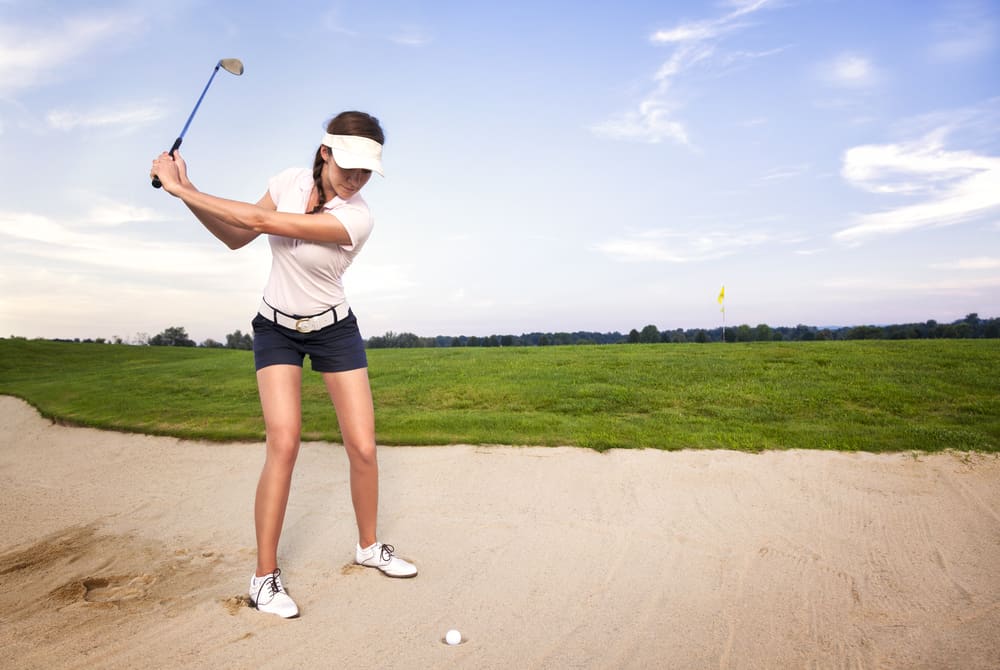 Mid handicappers are golfers who shoot between 80 and 95.
Many of the Cleveland golf clubs offer the consistency that these players need.
If you want to avoid those large numbers on your scorecard, the Cleveland clubs are a great choice to consider.
2. High Handicappers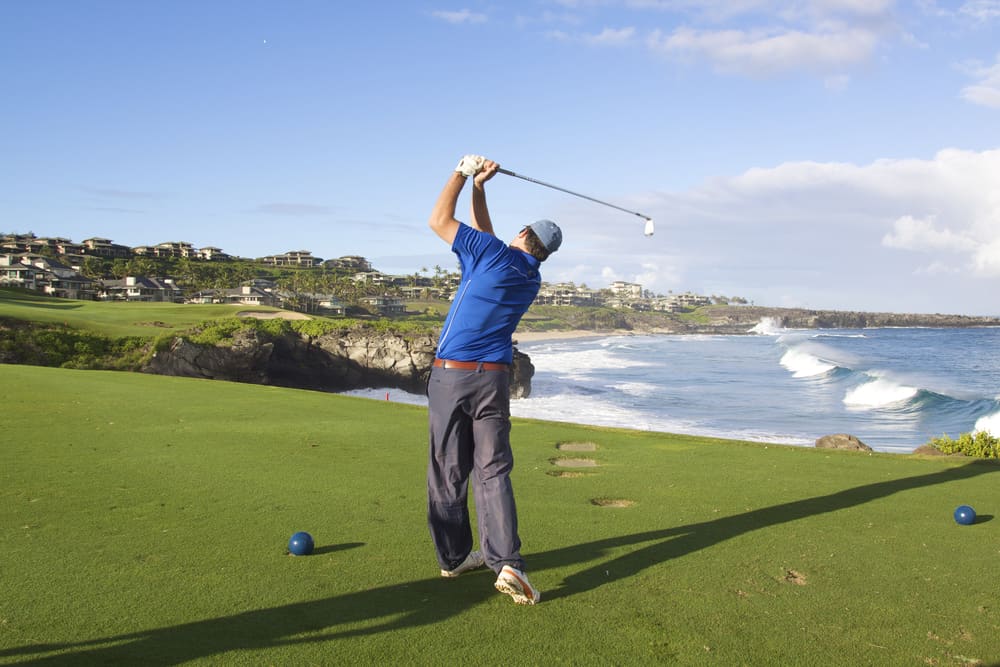 High handicappers are going to likely benefit the most from the Cleveland golf clubs.
With lightweight shafts, large sweet spots, and a bit of offset in the club head, higher handicappers can get quite a bit more performance than they thought possible.
3. Golfers On A Budget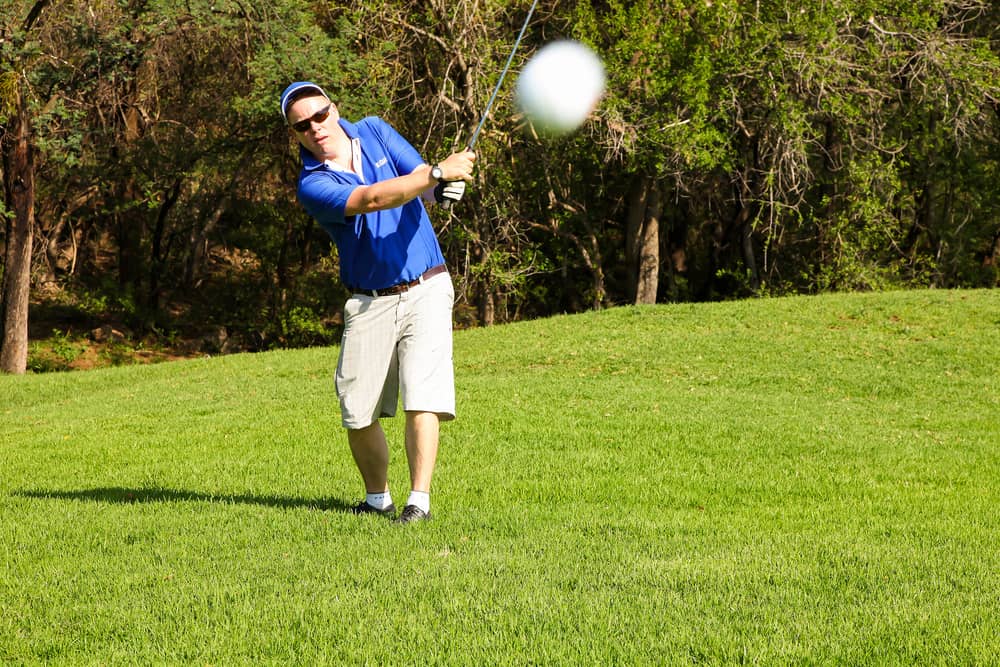 The Cleveland golf clubs are offered at a very fair price, and because of that, golfers on a budget will be impressed with what they can get.
If you are trying to spend a bit less money on your next set of clubs, Cleveland is a good brand to consider.
Try to think about a set of golf clubs that is a year or two old.
Sometimes when the newest releases come to market, the older golf clubs are going to decrease in price and be much more affordable for players who need the extra performance.
If a golf club is less than three years old, the technology will still be very relevant.
4. Women Golfers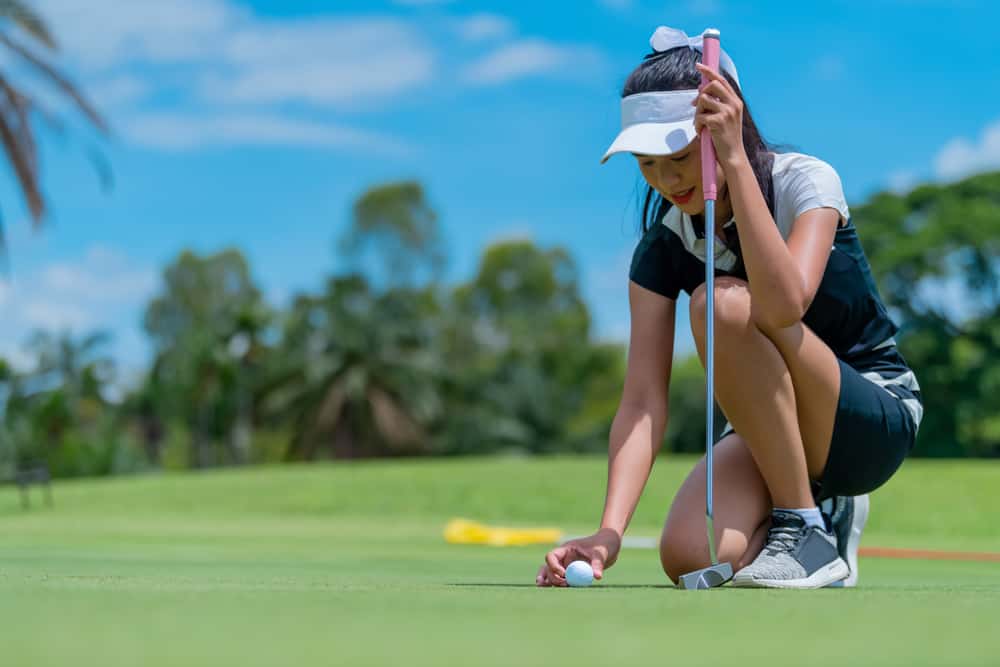 Cleveland makes some great golf clubs for women.
In addition to individual club sets with women's golf shafts, they also offer some beginner sets that are sold as a complete set of golf clubs with a bag.
Women golfers should consider the Cleveland wedges as well.
Many companies forget to make a wedge for women players, but the Cleveland wedges are almost always available for the woman golfer.
5. Senior Golfers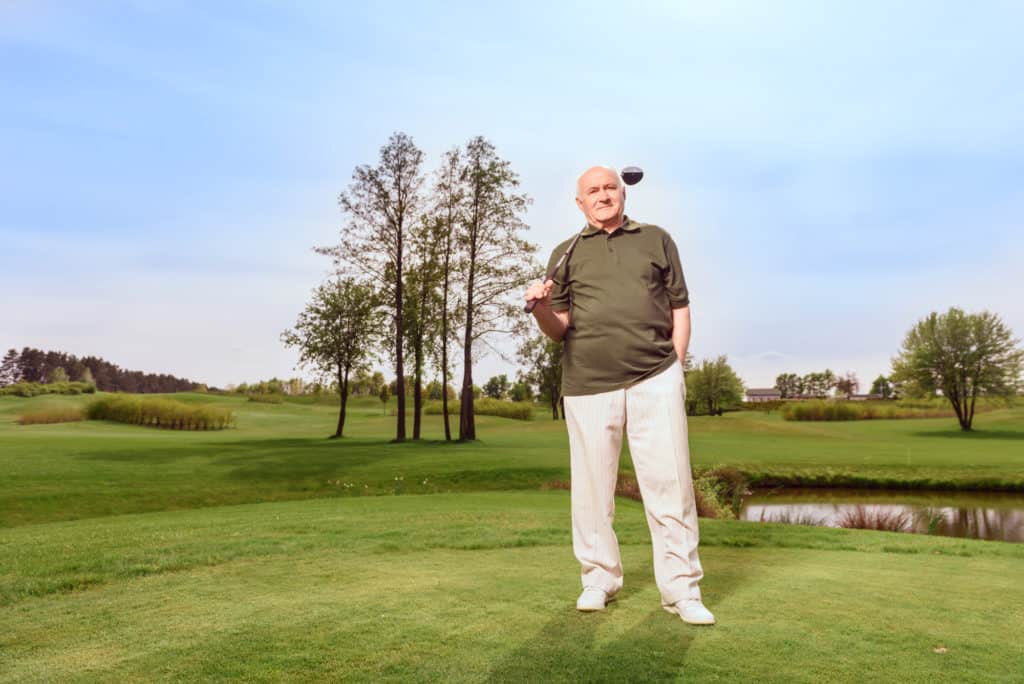 Seniors love the technology that Cleveland has to offer.
The lightweight shafts and access to hybrids and fairway woods in senior shafts make this a really good choice for the golfer who is getting a bit older.
Are Cleveland Golf Clubs A Good Brand?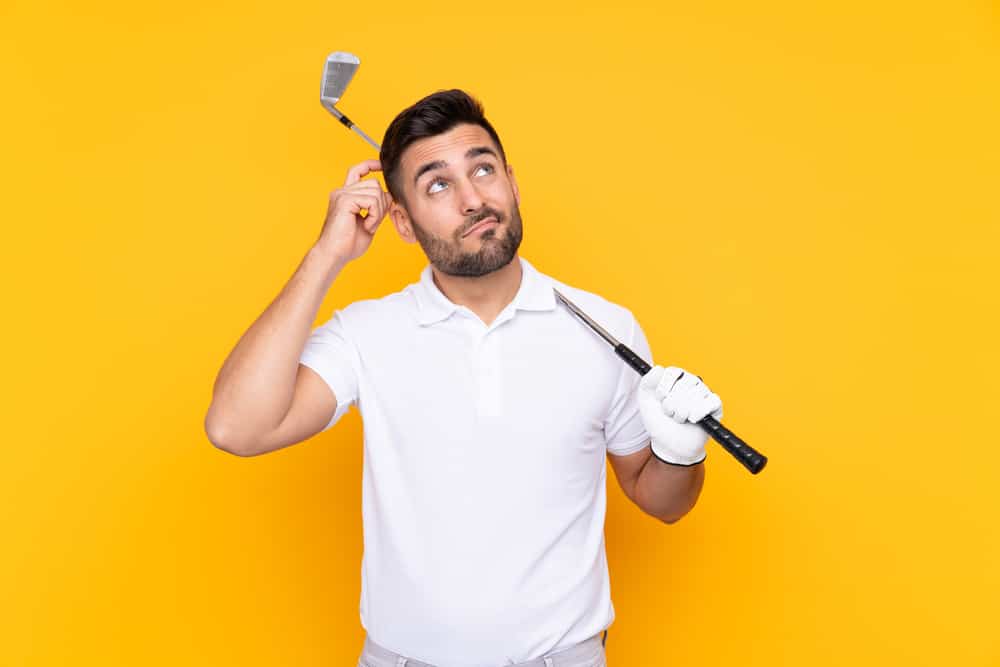 Cleveland is a great brand of clubs with an impressive history in the golf industry.
If you look back several years and see the technology that Cleveland has been able to produce, you will quickly see that this is an impressive and well-known golf club brand.
Golfers who are loyal to Cleveland typically value forgiveness and consistency in their golf game.
These are the two strong points that this company has to offer.
Do Any Pros Use Cleveland Golf Clubs?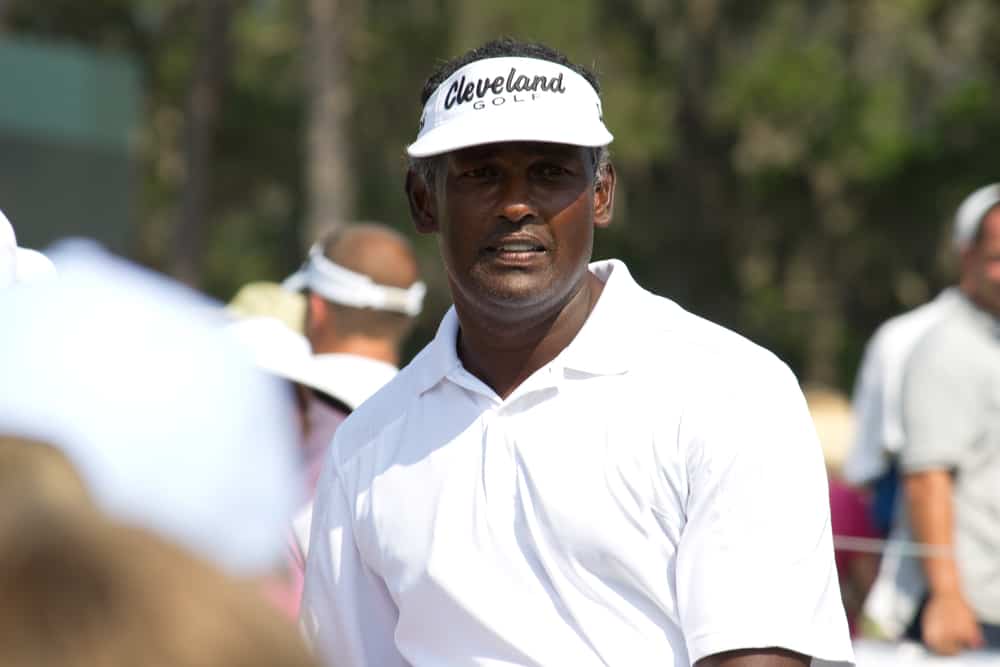 There are several golf pros who use Cleveland golf clubs.
Although not too many will use these clubs as their complete set, you will see many of the wedges in the bags of tour players.
Vijay Singh is perhaps one of the most famous supporters of Cleveland.
When he was playing his best golf, he almost always had Cleveland golf clubs in the bag.
Conclusion
We hope you now feel as though you have a better understanding of what Cleveland has to offer.
The Cleveland brand is a strong one and should be considered up there with the Callaway, TaylorMade, Titleist, and Cobra brands.
Since Cleveland is a slightly smaller company that focuses more on forgiving equipment, sometimes it is questioned when it comes to performance.
There is no need to question what Cleveland has to offer as they are one of the top brands in the industry.
As the years go on, Cleveland seems to get more in tune with the players who need their product the most.
Take a look at the new Halo XL line, and you will see exactly what we mean.