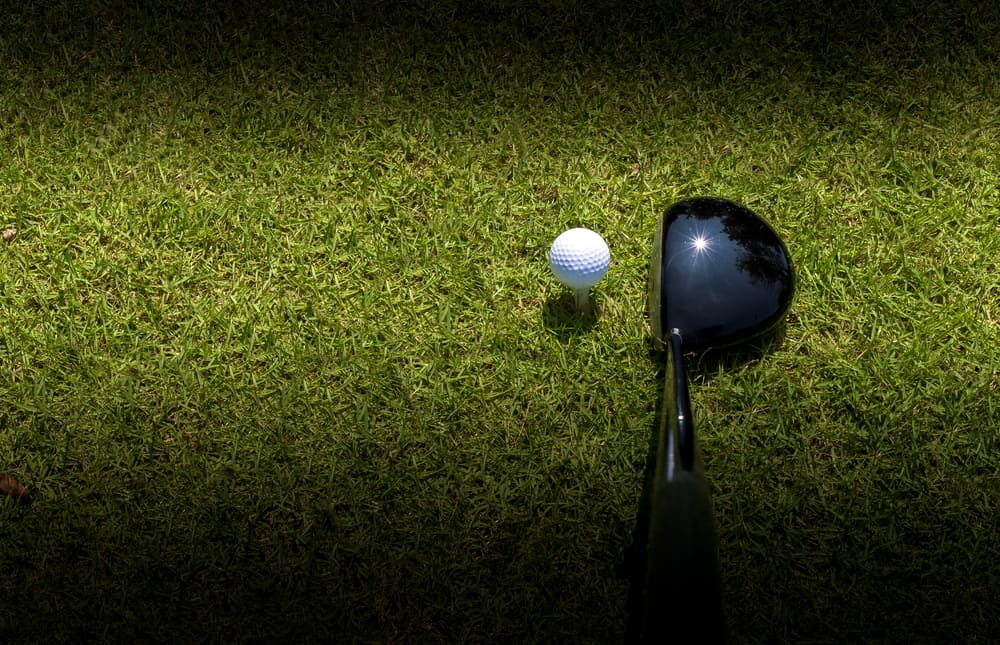 A golf driver is one of the most important clubs in the bag.
With the right driver, you can get your hole started on the right track and start scoring what you need to on the course.
The problem with the new driver technology that is currently on the market is that it is very expensive.
Most new golf drivers sell for over 500 dollars.
The good news is that there are still some good choices for clubs that are priced quite a bit lower.
You will have to ensure that these clubs are a good fit for your game, but they will certainly save you quite a bit of money.

Best Drivers Under $300 (Top 10)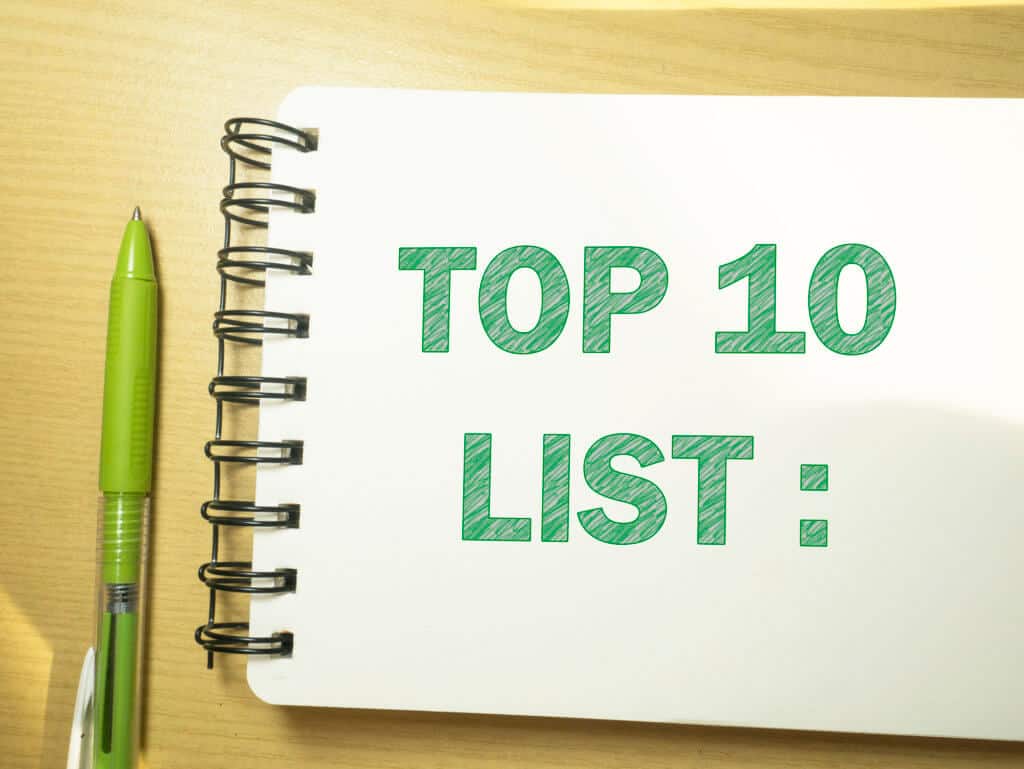 1. Cobra Golf 2020 Men's Speedzone Extreme Driver Black-White
Key Features
CNC Milled Infinity Face
Carbon Wrap Crown
Adjustable features and fast ball speed
The Cobra Golf Speedzone Extreme Driver is a relatively new release from Cobra that once sold for well over $300.
If you are looking for recent technology with some great speed and performance benefits, this is the driver to consider.
We love the fact that the Speedzone is so highly adjustable, you can set it to the best specifications for your game.
If you want to hit a drive with a little more draw or fade, simply adjust the Speedzone Extreme to work for you.
The Speedzone Extreme features an aerodynamic shape to increase the ball speed and give players the distance that they need.
Many golfers have struggled to get speed with Cobra equipment, but that has changed within the last two to three years.
Cobra is now one of the leaders in ball speed technology.
Pros
Speed back weighting
Carbon wrap crown
Infinity face is CNC milled
Cons
Driver shaping is a bit unique and will be hard for some to adjust to
2. Tour Edge Golf- Bazooka 470 Black Driver 10.5 Regular Flex
Tour Edge makes affordable yet high performing golf clubs for the average golfer.
This Tour Edge Bazooka 470 will come in well below the $300 mark.
We love this option for golfers who are struggling to get power off the tee.
The Tour Edge Bazooka 470 is a driver that offers a high MOI (moment of inertia) and plenty of good ball flight as well.
Lower handicap players may struggle with the feel of the Tour Edge club, but most golfers will find that it is one of the best options on the market for the money.
If you are struggling with your current driver game and feel as though your game just needs a change, this is the driver we would consider.
Pros
Low price
High MOI
Higher launching driver
Regular flexible golf shaft
Cons
Feel coming off the club face is not the best
3. Cleveland Golf Launcher Turbo Driver
Key Features
Turbocharged face
HiBore technology
Lightweight hosel
The Cleveland Golf Launcher Turbo Driver is an excellent choice for a fairly priced top of the line golf driver.
With the Cleveland Golf Launcher Turbo driver, you will get a low center of gravity and the turbocharged cup face for even extra distance.
One of the things that players love about the Launcher Turbo is that it can help if you have a slightly slower swing speed.
Since the Launcher Turbo does not have an adjustable hosel, it is known for being one of the lighter drivers on the market.
Always make sure that you purchase a driver with the loft that works for your game.
This way, you won't have to worry about the fact that it is a set loft and not an adjustable driver.
In addition, Cleveland put in a counterbalanced Miyazaki shaft to help give golfers all the speed that they need, regardless of their ability to swing the club.
Pros
Very lightweight hosel
Low center of gravity
Increased ball speeds
Cons
It does not have an adjustable loft and lie
4. TaylorMade Golf M2 Driver
Key Features
Geocoustic technology
Speed pocket technology
Low center of gravity
The TaylorMade M2 golf driver is an older release from TaylorMade that is still available.
Many of these older releases tend to be dropped from the lineup, but luckily, you can still find quite a few new M2 drivers around.
The M2 is the driver that really brought the speed pocket technology to the market.
This Speed Pocket technology has since been used to create the entire SIM Max line of products.
The TaylorMade drivers have continued to get faster and higher performing, but this is an excellent start for your golf game.
It's hard to go wrong with the TaylorMade technology, and to get it for this price is quite impressive.
Pros
High launching driver
Original speed pocket technology
Lots of high ball speed
Cons
Not as fast as the new SIM drivers
5. PGX Offset Golf Driver
Key Features
Anti slice technology
Large clubhead
Matte black finish for less glare
The PGX Offset golf driver is an excellent choice for the player on a budget who has a hard time keeping their drives straight.
With the PGX Offset golf driver, you will get plenty of forgiveness, especially on the drives that you tend to hit a bit to the right.
The PGX Offset is considered an anti slice driver for the higher handicapper or beginner golfer.
You won't want this driver if you are an accomplished player looking for feel and workability in the club head.
The PGX Offset is one of the lowest price drivers on our list, and that is just another reason that golfers find this to be a good solution for their game.
Just like the most expensive clubs on the market, the club head size of the PGX is 460cc.
Pros
Helps eliminate slice
Nice looking club head
One of the most affordable options on the market
Cons
Paint on the driver club head can chip off at times; always use the head cover
6. Wilson Staff D7 Driver Men's Right Hand, Regular Flex 10.5 degree
Key Features
Dynamic launch control
Three-piece crown
Simplified construction for excellent performance at a fair price
The Wilson Staff golf clubs are always a great place to look if you want performance and affordability.
The D7 is a very lightweight driver designed to give players high ball speeds and tons of distance.
You will find that with the D7 in your hands, you can really go after the ball and see the difference when it jumps off the club face.
The crown of the Wilson Staff D7 is a composite crown, but it has a new Kevlar layer between the fibers.
When you choose your D7 driver, make sure you pay special attention to the loft of the club.
Each loft is built with some varying performance benefits to help golfers who need more or less launch and forgiveness control.
Overall, this is a smart choice for the money.
Pros
Super light design
New Kevlar technology in the club head
Impressive technology for the price
Cons
The sound is not necessarily favored by most players
7. Wilson Staff Launch Pad Men's Golf Driver – Right Hand, Graphite, Senior, 13
Key Features
Fair pricing for senior golfers
High launch
Draw bias
The Wilson Staff Launch Pad is a newer model of a line of very forgiving game improvement clubs.
With the Wilson Staff Launch Pad golf driver, the player will get a club with a very low center of gravity and a high launch.
In addition, the club is naturally draw biased.
This will make it possible for players who typically slice the ball to start straightening out their shots.
The Launch Pad driver is a perfect choice for the senior player who is starting to lose a bit of their ability when it comes to distance.
Truly, you will feel as though you can launch the golf ball with this club in your hand.
Pros
High lofted for senior
Draw bias to help with a slice
Affordable for the technology it offers
Cons
Not the best choice for a faster swing speed golfer
8. Srixon Z 785 Driver
Key Features
Strong yet lightweight face
Lightweight carbon
Adjustable
For some golfers, the name Srixon is not going to be familiar.
Although the Srixon drivers are lightweight, forgiving, and high performing, they are typically not some of the best-selling clubs on the market.
Lucky for you, the Srixon drivers are affordable, but they also offer plenty of benefits to the mid to high handicapper.
The new Ti51A Cup Face is strong and light.
The Srixon club face is capable of giving golfers extreme ball speed and distance, something that many of us look for in a new driver.
In addition, we love the ability to change the loft and swing weight of the Srixon driver with the Quick Tune Adjustment and Customization.
This is a simple adjustability setup on the driver that is easy to use, and it really helps to make this club feel like a custom fit.
Finding a driver under $300 can be difficult, but to find one with adjustability and a high-performing face like this one is truly a great bargain.
Pros
Very fast ball speeds
Ability to adjust loft and swing weight
Distance enhancing capabilities
Cons
Not the best for the very fast swing speeds
9. MACGREGOR Golf MACDRIVER110 Unisex Mactec X Adjustable Titanium Head Graphite Shaft Golf Driver Club Right Hand Regular Shaft
Key Features
Adjustable
High MOI oversized head
Titanium Driver
The MacGregor golf clubs have always been known for having lots of speed for a very fair price.
The new MacDriver110 is designed with a high MOI oversized club head to give golfers plenty of forgiveness and a large sweet spot.
If you feel as though you have a hard time hitting the center of the club face, this could be a smart choice for you.
The MacGregor driver is also adjustable so that you can configure it to work specifically for your golf game.
Even though this is considered to be a value type driver, the titanium head, Macgregor graphite shaft, and the premium MacGregor grip are very good components.
You won't have to worry about this driver falling apart after a few rounds.
Overall, we really like the abilities this club has for the very fair pricing.
If your golf game is struggling, it makes sense to give something like this a try.
Certainly, you will save quite a bit of money as compared to the newest releases going for $500 or more.
10. Tour Edge Hot Launch C521 Driver
Key Features
Minimal offset
High moment of inertia
New diamond face technology
The brand-new Tour Edge Hot Launch C521 Driver has some new technology that is setting it apart as one of the best drivers under $300.
The C521 has a minimal offset making it a perfect choice for the mid handicapper that doesn't need extreme slice forgiveness.
There is a Power Channel on the sole of the club that allows golfers to get higher launch, less spin, and more ball speed.
Essentially, if you want to learn to hit the ball a long way, this driver will help you do it.
The club comes with a Premium Aldila Rogue shaft.
This shaft alone is a large portion of the total price of the club.
Take advantage of some great technology that flies a bit under the radar with what they have to offer golfers.
Pros
High MOI
Power channel
Higher ball speed
Cons
Not as well known of a brand name
Conclusion
Hopefully, you now have a better idea as to which golf drivers are going to be the best for your game.
Even though these clubs are priced under $300, they have lots of technology, distance, and forgiveness to offer golfers.
The price of your driver is not what matters.
It is more important that you find a driver that works well for your golf swing.
Once you find a match for your game, it doesn't matter whether the club costs $200 or $700.
Keep in mind that just because a golf club costs more does not mean it is going to perform better.