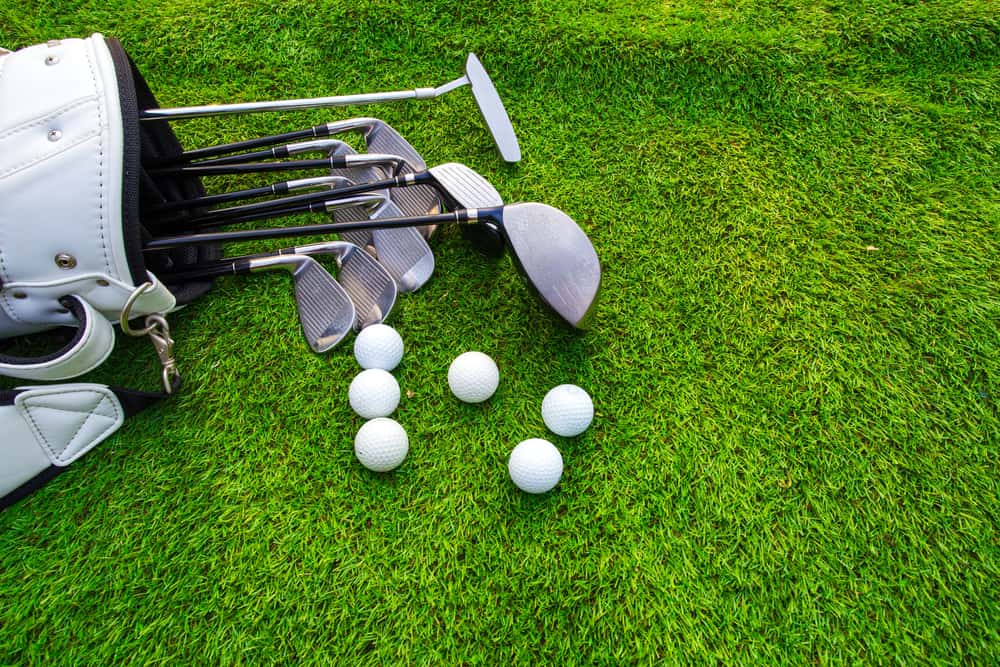 Amateur golfers love to follow what professional golfers are doing.
We all have these hopes and aspirations that we could one day see our time on the PGA Tour.
Of course, the reality of this is a completely different thing.
One of the things that amateur golfers like to know the most about is the number of golf balls that a pro puts in their bag.
If you think this could change your routine this weekend and put you in the winner's circle, keep reading for your answer.

How Many Balls Can A Pro Golfer Carry?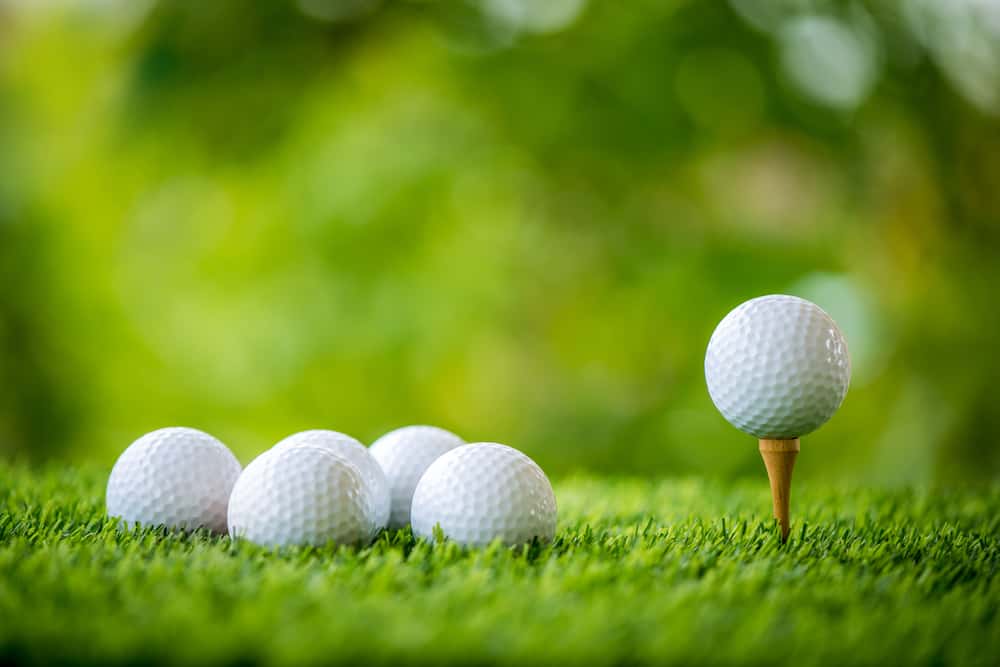 A professional golfer can carry as many golf balls in their bag as they would like.
There is no rule as to the number of golf balls that a professional can carry in their bag.
A rumor has gone around about the number nine and that there is some unofficial rule about nine being the number of balls a pro golfer carries.
This is not the case and should not be considered truthful.
Golfers can carry more than nine golf balls in their bags if they so choose.
The reason the number nine has become a thing is likely because the number nine is a very common number of golf balls for the pros to carry.
Many players have come out and said that they feel comfortable with nine balls.
Some players put nine golf balls in their bag and then switch the golf ball out every few holes.
They do this in case there are any imperfections on the golf ball that could impact their game.
There are, however, some important rules that you must follow about changing out golf balls while you are on the course.
Let's take a look at those and understand a bit more what the golf professionals have to keep in mind when they are on the course.
Although some golfers leave this entirely to their caddies, others are very particular about how their golf bag is kept.
Rules For Professional Golfers And The Golf Balls They Use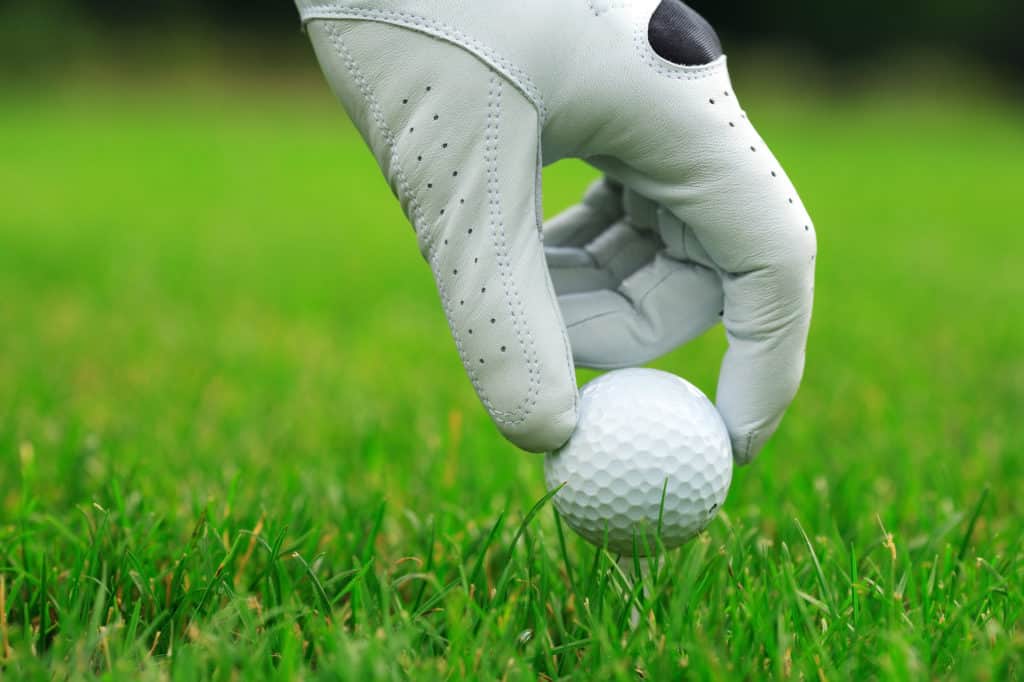 There are three main things that professional golfers need to think about when it comes to the golf ball they have in play.
Here, we break down each of those things so you can understand the rules that these players are subject to.
1. Brand & Style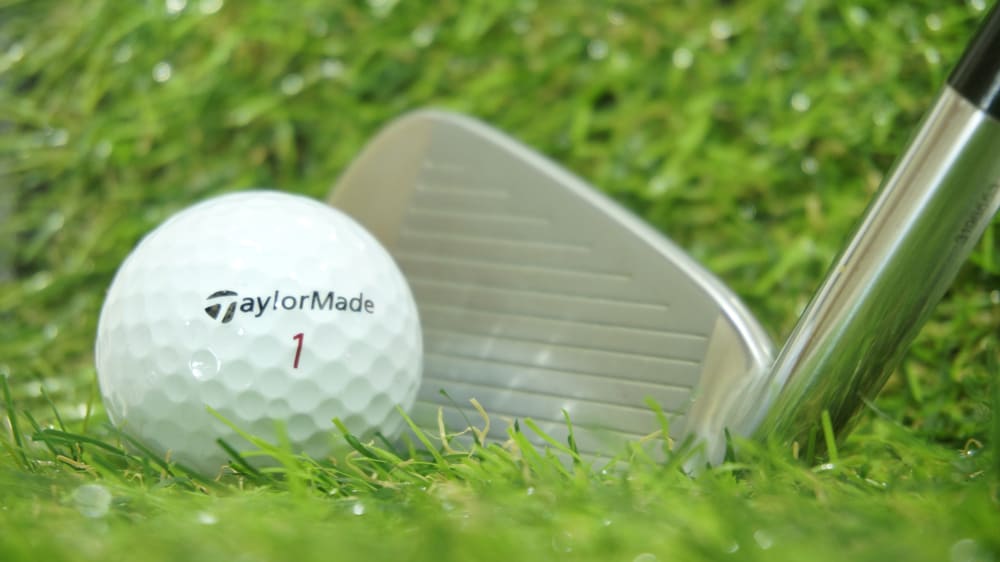 The brand of the golf ball that a player uses, and the style of the ball, must remain the same the entire round.
This is a rule that many golfers are unaware of, and it is actually quite interesting.
If you took a look at the bottom of your golf bag, chances are you would see some golf balls from the woods, some from your friend, some from the water, and a few you bought in the golf shop.
Most of the time, it would be rare for all of the golf balls in your bag to be the same brand and the same style.
Let's say, for instance, that a professional golfer tees off with a Titleist Pro V1.
At the end of their round, they must still be playing with a Titleist Pro V1.
This is done because of the different playing conditions that a golfer could encounter on the golf course.
Let's say there is a very long hole, and the player wants to get as little spin as possible.
Switching to a low spin golf ball would be an option, but that is only acceptable if it is the same ball they have had in play the entire day.
The changing of golf balls between holes from one brand or style to another could open up some unfair advantages for some players.
This is why the USGA has the one-ball rule in effect in the PGA golf tournaments.
This is not a bad habit for amateur golfers to get involved in either.
If you play in a golf tournament, this rule will likely be in effect, and it will be necessary for you to follow it.
Overall, the decision as to what ball to play becomes even more important because of the one-ball rule.
2. Changing Balls Mid Hole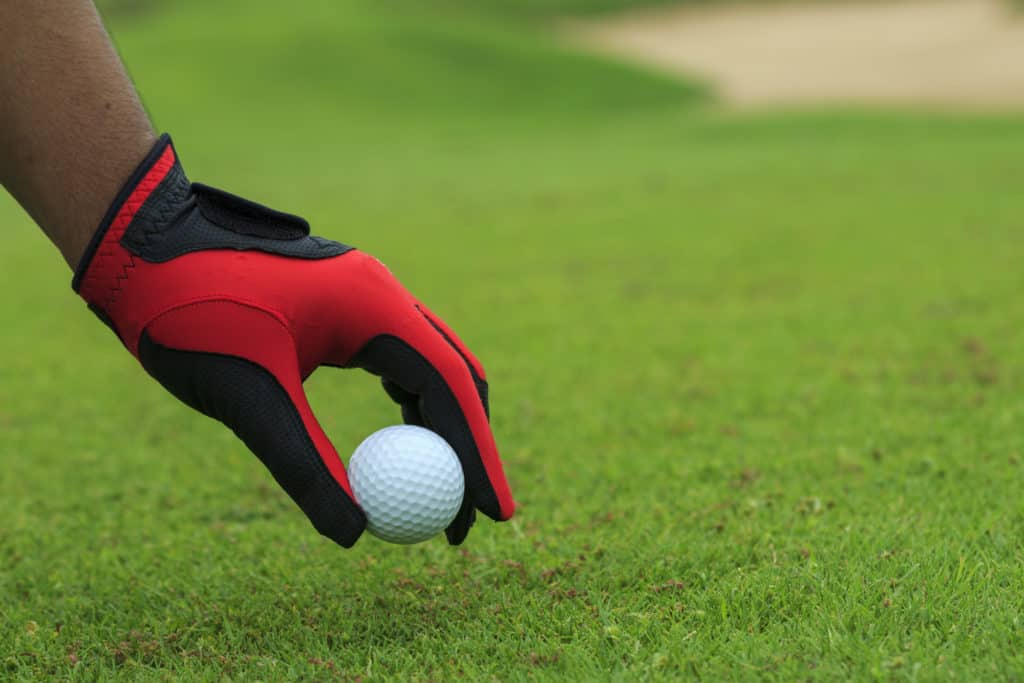 You are not allowed to change a ball in the middle of the hole as long as the ball is deemed fit for play.
If, of course, your golf ball breaks into two pieces after being hit by a nearby lawnmower, you would be allowed to replace the ball.
However, it takes a good amount of damage to a golf ball for it to be considered unfit for play.
You may have seen golf professionals talking to rules officials about whether or not it is acceptable to replace their golf balls in the middle of the hole.
Golf balls are made to be quite durable, yet there are still problems that can occur.
3. USGA Regulations
In addition to the one-ball rule, PGA Professionals also have to play with golf balls that are certified by the USGA.
As you can imagine, the USGA puts strict limitations in place as to what a legal golf ball is and what an illegal golf ball is.
Of course, you know that the PGA Professionals are not going to choose some off-brand illegal golf ball, but the situation is actually a bit more complicated than this.
The reason is that many of the PGA Professionals are asked to play with prototypes created by golf companies and manufacturers.
The prototypes are not on the market yet, and because of this, they have to be very careful that they are approved by the USGA.
Many golfers on the professional tours will play with a certain Titleist or Callaway golf ball for months before the rest of the golfing world can get their hands on it.
This is the same thing that happens for irons, drivers, and woods as well.
Overall, the USGA Regulations are relatively strict, but they are not going to make it impossible for PGA Tour Professionals to find a great golf ball.
After all, we want to see what these guys can play with the same equipment that we are allowed to play with and have access to.
The next time you hear that golfers on the PGA Tour are only able to play with nine golf balls, you can now know that it really doesn't matter the number of golf balls as long as they have the right brand and style.
What Happens If You Run Out of Golf Balls During A Round?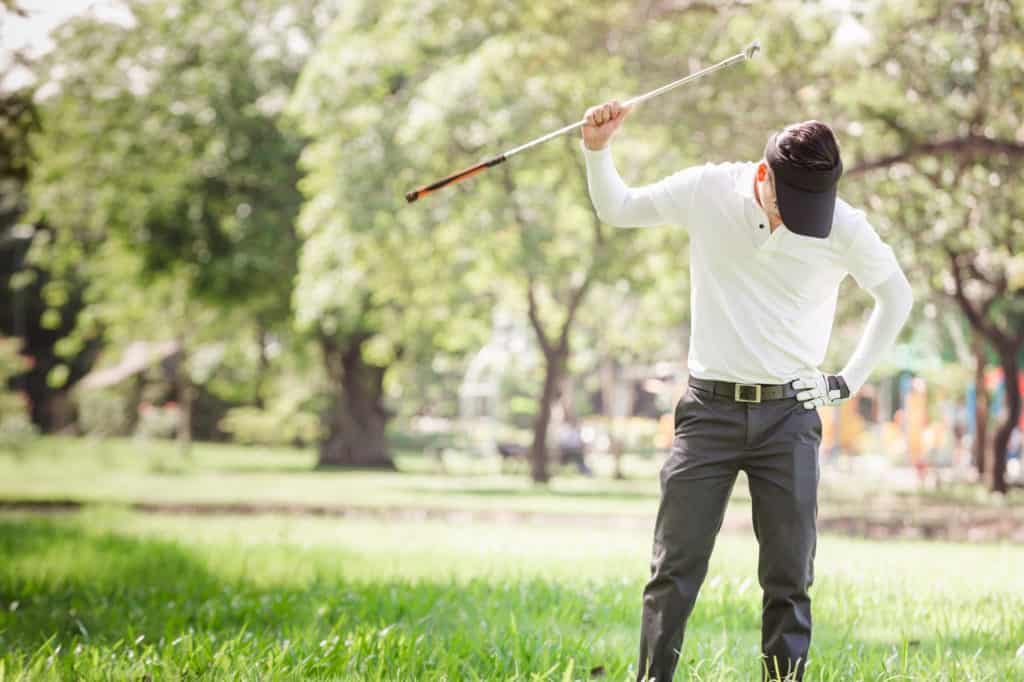 If a golfer runs out of golf balls during a round of golf, they are able to get one from another player, or they can go and purchase some more, as long as it does not delay the game.
If another player does not agree to give the golfer a ball, then they may have a situation where they cannot finish the hole.
The other issue that will come into play, of course, is the fact that the golf ball a player tries to put into play to replace the one they had must be the same brand and style.
Chances are the PGA Tour professionals have a friend or two who would share a golf ball with them, but it must be the same brand and style.
These golfers are so particular about the equipment they play, it could be hard to find another player who has the golf ball you need.
This is why many caddies are going to put about 12 golf balls in the bag.
They feel confident that, between cuts and slices and giving a few golf balls to fans along the way, anywhere from 9 to 12 golf balls seems to be a perfect amount.
Did Any Professional Golfer Ever Run Out Of Golf Balls?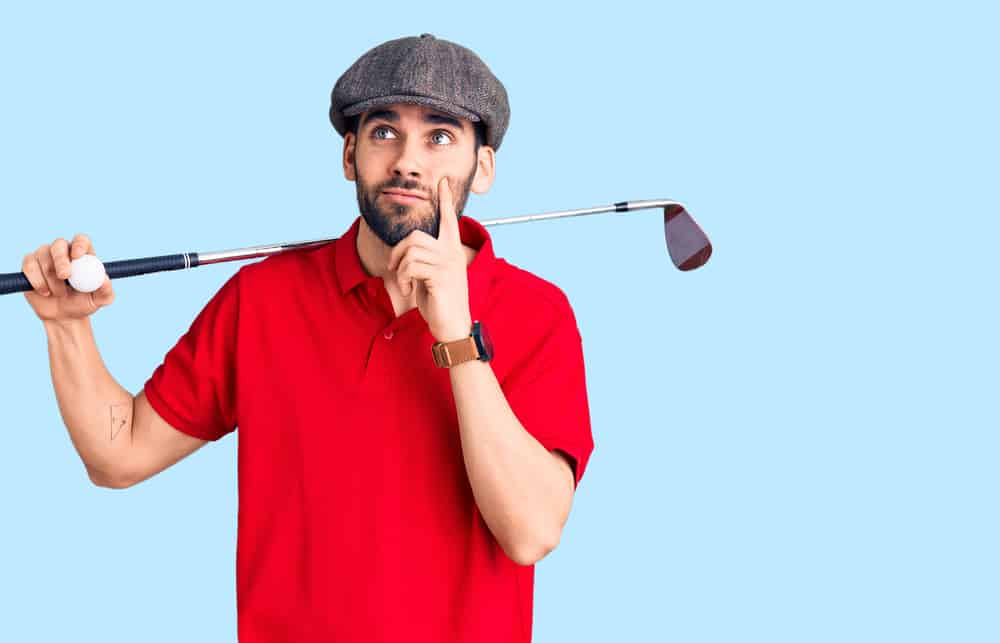 For the most part, there are no real horror stories of a golf professional who ran out of golf balls and had to leave the course.
Chances are, if you are running low in the number of golf balls in your bag, you are likely not going to make the cut for the tournament anyway.
There have been a few stories of golfers walking off the golf course when they hit a few golf balls in the water simply because they know they have no shot at making the cut.
This is often referred to as a Tin Cup moment.
There is, however, one interesting story about Tiger Woods many years back during one of his US Open victories.
The night before the tournament, Tiger had been putting in his hotel room.
He was trying to work on his stroke for the event the next day.
The problem is, the next morning, neither Tiger nor his caddy Steve Williams checked to see if there were enough golf balls in the bag.
With the way Tiger Woods plays golf and how great he is, certainly, he could probably play many rounds of golf with just a few golf balls.
However, when Tiger got to the 18th hole, he hit a shot that ended up in the Pacific Ocean.
This, of course, left him with just one golf ball left in the bag.
This is when the caddy, Steve Williams, told Tiger to hit an iron and just keep it in play.
Tiger, of course, didn't know that he only had the one ball in play, so he decided to try and rip a driver down the fairway.
After he did this successfully and the ball was in the middle of the fairway, the caddy told Tiger that it was, in fact, his last golf ball.
Certainly, Williams was lucky that this worked out this way as Tiger probably expected him to make sure the golf bag was always fully stocked.
We can almost guarantee this was a lesson learned for both player and caddy, and they probably never left the first tee without counting the golf balls.
The most interesting thing about this story is that Tiger went on to win the US Open.
Think about all the ways that this could have ended and how history could have changed.
Overall, the situation ended well for Tiger, but it can make all amateurs think about adding an extra ball or two to the golf bag.
Conclusion
Hopefully, we were able to clear up any potential confusion about the number of golf balls that a golfer can put in their bag.
We recommend that most amateurs keep about ten golf balls in their bag at any given time.
This helps to make sure that your bag is not too heavy, but you will still have enough should you run into an issue.
Golfing is a very unpredictable game, so making sure you are prepared for any situation is a smart choice.
Take a look in your bag the next time you head out for a round of golf, and make sure you are adequately prepared.