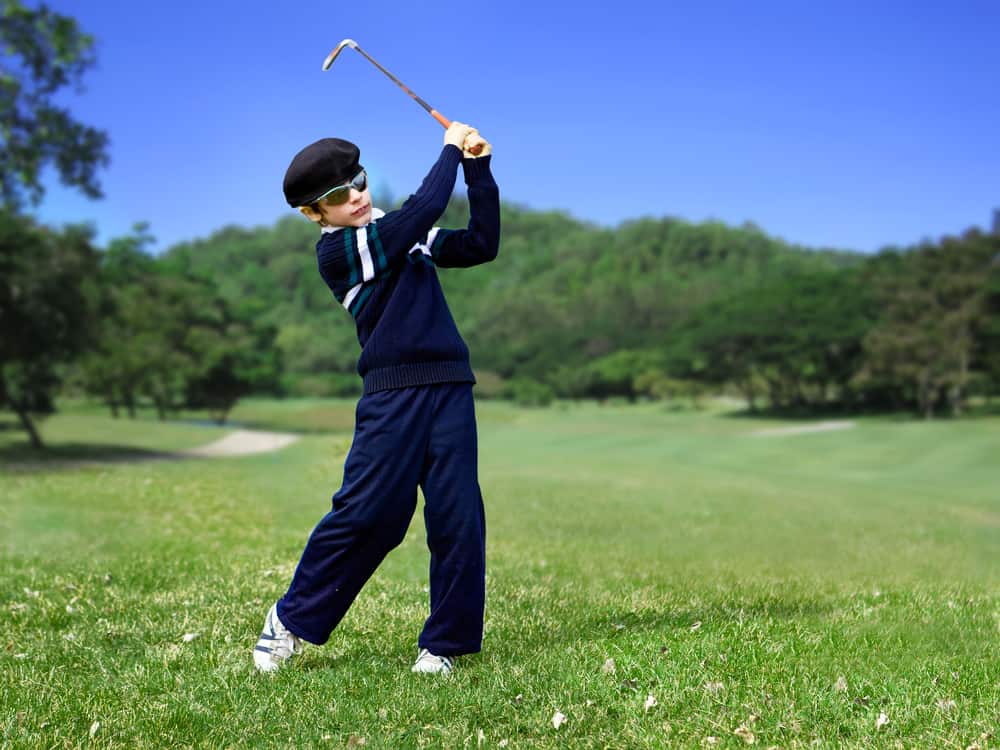 Playing junior golf can get very expensive.
When kids start to get really good at what they are doing, they will have to travel across the country to play in different types of golf events.
This, of course, brings about expenses for travel, tournament fees, equipment, and more.
Since the USGA has some very specific rules in place about amateur stats, junior golfers need to be careful about a golf sponsorship.
Some players who seem as though they have a straight shot to the PGA Tour will likely get lots of offers from companies.
However, with junior golf being an amateur sport, the amateur status must be protected.
If you are looking to get a junior golf sponsorship and want all the details, we have you covered.

How To Get A Junior Golf Sponsorship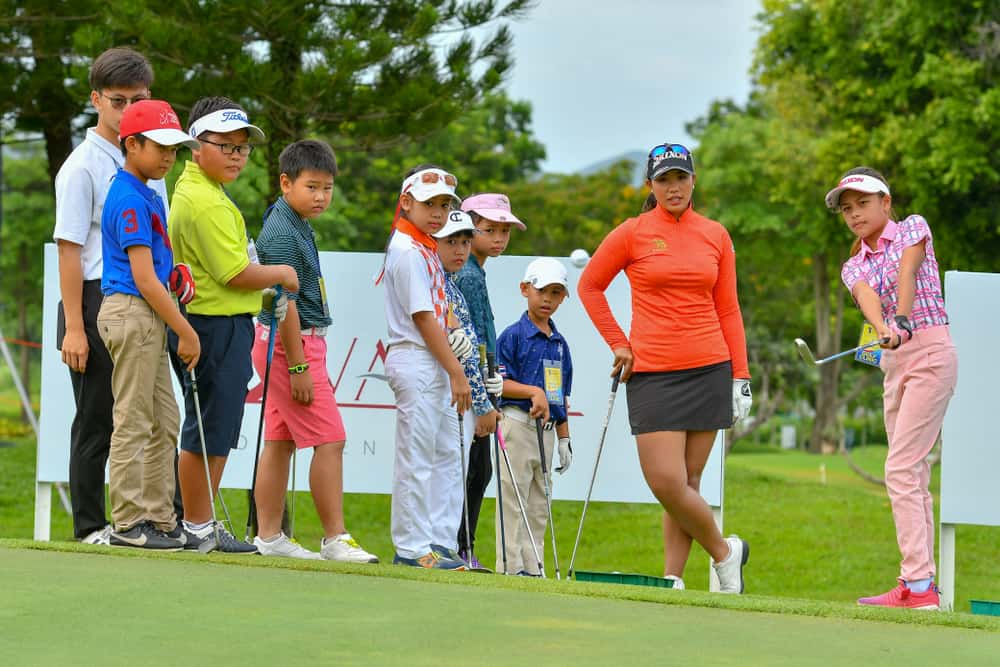 The best way to get a junior golf sponsorship is to network and play.
A junior golfer must play in many tournaments and prove that they have the game to keep moving forward if they want to get a sponsorship.
This should all start at the local level.
People love to support the junior athletes who live in their hometowns.
If a junior golfer is able to compete and win at the local level, they will have quite a bit of support as they move to the national level.
In addition to making sure that a junior plays and plays well, you also must ensure that the exposure is there.
People won't know about the tournament or the results if you don't help to publicize it.
Try to get in touch with local newspapers and make sure that they are properly covering the events that are taking place.
Some newspapers or media outlets are simply not aware of the tournaments going on, and that is why such events don't earn a spot in the news.
Simply creating a relationship and letting a reporter know of the event or the record your junior golfer has going is going to help make finding a sponsorship.
The more recognition a junior player can get, the easier it is to build a portfolio and seek out a sponsor.
In some situations where a golfer is very well known, sponsors may come to the junior and see if they have an interest in working with them.
Again, you must remember that there are many golfers out there who are all seeking the same thing.
If your child is very good at golf, it can be a good idea to go down this route and start having them playing tournaments and improve their scoring.
However, if the child simply thinks of this as a hobby, the chances of a golf sponsorship are very slim.
If this is the case, let your child enjoy junior golf and don't push for sponsorships and more.
You will notice that most of the sponsorships, scholarships, and deals that happen sort of work out because of the talent and the time that people are putting in.
What Is Considered A Junior Golf?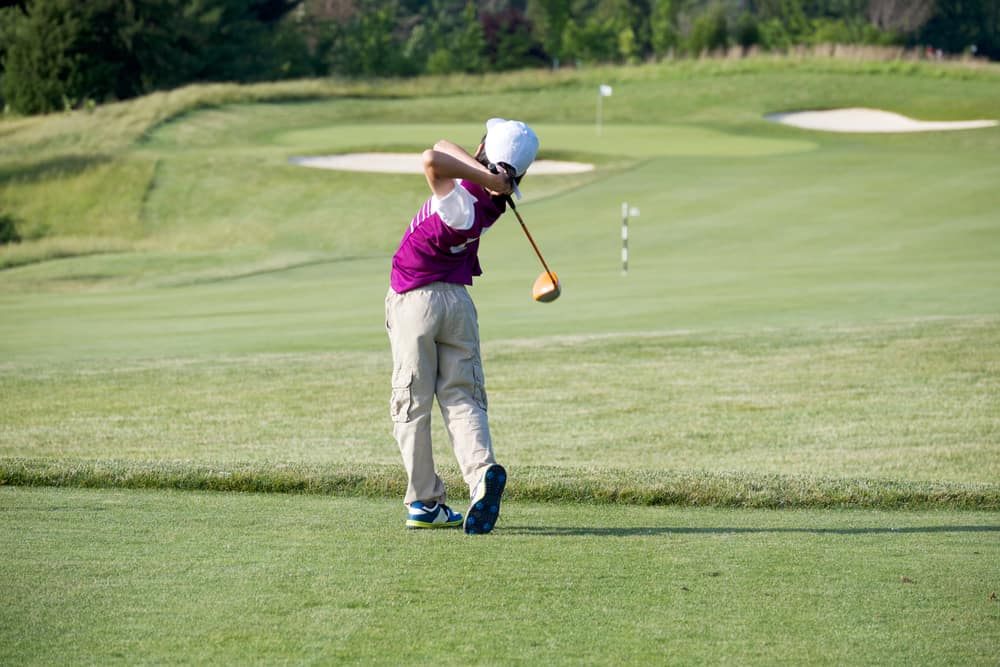 Some people are confused by the terms junior golfer and amateur golfer.
A junior golfer is anyone who has not yet reached their 19th birthday.
This means that to play in a junior golf tournament, you must be younger than 19 years old.
However, in addition to being a junior, these golfers are also amateurs.
Amateur golfers have not yet accepted any money for their golfing ability.
They have not competed in a tournament where the prize money was collected at the end of play.
Amateur golfers can be any age.
In fact, if you have never done anything to jeopardize your amateur status, chances are you are still an amateur golfer as well.
Not all junior golfers are going to be able to compete in Junior events at the age of 18.
Many golf tournament committees are going to limit the ages and keep the event built more for young teenagers and younger children.
However, the USGA has to make these declarations about the age of juniors so that they can ensure that junior golfers are not receiving money that is not fair for them to collect.
Can Junior Golfers Receive Assistance With Their Expenses?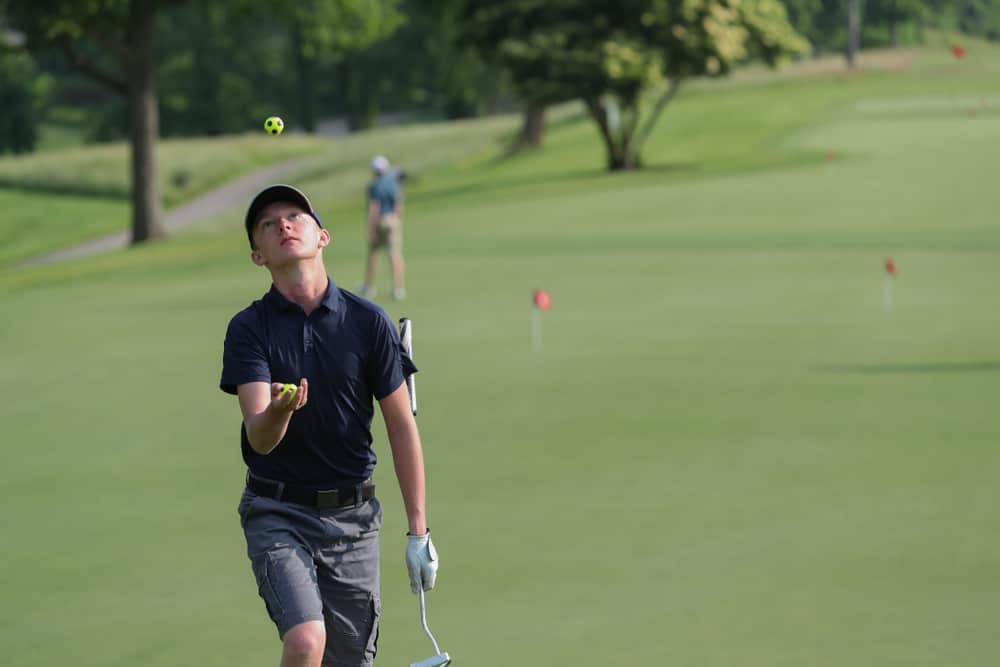 One of the biggest questions that people have about junior golf and sponsorships is whether or not this is really acceptable.
Junior golfers are technically amateurs, and therefore, they cannot receive money.
However, we are also talking about kids, so how are they supposed to support themselves and play in golf tournaments?
Luckily, this is laid out pretty clearly in the USGA rules of golf.
There are ways in which a junior golfer can receive a sponsorship, but you must be very careful about how this is done.
As far as financial support is concerned, the junior golfer can receive financial support directly from a family member or a legal guardian.
This is a nice opportunity and opens the door for more than just parents to be involved in the cost of being a junior golfer.
If grandparents want to support the tournament entry fees or travel expenses of a junior player, then they can do so, and it is legal within the rules of golf.
It is essential that the person supporting is a direct family member or a legal guardian.
If your friend's uncle is a big banker with lots of money, that is not going to count.
In other words, this helps to increase the opportunity for more money, but it doesn't open it up to just anyone.
There is another situation outside of family where a junior golfer can get some money, and that is through a direct sponsor or outside source.
This is where things get a bit stricter.
The person providing the funds can be an individual or a business, and the expenses have to be those incurred by the young golfer playing in a competition for junior golfers.
The source of these funds cannot come from a professional agent or any other similar source.
Essentially, this has to be looked at as being a sponsorship for the benefit of the player and not the benefit of the sponsor.
If this is a business-type transaction, you will start to raise some red flags with the USGA.
If a junior wishes to play in an event that is not specifically for junior golfers, then they have a different process they must follow in securing these funds and using them correctly.
Let's take, for instance, a junior golfer who wants to compete in the US Amateur Championship.
In order to get a sponsorship for this, the golfer is going to have to reach out to the local or state golf association and let them know that this is taking place.
This is especially important if the amount of money is more than $300.
If this is the case, the local or state golf association is going to have to get involved in monitoring these fees and how they are spent.
The junior golfer is going to have to submit information about the tournament and the expenses, and the money they are being given as well.
These amounts are going to have to match up to make sure that the junior golfer is not, in fact, making money by playing in the event.
Junior golfers must ensure that the money they make is completely used to participate in the tournament.
Let's say, for instance, that a junior golfer played in an event, and all of the costs were $400 total.
If the player were given $1,000 to play in the event, it could look as though they were given a $600 payment just to participate.
Clearly, this is not fair and would become a problem when it comes to the amateur status of the player.
Junior golfers will need to submit expenses for transportation, meals, entry fees, and even caddie expenses so that everything can be checked against the money that was received.
As long as junior golfers are diligent about this process, most of the time, it works out that they will have no issues maintaining their amateur status.
It's important to grow and to build as a junior player, but if a sponsorship is going to potentially risk your amateur status, don't get involved.
This is something that is very difficult to get back and will cause a big headache.
Even if you can't play in some big tournaments for financial reasons, if you are good enough, you will find a way to the professional tours eventually.
Not all golf professionals came from situations where they had a lot of money to spend.
Some have worked their way up the ranks and earned money along the way to get their chance on the PGA Tour.
Sometimes, golfers who have to work a bit harder for it tend to do better in the long run.
Can Junior Golfers Get Golf Scholarships?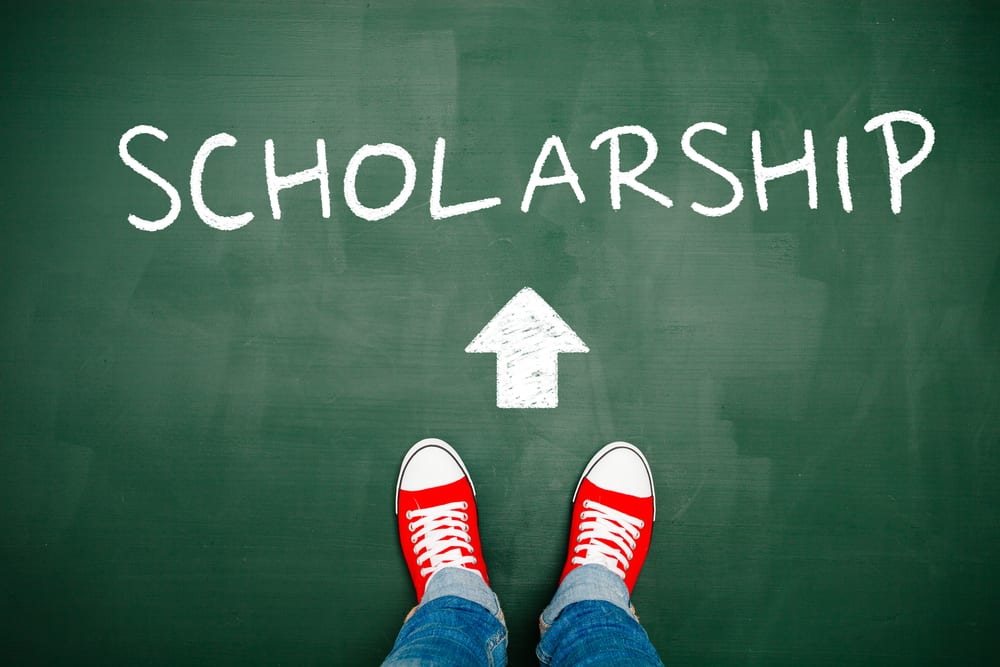 A golf scholarship is a highly sought-after thing by many junior golfers.
Having a golf scholarship is going to make a college education much more affordable.
The way college scholarships work is that they can either be partial or full scholarships.
You will be able to play golf as a member of the golf team, and in return, your tuition and sometimes fees are going to be paid for.
The responsibilities of being a member of a college golf team can be quite intense.
You are going to have to work hard to keep your grades up, but at the same time, traveling to golf tournaments is going to take up a good portion of your time at school.
Playing as a member of a college golf team also usually requires you to attend special meetings and stick to a fitness regimen.
Some college golf programs are going to help prepare golfers to play on the PGA Tour.
Others are simply going to have fun while they are in college and then stop the process after that.
Overall, junior golfers can get scholarships, and they used to be one of the easier college scholarships to get.
As time has gone on, the competition has increased, and now these scholarships are a bit harder to find.
However, one thing has not changed, and that is if you are a good player, you are going to be able to play college golf and reduce the costs of your college education.
One great tip for the junior golfer who is interested in earning a scholarship is to keep their grades up as well.
Sometimes you will find that you are eligible for both a golf scholarship and an academic scholarship.
These two things combining can help players to have a really affordable college experience.
In the end, this could lead to some extra savings when PGA Tour qualifying school happens just after graduation.
Should A Junior Golfer Play College Golf Or Turn Professional?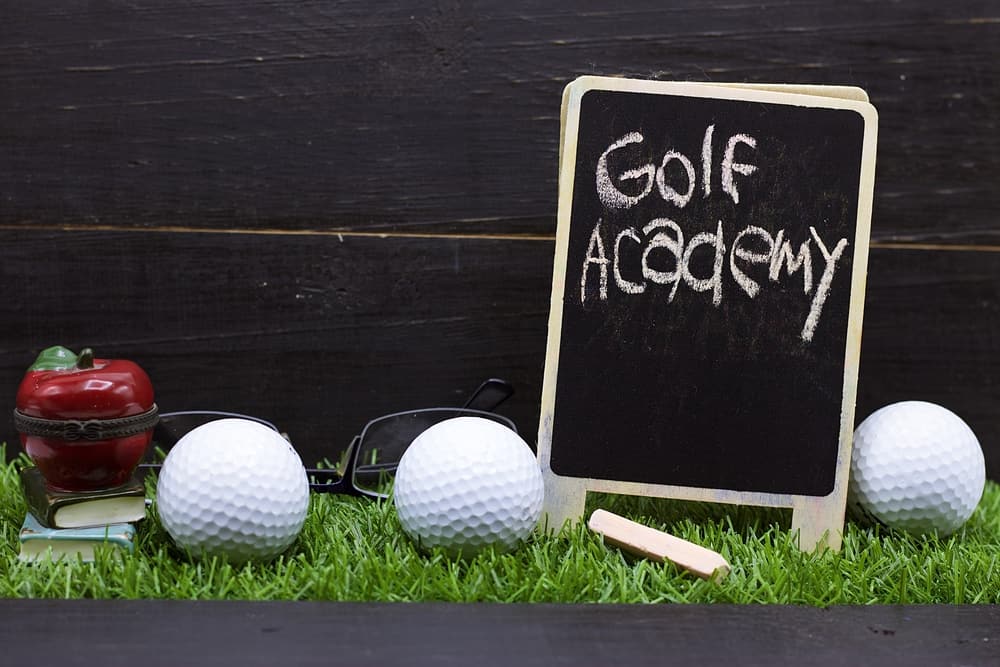 For junior golfers who are really good, the decision about whether to play college golf or turn professional can be a tough one.
Golfers don't want to miss their chance on the PGA Tour, but if this doesn't work out, the college education is a good thing to have to fall back on.
When you are a junior golfer stuck with this decision, it is maybe worth seeing if there are alternative ways to get an education while turning professional.
Can you take some classes online?
Is it worth giving it a shot on Tour for a year and then going to college?
Remember that if you go to play professionally, you will lose your amateur status and that could cause some long-term issues as well.
Try to be realistic about the opportunities in front of you.
There are many different ways to make it on the PGA Tour, and they can happen at all different points in your life.
Finding the best way for your needs can take some time and consideration, but it is undoubtedly a dream come true for a junior golfer to make it to the PGA Tour.