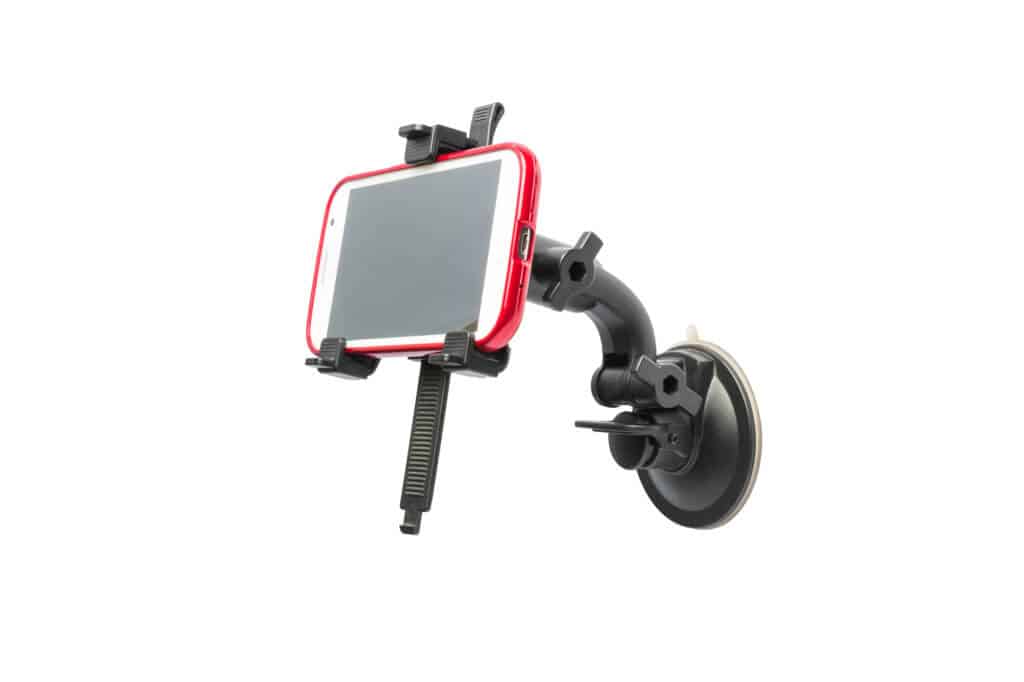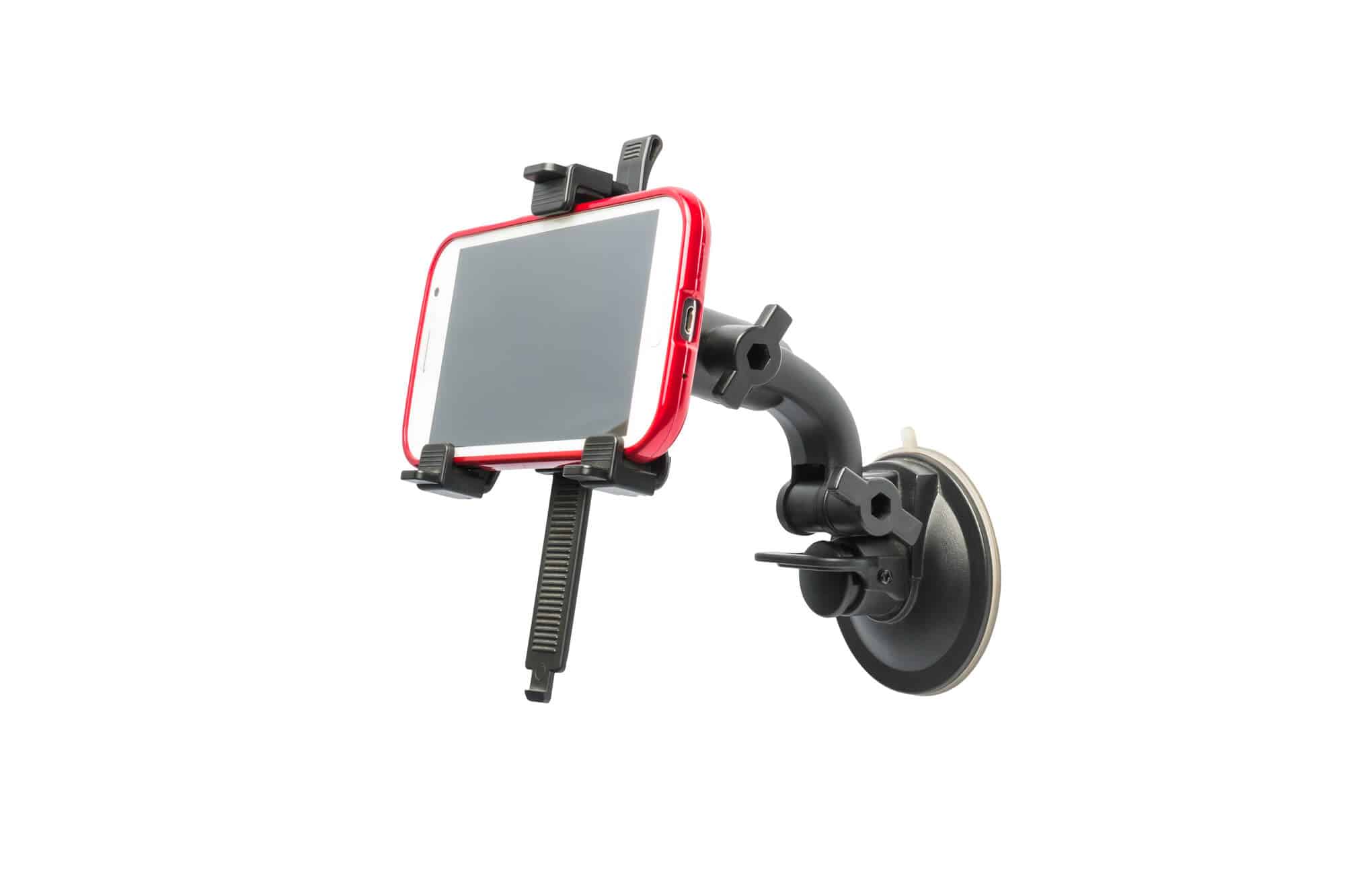 Sometimes finding a good place for your cell phone on a golf cart can be difficult.

If your golf cart has a cup holder, you may think about setting it in there, but this is not an ideal spot.
In a cup holder, there are usually liquids and the cell phone will not be very secure.
But, there are plenty of options to help with this situation and keep your cell phone dry, safe, and secure.
In this complete guide, we take a look at the best cell phone holders for a golf cart on the market today.
Top 10 Best Cell Phone Holders For A Golf Cart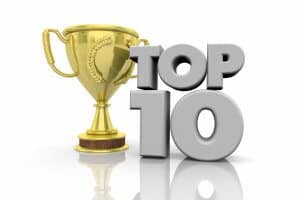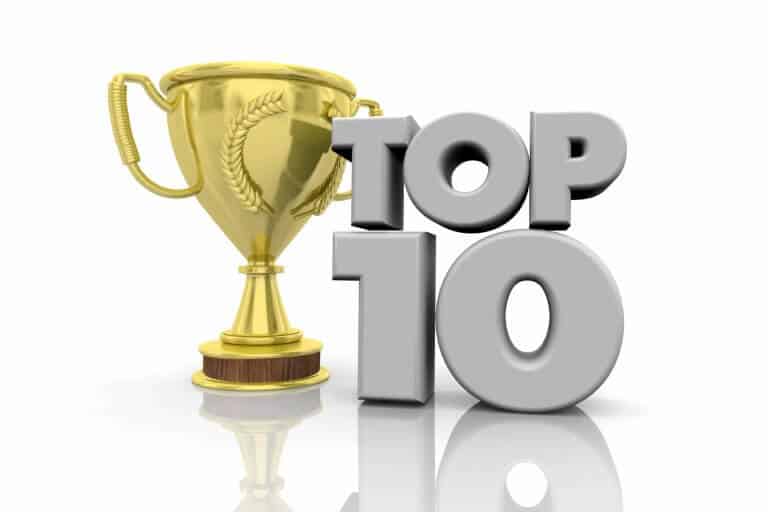 1. Golf Cart Rangefinder and Smartphone Holder
This high-quality cell phone holder provides your golf cart with many benefits, including a range gripper for your rangefinder, an easy-to-attach method of use, a simple adjustable cup holder size, and the ability to make calls or listen to music while you're on the course. And this holder has many other benefits that put it easily at the top of our list.
Pros
Holds both your drink and your phone
Very sturdy design withstands bumps
Multiple color design options improves stylistic possibilities
Cons
Cannot fold, as advertised, as the material is quite stiff
May be a bit bulky for some carts
2. ihens5 Bike Phone Mount
Although this product is technically labeled as bicycle mount, you can easily adjust it to fit on a golf cart, a motorcycle, a scooter, or even a stroller. This diversity of use helps it rise reasonably high on our list. Even better, this holder is compatible with a large number of phone models and uses anti-slip rubber pads to prevent falls.
Pros
Four rubber bands hold the phone very tightly to the frame
Attaches very easily to your cart with a simple catch clamp
Can rotate up to 360 degrees without trouble
Cons
Claw holding down the device could be stronger
Tubular design may be hard to attach to some golf carts
3. Macally Adjustable Automobile Cup Holder Phone Mount
If you have an iPhone or Samsung Galaxy model, this holder is the best choice for you. It has been designed for these phones – and even Motorola Moto products – and holds them firmly to the frame. This device uses an adjustable base to make it easier to install in a variety of different vehicles, including golf carts. And the swivel design makes viewing the phone even more accessible.
Pros
Needs just a standard cup holder to use
Adjustable mount allows up to 360 degrees of rotation
Comes with a pretty high-quality warranty
Cons
Lack of foam or rubber makes some models loose in cup holders
Directions are confusing for some people to understand
4. Caddie Buddy iPhone Golf Cart Mount
This simple caddie will fit all phones over 2.8 inches and includes an adjustable mount that you can tweak to fit a multitude of phone models. And the attaching arm is one of the strongest on this list, as it will hold the clamp down quite well to your cart without causing too many difficulties. And though the price is a little higher than other models, the sturdy structure makes up for it.
Pros
Works on both push carts and powered carts
Can hold phones with installed protective cases
Holds wide phones quite easily without struggling
Cons
Requires two hands to properly use
May interfere with some windshield operation
5. Enduro Golf Cart Mount for Phone
The Enduro cart mount is designed specifically for golf carts, which gives it an edge over all-purpose devices. The attachment arm is made out of aluminum and includes a spring-loaded design that makes it more precise and easy to use. The streamlined industrial design is perfect for many activities, such as taking photos, and shouldn't be too hard for most to use.
Pros
Tough material keeps this holder durable
Can clamp to your golf clubs to analyze your swing with apps
Rubber inserts protect the case from damage
Cons
Holder may easily move while you drive
6. Frogger Golf Phone Latch-It Golf Cart Mount
Golf cart cell phone mounts should provide a multitude of advantages, such as holding your phone, allowing swivel access for photography, and much more. This mount offers all of these benefits as well as easy installation. As a result, you can get your holder in your cart in a matter of minutes and use it to track your location on the golf course and also keep your golf score on your phone.
Pros
Lets your phone film your golf swing to analyze your shot later
Universal fit ensures that it easily snaps onto more carts
Low profile ensures that it doesn't get in the way very often
Cons
Magnet could be stronger for the price you pay
Doesn't work with very large phones
7. Lorima Car Cup Holder Phone Mount
No products found.
This Lorima model fits inside of your cart's cup holder for more comfortable and more accurate control. It also lets you flex the gooseneck in multiple directions to record your swing and other elements of your golf game. And it also allows hands-free voice control while not interfering with your phone's power cord.
Pros
Adaptable with a broad range of phones
Cons
Doesn't fit in large cup holders
Maybe too shallow for some phones
8. Bracketron Universal Cup-iT
Though this phone holder isn't high on our list, it possesses many benefits. For example, it has rotating feet to help increase the support of your holder and an easy-to-install design that should take almost no time to remove from your cart to put in your car.
Pros
May work with some tapered phones
Does not become a permanent cart addition
Requires no tools to install
Cons
May crack if you tighten the clamp excessively
Neck adjustment may take time to perfect
9. Stroller Cell Phone Holder Mount
Though designed for strollers, this model can be adapted to a golf cart to provide many benefits. For example, you can keep your phone near you by mounting it to a roof support beam and control your music, use your GPS, and keep track of your texts and phone calls at the same time.
Pros
Easy to adapt to many phones
Pulls out easily for multiple vehicle use
Can expand the holding base nearly four inches
Cons
Ball pivot could offer more rotation
May pop out if you don't adjust it properly
10. Desert Fox Golf Phone Caddy
No products found.
Lastly, this fun little holder is designed specifically for golf carts to make it easier to install. Beyond that benefit, it has one of the easiest-to-use holding beds and provides an exceptionally smooth insertion and removal process for your phone.
Pros
Fits just about every phone on the market
Designed for maximum ruggedness
Can store in your bag without difficulty
Cons
Holding Velcro is surprisingly weak
May struggle to hold onto some windows