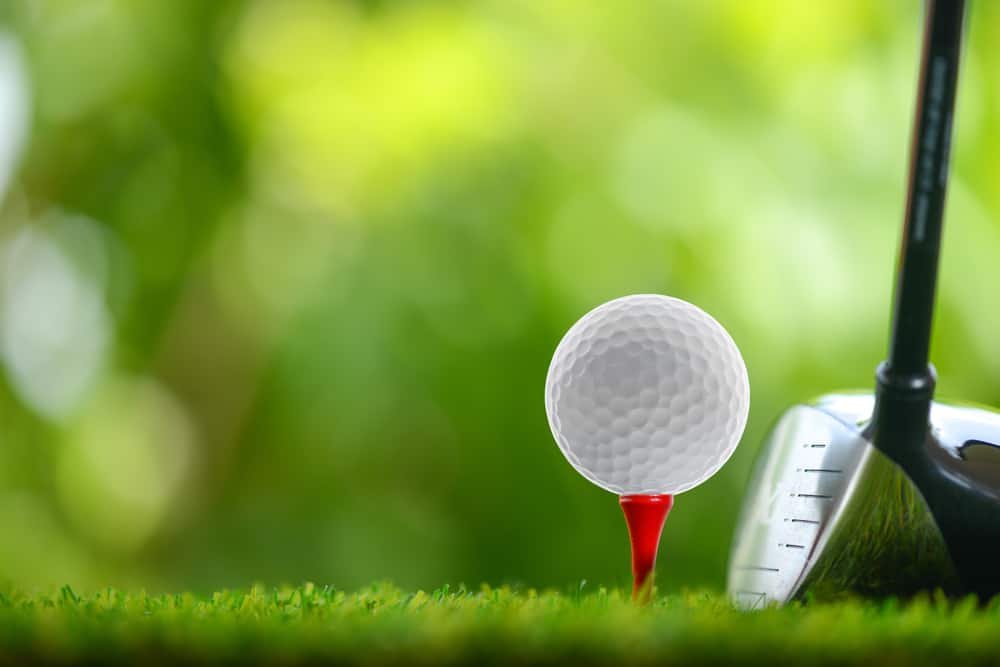 Volvik golf balls are very popular.
They originally got their start in the market by being colorful and long.
The original Volvik Crystal golf balls made the game of golf much more playable and fun for the senior golfers.
Overall, Volvik is continually expanding its product line and putting out more options to appeal to a wide range of players.
If you are considering switching to a Volvik golf ball, it pays to understand all that this impressive technology has to offer.
Let's take a look at everything that you need to know about Volvik golf balls.

Are Volvik Golf Balls Legal?
Volvik Golf balls are legal.
As impressive as their technology is, it is still perfectly acceptable to have them in your bag during tournament play.
Volvik has a wide range of golf balls, and although they were originally known mostly for amateur golf balls, they continue to make more Tour level golf balls.
Although the golf balls are mostly known for having a variety of colors, there are some white options as well.
Many golfers are still wondering whether or not a colored golf ball would be the right choice for their game, but for the most part, they should be.
There are many great benefits to playing with a colored golf ball.
Most golfers find that they have an easier time focusing, and they can find the golf balls they hit quite a bit easier as well.
Overall, the Volvik golf balls do a great job of providing both performance and functionality.
You should not shy away from this golf ball if you have a tournament coming up and want a high-performing and easy-to-see golf ball in play.
Who Plays Volvik Golf Balls On Tour?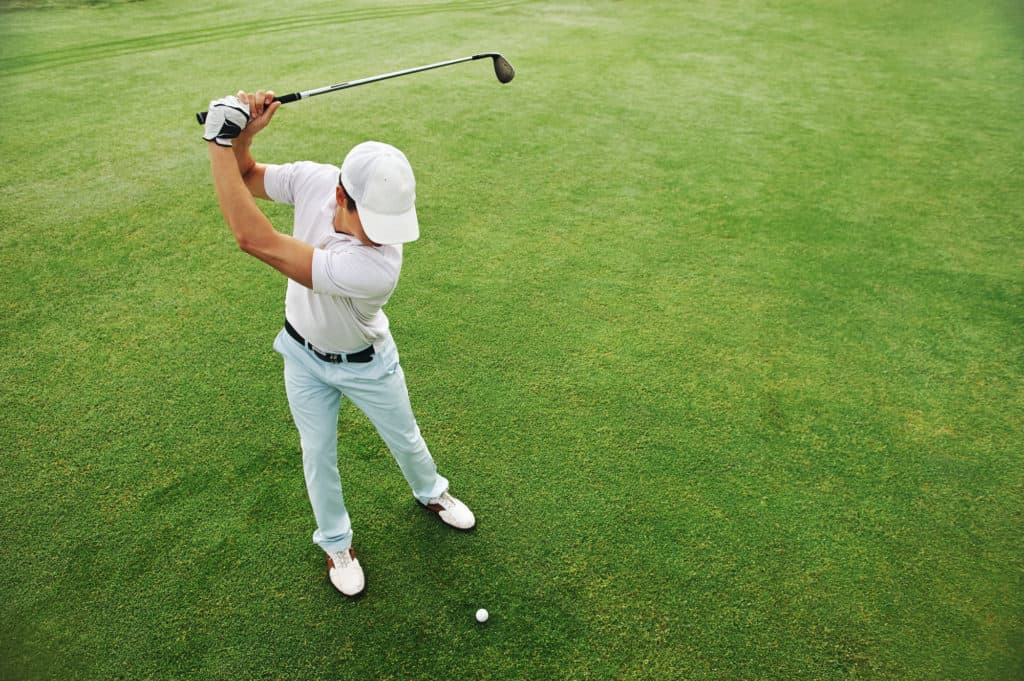 Through the years, several players have put the Volvik ball into play and then eventually switched to another golf ball.
As you can imagine, there is an entire business behind which golf balls players use.
Although they may enjoy the performance of a certain golf ball, the bottom line is also how much money they will receive for playing with that ball.
The more money that a golf manufacturer offers them to play with their ball, the easier it is to like a different type of ball.
Currently, there are five LGPA Tour pros and one long drive champion who are using the Volvik golf balls in competition.
For the LPGA Tour players, the Volvik golf balls tend to be a good choice.
Not only can these players choose a color that they enjoy playing with, but they are also going to be able to take advantage of the impressive distance technology that Volvik offers.
If you want to hit the ball further, you should be paying attention to this distance type of technology.
Golfers on the LPGA Tour hit the ball a long way, yet most of them are not going to say no if they have the opportunity to hit the ball even further.
How Good Are Volvik Golf Balls?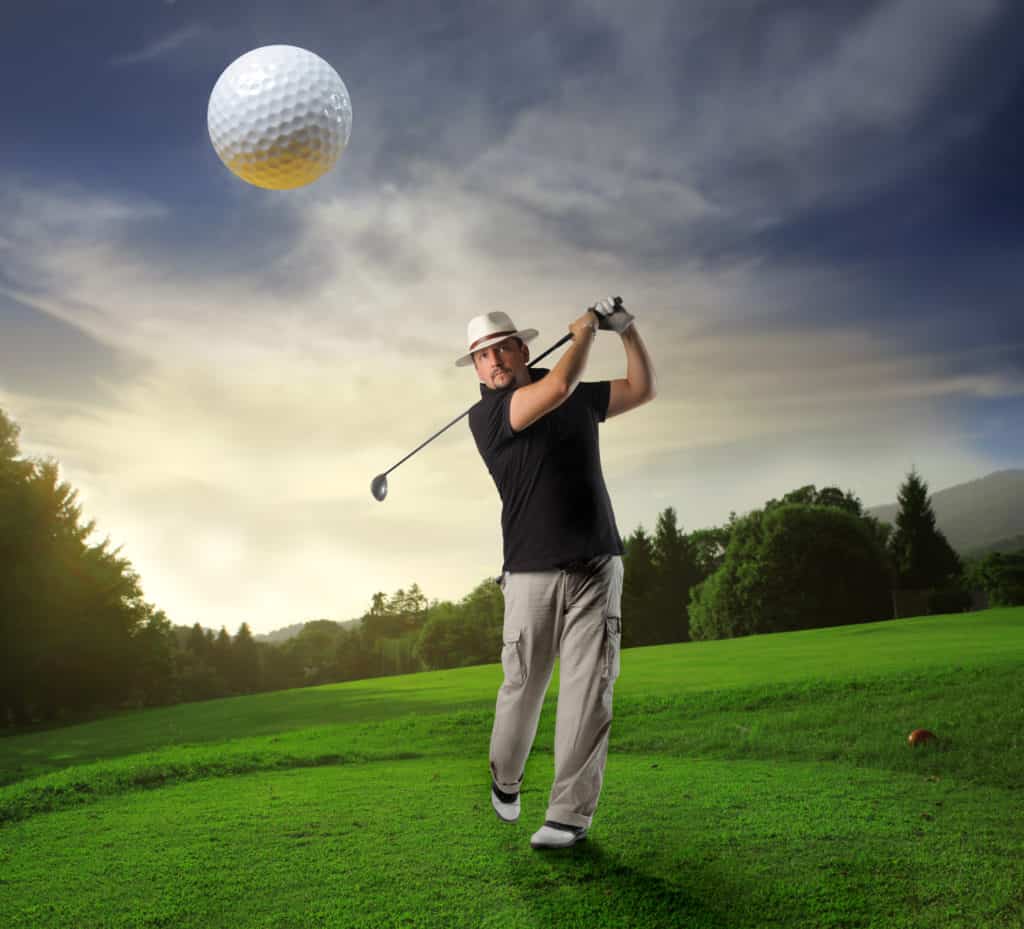 Sometimes better players assume that golf balls like Callaway, Titleist, and Bridgestone are the only good choices for their game.
These players think that if the ball is not the number one ball in golf, then it couldn't possibly have the performance benefits they need.
This is really not the case.
Finding the right golf ball has more to do with the ball being a good fit for your game than it does with being the best golf ball on the market.
In other words, you may be a low handicap player who finds a match with a relatively inexpensive distance ball, and it is a good fit for you.
This happens quite often in the world of golf.
One time, in particular, was when the Noodle golf ball was first released.
The Noodle was a golf ball built for a soft feel around the greens and longer distance off the tee.
For the price it was offered, this type of performance encouraged many golfers to switch to the ball regardless of their handicap.
The Volvik brand has done a great job developing a line of products that work for a wide range of players.
It really does not matter if you are a 5 handicap or a 25 because there is an option in the lineup that will work for you.
The new S4 model is a four-piece Tour level golf ball for players with fast swing speeds.
Golfers will find that the S4 has plenty of distance off the tee and some great spin and feedback around the greens.
This is essentially all a lower handicap player could look for when choosing the perfect golf ball.
Although Volvik may not be a household name for all players, they certainly have enough technology and performance to help get the job done.
What Makes A Golf Ball Illegal?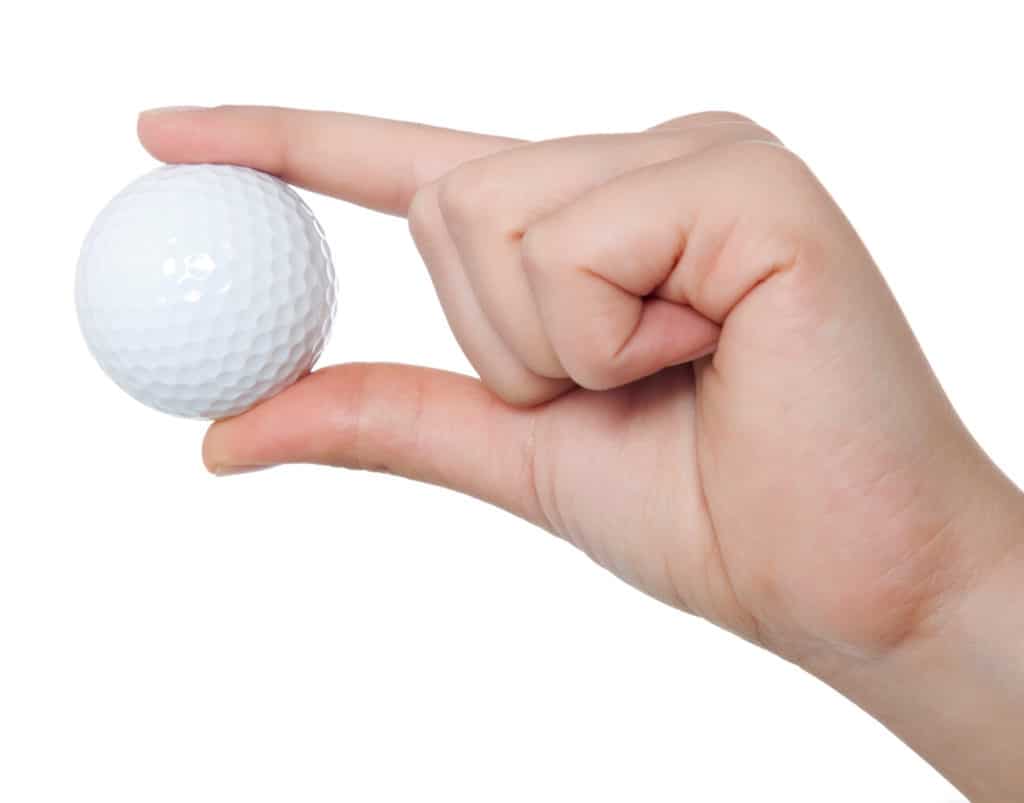 Now that we have established that Volvik is not an illegal golf ball, it may be useful to know what makes a golf ball illegal.
A golf ball that is illegal is not going to comply with the USGA rules and regulations.
When golf balls are illegal, it typically means that they can fly further or higher than they should be allowed to while still keeping the game fair.
For instance, if a golf ball can travel twenty or thirty yards further than another simply because of the way it is designed, you can almost guarantee that it will be illegal.
The USGA Is trying to preserve the traditions of the game and keep golf fair for everyone who wants to play.
Another reason that a golf ball could be considered illegal is that it is not the proper size.
As you probably already know, all of the golf holes on the course are a certain size.
The size will not change from one course to the next, and it is part of the regulation of a golf course.
However, if you make a golf ball smaller, it will fit in the golf hole a bit easier.
The problem with this is that the smaller golf ball does not make the game fair.
Some golf companies that make illegal golf balls simply have a golf ball that is slightly smaller than standard.
The smaller golf ball fits in the hole more manageably, and therefore, the golfer can have an easier time playing the game.
Overall, you won't have to worry too much about playing with a golf ball that is not legal because illegal golf balls are clearly marked and defined as non-conforming.
For golfers who don't play in any type of tournament, you will not have to worry about the golf ball being illegal.
Choose something that works for your game, but remember not to enter any tournaments with the ball in play.
What Is the Easiest Color Golf Ball to See?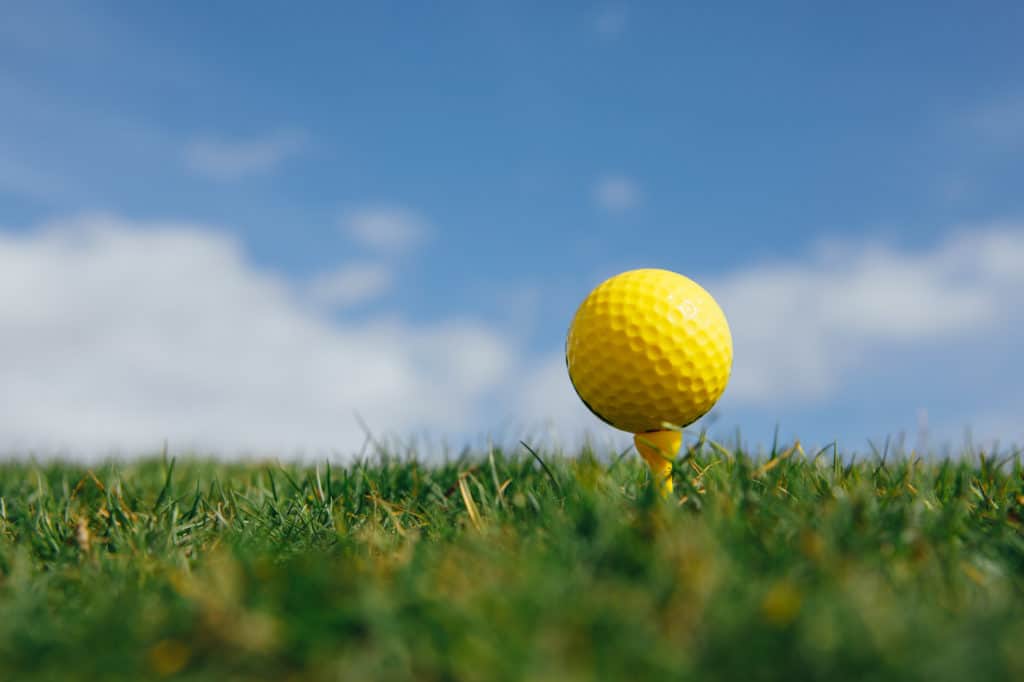 Many people have assumed for years that the reason golf balls are white is because they are the easiest color to see.
This is actually not the case.
Golf balls are much easier to see when they are green or yellow.
The green and yellow colors help a golf ball stand out among the surroundings.
Even though most of what you look at on a golf course is green, it is more of a darker shade of green.
The golf balls that are easy to see are more of a neon green.
The neon color is really what makes the golf ball stand out and look as though it is something other than a blade of grass.
Volvik golf balls come in many colors.
You can find options that are red, orange, green, and even blue.
Some golfers claim that colors like blue and pink are actually a bit harder to see.
Strangely enough, the red golf balls are actually relatively easy for a player to see.
It takes a little while to get used to playing a colored golf ball, but most people make the switch and then never go back to a white ball.
Certainly, we can understand when the performance seems to be better.
Even some professional golfers are starting to use colored golf balls during their rounds.
If the pros are doing it, the amateurs won't be too far behind.
Should I Switch To A Volvik Golf Ball?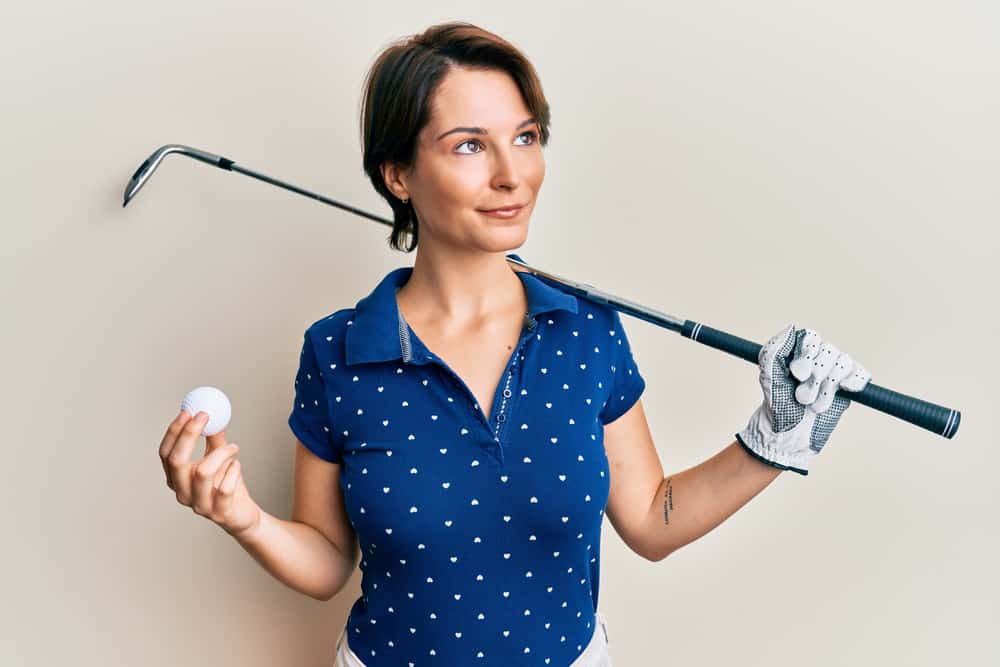 Now that you have all the information about the Volvik golf balls and playing with colored golf balls, you may wonder if this would be the right switch for your game.
Chances are, there is a Volvik golf ball in the lineup that will work for your game.
They have a variety of choices for the low handicapper up to the high handicapper.
Here are the things to consider if it's time for you to switch to the Volvik golf ball.
1. Problems With Current Golf Ball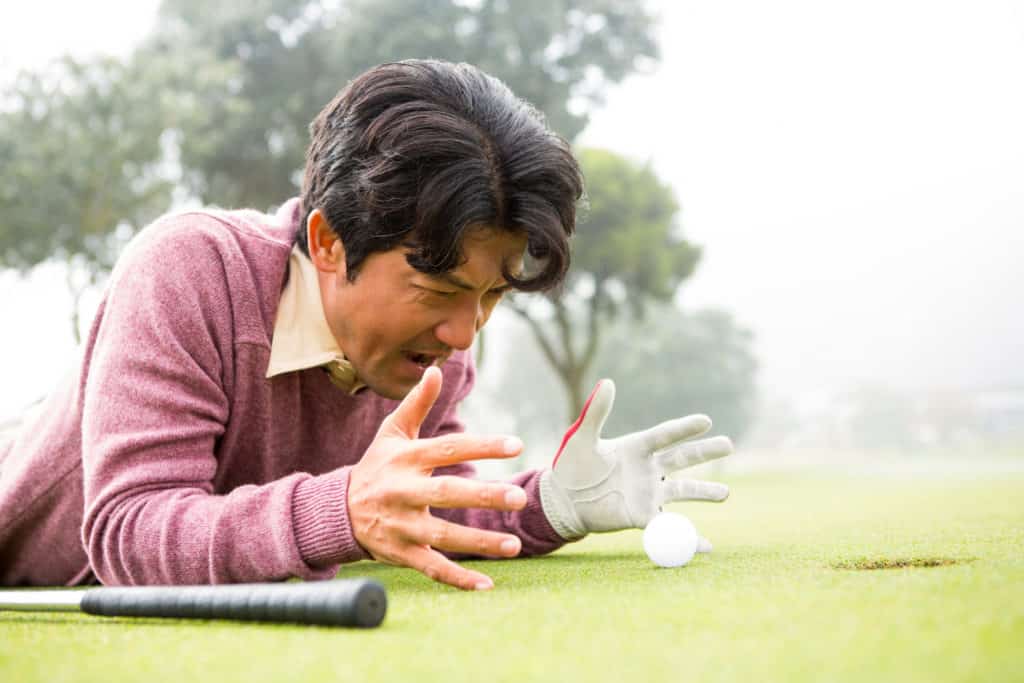 What are the issues with your current golf ball?
Do you find you are not getting enough performance from the tee, or is the issue mostly around the green?
Consider the performance benefits that you are looking for in your golf ball and see if the Volvik still has what you need.
A certain type of golf ball makes it easier for players to shoot lower and get their scores a bit lower.
If you notice that you have problems with your current golf ball, it could be time to switch things up a bit.
2. Swing Speed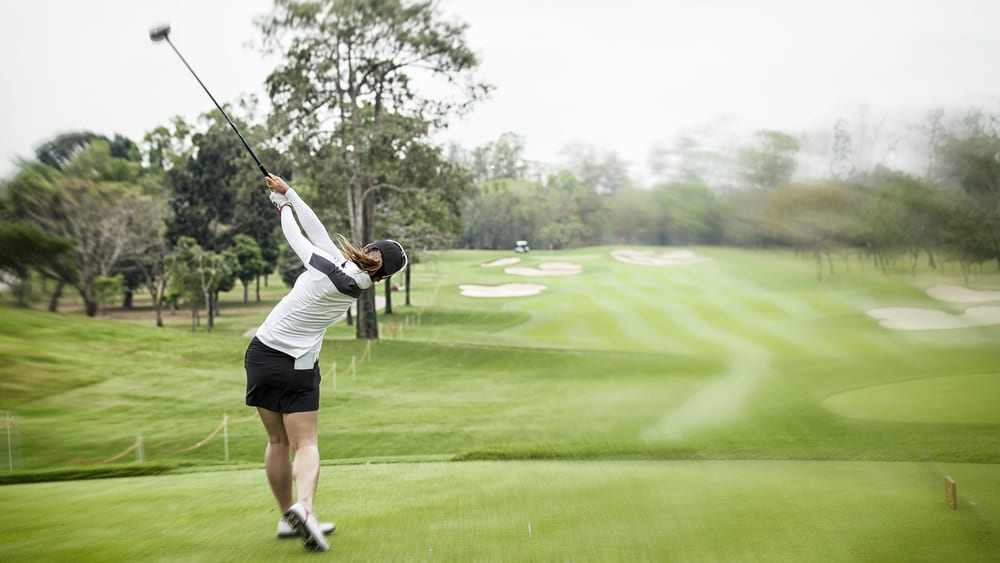 It's a good idea to double check if your swing speed is the proper match for the golf ball you are playing.
A golfer with a faster swing speed is going to need a higher compression golf ball.
Golfers with slower swing speeds will need a lower compression golf ball.
In addition, most distance golf balls are going to be two-piece because of the performance benefits they provide.
The three- and four-piece golf balls are built for those who are a little better at compressing the ball and need some extra performance around the greens.
Always have a good idea of what your swing speed is before you purchase a golf ball.
3. Price Range
Volvik golf balls tend to be rather fairly priced.
You should be able to find an option in your price range.
For some of the Tour level golf balls, the pricing from Volvik is actually cheaper than other models on the market.
If you are thinking of switching to a Tour level ball, this could be a great place to start.
4. Color Choices
Certainly, there is no better company to consider if you are looking for different colored golf balls.
The number of color choices from Volvik will exceed any of the other companies.
If you want to stand out from the crowd and play with equipment that looks different and performs really well, consider Volvik.
There is no need to worry about Volvik being illegal.