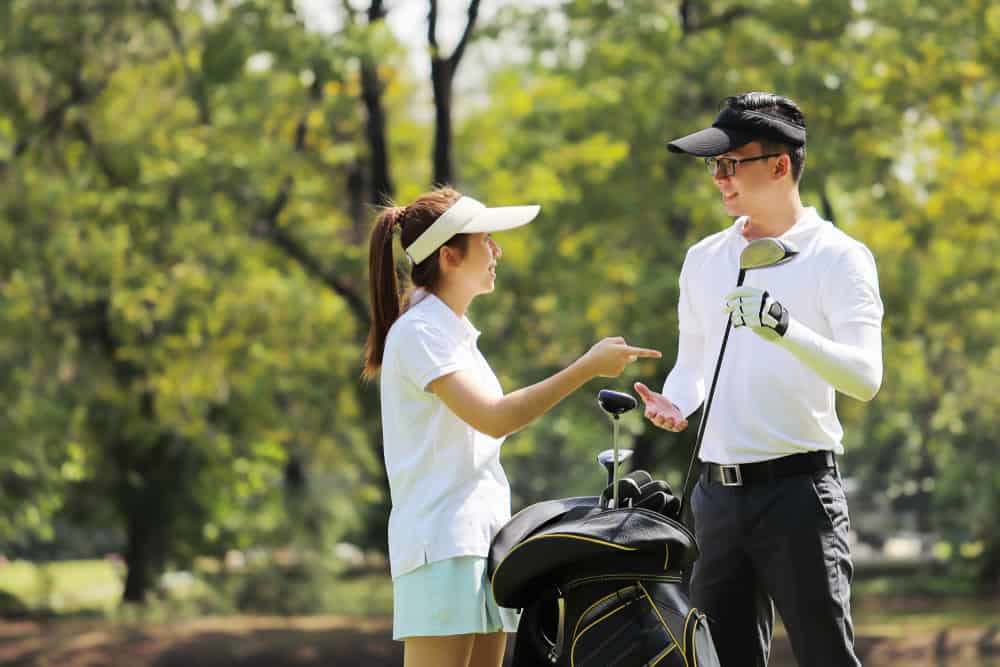 Choosing the loft of your driver is a big decision.
If you don't pick the right loft, you will struggle with some performance benefits of the club.
After all, the loft of the driver is going to help determine how far the ball goes and how forgiving the club is as well.
Understanding the difference between a 9.5-degree and a 10.5-degree driver can help you make the right decision about what is a smart choice for your golf game.
Drivers on the market today are expensive, so it is imperative to choose something that works for you so that you can use this club for years to come.
Let's look at the difference between a 9.5- and 10.5-degree driver and decide which is the best for your game.

Difference Between 9.5-Degree And 10.5-Degree Drivers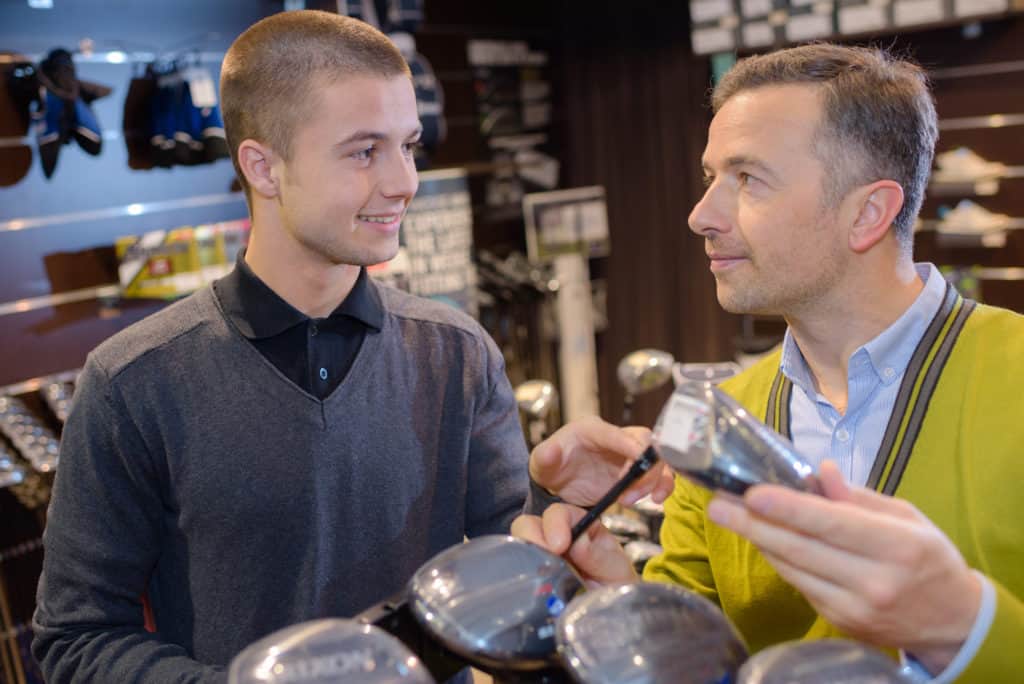 The difference between the 9.5- and 10.5-degree drivers will be one degree of loft and quite a bit of forgiveness.
Although it may not seem like a lot to change the loft in the driver by just one degree, it will certainly impact the ball flight and distance of the shots that you hit.
The longer you can keep the ball in the air, the further it is going to go.
This is why many golfers are actually switching to a driver with a higher loft as opposed to a lower lofted club.
In addition, the more loft you add to a club, the easier it is to keep the ball straight.
Clubs with lower loft will stay closer to the ground as opposed to flying high.
Players who have a slower swing speed are going to need to stick with something that is higher in loft.
As you come through the ball with a slower swing speed, you will not compress the ball quite enough to get a high launch.
Therefore, having a club with the extra loft is going to help you get all the ball flight that you need.
With a 9.5-degree driver, it is best to have a slightly faster swing speed.
Golfers who can hit a driver 250 yards or more will see benefits from hitting with a 9.5-degree driver.
In addition, if you are a player who feels as though their angle of attack is a bit steep and causes the ball to fly too high through the air, the 9.5-degree driver is the better choice.
The driver you choose is likely going to impact your swing and impact the distance that you can hit the golf ball.
You may end up making swing corrections based on the driver that you put in your bag.
It is never a smart idea to adjust your swing to conform to certain golf equipment.
Instead, you must ensure that your golf equipment is suited for your swing style.
There are some considerations that you should take a look at prior to making your final decision on driver loft.
Should I Get A 9.5- Or 10.5-Degree Driver?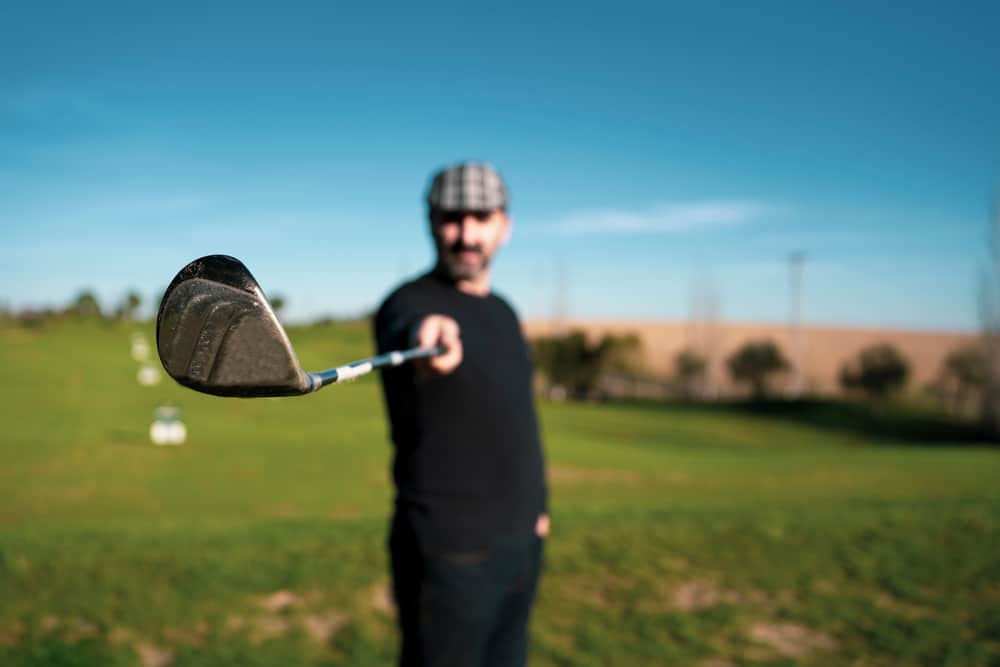 Now that we have it broken down a bit as to what the differences are between the 9.5- and 10.5-degree drivers, it's time to make a choice as to which is best for your game.
Here are the parameters that we would consider when you are making your purchase.
1. Swing Speed
Probably the easiest way to tell if a driver is for you is by determining your current swing speed and the impact that has on the driver that you are hitting.
Remember that the higher the loft of the driver, the easier it is to hit.
Therefore, if your swing speed is a bit slower, you are going to want a driver with more loft.
Remember that once you purchase a driver with loft that is too low, you will have a very difficult time correcting this issue unless you learn to increase your swing speed.
2. Age
Typically speaking, as a golfer ages, they start to lose some distance in their swing.
If you are getting older and noticing that your distances are decreasing, chances are you need a higher lofted driver.
Many senior drivers are built with 12 degrees of loft to help encourage a better ball flight.
If you are getting older and noticing that your game is starting to change a bit, we recommend using a driver that is built for a player with a slower swing speed.
3. Driver Ball Flight
What is your current driver ball flight?
Do you already hit the ball very high, or do you struggle to get the ball off the ground?
Knowing what your strengths and weaknesses are with your current flight can help make all the difference when choosing your driver loft.
It is also important to consider the shaft you are using and whether or not that is having an impact on the loft of the club.
Drivers with golf shafts that have low kick points are naturally going to fly higher.
In addition, if your golf driver has a very lightweight golf shaft, it is also going to fly quite a bit higher.
There are other influences on the loft that a golf ball will fly, and it is smart to understand these if you want to get the most out of each of your drives.
4. Goals For The Game
Where do you think your golf game is headed?
Are you interested in playing in more tournaments and learning how to score low?
Are you just looking to be able to enjoy yourself during a round of golf with your friends on the weekend?
Either goal is completely acceptable, but it will have an effect on your equipment choices.
If you are interested in enjoying the game and maybe even making it a bit easier for yourself, the 10.5-degree driver is the better choice.
For those looking to try and take their game to the next level and see what a career in golf could look like, the 9.5 is the smartest choice golf club.
When you purchase a driver, always consider where your game stands today and where it will be in a few years as well.
You will want to ensure that the club you put into play lasts you for several years, not just for a few months after the time of purchase.
Is A 9.5-Degree Or A 10.5-Degree Driver Better?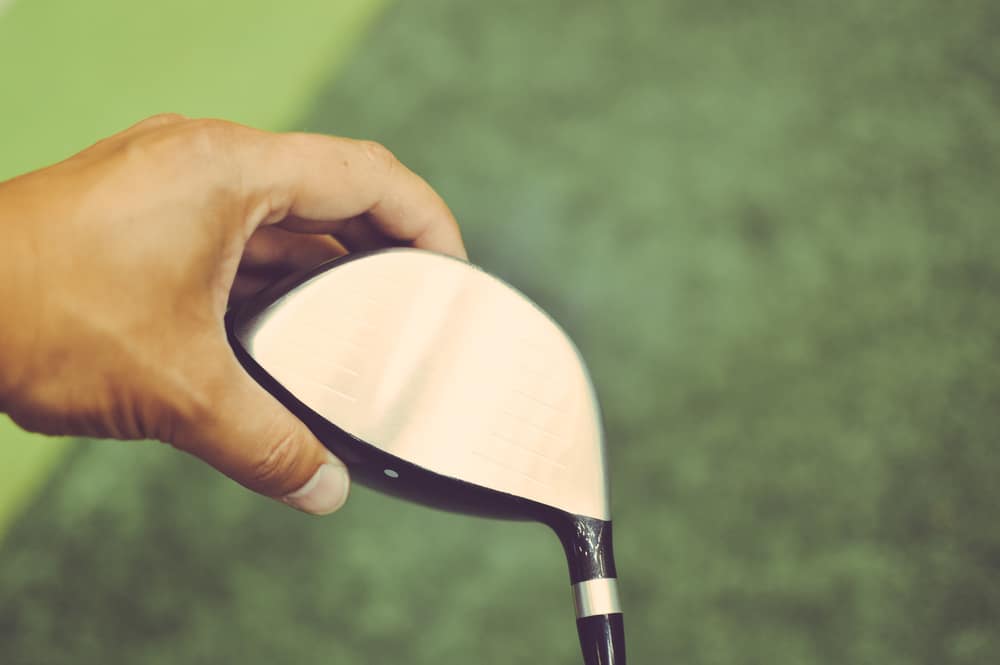 The majority of players are going to see better results with the 10.5-degree driver.
This does not mean that the 10.5 is better, but it is simply that this driver provides better performance for a larger majority of players.
If you think that one driver loft is better than another, you likely don't understand the impact the player's swing will have on the loft that they should choose.
Golf is all about getting the right fit for a player, not finding the perfect club.
There is no perfect club in golf.
The goal is always just to find the one that will work best for your golf game and then use it to play to the best of your ability.
What Degree Driver Should I Use?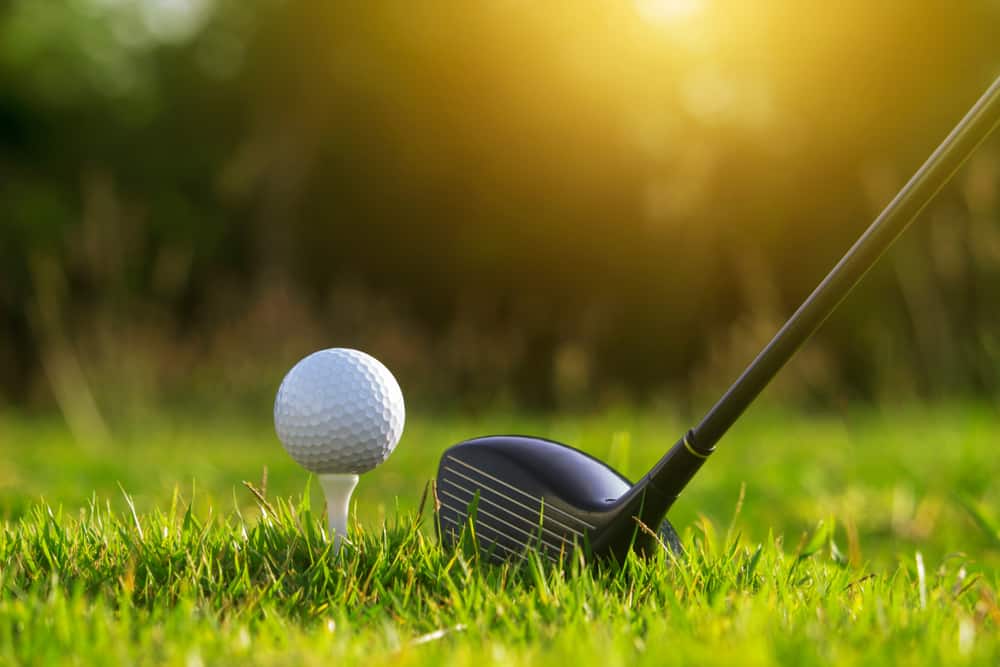 Most drivers are sold with between nine degrees and 15 degrees of loft.
The nine-degree drivers are often seen on the Tour model club heads that have little forgiveness but plenty of workability.
The drivers that have closer to 15 degrees of loft are seen on clubs for seniors and women players.
Most average golfers are going to end up with a driver loft between 10 and 11 degrees.
The thing that is important to remember is that more driver loft makes it easier to hit the ball straight, but it can cause you to lose distance.
If your ball flight and launch angle are a bit too high, you may be leaving some distance on the table.
The best option here is to use a driver that can get the ball flight to be a bit more penetrating.
You may have to experiment with a few different drivers before you can find the right loft for your game.
This is partly why the drivers with adjustable loft have become so popular.
What Driver Loft Is Best For Distance?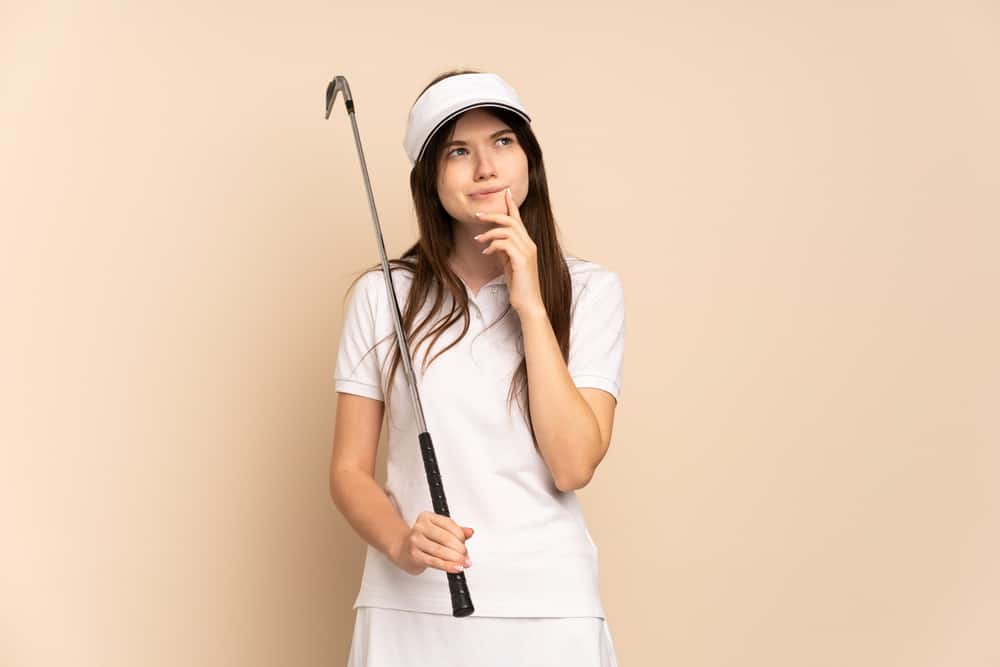 Most players find that the 9.5-degree loft is the best for distance.
However, you must have enough club head speed to be able to hit the 9.5-degree driver with enough launch.
The great thing about the 9.5 is that you get plenty of carry, but the ball still will release and roll a little bit when it lands.
Those extra few yards of roll can add up to quite a bit of yardage by the end of the round.
If you are purchasing a 10.5-degree driver but are worried about losing some of that roll, you can simply ensure that you get a low spin driver.
Many manufacturers are making drivers with low spin so players can get this roll out that they want on their shots.
The low spin driver is also going to help golfers who struggle with a slice or a hook.
Should I Get A 10.5- Or 12-Degree Driver?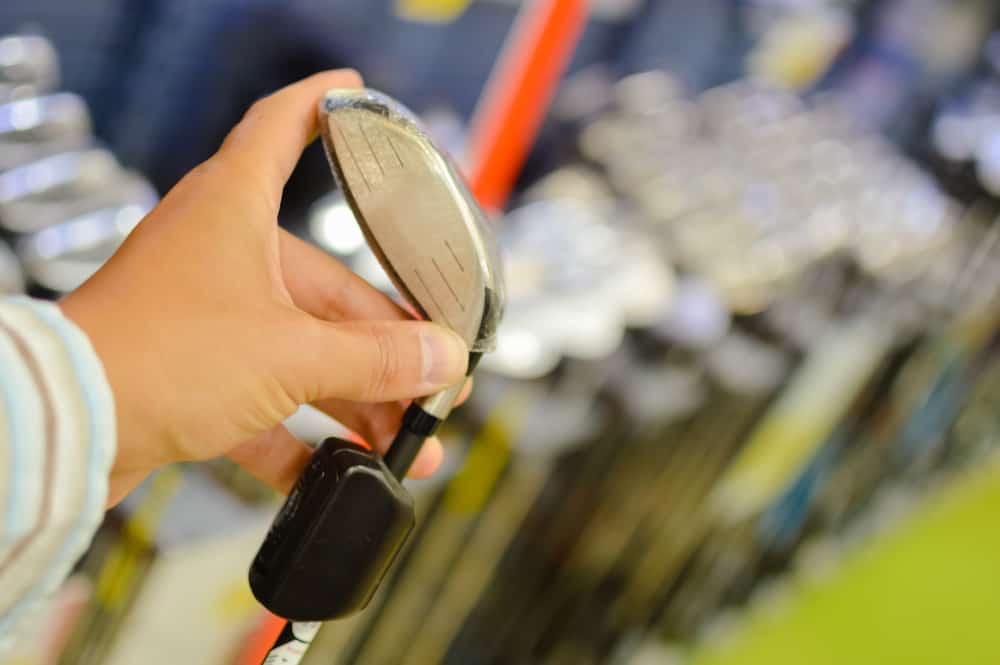 The 12-degree driver is mainly suited for the senior, higher handicapper, or beginner.
The 12-degree driver is very close to a three wood, and it essentially helps players hit a golf ball high and straight.
Playing with a 12-degree driver can make your shots easier to hit, and it will make the game a bit fairer overall.
However, as you get better at the game and start to impact the ball in the center of the sweet spot, you may notice that the 12-degree driver will be holding you back.
The driver takes a bit too high of a launch, and therefore, the ball does not travel quite as far as it could.
Most players will find that the 10.5-degree driver is the better choice in the long term.
If you happen to purchase a beginner set and the driver that it comes with has 12 degrees of loft, don't be concerned about whether or not this is a good choice.
Golfers just learning the game will benefit from the extra 1.5 degrees of loft.
What Degree Driver Hits The Farthest?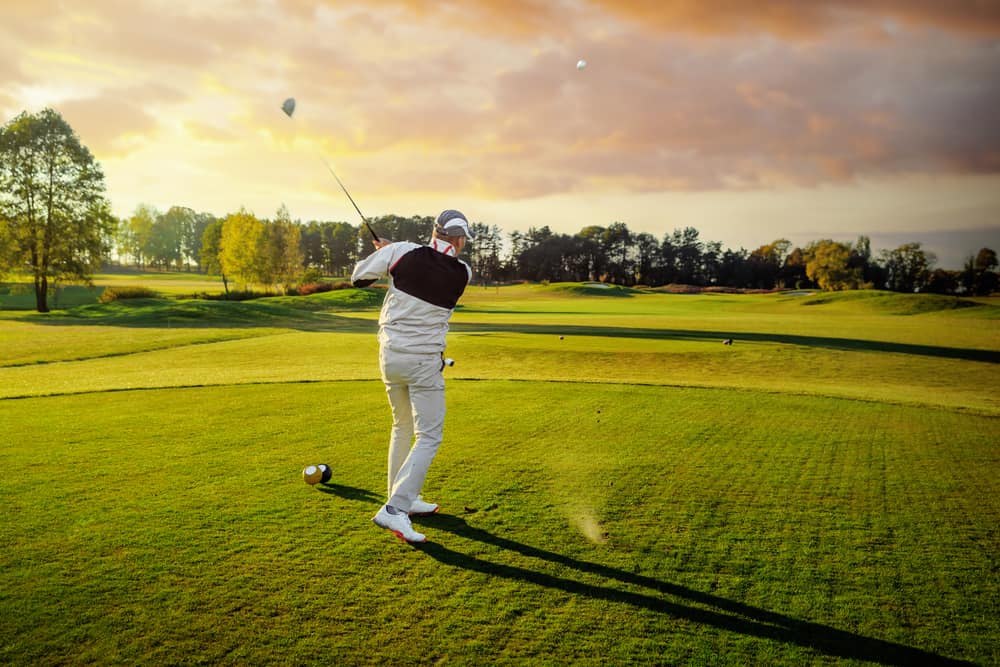 There are some players who hit an eight-degree driver and others who can hit an 11-degree driver.
Truthfully, no single loft is going to be the best solution for all golfers.
If you look across the PGA Tour, you will see that these players have all kinds of different settings on their drivers.
These professionals hit the ball further than anyone else in the world, and even they can't agree on the perfect loft for a driver.
Therefore, the best choice is to go with something that is tailored to your game but starts with around 10 degrees as the baseline and adjust from there.
Is An Adjustable Driver Worth It?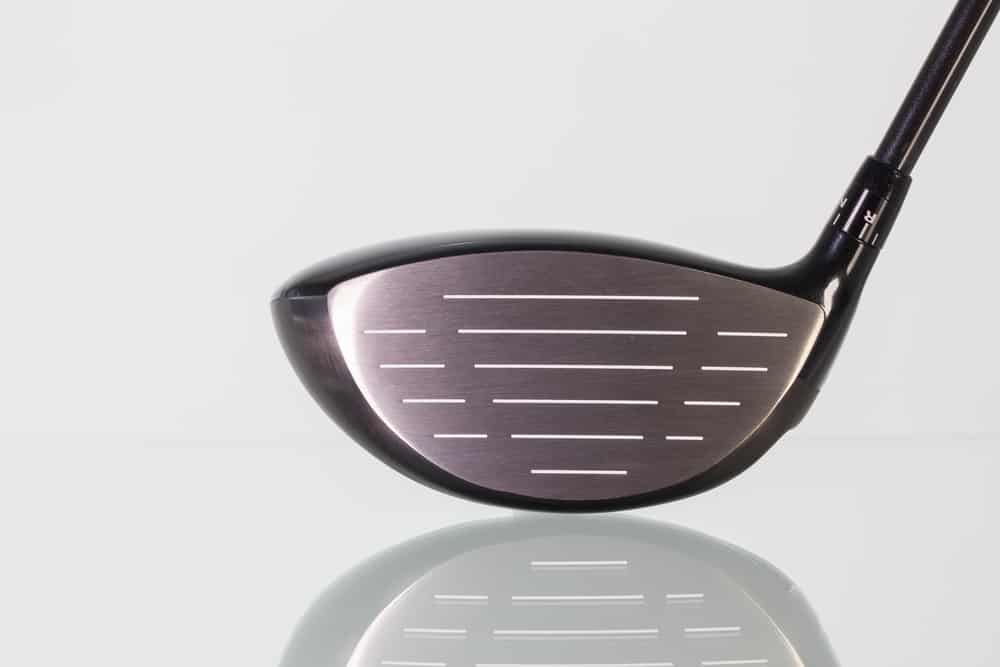 An adjustable driver is absolutely worth the money that you pay.
If you have been in the game of golf for quite some time, you know that your swing and your strengths and weaknesses will change through the years.
One year, you will feel as though things are really on, and your swing plane is great.
The next, you won't be able to hit the ball straight at all.
This is fairly standard for a large majority of players.
When you have a driver that can be adjusted to fit the changes of your golf game, you are putting yourself in a much better position.
Simply using a wrench to change the loft by a degree or two means that you won't have to go out and purchase a new driver each time that your game adjusts.
There is only one downside to the adjustable driver, and that is that it adds a bit of weight to the club head.
Golf manufacturers that don't have adjustability in their driver's heads are simply appealing to the lowest swing speed players.
If you can hit a driver 220 or more yards, you can handle the weight of the adjustable club head.