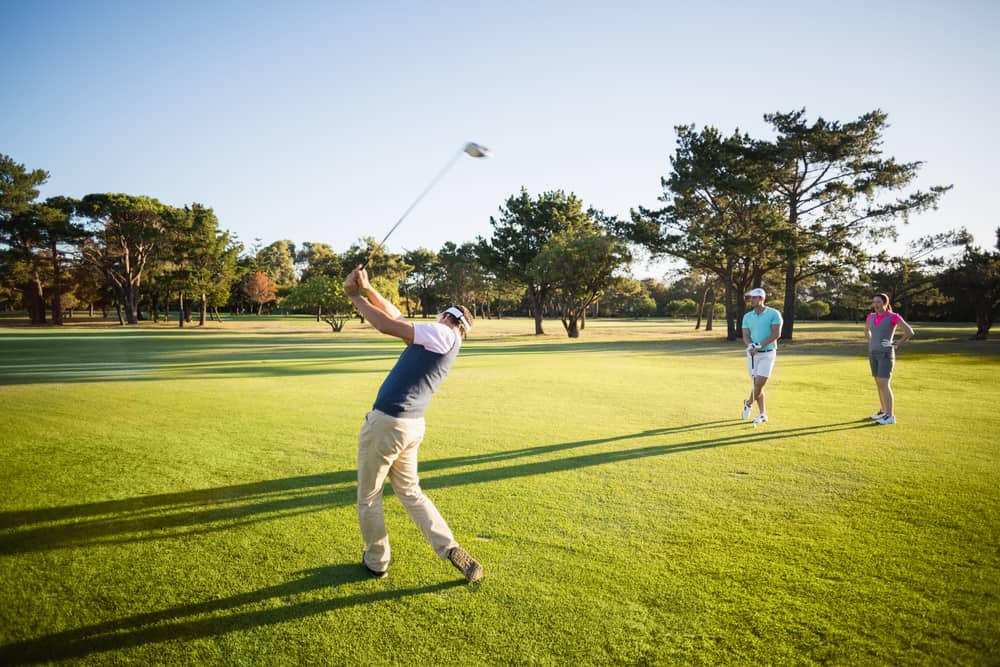 Each time you go out to play golf, you probably think about how much money it is costing you.
Golf can be expensive.
The money we pay each week to play golf adds up to be quite a bit at the end of the year.
However, many people think that golf courses are making tons of money.
In reality, most golf courses are not making all that much.
There are plenty of expenses that the average golfer would never consider, and golf courses are not always designed to be profitable.
Let's take a look at how much golf courses make and how golf courses make their money.

How Much Do Golf Courses Make?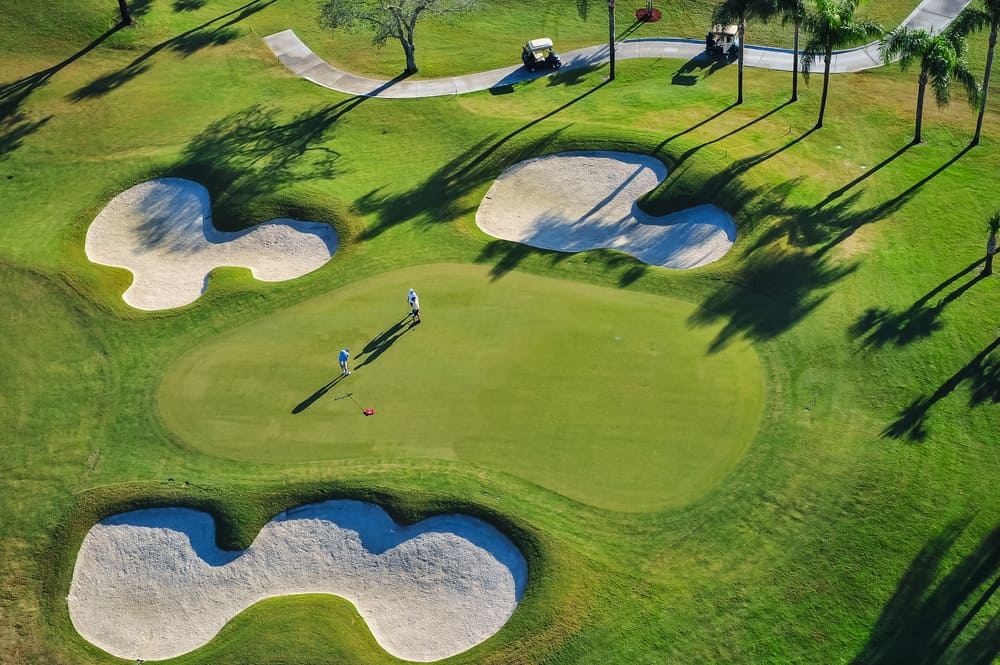 Golf Courses make between several hundred thousand to more than five million dollars per year.
The difficulty in pinpointing an exact number that golf courses make is that no two golf courses are alike.
In addition to courses that are going to have 36 or even 54 holes, some courses are private, others public, and still others are semi-private.
Some golf courses have a clubhouse and driving range, and others will not offer anything other than golf.
Many private golf clubs are nonprofit organizations.
This means that they are not in this to make money.
Instead, they will spend what they need to on the golf course and the membership to help ensure that the experience at the club is enjoyable for all members.
This is the case with many private clubs where you will notice they make three million dollars in a year, but they also spend three million dollars.
Some golf courses will make nothing.
By the time the high expenses are paid, the profitability can be next to nothing.
Although you may wonder how this is possible with a golf course full of players who are paying more than $100 sometimes for a single round of golf, it is entirely possible.
Let's take a look at some of the expenses that golf courses have to deal with and why some struggle to become profitable year after year.
Why Do Golf Courses Struggle To Stay Open?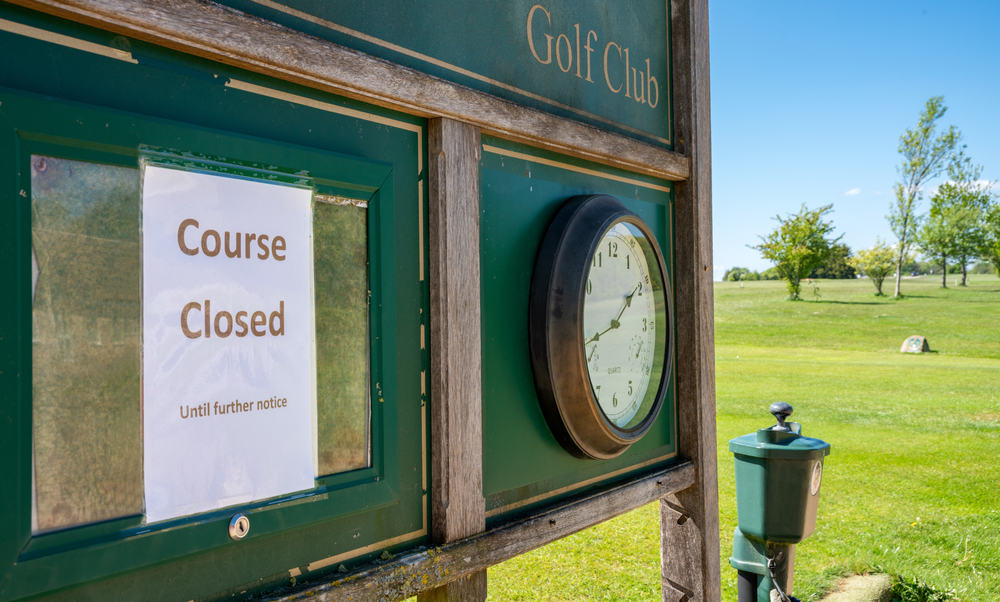 If you have noticed some of your local golf courses closing, it has everything to do with the fact that it is very expensive to keep a golf course up and running.
Golf courses are known for their beautiful, picturesque views and perfect grass conditions, but all of this takes quite a bit of money to maintain.
If you are serious about understanding the golf business, here are a few of the expenses that you should understand.
1. Golf Course Maintenance
Golf course maintenance is one of the largest expenses of any golf course.
However, it is also where the most emphasis is generally placed as far as the budget is concerned.
Golfers who pay to play a course expect the conditions to be excellent.
If the conditions are not good, the golf course maintenance staff will struggle to keep their jobs, and the course will probably not stay open.
The golf course maintenance staff is known for having to work long hours and spend quite a bit of time on the detailed work that makes a golf course what it is.
However, this is expensive.
Many golf course workers have overtime that they are owed, and there need to be quite a few people to manage a total of 18 holes.
Some golf facilities that have more than one course will have to manage hundreds of golf holes, therefore increasing the size of their staff.
2. Staff
Aside from the golf course maintenance staff, there are also staff members in the golf shop and throughout the rest of the golf club.
These people make their living by keeping the golf course running.
They will need to be fairly compensated for their abilities and the time that they spend at the club.
The golf courses that want great teaching professionals or really smart club managers will have to pay a bit extra for this.
Chances are it will pay off when it comes to bringing in new members or increasing the number of rounds, but it is an investment and a risk.
3. Utilities
The utilities at a golf course can get pretty high.
If you think about the size of the clubhouse and the fact that the lights are always on and the water is running, and the air conditioning is going, these bills get quite high.
Utility bills are high at a clubhouse and will usually be in the thousands of dollars a month.
If you think about a month when your local area had a lot of rain, and the number of rounds was down, you may see how some golf courses get into trouble.
The utilities also must be paid throughout the entire year.
For golf courses that have a hard time filling out their busy season, what will they do in the off-season?
4. Loans/Leases
Many times, the land that a golf course is built on is leased.
The leased land can help ensure that the golf course can be built without the large expense of purchasing the land.
The problem with leased land moving forward is that you will still need to pay for the land for years to come.
Golf courses that are struggling will have a hard time keeping up with these large lease and loan payments.
This can be what ends up bringing the course down.
5. Maintenance And Upkeep Of Clubhouse
The maintenance and upkeep of the clubhouse are expensive.
If you think about what goes into your home on a daily basis and all that you must do to keep that up and running, you can only imagine what it takes at a clubhouse.
There will be hundreds of people using the golf course facilities every day, and the issues need to be dealt with quickly.
Typically, there is staff in place to maintain the clubhouse, but there could be issues that require outside commercial professionals to come in.
In order to keep a golf course appealing and have players continue to come and play the course, the clubhouse needs to be kept in great shape, and this is expensive.
How Can Golf Courses Make Money?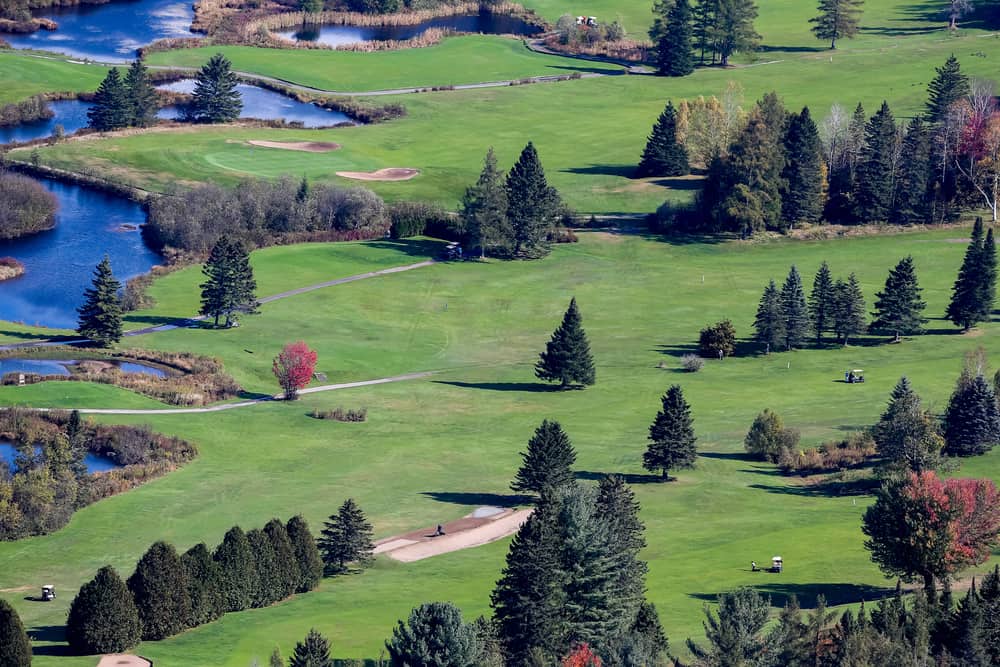 Golf courses can make money in several different ways.
Although we are all pretty well aware of the greens fees that are paid each time you go out, there are other ways in which the course can earn some extra revenue.
Golf courses have had to get creative in the ways that they bring money in.
However, with Covid, there was a large surge of golfers who started taking up the game and became more interested in being a golfer.
This has helped to increase the overall revenue that golf courses can produce, but it won't single-handedly save a golf course that is in bad financial trouble.
1. Club Fitting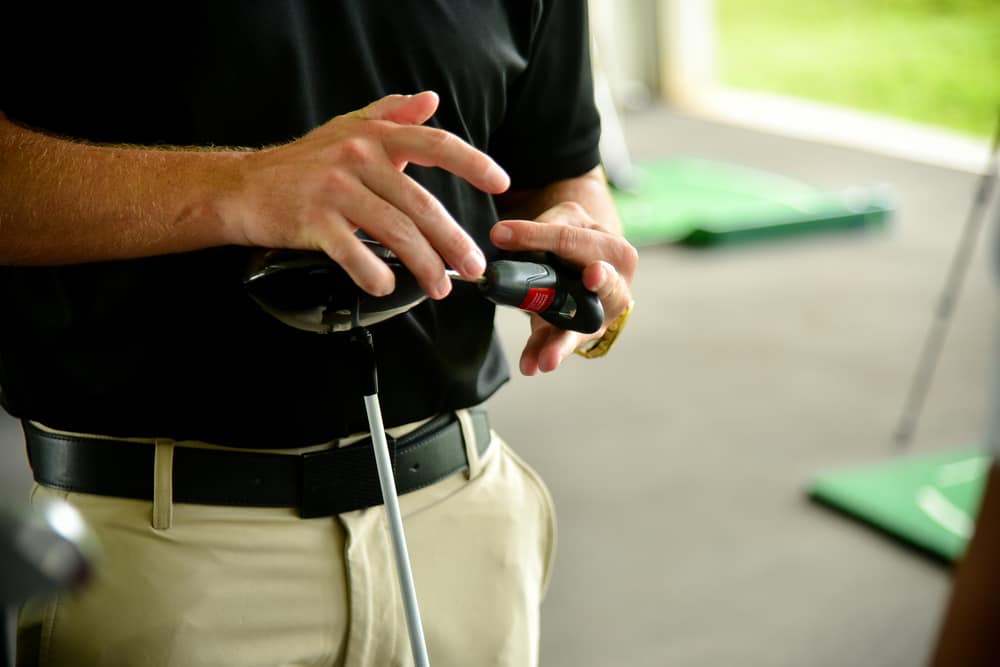 Golfers are getting more and more particular about the clubs that they use.
In order to play a great round of golf with clubs that feel like they are a good fit for your needs, you will need to have them custom-fitted.
Golf courses not only offer services to help players figure out what they need, but they also then custom fit the clubs for them.
Most golf courses offer services like regripping and lie angle changes to help the players who are trying to fine-tune that perfect set of golf clubs.
Club fitting is not overly expensive for players, but over time, if enough fittings are done, this can be a great source of additional revenue for the golf course.
2. Lessons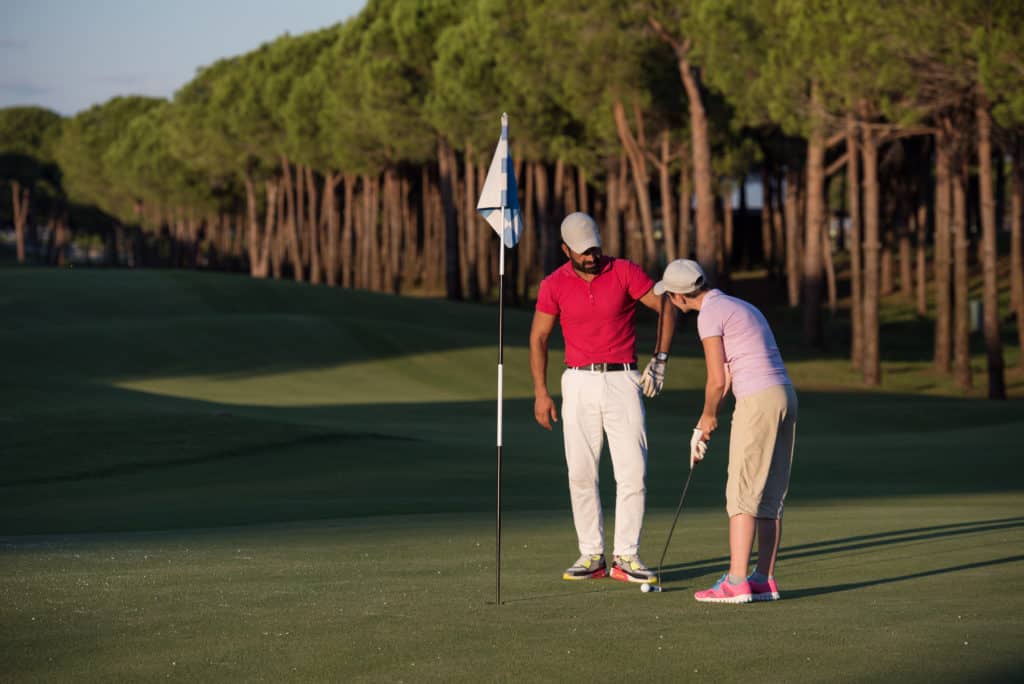 Golf lessons are great for a golf course and the employees.
The professional who is teaching the lesson almost always takes the most significant percentage of the lesson fee, and the club gets a small cut.
The great thing about lessons is that it brings people out to the courses, and then they may spend extra money while they are there.
In addition, golfers who are looking for lessons are going to be able to be more ready to play the golf course, and that can increase the greens fees.
Overall, golf lessons are another way to improve the pay of the golfers who are working at the course as well.
Assistant golf pros may not make all that much from covering the shop or running tournaments, but when they can put lessons on their schedule, they can increase revenue by quite a bit.
3. Cart Fees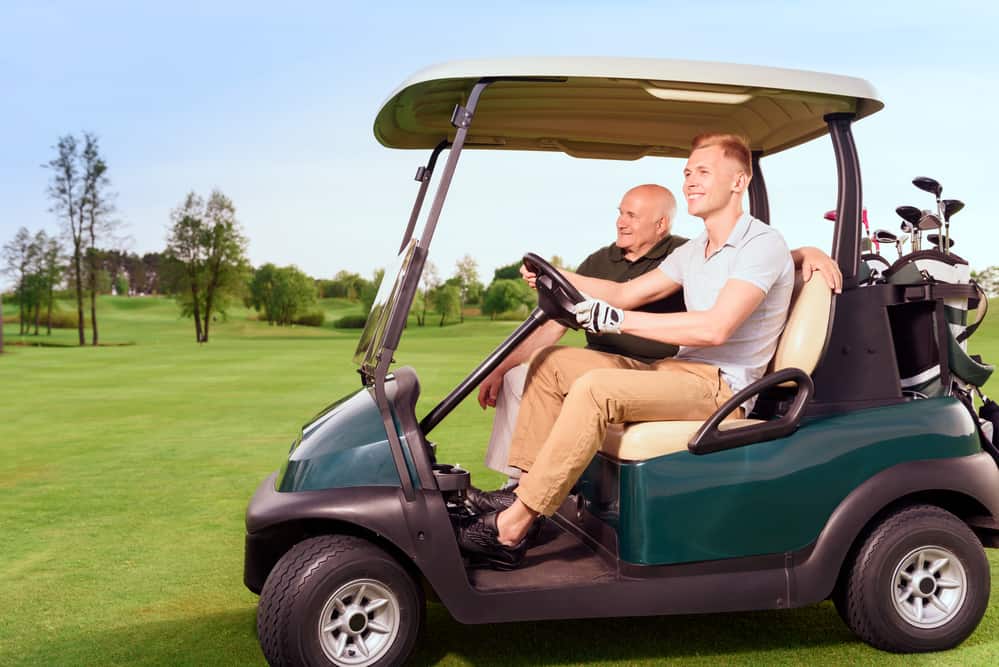 Cart fees are a major source of revenue for golf courses.
With golf cart fees, players will pay to rent a cart for 18 holes.
Most of these golf carts are leased from Club Car or EZ Go.
The golf course then takes care of the carts and maintains them for a few years, and then trades in the whole fleet.
The cart fees that you pay will vary, but most are more than $20 at this point.
This has made several golfers realize that walking would be a much better idea, but some still love to take the cart.
Some golf courses will include their cart fees in the greens fees, but most of the time, this will be an additional charge.
Also, most golf courses charge for the number of players in the cart.
If you and your friend are going to ride on the cart, you will each have to pay a cart fee.
4. Greens Fees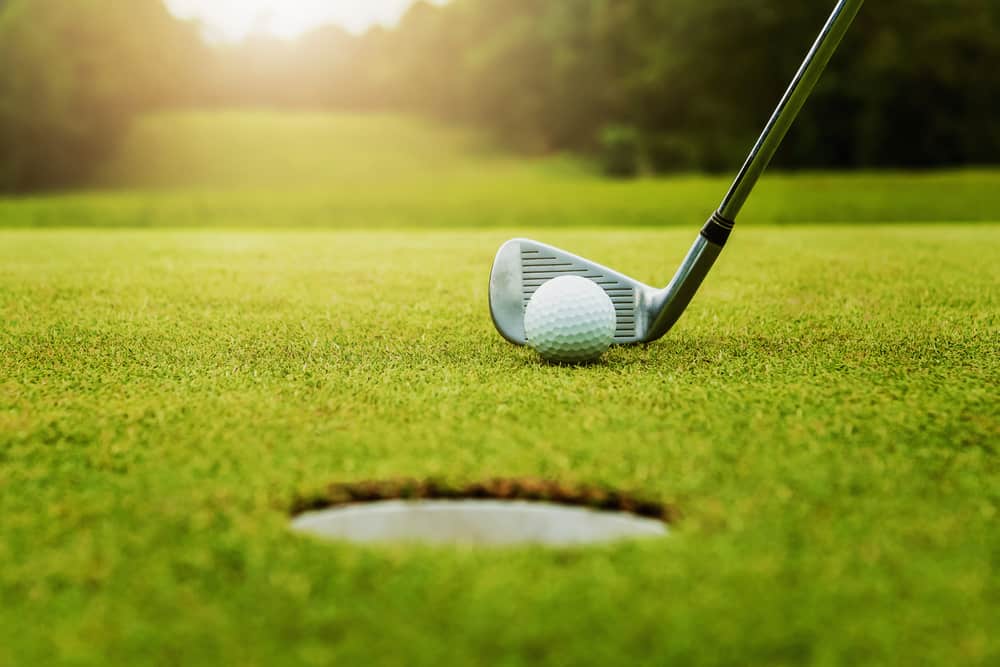 The greens fees are what golfers pay to access the golf course.
Once you pay a greens fee, you can then use the golf course and get your round of golf in.
Greens fees will vary considerably and can be as low as $15 and as high as $500.
The higher the greens fees, the more exclusive the golf course.
Although it may seem like the golf courses that are charging high greens fees are making too much money, chances are they are just making up for all the money they spent to get the course in great condition.
Greens fees are something you can't really get around as a player unless you join a golf club, and then you will pay dues or membership fees associated with this.
5. Equipment Sales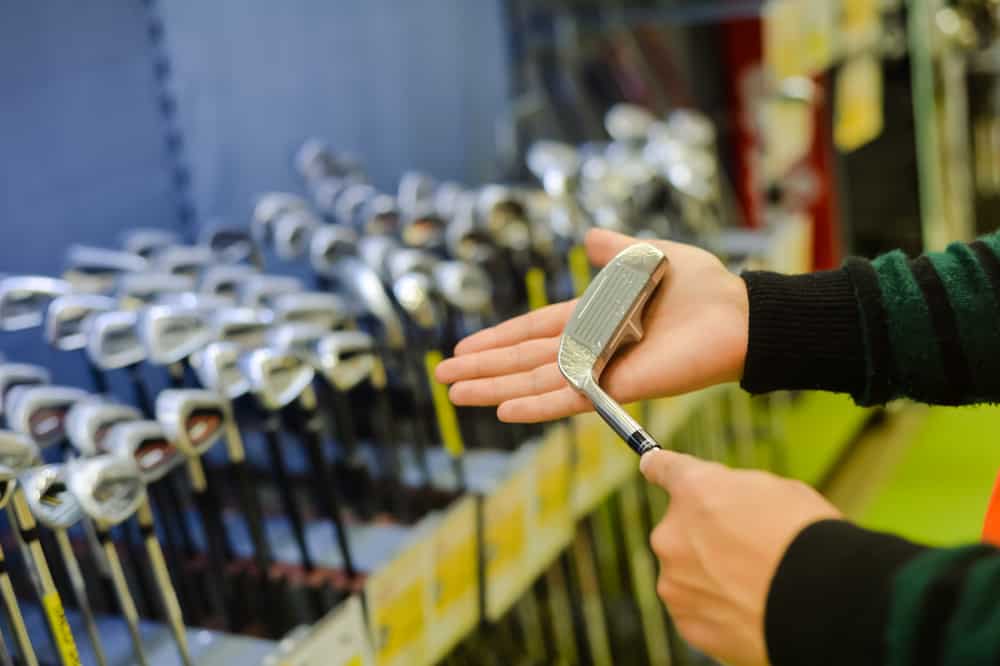 Golf equipment is sold at many golf courses.
The equipment pricing is generally a bit high, and there is a good markup in there for the club.
However, for a golf course to make a lot of money on their equipment sales, they will need to sell a lot of equipment.
If you sell a moderate amount and have a bunch left in inventory, chances are it will end up costing you to be in the golf equipment business.
Golf professionals need to pay close attention to what their members like and be sure to order equipment that is going to be sold.
6. Food And Beverage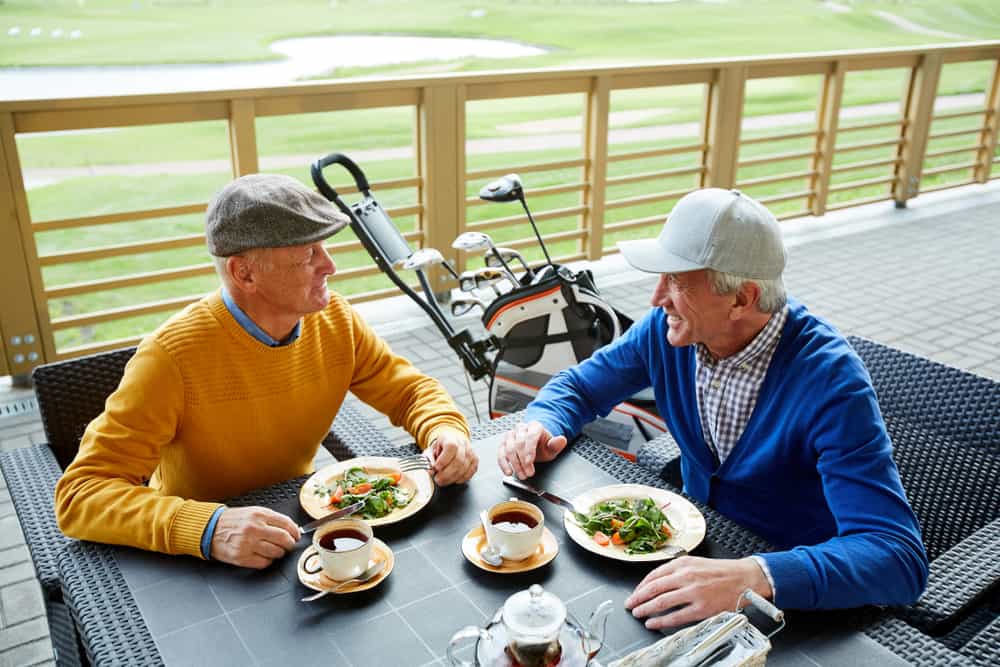 Many golf courses will have food and beverage operations.
The food and beverage operations can be another money maker.
Many golfers like to enjoy a lunch, snack, or beverage while on the golf course.
In addition, some golf courses will host banquets or events where they will have large dinners and help make more money that way.
Even a simple snack bar at a golf club can help ensure that more money is made.
Overall, the food and beverage operations are key to the success of a golf course.
This is a way that quite a bit of money can be lost if it is not managed correctly.
7. Membership Sales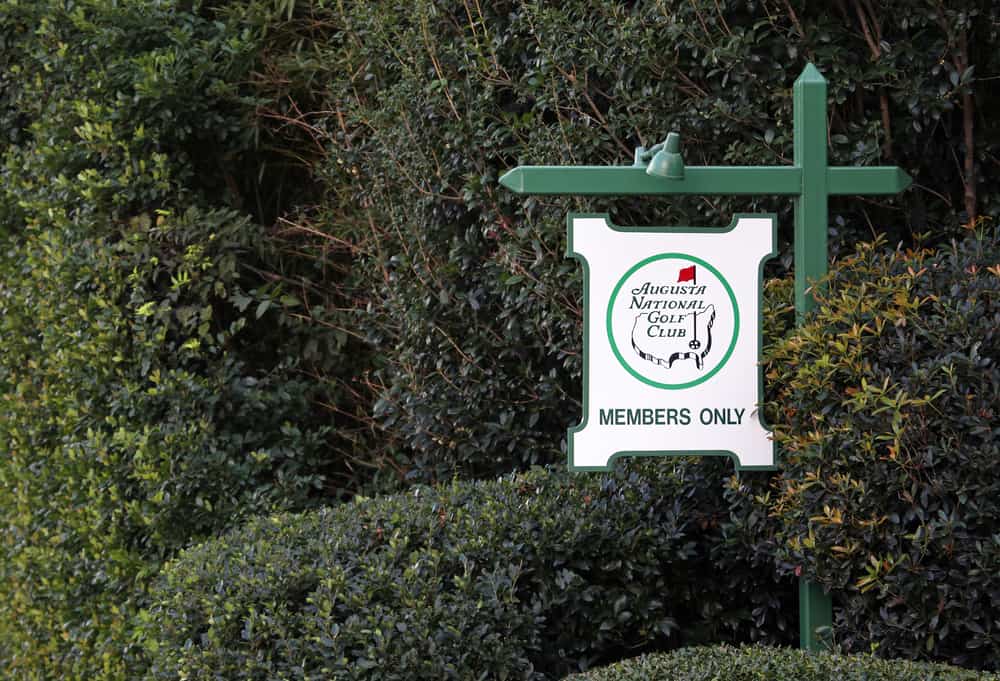 For private golf clubs, the more memberships that they can sell, the better the chance of being profitable.
Of course, there are times when membership can be capped because the number of people using the facilities becomes a bit too high, but for most, it will be tough to reach these numbers.
Membership sales typically have both initiation fees and dues involved with them, and this helps ensure that the overall amount of money collected each year is quite high.
The number of membership sales will fluctuate year after year, but almost all golf courses will have goals involved that include an increase in memberships sold.
8. Outings And Events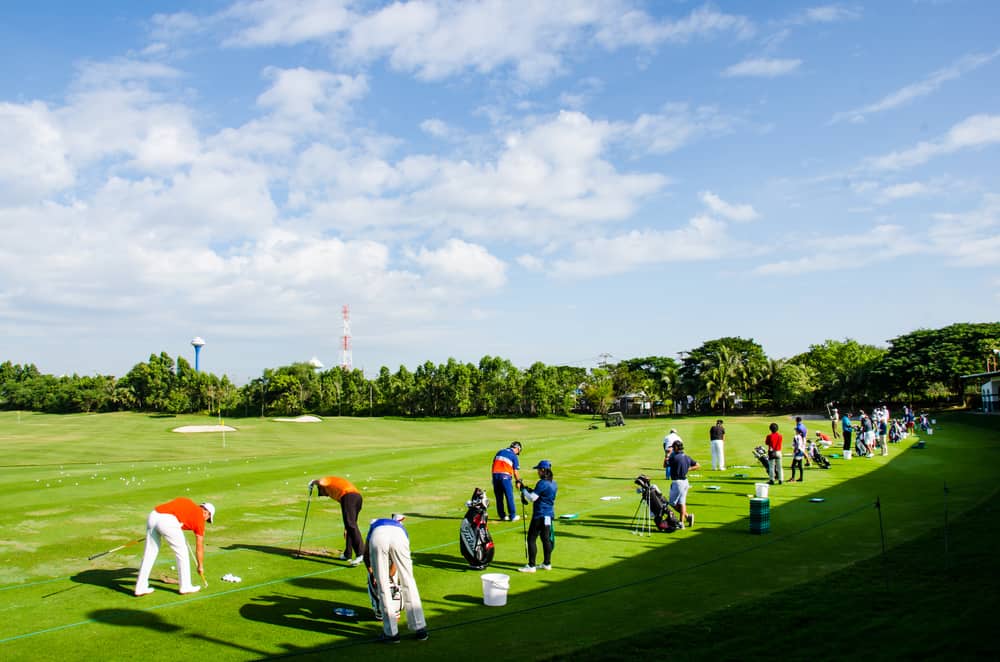 Many golf courses will host outings and events to help increase their revenue.
These events will bring outside businesses and guests into the club to see if they are interested in their club and then try and bring them back as repeat customers.
Outings and events are typically big revenue days for golf courses, but they do require quite a bit of preparation leading into the event.
If the course can't properly prepare the number of people attending and enjoying their time is going to decrease significantly.
Some golf courses are even open to hosting weddings to ensure that the revenue numbers are met each year.
9. Assessments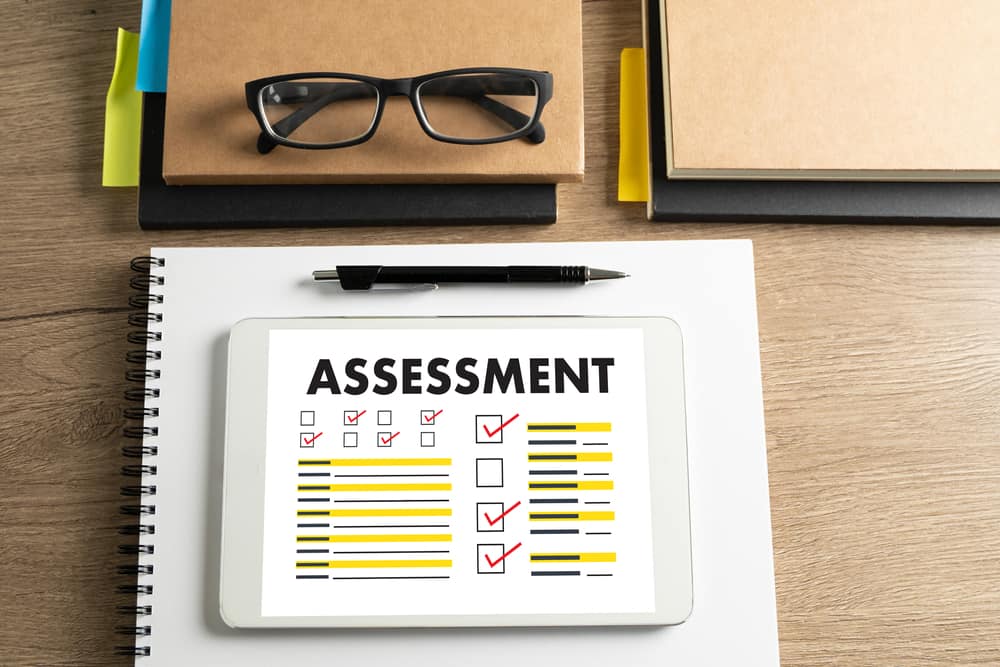 Unfortunately for some private club members, if the revenue numbers are not hit for the year, there could be assessments.
Assessments happen when golf courses are not able to keep up with expenses that happen throughout the course of the year.
Sometimes an issue will come up that causes a large investment.
This can be related to golf course equipment, or there could be an issue with the roof or HVAC unit at the clubhouse.
These large out-of-pocket expenses can be a real problem for many golf courses and end up causing members to have to pay out of pocket.
If you are a member of a private country club, it is good to be aware that these assessments could come after a bad year.
Conclusion
We hope you now have a better understanding of how much golf courses make and why they are so expensive to play.
A very small percentage of your greens fees and carts fees will be translated to profit for the golf course.
In many situations, there will be no profit, and the golf course will simply just remain open from year to year, working at a break-even rate.
The more you can learn about the golf business, the easier it is to understand why some of your greens fees may go up from time to time.
The good news is that there are golf courses at all different price points all over the country.
There is usually an option that will appeal to your needs as a player.