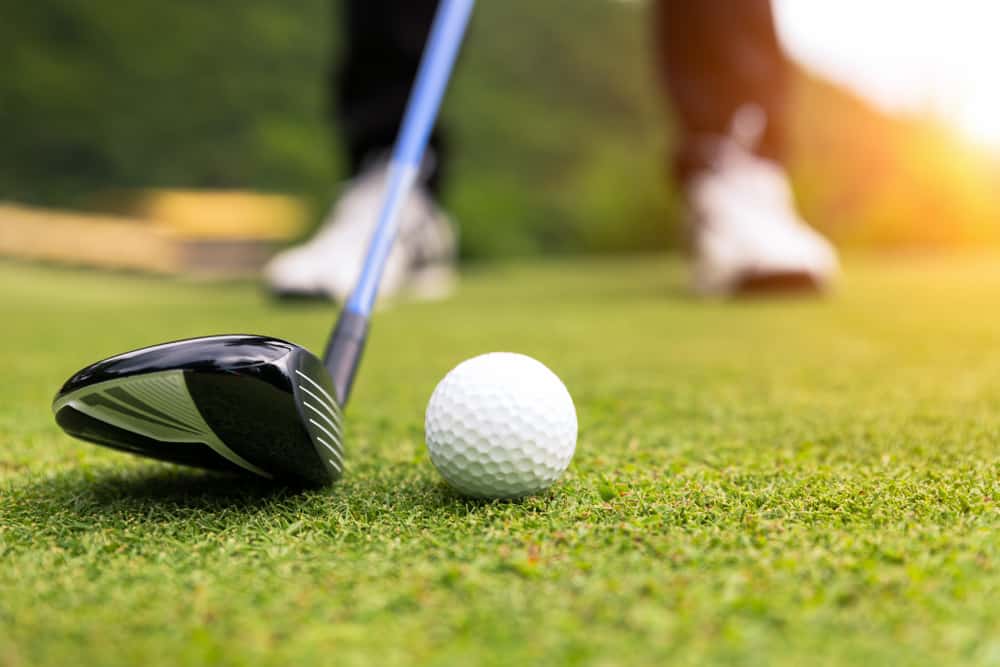 So many golfers are switching to lower lofted drivers in an attempt to gain more distance.
However, there is quite a bit of debate about this and whether or not it is a good idea to make that switch.
Some players believe that going to the higher lofted driver could be the smarter choice.
If you are undecided about what driver loft to go with and are curious as to the benefits of the 12-degree driver, we have all the information that you need.
Let's take a look at the reasons someone might decide to play with a 12-degree driver and who should be playing with a 12-degree driver.

Benefits Of A 12-Degree Driver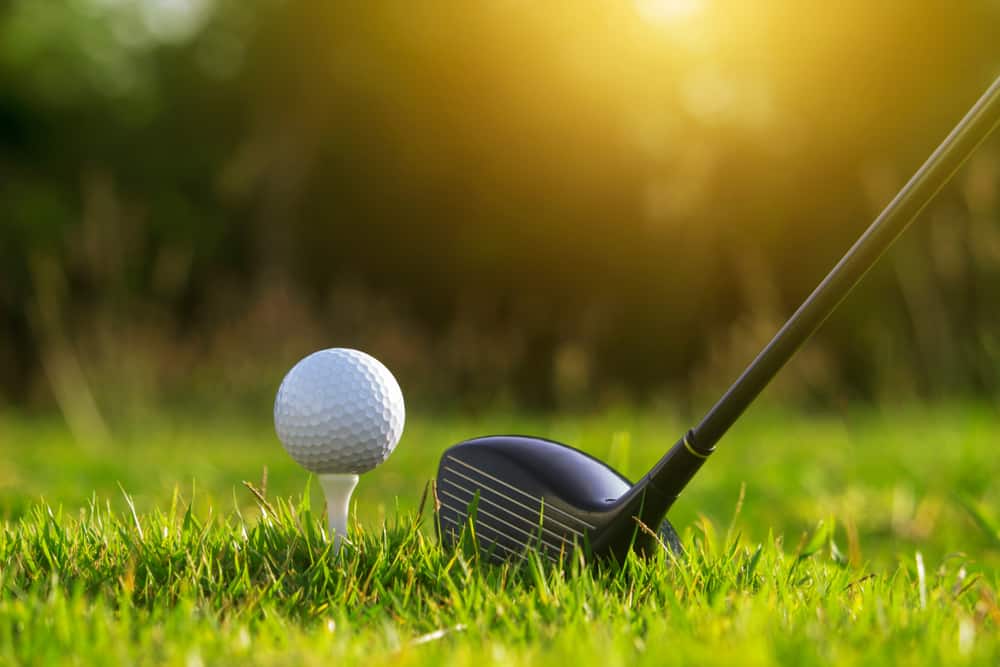 There are two main benefits to a 12-degree driver: the first is ball flight and the second is forgiveness.
The 12-degree driver is often offered in more of a game improvement type of golf club because of the forgiveness and overall high launch that it can offer.
If you are debating about this 12-degree driver and whether or not it is what you need for your game, here are some of the factors that you must consider.
1. Higher Launch Angle For More Carry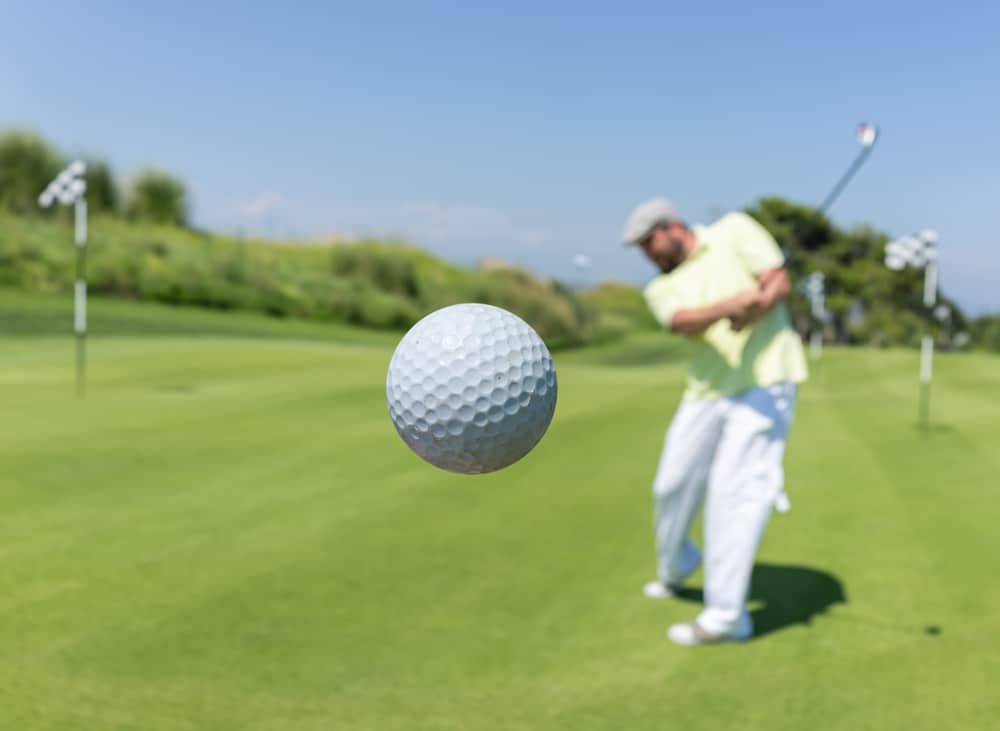 A 12-degree driver is going to have a much higher launch angle.
Years ago, golfers started trying to swing with an eight-degree driver just to see if they could end up hitting the ball with much more roll.
Although they may have seen some extra roll and a lower spin rate, the results did not really show that they had achieved any extra distance.
Instead, players and professionals realized that the way to get more distance in your golf game was to look for a club with more carry.
In other words, the longer you can keep the ball in the air, the further it will be able to fly.
This was a new revolution in golf, and more and more people were putting down the eight-degree drivers and going for nine or 10 degrees to see what they could do with that.
The results were quick to see, and the golf driver that can stay in the air for a longer time is going to perform better than the one that creates shots that roll along the ground.
If you want a club that will get up in the air and stay there for hundreds of yards, the 12-degree loft is a great option to consider.
2. More Forgiveness With Easier Launch Conditions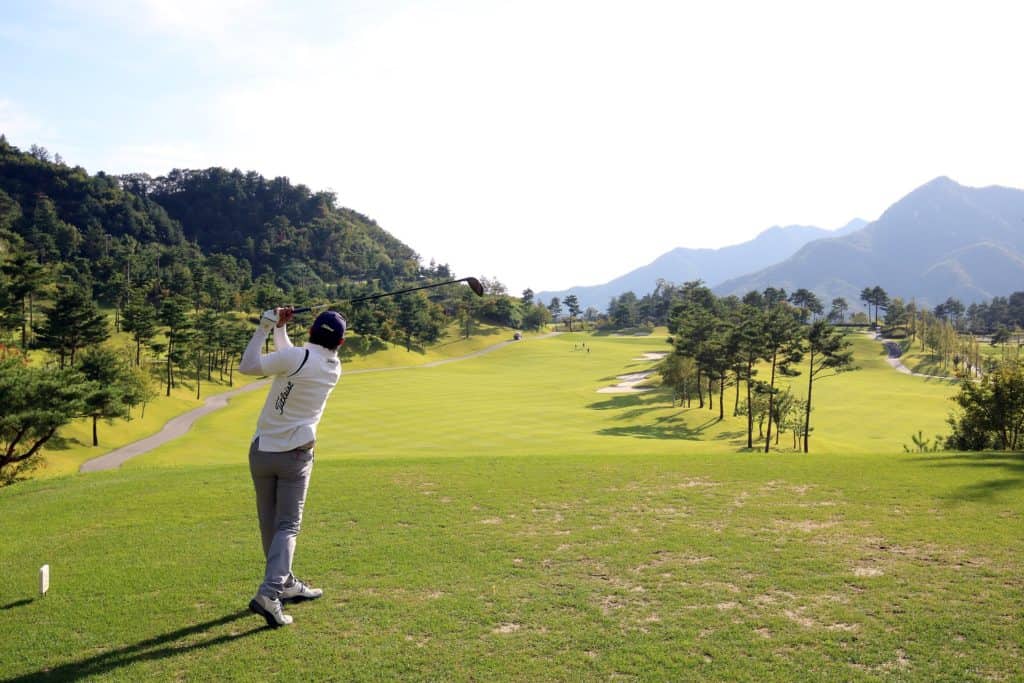 In addition to the fact that the ball goes higher, it is also much easier to launch.
The easier launch makes the club more forgiving as well.
In order to hit a ball high, you have to hit it with a good amount of club head speed.
Once you have the club head speed traveling properly towards the golf ball, you will then be able to get easier launch and more distance.
Those with slower swing speeds tend to have a hard time hitting the ball high.
Instead, these players tend to hit more line drive type shots.
Although these can sometimes be down the middle and they will work out in the player's favor, they are not the longest golf clubs on the market.
It makes sense to get a golf driver that has enough loft to match the specifications of your golf swing.
It's a better idea to play with a club that matches your swing instead of trying to match your golf swing to a club.
If you do this the right way, you can make the game quite a bit easier on yourself.
In the end, the biggest benefit of the 12-degree driver is that it is going to make it easier to hit a long and straight drive.
However, if your swing speed is already very fast and you launch the ball high, the 12-degree driver won't help.
Instead, it could make things more difficult and cause the ball to have a ball flight that is too high and not penetrating enough.
You will have to test out different launches in your driver to decide which is the right one for you, but the 12-degree driver is a good fit for a large group of people.
So many golfers have the idea in their minds that the 12-degree driver is more like a beginner's type of club, but this is not the case.
Who Should Play With A 12-Degree Driver?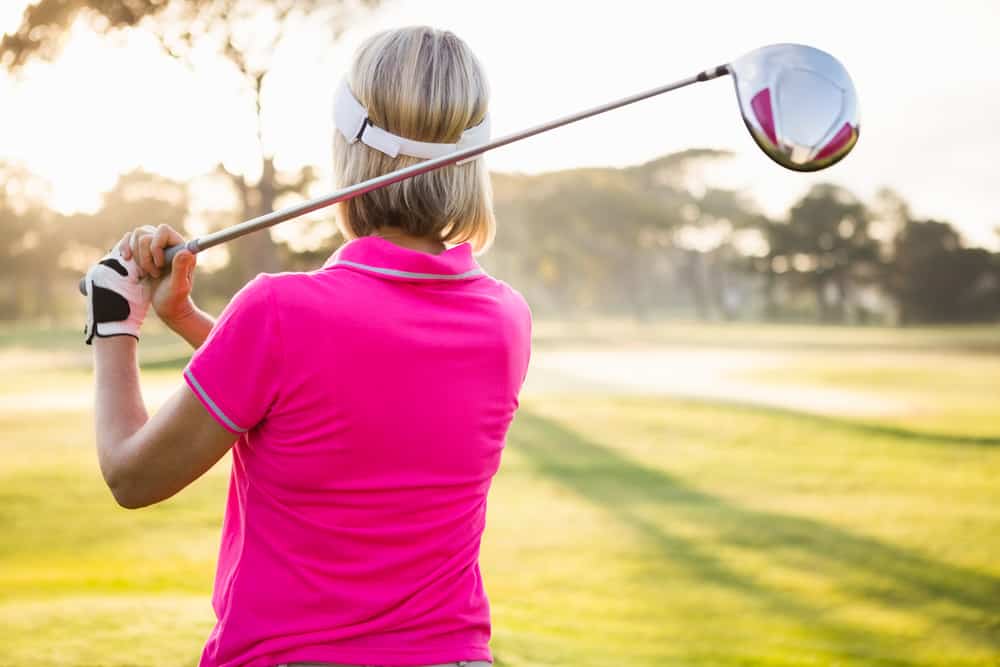 There are several groups of golfers who will benefit from using a 12-degree driver.
If you fall into any of these categories, you are going to want to start looking into golf drivers with a bit more loft and how they may be able to help your game.
1. Senior Golfers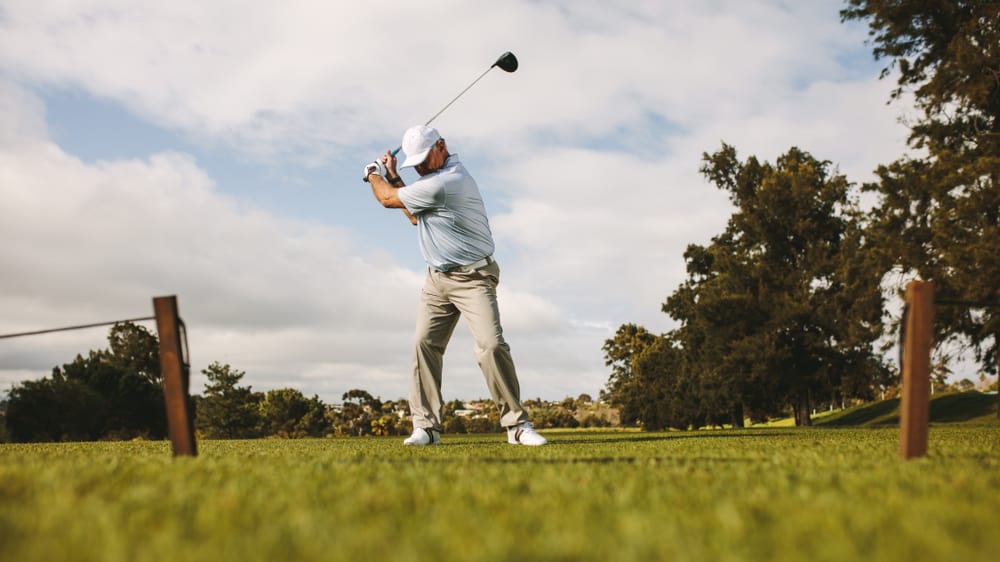 Senior golfers have very likely started to lose a bit of distance in their game.
Since senior golfers are getting older and losing a bit of control in their swing, the swing speed tends to decrease quite a bit.
This is an unfortunate time, and there is not all that much that a golfer can do to help increase swing speed.
Of course, eating well, exercising, and lifting some weights can increase strength and ball speed, but it is not always enough.
However, there are certain adjustments that can be made to the equipment to help ensure that you are getting the performance that you need from your golf clubs.
Some of that performance can come from playing with a 12-degree driver.
When you look at most of the stock type drivers for seniors, they are going to be right around that 12-degree mark.
The 12-degrees of loft gives plenty of extra distance and launch, and it makes it much easier for a senior golfer to get the performance that they expect from their clubs.
Senior golfers should take advantage of any of the golf club modifications that are offered to them.
The fact that you can combine this 12-degree driver with a lightweight and flexible senior shaft will only further promote distance and power in your shots.
2. Women Golfers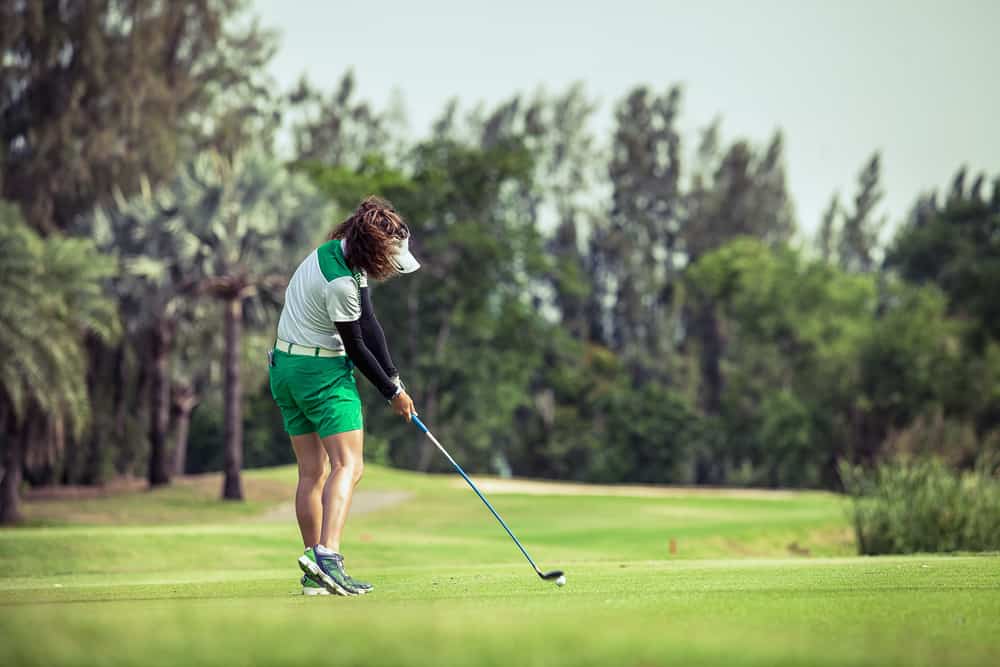 Women golfers tend to struggle with power and distance from time to time.
This, of course, does not apply to all female players, but many women struggle to get the swing speed necessary to get the ball in the air and headed towards the proper target.
Women golfers often dislike their driver simply because it doesn't go as far as they would like, and they need help with getting it to reach the right ball flight.
In the end, the best option is often to go with a driver that has a bit more loft.
One of the most frustrating things for women golfers is when the clubs that they are purchasing are all offered in 15 degrees or more.
The 15-degree loft is undoubtedly going to be a bit more than necessary for many players, but this is how many of the newest drivers for women are produced.
As we mentioned before, if your golf swing has some speed to it and you play with a club that is a bit too high in the loft, you may struggle to get the overall distance that you need.
Some women are actually playing with a driver that is too high lofted and doesn't get them the proper distance that they need.
Women golfers should consider the 10.5- or 12-degree driver with a lightweight shaft.
This should be a better combination for getting the ball up in the air and headed towards the proper target.
Women golfers who are able to do this tend to see much greater overall distance.
3. Slower Swing Speeds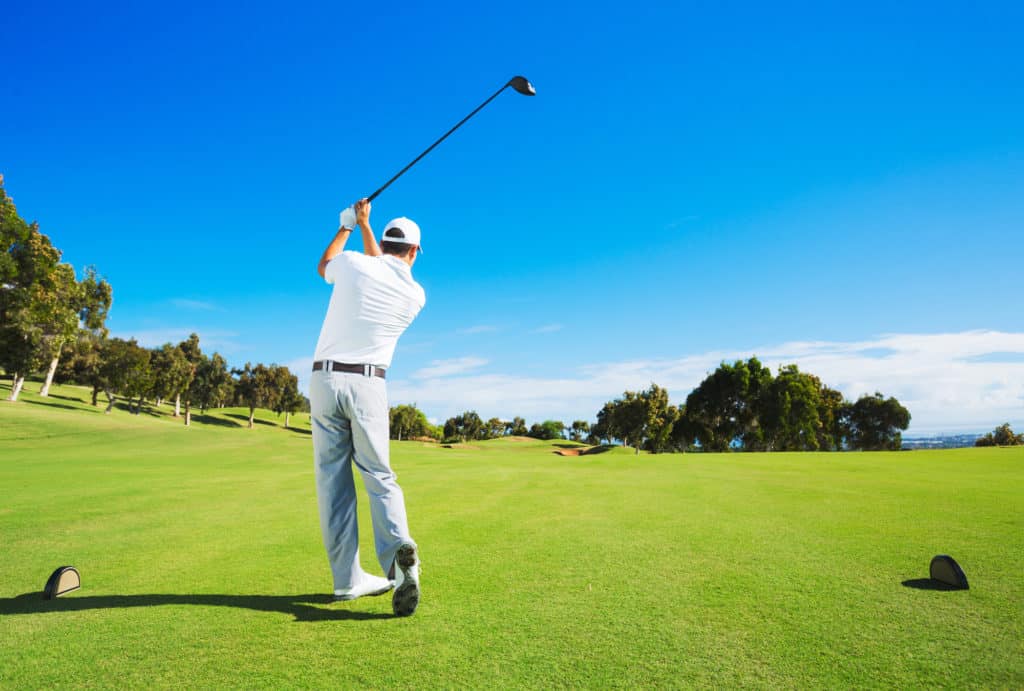 In general, we know that the slower your swing speed is, the harder it is to hit the ball a long way.
Now that you know that, you can rest assured that golf manufacturers are doing everything they can to help you earn your distance back.
The more you can learn to capitalize on this technology to get the distance that you need, the more enjoyable the game of golf becomes.
We highly recommend slower swing speed players add a bit of extra loft to their drivers.
With the extra loft, these players should be able to get much more distance and a lot more carry.
When slower swing speed players try to hit a nine-degree driver, they end up with a line drive type shot.
That shot may roll for a bit after it hits the ground, but when it first hits the ground, it probably will have carried only about 75% as far as the 12-degree driver would have.
Slower swing speed players who are struggling with slices and lower trajectory shots need to bump up the loft to get the distance that they want from their clubs.
4. New Players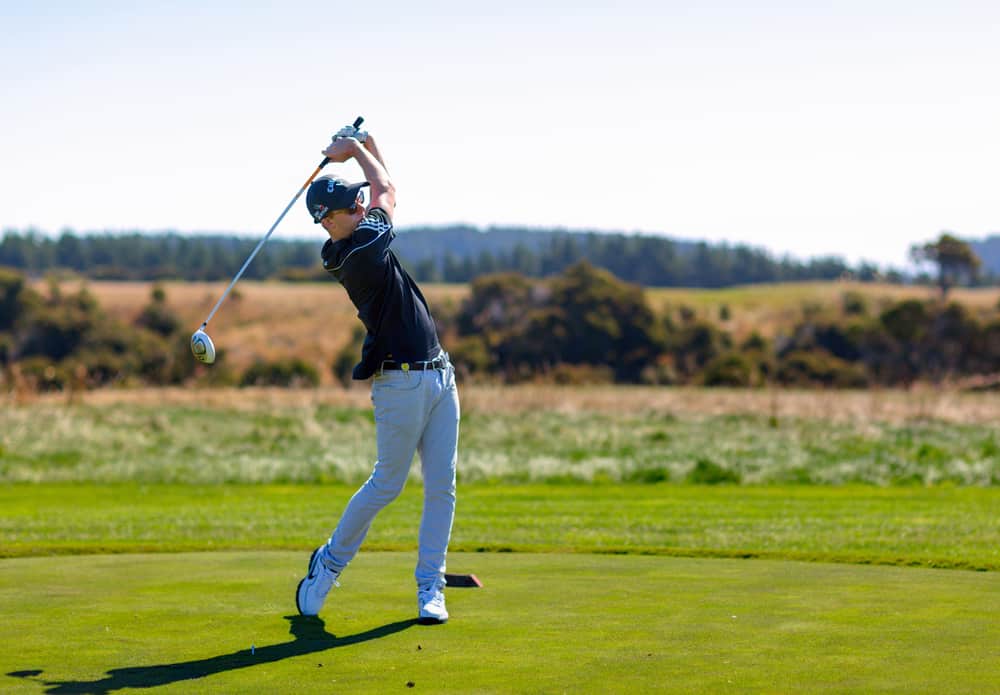 New golfers love to grab a driver and start trying to rip it.
Although it can be a great feeling to step up to the tee and take a great big swing, the driver is often one of the hardest clubs in the bag to hit.
When new players stand up to the ball and try and take a great big swing at it, they end up slicing the ball and learning that driver is not all that forgiving.
New players need to consider purchasing the most forgiving golf clubs that they can find.
The best option for that tends to be the 12-degree driver.
By the time a beginner has enough swing speed and control to start hitting a drive straight, they can then purchase the next driver, who would likely be a 10.5-degree driver.
In the beginning, however, these players are going to benefit greatly from the use of a 12-degree driver.
When starting out as a golfer, make sure to go easy on yourself; this game has lots of people that quite simply quit because it just gets too hard.
Is A 12-Degree Driver A Better Choice Than A Three Wood?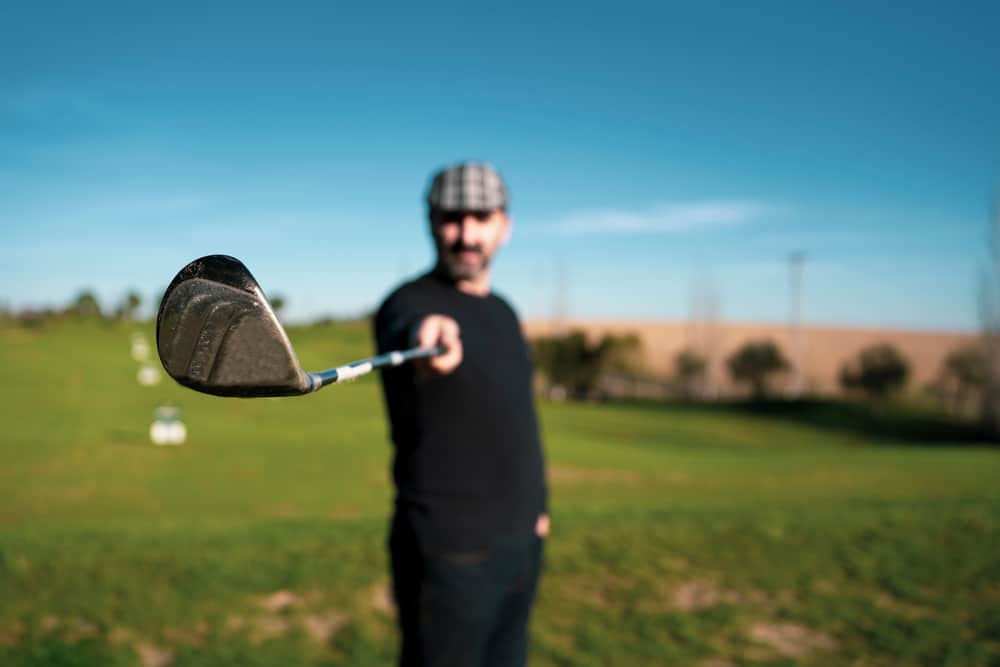 A 12-degree driver has about three degrees less loft than a three wood.
When you look at a club with more loft, you are probably going to need to consider that it is going to be more forgiving.
Higher lofted clubs have more forgiveness, and therefore the three wood will likely be a bit easier to hit.
Some people who have the worst slices on their driver will somehow still do a great job with the three wood in their hands.
It is a good idea to consider the fact that the three wood is not going to travel as far as the driver.
If you really struggle with the distance, you will be better off with the driver as compared to the three wood.
Overall, you can't go wrong with either the driver or the three wood in this situation, so you just have to find what feels the most comfortable for you.
For the most part, we recommend having both clubs in your bag.
It's a good idea to have a driver for extra distance and the three wood for more control.
You can switch back and forth depending on your strengths and weaknesses in your game at any given time.
We have 14 spots in our golf bags, so it's important to carry a club that gives you pure distance and another that gives you control.
Do Adjustable Drivers Go To 12 Degrees Of Loft?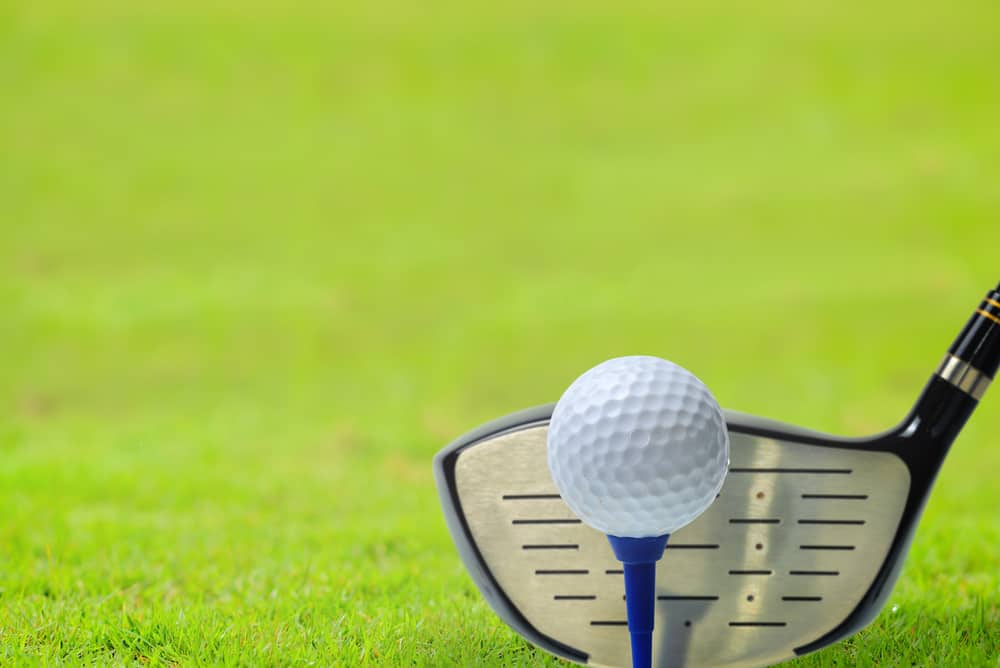 Adjustable drivers can go to 12 degrees as long as you purchase the proper loft on the driver to begin with.
The loft of a driver is usually adjustable by two degrees up or down.
If you are playing with an adjustable driver that was purchased as a nine-degree driver, you will have a hard time getting the driver up to 12 degrees.
Chances are it's going to stop right at 11 degrees.
In addition, if you have a driver that was purchased with very limited adjustability, you may have a hard time getting to the 12-degree mark.
Ensure that when you purchase your driver, you get something with a wide range of adjustability.
If you don't do this, you will find that you may have to purchase a new driver instead of being able to just adjust the current one that you have.
Are 15-Degree Drivers Worth It?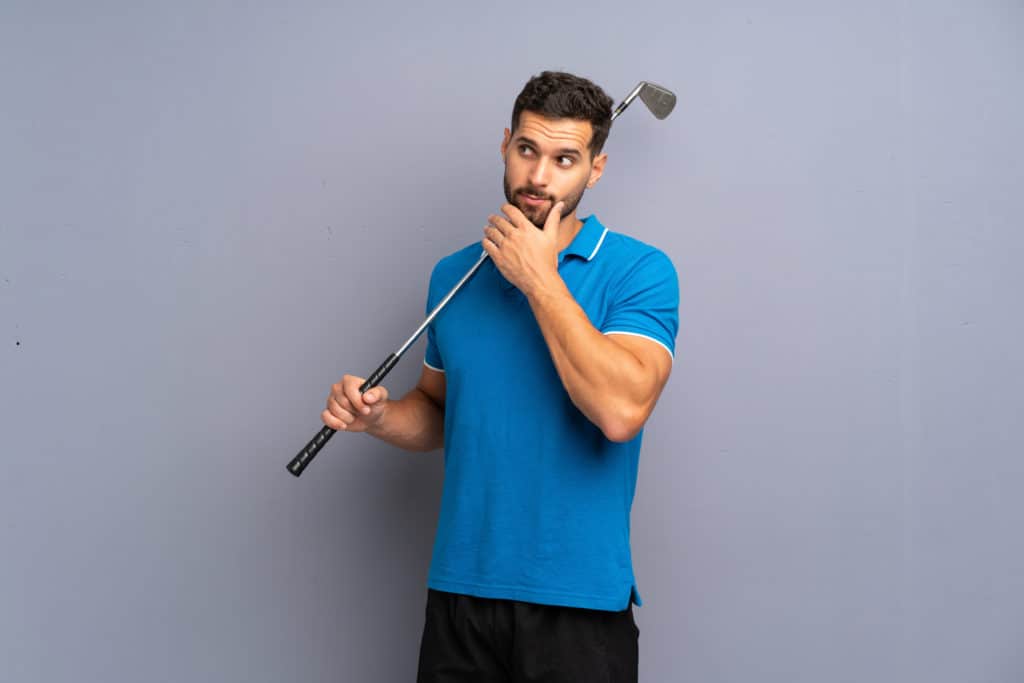 A 15-degree driver is well worth the price if your swing speed will match with the capabilities of the driver.
If you have a faster swing speed, you will struggle to hit the 15-degree driver as far as you would like.
Chances are the ball will launch very high, but it won't lower down to the angle that it needs in order for you to get that penetrating ball flight.
In addition, the 12-degree driver tends to be a better combination of both loft and distance.
This means that you won't lose quite as much distance when putting a 12-degree driver in play.
Chances are if your swing speed is a bit slower and you need some extra forgiveness, you could hit a 12-degree driver further than you would hit a 10.5-degree driver.
Many women's golf drivers come in 15 degrees of loft, but it's a good idea to be careful that this is going to still give the distance that you need.