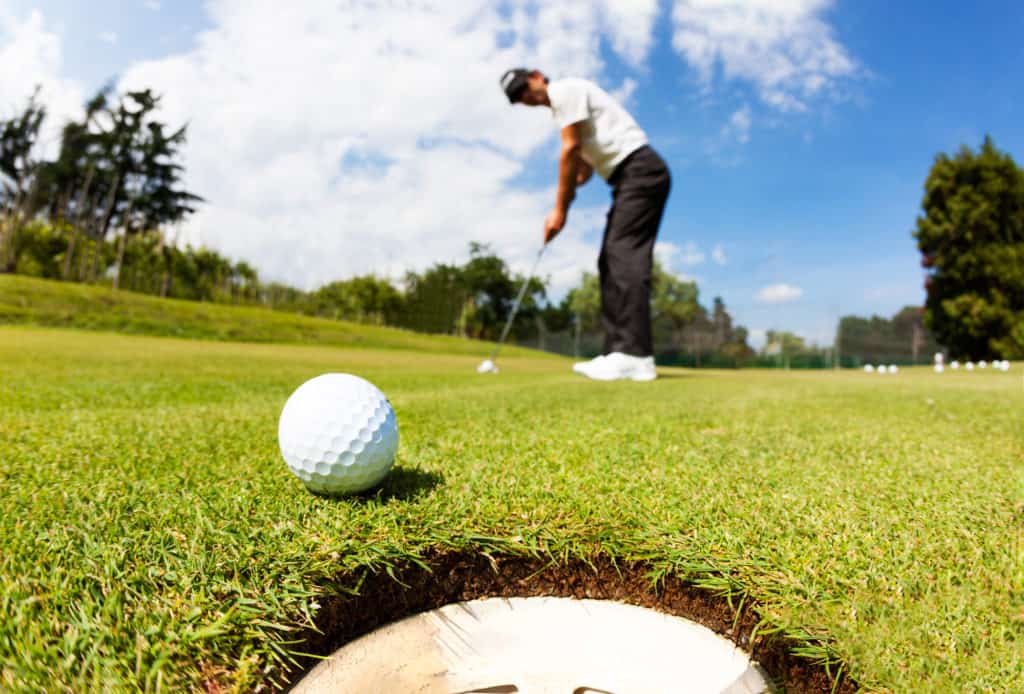 Choosing the proper golf ball for your swing speed and your strengths is very important.
Some golf balls help with the short game, others help off the tee, and some claim they can improve your short and long game.
Amateur golf balls will vary considerably in price.
In this guide, we tried to make sure we had a wide variety of pricing.
Not every expensive golf ball is better than a less expensive ball.

Top 10 Best Amateur Golf Balls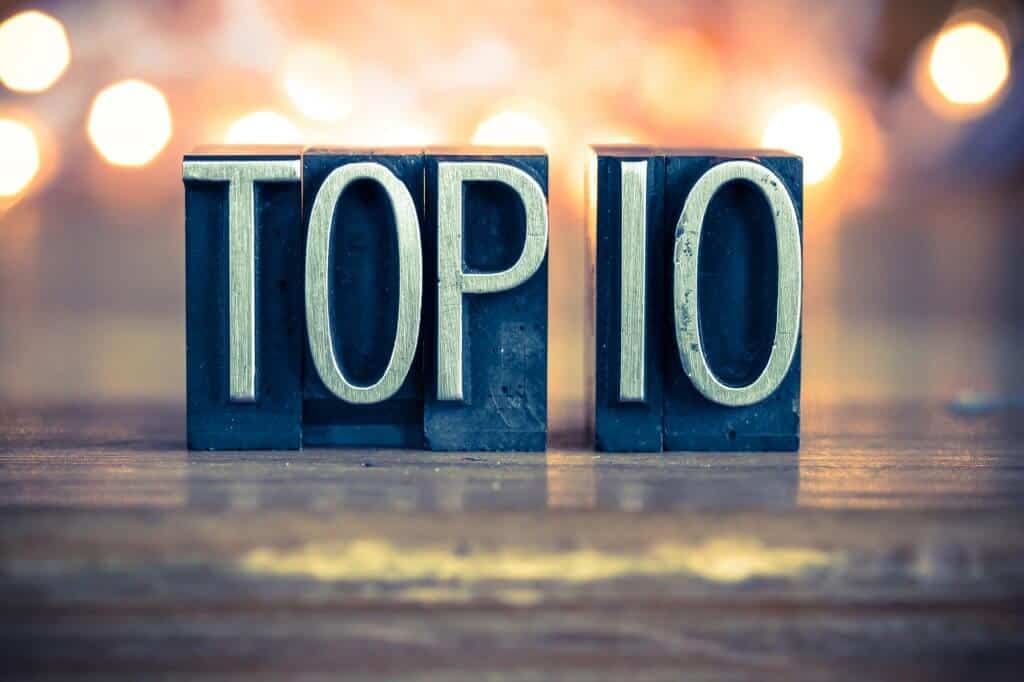 1. Callaway Golf Supersoft Golf Balls
Key Features
Distance golf ball
Soft around the greens
Low drag design
The Callaway Golf Supersoft Golf ball sits at the top of our list.
We feel that the value and performance that you will find with this ball are going to be unmatched.
This is a very affordable distance golf ball; however, it has a great feel around the greens.
This is a low compression ball that helps to promote speed.
Even if you don't have a very fast swing speed, the Callaway Supersoft will help you get extra ball speed.
When it comes to accuracy, the Callaway Supersoft also delivers.
The HEX aerodynamic dimple pattern helps to reduce drag significantly.
The cover on the Supersoft is a new Trigonometry formulation that helps it to feel soft but not scratch and scuff as easily.
If you feel like you have been lacking spin around the greens and gaining too much spin off the tee, the Supersoft is a great choice.
Pros
Long off the tee
Soft around the greens
Priced fairly
Won't cut after one round
Cons
For mid to slower swinging players only
2. Bridgestone 2019 e6 Golf Balls
Key Features
Fair price
Helps with spin around the greens
Still a distance golf ball
Bridgestone takes their golf ball fitting quite seriously.
They make a variety of golf balls, all designed to feel like a custom fit for a golfers individual game.
With the importance of club fitting, ball fitting should be considered just as important.
If you are curious as to which Bridgestone golf ball is right for you, you can do the ball fitting quiz on their website.
It's good to get some of the stats and reasoning behind why they chose a certain ball for your game.
Some players continue to play with a distance golf ball when their game is ready to progress to more of a greenside ball.
The e6 is one of the most popular Bridgestone golf balls when it comes to the amateur golfer.
The e6 will give you plenty of distance and consistency with soft feel around the greens.
There is nothing worse than playing a distance golf ball that feels like a rock around the putting greens.
The e6 will allow you to spin and work the ball around the green, but it doesn't have enough spin to stop your drive where it lands.
The e6 golf ball is a fairly priced ball when you consider the entire Bridgestone lineup.
The ball should last you a few rounds as long as you can keep it in play!
Pros
Long-distance off the tee
Soft feel around the greens
For middle to low swing speeds
Cons
3. Callaway Golf Superhot Bold Matte Golf Balls Prior Generation
Key Features
Easy to see
Matte finish
Durable cover, distance golf ball
Next on our list is the Callaway Golf Superhot Bold Matte Golf Balls.
If you have not yet tried the recent trends in the matte type golf balls, they are certainly worth trying.
Colored golf balls have become quite popular because they are easy to find, and they help increase concentration.
Players who have admitted to having a hard time staying focused on the golf ball throughout their swing find colored balls easier to follow.
The problem with both colored and white golf balls is that they can give off quite a bit of glare.
That is where the Matte finish comes it!
The matte finish golf balls are not shiny, and instead, they do a great job of reducing glare.
The Callaway Superhot Bold Matte golf balls come in green, yellow, red, or orange.
The most popular colors have certainly been yellow and green.
These two colors seem to stand out against the background better than other choices.
As always, Callaway used their HEX aerodynamics on this ball to make sure you get extra distance and reduced drag.
If you are a medium to slow swinging player looking for plenty of short game control and lots of distance, the Superhot is a great choice for you.
Pros
Easy to track
Matte finish helps reduce glare
Hex aerodynamic pattern for less drag
Cons
Not for the higher swing speed player
Some golfers don't want color
4. Srixon Soft Feel Golf Balls
Key Features
Thin cover
Better greenside feel
Low drag dimple design
The Srixon Soft Feel is a perfect golf ball for the amateur player.
They don't call these golf balls the soft feel for no reason.
You will notice tremendous improvements in your short game capabilities when using this Srixon golf ball.
If you ever struggle to get your pitches and chips to stop and stay where you want them, you will like the Srixon.
Even your putting will feel better with the introduction of this Srixon soft feel.
Part of how this is achieved is through a very soft and thin cover.
Luckily the cover is also a tough material that will hold up to cuts and scratches on the ball that are bound to happen over time.
Srixon has a 338-speed dimple pattern on this ball.
The dimple pattern is designed to cut through the wind for more accuracy and consistency.
If you ever stand on the tee box and watch your golf ball waiver, the Srixon will work to help combat that.
The Srixon golf balls rank up there with the Bridgestone when it comes to performance for a fair price.
Pros
338-speed simple pattern
Plenty of distance off the tee
Soft feel and spin around the green
Cons
Not the longest golf ball on the market
5. Wilson Staff Fifty Elite Golf Balls, Pack of 12
Key Features
Very low compression
Focus on distance
Super low price
The Wilson Staff Fifty Elite golf ball has been around for quite some time.
Each year it gets some improvements made to it but it remains one of the lowest compression golf balls out there.
If you feel like you don't have enough speed to get the distance you want in your game, this Wilson can help.
The core of this golf ball is rubber, and it is ready to help improve your distance.
Outside the core, you will get a very responsive cover that helps the ball feel a little softer around the greens.
The combination of soft feel around the greens with distance off the tee is something that all golf manufacturers are trying to perfect.
The dimple pattern on the Wilson Staff golf ball is unique.
The dimples themselves are flat bottomed and shallow.
The technology behind this is to help the golf ball have some stability while cutting through the air.
Pros
Soft cover
Explosive core
Lower compression
Cons
Two-piece golf ball
Some say it is a bit hard around the greens
6. Bridgestone 2020 Tour B RXS Golf Balls
Key Features
High performing golf ball
Reactive Urethane Cover
Tons of greenside control
With the Bridgestone 2020 Tour B RXS Golf Balls, we have gone up in price just a little bit.
This is a ball for a mid to high swing speed player.
Golfers who are working to improve their overall performance in the game of golf will likely notice the benefits of this ball.
The 2020 Tour B RXS features a Reactive Urethane Cover that helps give you control over this golf ball.
If you are using a wedge, the cover seems to react and perform how it should for wedge shots.
When hitting off the tee, you will notice the same thing, the ball reacts and responds.
The Gradational Compression Core helps to add some extra distance and forgiveness to this golf ball.
You will notice that this ball offers some added benefits because it is a three-piece ball as opposed to a two-piece.
The three-piece balls have more performance when it comes to variations in the spin.
They will also be quite a bit more expensive than a two-piece golf ball.
Another great feature of the Bridgestone Tour B RXS is the Seamless Cover Technology.
Some golf balls have a pretty noticeable seam that golf purists will say affects the performance of the ball.
The Seamless Technology eliminates this concern.
If you have a swing speed of less than 105 mph, you will enjoy this Bridgestone Tour golf ball.
Pros
Dual dimple technology
Improved aerodynamics
More responsive core
Works well for a variety of swing speeds
Cons
7. TaylorMade Noodle Neon Matte Color Golf Balls
Key Features
Easy to see
UV Resistant pain on the cover
Long off the tee
With the TaylorMade Noodle golf ball, we move back to the very affordable balls for amateur golfers.
You will have a hard time finding a golf ball that offers this many benefits for a price any lower than this.
The TaylorMade Noodle Neon Matte Color Golf Balls are easy to see, easy to hit, and have a great feel.
The cover on the Noodle Neon Matte is a durable and soft Iothane.
You will be happy with the fact that these golf balls do not cut easily, you can use them for several rounds.
The color will also remain in great condition as they are made with non-fade UV inhibiter paint.
The paint is also a matte finish, so you will not need to worry about glare.
The Noodle has always been advertised as being a long and soft golf ball.
Plenty of distance off the tee, but you can spin it around the greens if you want to.
The dimple design helps golfers to hit the ball straighter, especially when dealing with less than ideal golf course conditions.
The Noodle golf ball has been made several ways over the years, but it has not lost its appeal as an affordable and high performing golf ball.
Pros
Long off the tee
Soft around the greens
Non-fade Matte paint
Cons
Not for higher swinging players
Does not have the same performance and workability as other competitors
8. Vice Pro Plus Golf Balls (One Dozen)
Key Features
Four-piece golf ball
Lots of control around the green
Good distance off the tee
Vice golf balls have not been around quite as long as some of the other companies on this list.
However, they have created quite a bit of attention in a short period.
Vice Pro Plus golf balls are going to be a bit more expensive but also higher performing than some of our choices.
The Vice is a four-piece design.
Each time you increase the number of pieces in the golf ball, you should notice a significant increase in performance.
Around the greens, you are easily going to be able to get this ball to stop and spin back.
When you hit a shot into a green, and you want it to stop where it lands, the Vice helps grab the ball and spin it back.
If you want some extra distance off the tee, the Vice is also a great choice.
This golf ball is built to have a built lower trajectory than some other models.
If you feel as though you compress the golf ball so much that you lose distance by hitting it too high, you will love the Vice Pro Plus.
The 336 dimple design helps to reduce drag.
This golf ball will be preferred and appreciated by the lower handicap amateur that doesn't mind spending a bit more for performance.
9. Titleist Pro V1 Golf Balls
Key Features
Top-performing ball for years
Great distance
Incredible control around the greens
Unless you are new to golf, you have very likely heard of the Titleist ProV1 golf balls.
These have been the leading golf balls both for amateur and professional players for several years.
If you want to play with a golf ball that the pros are using, this is the golf ball for you.
You will need a medium to fast swing speed to compress the Pro V1 properly.
If you meet that requirement, you will be impressed with the incredible distance and consistency this golf ball delivers.
When you want a golf ball to stop on a green, the Pro V1 can help with that.
Some players notice a significant and immediate increase in spin as soon as they switch to this golf ball.
The Titleist Pro V1 is designed to have a low spin off the tee and a very penetrating ball flight.
Pros
Great feel around the greens
Incredible distance
Tough Urethane cover
Consistent flights
Cons
10. TaylorMade TP5x pix 2.0 Golf Ball, Dozen
Key Features
Alignment technology
Easy to see
Great wedge spin
The last golf ball on our list is the TaylorMade TP5x pix 2.0 Golf Ball.
This is a unique design that is going to stand out against the competition.
The fact that the TaylorMade is the last golf ball on our list is no reflection as to how high performing this golf ball is.
The TP5x is going to be similar to the Pro V1x in that it is will be long off the tee and soft around the greens.
In addition to these great features, the TaylorMade TP5x also has some great additional features.
You will notice the pattern on this ball is much different than other golf balls.
The pattern is made to make both tracking and alignment much easier.
You can easily line up your putts with the TaylorMade TP5x, and you will be able to see if your putts are rolling properly as well.
A putt that rolls properly will roll end over end and not waiver.
If you have been working on this in your game, you will love the performance of the TP5x.
Pros
Great alignment tool
Good distance off the tee
Lots of spin
Cons
Priced higher than other choices
You will need a medium to high swing speed to compress this ball