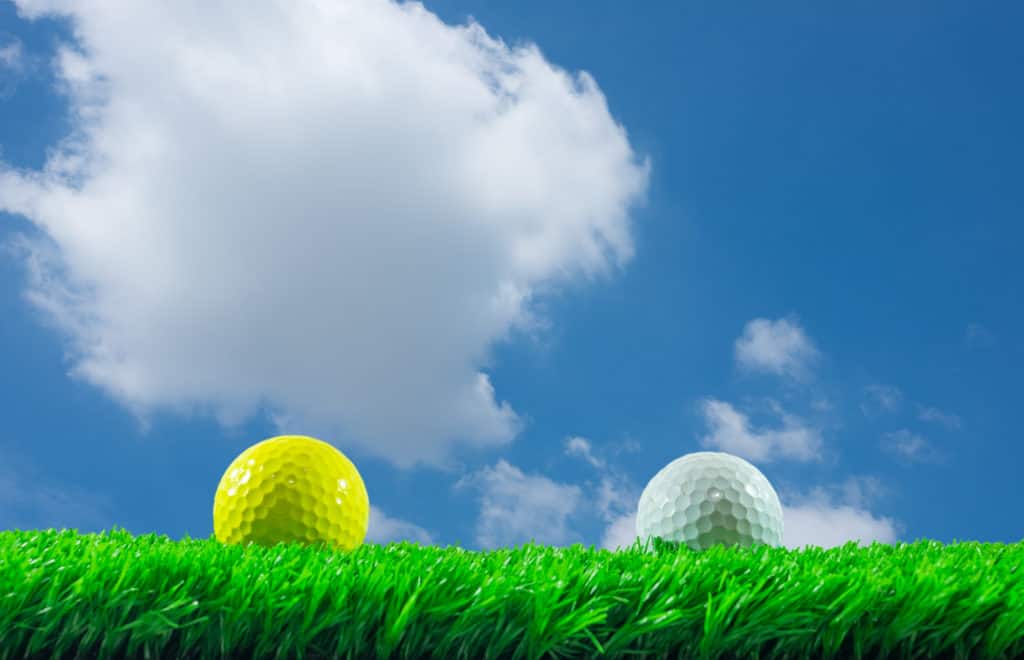 White golf balls have been standard throughout history.
Lots of things have changed in the game of golf, but the little white ball has remained relatively constant.
Now that colored golf balls are becoming more popular; you may be wondering if it makes sense for you to make the switch.
In this guide, we will let you know the difference between the white and yellow golf balls, what other colors you should consider, and if they make sense for your golf game.
Why Are Golf Balls White?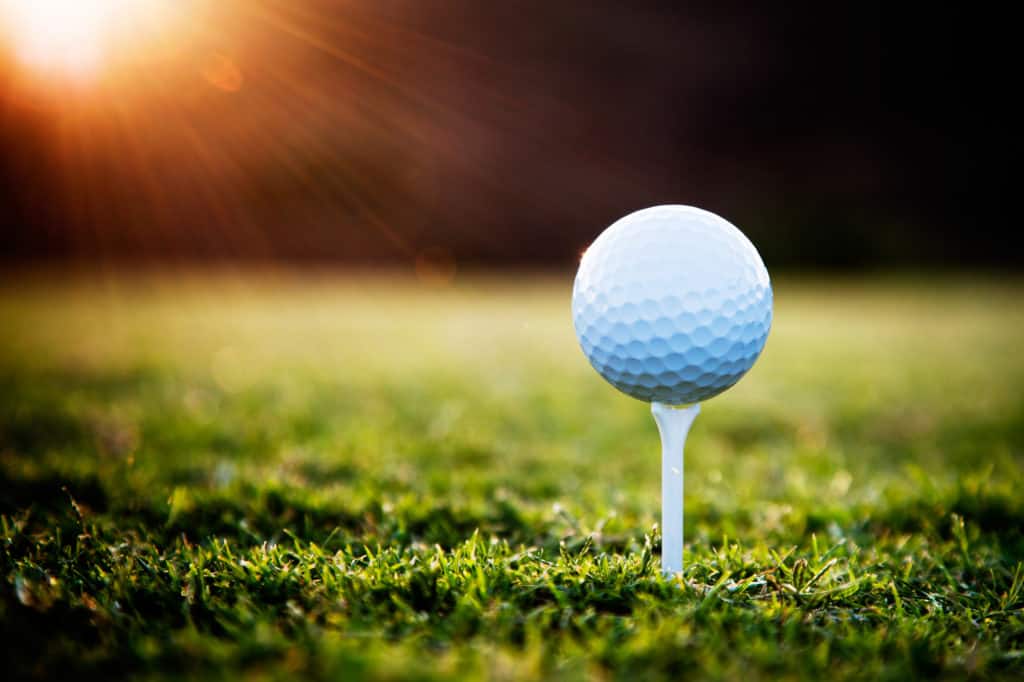 Since white was one of the most natural colors to come by in the early years, golf balls were created white.
No stores would sell neon paint for golf balls to be covered in, so they remained white for many years.
The white color stood out well against the green grass and let people find their golf ball.
As the years went on, there were some experiments done with different colored golf balls.
The varying colors would seem to come and go from the market.
However, in the last few years, the colored balls have made a big jump in popularity.
Are Yellow Golf Balls Easier To See?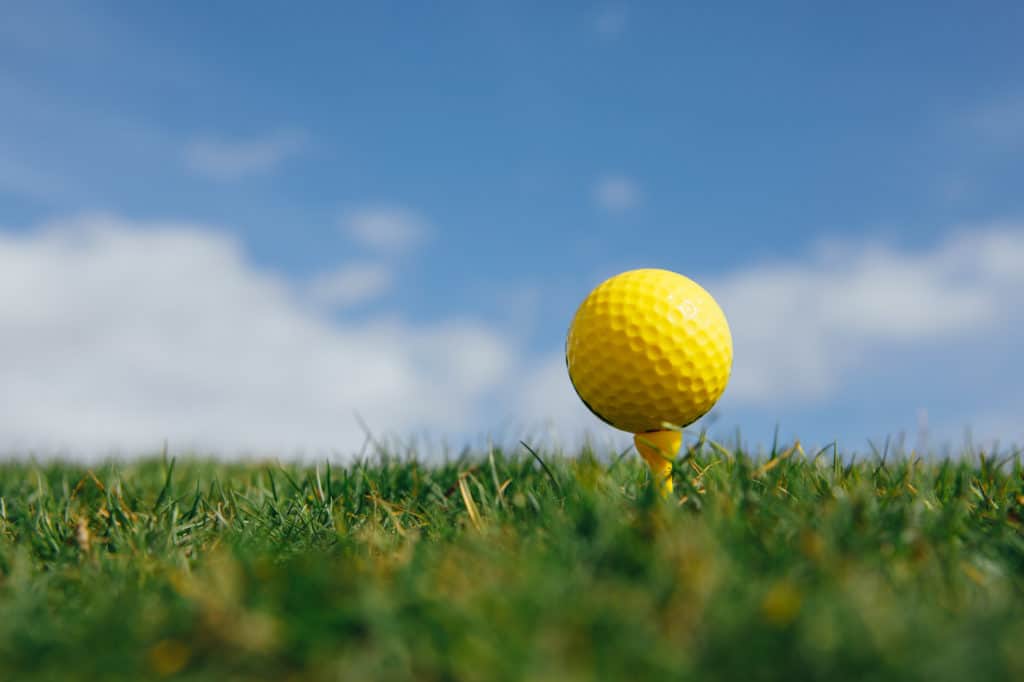 While there is no way to determine if yellow or white is better as far as an overall golf ball, yellow golf balls are a bit easier to see.
As long as you are comparing the same type of golf ball, the color of the ball should not matter all that much.
If you are an older player that has trouble with seeing the golf ball, you will likely benefit from switching to the yellow golf ball.
If you are a life long golfer that is hesitant to make a change to the yellow, you should not feel pressure to change.
What Is The Difference Between A Yellow Ball And A White Ball?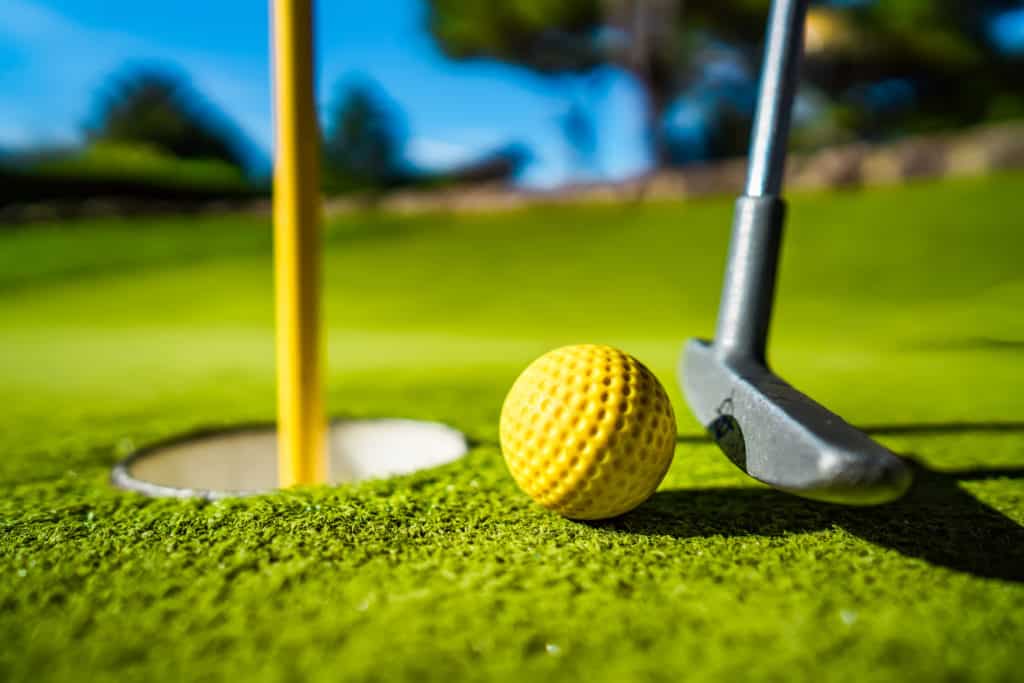 Aside from the color, there is no difference between a yellow and white golf ball.
In the years past, the yellow golf balls were only really made by bargain brands.
However, this has changed.
Companies like Bridgestone, Srixon, and Titleist are producing yellow golf balls in their premium tour model golf balls.
If you hit a white Titleist Pro V1 or a yellow Titleist Pro V1, the performance will be the same.
There are, however, some differences you will notice when it comes to visibility, concentration, and identification.
What Are The Advantages To Using A Yellow Golf Ball?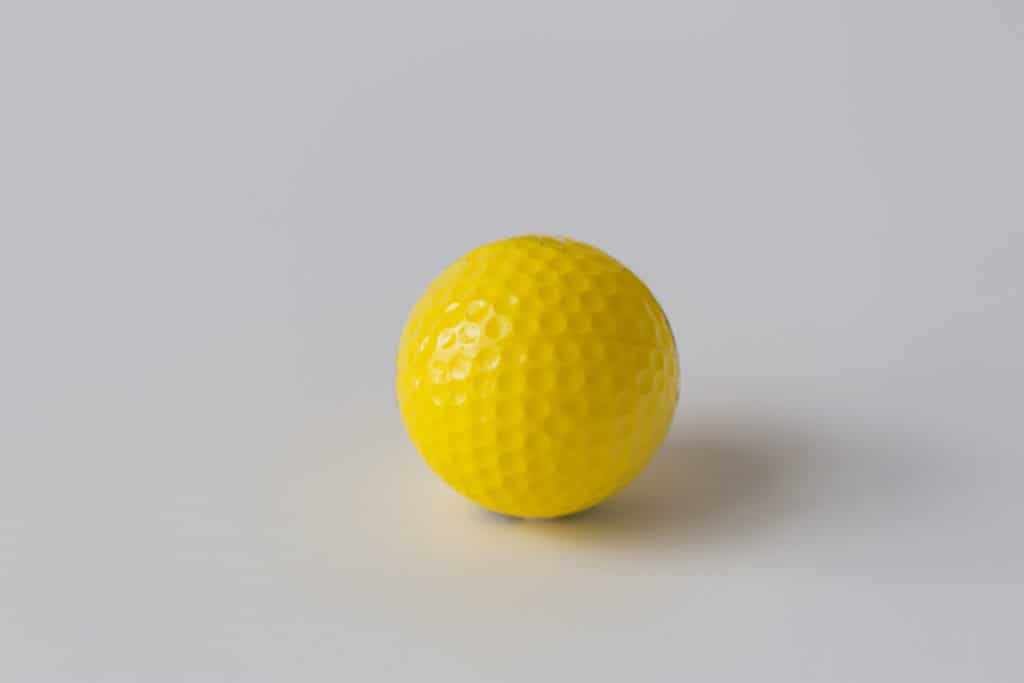 As we mentioned, the yellow golf ball will perform exactly as the white golf ball does, but there are a few advantages to the yellow.
Visibility
Yellow golf balls are much easier to see than white golf balls.
If you have not yet tried playing with one, we suggest you give it a shot.
You will have a much easier time tracking the golf ball, especially on a sunny day.
Surprisingly the yellow golf ball is also easier to spot when the ball ends up in the rough.
The contrast between the green of the grass and the bright yellow seems to make the ball easier to spot when you get off your intended line of play.
Concentration
If you are a golfer who struggles to focus when it is time to play, you may want to consider the yellow golf ball.
Since the yellow is a different color than you are used to looking at, it can bring another level of interest to your eye.
When you look at the yellow ball, it can help your brain realize that it is go time, and you must focus on your swing.
It could be argued that the white ball could do the same thing.
However, it seems to be easier to focus on the bright yellow target than something a bit duller like the white.
This type of added concentration applies to the putting green as well.
The yellow golf ball stands out very well on the putting green and should help you focus on your stroke and line.
Identification
Identification will only be a factor if you are the only one in your group playing a yellow golf ball.
We all know how frustrating it is to see a golf ball, think it is yours, and then only to find out you were playing a number two, and your friend was playing a number three.
With the yellow golf ball, you will be able to identify your golf ball from your playing partners quickly without driving everywhere on your golf cart.
With the increase in popularity of colored golf balls, this may not be a factor for much longer.
You can still mark your colored ball should you need to.
Why Are Golf Balls Different Colors?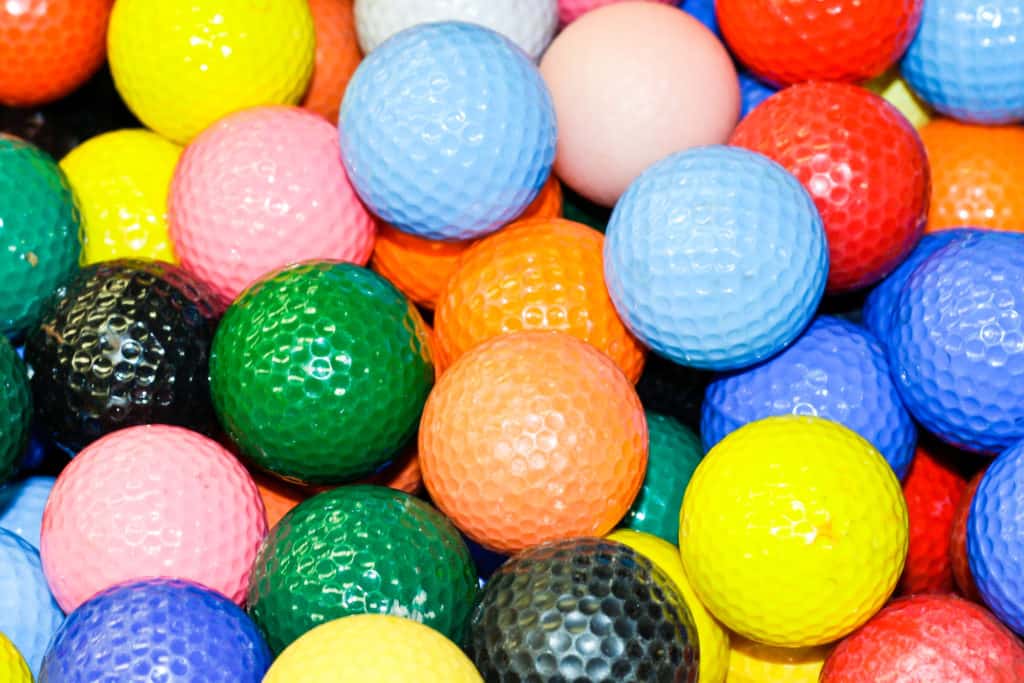 Colored golf balls were initially used as driving range golf balls.
Golf courses were finding that golfers would take the driving range balls and put them in their bag.
They started putting a black stripe around the ball and then eventually started using yellow golf balls.
These golf balls were much easier to spot if someone was using them on the course.
Colored golf balls were also used as gifts or novelty items.
You may have seen them used at your local miniature golf course as well.
The colored golf ball has a history of being a quirky gimmick.
That is why as it has grown in popularity, the lower handicap golfers have been left questioning whether or not a yellow ball makes sense.
If all of the other players in your group use a white ball, it can be hard to be the first one to pull a colored ball out of your bag.
Are There Other Colors I Should Consider?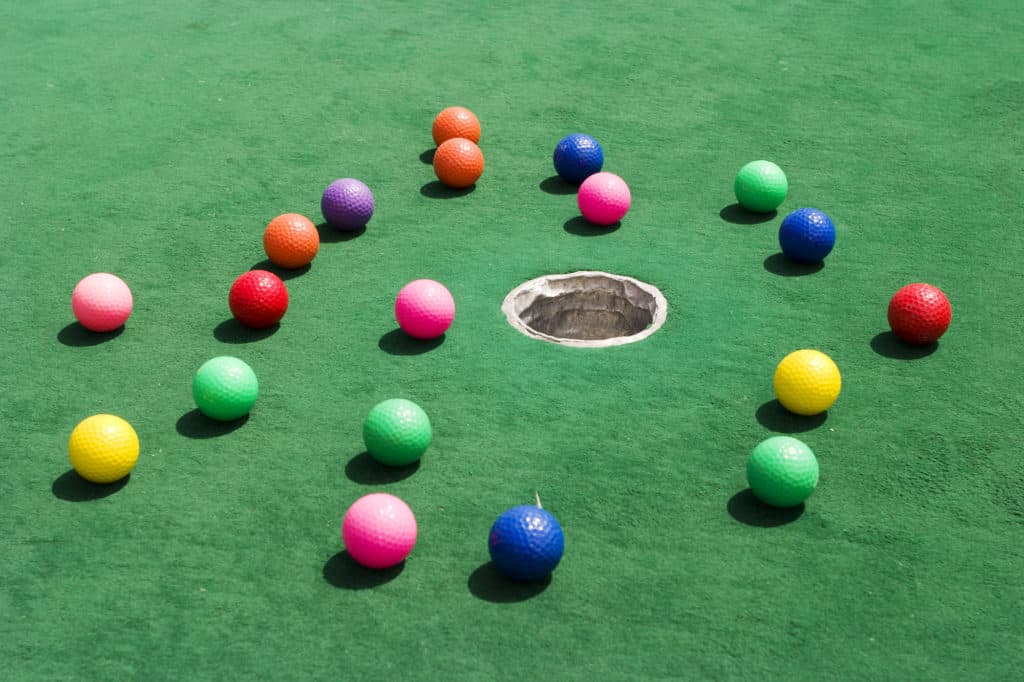 With the popularity of the yellow golf ball, many other colors have been released.
As better players started catching on to the idea that colored golf balls could be something, more and more experiments were done.
Some companies now make golf balls in a wide variety of colors.
You can pretty much find golf balls in whatever color you choose, yes, even black.
Some of these colors work quite well, and others are not going to be better than the white golf ball you play with.
There is also a new matte finish that is used on many golf balls, and even some pattern golf balls are making a splash in the market.
What Colors Do Golf Balls Come In?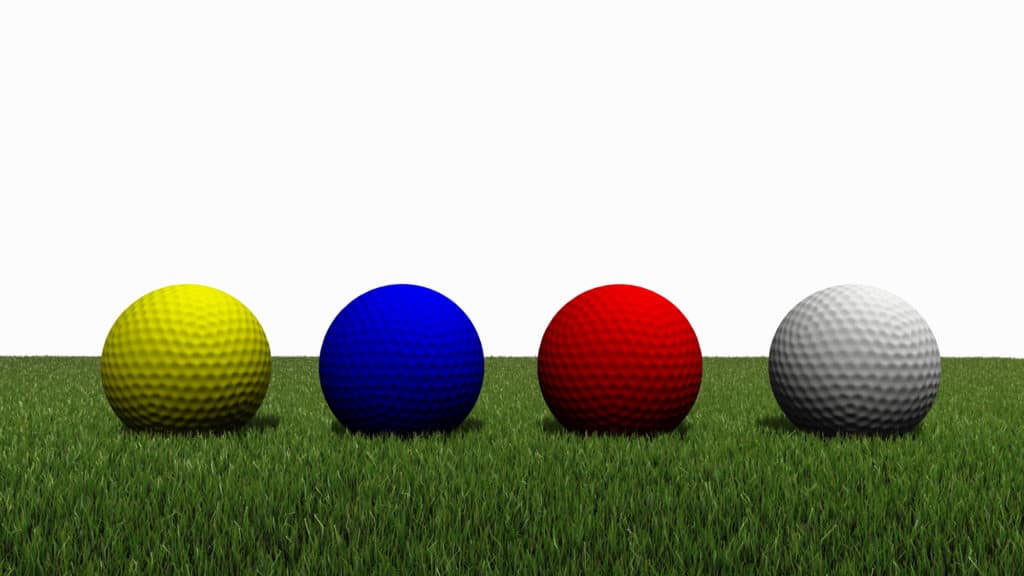 Not all manufacturers will carry all of these colors, but these are the most common colored golf balls you can find.
Blue
Red
Orange
Green
Yellow
White
Black
Purple
Pink
What Is The Most Visible Golf Ball Color??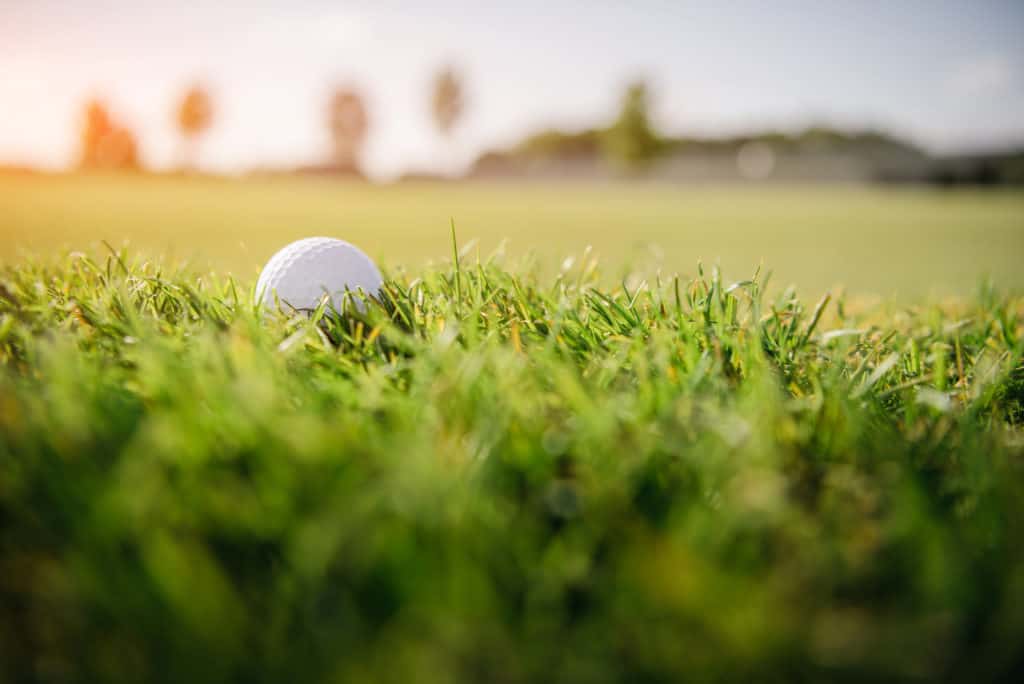 There is no question that some of the colored golf balls are still a bit of a novelty and not for increased visibility and performance.
The best colors if you really want to see the ball easier are going to be yellow, white, orange and green.
Some have had luck with red as well, but the green, yellow, and orange stand out the most.
Some people question how you can see a green golf ball on the green grass.
The color green that we are referring to is very bright neon green.
It stands out quite well and is easier to track when in flight as well.
White golf balls tend to get blacked out by the sun while in flight, the green, yellow, and orange don't seem to have this issue.

Can You See Black Golf Balls?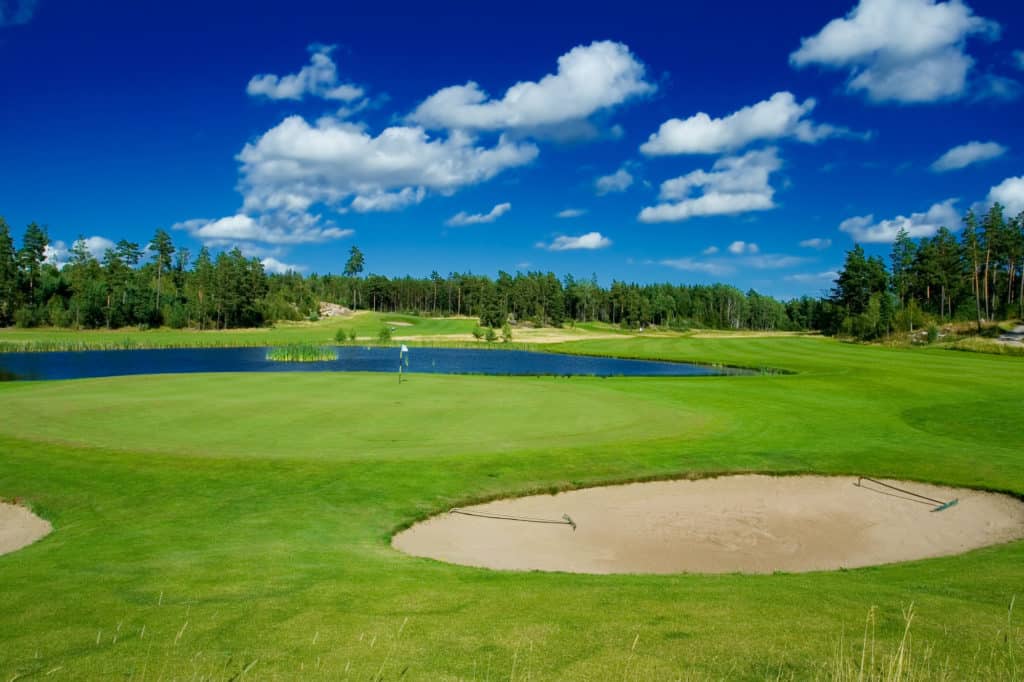 Not really.
We tested the black golf ball and didn't find that it was helpful at all.
If you follow the trends in the game of golf, you will know that black club heads have become quite popular.
The black club heads are intended to decrease glare and make it easier for you to see while on the golf course.
Companies have started making black steel shafts as well, so your entire club can be black.
Those players are probably the ones that the black golf balls were developed for.
We will say that the black golf ball seemed fine at setup, and the visibility was ok for tracking, but finding the golf ball was another problem.
If you happen to hit the ball in a little bit of rough, it gets challenging to see the black golf ball.
The design and look of the black ball are very sleek and matched with the black clubs; there is no question you will look sharp on the course.
From a functionality and performance standpoint, the black golf balls are not going to be our favorite choice.

Are Pink Golf Balls Best For Women?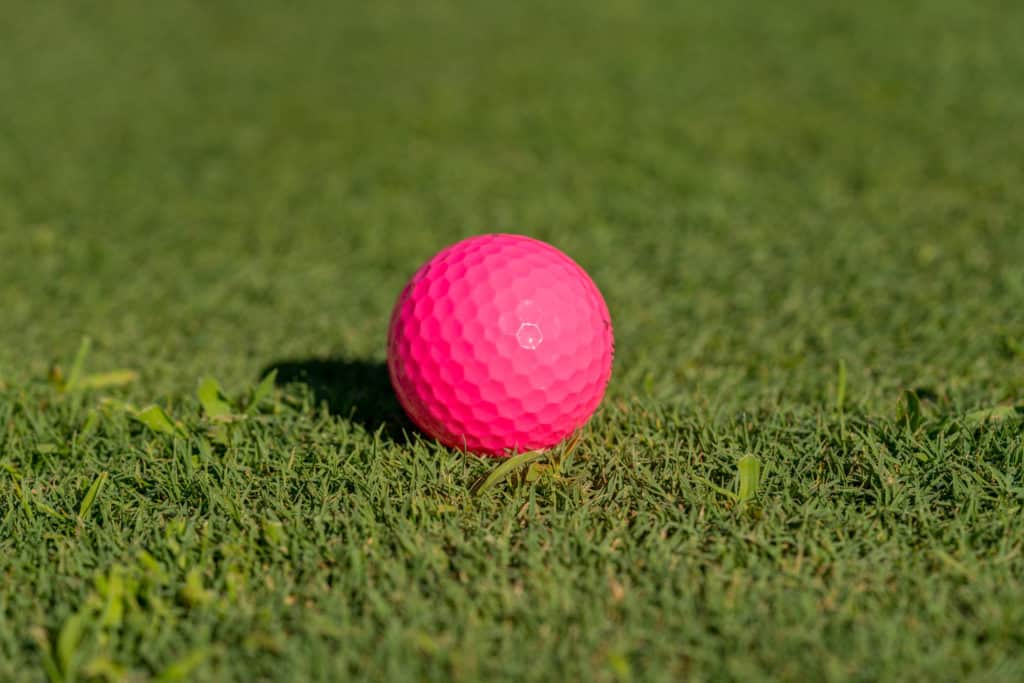 The pink golf ball is heavily marketed to women.
If the golf ball itself is not pink, the packaging that it is in is usually pink.
The question becomes, are pink golf balls good for visibility and performance?
The pink golf ball is usually easy to see and stand out well against the green grass.
However, it is not as easy to find as the yellow or green golf balls are to find.
As a female golfer, don't let the marketing companies sell you on a pink ball.
There are lots of options for women in white, yellow, and green as well.
Choose something that works well for your golf game.

Do Any Pros Use Colored Golf Balls?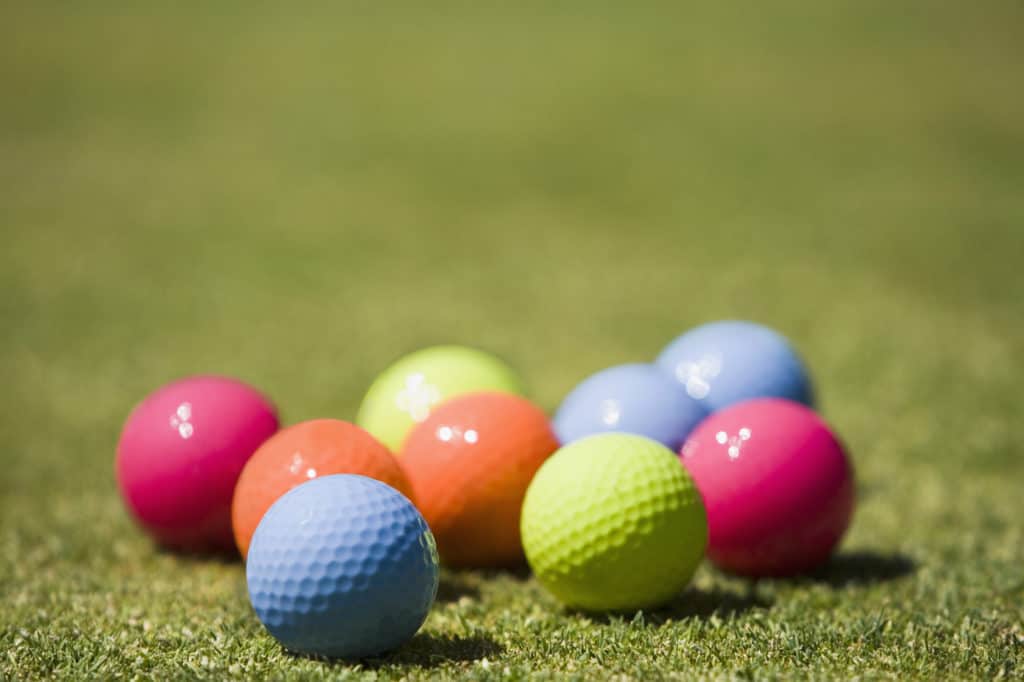 Colored golf balls were thought of as a novelty for quite some time.
It took a little bit of time for the idea of the colored golf ball to become accepted on tour.
Also, manufacturers had to start making tour quality golf balls for the players to use.
Bubba Watson was using the Volvik golf balls for quite some time, but now he no longer has a contract with them.
Srixon has had several of its sponsored players use the Z Star Tour Yellow ball through the years as well.
We think with the release of the Pro V1 in the yellow; you will likely see a few more players put a yellow ball into play.
Are Colored Golf Balls More Money Than White Golf Balls?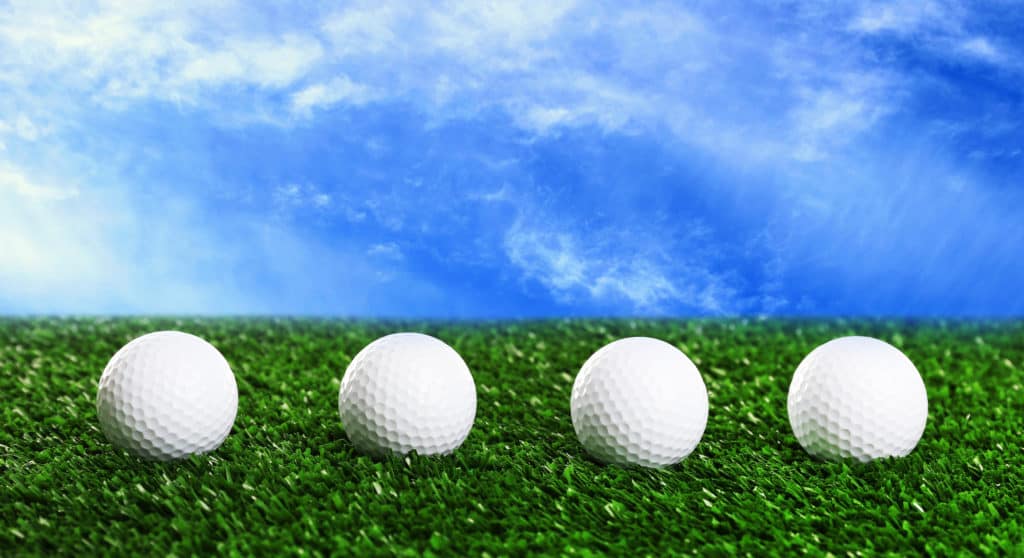 Most of the time, colored golf balls are going to be the same price as the white golf balls.
Most companies will just make a white version and a yellow version, but the performance of the golf ball is the same.
The only time you will notice a colored golf ball being more expensive is when you want a particular model that is rare to find.
For instance, the black golf balls can be a little harder to find, and only a few manufacturers make them.
If you want a black golf ball, you may not be able to find a great deal.
Why Don't Pro Golfers Use Colored Golf Balls?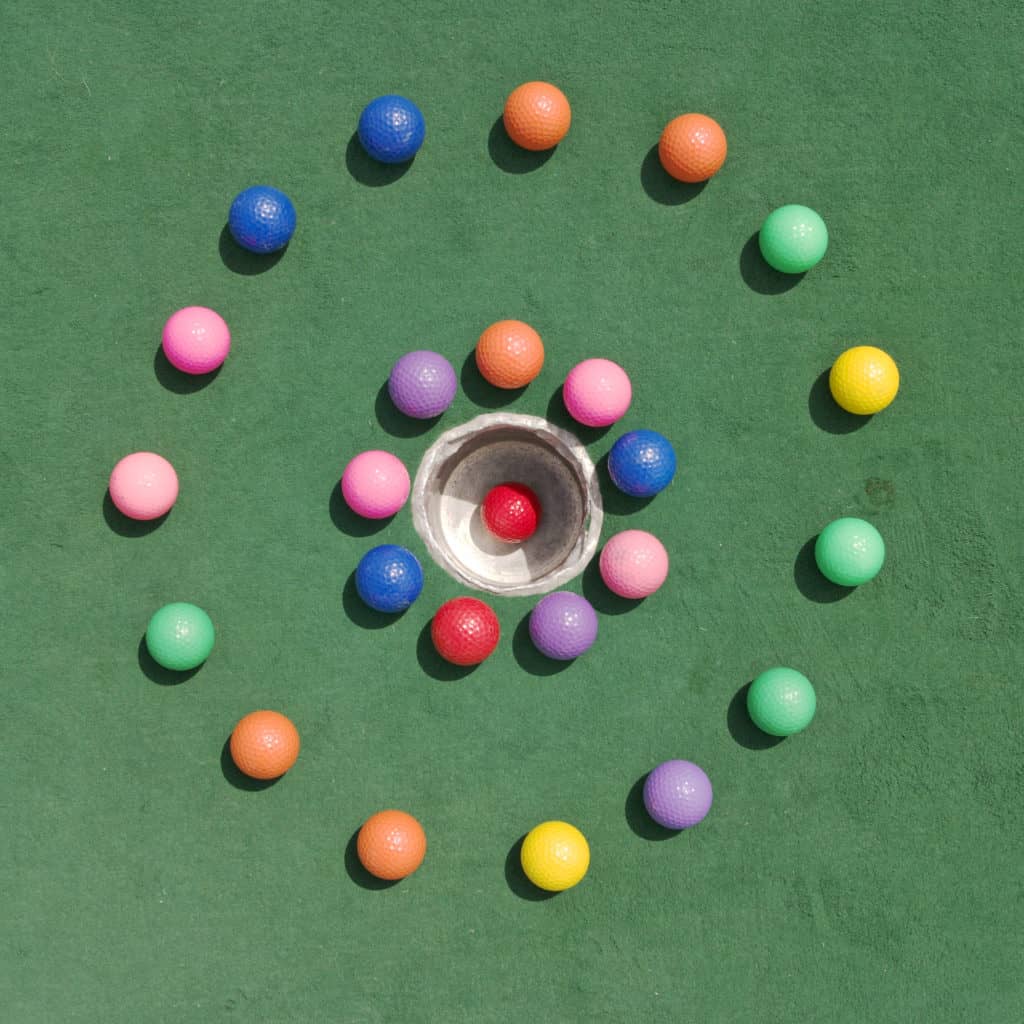 Since the performance is not all that different, it will come down to a matter of personal preference for the tour players.
You will also find that many pros play the golf ball of the company that sponsors them.
If that company does not make its performance golf ball in a colored version, the pro will not be able to play a colored golf ball.
Who Makes The Best Colored Golf Balls?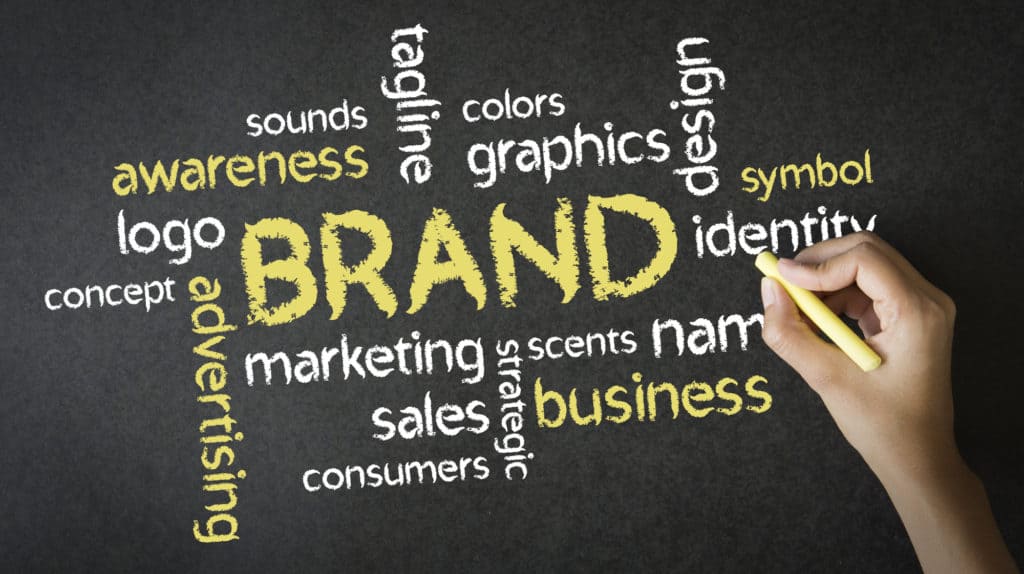 Most major golf ball manufacturers are now making colored golf balls.
The most popular color that they will make is yellow, but several companies are known for making a wide range of colors.
If you want to jump on the colored golf ball bandwagon than you should look at the Volvik golf balls.
Volvik makes the matte and metallic finish balls in a wide range of colors.
If you want something truly unique compared to the other players in your group, the Volvik is the best choice.

What Are Patterned Golf Balls?
Several golf ball manufacturers make a patterned golf ball.
One of the most popular is the Callaway TruVis series.
Truvis stands for True Visibility.
Callaway put two contrasting colors and created a pattern on the golf ball that is designed to increase both visibility and focus.
It is a little challenging to get used to the concept of the patterned golf ball.
They look a little like a soccer ball, and some find it distracting.
The one place where we love the patterned ball is the putting green.
Many amateur golfers do not know that if a putt is hit correctly, it will roll end over end on a very true roll.
With a white golf ball, you cannot see this roll.
When you use a patterned golf ball, it is much easier to see if your golf ball was correctly struck.
This has been an old putting aide for many years.
A golfer will draw several lines on their putter to be able to see if the ball is rolling as it should.
If you want to give the patterned golf balls a try, we highly recommend starting on the green and seeing what it does for your short game.
What Is The Mettalic Finish On A Golf Ball?
The metallic finish golf balls have been getting a bit more popular recently.
The metallic finish is a unique look to a ball that makes them almost look like they are metal.
Only a few manufacturers make this type of golf ball.
For some reason, it tends to be quite popular among women golfers.
We notice that the metallic finish golf balls are very bright, and because of this, they can be easy to find.
At times it did seem like there was a bit of a glare coming off the golf ball that could be difficult to adjust to.

What Is The Matte Finish On A Golf Ball?
A matte finish golf ball is much different than the metallic look.
The matte finish is very flat.
Think of this like a golf ball that does not look glossy at all.
The matte finish golf balls are much easier to make direct eye contact with on a very sunny day.
They don't seem to have any glare issues.
Since these golf balls have a flatter finish to them, you will want to make sure you choose a color that stands out.
A yellow and green matte golf ball tends to stand out quite well.