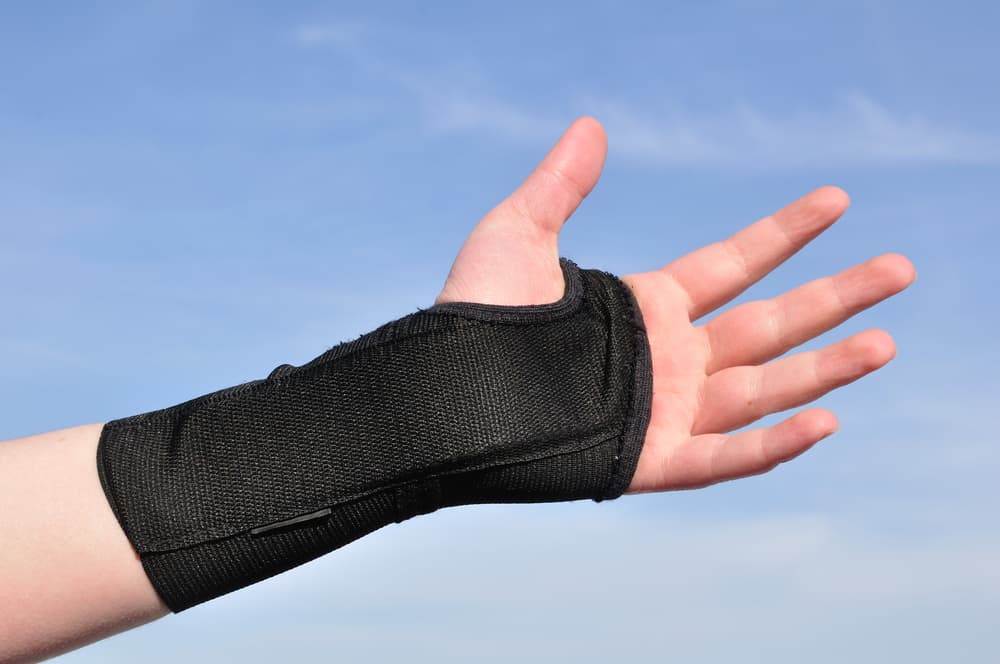 Sometimes when you play a round of golf, it can be difficult on your wrists.
If you experience an injury, the best way to go about fixing the issue is to start wearing a wrist brace.
However, since you must be careful how you are gripping the club, you must ensure that the wrist brace is built explicitly for golf.
In addition, it's important to note that some of these wrist braces for golf are built with the idea that they can also train your wrists where they should be in the swing.
We have put together a list of the top ten wrist braces for golfers, and there is sure to be an option on this list for all player types and budgets.

Wrist Brace for Golf (Top 10)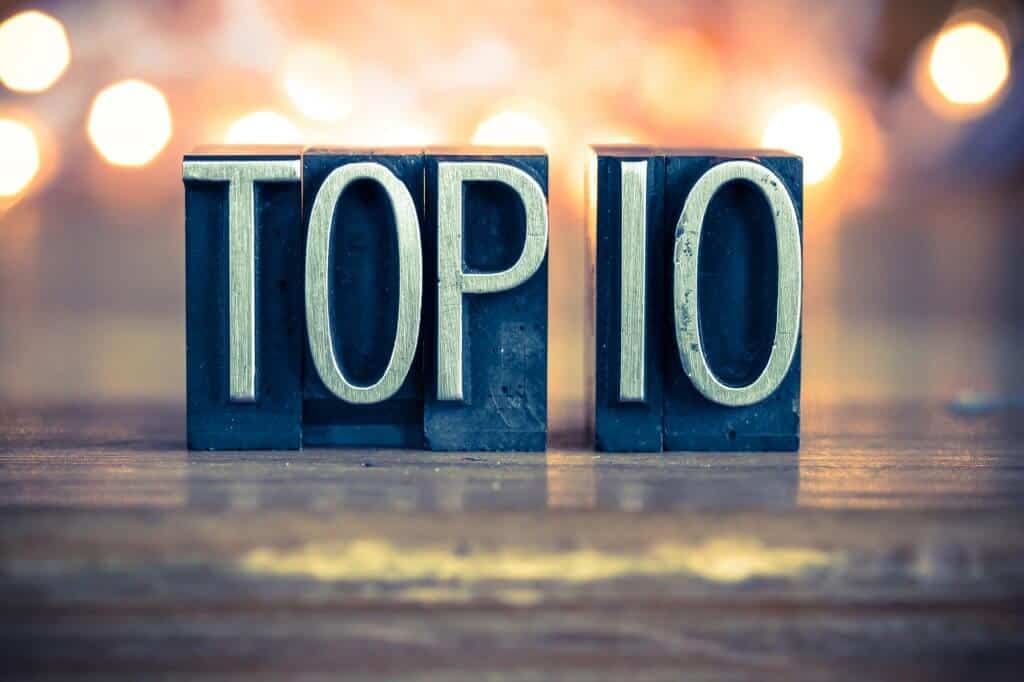 1. Scott Edward Golf Swing Aids Pro Power Band Wrist Brace Smooth and Connect
Key Features
Anti-slip
Sweat absorption
Made with high-quality materials
The Scott Edward Golf Swing wrist aid is also used as a training device for some players.
Whether you need to work on your wrist position or you are having some pain, this could be a great option for you to consider.
The Scott Edward Golf Swing trainer is comfortable and supportive, and it does a great job even on those warm days on the course.
If you struggle with getting too warm and your wrist brace getting wet, you will enjoy the moisture absorbing capabilities of this option.
Players who worry about high quality materials and keeping this wrist brace for a long time are going to be pleasantly surprised with the quality of the materials in the Scott Edward model.
In addition, the fit is going to be snug on your wrist.
The tighter fit is essential so that the wrist does not slip and slide at all when a golfer is playing the game.
Pros
Will not slip and slide on the wrist
Adjustable strap
Made with high quality materials
Cons
It can be a bit bulky in the hand part
2. Neo G Wrist Brace – for Joint Pain, Arthritis, Sprains, Strains, Instability, Gym, Sports, Golf, Tennis, Basketball
Key Features
Works for a variety of sports
Medical grade materials
Fully adjustable
The Neo G Wrist brace is an excellent choice for golfers who struggle with wrist and joint pain as they play the game.
The wrist brace is completely adjustable so that it will fit a wide range of players.
Luckily, the Neo G is made with premium medical grade material so that it will be very high quality and last for years to come.
Golfers have found that this option will provide relief from pain and make the game of golf more enjoyable.
Our favorite thing about the Neo G is that it is fully adjustable and has a compression fit.
It truly does not matter what size your wrist is because you are going to find that the Neo G should fit just fine.
The compression system is safe and will not cut off circulation.
Overall, you will find that this is an excellent solution for golfers who struggle with arthritis or pain while they are playing.
If you are new to the game and are looking for a solution that will keep your golf swing from being a problem, this is the way to do it.
Pros
Maximized blood flow
Stable brace
Compression fit
Cons
Upper band gets in the way on some swings
3. Elixir Golf Swing Trainer Wrist Brace Band
Key Features
Helps maintain angles in the swing
Neoprene material
Available in left- and right-hand options
We love the Elixir golf swing trainer wrist brace because it is a combination of a training device and wrist brace.
With the Elixir in place, you can improve your shot distance and get the correct angle of your wrist as well.
The most important thing is that, when you have this wrist brace on, you will be able to avoid the issues that are potentially causing you to get hurt.
The material of the Elixir is a Neoprene that will be comfortable and long lasting for the golfer who ends up needing to wear it quite often.
Overall, you will feel as though you have more stability and a chance at some extra distance when you have the Elixir on your wrist.
Pros
It helps players to get more distance
Can help protect against making the wrong motions in the swing
Neoprene material and long lasting
Cons
Built more as a swing trainer than just a brace
4. Mueller Fitted Wrist Brace, Black, Right Hand, Small/Medium (5-8)
Key Features
Supports a weak or injured wrist
Can relieve pain and swelling
Still allows for movement in the thumb and fingers
The Mueller Fitted Wrist brace is a perfect option for the golfer who needs to protect their wrist while on the course.
If you have had trouble with pain or turning your wrist improperly while you swing, the Mueller fitted wrist brace is a perfect choice.
The wrist brace comes in a few different sizes, so you will have to find something that works well for you.
Overall, you are going to want a fit that feels secure but still allows for you to have your typical range of motion.
One of the things we like best about this Mueller Fitted Wrist brace is that it is both soft and lightweight.
You will find that the material makes it easy to keep this on for your entire round.
Pros
Relives pain and swelling
Soft and lightweight
Helps support and prevent injury
Cons
Not a one size fits all solution
5. 2 Pack Carpal Tunnel Wrist Brace, Wrist Wraps for Working Out, Arthritis Hand Support Bands
Key Features
Helps to relieve pain
Comfortable
Easy to get on and off
One of the things that golfers have to be most careful about is that the wrist brace they are using does not interfere with your grip on the club.
If your grip on the club is difficult to secure because the wrist brace is in the way, then the product is likely not an excellent fit for a golfer.
Overall, the wrist brace is going to help to relieve wrist pain and make sure you can't make the wrong move as you swing through a ball.
Many golfers who practice on mats or hit shots out of the rough are going to struggle with what can happen when using the wrong wrist position.
Luckily, the Carpal Tunnel Wrist Brace can help protect against this problem and give very stable support to a player's wrist.
Pros
Adjustable design
Soft material
Compression strap material
Cons
It does not provide as much support as the wrist braces with thumb support holes
6. DonJoy Performance Anaform Wrist Wrap Support Brace, Maximum Wrist Protection for Football, Motocross, Cheer, Golf
Key Features
Double straps
Limited range of motion
Very easy to get on and off
The DonJoy is an option that we like best for the golfers who have already experienced some type of injury.
With the DonJoy Performance Anaform, you will find that the wrist wrap is easy to get on.
When you need to get it off after or before a round you can simply use the straps to pull the wrist brace on and off with ease.
One of the things to remember about this particular model is that it is built for stability and will hold your wrist securely in place.
Chances are you won't be able to move around much at all once you have the brace on.
If this is going to impact your ability to play, and you are a player who uses a lot of hand and wrist motion, then you will want to look at alternative options.
Pros
Easy to use pull tabs
Helps with a variety of wrist issues
Movable foam pads
Cons
Universal fit does make it difficult for some players to get the size they need
7. CopperJoint Compression Wrist Sleeve – Copper-Infused High-Performance Design, Promotes Improved Circulation and Help Reduce Inflammation and Pain
No products found.
Key Features
Lifetime warranty
Performance fabric
Copper Ion technology
If you are a player who believes in more than just support and is looking for something that will provide recovery, the CopperJoint Compression Wrist Sleeve is a great choice.
The product is made from a performance-type fabric so that it is ready for any type of sports court or field.
Even when you are playing golf in hot temperatures, you will not feel as though your wrist is getting overheated with the CopperJoint Compression Wrist Sleeve in place.
The CopperJoint technology produces copper ions that help with the stress your wrist is under throughout the golf swing.
Overall, some people believe that this Copper technology works well, and others don't think it has too much of an impact.
Pros
Lifetime warranty
Works well in a variety of temperatures
Stays cool and dry on your wrist
Cons
Some find that it stretches out a bit over time
8. ComfiLife Wrist Brace – Adjustable Compression Wrist Support Wrap – Carpal Tunnel Wrist Brace
Key Features
Adjustable compression
Comfortable
Lifetime warranty
If you are concerned about comfort and making sure that the wrist brace fits you as it should, then the ComfiLife Wrist Brace is a perfect choice.
This brace offers tremendous support and stabilization while still allowing it to be comfortable.
This is an option that you can wear both on and off the course for complete relief of any wrist pain you may be experiencing.
In addition, ComfiLife can help to keep swelling down and make it easier to do things, even like sleeping or working out.
The ComfiLife is made with durable and high-quality materials.
If you want a product that will last for years to come, this is certainly one to consider.
Pros
Thumbhole and fastener keep the brace in place
Lifetime warranty
Breathable materials
Cons
Hard to wear with a golf glove on
9. Neotech Care Wrist Band (1 Unit) – Adjustable Compression Strap – Elastic & Breathable Fabric
Key Players
Not restrictive
Comfortable
Uses a variety of materials
For players who are worried about their thumb being contained in a brace, this is an excellent option to consider.
The Neotech Care Wrist band is an option that wraps around just your wrist, and it is very comfortable.
Chances are that, at some point throughout your round, you will forget that you have this on.
Overall, the Neotech is a perfect choice if you are concerned with feel in your golf game.
The better a wrist brace can fit, the more feel you can maintain in your game.
The materials used in the product are nylon, polyester, and spandex.
This combination seems to be a really good fit for those who play golf even in the warmer months.
You should feel comfortable yet supported with the Neotech on your wrist.
Pros
Can purchase more than one wrist band at once
Very breathable fabric
Comfortable design
Works on left or right wrist
Cons
Not always the best at preventing injury used more as a support
10. Wrist Braces with Adjustable Compression Strap,Wrist Band for workout Men & Women
Key Features
Great for all sports
Comfortable
Comes in a few different sizes
Last but not least, we have another wrist compression brace that will work for both comfort and various activities.
One of the great things about this wrist brace is that you can use it for various reasons.
It doesn't matter if you are trying to prevent injury, trying to keep swelling down, or you just want a bit of extra support for a day on the course because these wrist braces are the way to go.
We love that you can pull this on and off as you please, and it should not cause any annoyance to your other hand when you swing through your shots.
The material is very lightweight, which works out well for summer golf.
In addition, the fact that it is available in several sizes will make it quite a bit easier to manage to get the proper one for your wrist.
If you are worried about sizing and finding a good match, choose this option.
Pros
Will work for a wide range of players
Helps with pain relief
Not difficult to wash
Cons
It won't support the thumb all that well
Conclusion
Hopefully, these wrist braces have helped to open your eyes to some of the options that will work on the golf course.
If you don't properly manage a wrist injury or wrist pain, it could be the end of your golf career.
It is essential for you to properly invest in the products that are going to suit your needs best.
Managing a wrist problem from the start is the best way to ensure you don't miss any days on the course.
You may need to get two different wrist braces: one that you can use on the course and one that you can use off the course.
Always pay attention to how the brace is going to impact your hands' position on the club.
It can get in the way, and that will make it difficult for you to have the control you need.