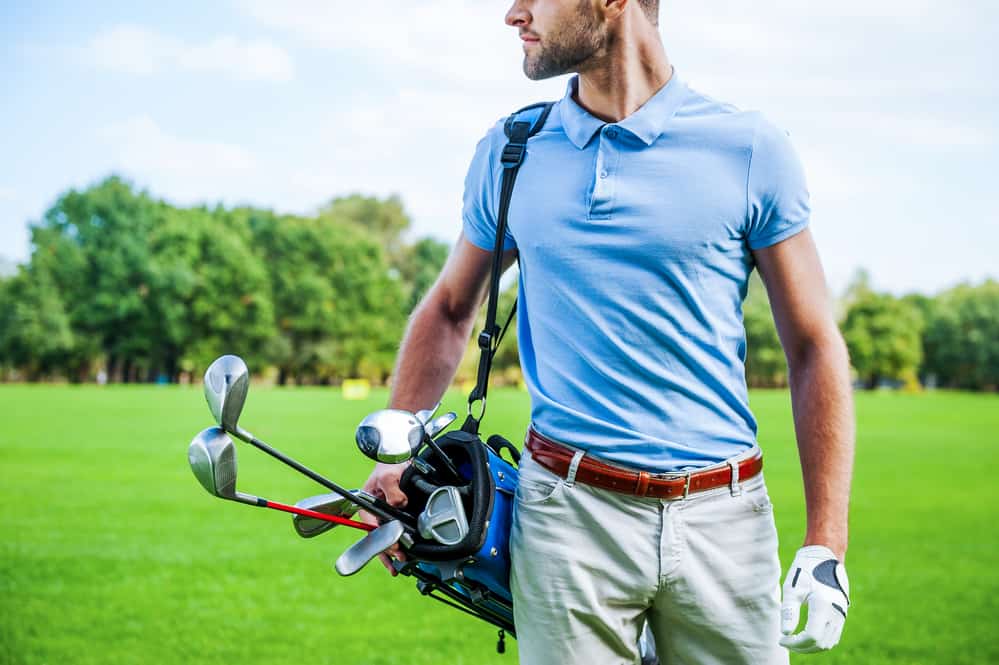 You don't have to know much about the game of golf to know that golf polos are the accepted dress code for players.
Wearing a golf polo shirt goes hand in hand with playing the game.
If you have ever wondered why this is and whether or not you must wear a polo when you play, we have all the answers you need.
Let's take a look at why golfers wear polos.

Why Do Golfers Wear Polos?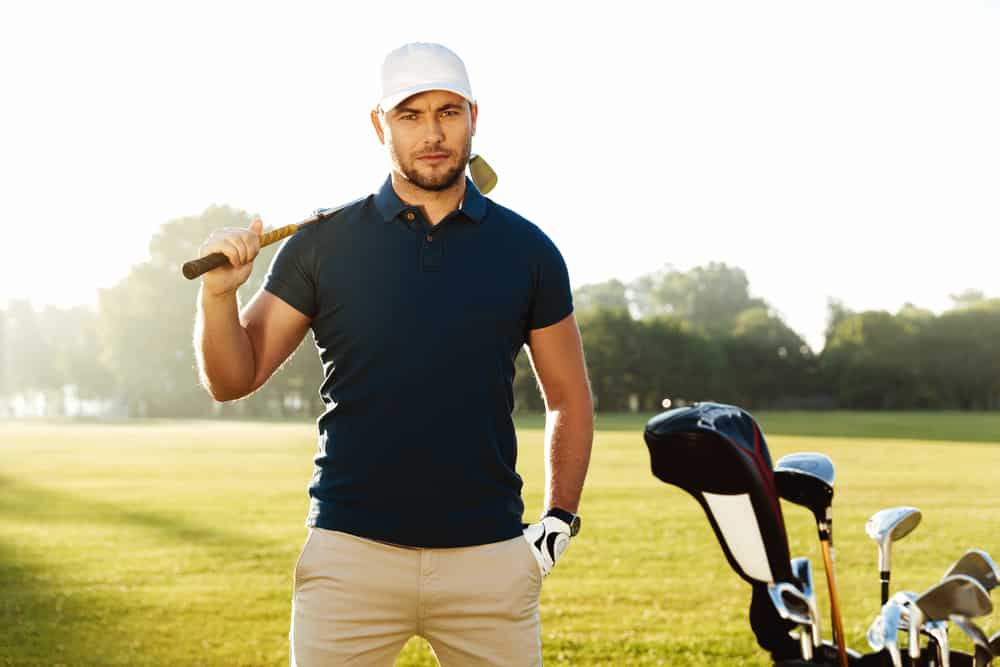 Golfers wear polos because of tradition, respect, and class.
The game of golf is supposed to be a high-class sport where players dress properly, speak respectfully to each other, and follow the rules of the game.
Years ago, professional golfers would even wear a tie when they went out to compete in a match.
Although the game of golf and the dress code has relaxed slightly from that time, it is still considered to be a game that revolves around tradition and respect.
Golfers who have played the game for many years probably have come to like the golf dress code.
The clothing is unique, and many times, it is easy to tell that you are headed out for a round of golf.
However, in the beginning, when players are new to the game, it is a bit overwhelming at times to know exactly what to wear.
The golf dress code is very strict at some golf courses, and others will keep it a bit relaxed.
We are seeing some new changes to the dress code with these hooded golf sweaters players are wearing.
Golf traditionalists don't like these changes and feel as though there is no reason to be making these changes.
Overall, the golf polo is not the only thing that players need to know about the golf dress code.
What Is the Dress Code For Golf?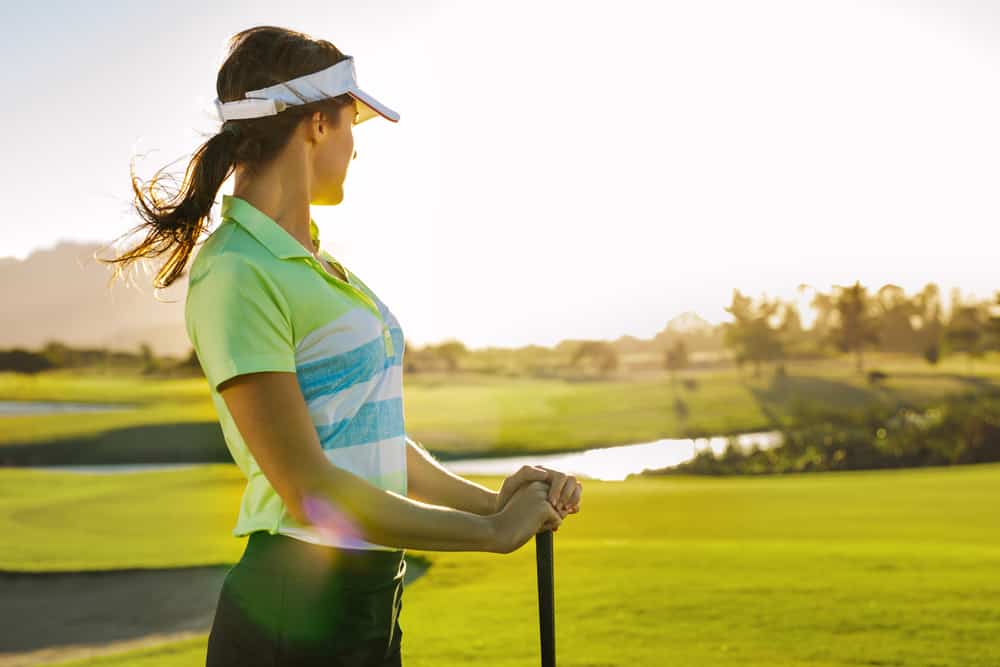 The dress code for golf is not just a polo golf shirt.
In fact, if you show up to the golf course with just a polo shirt and you haven't taken into consideration the rest of your wardrobe, there is a good chance you won't be allowed to play.
Here are the basics you should know about the golf dress code, but you must also follow up with the course you are going to play.
Every club has unique differences in its dress code, and some are more strict than others.
1. Pants
Amazon Essentials Men's Slim-Fit Stretch Golf Pant, Navy, 36W x 32L
Golf pants are essentially khaki-type pants.
You will not be able to wear jeans when you play golf.
Golfers can wear dress pants because they are certainly nice enough, but they will not be the most comfortable thing to play in, especially during warmer weather.
Another thing that golfers need to be aware of is that cargo pants are not a good match either.
Cargo pants that have pockets on the side are used more for fishing or working, but they are not a good match for golf.
Athletic pants that you would wear to play basketball or go to the gym are also not accepted on the golf course.
If you are having a really hard time finding the appropriate pants for golf, try looking at some of the top golf manufacturers like Under Armour or Callaway and see what they offer for golf pants.
Chances are you can look at a lineup of their pants options and get a very good idea as to what will be acceptable and what will get you in trouble on the golf course.
2. Shorts
IZOD Men's 9.5" Micro Twill Flat Front Golf Short, Nickel, 36W
When it comes to fabrics and materials, the shorts that you wear will be very similar to the pants.
However, the big consideration when it comes to shorts is the length of the shorts.
If golf shorts are too short or too long, it can be a problem for many golf courses.
The key is to have a short that sits just at the knee cap.
If the shorts are slightly above the knee cap, that is acceptable too.
Long shorts with lots of extra fabric are not considered to look as good, and golfers will be discouraged from wearing these.
It makes sense for players to purchase shorts that are specifically made for golf so that the length, pockets, and materials will all be correct.
As a golfer, you will only need a few pairs of shorts and pants, and then you can mix and match them to find the right outfit.
3. Shirts
Under Armour Men's Tech Golf Polo , Royal (400)/Graphite, Medium
The shirts that you wear for golf will need to have a collar.
The collar on the shirt can come in a few different styles, and in some places, even a mock turtleneck collar will be appropriate.
Golfers should have polo shirts in a variety of colors and fabrics so that they are comfortable and ready for any temperature or condition on the course.
Many golf outerwear pieces are more of a quarter-zip type of garment that will not have the same collar as a polo shirt.
This is acceptable, but the best thing to do is wear a polo under your golf outerwear.
By wearing the polo under your outerwear, you will still be keeping up with the rule about the polo, and it will be seen under your jacket.
This can help ensure that you are following the proper protocol but still staying prepared for any condition on the golf course.
The same can be said for sweaters.
If they go over a golf shirt, but the collar on the polo can still be seen, it is not a problem.
4. Shoes
adidas Men's Codechaos 21 Primeblue Spikeless Golf Shoes, Grey Five/Screaming Orange/Grey Three, 11
Golf shoes are essential.
A pair of golf shoes helps players to feel as though they can swing the club with full confidence and stability.
In addition, the golf shoes help to protect the golf course from any potential damage to the greens.
Golf shoes are an excellent choice for players that play quite a bit of golf, but sometimes sneakers can work for the occasional golfer.
If you show up to the golf course with a pair of dress shoes or flip-flops on, don't expect that you will be able to play that day.
Golf courses will explain to you that those types of shoes can do some damage to the golf course, and they are not acceptable.
They will direct you to the golf shop, where you will be forced to purchase a new pair of golf shoes.
If you are really against purchasing golf shoes, the new spikeless models can be a great option to consider.
A spikeless golf shoe will have the benefits of a soft spike shoe, but there are no spikes on the bottom to replace.
These shoes can be worn on and off the golf course, and they make an excellent option for any golfer.
5. Accessories
Callaway Golf 2022 Trucker Adjustable Hat, Adjustable Size, Heather Gray Color
Golfers typically wear a hat, but this is not a required dress code item.
The hat helps to keep our faces covered from the sun and to enjoy some time on the golf course without getting sunburn.
Golf accessories can also include things like belts and socks.
The belts should match the outfit that you have on, and the socks should be shorter ankle-length socks.
Golfers do not wear long socks like you will see players in other sports wearing.
For the most part, it is best to keep accessories to a minimum so that they do not interfere with the golf swing in any way.
6. Women's Dress Code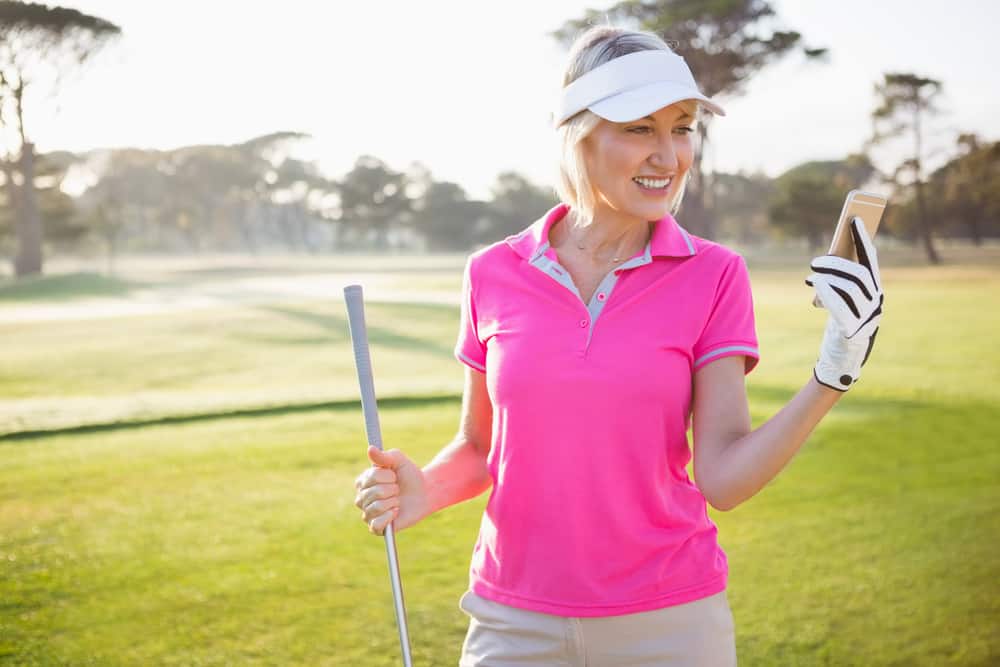 The women's golf dress code is a bit different than the men's.
One of the most important things for the woman golfer to remember is the fact that the dress code can change from one course to another.
At some golf courses, the polo shirt is mandatory for the woman golfer.
However, other golf courses allow women players to enjoy a round of golf with a basic t-shirt.
The shirt cannot be a graphic t-shirt, and it must have sleeves.
Courses typically require a sleeveless golf shirt to have a collar for it to be acceptable to be worn on the course.
The women's dress code tends to be a little more lenient because of the fashion element.
Many women golfers want to ensure they look good in addition to playing well, and this will impact the dress code.
For those who are new to the game, you may see golf dresses and be a little confused by them, but these are perfectly acceptable.
Women golfers also need to watch that the length of their shorts is long enough.
There are different rules for different golf courses, and the rules seem to be changing slightly.
However, the slightly longer shorts are typically a better decision.
Some golfers will ask a woman golfer to change if the shorts are too short.
7. Junior Golf Dress Code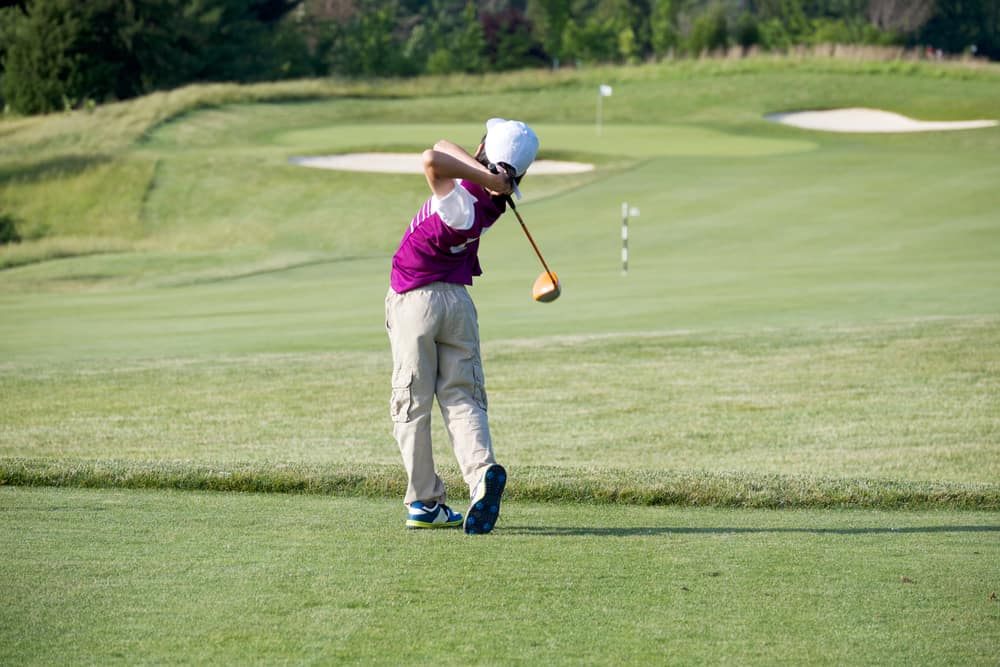 Junior golfers also need to follow the dress code.
For young boys, the collared shirt is important, as well as the tucking in of the golf shirt.
The dress code for young girls tends to be a bit more lenient but still requires the polo shirt and the same overall look of being dressed nice.
If you are wearing quality clothing, have it neatly pressed, and tucked in as it should be, you should not have too much trouble with a golf course telling you that you are improperly dressed to play.
Do I Have To Follow The Golf Dress Code?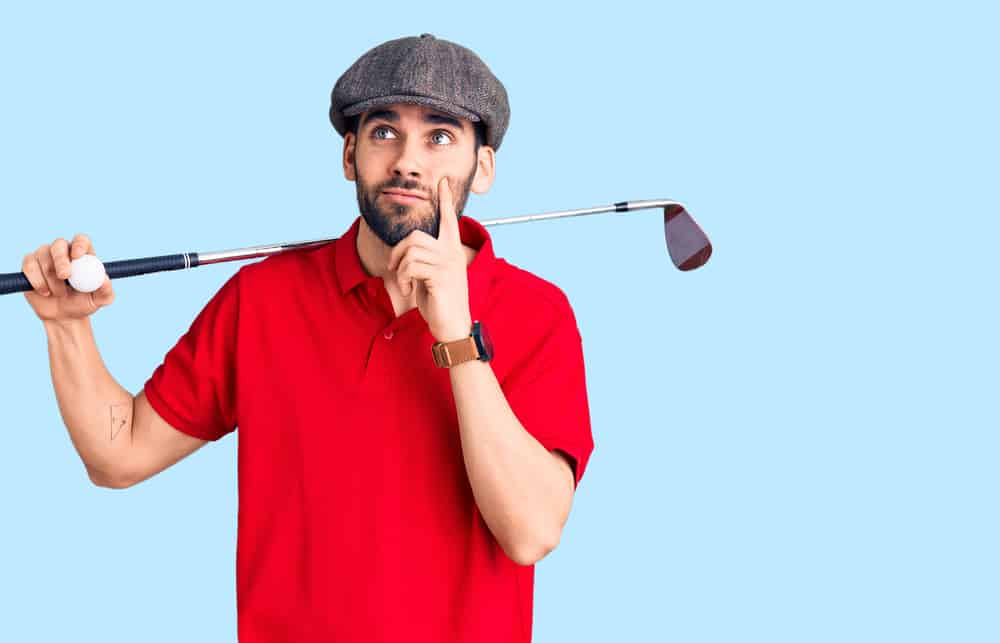 If you want to participate in the game of golf, you must follow the dress code.
The golf course has these rules in place for a reason, and if you don't follow them, you will be asked to leave the golf course.
In the end, it is your decision whether or not to follow the golf dress code, but it will impact your ability to use the golf course facilities.
In general, the game is still very proud of its traditions and values, and the dress code is in place to ensure that this will remain the same for years to come.
Do Driving Ranges Have A Dress Code?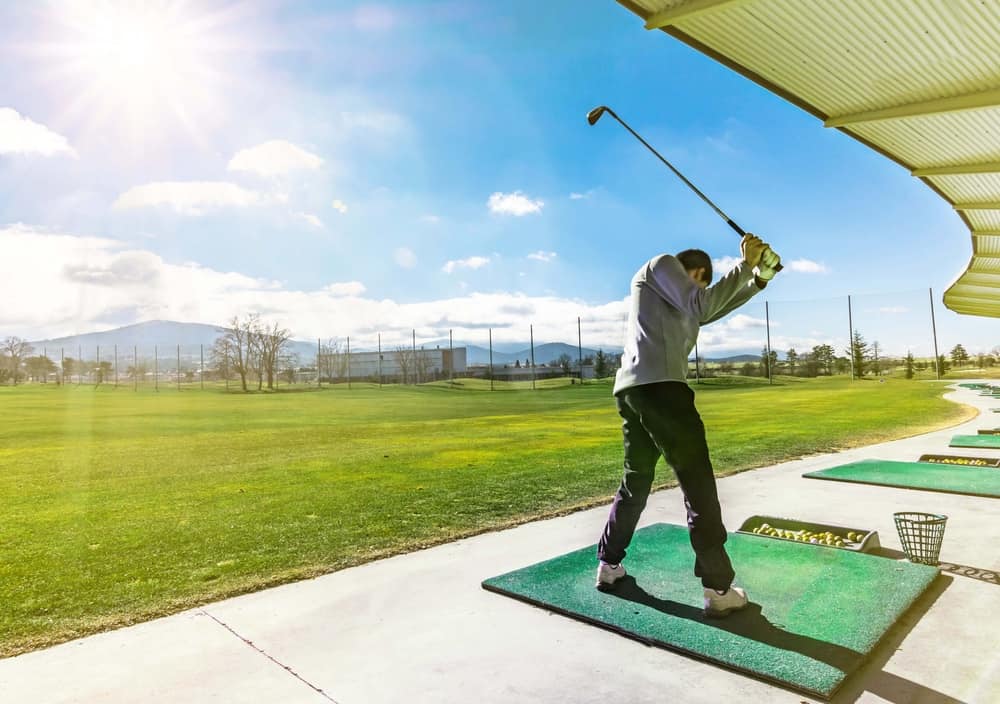 If driving ranges are attached to a golf course, chances are they will have a dress code.
If the building or facility is independent, there may be no dress code.
There are really two types of driving ranges.
The first is the driving range at the course that is used for a warmup before the round or to hit a few balls after you missed a drive or two on the course.
This driving range may see some people come up to the course just to practice, but for the most part, the practice and the playing go hand in hand.
At these types of driving ranges, the dress code will be the same that you see on the golf course.
The club likes to keep all players on the driving range properly dressed and ready for any situation at the club.
In addition, to these types of driving ranges, there are also independent facilities where you can practice golf.
Sometimes you will find something like TopGolf or just an indoor dome-type driving range where you can practice your game, but there is no golf course tied to it.
These types of driving ranges do not have dress codes that are nearly as strict.
In fact, many of these golf driving ranges have no dress code at all.
If you want to wear your jeans or your exercise clothes to this facility, you are encouraged to do so.
This type of laid-back environment is very appealing to the golfers who are slightly less serious about the game.
Knowing that you can run to hit a few balls on your way to do literally anything can really help to increase participation and help these facilities do more business.
These types of practice facilities become preferred because players do not need to change their golf clothes when they get out to the range.
When it comes to golf shoes at driving ranges, it will benefit you to wear your golf shoes, but it is typically not necessary.
Most of the time, you will want to wear sneakers or golf shoes to ensure that you don't slip and slide around the mat or turf when hitting.
Conclusion
At this point, you should have a much better understanding of why golfers wear polos and whether or not you need to wear one the next time you go out to play.
Although there can be a little bit of an initial investment into your golf wardrobe, you may find that you actually like the clothes.
Golf clothing manufacturers have come a long way in recent years.
Many of the shirts and shorts that are available for golfers have more colors and styles than they have ever had.
The idea is to find something that is comfortable, helps you feel good, and will work with your golf swing.
In addition, the golf clothes that you choose will likely be acceptable to wear to work or even out to dinner.
Golfers find ways to repurpose their golf attire and get a lot of use out of it.
In the end, we all must do our part to keep the traditions of the game intact for the next generation.