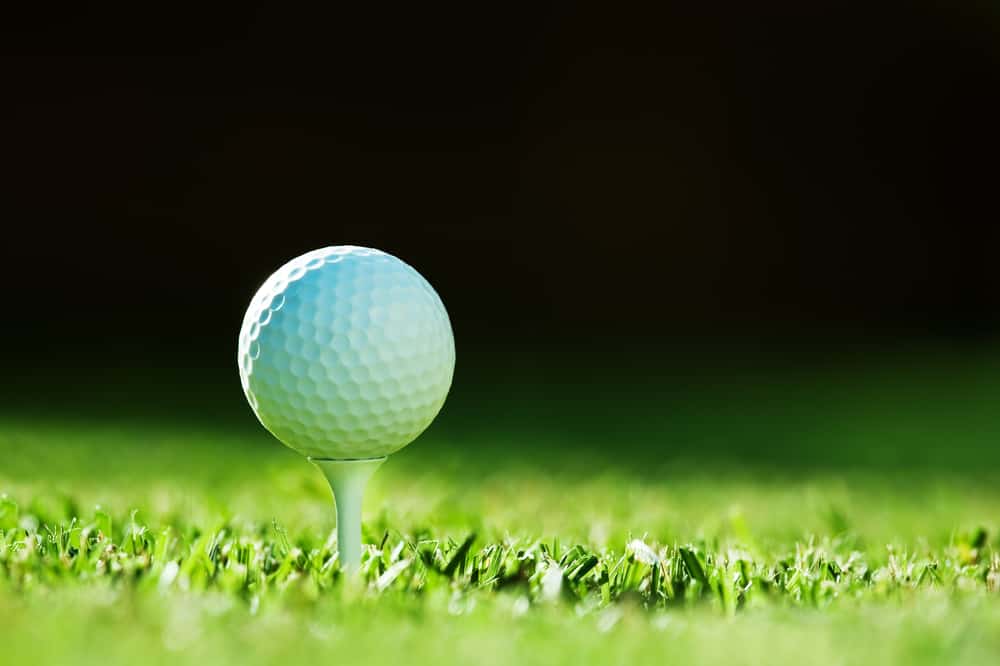 If you have never seen inside a golf ball, it may make you wonder what is in there.
Many people think that a golf ball is a shell with a hollow center that helps the ball fly a long way.
There is so much technology that goes into the golf ball and how it works and why it does what it does.
To make sense of all of this, it is first important to know what a golf ball is made out of and whether or not there are options for different types of materials and golf ball makeups.
Let's take a look at whether or not golf balls are hollow and what the average golfer should know about the materials in a golf ball.

Are Golf Balls Hollow?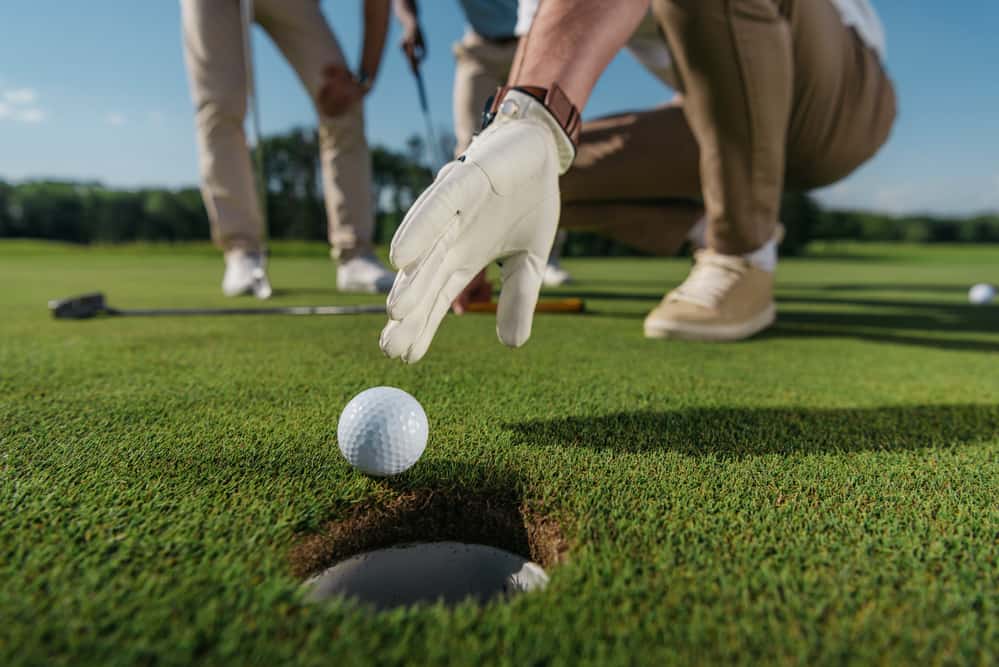 Golf balls are not hollow, as they are made up of several different materials and pieces.
The golf ball is solid throughout, and this is partly what helps players get the distance, ball flight, and direction they need.
The hollow golf balls would not be able to travel nearly as far or have the same overall ball flight characteristics.
As far as what is in the golf ball, that will depend on the company and their overall technology.
Every golf manufacturer has a different type of golf ball technology, and this helps them to set their product apart from others.
There are no right or wrong types of golf balls, simply different theories about what will work and what will not work.
The cover of the golf ball will also play into how it performs.
If you have ever looked closely at the dimple pattern, the feel, and even the look of the outside of a golf ball, you may notice that it changes considerably from one manufacturer to another.
Amateur golfers don't need to understand too much of the science and technology behind the golf balls that they play with.
However, it does make sense to at least know how these golf balls work and how the different materials can help or hurt your game.
What Is The Difference Between Two, Three, And Four Piece Golf Balls?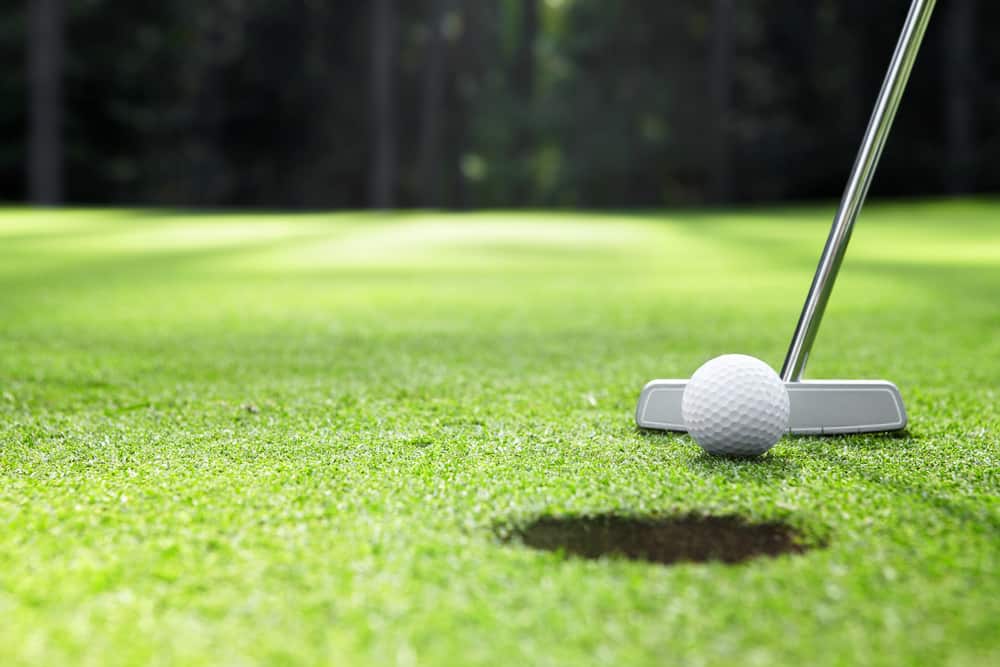 One of the biggest differences we see between premium golf balls and standard golf balls is the number of pieces that the golf ball is made up of.
The high end golf balls have four and five pieces, and the lower end golf balls tend to be more like a two piece golf ball.
However, there are some players that will benefit from these two piece golf balls.
The key is to find something that is a good fit for your golf game.
Let's take a more in depth look at the differences between golf balls that have more than one piece.
1. Two Piece Golf Balls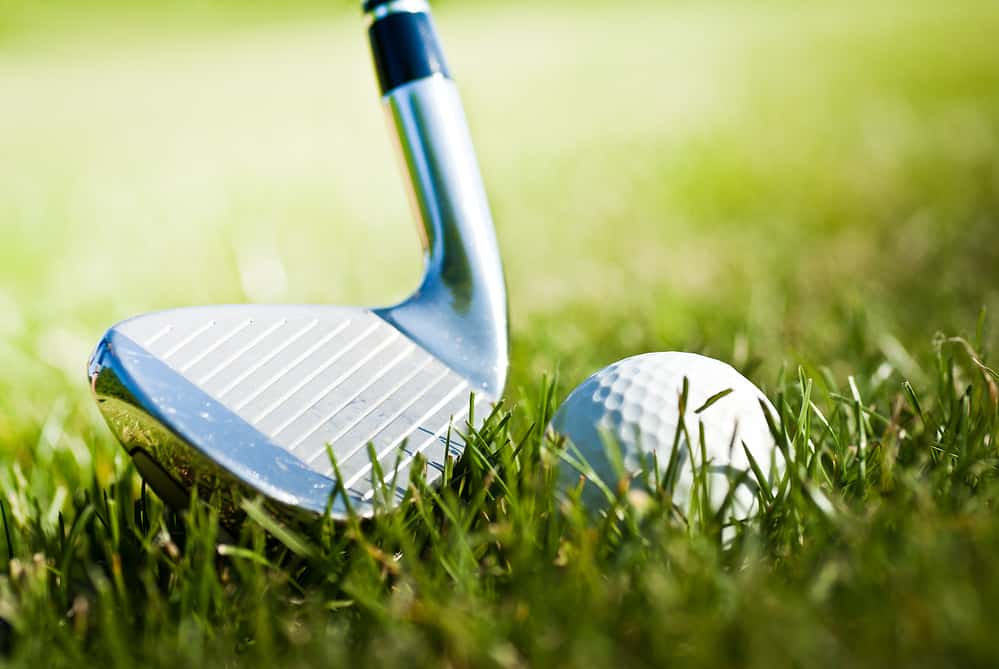 A two piece golf ball is really the most common type of ball.
This is typically what you will hit on the driving range when you are warming up for your round.
In addition, if you are a golfer who likes to buy budget or value type golf balls, chances are you have quite a few two piece options in your bag right now.
The two piece golf balls have always been known for giving players extra distance.
These golf balls are known to be a bit harder than the three, four, and even five piece golf balls.
The overall low spin of the ball helps it to roll better.
With the two piece golf ball, manufacturers do not have much of a say when it comes to the feel, spin, and performance characteristics.
With only two layers to work with, there is only so much experimentation and work that can be done from a technology standpoint.
This is where golfers will have to decide to pay a bit more if they want to have a mix of performance and feel from a golf ball.
2. Three Piece Golf Balls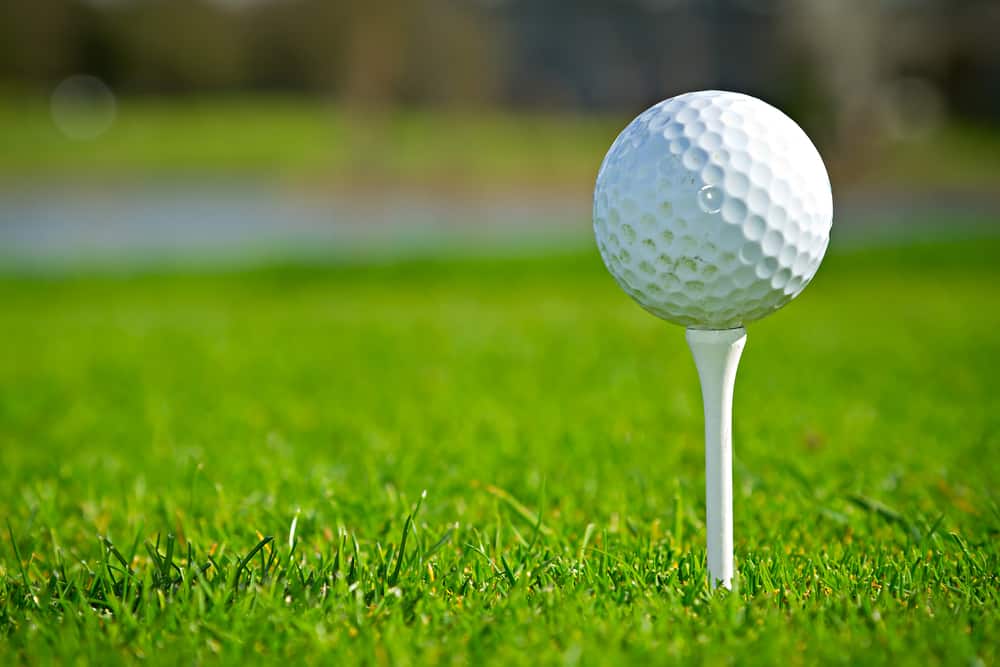 The three piece golf ball is what most amateur golfers should be playing with.
These golf balls are able to give golfers a mix of performance from the tee and around the greens.
The idea here is that you will have no trouble getting a long drive to go down the middle, and then you can follow that up around the green with a nice chip shot that spins appropriately.
Overall, three piece golf balls are great when it comes to affordability as well.
They are priced slightly higher than the two piece golf ball but not nearly as high as the premium four or five piece golf balls.
Not that you want to lose a golf ball on the course, but if you happen to lose one while playing with a three piece golf ball, you won't need to worry too much.
If you have been playing with the cheaper two piece golf balls for your entire golf career, it's a good idea to look into the three piece and see what type of technology it could provide.
3. Four Piece Golf Balls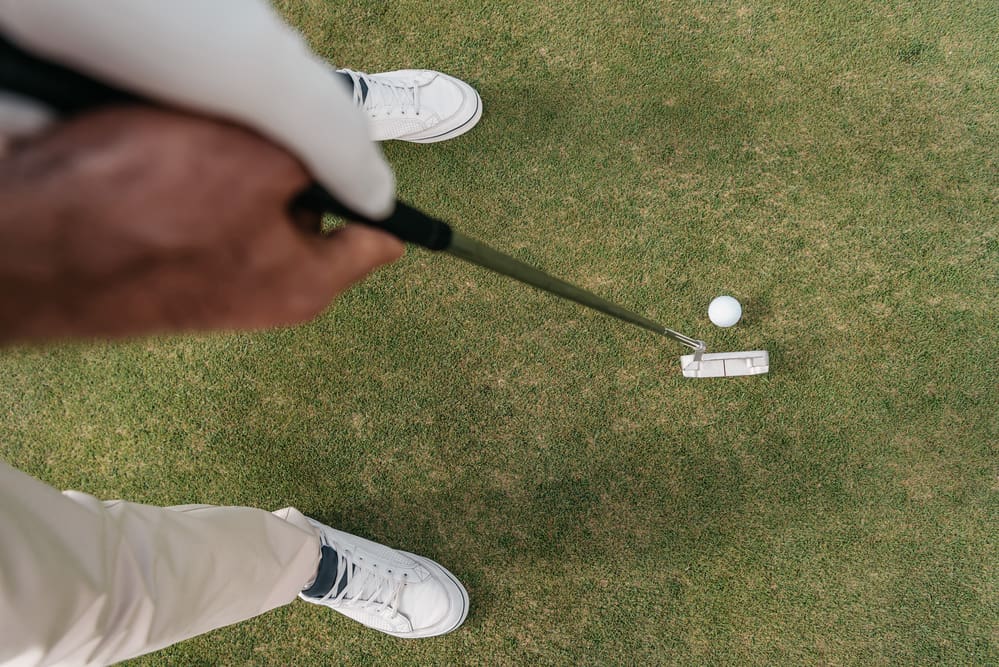 Four piece golf balls are the premium balls.
These will include things like the Titleist Pro V1, the most popular or well known golf ball in the game.
The four pieces inside the golf ball really help to ensure that there is a mix of performance.
Golfers who use a four piece ball from the tee can dial in the exact type of spin and responsiveness that they are looking for.
If you want a lower spin ball to help your shot roll for many yards, then the four piece golf ball can provide that.
If you need something that actually spins a bit more from the tee to help get the ball a little higher, then there are options for that.
The real difference you see with the four piece golf ball is around the greens.
From the putting surface and when chipping, the four piece golf ball is a much better option than the two and three piece golf balls.
With the four piece golf ball, you can maximize spin, feel and control.
This means that, with little to no effort or change on the player's part, it is possible to get a ball to stop where you want it on the green.
When you think about the implications of this from a scoring standpoint, it is very easy to see why the four piece golf balls can be so beneficial.
Control of the golf ball is a constant battle for players and something that even the lowest handicap players are still looking for.
4. Five Piece Golf Balls
For many years, the four piece golf ball was the most advanced technology that we had seen.
However, in recent years, some companies have been coming out with a five piece golf ball.
The five piece ball adds another layer of performance and functionality to the golf ball.
However, the differences between the five and four piece golf ball do not tend to be as drastic as they are from the two piece to three pice or the three piece to four piece.
It remains to be seen if we will ever see a six piece golf ball.
One thing for certain is that the golf balls are not hollow, and manufacturers are continually trying to stuff as much technology as possible into a small white package.
Does The Cover Of The Golf Ball Matter?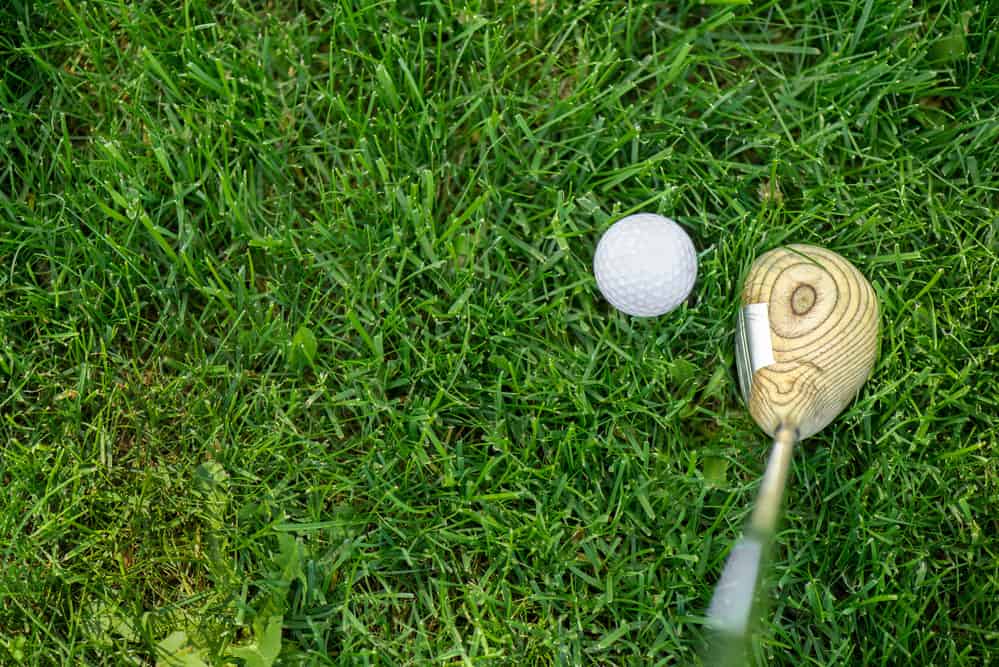 When you are shopping for golf balls, you will likely see the golf ball cover material advertised.
The material that the cover is made of has a tremendous impact on feel.
The feel is the way that the golf ball reacts when you hit it.
For golf balls with a harsh feel, you will notice that the speed seems high, but the control of the ball is not quite as good.
Golf balls with a soft feel may lack a little when it comes to the overall speed of the shot.
However, when you look at the overall performance of the ball, it becomes much easier to control a softer feeling golf ball.
The two most common types of covers on a ball are the Urethane and the Surlyn covers.
Each of these materials can be good, and sometimes the price of the golf ball will determine the cover material.
Golf manufacturers are getting more creative with the cover options they are offering.
Sometimes you are finding a mix of several materials to help ensure that the technology is a better fit.
It can be challenging to create a golf ball cover that has the durability a player needs while also helping to improve spin and overall performance.
This is a lot to pack into one golf ball.
Do Golf Balls Have Different Dimple Patterns?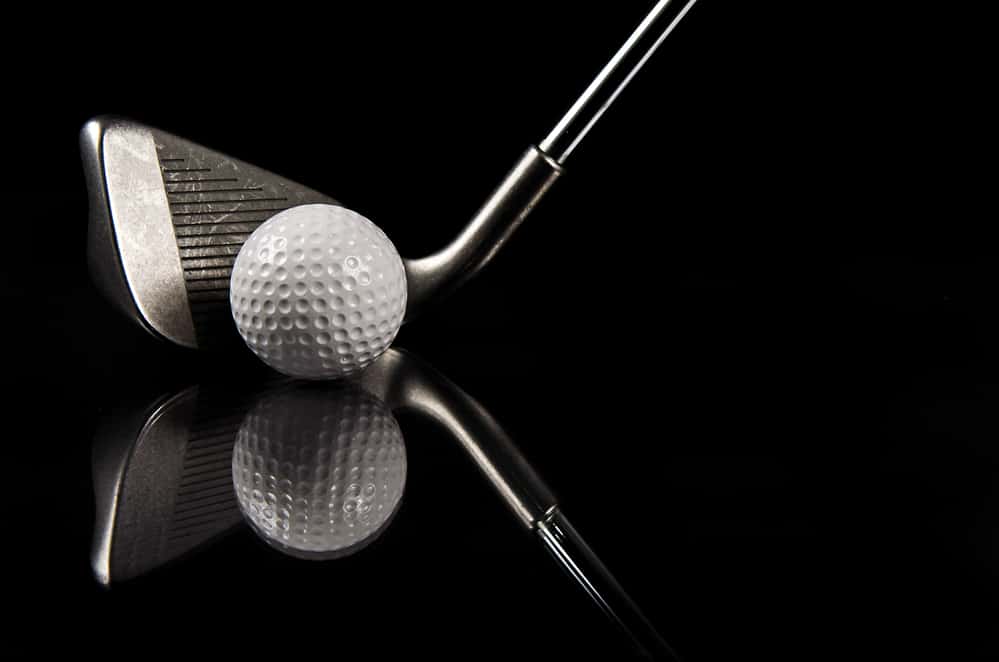 Another thing that you will notice when comparing one golf ball to another is the dimple pattern.
The dimple pattern of a golf ball changes from one manufacturer to another.
For instance, Callaway has had the hexagonal shape dimple in their lineup for many years now.
They feel that these interlocking hexagons are a better fit for players when it comes to the maximum distance and impressive ball flight.
The interesting thing about Callaway and their dipole pattern is that they will use a similar shaping for both the low end and high end golf balls.
Some golf balls have lots of dimples on them, and some will have large dimples but not quite as many.
Overall, you can still expect to see hundreds of dimples on a golf ball.
The dimple pattern has the most impact on the ball flight.
The idea behind the dimples is that they are supposed to help the golf ball travel through the air with impressive speed and overall control.
The amateur golfer does not need to look for a certain number of dimples on their golf ball to know that it is a good fit for them.
Instead, find a ball that is the correct number of pieces has the proper compression for your game, and has a good overall feel when you play with it.
This combination will be quite a bit smarter than playing with a golf ball that has a specific number of dimples.
Does The Golf Ball Matter?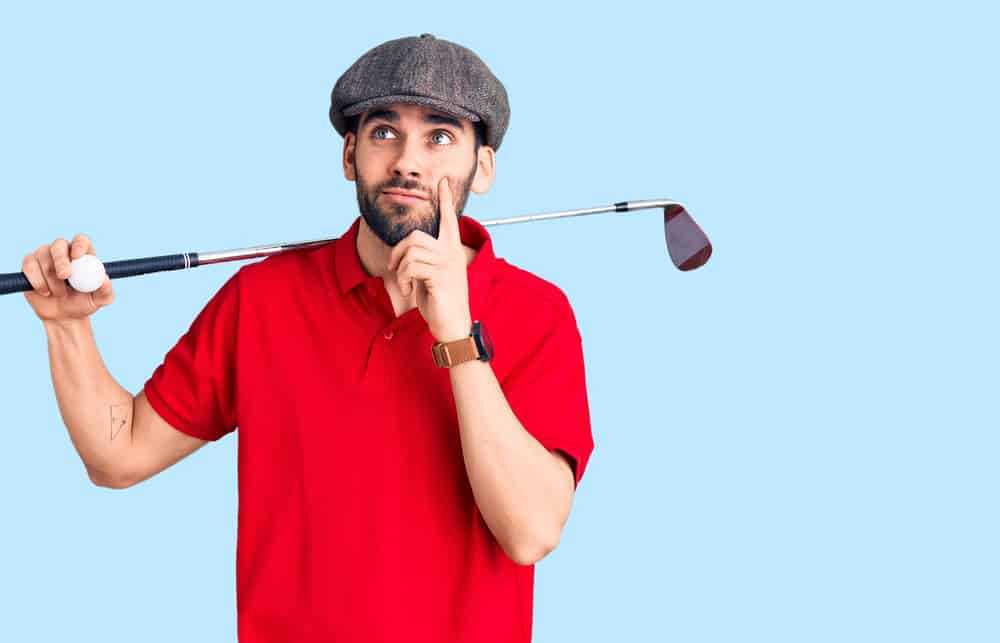 The big question that all golfers want to know is whether or not the golf ball that you play with will matter.
This is a great question, considering the price difference between some of these models and the fact that golfers don't want to waste money on a product they don't need.
A golf ball will make a difference for players.
You must ensure that you have the proper fit for your game if you want to maximize overall distance and performance.
Essentially, if you are playing with a golf ball that is too hard for you to compress, you will lose distance.
If the golf ball is too easy for you to compress because of your high swing speeds, then you will be leaving distance on the table.
In addition to finding a golf ball that is a match for your budget, you must also find one that is a match for your game.
Overall, the golf ball does matter, and it must be considered when you are hitting golf shots that don't do what you want them to do.
How great is it from a player's perspective to simply be able to change the golf ball that is in play and see some changes in overall performance?
It's difficult to say if a golf ball can really shave a certain number of strokes off of your game.
It really depends on what you are paying now and whether or not it is a good fit.
For golfers who are great players and looking for spin around the green, playing with a two piece golf ball is going to have lots of performance on the course and make it more challenging to score.
Conclusion
Hopefully, you can now see that golf balls are not hollow.
In fact, there is a tremendous amount of technology and functionality packed into golf ball technology.
If you are wanting to make a quick change to your golf game this year, the golf ball can be a great place to start.
Some manufacturers will sell sample packs that have several different types of golf balls that you can test.
Take these golf balls to the course and see which one gives you the best overall performance.
Chances are these types of changes will help you feel that you are more capable of scoring.