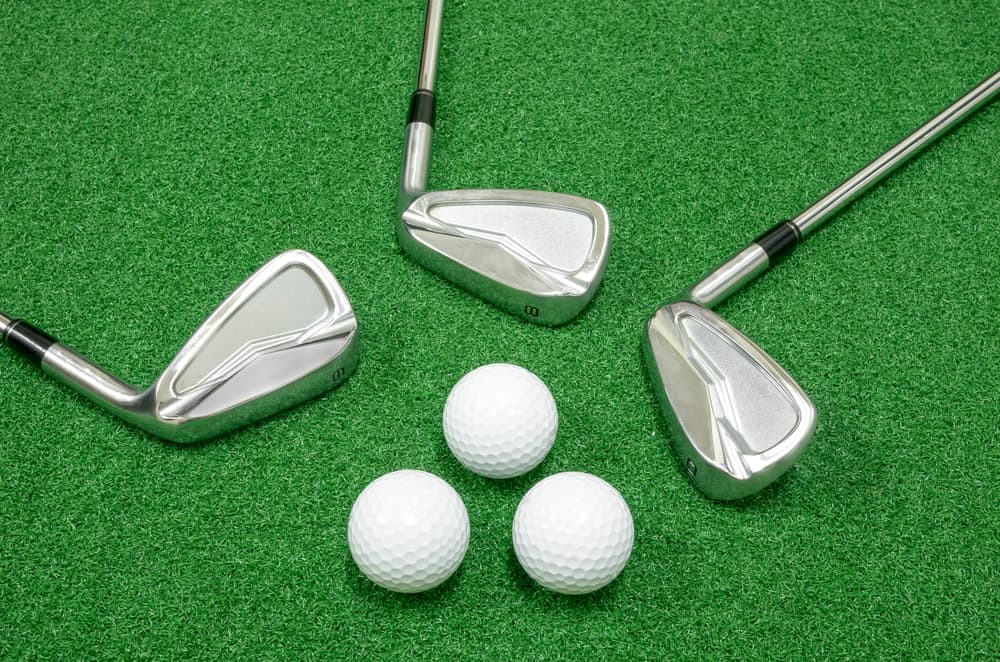 Honma is one of those golf club brands that you don't hear all that much about.
However, when you swing with one of these clubs or read an expert review online, it may pique your interest.
Honma has grown considerably in the last few years, and there is no debating the fact that they have some relevant technology on the market.
If you are in the market for a new set of golf clubs and not sure that the major name brands are exactly what you need at the moment, Honma could be the way to go.
Let's take a look at what Honma has to offer and why they are so expensive.
When you understand a bit more about the business, chances are you will have an easier time justifying the cost of the clubs.

Why Are Honma Golf Clubs So Expensive? (Top 5 Reasons)
1. Solutions For All Players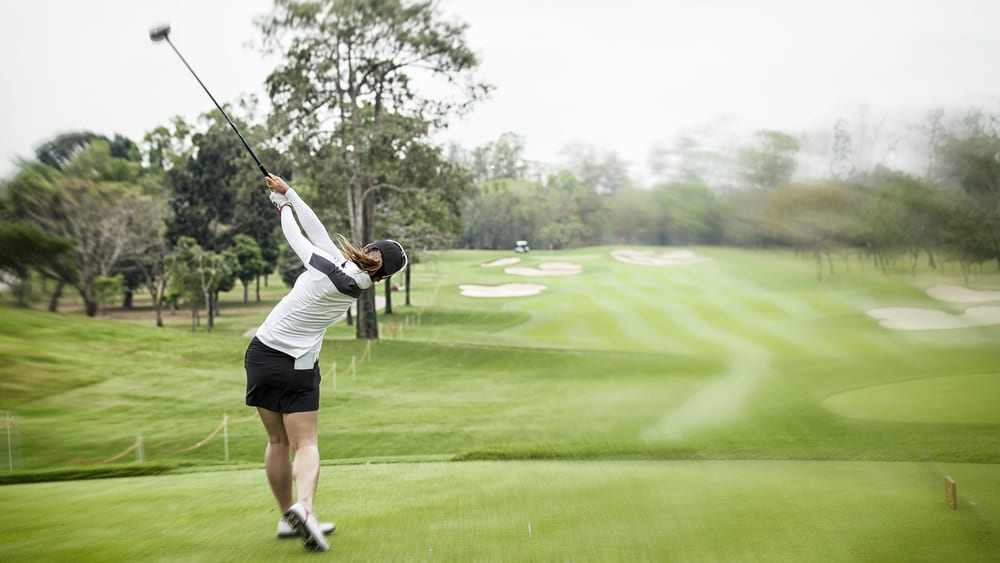 When Honma first came out, their product selection was a bit limited.
The problem was that they offered very impressive high-end solutions, but there were just not enough.
Today, that has changed, and now there are Honma golf clubs for any player type.
With the fact that there are so many options from the Honma brand, the pricing has gone up.
This is now more of a one-stop solution than it ever has been in the past.
The TR series clubs are the ones built for the best players.
Just by looking at the TR golf clubs, you can tell that there is quite a bit of performance here.
This is where you are going to find the blade style and the forged-looking golf clubs that Honma has become known for.
The Beres line of Honma clubs is made with the most premium materials, but they offer lots of forgiveness.
If you want a golf club that feels and performs differently than anything you have used in the past, the Beres is known for its unique position in the market.
The Beres typically pairs quite well with premium shafts as well.
Since the Beres is known for its impressive materials and feel, this is another reason that the price is considerably higher.
The T/World is the latest release from Honma, and there is quite a bit here to pay attention to.
This is a bit of modern innovation and distance technology coming to market.
Most of the T/World clubs (aside from the forged blades) do not look like Honma golf clubs we have seen in the past.
If you are switching from the major manufacturers to Honma, this could be a choice that you should consider going with.
2. Custom Fitting Options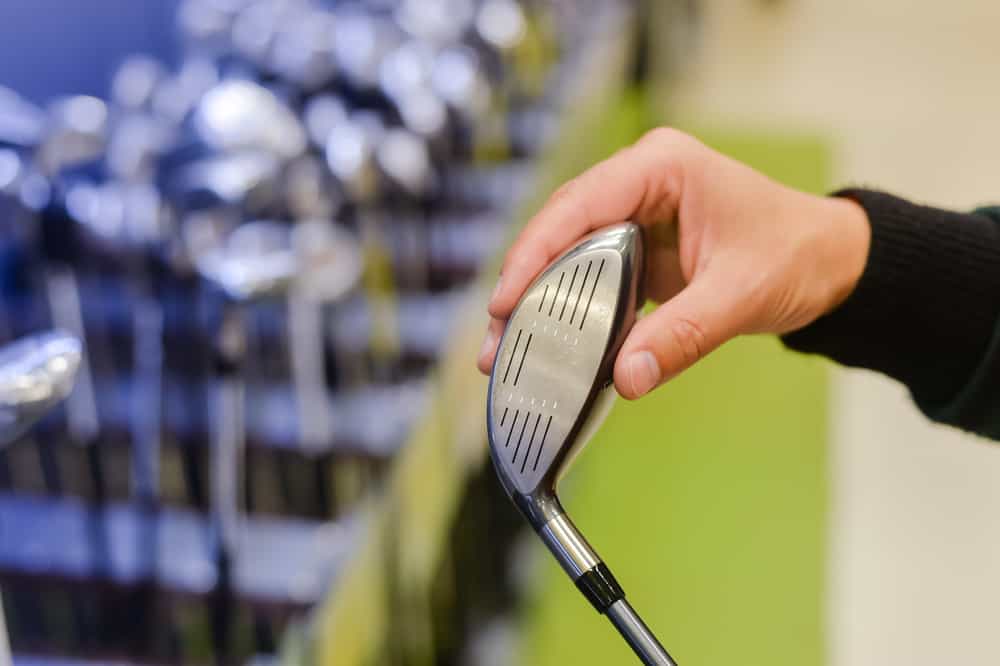 When Honma was first starting out, you would have to purchase their clubs stock and then have them manipulated to fit your needs as a player.
Custom fitting options at the time were not an option.
However, things have changed, and now, Honma is entirely on board with the fitting options that they offer.
The custom fitting options with Honma are endless, and now they even offer a Honma-specific experience for those who are fans of this brand.
The personal fitting experience allows a master fitter to help you choose which golf clubs will be best for your game.
You can take part in a Honma golf fitting at several locations, and each one is equipped with the highest levels of technology.
There are two parts to a great golf fitting: one is the knowledge of the master fitter, and the second is the equipment they use to gather your stats.
A quality launch monitor is essential for getting the proper information about a player's golf swing.
At the Honma specific fittings, the only launch monitor used is the Foresight GC Quad launch monitor.
This is known to be one of the more accurate fitting options on the market.
Once your statistics are collected, that information is sent to California where your Honma clubs will be custom-made to your specifications.
However, some of their products, like the Beres series, will be built in Japan and then sent to you.
You can imagine, if you are getting a custom fitting in the United States and then your clubs are going to be hand-built by a legend in the world of golf club manufacturing, that the total pricing you will pay will be quite high.
These sets of Honma irons that are custom built to your specifications are going to cost you thousands of dollars.
It's certainly a much different experience from stopping over at a sporting goods store and grabbing a set of golf clubs off the shelf.
A custom fitting experience typically comes free of charge as long as you purchase the clubs from the manufacturer.
The extra money you spend for the custom fitting certainly helps to make sure that you get a set of clubs that will work for you long term, but you just have to decide if it is worth the price to you.
When people spend thousands of dollars on golf equipment, they will want something that has their custom specs applied to it.
We can certainly understand this, but it only makes the entire process even more expensive.
3. Premium Materials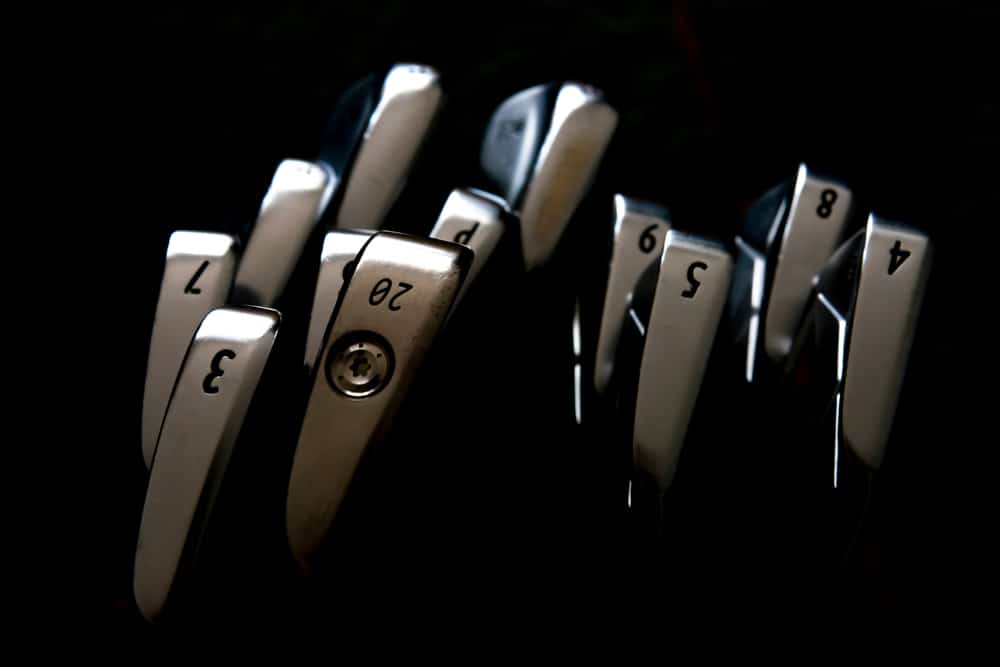 The premium materials are really what makes Honma stand out.
Of course, the Japanese manufacturing process (see below) makes golf clubs more expensive, but it is the materials used that set Honma at the top of the market.
With this company, they do not want to put a single club on the market that is not of premium quality.
Honma has never wanted to be a value brand or to offer products to golfers on a budget.
They only use the highest quality process and materials to put out a product that will be admired by those who appreciate it.
If you don't have a lot of money to spend on golf clubs, Honma is not the brand for you.
Let's face it: some of these Beres series clubs are going to have gold-plated club heads.
This is not necessarily a need in the game of golf but more of a want.
Those who play with the gold-plated golf clubs swear by their performance, but when you think about this concept, who wouldn't?
Wouldn't you be convinced that your gold-plated golf clubs were doing an excellent job for you after spending thousands of dollars for just one club?
Some of the materials that are used in the Beres golf clubs are not really necessary, but others are going to have a major impact on performance.
Sometimes materials are put into a clubhead that will affect the look only, but others can make a club lighter, more forging, and capable of producing extra distance.
The carbon fiber and the graphite used in the Honma golf clubs are quite good.
They also only gather the highest quality steel to use in their club heads.
The combination of these materials can do some great things for golfers who need extra help in their game.
In addition, it is also essential to consider the star rating that Honma puts on their golf clubs.
If you are new to the brand, you may be confused by the 2-, 3-, 4-, and 5-star ratings you see from the Honma clubs.
The difference between these different star ratings is going to be in the materials that are used.
The 2istar rating is the lowest level of Honma clubs, but truthfully, they are some of the highest performing clubs on the market.
The fact that these are only 2-star golf clubs does not mean that they are not good.
This is simply the way Honma's rating system works.
The 5-star clubs are at the top of the Honma line and will have the highest price tag.
These are the clubs that you will sometimes see selling for tens of thousands of dollars.
Certainly, this will be a bit more money than you would typically spend on a set of lesser products.
If you care about playing with high quality, this is a brand to seriously consider.
4. Forged Construction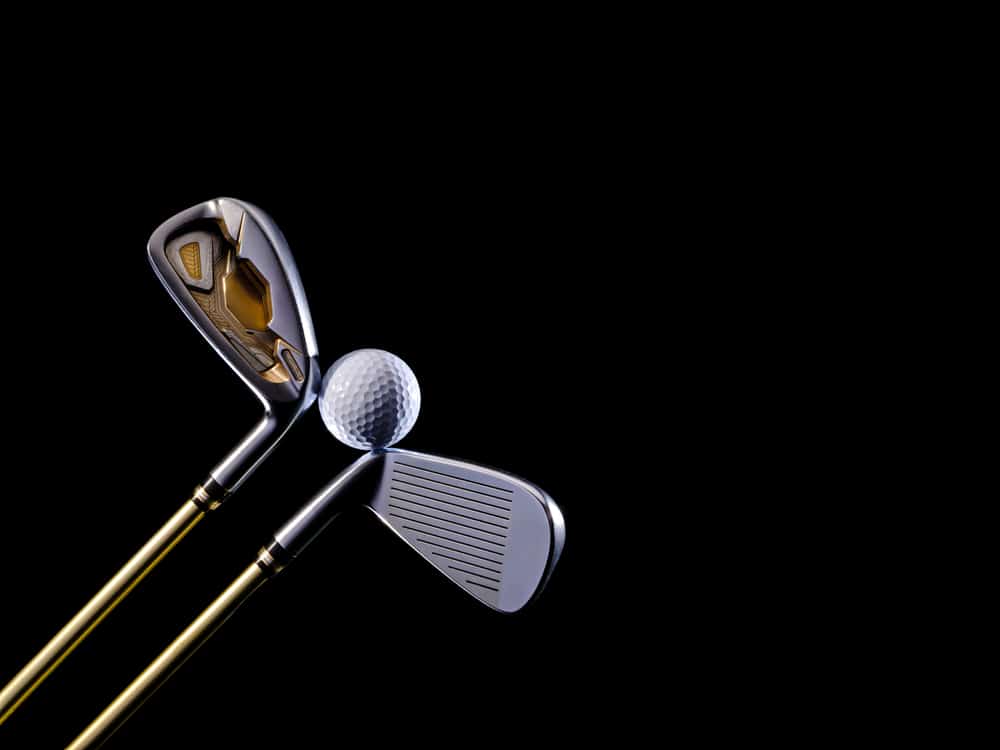 A forged golf club will always cost more money than a cast golf club.
This is not a marketing scheme because it comes down to the fact that forged golf clubs are more difficult to produce.
You will notice that forged construction golf clubs are made from one piece of metal, and then they are manipulated to work properly in the hands of a golfer.
Certainly, this is a bit different than putting a bunch of pieces together and coming up with a golf club head design.
The forged construction from Honma even includes a bit of handiwork from the professionals in the facility.
This is not something that will be completely manufactured by a machine without at least a bit of the human eye.
Forged golf clubs tend to have a premium feel.
They are also going to allow players to work the ball quite a bit more.
If you are a player who likes to hit a draw or a fade, the forged golf clubs help you to make sure that this can happen.
Anytime you look at a forged club, you can expect to pay more money.
However, many players will tell you that the performance a forged golf club can offer is often going to be worth the extra cost.
With the higher performance levels and the premium look, Honma's forged golf clubs can sell for a lot of money.
Even though you may look at this pricing and think it is ridiculous, there are plenty of golfers out there who are paying for it without even considering the extreme prices.
As they say in business, as long as people are still purchasing the products, they will continue to sell for the higher prices.
When the market shows no more demand, you may see a drop, but we don't see that happening any time soon.
In fact, with the launch of the new T/World series of golf irons, Honma is positioning itself for a long future in the world of high-end golf club manufacturing.
5. Japanese Manufacturing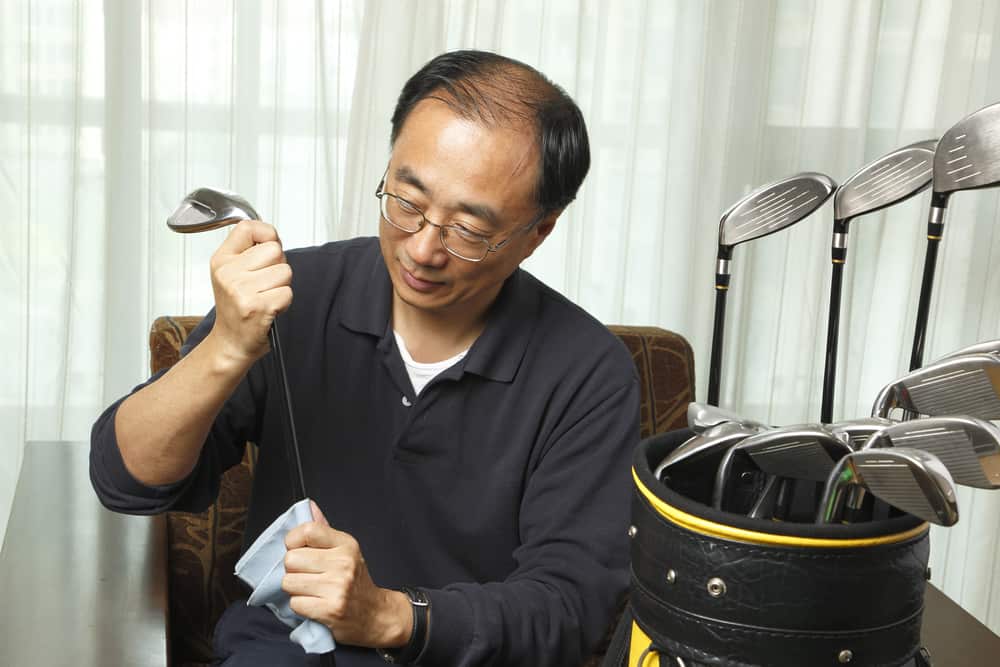 The Japanese manufacturing process is starting to become a real trend in golf.
When people look at golf clubs, they often choose based on a brand name, but now golfers are starting to consider where their golf clubs are made.
For a variety of reasons, the clubs that are coming from certain Japanese manufacturing facilities have a much better feel and performance than other manufacturing plants.
There are a few key reasons behind this.
The first reason is that the Japanese manufacturing facilities for golf clubs have very strict tolerances.
This means that when a golf club leaves their facility, they are strict about how close it is to the USGA and R&A regulations.
In addition, even the slightest imperfection is caught before the product heads out the door.
You will not have to worry about getting a "lemon" from a set of clubs made in Japan.
Companies like Honma and Miura are also much smaller than those like TaylorMade or Callaway.
Therefore, the attention to detail on each individual iron or driver is a bit more intense.
This is a great benefit for the consumer, but it does come at a cost.
In addition to the quality control being a bit better at a Japanese manufacturing plant, the other significant difference is the process of creating the clubs.
These plants have their own way of making golf clubs, and they can be unique from one club or manufacturer to the next.
Most of the time, the forging process is going to include more than one forging of the club, and it leads to a much purer feel.
Golfers are looking for more and more options coming from Japan, and they are willing to pay for them.
If you are interested in new golf clubs in 2021, you will see so much written about these processes and the impact that they can have on players and their games.
Therefore, when something is trendy or popular, the pricing is only going to increase more.
Honma golf clubs are bringing players what they want, and because of that, you will have to pay a bit more for it.
Truly, this company is in a perfect position right now, and they are going to use this to make themselves money along the way.
Conclusion
Hopefully, you can now see why the Honma golf clubs are so expensive.
The decision to buy a set of Honma clubs can be a tough one.
The technology is so good, but the pricing can be a big hurdle to get over.
It's hard to decide if this is going to be worth it for you in the end.
We would recommend trying to swing with a Honma golf club prior to purchasing.
Especially if you are buying custom golf clubs, you won't be able to send these back, and they are a major investment.
Try to get your hands on one of these clubs before you purchase, and you will likely see why they are more expensive.
If you play a lot of golf and want the best performance and feel you can get, sometimes the expense does not matter.