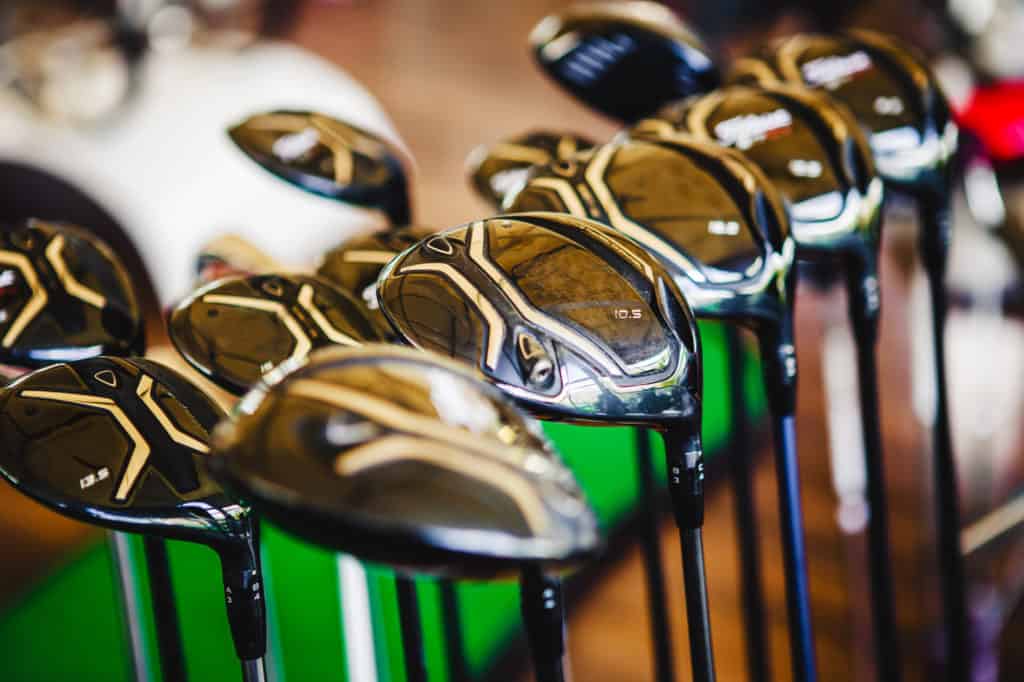 When you get new golf clubs, one of the first things you may want to do is peel the stickers off.
Those shiny new clubs are yours now, and you may not want any of the labels sticking all over the shafts.
Taking the stickers off of a golf club is not difficult as long as you follow a few key steps.
In this guide, we will explain everything you need to know to remove stickers from golf clubs.

How to Remove Stickers from Golf Clubs (Step-by-Step Guide)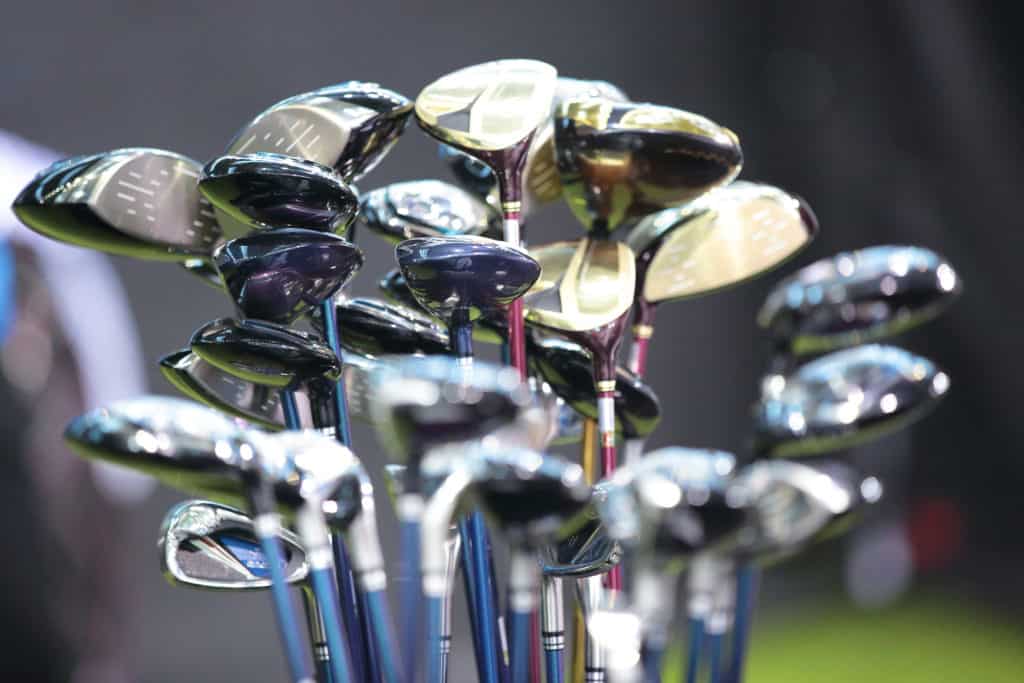 Step 1: Gather Supplies
The first step in this process is to make sure you have everything you need in place before starting the removal process.
You will not need a lot of supplies to complete a sticker removal from a golf club.
Step 2: Heat Up Sticker
The first step in removing a sticker from a golf club is to heat the sticker.
If you don't heat the sticker, the glue will not release enough.
By heating the sticker, you can get the glue on the label to start to loosen and make it much easier to peel.
You do not need to use high heat when heating the club. In fact, using high heat on specific areas of a golf club is a bad idea.
You should use a hairdryer and hold it over the sticker for about a minute at the most.
Step 3: Peel Sticker
Once the sticker is warm, you can start slowly pulling from one corner.
If the sticker is warm enough, you should see the glue peeling right off the golf club as you pull it.
This is the ideal situation.
The more glue you can get off on the initial removal of the sticker, the less work you will have for yourself in the end.
Make sure you pull the sticker slowly. When you pull fast, chances are a good portion of the glue will stick to the shaft.
Step 4: Wipe With Grip Solvent
When you are finished pulling the sticker off the golf club, hopefully, there is not much residue left on the club.
You may notice that, even though there is no glue on the club, this area still feels a bit tacky.
If you just let this sit like this, it will be a magnet for grass and dirt flying around your golf bag.
You do not want to leave this sticky exposed area on your golf club.
This is where you can take a little bit of grip solvent on a rag and wipe it on the club.
The grip solvent works very well to remove the glue and sticky residue.
You will need to dip the rag in the solvent, but it does not need to be soaked with it by any means.
If you don't have a grip solvent, you can use something like acetone or paint thinner.
These products are not the best chemicals to be working with, so you should complete this work outside whenever possible.
Step 5: Dry
The last step in this process is to make sure you dry the golf club when finished.
You don't want to have any grip solvent running down the shaft of the golf club.
Grip solvent also tends to have an odor, and the smell will linger if you do not clean it up properly.
Once you dry off the club, then you should be all set and ready to head out to the golf course with sticker free golf clubs!
Should I Remove Stickers from Golf Club Shafts?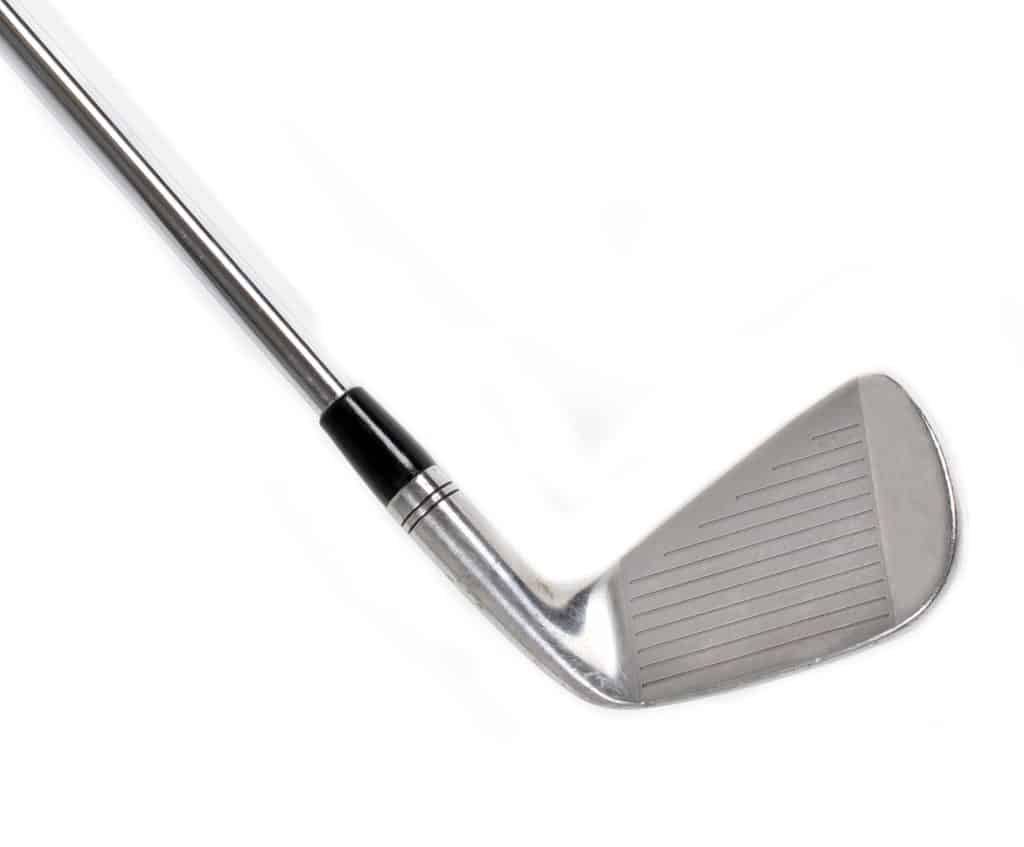 It is entirely up to you to decide to remove the stickers on your golf bag or leave them in place.
It is, however, essential to know that if you are planning to resell your golf clubs at some point, you should probably leave the stickers on.
If you take the stickers off and you are not sure about the specifications on the shaft, you may leave yourself in a tricky position.
Golf shafts that are not marked are going to be hard to identify once you take the stickers off, especially if there are no markings.
This also becomes an issue for some people when they look to purchase their next set of clubs.
If you have been playing with a regular flex fifty-gram shaft for the last eight years and you purchase a regular flex 65 gram, it will feel a lot different.
Had you kept the information on the clubs that you are currently playing, it's likely you would not have made this mistake.
When stickers on shafts start to peel, they can get rather annoying.
We understand this. If that is the case, make sure you have the information on your golf shafts stored in a safe location and go ahead and remove the stickers.
What Do the Stickers on the Golf Club Shafts Represent?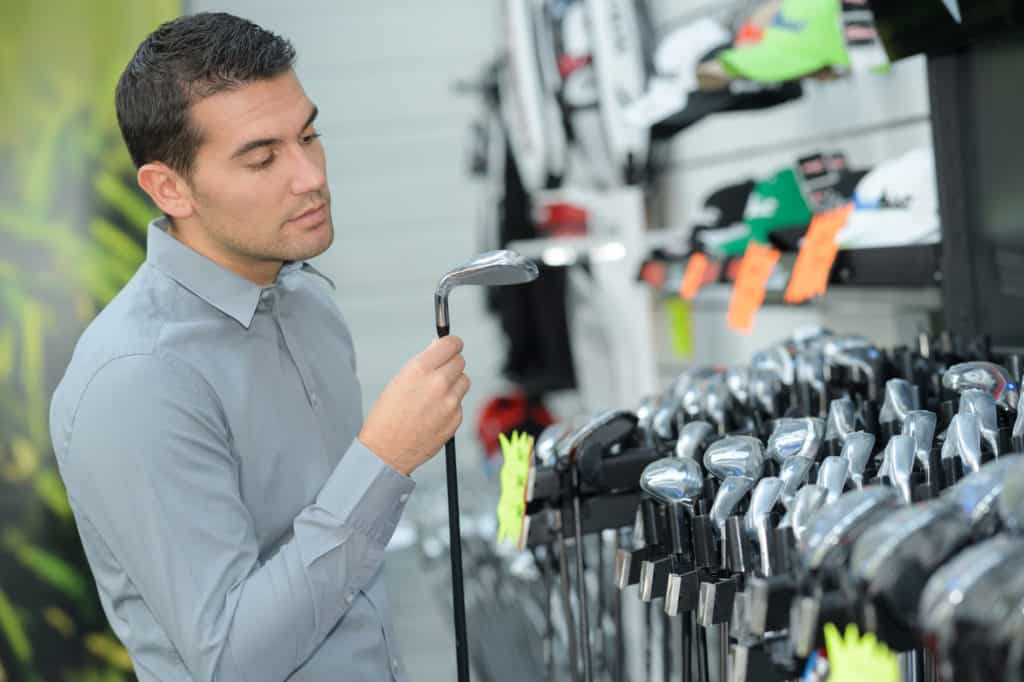 Most of the time, the sticker on your golf shaft is going to represent the type of shaft and the flex.
If you think you are going to own these clubs for the rest of your life and you have the information on the type of shaft, you can remove the sticker.
If you are not sure what shaft is in the club or think you might sell the clubs at some point, it makes sense to keep the sticker on.
Some clubs come with shaft information and specs printed right on the shaft, and others have it on a sticker.
Many times, you will see things like R or S or A on the sticker.
These are designations of the shaft flexibility.
The S usually stands for a stiff shaft, the R typically means regular, and the A stands for senior.
Can I Remove Stickers from Graphite and Steel Shafts?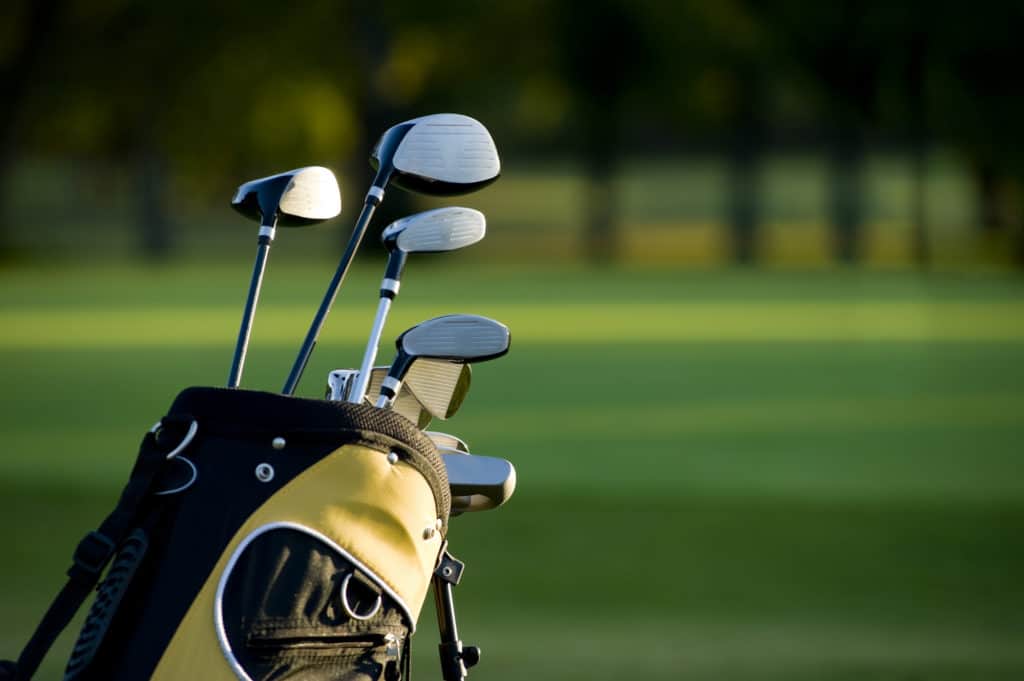 As long as you follow the process we explained above, you can remove stickers on either graphite or a steel shaft.
If you try other methods like using a razor blade to remove a sticker, you must do that with a graphite shaft.
We don't recommend using this method at all because it is just not necessary.
You are much better off using the simple method we described as it is more efficient and an easier project overall.
Conclusion
The most important thing to remember when removing stickers from the golf clubs is not just to start pulling.
When you start pulling the stickers off fast, you will leave yourself with a giant mess to clean up.
If you can have a bit of patience and pull them slowly, after they are heated, you should only have a few minutes of cleanup on your hands.
Carefully consider whether removing the stickers from the golf shafts is the best move for your golf game, long term.
Always have back up information about the types of golf clubs you are playing.
This will make it easier for you when you sell your clubs and when you go to replace the equipment you are currently playing with as well.