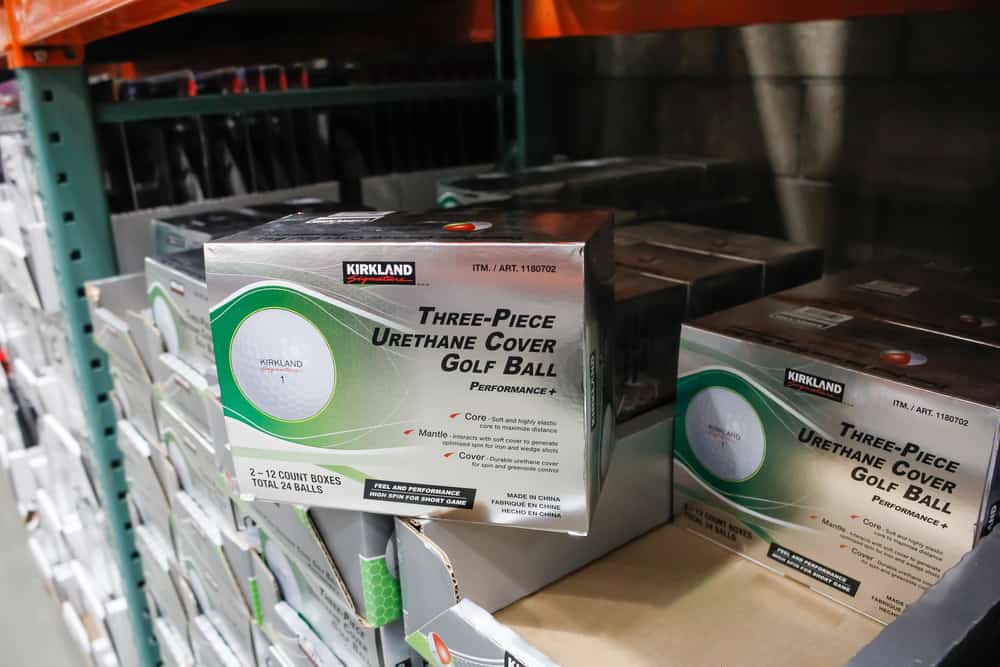 Golfers are always on the lookout for golf balls that are priced well and can perform.
Many players find that the Kirkland golf balls are an option that will appeal to the mid to low handicapper looking for a higher quality golf ball with tons of performance.
One of the things that makes the Kirkland golf balls stand out is that they are different from other golf balls on the market.
You will essentially find that these golf balls have something that many of the major golf club manufacturers don't provide.
Kirkland offers some unique performance, and because of that, people are often eager to find out what else there is to know about this brand.
When you find a golf product that works well for your game, it often makes sense to grab as many as you can.
We have figured out all there is to know about the Kirkland golf balls and everything you should know if you plan to use these as part of your golf game.

Who Makes Kirkland Golf Balls?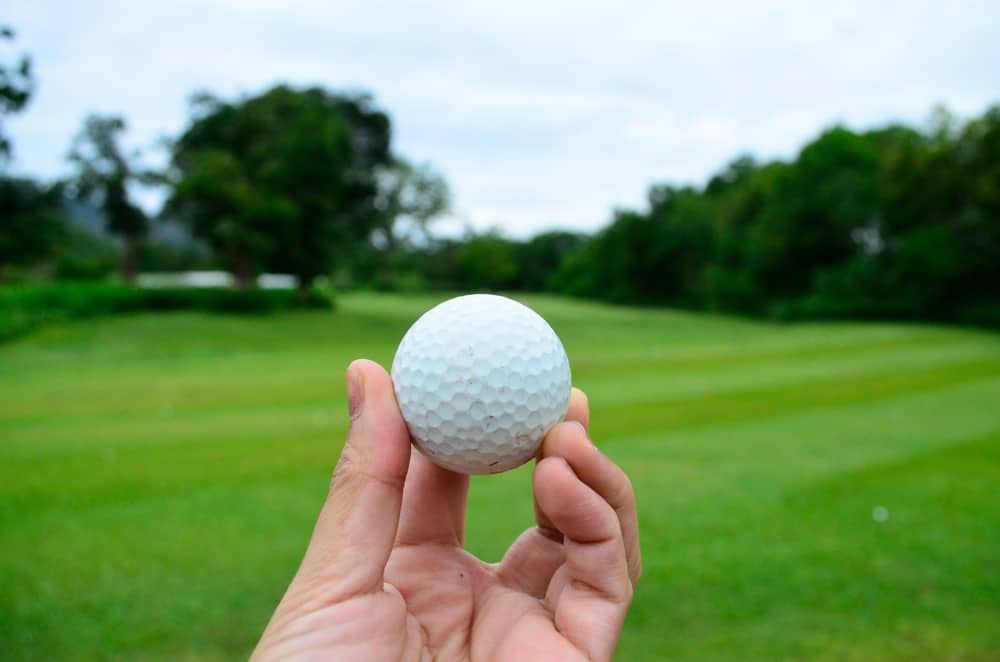 Kirkland golf balls are made by Costco.
If you are lucky enough to have a Costco membership, you can check out their golf section for the Kirkland golf balls.
There are also releases of the Kirkland golf balls sometimes available from online distributors, even though Costco is the producer of these golf clubs.
Sometimes you can find Kirkland golf balls being sold online, so even if you are not a member of Costco, you can get them from other sources.
There are some great things about the Kirkland golf balls, and it pays to understand who they are for and why they are so popular.
Let's take a better look at the Kirkland golf balls and all they have to offer.
Features And Benefits Of The Kirkland Signature 3-Piece
The most popular of the Kirkland balls is the Kirkland Signature 3-Piece golf ball.
This is the ball that you will see offered most often, and it has the most performance to provide the mid handicap golfer.
The Kirkland Signature 3-piece is a three-piece golf ball with a urethane cover.
Most of the time, you will notice that this is sold in a pack that has two or three dozen golf balls.
If you know anything about Costco and how they run their business, they will almost always try and sell bulk products at a reduced cost.
Therefore, if you can determine that the Costco brand golf balls are a good fit for your game, you can get quite a few of them at a lower price.
The Kirkland golf ball conforms to the standards of the United States Golf Association and is legal to use in any golf tournament.
If you find yourself enjoying competing, this golf ball is still an excellent option to consider using.
Overall, because the Kirkland Signature is a three-piece ball, you will find that it has performance off the tee and performance around the green as well.
Most three-piece golf balls can offer a low spin on your drives but still give you the spin you need around the greens to stop the ball in place.
Overall, the feel of the ball is quite good, and many will argue that it rivals any of the major manufacturers and their impressive products.
The Kirkland Signature 3-piece is a great option to consider when you are searching for new golf balls at a very fair price.
What Golf Ball Does The Kirkland Resemble?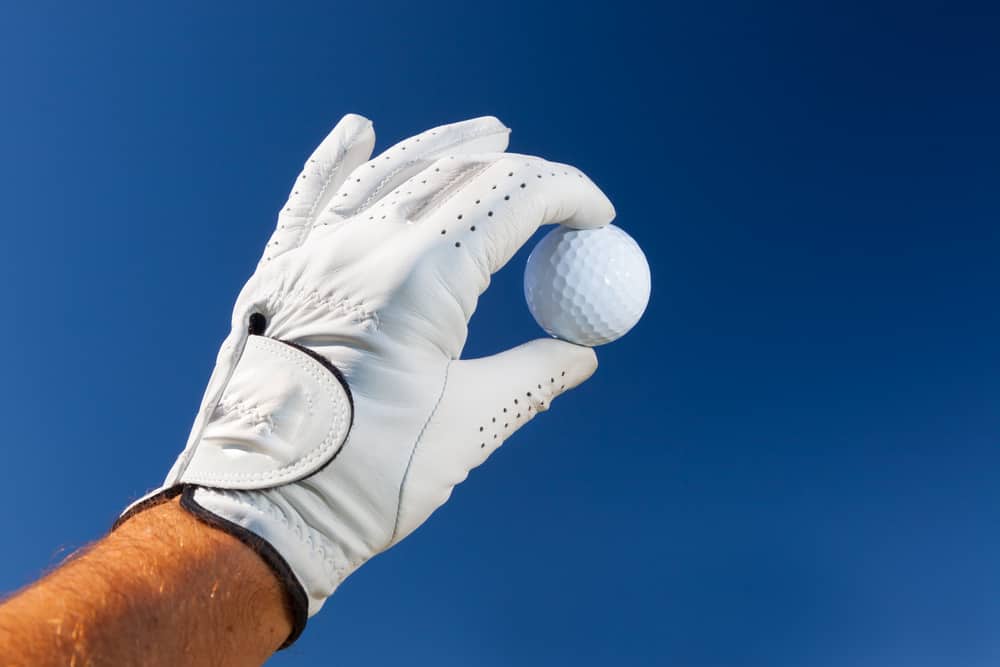 Many times, if you are going to switch golf balls, you will want to know if yours is similar to the one you are switching to.
As much as golfers want to try out new products, they are often quite afraid of what could happen should they wind up with a product they don't really like.
Luckily, the Kirkland golf ball is very similar to the Pro V1 golf ball.
If you are a golfer who likes Titleist, but you are bothered by the costs involved with playing Titleist golf balls, the Kirkland could be a good choice.
At one point, Kirkland came out with a golf ball that was a bit too similar to the Pro V1, and they ended up getting sued by the Achusnet company.
Acushnet essentially said that the golf ball had too many similarities to the Titleist Pro V1 and that it needs to be taken off the market.
After all, with the Pro V1 and the Pro V1x being the most popular golf balls in the game, the last thing Titleist would allow is a copycat to come in and undercut them.
Therefore, we can tell you that the Kirkland signature is very similar to the Pro V1, but it is not going to be quite the same.
You will notice that there is a bit of a difference between the performance of the Kirkland signature and the Titleist Pro V1.
Most of the difference comes with the feeling that you get around the greens.
The Kirkland is soft and gives plenty of spin, but it doesn't quite grab as the Pro V1 does.
In general, for most mid handicap golfers, it's hard to go wrong with a golf ball like this because the overall performance will undoubtedly be enough to get the job done.
The only trouble is having to buy a few dozen at a time, initially, because if you end up not enjoying this golf ball's performance, you will have quite a few of them to go through.
Is A Kirkland Golf Ball A Good Golf Ball?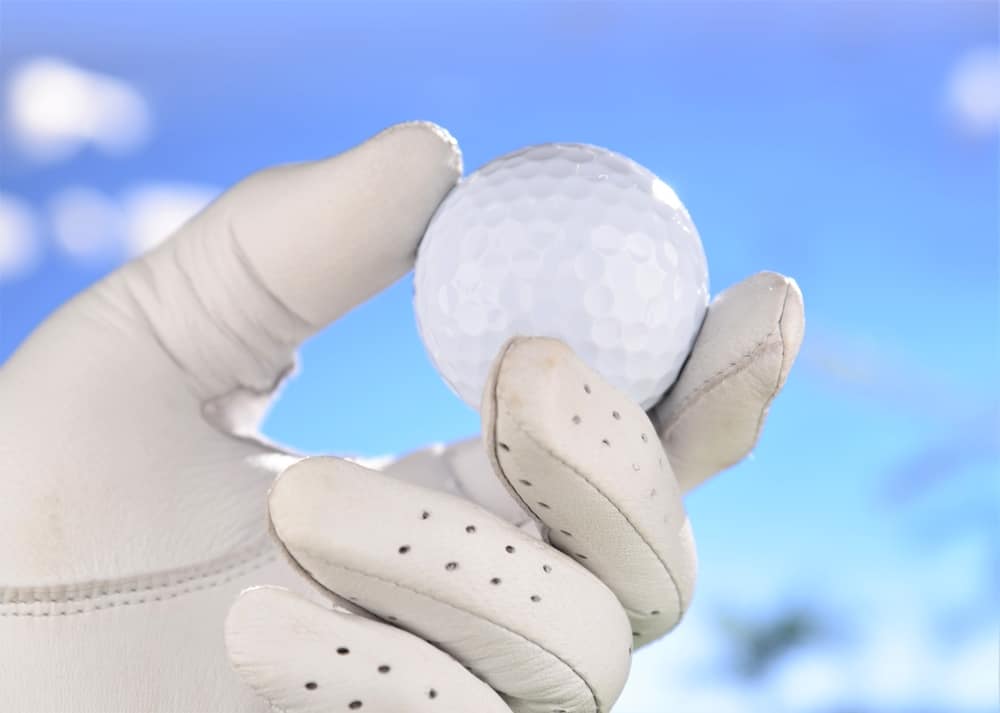 The Kirkland golf balls are actually quite good.
Most of the time, when you look at a more value priced golf ball like this, you will find that there are some issues or imperfections with the way the ball performs.
However, we were quite impressed with Kirkland and all that it had to offer.
When testing the Kirkland golf ball, there are a few factors that you should consider.
Here is what we thought about this ball overall.
1. From The Tee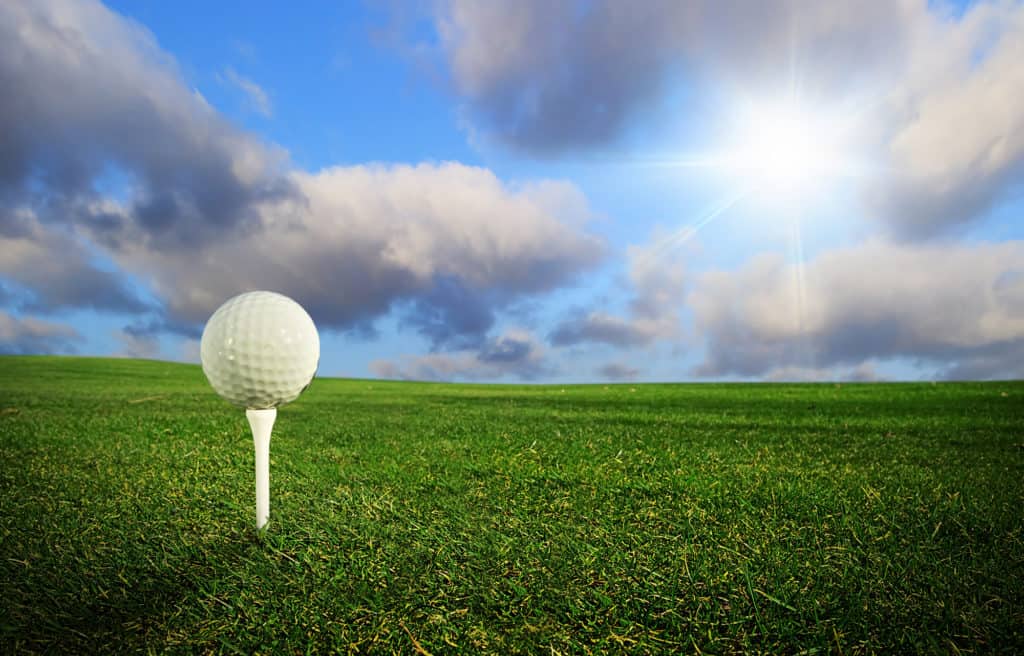 From the tee, the Kirkland golf balls feel like a distance golf ball.
You can get a great deal of distance with this ball, and it will roll a long way once it hits the fairway.
Those who have mid to high swing speeds will have no issue compressing the golf ball.
If you happen to have a swing speed that is a bit slower, you may have a hard time getting the full distance that you need from the Kirkland golf ball.
It may make more sense to search for a golf ball with slightly lower compression to help you get the ball speed that you need and the extra roll when the ball hits the ground.
Overall, we did not notice a lack of distance in any way by switching to the Kirkland golf balls.
2. Short Game Spin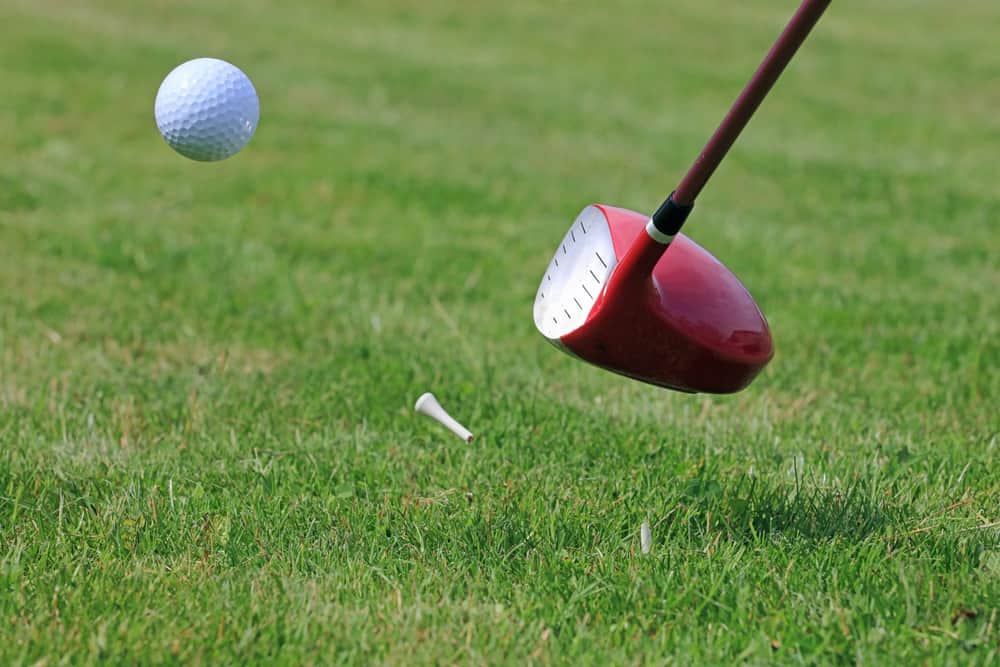 Golf balls around the green are very important.
If the golf ball you choose struggles with greenside performance, it will be hard to get the exact feel and precision that you need on the putting surface.
Short game spin is something that you should pay very close attention to when choosing a golf ball.
You want your ball to be able to stop on the green in an exact location.
In order for this to happen, the golf ball has to have a combination of a unique dimple pattern and a responsive cover.
Short game spin is something that can be hard to develop when you first start playing the game.
As you get more accomplished as a golfer, you will learn what it takes to spin the ball.
Pair your ability to spin the ball with a golf ball that already does a great job of creating spin, and you will be able to complete much different golf shots around the green.
3. Overall Feel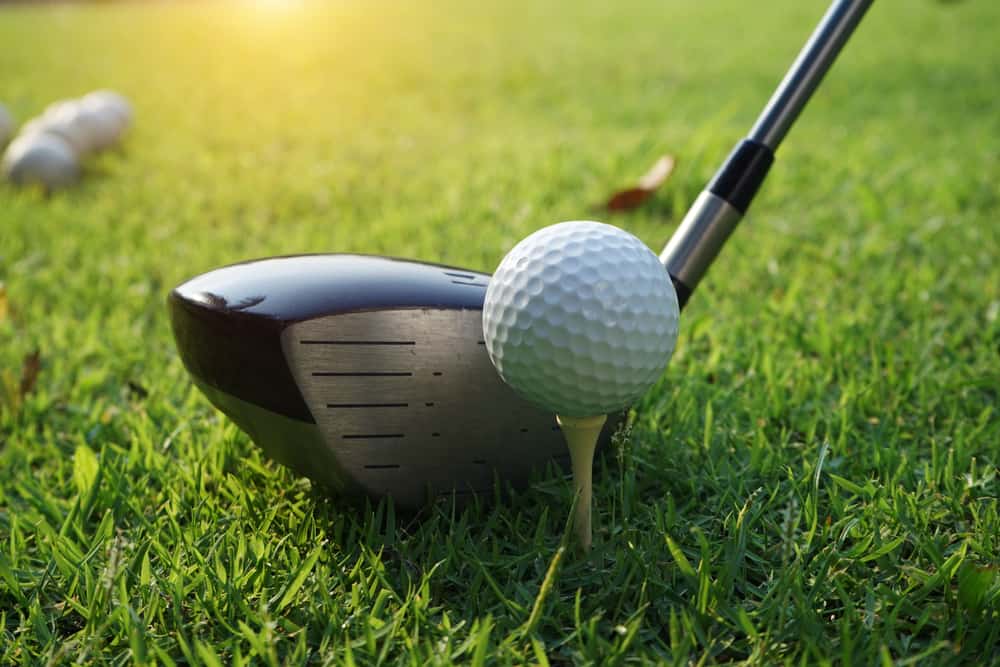 The overall feel of the Kirkland golf ball is a premium feel.
If you are used to paying for high-end golf balls from Titleist, TaylorMade, Callaway, and more, you will be impressed with the overall feel of the Kirkland.
There were no issues with this ball feeling hard off the tee or around the greens, and it is pretty responsive as well.
For the price that you pay, it is going to be hard to find a golf ball that has a more responsive feel than this one.
Are Kirkland Golf Balls Worth It?
Kirkland golf balls are well worth the price that you will pay.
Considering this ball sells for around the same price as a two-piece ball, but it is a three-piece ball with a urethane cover, it is a very good deal.
Try to remember that Kirkland golf balls are also sold at a store where you have to pay for a membership.
This means that if you can find the Kirkland ball at a store that doesn't require you to pay a fee just to enter the store, you are really getting a great deal.
For the most part, we would recommend this ball for any golfer in the 10 to 20 handicap range who needs a mix of performance from the tee and the green.
If you find that you like the Kirkland golf balls, you can quickly integrate them into your game and continue to purchase them in bulk.
As long as you store the Kirkland golf balls in a temperature-controlled environment, they should last you for many years.
In addition, the quality of the golf ball is good enough that you won't have to worry about getting more than one round out of the Kirkland golf balls.
Most players in today's world of golf are trying to get two or three rounds out of a single golf ball.
If you can do this without losing a golf ball, your overall costs for playing golf could go down considerably.
Don't assume that after playing one round of golf, your golf ball needs to be tossed to the side.
Chances are you can easily use this golf ball again for another round.
Conclusion
Hopefully, you now feel a bit better equipped to decide if the Kirkland golf balls are going to be a good fit for your game.
Kirkland is a solid company, and they put together products that most golfers will find to be of high quality.
If you are new to the game or have been around for many years, chances are the Kirkland golf balls are going to be a pleasant surprise.
Anytime you can get solid technology for a very fair price, it should be taken advantage of.
There are enough expensive products in the game of golf, it's okay to find a great deal on a dozen golf balls.