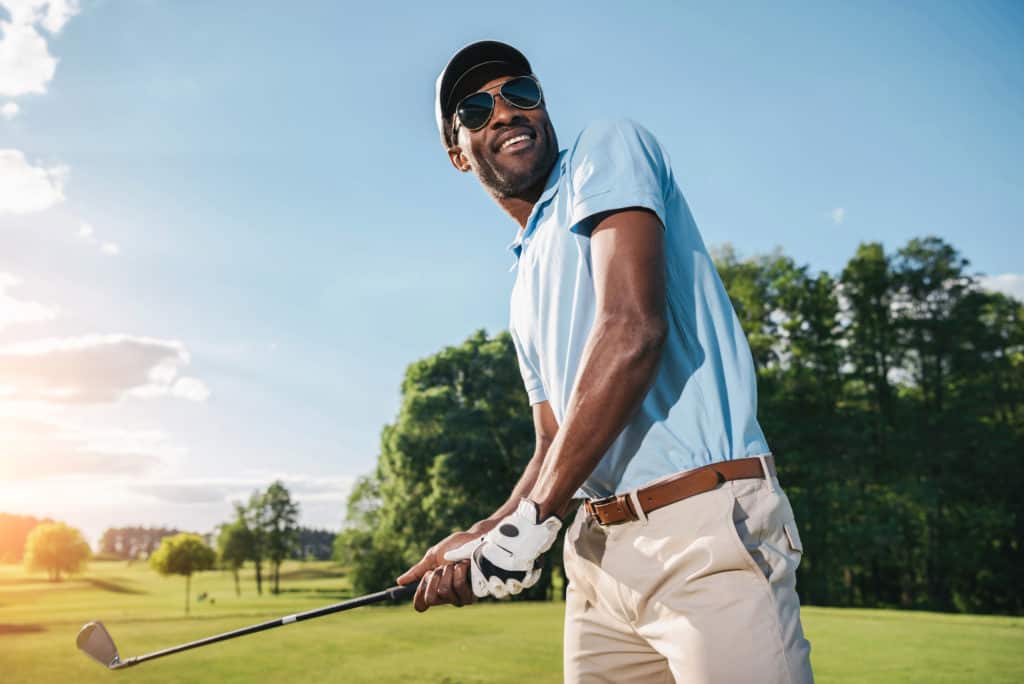 Knowing your driver swing speed can be very helpful when it comes time to choose the right shaft.
If you have an exact measurement and you know that you are 95 mph, chances are you are right between a stiff and a regular golf shaft.
Most golfers will choose to go with the stiff shaft because those swings that end up a little closer to 100mp will be much better off with the stiff shaft.
If you don't want a new driver, but you just need to replace the shaft, here are ten great options to make sure you have a shaft which is better suited to your game.

Top 10 Best Driver Shafts for 95 MPH Swing Speed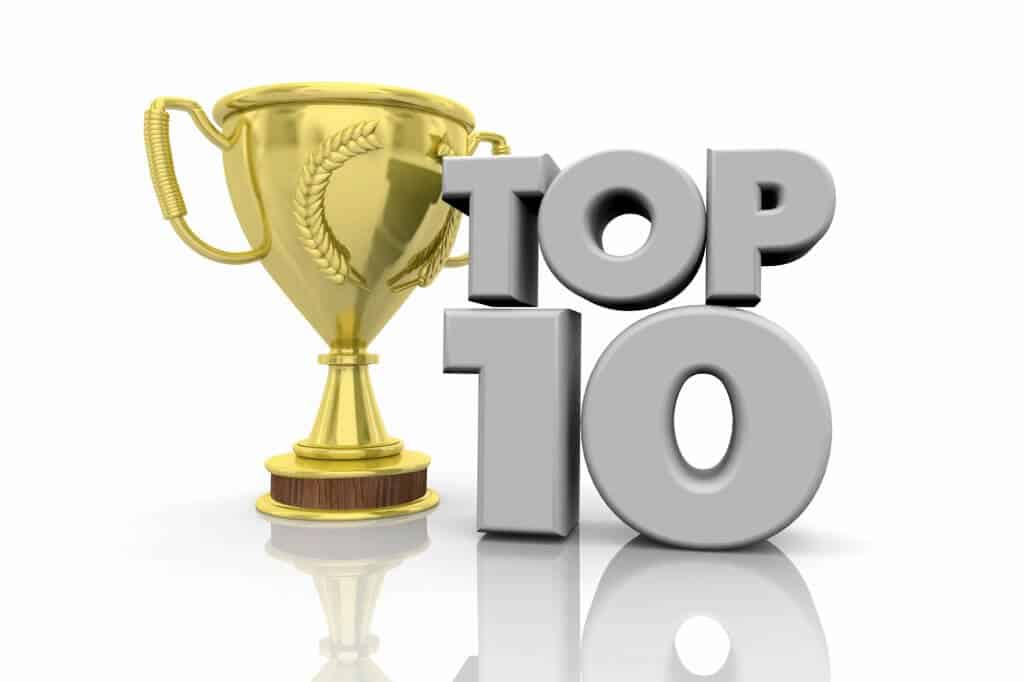 1. Project X New HZRDUS Smoke Black 6.0 70g Driver/Fairway Shaft Stiff Flex
Key Features
High quality
Known for low spin
Low launch profile
The Project X HXRDUS Smoke is one of the most popular driver shafts for the amateur golfer, and that is why it moves to the top of our list.
This shaft is a 6.0, which makes it a stiff shaft, but it is not overly stiff.
This particular HZRDUS Smoke Black is 70 grams, which is a little bit heavy.
When you play with a heavier shaft, you will lower the ball flight slightly, but for the golfer with faster swing speed, it will help to control the ball.
If you like to go after the ball and you want a driver that will reward you for an excellent swing, Project X is a choice you should seriously consider.
Many top manufacturers are putting this club in their drivers because it is a reliable, affordable, and high performing option.
If your driver came with a HZRDUS Smoke Black, you would know that you have a great club with very high potential.
Pros
Made for aggressive swinging driver
Lower launch
Lots of power
Cons
Shaft does not come with adapter
2. New Aldila NVS 65 Graphite Driver Shaft Stiff Flex .335
Key Features
Great feel
Higher launch
65 grams
The Aldila shafts are very commonly used in the Cobra and Titleist products.
These shafts are built for players who like the feel and workability of a high performing shaft, but they may need a bit of extra forgiveness.
The Aldila NVS has a high launch when compared to other Aldila shafts.
It has a very responsive tip which allows players to control the ball flight a bit more and get the height they want.
We love the fact that the Aldila feels so easy to hit and release, yet it is still a stiff shaft with lots of power behind it.
You won't need to swing out of your shoes to release this golf club.
This is also a midweight shaft that makes a perfect option for those who are switching from a regular shaft to a stiff one.
If you are experiencing a new increase in speed, this is a great choice to consider.
Pros
Good medium weight
Extra forgiveness
Higher launching
Feels great when it comes to ball control
Cons
Not available with an adapter and a grip
3. Alpha Platinum Unbreakable Graphite Wood 46" Golf Shaft – (45/55/65/75 Series, Ladies, Reg, Stiff, X-Stiff flexes) – .335 tip
Key Features
Fairly priced
Available in many flexes
Available in many
The Alpha Platimum Golf shaft is a terrific option for the budget-conscious golfer.
If you are needing a shaft upgrade but don't feel like paying for one, this is a great choice to consider.
With the Alpha, you will get a very high performing mid-launch graphite shaft in a charcoal matte finish.
This shaft will match and look good with any driver on the market.
Our favorite part about the Alpha is the weighting options.
If you are swinging 95 mph, that is excellent news, but what shaft weight can you swing at that speed?
For some players, they can swing a 55-gram shaft 95 mph while for others, it may be a 70-gram shaft.
Of course, there is quite a bit of difference between the weights of these shafts and the results in that the shots that are hit are also going to be significantly different.
The stiff shaft would be the proper flex for a golfer who swings 95 mph.
In the stiff flex, you can purchase a shaft that is 45, 55, 65, or 75 grams.
This is a wide range of weights that you will not see offered from other golf shaft manufacturers.
If you like this particular shaft, we highly suggest putting it in your fairway woods as well.
Having some consistency across the longer fairways is a great idea.
Pros
Comes with a lifetime warranty
High performing
High launching
Lots of different weight options
Cons
Not a brand name shaft that players have come to know for its feel
4. UST New 2018 Proforce V2 HL (HIGH Launch) Golf Shaft (Choose Weight and Flex)
Key Features
Recoil technology
Higher launch and trajectory
A choice between two different weights
The UST Proforce is an excellent choice for golfers who are looking for a high launch golf shaft.
One problem some players experience when they switch to a stiffer shaft is that the ball flight will lower quite a bit.
The lower ball flight can be a good thing for those who have consistently higher speeds, but for most, it could actually cause a decrease in distance.
If you are borderline about switching to a stiffer shaft, it makes sense to get something that is higher launching.
The UST Proforce is a perfect option for this.
In the stiff flex, you can choose between either 50 or 60 grams of weight.
Both of these are considered lower in weight and will help the golfer who needs the extra ball flight to get the most distance out of their drive.
Even though the UST Proforce is a lighter weight shaft and higher launching, it is still a low spinning option.
This means that, even when you get that tremendous high ball flight, the ball will still roll when it lands.
Pros
Recoil technology for lots of spring effect
ProForce Tip for consistent flight
Lots of control in the hands
Cons
Not all golfers need a high launch shaft
5. Grafalloy New ProLaunch Red 64 Gram Driver Shaft Stiff 335 Tip Low Launch OEM
Key Features
Very lightweight
Great pricing
Stability and spin control
The Graffaloy Pro Launch Red is one of the better-priced options on the market.
Even though it is offered at a great price, there is still a ton of technology included with this club.
The ProLaunch Red uses the Micro Mesha tip technology to ensure you have lots of stability at impact.
Anytime a golfer can feel the club waver or move at the impact, it is a bad thing.
The golfer will lose control and the ability to manipulate their shots.
A great golf shaft will combine the stiff tip with something that is also workable and easy to control.
This helps golfers learn what they need to do in their golf swing to hit the types of drives they want.
The Pro Launch Red is the lower ball flight option.
If you are tired of hitting high lofted drives and you want something with a penetrating flight, you will love the ProLaunch.
Pros
Lower ball flight
Just enough tip stiffness
Workable
Great pricing
Cons
Some will say the feel is not as great
6. Project X HZRDUS T800 Blue 65 Driver Shaft + Adapter & Grip
No products found.
Key Features
Mid launch
Mid spin
Comes with adapter and grip
The Hzrdus T800 is a unique shaft option which gives golfers a great mix of spin and launch that you won't find with other options.
Most players are looking for low spin and low launch, but there are others who want some extra launch on spin from their driver.
With the Hzrdus T800, you get a mid-weight option to help you launch the ball if you struggle with those issues.
We are impressed with the feel this shaft has to offer and the fact that it comes with a grip and an adapter.
Adding a grip and an adapter to the cost of the shaft can add up quickly.
With the T800, you won't have that problem.
You can get this shaft in your driver and be out on the golf course in a matter of minutes.
Pros
Comes with adapter
Golf pride Tour velvet grip already installed
Mid-weight option
Mid launch
Cons
Most golfers want something with lower spin
7. New Mitsubishi Bassara E42 x5ct Driver/Fairway Shaft Regular Flex
Key Features
Slightly easier to release regular flex
Great feel
Works for driver or fairway
The Mitsubishi Bassara shaft is a regular flex option.
This is the first on our list that is regular and not stiff flex.
At the 95 mph swing speed, you are just at the top of the regular flex range.
If your driver is lower lofted and a bit less forgiving, it may pay to swing something with a regular shaft.
The regular shaft is great for golfers who tend to slice the golf ball even though they have some extra clubhead speed.
The Mitsubishi Bassara shaft is known for its great feel and the ability for the golfers to control the ball as you swing into the impact position.
You will be able to feel the tip of the driver's head with this club and get it down the fairway exactly where you need it to go.
The only real downside to the Mitsubishi Bassara is that it does not come with an adapter and a grip.
For the fair price on the shaft, you can add one relatively inexpensively.
Pros
Great feel
Lower spinning shaft
Regular flex for easy release
Cons
No adapter or grip included
8. Fujikura New Pro 70 Stiff Flex Shaft Only (Fairway/Driver) 44"
No products found.
Key Features
44-inch shaft
Stiff flex
Lower ball flight
Fujikura is one of the top golf shaft manufacturers on the market.
This is a Pro 70 stiff flex that does not come with an adapter or a grip.
One of the things golfers seem to love most about the Fujikura is transferring the swing speed to the ball.
Many golf shafts are great at helping golfers swing faster, but that speed tends to get lost between the shaft and the ball.
For a great shaft, you will want to make sure the ball speed is being properly transferred.
The Pro 70 is for players who are consistently swinging over 95 mph.
This shaft is one of the stiffer ones on the market, but it is very effective at keeping the ball flight down and giving players lots of distance.
If you have not yet tried swinging with a Fujikura shaft, it is undoubtedly worth it.
Pros
Lower launching
Lots of ball speed
Stiffer than some other choices
Cons
9. Aldila Tour Red 65 R-Flex Shaft + Ping G / G30 / G400 Driver Tip + Grip
No products found.
Key Features
Comes with the adapter and the grip
Tour quality shaft
Regular Flex
With the Aldila Tour Red, we have another regular flex option.
Although a regular flex shaft will be borderline for the 95 mph swing speed player, this tour model is worth considering.
The adapter that comes with the Aldila Tour Red will fit in any of the Ping G series drivers.
This is an excellent combination for a golfer who is currently playing Ping.
The Aldila Tour series of shafts are built for maximum performance, and they are going to be lower lofted and have much less spin.
This particular shaft is perfectly cut to the manufacturer's recommendations and specifications.
You will have no issues getting this shaft in place and having it increase the performance in your current driver.
Even though this is a regular flex, it is a lower launching shaft, so it will very likely be a good fit if you are swinging the club 95 mph or more.
The Aldila shafts are always very reasonably priced even though they will allow golfers the incredible feel that Cobra and Titleist have always been known for.
Pros
Tour like feel
Easy to release
Lower launching shaft
Cons
Some golfers will be better suited with a stiff flex shaft
10. Fujikura Vista Pro 60 Stiff Shaft + TaylorMade M1/M2/M3/M4 Tip + Grip
Key Features
Stiff shaft
Works with some TaylorMade M Series Drivers
Comes with a grip as well
Last on our list is the Fujikura Vista Pro 60.
This shaft is not last because it is not a great option, but simply because there are so many good shafts to choose from.
The Fujikura Vista Pro is a shaft that was used in many high-end drivers right from the start.
TaylorMade tends to use the Fujikura shafts quite a bit.
This particular model comes with the adapter for TaylorMade M Series drivers.
This will make re-shafting your club a much easier project with the adapter already in place.
If you don't have an M series driver, there is a chance the adapter could still work.
Contacting the manufacturer will give you some information about which shafts will work and which will not.
As far as the performance specifications of the Fujikura, this is a moderately stiff shaft with low spin and moderate launch.
If you are pretty consistent with your golf swing and you know how to release a ball and hit it straight, the Vista Pro is a great choice.
For golfers with a slice or who tend to struggle with accuracy, it may be a smart idea to go with something a bit more forgiving.
Pros
Comes with TaylorMade adapter
Moderate launch
Low spin
Cons
Need consistent speed to hit this one solid over and over again
Hopefully, our list of the ten best driver shafts for 95 mph swing speeds has helped you narrow down your choice.
The average golfer with a swing speed of over 95 mph should be looking at a stiff flex shaft that is mid-weight.
The mid-weight shaft will help ensure that the golfer still gets plenty of launch on their shots.
Make sure that, before you purchase your shaft, you do some investigation into the tip size and the adapter you need for your club.