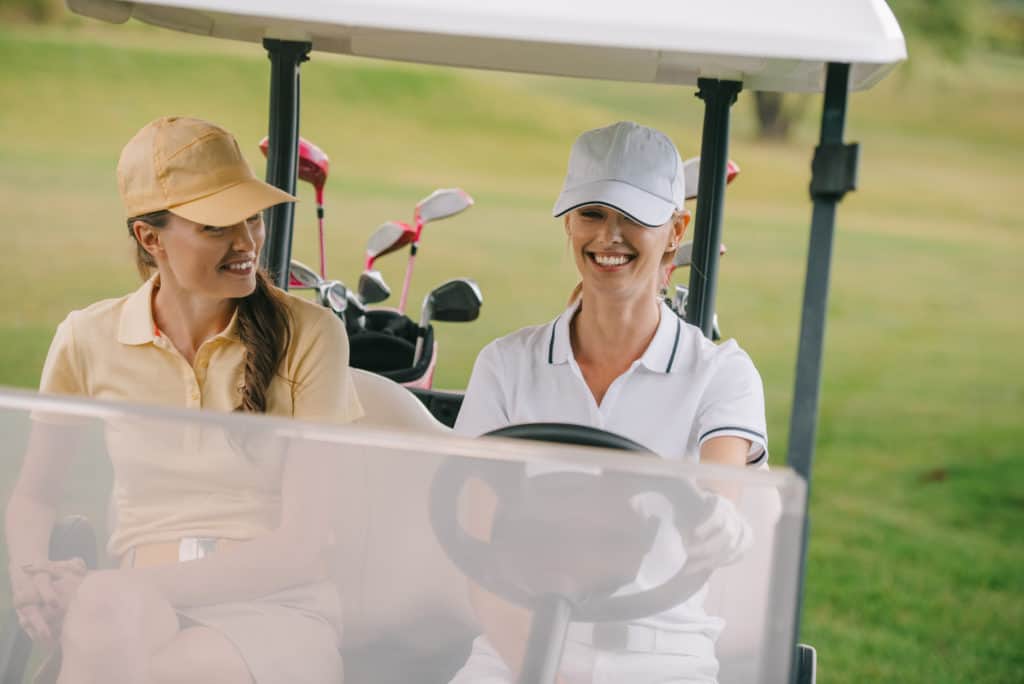 Quite a few different things can cause a golf cart ride to be bumpy or rough.
If you want to get a better ride from your cart, there are a few things you should look for and attend to so you can start enjoying the ride a bit more.
Here are a few of the top ways to make a golf cart ride smoother.

How to Make a Golf Cart Ride Smoother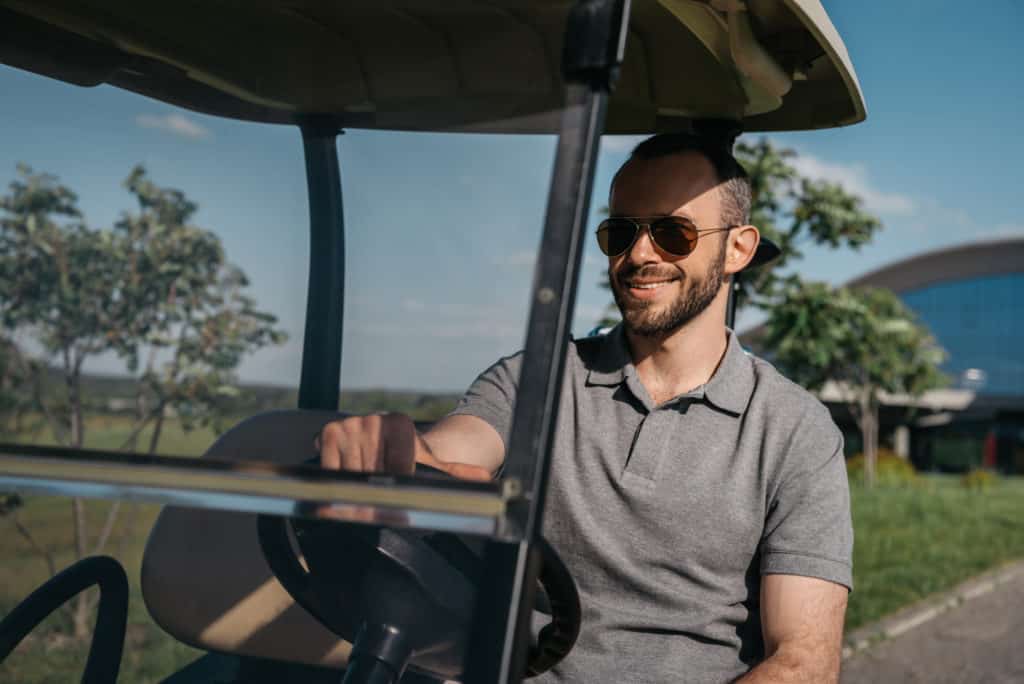 1. Correct Tire Pressure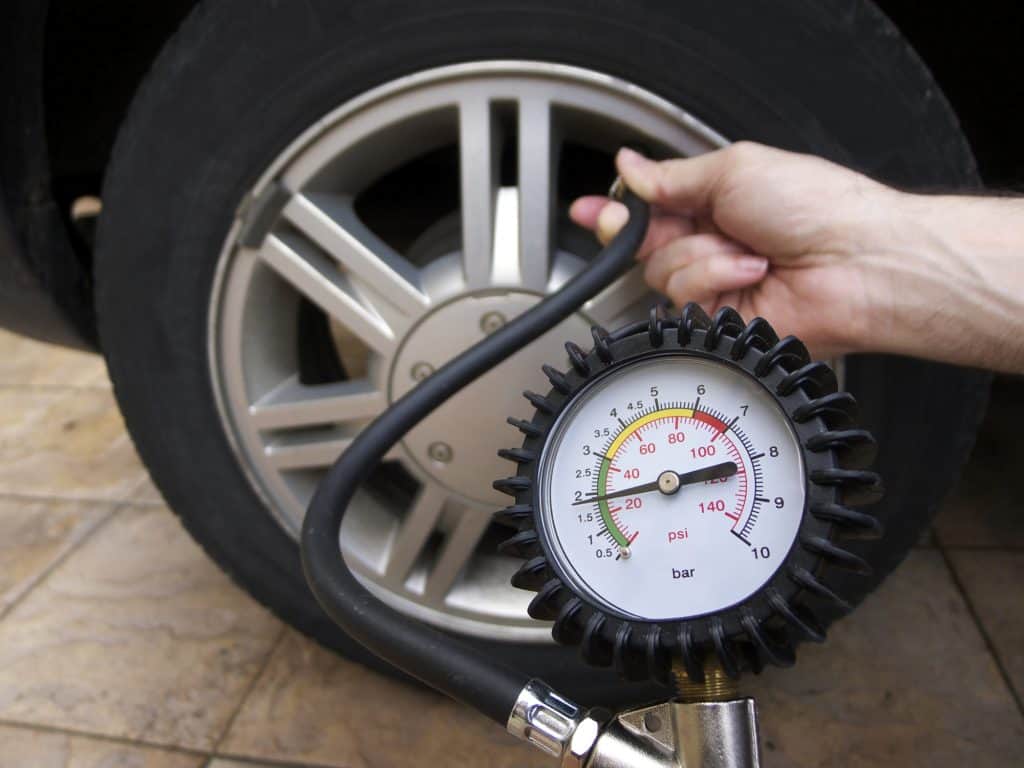 If you own an electric golf cart, chances are you have become very accustomed to checking the batteries.
You probably have yourself set up to do a monthly check to ensure everything is in line and the batteries don't need any water.
This is a great habit to get into, and it will prolong your cart's life, but adding a monthly tire check is just as important.
If you are not continually checking the pressure in the tires on your cart, you can cause a rough ride, and you can also cause unnecessary wear on the tires themselves.
One of the essential parts of being a golf cart owner is knowing what the proper tire pressures are on the cart.
Keeping these balanced and even is a smart and safe thing to do.
People often notice when golf cart tires are low, but when the tires are too full is also a time for concern.
Most of the time, you will feel the cart bumping around more than normal when the pressure is too high.
When the pressure gets too low, your cart will feel slower as if it were being pulled along the ground.
This is the drag feel you are getting because of increased friction on the lower areas of the tire.
Always make sure your pressures are balanced across all four tires, and at times, it does make sense to rotate your tires.
If you do not do this, you will see them start to have issues in the same areas.
Of course, you can treat your tires poorly but just understand that you will have to replace them quite often.
2. Replace Worn Out Shocks and Struts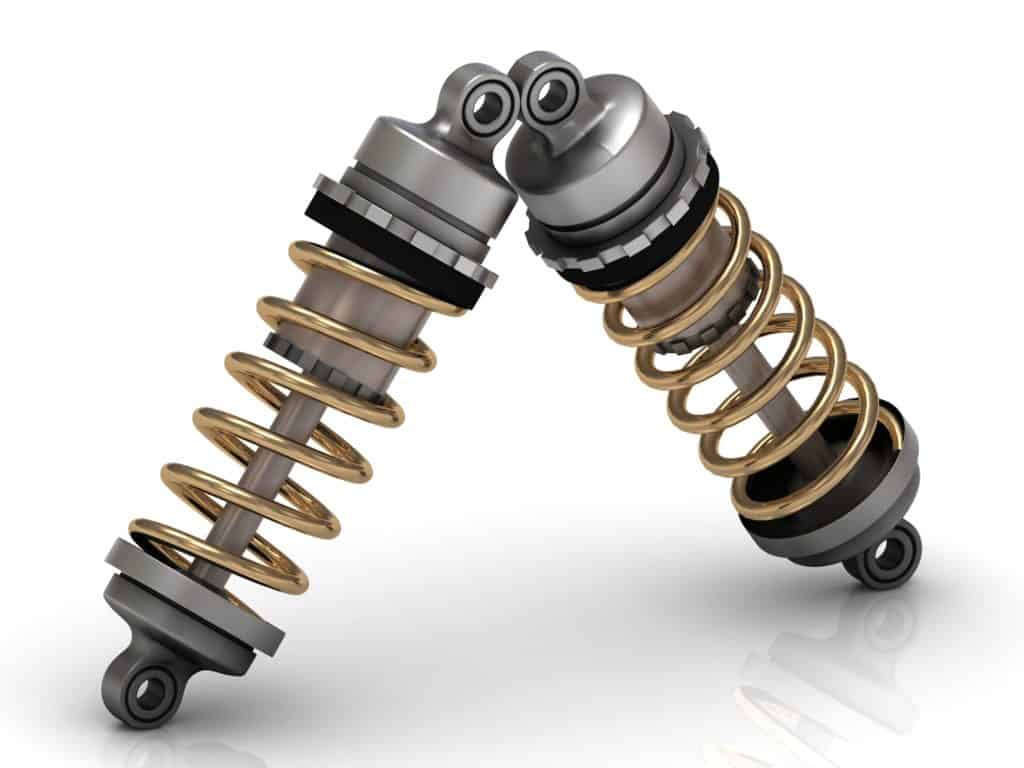 Shocks and struts will sometimes need to be replaced on a golf cart.
This is not a common occurrence, but it does happen after many years of use.
If you are not sure if your shocks and struts are ready to be replaced, you can take your cart to a local golf cart center, or you can try and test them yourself.
When you are testing worn-out shocks, you will want to get on the bumper of the cart and push down a few times.
When you do this, there should be no squeaking noise.
If, for some reason, you do hear a squeaking noise, then there is probably an issue with the shocks.
When you are testing the shocks, you should also see how the cart bounces back up to its original height.
The cart should bounce right back to its standard height.
If it is slow or doesn't seem to get to the right height at all, the shocks are probably ready to be replaced.
When you test the shocks, you want the cart to be bouncy without hearing a squeaking noise.
If it struggles to move up and down, this is yet another sign that it's time to replace the shocks.
You can confirm all of this with the local golf cart shop, but poor shocks are going to make your golf cart ride much rougher.
3. Check the Fluid and Filter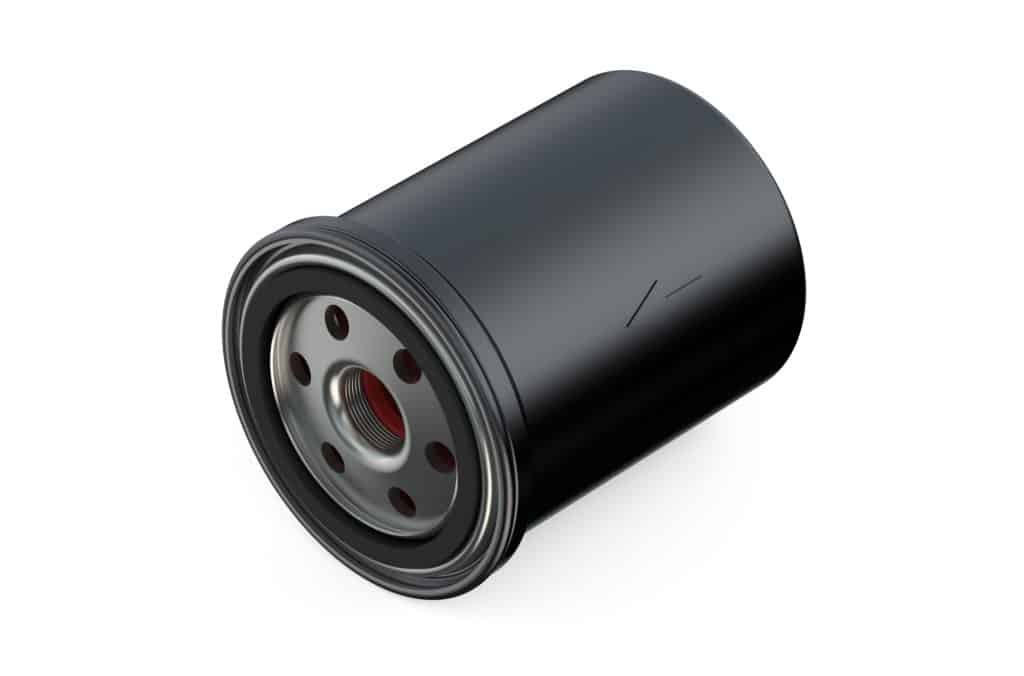 If you have a gas golf cart, you will want to check the fluid and the filter.
This should be part of regular routine maintenance, but if you have not done it in a while, it could be causing some issues with the ride.
A dirty or old filter could cause the cart to offer an inconsistent ride and make things feel bumpier.
If you want a smooth ride, all of the cart parts need to be operating smoothly.
4. Replace the Clutch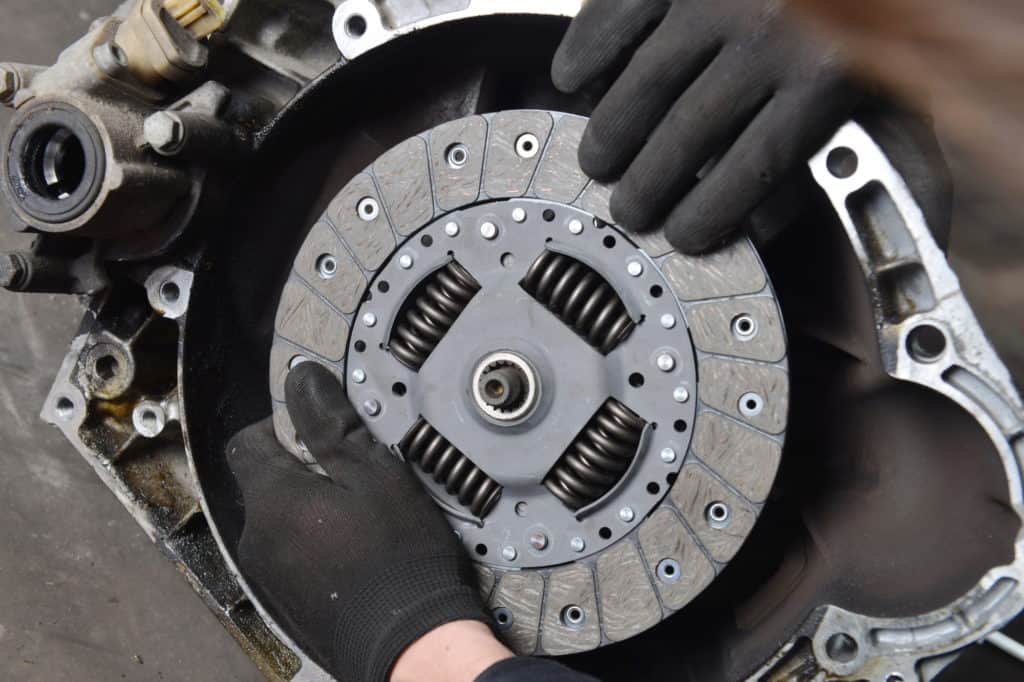 If the clutch on your golf cart is ready to be replaced, it may be causing the cart to vibrate a bit.
If you are driving and feel as though the cart is moving the entire time, then you likely need a new clutch.
The clutch replacement is something that will very likely have to be done by a local repair shop.
You can bring your cart in and let them know the exact experience you have while riding the cart.
This should tip them off to some ideas of what could be causing it and will likely lead to the replacement of the clutch.
Another thing you may notice about your ride is that there will be poor transition when climbing a hill.
You will feel as though your cart has not realized you are headed up a hill.
You will also notice that, some days, your cart feels like it can fly, and other days, it is much slower.
The poor clutch causes this change in speed.
Most people will notice it with the vibration when the cart gets started rolling.
5. Flat Spot in Tire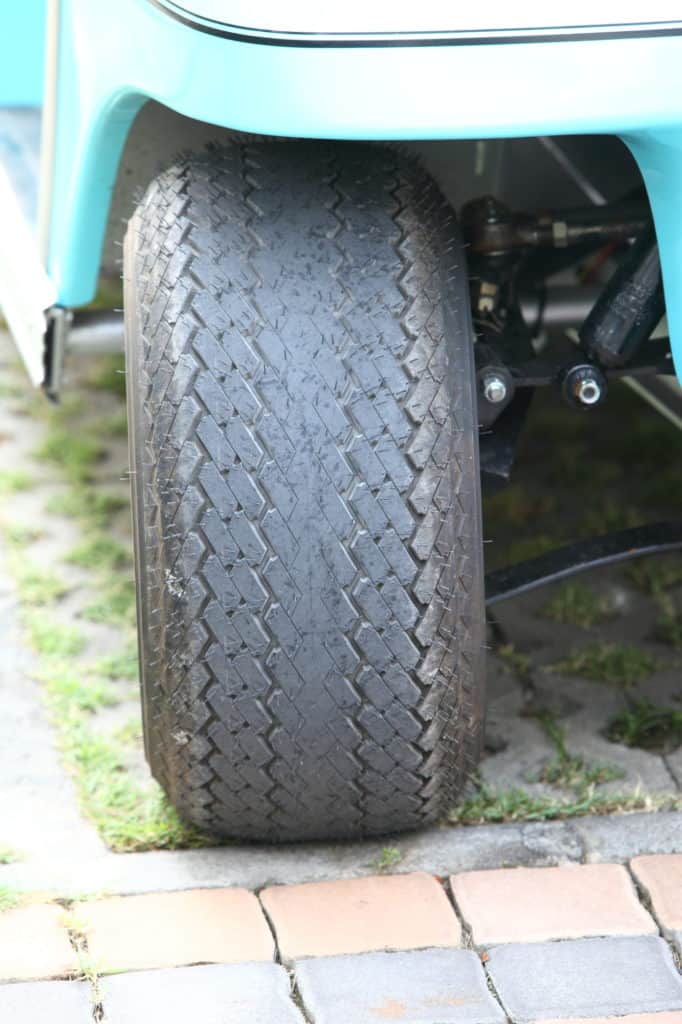 Take a look at your golf cart tires from time to time.
If you are someone who has never rotated your tires and does not take care of them when it comes to proper air pressure, then you may have a flat spot in your tire.
A flat spot in the tire is going to cause your golf cart ride much bumpier.
The best ride is going to be a golf cart which has all four tires operating correctly and with the correct amount of air pressure as well.
6. Tire Damaged or Out of Line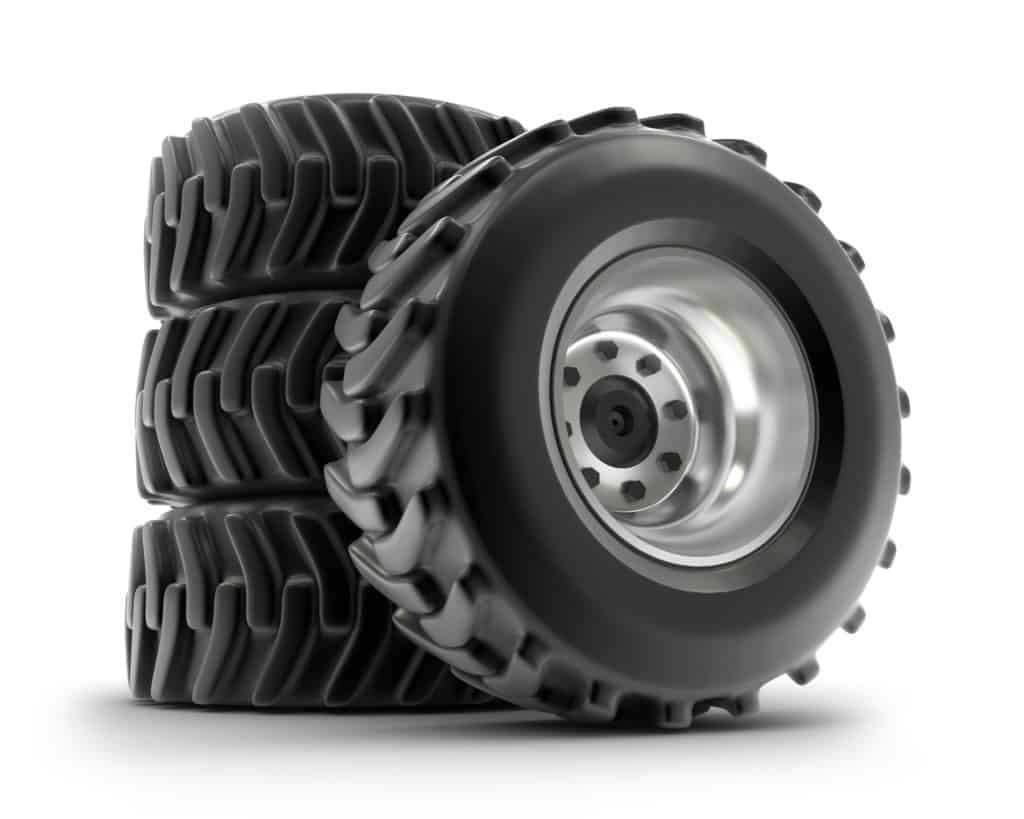 In addition to a flat spot in the tire, you may also have a damaged tire or one that is out of line.
You can usually see this just by looking at your cart, but a local golf cart repair shop will also be able to help.
Keep in mind that tires on a golf cart can be base model tires, or they can be premium.
The difference in the ride that a premium or a base model tire will provide is going to be pretty significant.
If you have a golf cart that is premium in every way, there is no reason to skimp on the tires.
Great tires will cost some extra money, but they will help the cart ride in a much smoother way.
It will be well worth your investment if you are a cart owner who enjoys driving around the neighborhood.
For cart owners who are using their carts on large properties or farms, the bumpy ride may not be a problem at all.
7. Worn Out Suspension Bushings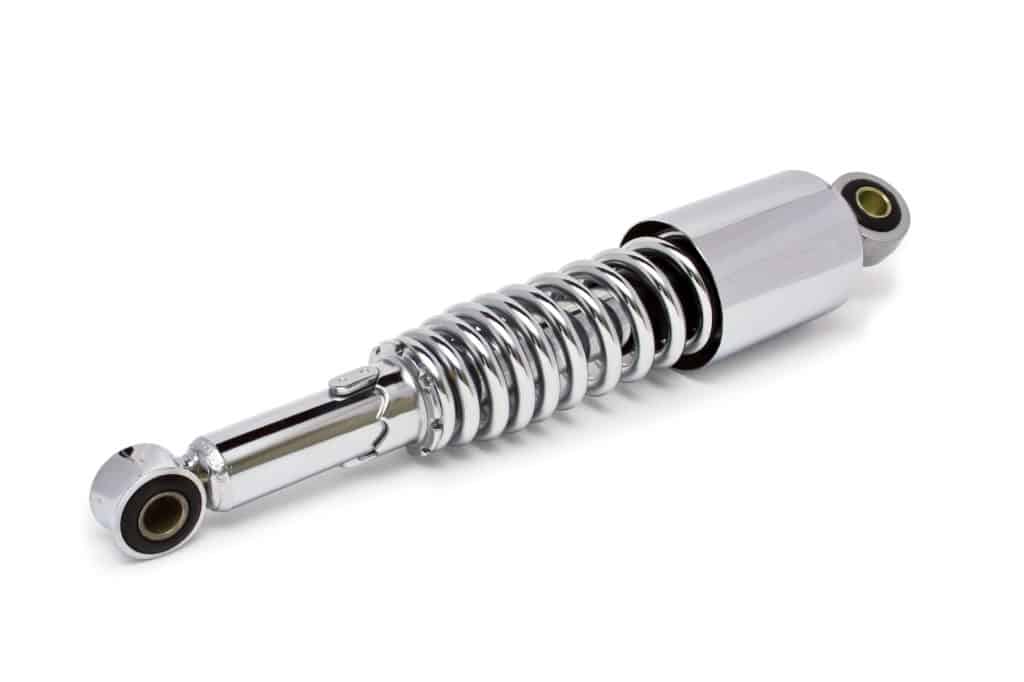 Sometimes a suspension bushing will get worn out, and it will cause the ride on your golf cart to be a bit bumpier.
A suspension bushing is a rubber pad that is attached to the golf cart's suspension system.
After a time, the rubber pads start to deteriorate.
The idea behind the bushings is that they absorb the shock as you go down a bumpy road.
When these bushings are not in good shape, you feel each and every bump you go over.
8. Check Your Lift/Tire Combo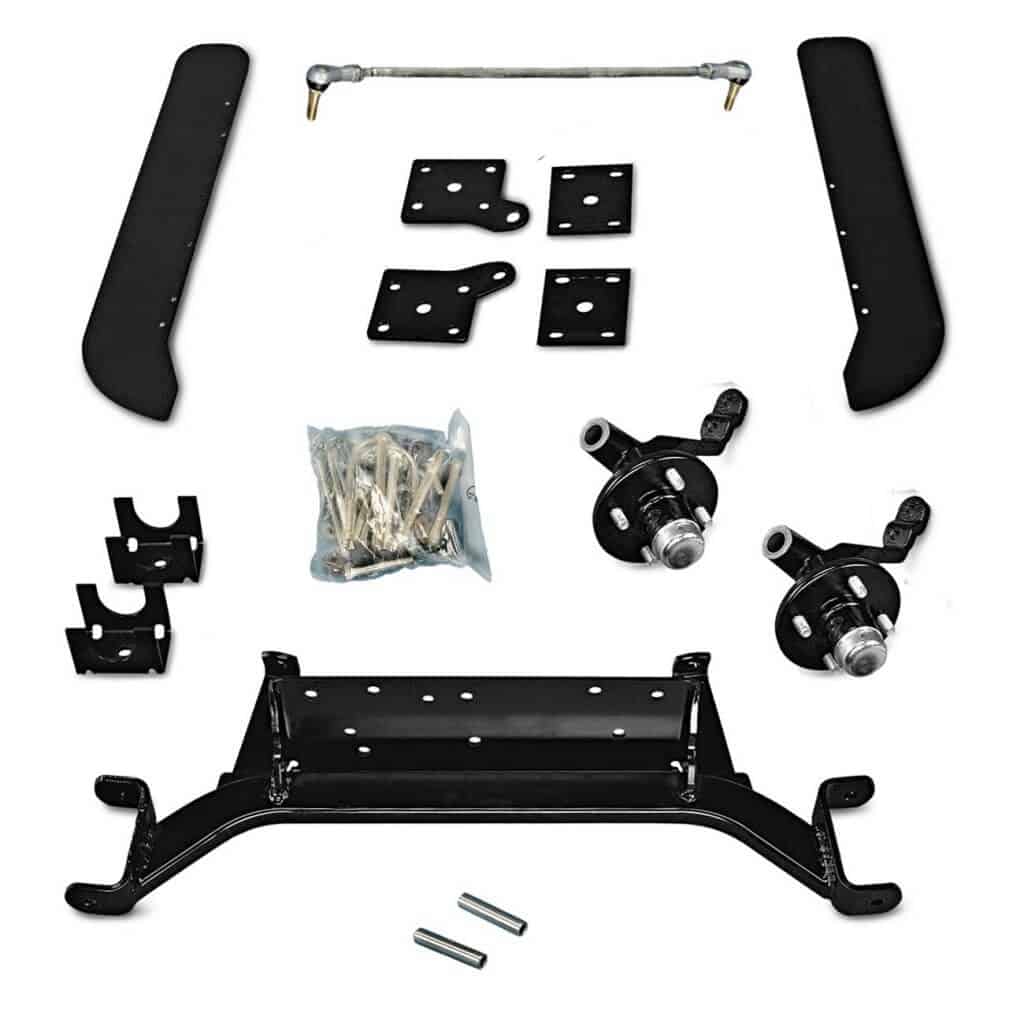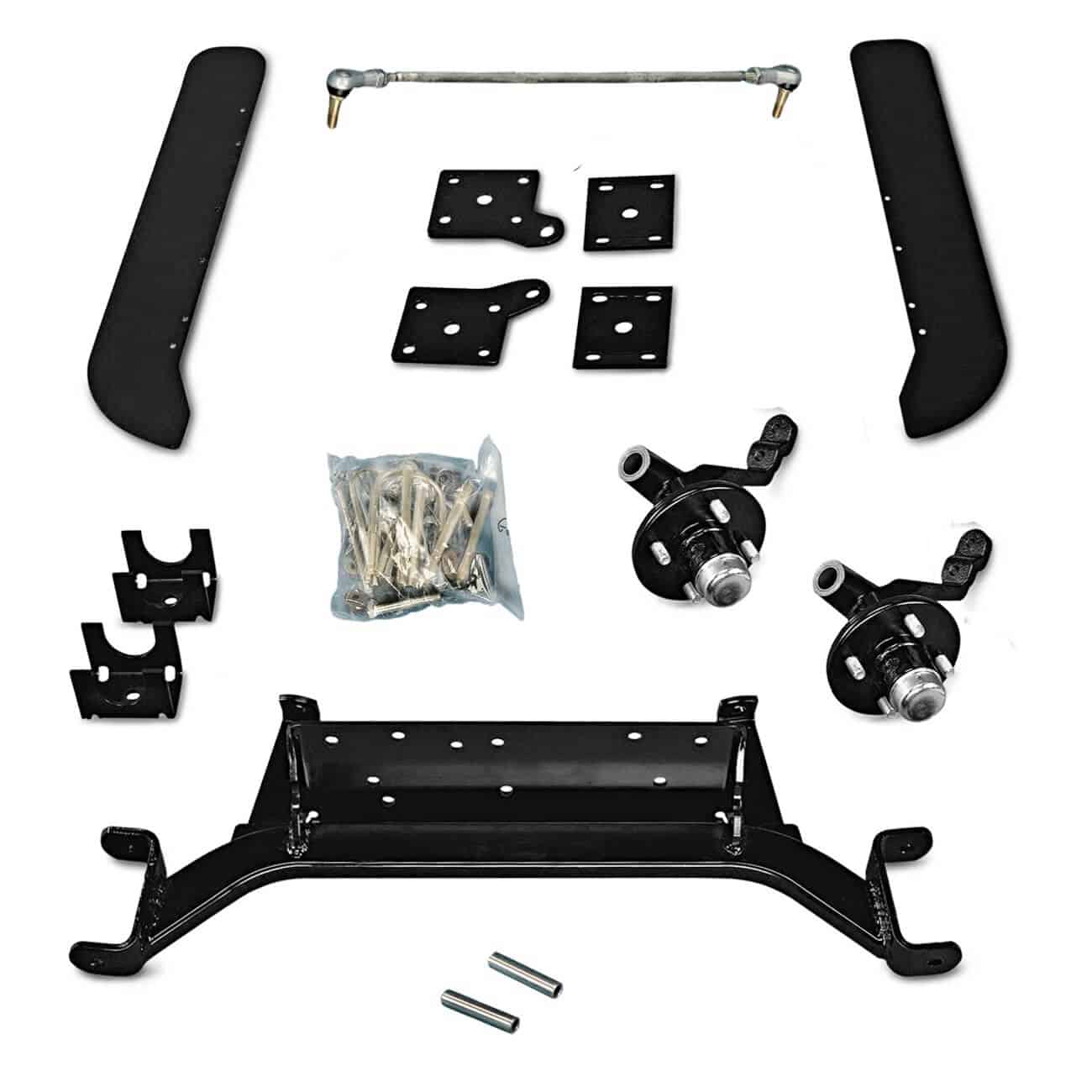 Do you have a lifted golf cart?
Sometimes a lifted golf cart does not ride as smoothly as you would like because the lift kit was not installed correctly or the tires are not the right fit.
Make sure that, when you lift your golf cart, you are following all manufacturer's recommendations.
In addition to the golf cart lift kit, you will want to ensure that the tires are a good fit for the cart.
Sometimes a golf cart rides poorly because it needs to be lifted.
If you are continually going over rough terrain, you may want to consider putting a lift kit on your cart.
When you do this, you will be able to use larger tires better suited for this type of thing.
9. Make Sure All Accessories Are Installed Properly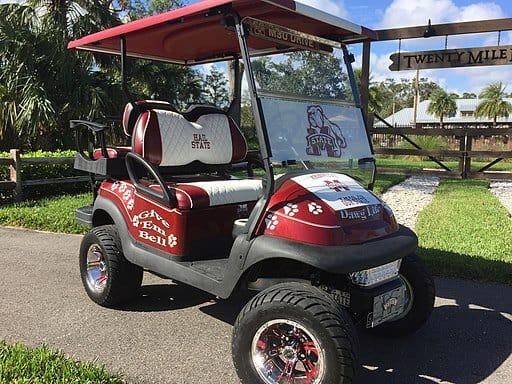 This may seem like a very simple idea, but it can help your golf cart run a bit smoother.
Sometimes, when installing accessories to our golf carts, we forget how they will impact the way the golf cart rides.
If you are putting a rain or winter cover on your cart, it can cause some increased drag if it is not installed correctly.
If you just recently changed your cart from a two-person to a four-person cart, the back seat needs to have been installed correctly to get a great smooth ride.
The customization of golf carts is getting more and more popular, but not everyone knows how to install these features properly.
If you are new to golf cart customization, you may not have adequately secured something, and it could be causing your ride to be a bit bumpier.
10. Losing Battery Charge Too Quickly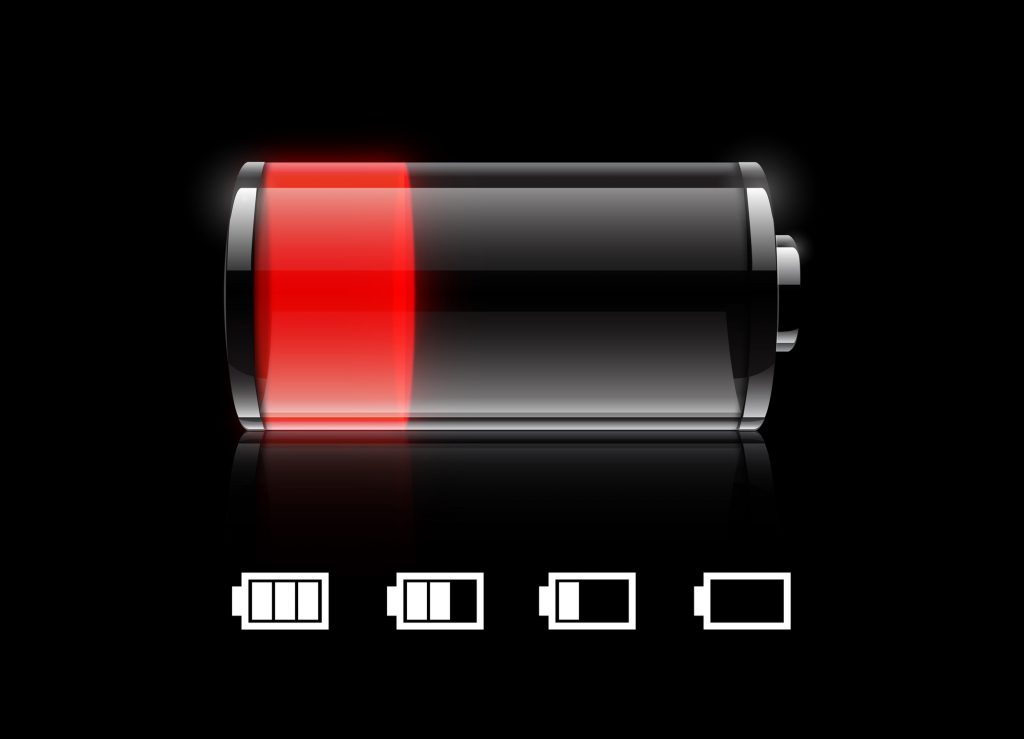 If you feel as though your golf cart ride is bumpy or sporadic, then you may want to check the health of your golf cart batteries.
Unfortunately, golf cart batteries do not last forever.
They will usually last around five to seven years before needing to be replaced.
Considering the price of the golf cart batteries, this is not all that long.
Taking care of your golf cart batteries is an essential part of golf cart ownership.
If your batteries seem to be losing charge quickly or your cart is sputtering a bit when you try and pick up speed, it could be time to replace the batteries.
It is best to replace all the batteries in your cart at once if you can do so.
Some batteries may have a longer lifespan than others, but it is usually only by a few months.
When you replace all the batteries at once, all six batteries will work together to power the cart.
When you replace only one or two, those will be the strong batteries that the weaker older ones can drain quickly.
This could reduce the lifespan of the new batteries.
If your cart is getting a bit older and you have not replaced batteries, this could be a significant reason the ride does not feel as smooth as it once did.
Conclusion
Hopefully, our guide has helped to give you some insight as to why your golf cart is not riding as smoothly as you would like.
There are lots of reasons which can cause a golf cart to have a rough ride.
Some of those reasons are easy to fix, and some will take quite a bit of an investment.
The most important part of this process is to diagnose the issue as quickly as possible so you can get to a solution.