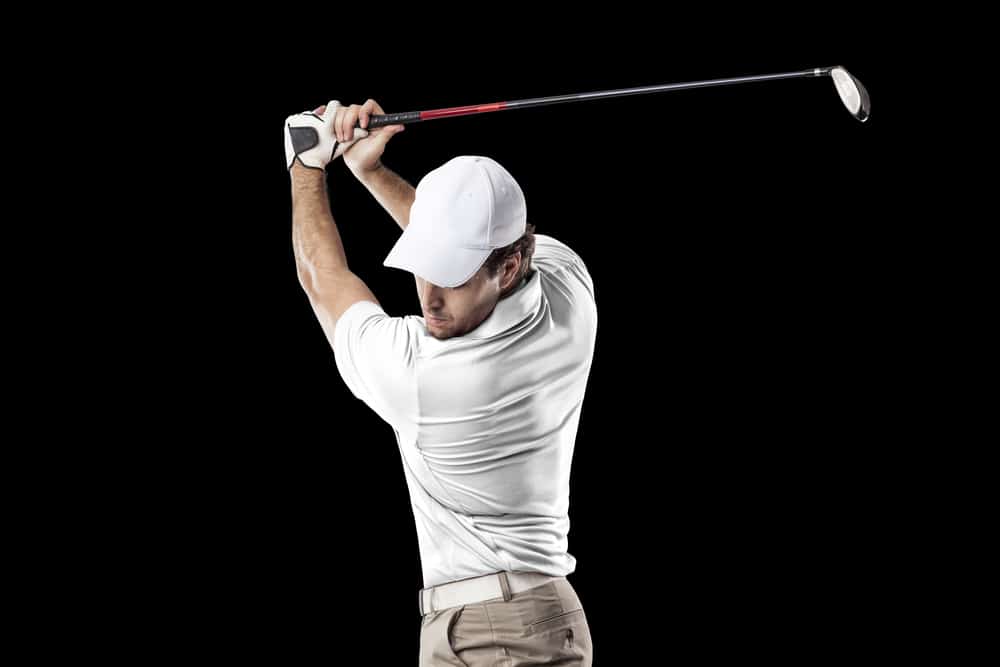 More and more golf shirts are being made with a polyester material.
Polyester is designed to be comfortable and breathable for golfers.
In addition, polyester can give you that higher-end look that you may be going for in your golf shirts.
Overall, polyester shirts should not wrinkle all that much.
If you do find that they are wrinkling, there are some ways to combat them.
We have put together a guide to help you get wrinkles out of your polyester golf shirts.
If you follow these steps, you should have a better chance of keeping your golf shirts in great shape for years to come.

How to Get Wrinkles Out of Polyester Golf Shirt (Step by Step)
There are two ways to get wrinkles out of polyester, one is to iron them, and the other way is to steam them.
We will detail both of these processes so that you can figure out which is the better choice for you.
The more involved and complicated process is the ironing, and we will detail that first.
Step 1: Gather Supplies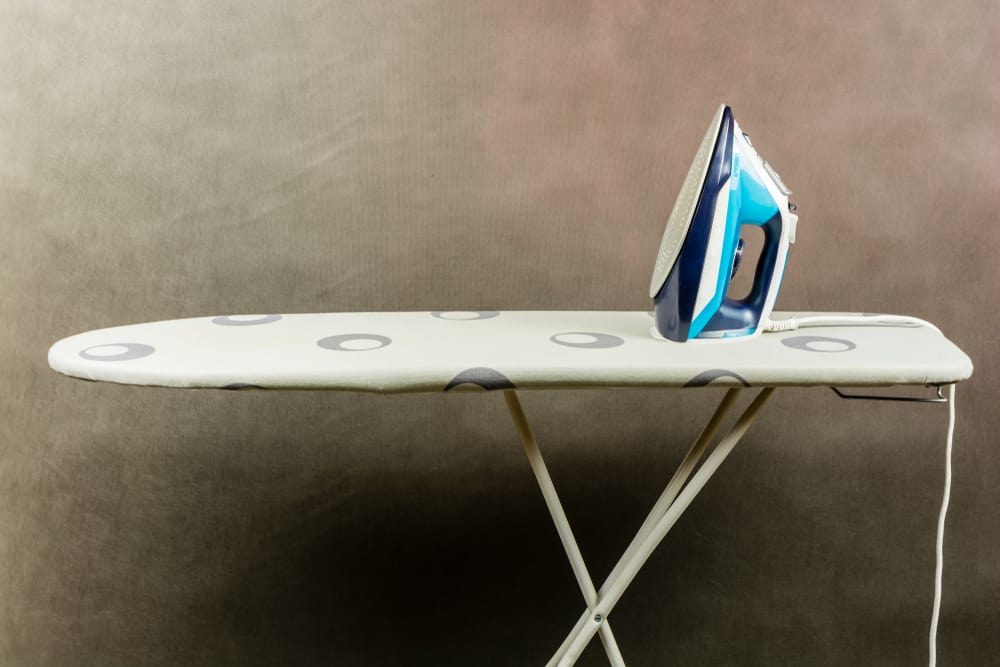 The first part of this process is to start gathering the supplies you are going to need to get this project done.
The supplies you will need are an iron, ironing board, and a hanger.
You will find the overall process to be quite simple.
The biggest problem is that you can burn a hole through the shirt and ruin it for good.
The temperature setting is going to be the most critical part of this process, and it is difficult to get it right.
Step 2: Prepare Iron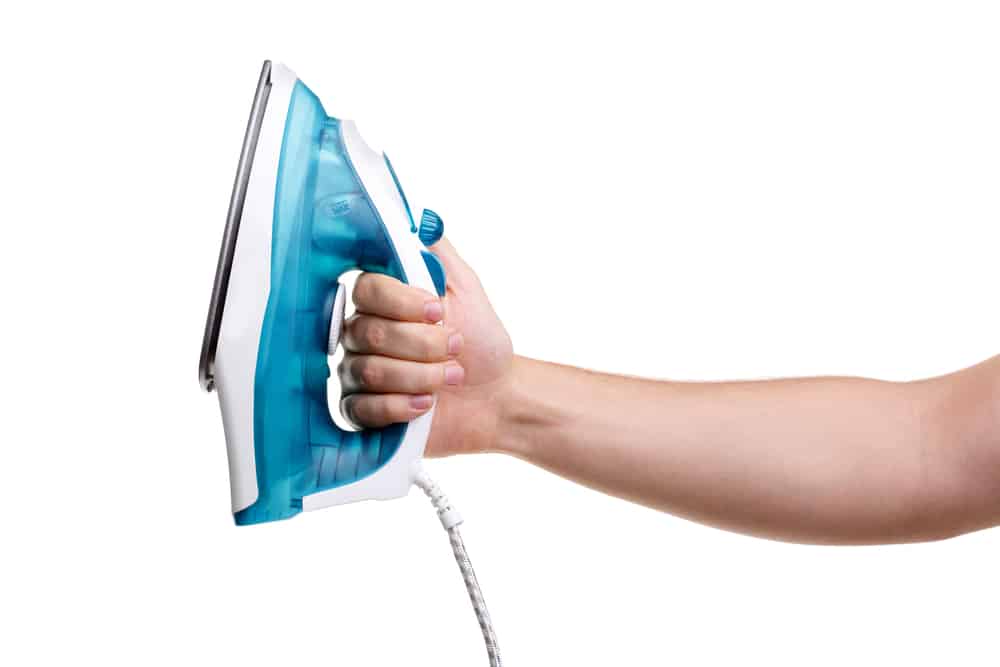 One of the most important things to remember is that polyester is made partially of plastic.
Plastic is something that burns quite easily, and with the heat of an iron, you can very easily burn your shirt and end up with it sticking to your iron.
There won't be much you can do to fix this issue with a shirt.
Once it is burned, you will not be able to remove the burn marks and get the shirt back to its original condition.
You will need to make sure that you set your iron on the polyester setting.
In fact, we like to set our iron a little lower than the polyester setting.
You can always turn the iron up, but if it is too hot and does damage to your shirt, you are going to have no way of going backward and fixing the shirt.
Step 3: Start Slowly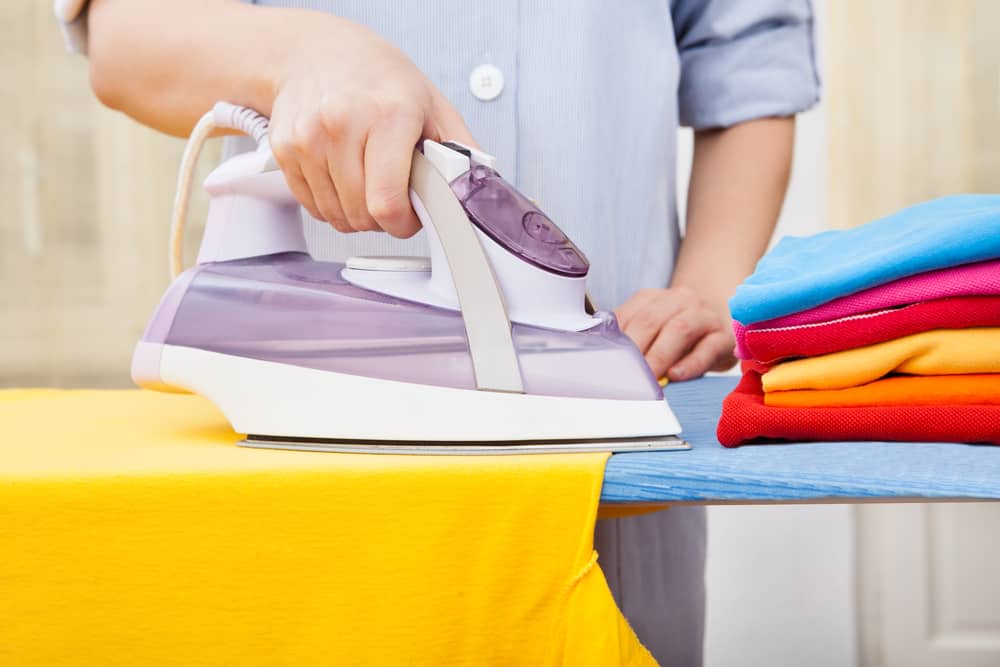 As we mentioned, you need to avoid the burning as much as possible.
Some people recommend you take a fabric piece or another less fragile shirt and place it between the iron and the polyester shirt that you are working on.
Before you first place the iron on the shirt, you are going to want to turn it inside out and work from the inside.
You can keep a water bottle nearby and spray the shirt down to give it a steaming effect on the lower heat setting.
You can even put the iron in steam mode and just use the process of going over the top layer of fabric to smooth out the lower layers of polyester.
You don't have to move fast, and you don't need to apply an extreme amount of pressure.
Instead, keep your polyester protected, your heat mild, and move with a medium pace and firm motion as you are getting the process done.
If you let the iron sit in one spot for an extended period of time, it is going to burn a hole in the shirt.
Step 4: Hang Shirt Properly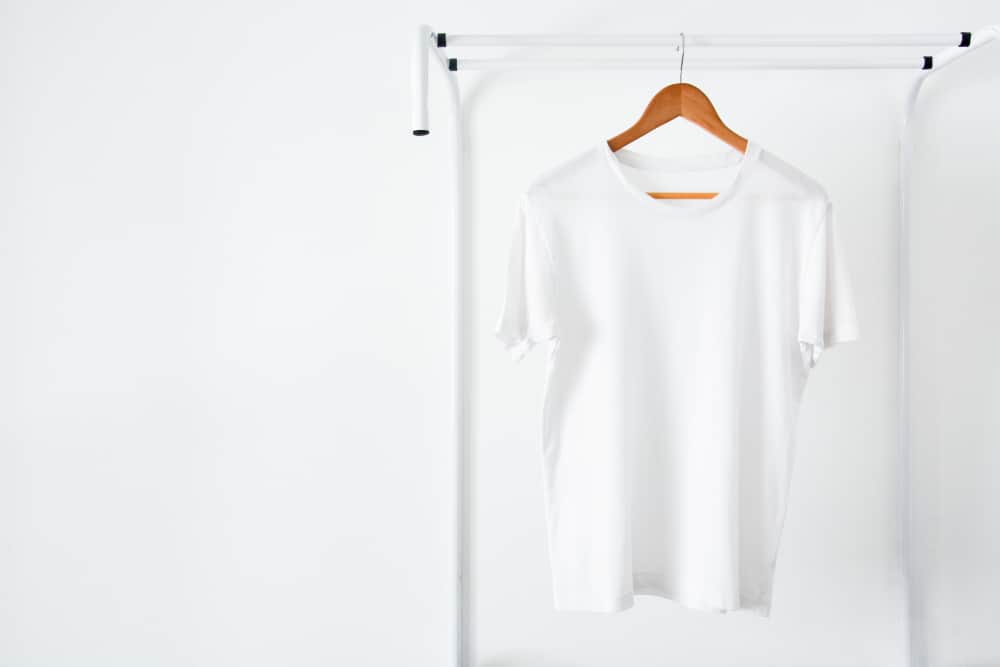 After you have ironed the shirt, you are going to want to hang it right away.
By hanging the shirt, you can make sure that the rest of the wrinkles will work themselves out.
As you can see, the most critical part of this process is to get the wrinkles out as naturally as possible.
Don't let the polyester touch the hot face of the iron, or you will end up with a negative impact on your clothing.
Once you get this routine down and you know the temperatures that you need to keep the shirt safe, you can always use it from that point forward.
The best advice we have is to proceed with caution when working to get wrinkles out of a polyester shirt.
How to Steam Polyester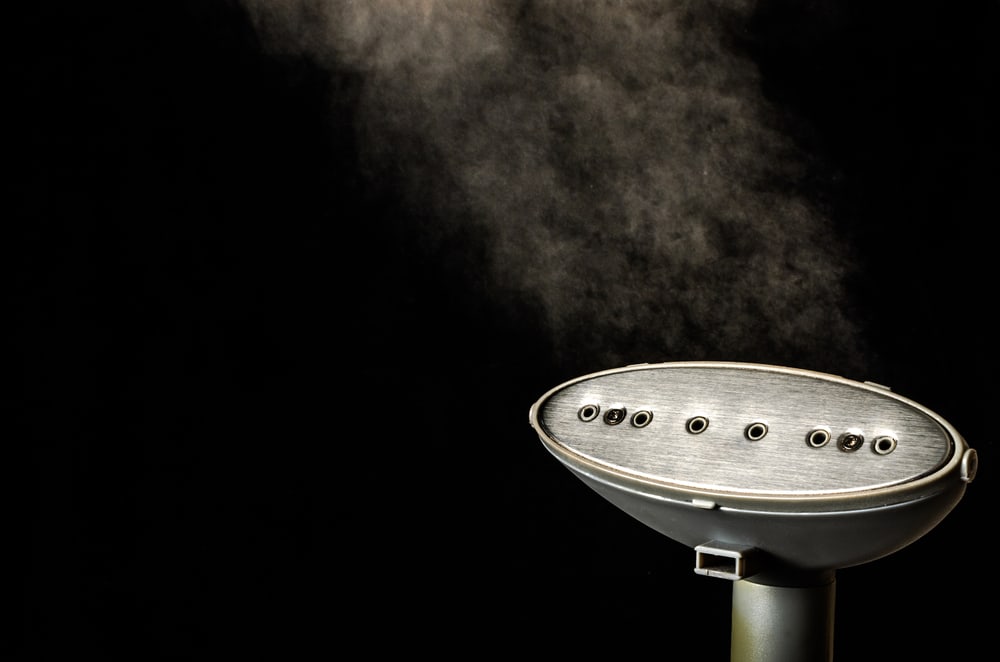 The best possible way to get wrinkles out of polyester is to steam it.
Not everyone has the ability to steam their clothing, and you will need to have a good steamer in order to get rid of the wrinkles for good.
Some steamers don't do a great job of getting wrinkles to move because they are not powerful enough.
Steaming polyester is not hard to do if you have the right machine.
With a polyester shirt, you can put it on a hanger and then take the steamer right to it.
A steamer is a good choice because it will be useful for a lot of other household projects.
Steamers are really great at cleaning, taking care of these wrinkle type needs, and other small projects in bathrooms and kitchens.
When you use a steamer on a polyester shirt, you may need to hold one end of it so that it is a little tighter.
How to Avoid Wrinkles in Polyester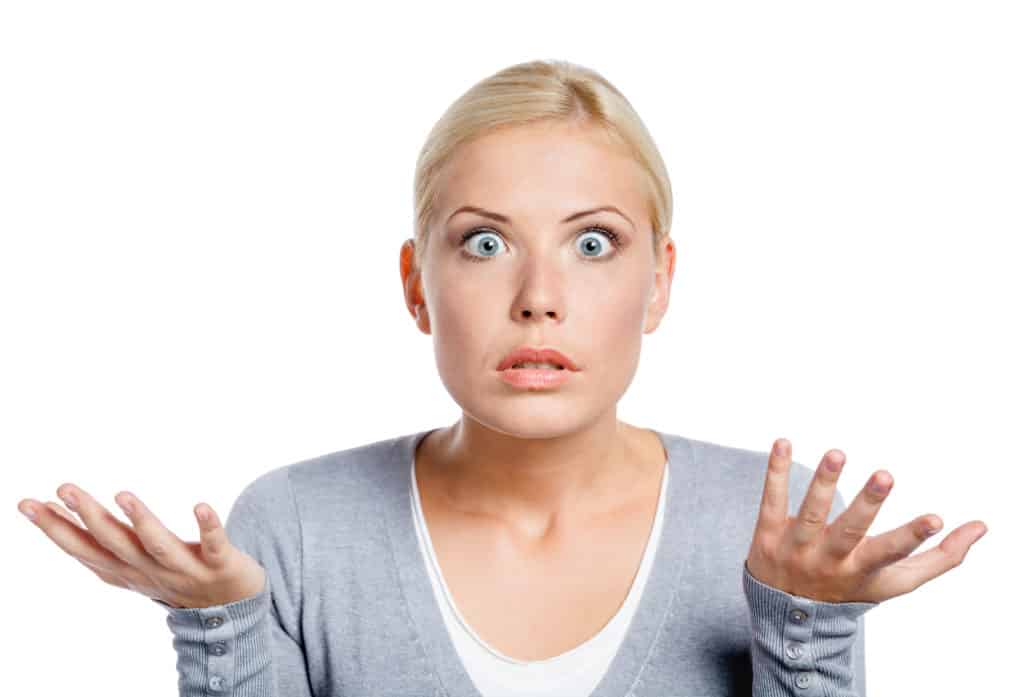 When you realize how delicate polyester can be, you must make sure that you are doing everything you can to avoid wrinkles.
If you can get through washing and drying the fabric without any wrinkles, you will save quite a bit of time.
You can take your polyester shirts to the dry cleaners, and that is going to help avoid wrinkles completely.
However, this will also end up costing you a bit more money as well.
When you get a polyester golf shirt, you should look at the requirements and see what they suggest to help you keep the shirt clean and wrinkle-free.
The dryer is where you need to be careful.
The heat is going to dry the shirt, and the cold air from the dryer will set it.
Make sure that you follow the exact recommendations on the tag of the shirt so that the shirt will finish properly and be wearable right out of the dryer.
If you are one of those people who lets your clothes sit in the dryer for a few days before you fold them, be ready to have a lot of wrinkles to clean up.
If you can grab your polyester shirt out of the dryer just as the cycle is ending, you can save yourself from having to do any kind of ironing.
You may find that, when you pull the shirt out, it is still just a tiny bit damp,
A damp shirt is going to dry with fewer wrinkles than a shirt that you pull out that is completely dry.
Are Polyester Golf Shirts the Best?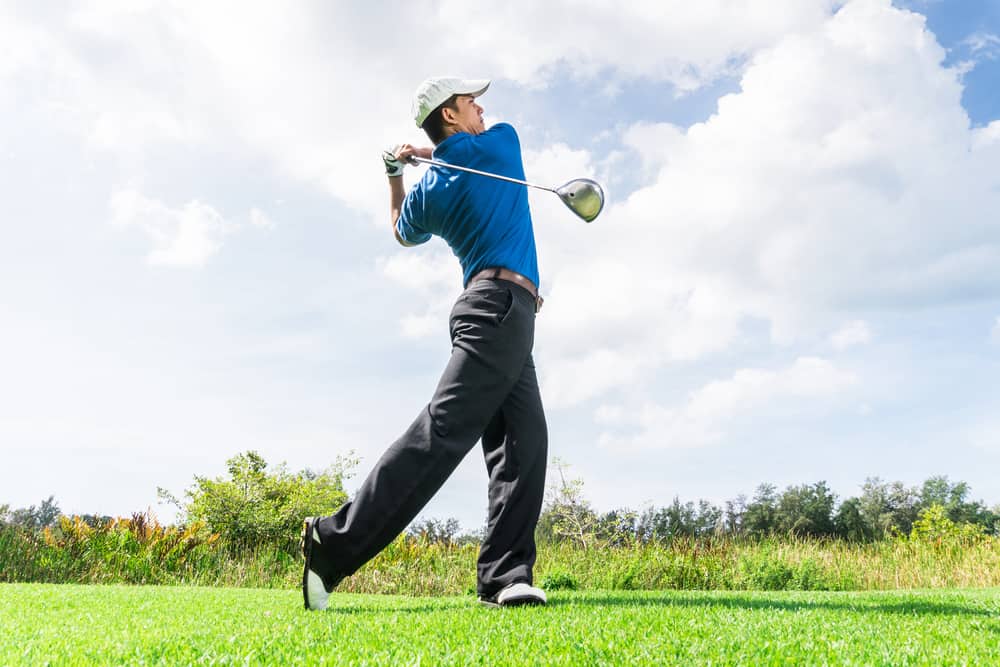 Polyester golf shirts became popular many years ago.
The polyester golf shirts don't tend to breathe nearly as well, and they are obviously much more challenging to take care of.
Golfers enjoy this type of fabric because it is available in lots of colors and easy to find.
However, polyester golf shirts are not always the first choice of many players.
Some golfers think that the original cotton shirts are the best to play with.
The cotton shirts have come a long way, and they are very advanced in their fabric now.
Cotton is an excellent fabric to wear when it is cold out, and it also works when the weather is warm.
There are many different types of cotton now, and depending on how refined it is, you will be able to get the performance you need.
Players also need to consider style and what they feel looks best.
Polyester tends to have a different fit than other fabrics on the market.
Do Golf Shirts Need to Be Dry Cleaned?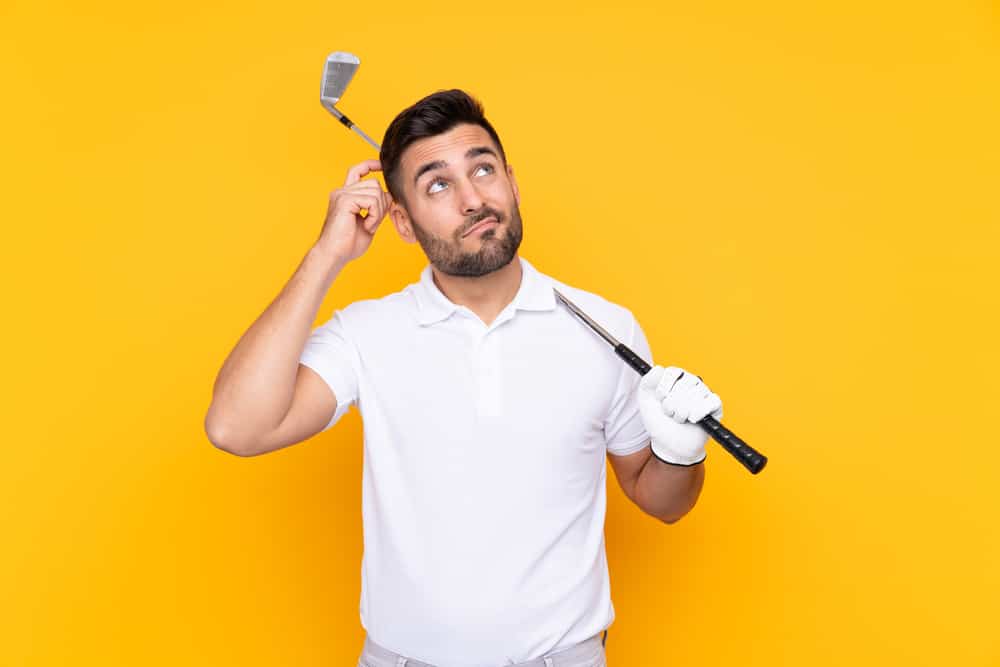 Golfers who play a lot will end up with a lot of golf-related laundry.
If you are an avid golfer, you are going to want to make sure that you keep the majority of your golf wardrobe relatively low maintenance.
If you end up choosing golf clothing that is difficult to maintain, you might have some problems on your hands.
If you play golf a few times a week and have all of your golf shirts dry cleaned or laundered, you can accumulate a bill almost high enough for another round of golf.
There are certain golf shirts that may be high-end materials or from a special course that are worth sending to the dry cleaner.
However, for the majority of your golf clothing, you should be able to wash the clothes yourself and take care of them for a much lower price.
Is Wrinkle Release Spray Effective on Polyester?
If you are thinking of taking the shortcut and using wrinkle release spray on polyester, you can think again.
Wrinkle release spray is not going to work on polyester.
Although it would be nice to be able to take a shortcut like this, it is not enough to work on this type of fabric.
The wrinkle release spray is not always all that effective on any of the products that it is used on.
Instead of trying a shortcut like this, you can try and use your dryer to help you fix a wrinkled shirt.
Simply get the shirt just a little damp and then put it in the dryer.
The dryer will get the shirt back to a condition that you can wear it and feel comfortable without having to iron it.
If you can get the shirt to a good condition while you are on the course, it will not wrinkle more, and you should stay looking good for your entire round.
Overall, your polyester shirts can be easily cleaned and maintained as long as you know the proper steps.
Conclusion
If there is one thing you can take from this article, it is that you can very easily ruin your polyester shirt.
If you don't take precautions when you care for your polyester shirts, you are going to end up buying a new one.
It's best to have a golf wardrobe that is going to incorporate more than just one type of fabric.
Having a variety of options will make you look better and make it easier to do your laundry as well.
Always pay attention to the temperatures you use when you are dealing with polyester.
Try to be attentive to your laundry coming out of the dryer, and you won't have much work to do to take care of your shirts.