If you have been considering the Callaway Apex Irons or the Ping i200 irons, you have narrowed your choices down to a few great sets of clubs.
Both the Ping and the Callaway Apex offer players a wide range of benefits.
Although these clubs are built for the same type of player, there are some significant differences between the two.
Being aware of the differences and the choices you have will help you make a much better club choice.
We will give you some information on the Ping i200 and the Callaway Apex so you can make an educated decision.

Ping i200 vs. Callaway Apex (Differences, Benefits)
Ping i200 Benefits
You won't have to be around the golf game long to understand that Ping is known for feel.
The Ping golf clubs typically have a better feel than many other golf clubs on the market, even in their game improvement sets.
The Ping i200 are certainly a club that feels great.
Our favorite thing about this club is that it is made to look like a player's blade, but it performs like a forgiving game improvement iron.
If you like a thin top down look, the Ping is extremely thin, and when a player looks down at the ball, they will feel as though they can hit the ball cleanly.
The Ping i200 has a slightly stronger loft than a player's club, but it is not extreme.
Many game improvement type irons are going to lower lofts by several degrees, but with the Ping i200, you only see a difference of one degree.
The Ping i200 is a low spinning iron, which is good for those golfers who have a hard time keeping the ball straight.
It is not the greatest for those who are looking for help to stop a long iron in its tracks on the green.
This will come in time, and if you have enough club head speed, you can absolutely get the i200 to stop on a green.
The i200 is designed to give players good ball flight on their shots as well.
Even though the lofts are slightly lowered, you can still get quite a bit of launch on the shots you hit.
The center of gravity in the iron head is low enough to help get the ball up in the air.
One thing most golfers will find very beneficial with the Ping i200 is the fact that you can miss the club face slightly and still get plenty of distance.
When you miss the club face with a blade iron in your hand, you are going to have a very poor result.
For golfers who love the feel and performance of a blade but don't quite have the consistency to hit them solidly, the Ping i200 is a great choice to consider.
The Ping i200 comes with an option for the Power Specs technology.
The Power Specs are essentially irons that are made even stronger by adjusting lofts.
Golfers need to make sure that adjusting the loft of their irons will not change the ball flight too much.
Technically, an iron with less loft is quite a bit less forgiving than something that has a lot of loft.
Other adjustments were made to golf irons so they can launch the ball a little higher, but you will still need to watch out for this issue.
Depending on whether you are purchasing new or used Ping i200 irons, you will notice they are offered in a number of different shafts.
The stock Ping shafts are built for a mid-handicapper who needs a little help getting the ball around the course but can still make great contact.
Ping irons are known for being higher in price, but they are also known for holding their value.
If you purchase a set of Pings, chances are you are going to have them for a very long time.
Keeping this thought in mind will help you decide which set of irons is the better value for you from a long-term point of view.
The Ping i200 irons came out in 2017.
Most of the irons you are going to find today in the i200 are going to be used sets.
As we mentioned before, Ping used sets of golf clubs are very high performing and hold their quality.
Callaway Apex Benefits
The Callaway Apex iron is another club which is built to feel and perform like a player's club, but it is actually a game improvement iron.
The Callaway Apex irons are known for their distance.
As a company, Callaway is well known for both distance and forgiveness when it comes to their top performing attributes.
Most recently, Callaway has worked on feel as well.
The Apex has a medium thick top line, and they are built for distance.
The lofts on the Apex irons are going to be quite strong, and one of the first things you notice when you hit them is that they fly a long way.
Most people are noticing these clubs fly about a club longer than any other previous clubs they have used.
This is an excellent thing if you are a player who struggles with distance, but if you are looking for forgiveness and feel, then this may not be the best fit for you.
One problem when you make a player's iron more forgiving is workability.
Golfers with low handicaps want to work the ball.
They need to be able to hit high shots, low shots, and fades and draws.
With the Apex irons, you will be able to control your ball flight quite well.
The trajectory is a little harder to control, but it is possible with some practice.
Most players find the ball likes to launch pretty high in the air, and therefore, it does not hold the flight all that well.
Another great thing about the Callaway Apex irons is that even when you miss the clubface's center, you will not lose a tremendous amount of distance.
Distance loss will happen when there are large misses, but that is what makes these irons so great.
Years ago, if you missed the center of the clubface, you would be looking at a loss of ten or more yards.
Today, with the Apex in your hand, it may only be a matter of four or five yards, and sometimes there is no loss in distance.
The Apex irons started at a relatively high price when they were released in 2019, but they have since dropped considerably.
Regardless of whether you are buying the Apex new or used, you will get some very high performing golf clubs which should last you quite some time.
Comparing Ping i200 and Callaway Apex
The Ping i200 and the Callaway Apex irons are both very well known for being high performing and having a great feel.
The i200 and the Apex have a few very similar features, but there are some differences which should be considered.
1. Feel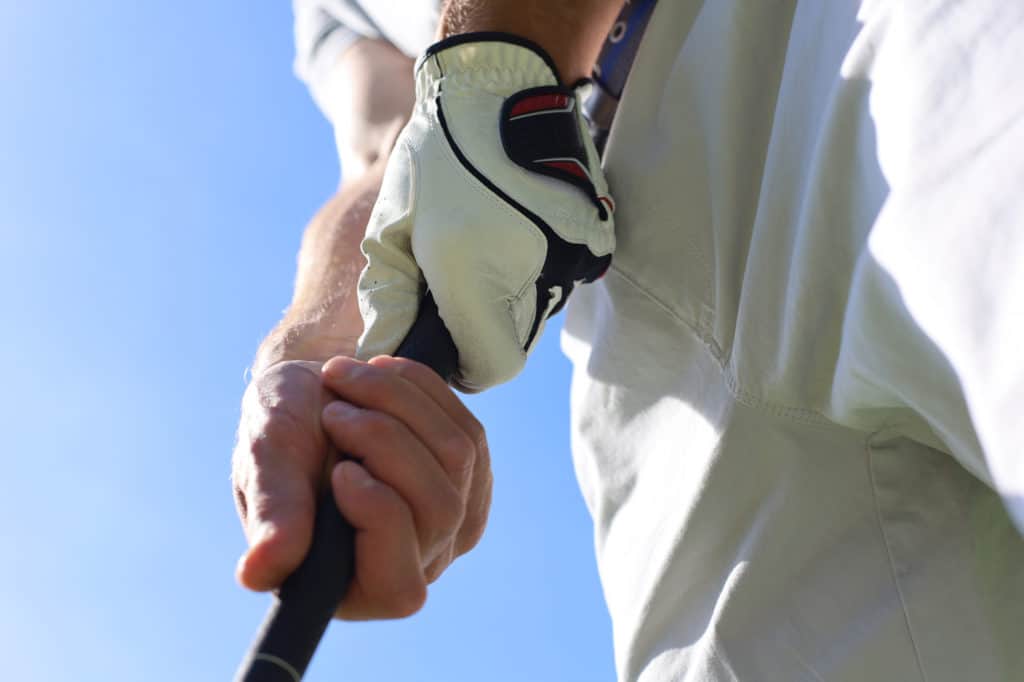 When it comes to feel, Ping is usually going to win any competition.
Ping is known at times for sacrificing things like distance to give their customers a better feel with the irons they produce.
If you find that you lack feel in your current club, switching to a Ping will be a welcome change.
Most of the time, we would have to say that Ping wins any kind of feel contest.
However, in this instance, the Callaway Apex is almost as good as the i200.
The Callaway Apex has improved greatly over previous versions of this iron, and they now have a very good feel.
Since both irons provide golfers with a great feel, you will have to choose which one of these is going to be the best fit for you.
It's hard to declare one the winner.
2. Sound
The sound of the Ping irons is a little duller than the Apex.
Apex irons have a bit more of a click when they are hit, but it is not loud or hard feeling in any way.
If you are very particular about sound when you hit golf clubs, the Ping could be the better choice.
3. Look
The look of these two clubs is a bit different.
With the i200, you will get an iron which looks almost exactly like a blade iron, even though it is not a blade iron.
The apex looks like a cavity back iron that is trying not to be cavity back anymore.
If you are particular about a thin top-down look, there is no question that the Ping i200 is the better choice.
The Callaway iron is in no way clunky.
If you compare the top-down look or the Apex's overall size to the Big Bertha, Rogue, or Mavrik, it will be thinner.
If you compare the Apex to the Apex Pro, it will be thicker.
This is why we like to think of the Apex as a club that is a step between the cavity back and the blade.
4. Distance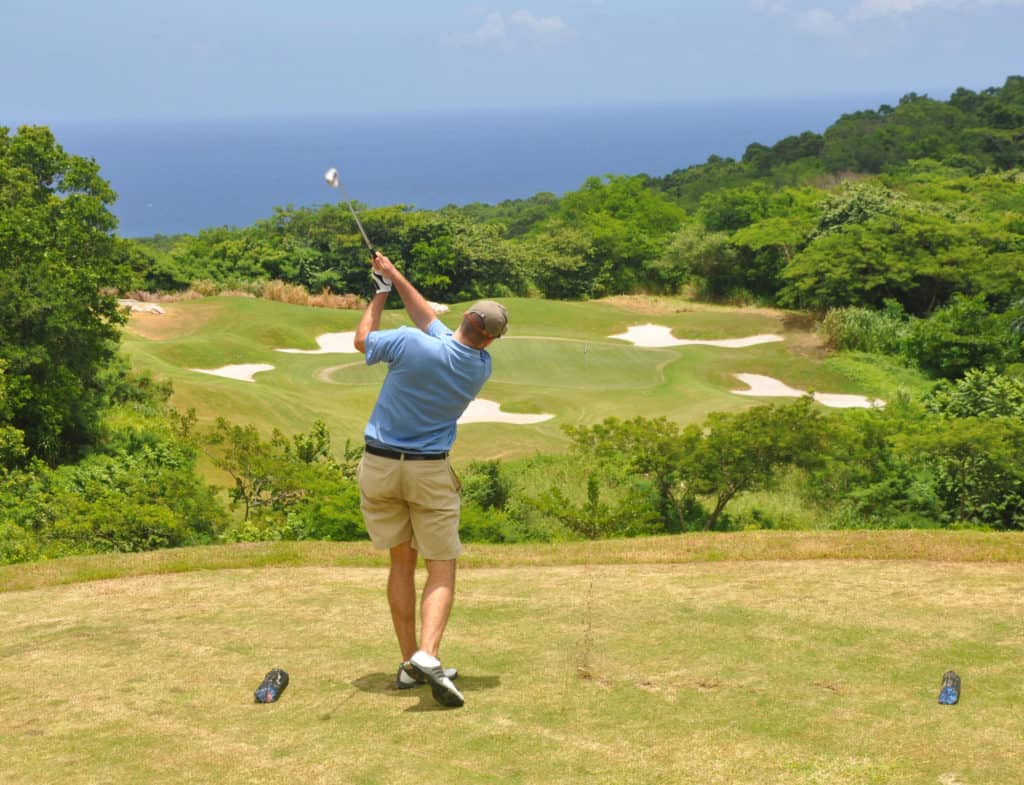 The Callaway Apex is going to win the distance category when you compare these two golf irons.
The problem with using only this fact to make your golf iron decision is that it doesn't tell the whole story.
On a standard set of Ping i200 irons, the pitching wedge is going to be 45 degrees.
On a standard set of Callaway Apex, the pitching wedge is 43 degrees.
Two degrees of difference is going to have a significant effect on the yardage you are capable of hitting this club.
Although the Apex seems to be a much longer club than the i200, the lofts are not exact, so it isn't totally a fair comparison.
If you are undecided between these two sets of irons, it makes sense to choose based on feel and dispersion instead of distance.
If you find that you like everything about the Ping i200, but you don't hit it as far, simply club up, and it will be virtually the same thing.
5. Forgiveness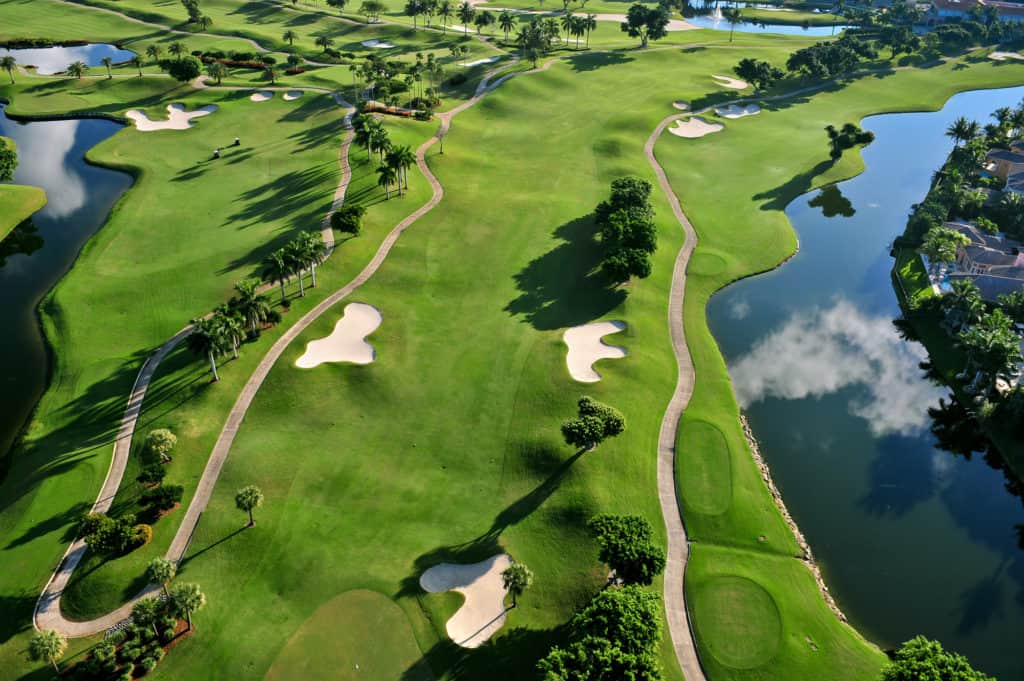 Both the Ping i200 and the Callaway Apex are built to have some forgiveness.
The forgiveness of these irons is not going to be quite like an offset oversized game improvement iron.
They are more like something in between these two.
The sweet spot is just large enough that, if you miss it, the ball will still travel quite far.
In fact, with both sets of these irons, this is the one thing people tend to say stands out the most.
You can miss the ball slightly and still get a decent shot out of this.
If you get a little nervous and miss it a little when you are hitting over a water hazard, it's good to know the golf club has your back.
Sometimes just four or five yards of difference can equate to three or four strokes off your score at the end of the day.
The launch is another area of forgiveness that is important to remember.
A club that has a low center of gravity will have a higher launch.
Most mid-handicappers who would be interested in an iron like this are going to benefit greatly from a mid to high launch.
Not only will distance increase, but the landing and the spin will be much better as well.
Even though the Apex irons are built with a little less loft, the club's overall design and makeup still allow for golfers to get the ball up in the air.
6. Price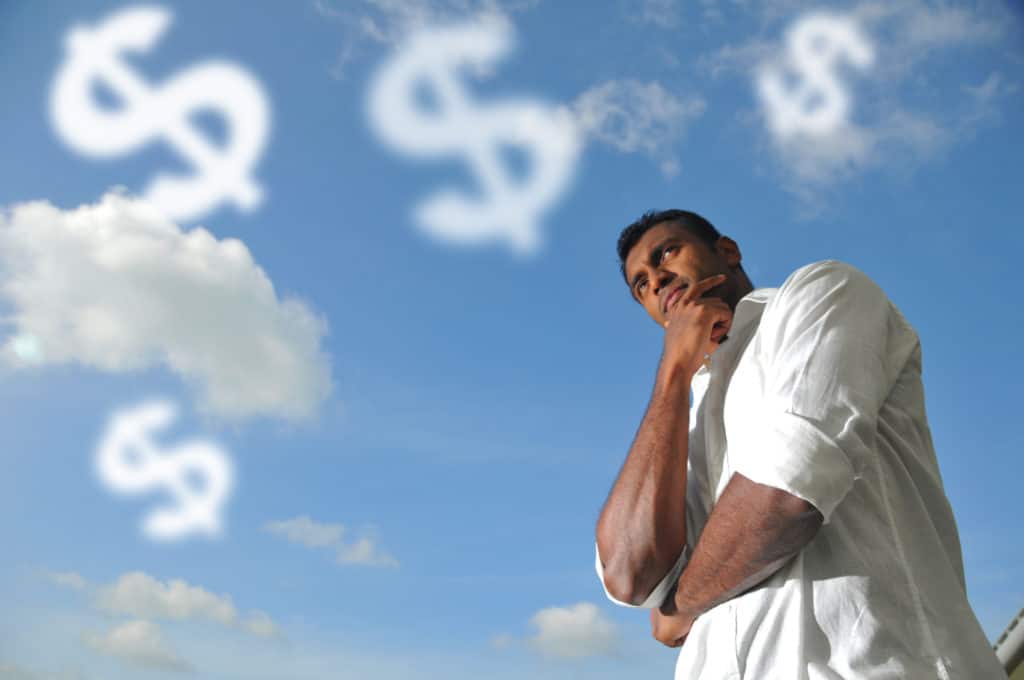 The price of the Callaway Apex and the Ping i200 is probably going to be relatively similar.
The Ping prices tend to take longer to drop than the Callaway, but since the Ping is an older release, you will probably find these two to be around the same price.
Since these are a little higher performing than a standard game improvement iron, they started at a little bit of a higher price.
Most people (and golf professionals) would tell you these irons' pricing is not high for what you are given.
7. Manufacturer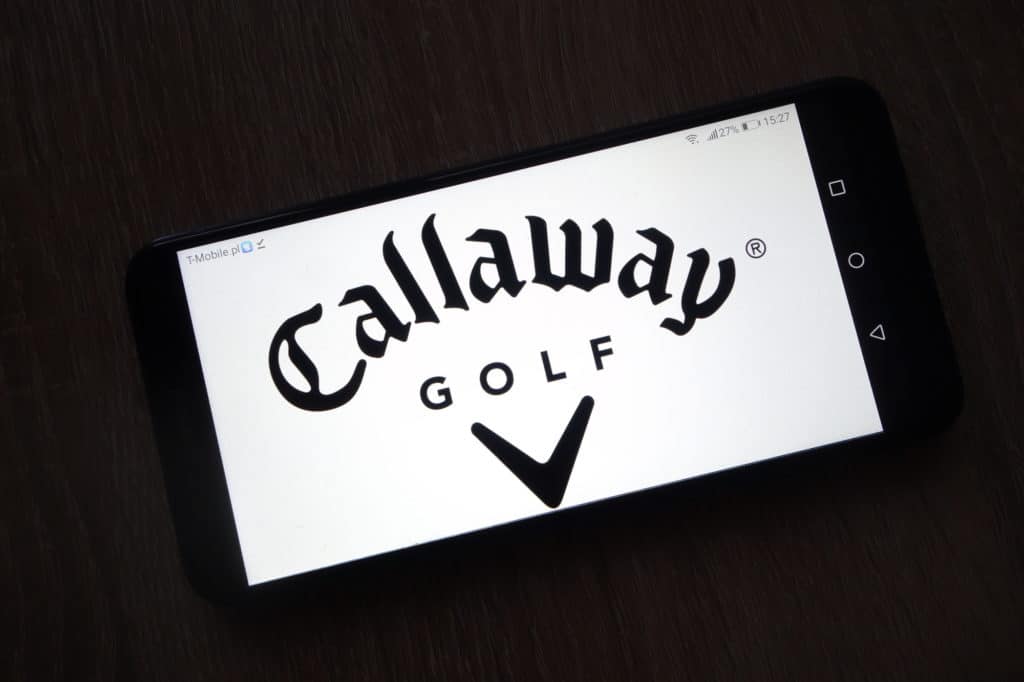 Is one of these manufacturers better than the other?
Although most people will find they become loyal to a specific golf brand, it's impossible to say that Ping is better than Callaway or vice versa.
Both of these companies will cater to a different customer, and they each make some really great products.
In addition, both Callaway and Ping will stand behind any warranty issues that should come up.
Conclusion
Hopefully, now you have an excellent understanding of the differences between the Ping i200 and the Callaway Apex.
Both of these irons are in an outstanding category of clubs that feel good and look good but also help the mid-handicapper play well.
If you are not quite ready for a set of blades or don't want to learn how to hit a blade, then this is a perfect type of golf club for you to consider.
The set of irons that truly comes out on top will depend if you are looking for feel or distance.
Golfers who need distance should go with the Apex.
Golfers who value feel and performance need to give the Ping i200 a try.