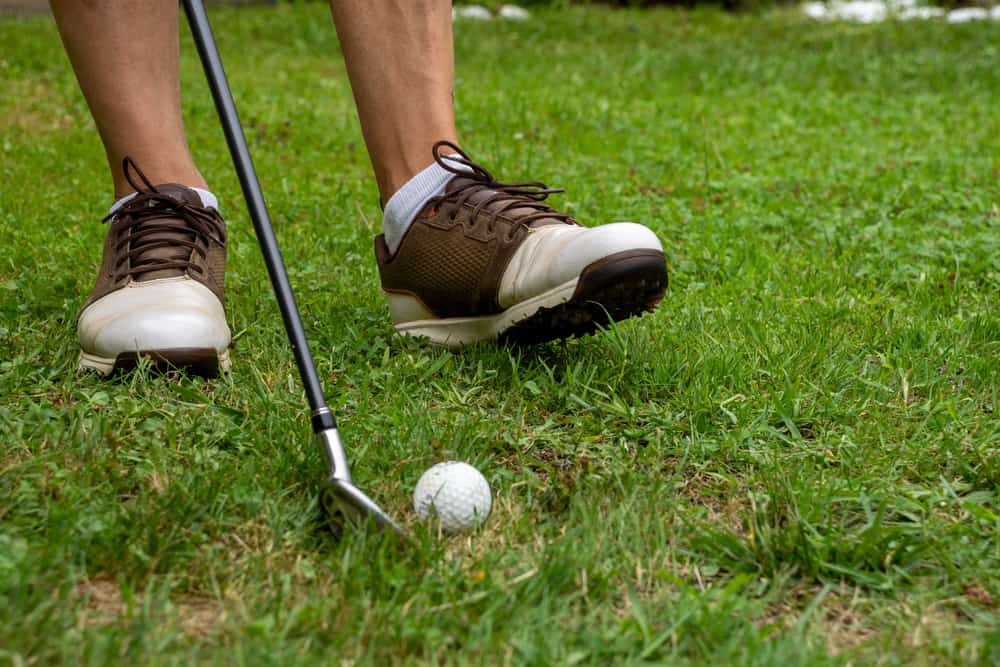 Golf shoes do not last forever.
It's unfortunate that golf gear can be so expensive, and it constantly needs to be replaced and upgraded to meet the needs of your game.
However, there are sales and deals to be found.
You just need to know where and when to look.
Sometimes when we see golf shoes go on sale, we will buy a few pairs at once.
Let's face it: shoe sizes don't really change!
What Is The Best Time To Buy Golf Shoes?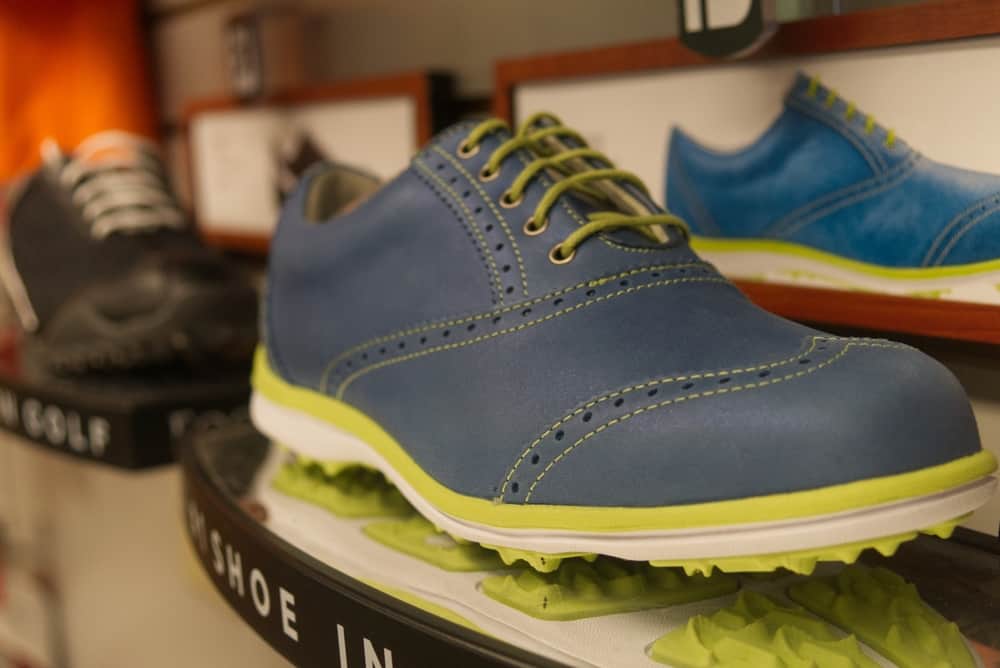 The best time of year to buy golf shoes is the fall.
In the fall season, golfers have played a lot of golf, and they are not purchasing quite as much as they were in the spring.
Golf manufacturers know this, so they start to reduce prices to increase sales.
In addition, many golf manufacturers offer new shoes in the spring to help get golfers excited about the upcoming season.
If you don't need the latest and greatest products the second they come to market and can hold out until the fall, you may find that you get a great deal.
When buying golf shoes in the fall, you should still have no problem finding availability and quality.
This is not quite the same as waiting to buy golf clubs that could sell out.
There are likely still going to be plenty of shoe options for you to consider.
The fall is also when we start to see holiday specials and deals.
Golfers who are ready to purchase things for the holidays may benefit from the Black Friday sales offered.
In addition, if a company is deciding not to keep a new pair of shoes as part of its lineup, it may deeply discount them before the new year to ensure that it can clear out room in the warehouse.
Essentially, all the great reasons to purchase and save money will come together just when the golf season ends in the fall.
This is the time to grab your shoes for next year.
What Time Of Year Do Golf Shoes Go On Sale?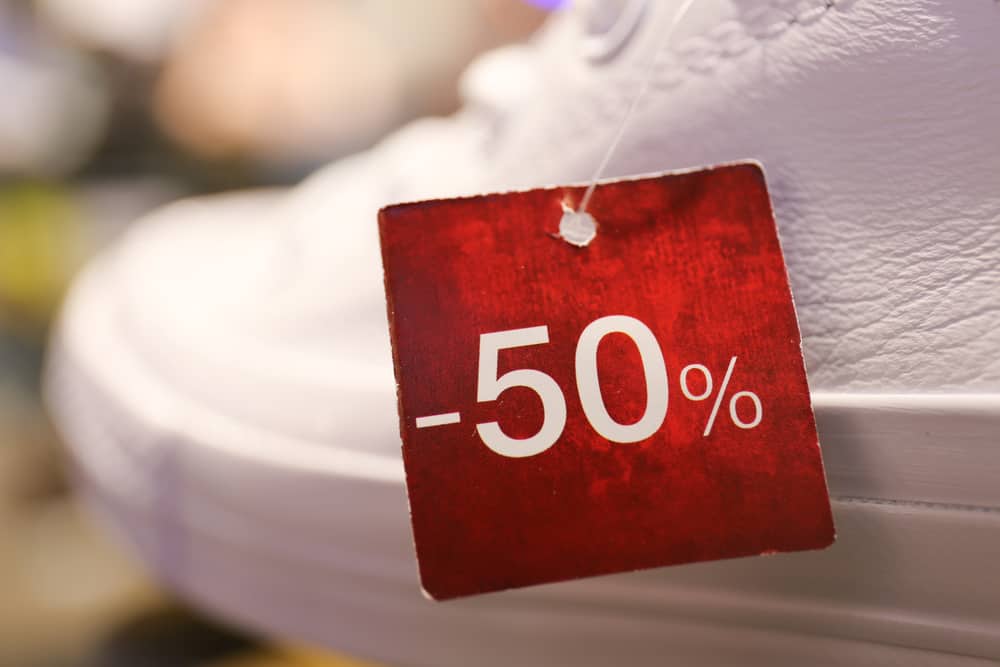 Golf shoes go on sale at the end of the season.
The summer is considered the golf season regardless of where you are located.
Golf companies consider the summer to be when the majority of golfers are going to spend most of their time on the course.
This is why all products are released before the start of the summer, and it's also when the PGA Tour is in full swing.
The PGA Tour players do a great job of advertising all of the latest products, and this helps manufacturers to make more sales.
Things slow down in the fall.
People decide to watch football instead of playing golf, and the prices of shoes will go considerably lower.
Do Golf Shoe Prices Drop In The Winter?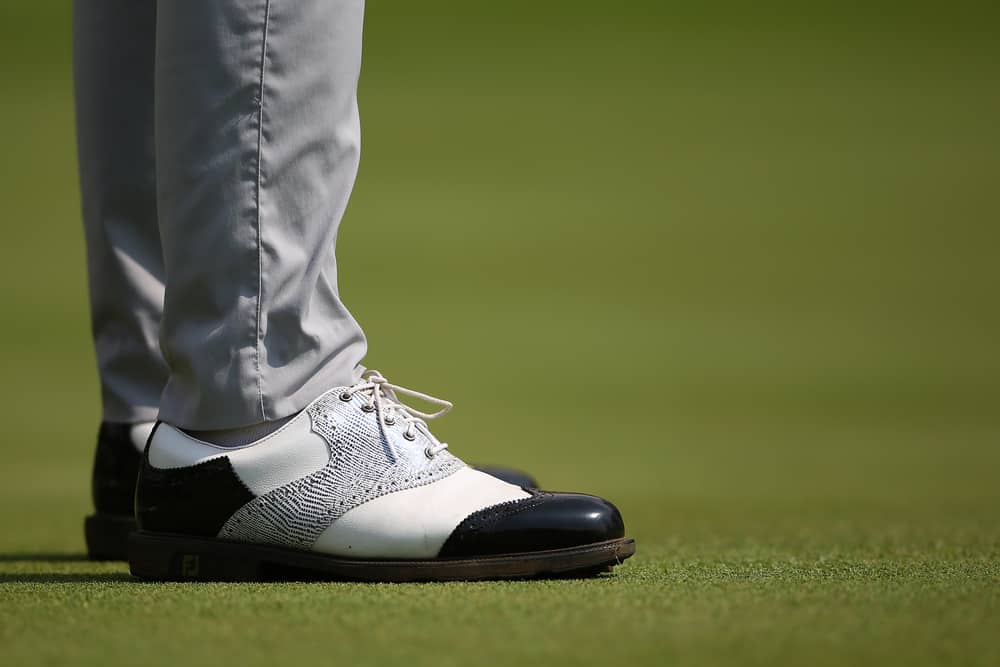 In the winter, you can find some deals on golf shoes, but this is also when many of the new products are released.
The new products have the latest technology and will stay at a higher price point for almost the entire year.
Another thing to be careful of in the winter is the fact that you could be paying prices for golfers who like to travel.
Many people decide to take trips to warm places in the winter to play golf.
When this happens, some of the prices are higher as companies know these are the golfers with large amounts of money to spend.
If you are in the middle of the summer season and your golf shoes are uncomfortable or don't stay waterproof, don't wait until the winter to get new shoes, and replace them, so you are comfortable on the course.
How Many Pairs Of Golf Shoes Should I Have?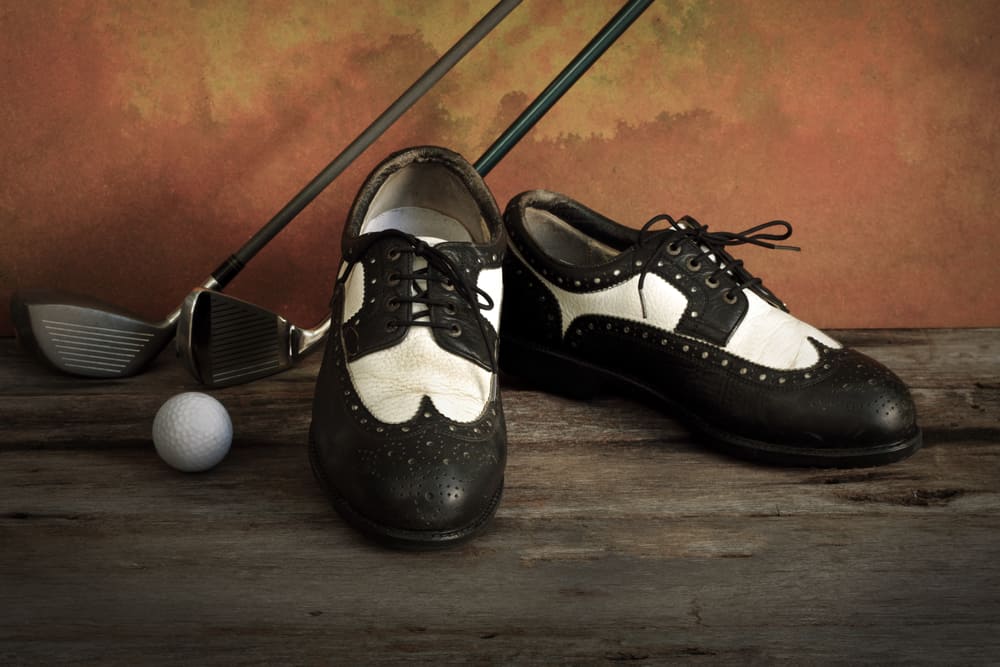 Some golfers are comfortable having just one pair of shoes, but we suggest having at least two.
With two pairs of golf shoes, you will have a much easier time playing golf day after day and still be comfortable.
After a round of golf, chances are your feet need a break.
As comfortable as some golf shoes can be, there is still technology built into the shoe that helps with traction and stability.
This type of technology in the shoe makes it hard to find the perfect combination of comfort and performance.
In the end, having two or three pairs of golf shoes is best.
It makes sense to have a pair of spikeless shoes for days when you just want to walk the course and practice.
It also is a good idea to have a pair of shoes with spikes that help with traction and stability.
These are best when you want to stay more connected to the ground.
For a day when you are playing in a golf tournament, this is really important.
Finally, think about also having a pair of waterproof shoes for those less-than-exceptional weather days on the course.
Waterproof golf shoes make it much more comfortable to enjoy your round, and you won't have to worry about soggy socks while out on the course.
Some golfers who don't play in the rain find waterproof golf shoes unnecessary.
However, if you play in the early morning, the grass will be wet, and your feet may get soaked just from trying to get a round of golf in.
Luckily, waterproof shoes do a great job of keeping water out and ensuring you are comfortable.
Of course, you can also purchase a single pair of shoes with all these features, but most players like a good amount of variety in their style and comfort.
How Many Years Should Golf Shoes Last?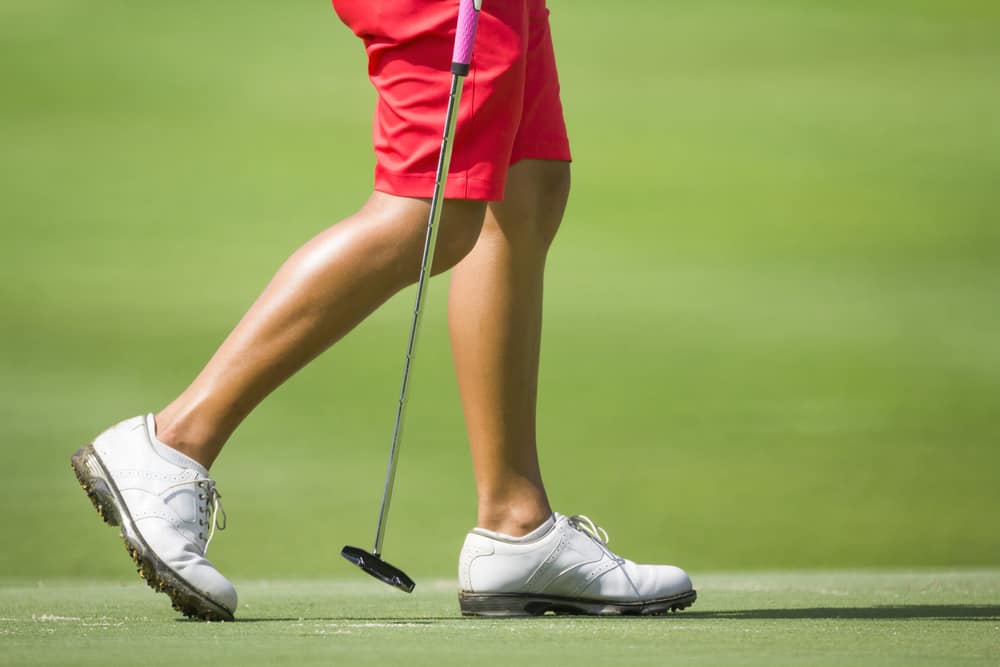 Golf shoes will last a long time if you never wear them!
With golf shoes, the longevity is very similar to what you find with golf clubs.
The more you use the shoes, the quicker they will deteriorate.
However, if you play golf twice a week and take care of your shoes, they should last you a few seasons.
Golfers who play golf every day should consider alternating their shoes and even buying a few pairs when they go on sale.
If you know you will play golf a lot, take advantage of all the sales you can find.
How Can I Get My Golf Shoes At A Lower Price?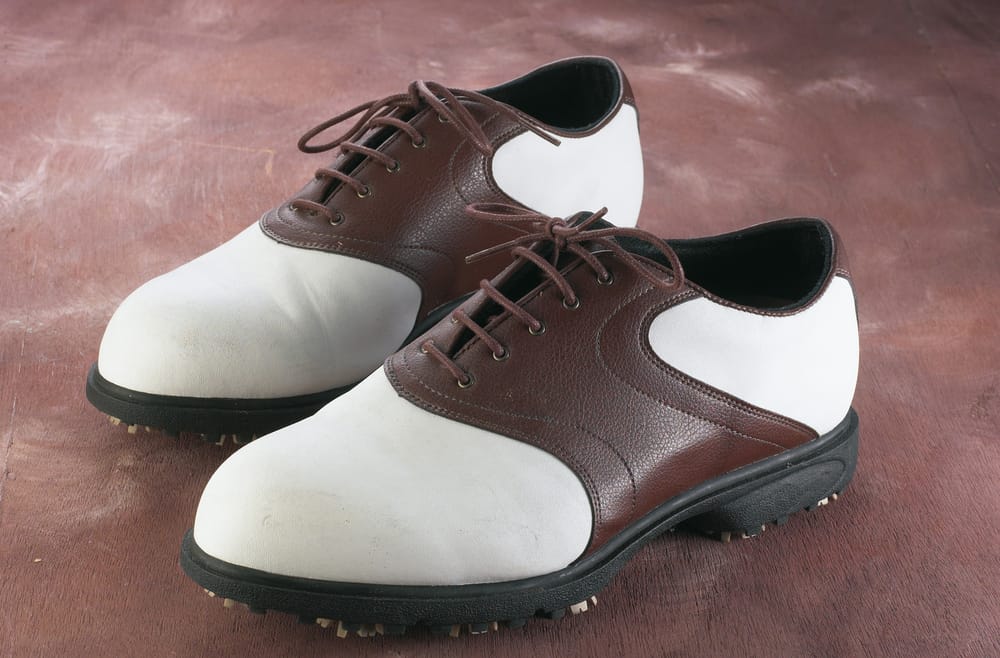 If you are looking to save money on golf shoes, there are a few great ways to do it.
Here are a few tips for getting golf shoes at a lower price.
Buy golf shoes in the fall when the prices drop.
Don't be afraid to purchase last year's styles if you are not opposed to how they look. They will be cheaper.
When golf shoes go on sale, buy more than one pair. The pricing is volatile, and before you know it, the numbers could jump, and the shoes will cost double.
Don't be afraid to try spikeless shoes. They are often quite a bit less expensive.
Make sure to shop for all colors of shoes. Sometimes a blue or black plaid will be cheaper than a white one.
How Much Do Golf Shoes Cost?
Golf shoes cost between $50 and $350.
The cheaper golf shoes will typically not be waterproof, but they still have decent traction and stability.
Golf shoes that are $200 and more often are going to feature waterproof technology and have much better comfort and feel.
However, there are golf shoes in the $150 range that also have everything you might need.
Try to find a brand that fits well, and you should be able to wear any of their shoes.
Are Spikeless Or Spiked Golf Shoes Better?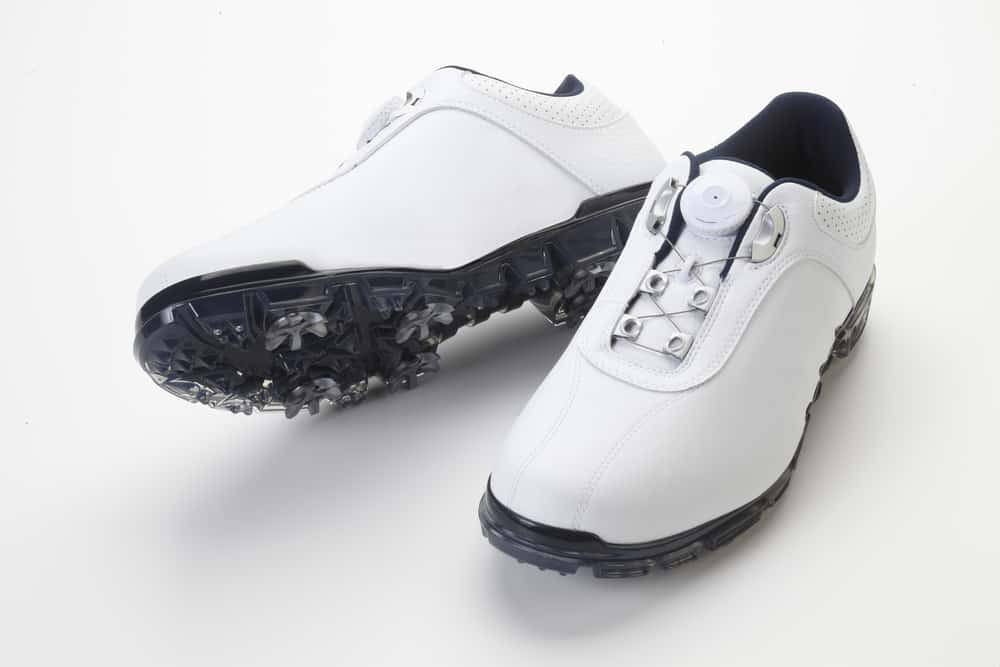 Both spikeless and spiked golf shoes are good.
However, you have to consider what you are looking for in the shoe.
For those with really high swing speeds looking for more traction, the spiked golf shoe is the better choice.
If you are interested in something with great comfort and less foot pain, many players have had success with spikeless shoes.
In addition, spikeless shoes can be worn to stores and work, so there is no need to change before or after a round of golf.
Final Thoughts
Hopefully, you now have a better idea as to when to buy golf shoes and get the best deal.
Golf shoes are not getting any cheaper, and being a smart shopper is certainly well worth it.
Our best overall tip is to get a few pairs of shoes when you find them on sale.
When you don't use golf shoes, they will last for years, and you can always make them your new shoes for the start of the next season.
Keep in mind that it helps to have more than one pair of shoes to adjust for certain weather and course conditions.