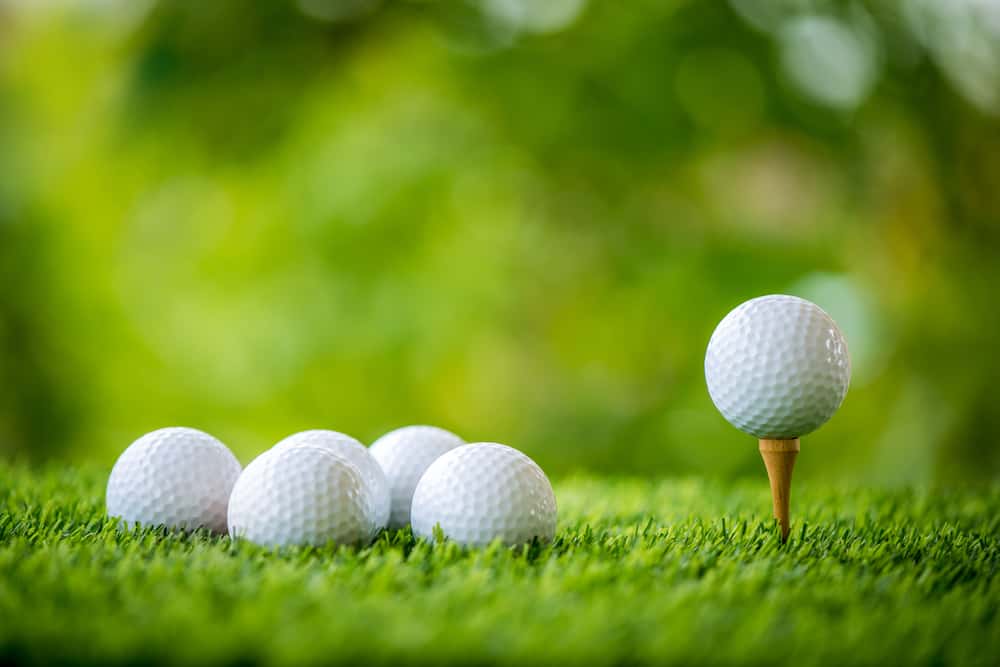 Some golfers will use any golf ball they find in the woods to complete their round.
Others are very particular about the golf ball they choose and feel it makes a big impact on their game.
Regardless of which type of golfer you are, we can all agree that golf balls are expensive.
Golf balls normally range in price from $15 to $40 a dozen, but there are some exceptions.
Let's take a look at the most expensive golf balls in the world.

What Are the Most Expensive Golf Balls in the World?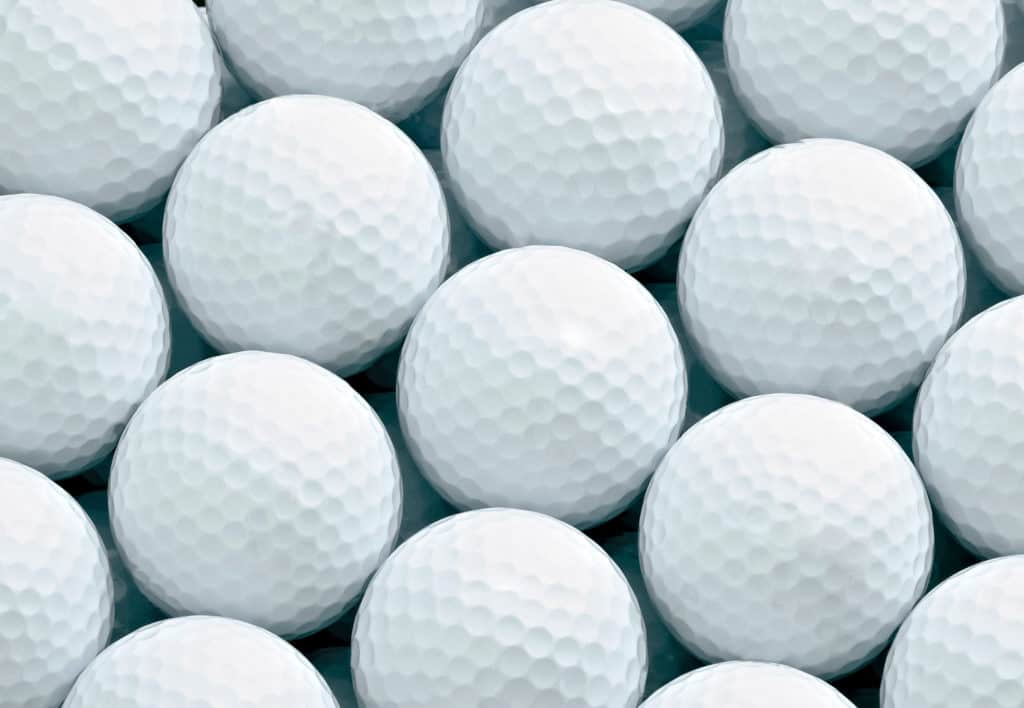 The most expensive golf balls in the world are the Dixon Fire Golf balls.
The Dixon Fire balls sell for about $70 a dozen, which is $30 more than most of the leading top-level competition golf balls.
These golf balls have some unique benefits which put them in this price range, but we can't help but wonder if $70 is a bit too high to get people to purchase.
Here are some facts to know about the Dixon Fire Golf balls.
Dixon Fire Golf Balls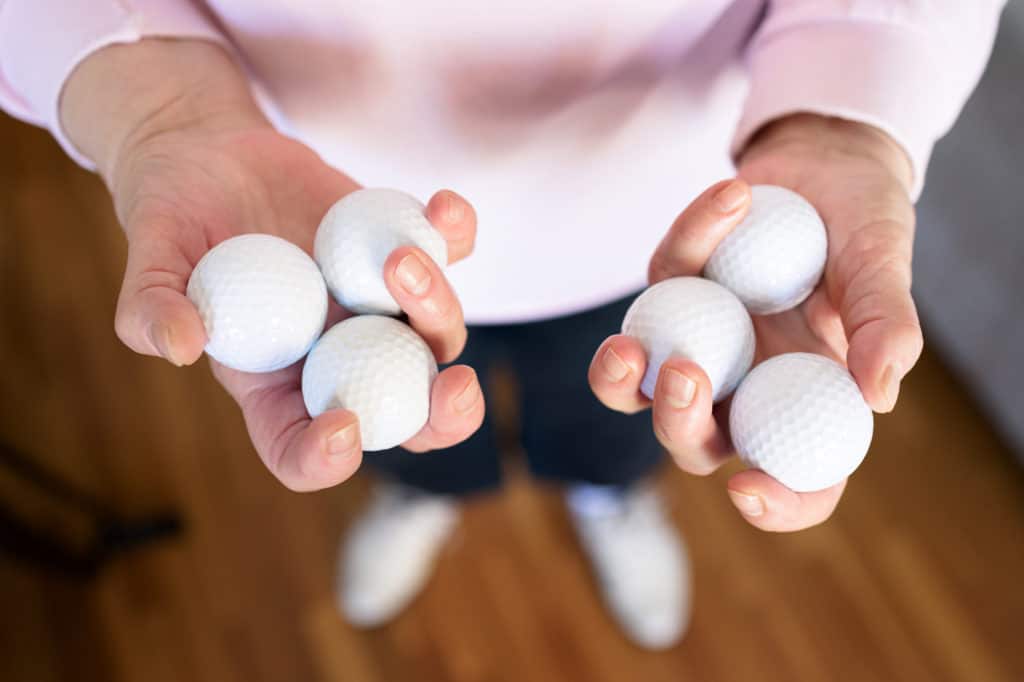 The Dixon Fire golf balls are the only golf ball that is also Eco Friendly.
An Eco-Friendly ball means that, even after you lose it in the woods, you won't have to feel bad about what happens to the golf ball next.
Each year, millions of golf balls are lost, and these golf balls are essentially litter.
The ball will not deteriorate over time, and it remains on our planet as waste.
Dixon Fire not only has recycled packaging, but the cast urethane cover on the ball is also recyclable.
This is rare in the world of golf and something that, of course, should be priced a little higher.
As much as we love the environment, it is important to make sure this is a golf ball which can also work for your game.
That's what is impressive about the Dixon.
Even though their main objective is to take care of the planet, they also have a lot of high-performance capabilities.
The inside of the Dixon Golf balls is made with a high intensity green core.
This core is designed to get players the distance they need off the tee.
In addition to this high performing core, they also have an energy intensifying mantle which gives them even more power and low long-game spin.
Around the greens, the cast urethane cover helps the Dixon feel as though it is soft, and you will see quite a bit of responsiveness and spin as well.
There is a 318-dimple pattern that helps golfers to decrease the drag on their shots.
If you've ever felt like your golf ball swayed in the air, it won't happen with the Dixon Fire Golf Balls.
All of the performance benefits of the Dixon put it right up there with the best golf balls on the market.
However, it is just priced quite a bit higher for the materials used.
The good news is that, even though the expensive price of the Dixon Fire turned some people away, Dixon found a way to make a few other golf balls at a slightly lower price.
You can now get the Dixon Earth and the Dixon Wind for numbers that are a lot closer to what we are used to paying for a dozen balls.
The Dixon Earth and the Dixon Wind may not have the same performance attributes as the Dixon Fire, but they are still going to be eco-friendly.
Who Are They For?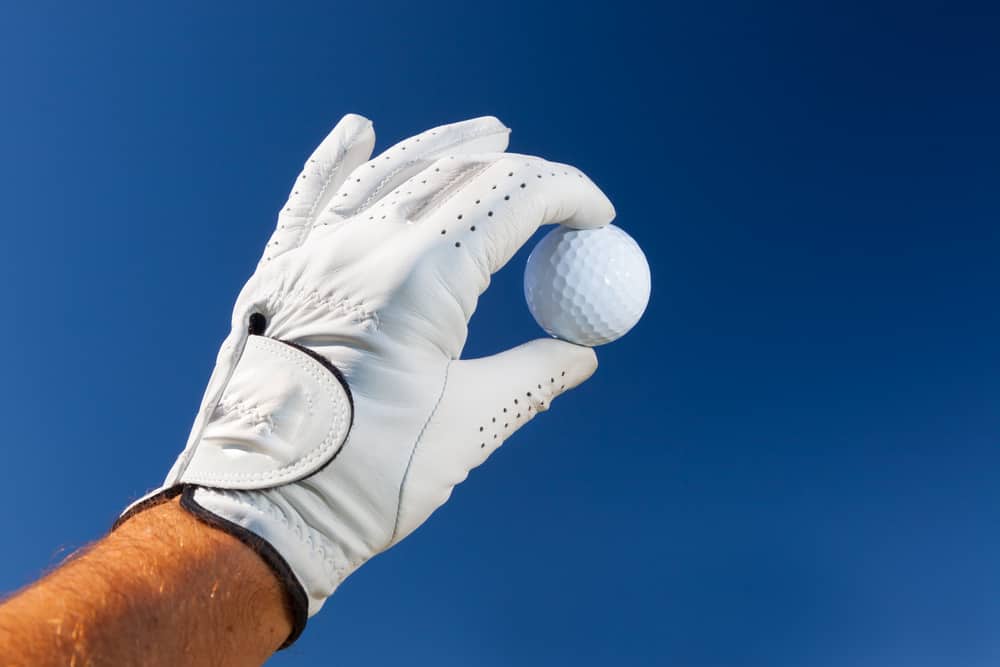 The Dixon golf balls are best for the lower handicap golfer who also cares about the environment.
The reason we don't recommend these golf balls to those who are higher handicappers is that they are just too expensive to lose.
If you think that the average higher handicapper is going to lose three or four golf balls in a round, that will cost them close to $18.00.
Of course, some will find this worth it, but we feel as though there are probably better options on the market at a price that is a bit more reasonable.
Lower handicap golfers don't lose quite as many golf balls in a round, and they can potentially use one golf ball for several rounds before moving to the next.
Is It Worth the Money?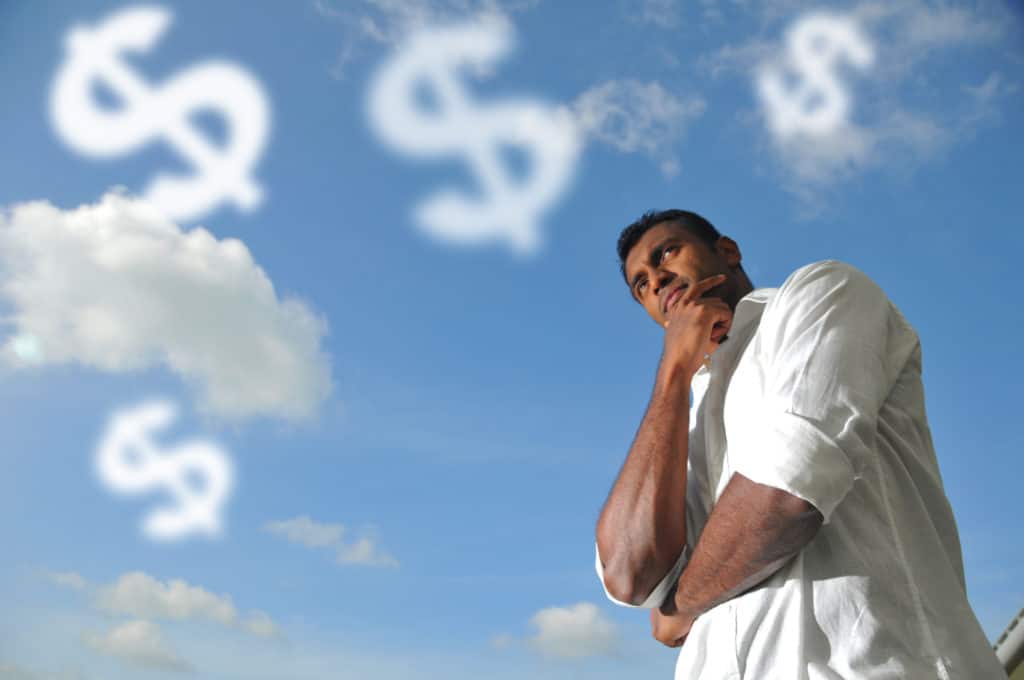 It is hard to say that the Dixon Fire is not worth the money.
After all, we know that golf has some pretty serious implications when it comes to the environment.
More and more courses are looking to become more environmentally friendly, and it doesn't hurt when the golfers can participate as well.
Eco-friendly tees are becoming quite popular and are priced at a point that most will be able to afford.
This is certainly something to consider for those who are looking to protect the environment and not break the bank.
Does the Price of Golf Balls Affect Performance?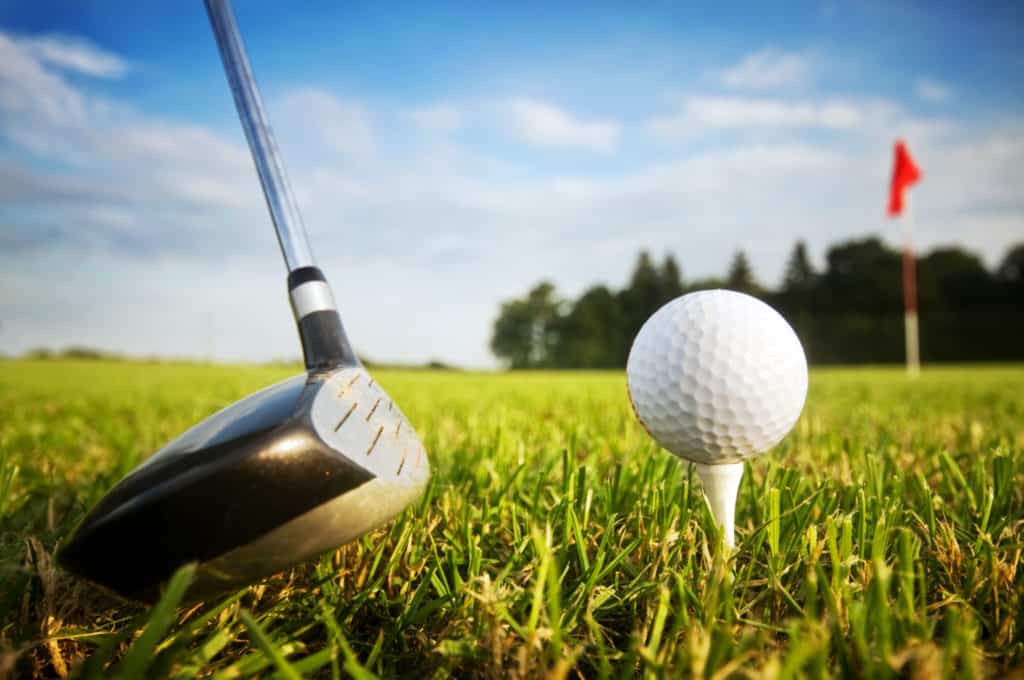 One of the most popular golf balls in the game is the Titleist ProV1.
The ProV1 is a high-priced ball because it offers performance from the tee, fairway, and around the greens.
It has some of the best feel that golf has to offer.
For golfers who like to save money on golf balls, it is often questioned whether or not these golf balls are worth the money.
The ProV1 is a ball that is absolutely worth the money, as long as you can recognize its performance benefits.
A newer, higher handicap golfer may not be able to see any difference between using a Titleist ProV1 and a Titleist Velocity.
Since it takes time and work to start to develop the type of feel where you can tell golf balls apart, you should not be worried about paying for the higher priced golf balls.
Purchase something that is going to work for your game but for your budget as well.
Some of the lower priced balls are built for the new golfer or higher handicapper.
They have a high energy core and very low long-game spin.
This will help straighten the ball flight and get the ball up into the air as well.
Overall, the Titleist golf balls offer great options for a wide range of players.
Regardless of what your handicap is, you should be able to find something in your budget.
Are Used Golf Balls Worth It?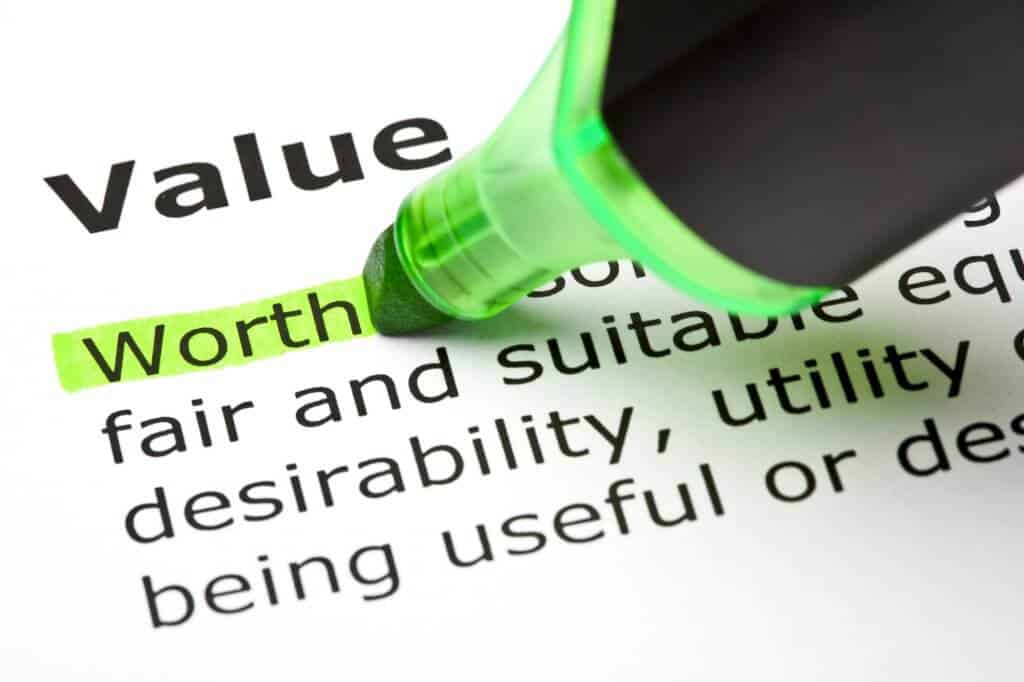 When trying to save money on golf balls, one option that comes up quite often are used golf balls.
Used balls are going to be priced quite a bit lower than any of the newer options on the market, but they can have some issues with them as well.
There are many different types and categories of used balls.
For instance, some have been used for one round, and others have been used for 15 and then sat at the bottom of a lake for a few years.
When you buy a bundle of used golf balls, you may not know precisely what you are getting.
It is a good idea to inspect the golf balls and pick out the best ones.
If you see one or two that are feeling like they won't work for your game, then it is likely worth replacing it with another one.