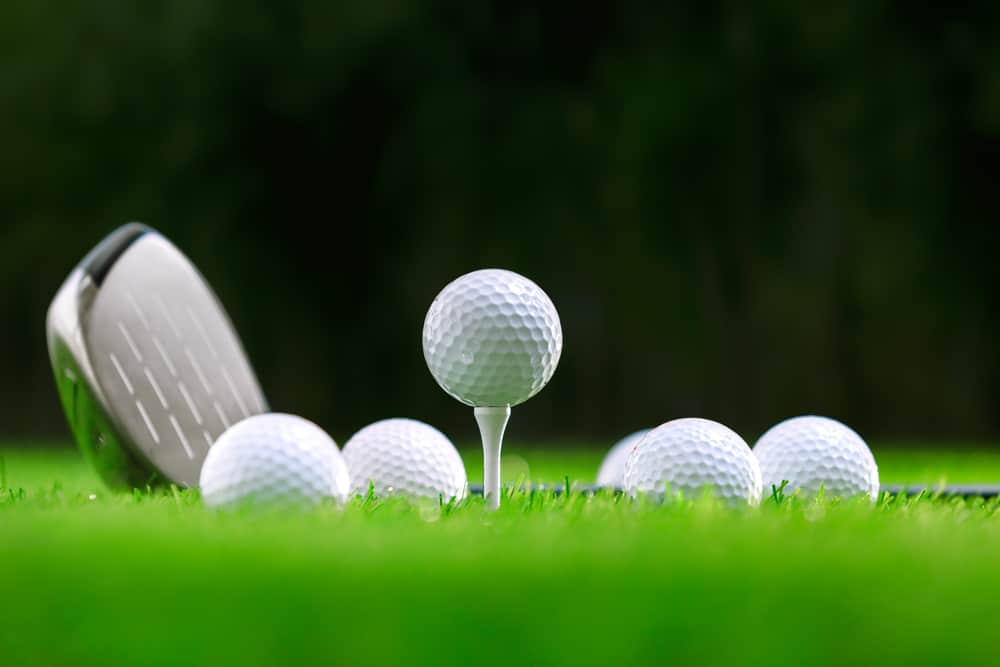 Golf balls are a necessary evil.
To play the game, we need to buy them, but keeping enough golf balls to enjoy a full round of golf can be really expensive.
Many players wonder how many golf balls are in a box and whether or not this is enough to even get through a round of golf.
We have all the details you need to determine how many golf balls you should buy, and we even have some tips about how to get the best deals on golf balls.

How Many Golf Balls Come In A Box?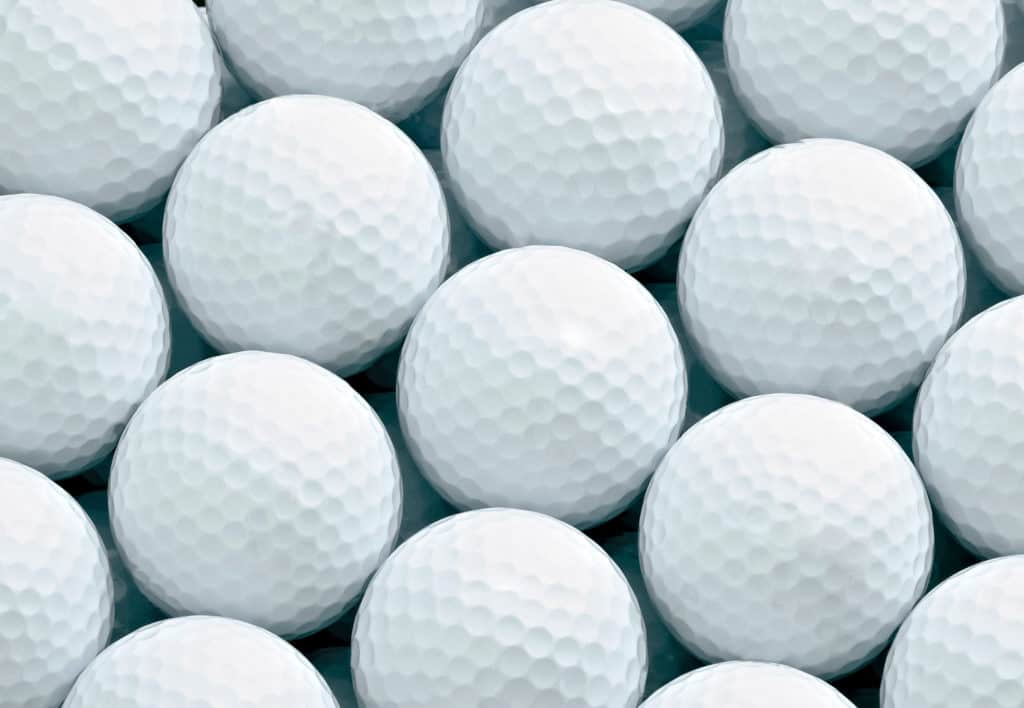 A standard golf ball box will hold a dozen golf balls.
There are four sleeves of golf balls inside each box, and each of these sleeves holds three golf balls.
Golf balls have been sold this way for quite some time, but it is not the only way they are sold.
Whether you are shopping for yourself or someone else, it's good to understand how to purchase golf balls and the number that people expect to get in a box.
Do You Have To Buy Golf Balls In A Box?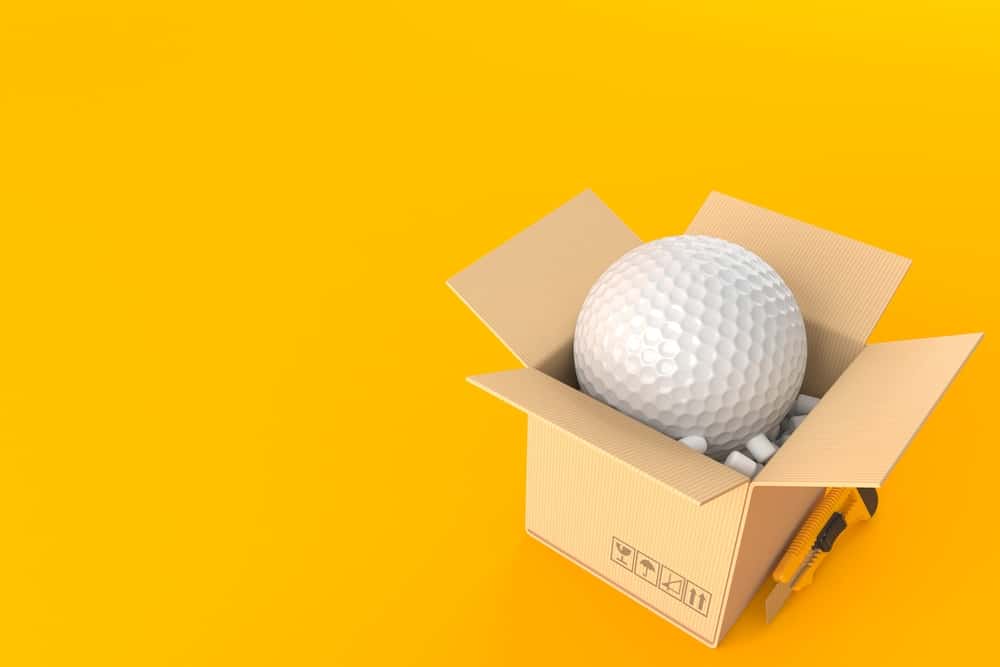 Golf balls do not always come in a box.
Most players think that the only way to purchase golf balls is to buy a box of 12, but there are plenty of other options out there.
Let's take a look at some of the ways you can purchase golf balls.
You may find that a box of 12 golf balls is not the only choice you have.
1. Box Of 12
The most standard way to purchase golf balls is the box of 12.
Most of the time, these golf balls range in price from $20 to $55 a dozen.
The more premium four and five-piece golf balls will be the most expensive.
Beginners-type distance golf balls are lower in price and cost around $20 per dozen.
2. A Sleeve Of Golf Balls
Inside each box of 12 golf balls are four sleeves of balls.
Each of these sleeves has three golf balls in it.
Many golf shops and even some online shops will allow you to purchase just a sleeve of golf balls with three balls in it.
Many golfers can play a round of golf with just one golf ball.
If you play with one golf ball often, the sleeve is a great choice because you will have two extras if you should lose one or notice an imperfection in the ball.
The sleeve of golf balls also comes in handy when you want to try out a new golf ball.
If you end up purchasing a new ball and you don't like the way it feels or performs off the tee, at least you aren't stuck with 11 more of them.
Some golf shops allow you to mix sleeves of similarly priced golf balls to get a box of 12 with some performance variety.
3. Box Of 15
Golf manufacturers that are trying to sell to the golfer who loses quite a few balls may offer the 15-pack of golf balls.
The 15-pack essentially just includes one more sleeve of balls.
This should, without a doubt, be enough golf balls to get you through quite a few rounds of golf.
Most of the premium golf balls on the market are not sold in 15-packs as they would be a bit more expensive and probably would not appeal to the average golfer.
4. Twenty Pack
You can sometimes find the twenty-pack from a company like Pinnacle or TopFlite.
This doesn't come up all that often, but it's typically a good deal for the golf balls.
Again this is a way to purchase value golf balls so that you have plenty of them if you lose them on the course.
Beginners often purchase something like this to help them get through the initial stages where losing golf balls is common.
Don't expect these to be premium golf balls with plenty of greenside spin and feel.
5. Case Of Golf Balls
Some golf manufacturers will allow you to purchase a case of golf balls, which includes six dozen golf balls.
This is typically done when you purchase golf balls with your initials or a special logo.
Sometimes the cost of the case of golf balls will give you a lower price per dozen.
Cases of golf equipment like this will likely be well over $100.
6. Bulk Bag Or Crate
Last but certainly not least, golfers can sometimes find golf balls in a large bag or crate.
These are usually used or refurbished golf balls that someone found and is selling to you at a discounted rate.
Since these golf balls were found on the course, they don't have their original packaging.
When you purchase golf balls like this, you won't usually know what you are getting, and it can impact the total distance or spin that you get from your shots.
Keep that in mind if you're looking to maximize performance.
The extra money spent on golf balls could be a great investment.
What Is A One-Ball Box?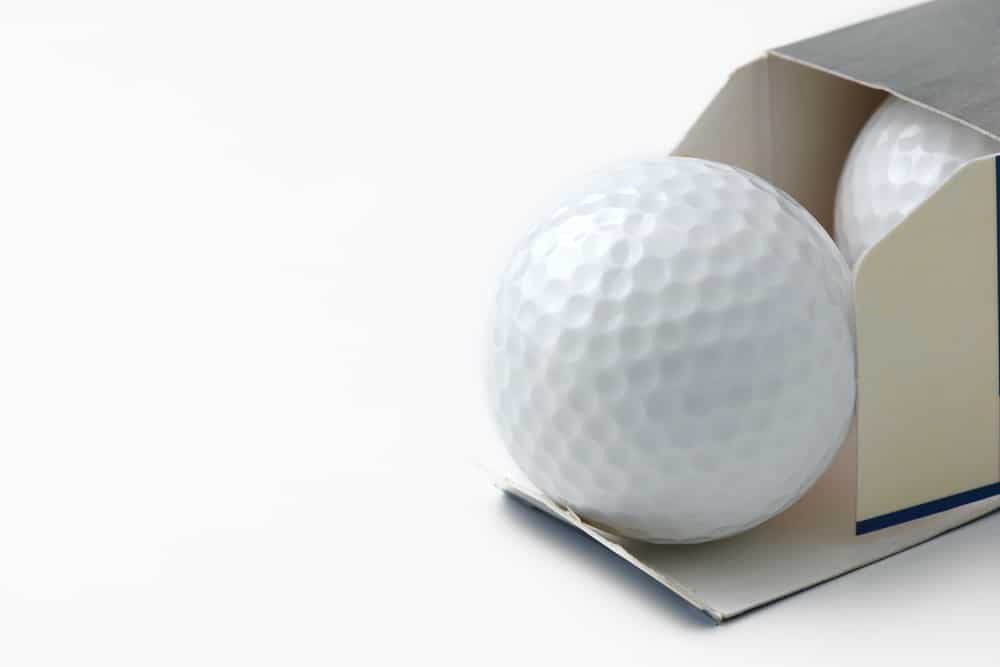 Golf balls can sometimes be sold in a one-ball box.
This is typically less common but can be used for promotional purposes.
Many companies use golf balls as a giveaway or as a way to advertise their business.
One of the most cost-effective ways to complete this is to package each golf ball individually.
When this is done, both the golf ball and the golf ball box can be made with a logo or slogan that helps to represent the company.
Purchasing a single golf ball like this is hard to find.
However, the next time you go to a golf outing, you may see this as one of the giveaways or prizes.
Do Pro Golfers Use A New Ball On Every Hole?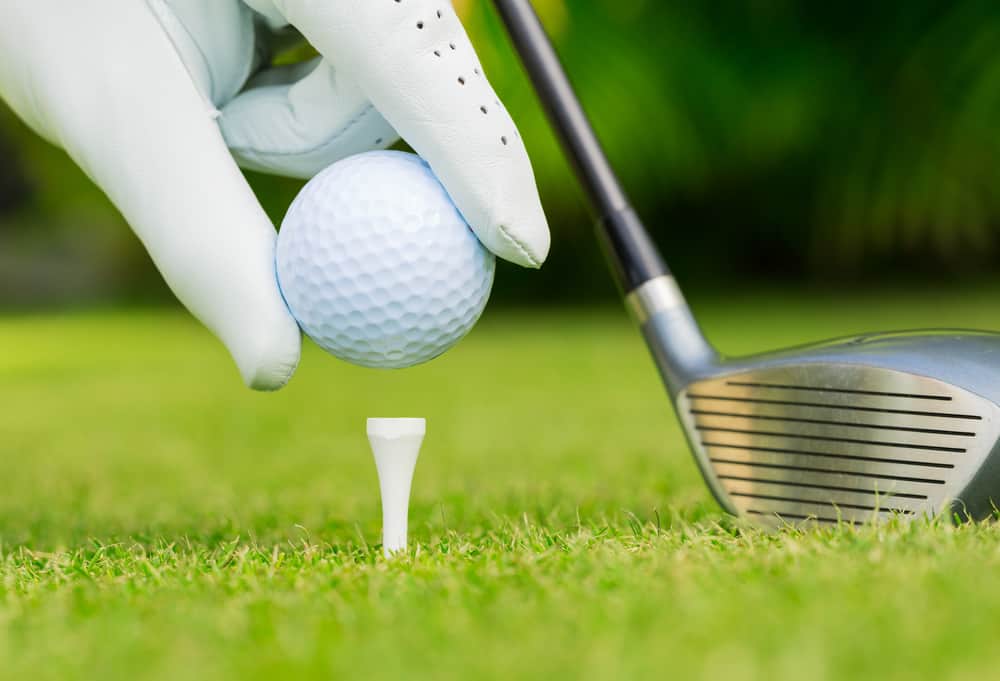 Golf balls are sold in a box of 12, but this does not mean that you will need all 12 golf balls in the course of a round.
In fact, if you end up using all 12, chances are your score will be a little ugly.
Most golfers use approximately one to three golf balls during a round.
A bad day on the course could lead to needing five golf balls.
Some courses are also set up to use more golf balls.
For instance, when a course is surrounded by water, it could mean you go through a few extra balls.
If you are playing a more wide open course with fewer hazards, the chance of using just one golf ball is considerably better.
Most professional golfers will play a round of golf with two to three golf balls.
If they take a wedge shot out of the bunker, they may look at the ball they are playing and realize it is a bit damaged.
In addition, the golfer may notice that after hitting a cart path or a sprinkler head, there is an imperfection on the ball.
These are all reasons to consider using a new golf ball on the next hole.
Professional golfers do not use a new golf ball on every hole as this is not necessary.
Instead, they can use a few new golf balls during a round, and it tends to be enough.
How Much Does A Box Of Golf Balls Cost?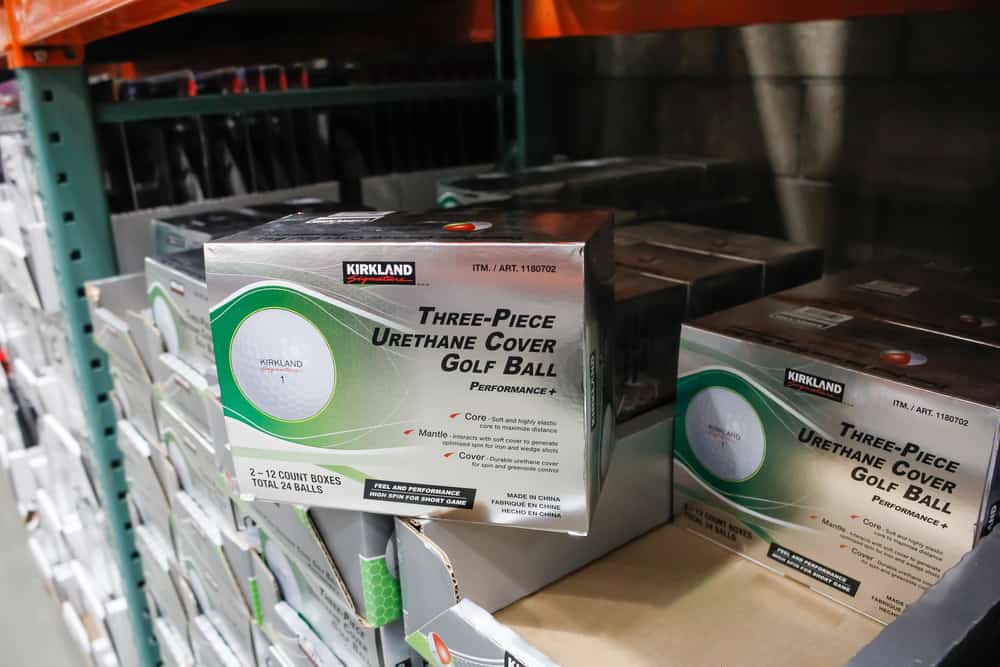 Golf balls will normally range from around $20 a dozen to more than $50 a dozen.
The premium golf balls like Pro V1 and Pro V1x have been priced around that $50 mark for quite some time.
Most golf balls are not priced higher than this as, at some point, golfers find the expensive golf balls are not really worth it.
Instead, players like to use golf balls that fit into their budget and also offer them a good mix of performance on the course.
The most popular golf ball range is between the $30 and $40 range.
Players shopping in this range will find a lot of great options and feel just a little better should they end up losing one of their balls.
How Many Golf Balls Should I Carry?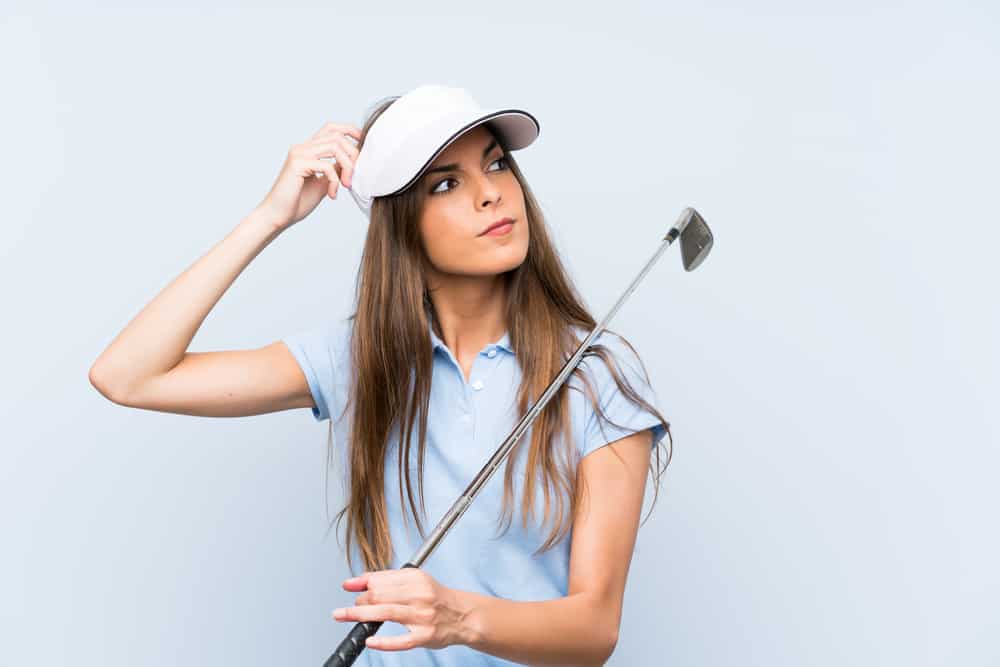 It's best to have around eight golf balls in your bag at any time.
Most golfers can get through a round of golf with eight golf balls and not feel like they are risking running out.
If you are playing in a tournament, you may want to carry a few extra just to make sure you have enough to get through.
However, the 8–10 range is more than enough.
When you have 30 golf balls in your bag, you are simply making life harder on yourself by carrying these all around!
Final Thoughts
Hopefully, now you can see that although golf balls typically come with 12 in a box, this number can change depending on how you purchase the golf balls.
If you are purchasing golf balls shortly, make sure you are aware that there are other options out there than the box with 12 golf balls in it.
Keep your mind, and your options open so that you end up with the best deal on the golf balls that will fit your game the best.