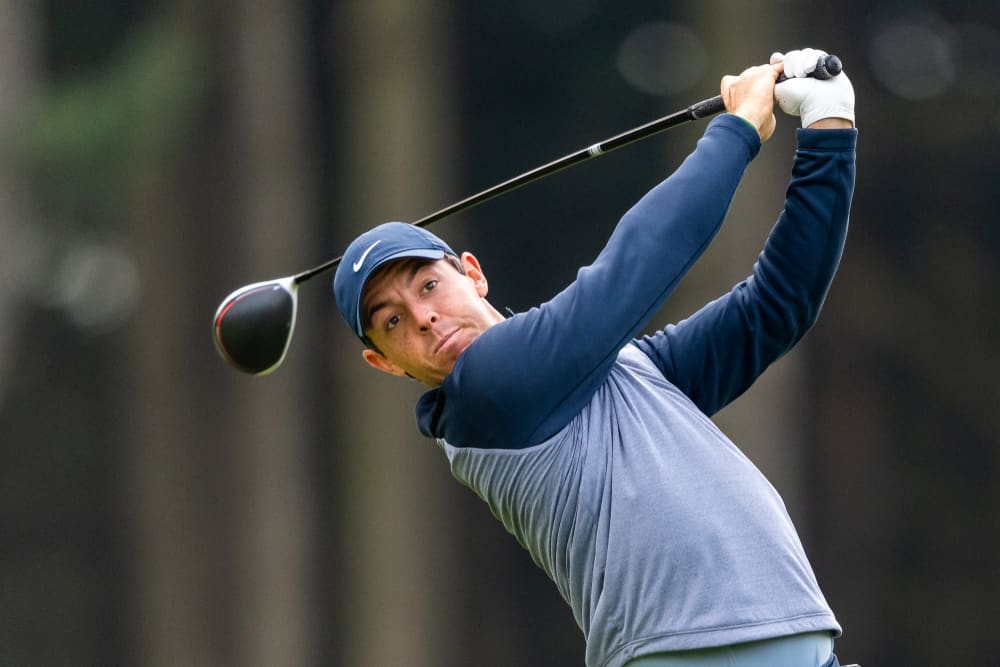 In the 1990s, Nike was one of the best golf club companies on the market.
Nike did a great job of promoting their products and using players like Tiger Woods to push their brand to grow.
You would have had a hard time finding a golf shop or golf warehouse without a Nike golf club in it.
However, today, Nike does not make golf clubs.
The golf club industry is constantly changing, and now that Nike is no longer part of the scene, other companies have come in and taken their market share.
If you are missing the Nike golf clubs and interested in looking for a set of used Nike clubs, we have all the information you will need.

When Did Nike Stop Making Golf Clubs?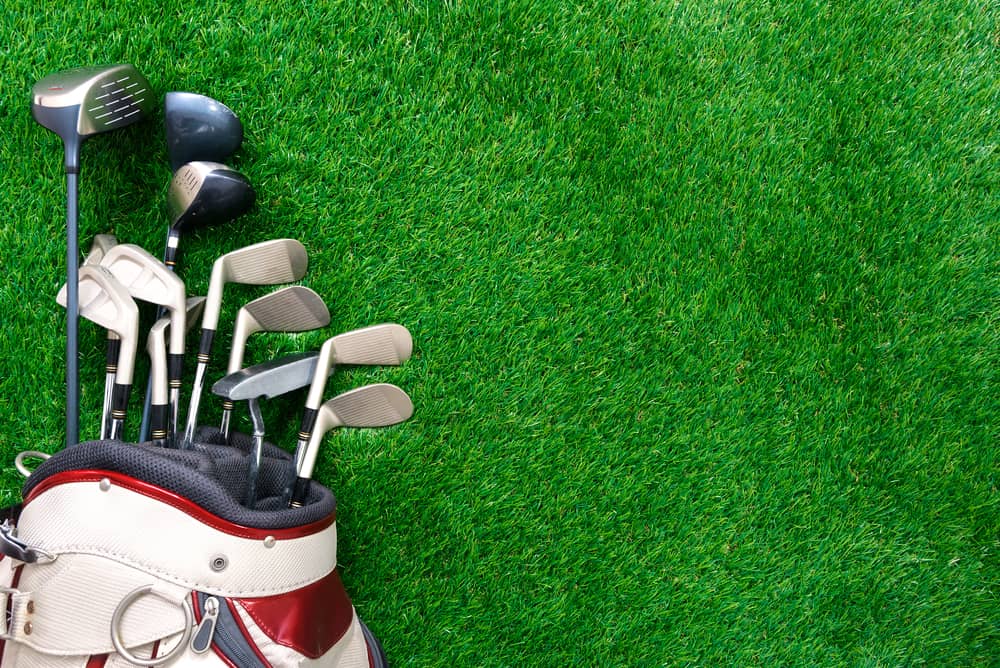 Nike stopped making golf clubs in 2016.
It was at this point that the company realized that they were not profitable enough in the golf club division to keep it going.
The golf clubs that Nike made were very strong for many years, but at this point, they decided that clubs, balls, and bags were done.
Anything that Nike had left at this point was sold off.
However, the brand continued with its footwear and apparel.
This confused many golfers, and when they saw Nike footwear or apparel for sale, they thought that Nike was completely out of the golf business.
This is not the case, and they simply don't make equipment anymore.
When they switched to focusing more on footwear and apparel, Nike had an easier time finding professionals on the Tour that would partner with them.
Before that, with the limited line of products that Nike put out, it was hard to get golfers to sign up for a full equipment contract.
With the footwear and apparel side of the business growing, it is much easier to get golfers to take on an apparel or footwear contract with Nike.
Nike has been one of the leading clothing brands for many years and really started the whole concept of performance-type clothing.
This has now been expanded by Under Armour and Adidas, but Nike was one of the leaders and changed what golfers look for in their clothing.
Interestingly, as soon as Nike was out of the golf equipment industry, they started to get some impressive golfers to sign up for their clothing and footwear contracts.
These include players like Brooks Koepka and Tony Finau.
These more prominent names have helped Nike grow what they originally were and become an even stronger overall brand name on the golf course.
Does Nike Still Make Any Golf Equipment?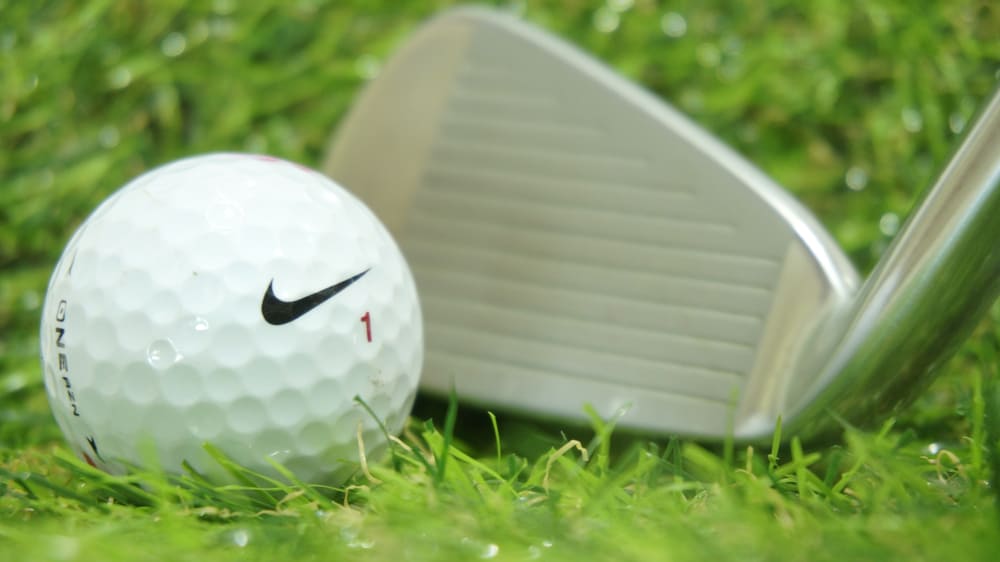 When Nike stopped making golf clubs, they were making bags, clubs, and balls.
All of those hard goods products were discontinued.
However, the soft goods, meaning the shoes and the clothes, continued.
Golfers will likely find some golf hats out there made by Nike as well.
The biggest area where they can help players is in their performance-type fabrics and materials.
Not only will you find this with the shirts and pants, but you will also see it with the shoes.
Nike golf shoes come in a wide range of styles and features.
You can get everything from spikeless comfort shoes to waterproof premium golf shoes.
Regardless of what you are looking for to take your game to the next level, you should have no trouble finding it with the Nike brand.
Many athletes who play a few different sports will appreciate the technology they get from Nike.
Since this brand knows what athletes need, they are able to get the shoes, pants, and shirts that work the best for their needs.
Just recently, Nike has added a few more products to the brand.
These include things like gloves and one or two stand bags.
Although they said they were done with the golf bag industry, these lightweight stand bags are pretty nice.
There are some other accessories that you can choose from, including belts and even a water bottle.
Anytime that Nike can sell a product from one of their other sports brands back to the golfers, they will absolutely do so.
Sunglasses are sold on the Nike website, and they are well designed to help make sure they don't restrict any vision for a golfer.
The bottom line is that if you fell in love with the Nike brand at one point, they are not gone forever.
Why Did Nike Stop Making Golf Clubs?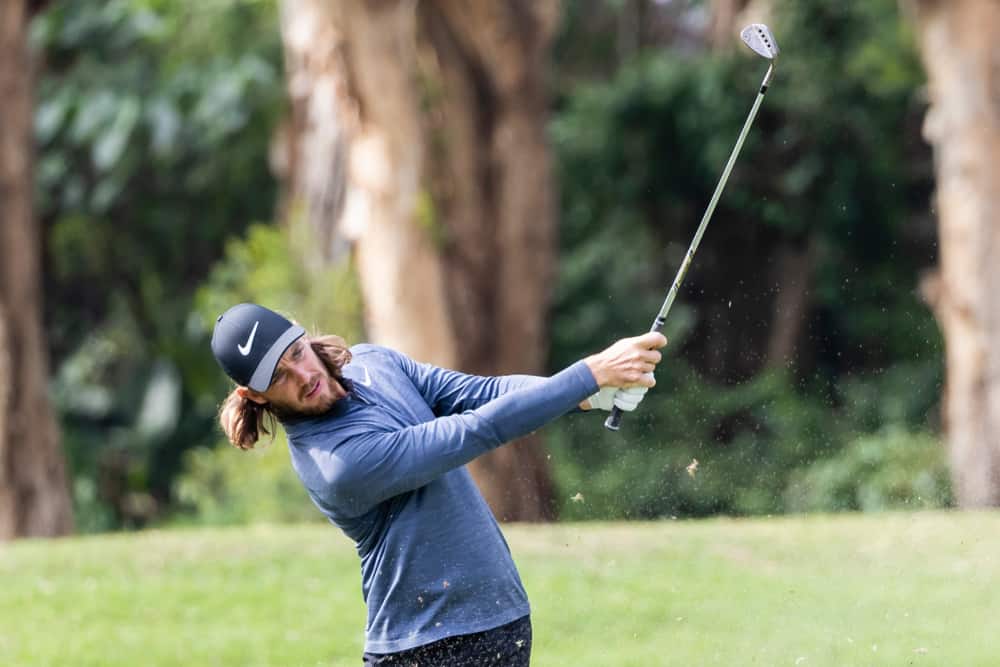 If you were a fan of the Nike golf clubs then it probably bothers you that they stopped making golf clubs.
The golf clubs from Nike were very well-liked, and the people who played them were very set on the Nike golf club.
Years ago, Nike came out with a set called the Pro Combo, and it was a perfect concept of combining the blades in the short irons with the cavity back in the long irons.
This idea really took off, and now almost every golf company sells some kind of set that will work as a combination set.
Nike stopped making golf clubs because they couldn't keep up with the demand on the market and the requests for new technology.
Manufacturing golf clubs and manufacturing golf shirts are two entirely different businesses.
With Nike's strong presence in the apparel and footwear industry, they did not really need to make too many adjustments to their business model to sell more clothes and shoes.
However, factories for manufacturing golf clubs, golf balls, and even golf bags are an entirely different undertaking.
One issue that we saw with Nike was that they struggled to create a brand that appealed to a certain type of golfer.
Instead, they tried to find Nike fans and sell them clubs.
Although the brand is strong enough to attract a good group of golfers, this is really not enough to keep the brand going.
When Tiger Woods was playing the best golf of his career, he was a full supporter of Nike.
As Tiger started to deteriorate and Nike removed some of their equipment from their lineup, we saw a shift of many players deciding that Nike may not be the best brand for their game.
Tiger Woods eventually moved to TaylorMade, and this was the right decision for him at the time.
Essentially, Nike gave things a really good run, and they did well with their golf clubs for a long time, but in today's world, it is hard to make it as a golf club manufacturer with the impressive technology and features that you see from these top companies.
Were Nike Golf Clubs Any Good?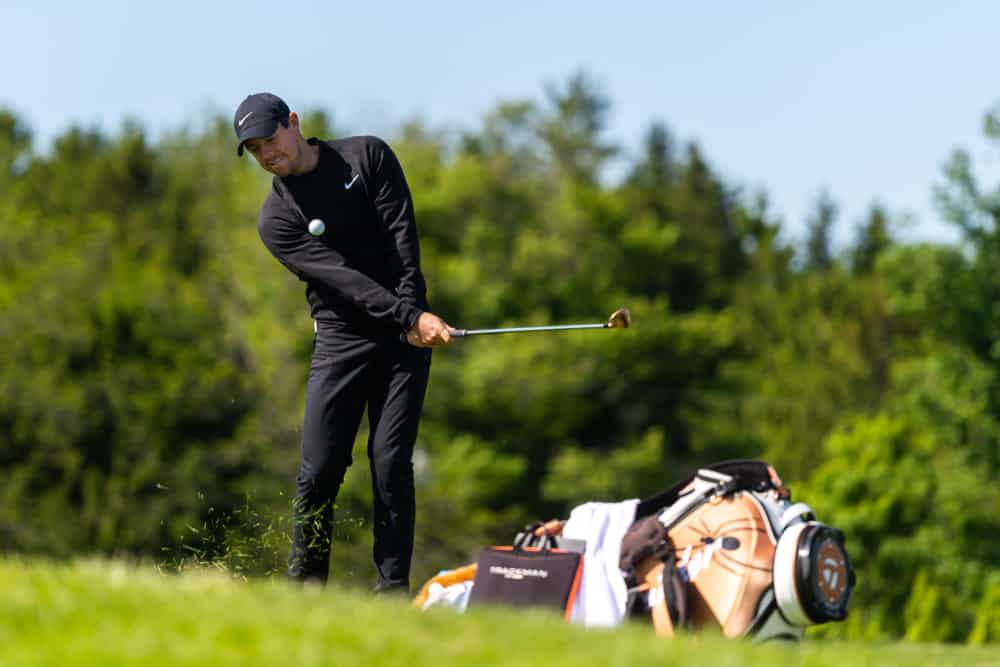 Nike golf clubs were very good.
They did an excellent job of appealing to the younger player who was interested in both distance and precision.
Many of the Nike golf clubs were very forgiving, and they allowed golfers the ability to hit the ball straight and get better ball flight as well.
Nike golf clubs also got a little bit funky at times.
There were a few models out there like the Sasquatch and were more of a square head-type driver, and many golfers were confused by it.
However, this was a time in golf history when the limits of distance and club head size were really being pushed.
Players were wondering whether or not it made sense to continue with the mainstream or try something entirely different.
Nike golf clubs were good, and they are still good if you can find some used sets out there.
Nike made clubs for both men and women golfers, and they made a variety of items like fairway woods, drivers, hybrids, and more.
In the end, you will find that most golf club companies have technology that very closely overlaps.
To find a product that is entirely unique is quite rare.
Let's take a look at what golf clubs are similar to Nike and could be a good replacement if you were a Nike fan.
Which Golf Clubs Are Similar To The Old Nike Golf Clubs?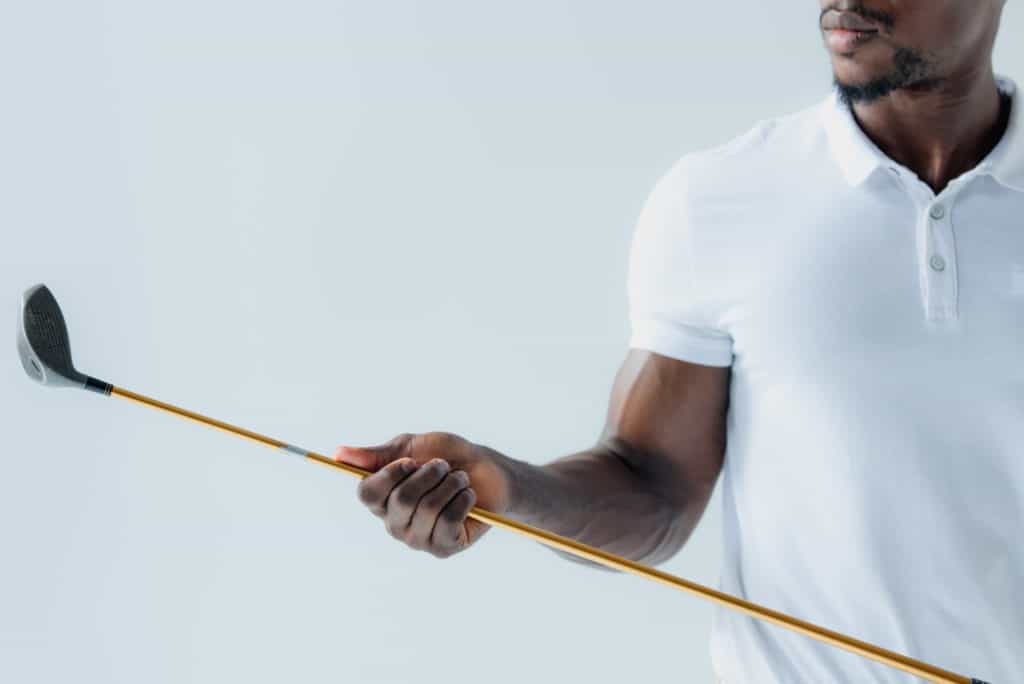 If you ask golfers why they liked the Nike brand golf clubs, some of them would have a hard time explaining it.
Some people played the Nike clubs simply because they used these clubs when they first came out and when Tiger was playing great.
Other people will tell you that they played with Nike golf clubs because they are also a runner, and they enjoy the brand overall.
Whatever your reasoning is for liking Nike golf clubs, you have to accept the fact that they are no longer being produced.
Many people who bought clubs in 2015 and 2016, right before the Nike brand golf clubs were discontinued, are now looking for a replacement set.
Do not be worried about trying to find another great set of golf clubs as there are plenty of options on the market.
Here are a few of the brands we would consider looking at to replace your Nike clubs.
1. TaylorMade
TaylorMade P790 Black Iron Set Mens Right Hand Steel 4-PW
The biggest thing that TaylorMade and Nike have in common is the desire to give players more distance.
TaylorMade golf balls and golf clubs are all about increasing ball speed.
If you are unhappy with how far you hit a golf ball, chances are some TaylorMade equipment can help to make the difference.
TaylorMade is a highly respected and regarded brand, and they are good at what they do.
This is really not a coincidence that Tiger Woods decided he would be sponsored by TaylorMade after Nike got out of the business.
If you have seen the TaylorMade blade-style irons, they are some of the best looking on the market.
In addition, the golf clubs from TaylorMade also include more player-friendly models like the TaylorMade P790 and SIM series.
Some golfers say that this new Stealth line from TaylorMade is the longest and fastest that they have seen in the game.
With the history of the business, it's hard to argue the fact that TaylorMade can easily compete with what the Nike clubs originally offered to golfers.
2. Callaway
Callaway Golf 2019 Epic Flash Fairway Wood, 3 Wood, 15.0 Degrees, Right Hand, Regular Flex , Black
Callaway is a good choice for the golfer looking to replace their Nike golf clubs.
The Callaway clubs, again, are available in models suitable for a number of different players.
These can include clubs that are more forgiving as well as player-style wedges and irons.
Whether you are a scratch golfer or a 30 handicap, you can find a Callaway that will work for you.
The Callaway brand became really famous when the Big Bertha brand came out.
Since then, they have been making revisions and even incorporating artificial intelligence to become one of the best brands in the industry.
Callaway golf is a bit on the higher end of the scale when it comes to pricing.
TaylorMade and Callaway are both considered premium manufacturers, and the pricing is going to be high as a result.
Our third alternative to Nike golf clubs is the Cobras.
Even though this is also a premium product, the pricing is quite fair overall.
3. Cobra
Cobra Golf 2021 T-Rail 2.0 Iron Combo Set (Men's, Right Hand, Graphite, Reg Flex, 4H, 5-PW)
The Cobra golf clubs are a great option for the player who liked the game-improvement-type clubs that Nike offered.
When you play with Cobra golf clubs, you can also sometimes find a great deal on a set of clubs that are just a year or two old.
Since Cobra brings clubs to the market at a slightly reduced price, when they drop the pricing on the clubs, they fall well below others on the market.
We like the Cobra clubs for women as well as the Cobra clubs for men, and they make a good complete set option for those who want to buy all of their clubs at once.
Overall, you can't go wrong with some of the new clubs on the market from Cobra, and they will be an excellent replacement for any Nike irons that you may need to upgrade.
Should I Buy Used Nike Golf Clubs?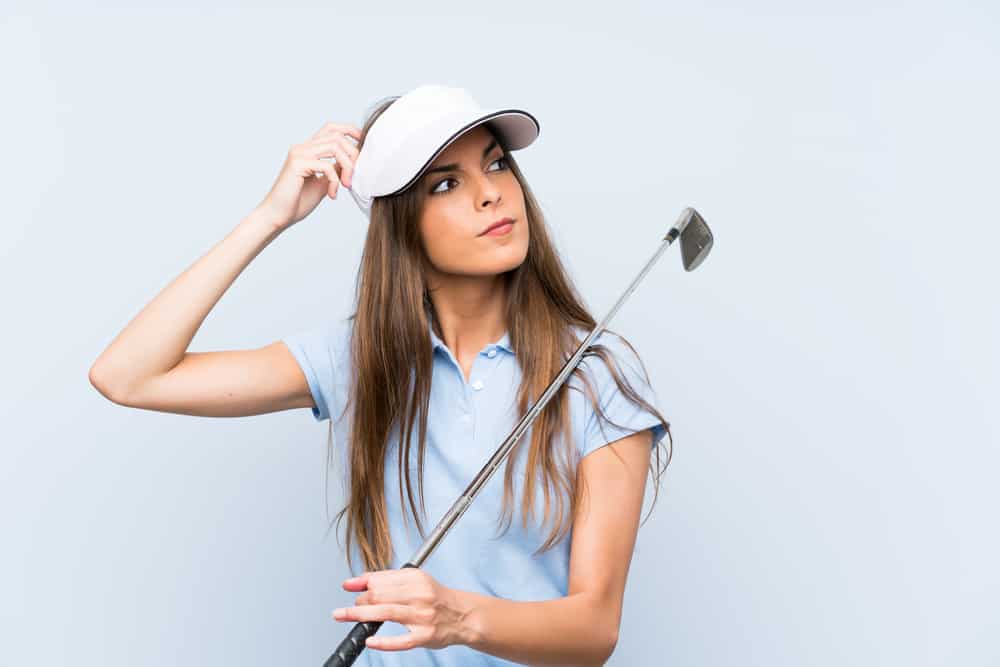 Used Nike golf clubs are all over the place.
Since the clubs are no longer being manufactured and some are getting up there in age, you will see used golf clubs come up on websites like eBay all the time.
Knowing that the clubs are a bit older and that technology is changing so rapidly at the moment, some golfers wonder if it makes sense to upgrade or not.
The question really comes down to your budget and how willing you are to pay for a brand-new set of clubs.
If you are worried about a set of clubs costing you an arm and a leg, it may make sense to look into a set of used golf clubs.
The Nike clubs were a strong brand, and you won't be doing yourself a disservice going to this brand.
However, when you purchase used golf clubs, you will also need to look at the condition of these clubs.
Sometimes the condition is so poor that you will need to have the shafts replaced or the clubs regrooved or regripped.
Make sure you take these extra expenses into account when you are looking at the overall cost of a golf club.
Most Nike golf clubs were made with precision and with high-quality materials.
If a person bought this set ten years ago and just played a few rounds, you can put a new grip on them and probably get some great performance.
Used golf clubs tend to be a great choice for the occasional golfer.
The technology does not need to be the latest on the market for the occasional golfer to have fun with the game and see some improvement in their skills and abilities.
Conclusion
We hope that you now have all the answers you need about the Nike golf clubs that are no longer being produced as of 2016.
If you like the Nike brand, there is a good amount of used equipment out there.
In addition, you are still going to have access to the apparel and shoes for years to come.
With the Nike brand being so strong, you can be sure that the quality of the products and the details to help the great players are going to be there.
Golfers who like Nike are typically those who like speed, style, and a competitive round of golf.
It will be interesting to see if Nike ever comes back with a set of golf clubs again, but we think the chances are pretty slim.