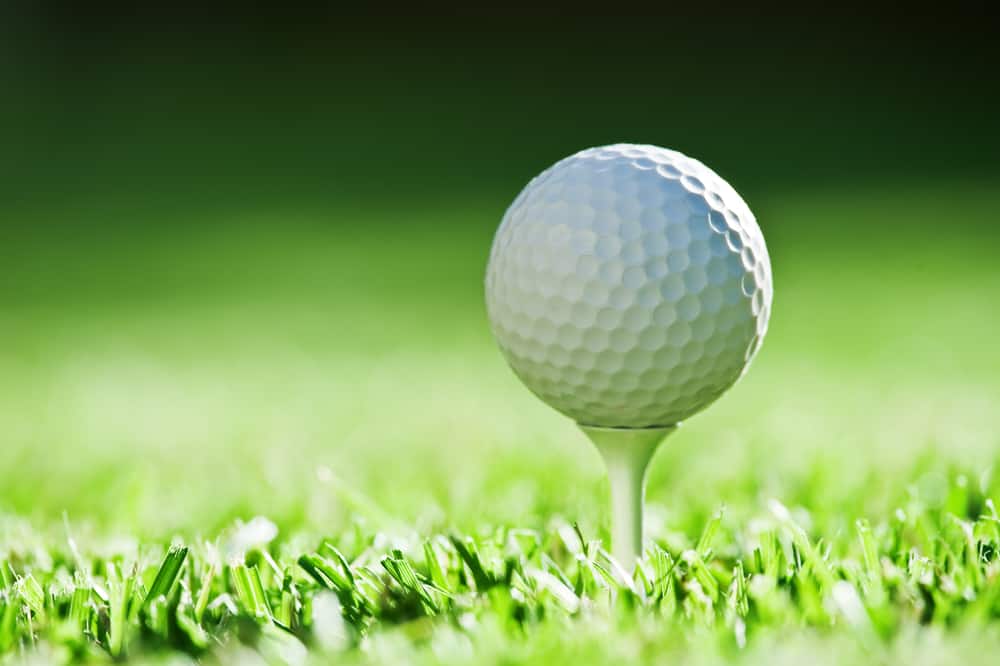 Watching the pros play golf can give us insight into what works for our own games and whether or not we are making smart decisions on the golf course.
One of the things that you will often see professional golfers do is reach into their golf bag and choose a new golf ball.
This may seem like it happens often throughout a round.
Amateur golfers often wonder what the benefits are and if this would make sense in your own golf game.
Let's take a look at how often pro golfers change balls and if you should be doing the same things.

How Often Do Pro Golfers Change Balls?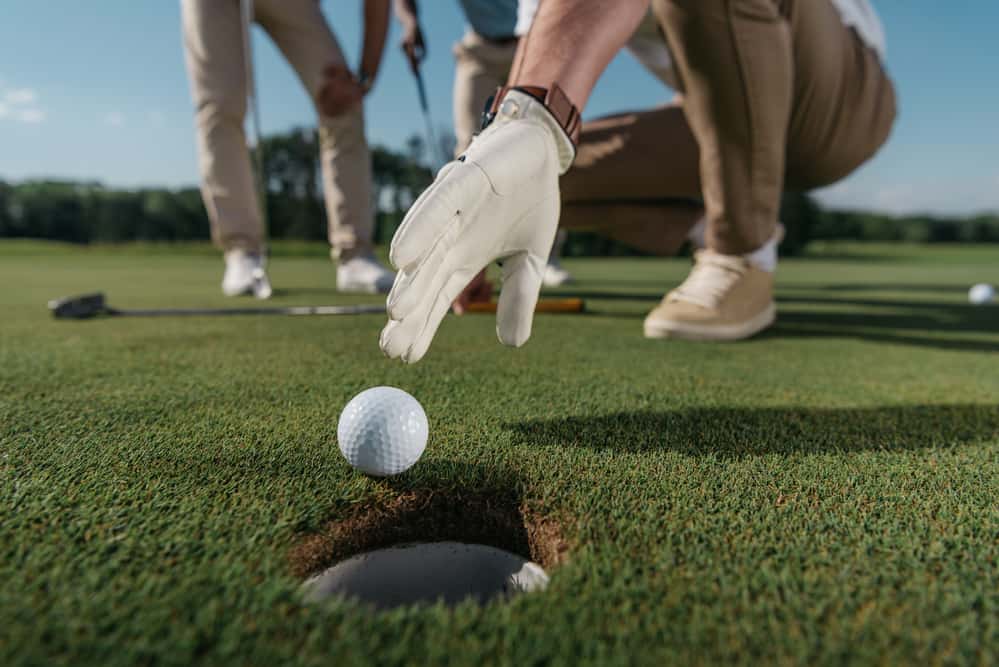 Professional golfers will change golf balls every five to six holes.
The modern golf ball technology can last for quite some time as the materials used to make these golf balls are more durable and resistant to cuts.
If you are a golfer who has a fast swing speed, you know that, at times, a golf ball can be cut from your speed, and it is important to have something in place that can hold up to your speed.
Pro golfers change balls every five to six holes unless something comes up that makes them change sooner.
Sometimes if a golf ball hits a tree, a cart path, or even a sprinkler head, it can be left with a mark.
A mark like this is an issue because it can have an impact on the ball's flight or spin.
For amateur players, this is not always a major problem in their game, but for the professional with millions of dollars on the line, it makes sense to have a new golf ball in play.
Professional golfers who find an imperfection on a ball may change it sooner.
In addition, caddies are well trained to look for imperfections on the ball and change it out if necessary.
The most important thing for professional golfers to remember is that when a golf ball is changed, it must remain the same type of golf ball.
With the one-ball rule in effect throughout all golf tournaments on the PGA Tour, it is very important to have only one type of ball in the bag.
How Often Should I Change Golf Balls?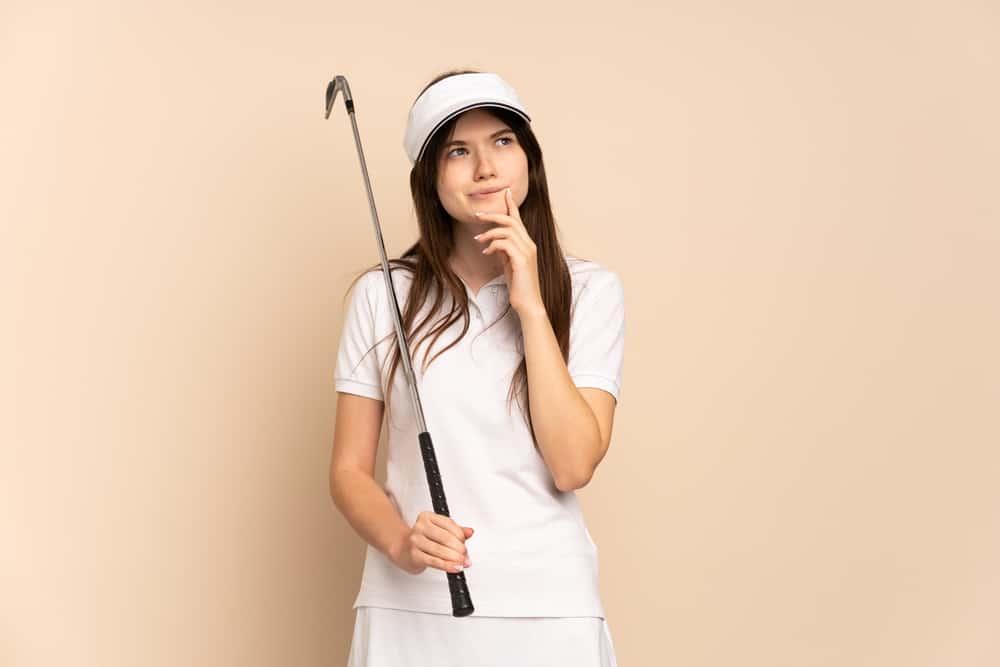 Now that you know professionals will change their golf balls every five or six holes, you may be wondering how often it makes sense for you to do the same.
Let's take a look at a few of the reasons you may want to change out your golf ball in the middle of your round.
1. Golf Ball Hit A Cart Path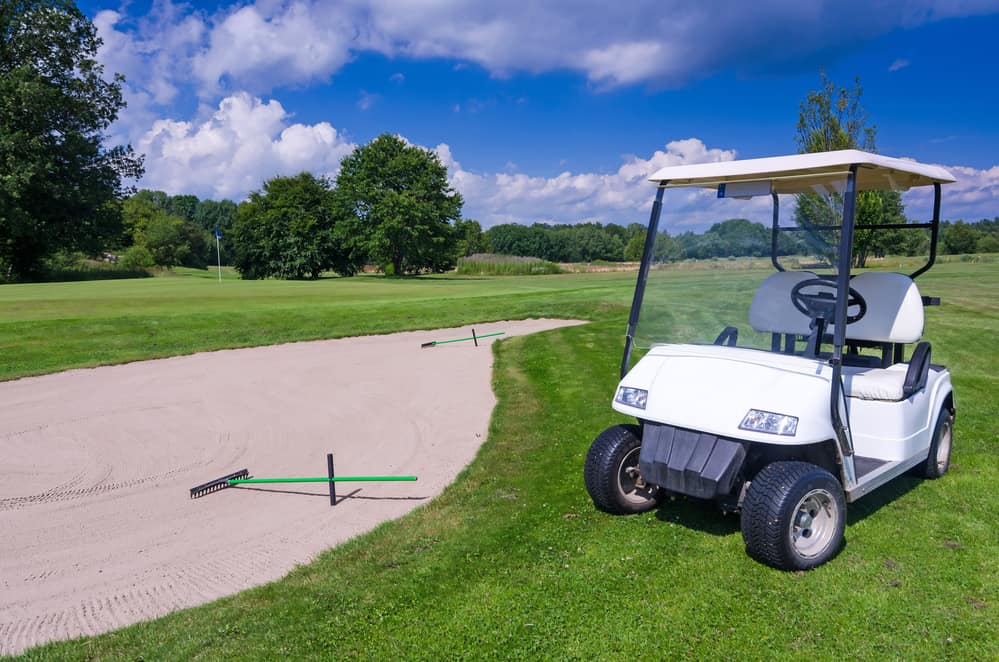 The most common reason for changing a golf ball in the middle of your round is that the golf ball hit a cart path.
Hitting a cart path almost always makes a scuff or scratch on the ball.
Sometimes this will be a small mark, and it won't have much effect, but the golfer should take a look and ensure that the dimple pattern is still accurate.
If your dimple pattern is no longer intact, you can start to notice a change in the ball flight or the general feel of the golf ball.
There are many golf courses with cart paths, and it is not uncommon to see this issue with a scuff mark on the ball.
When you find that your golf shot has been affected by a cart path, try to examine the ball as soon as you can and assess for damage.
When a golf ball hits a cart path, it will also depend on the type of golf ball you are playing and whether or not it has a soft or hard cover.
Some covers respond better than others to coming into contact with a path.
2. Golf Ball Hit A Tree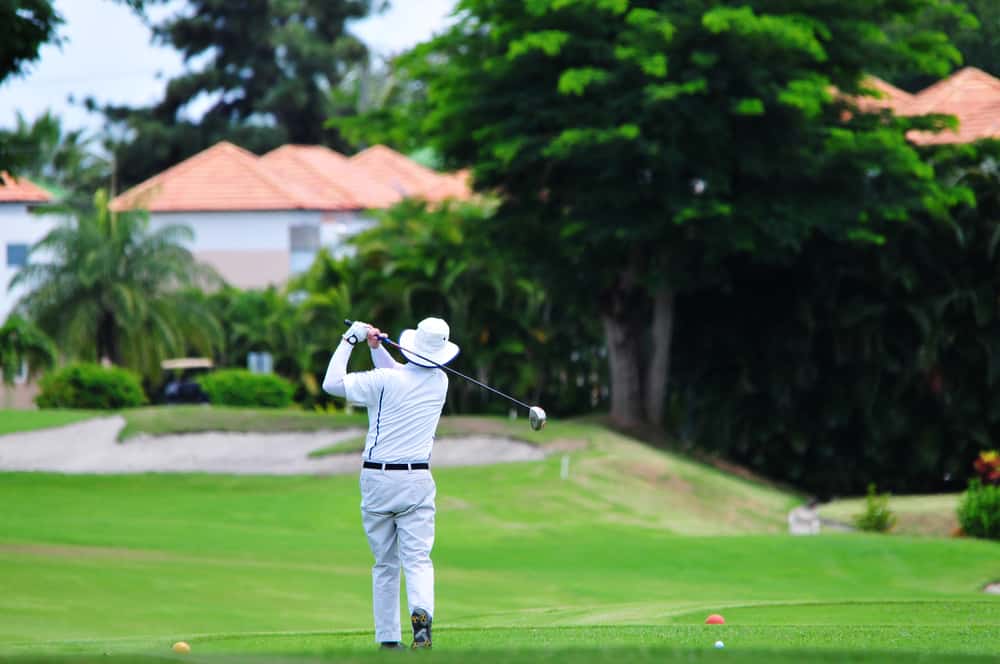 Another common occurrence is a golf ball hitting a tree.
When the golf ball hits a tree, it does not typically make as deep a scratch or indentation, yet it can still happen.
What we notice most on a golf ball that hits a tree is a spot in the dimple where the dimples almost seem as though they were flattened out.
If a golf ball is flattened, the ball flight is typically going to be inconsistent.
Most golfers know that when the ball hits a cart path, they are going to have to replace it.
However, very few players are aware of the damage that a tree can do.
Keep this in mind the next time you send your ball into the woods.
When you end up on the green, mark the ball and see what it looks like from a performance and damage standpoint.
3. Crack In The Ball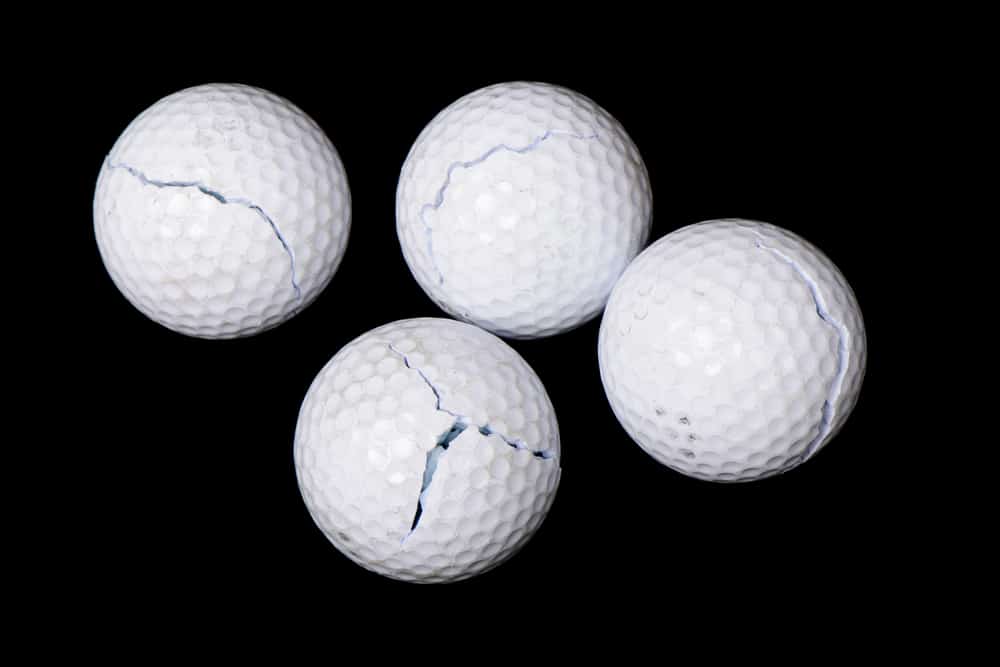 Most golf balls are highly tested and worked on to ensure that they almost never crack.
Twenty years ago, this was probably not the case, but with modern technology, cracking the golf ball is relatively rare.
Therefore, it makes sense for golfers to be aware of this and ready to change the golf ball if necessary, but not overly concerned.
For the most part, a crack in the ball will be rare.
4. Scuff Marks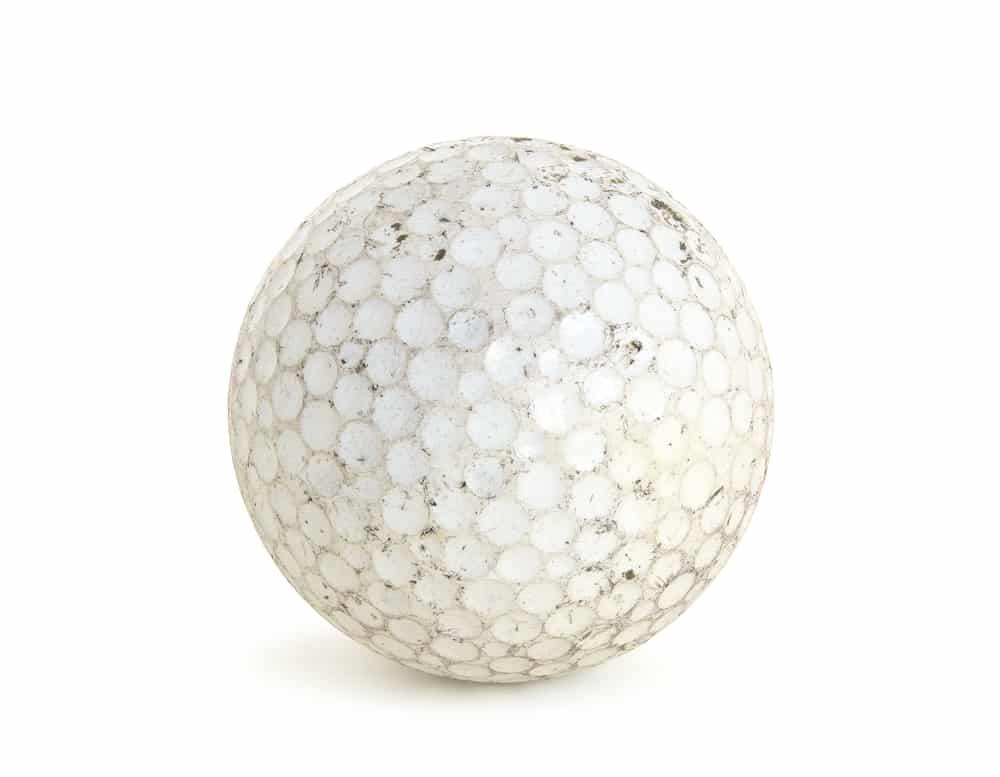 Scuff marks happen when you hit a poor shot or even sometimes when you hit a great shot, and the club face and dimples had an interaction that caused a slight scuff.
The scuff mark is something that can often be played with.
However, if you are playing in a golf tournament and are wanting to ensure that you don't miss out on any performance, you may want to ensure that the golf ball has no scuff marks.
Sometimes players feel as though these types of marks will impact the roll that the ball gets on the putting green.
5. After A Sand Shot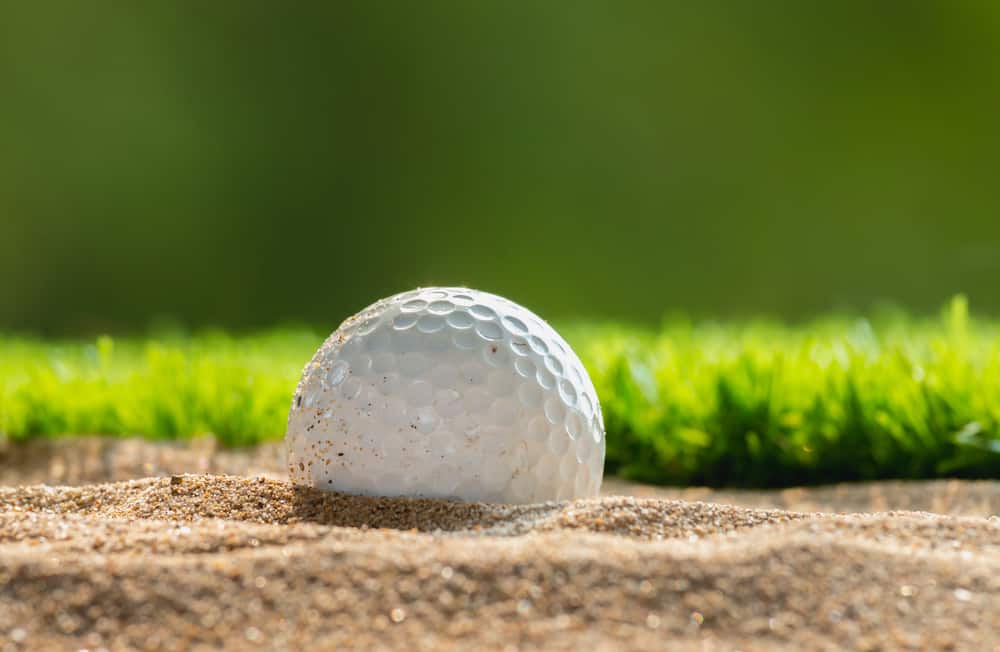 Some sand shots will cause sand to get between the clubface and the golf ball.
When this happens, it can scratch the cover of the golf ball.
After you hit your shot and your golf ball is on the green, make sure to check it to see if there are any marks from the sand.
Chances are these marks are going to be easily wiped off, but sometimes that is not the case.
Golf sand shots are inevitable at some golf courses.
You should not be overly concerned about hitting a sand shot and the damage that can be done to the ball.
Instead, take your full swing and try to get the ball as close to the hole as possible.
If it happens to scratch the ball, you can always change it out.
How Many Rounds Of Golf Can You Play With A Golf Ball?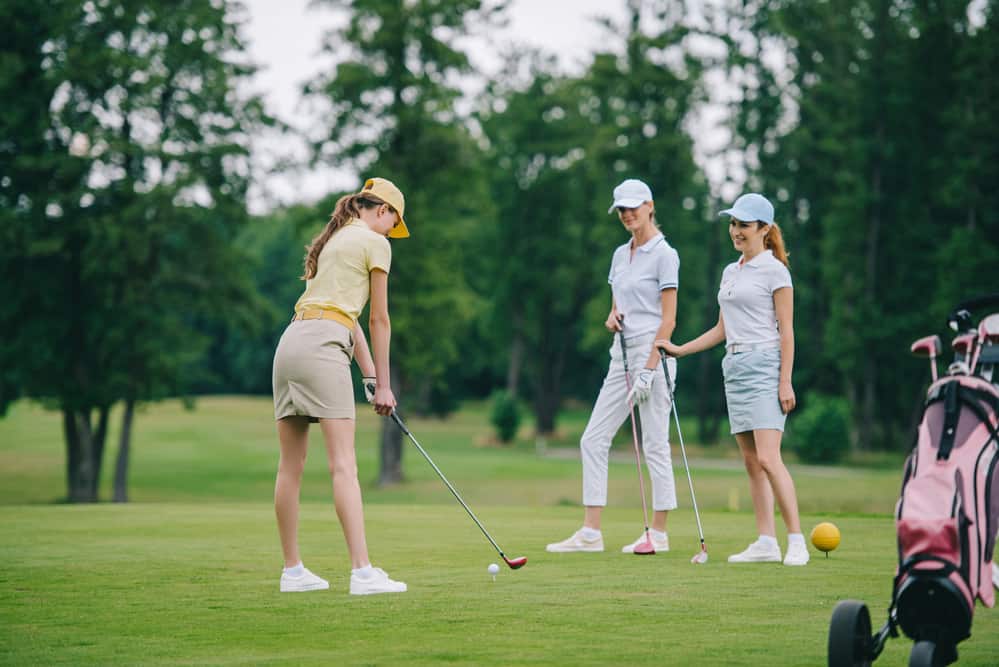 One of the major reasons that a golfer takes a ball out of play is that they have used it for a round and feel as though the golf ball is done.
However, have you ever stopped to think that the golf ball may actually still be good?
Think about how much money you could save if a dozen golf balls lasted for 24 or even 36 rounds of golf.
Of course, you will a few golf balls lose along the way.
Whether your course has water hazards or simply deep rough in certain areas, losing golf balls is common.
If you are able to keep your golf ball in play the entire time you are on the course, you should be able to get five to six rounds out of a single golf ball.
Pay close attention to the condition that the golf ball is in.
If it has scuff marks or scratches, then you will obviously want to take it out of play.
However, if a golf ball is simply a bit dirty but has nothing wrong with it, then you can continue to use it for your next rounds of golf.
Overall, try to aim for about five rounds of golf with a ball.
Not only will this save you money, but it also will help decrease the waste that all of these extra golf balls create in our environment.
Golf is a great game, but when there are millions of used golf balls with a tiny scratch that nobody wants, it creates problems.
Can I Change Golf Balls On Every Hole?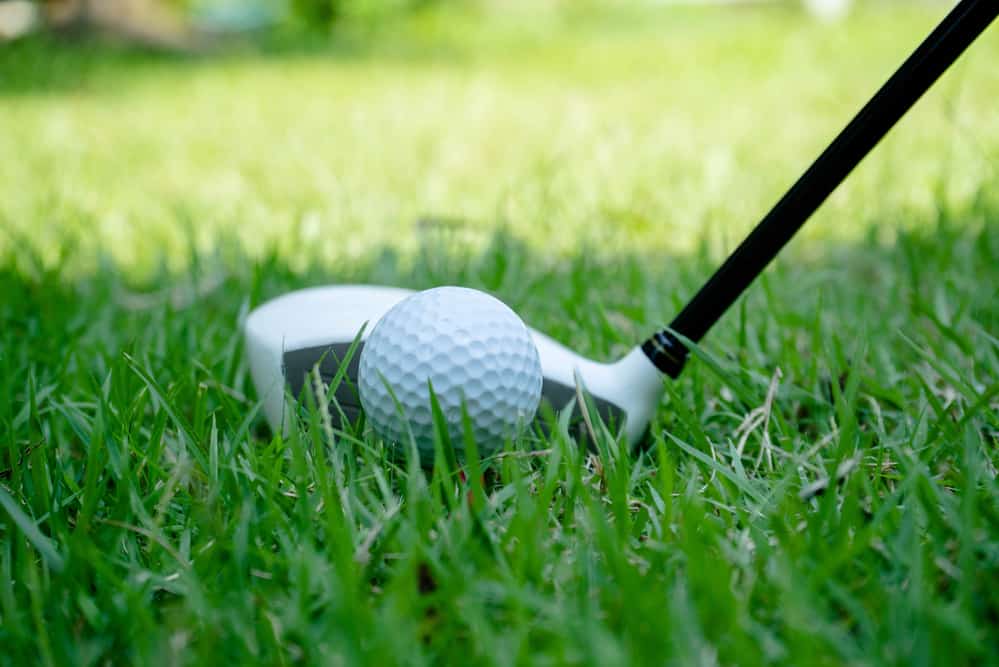 Have you seen the number of golf balls that are available to players?
There are dozens of golf balls on the market to choose from, and each of these golf balls has some important benefits for players.
Even higher handicap golfers who are new to the game will be able to feel the difference between a high-end premium golf ball and a cheap golf ball.
The premium golf balls on the market have a great spin around the greens and plenty of distance off the tee.
Cheaper golf balls or value golf balls may only have one performance benefit.
Changing golf balls on every hole is not the best option for golfers.
There are two issues here: the first is that, even though there are many different types of golf balls on the market that could potentially benefit your game, you can only use the same make and model for all 18 holes you play.
If you start your round with a Titleist Pro V1, you must also finish your round with a Titleist Pro V1.
You don't have to use the same golf ball, but the make and model of each one you use must be the same to make the game fairer.
Think about this for a minute and why hitting with a distance ball on a par 5 and a feel ball on a par 3 could give a golfer an unfair advantage.
The other problem with changing golf balls on every hole is that this is expensive and wasteful.
If the best players in the game are not changing golf balls on every hole, why would you need to?
The reason that the professionals change so often mostly has to do with their swing speeds and the ability to compress the ball considerably more than the average golfer.
The golf ball takes on a certain amount of wear that most average players will never find to be an issue.
Do High Swing Speed Players Need To Change Golf Balls More Often?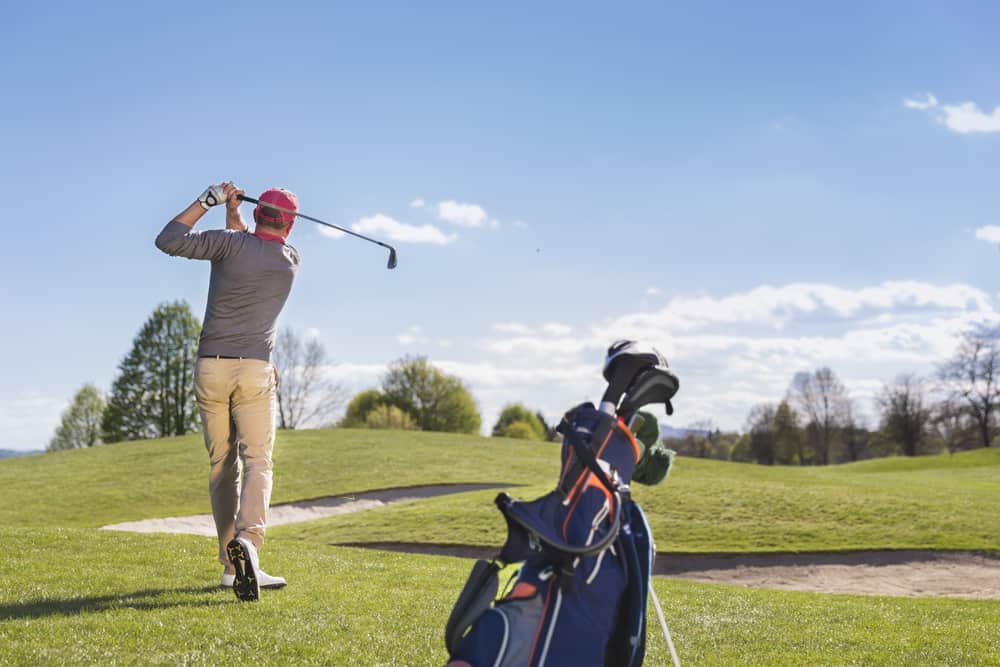 High swing speed players need to change golf balls more often because they beat up on the golf ball in a different way than a low swing speed golfer.
Even though high swing speed golfers may strike the ball perfectly, the overall impact that the club face has on the golf ball is harsher.
Essentially, golfers with faster swing speeds have a higher chance of cutting the ball, but it won't always be guaranteed that it would happen.
The best thing that players can do is to choose a golf ball that is well suited to their needs.
You can look for a ball that has a higher compression rating and something with a urethane cover.
These golf balls tend to be able to withstand the pressure that a higher swing speed player will put on the golf ball.
If you are very particular, you may want to plan on carrying a few extra golf balls in your bag for the next round of play.
How Many Golf Balls Should I Have In My Bag?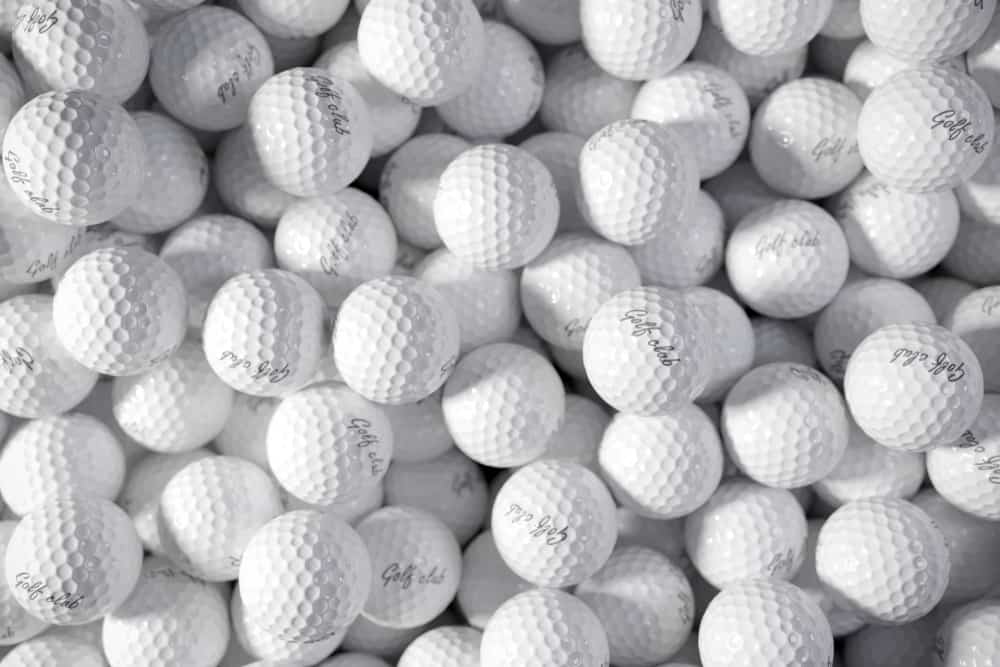 Most golfers are very surprised to clean out their golf bags and find that they have 30 or 40 golf balls in there.
This is not necessary and will just make it difficult to carry the golf bag around.
In addition, you may be stretching out the pockets are unnecessarily wearing the golf bag out.
Avoid all of this by simply carrying around nine golf balls with you in your bag at all times.
Most golfers will not lose more than nine golf balls in a round, even when they are having a rough day.
If you are going to be playing a golf course that has a lot of long carries over water, you may want to reconsider this number.
However, for the average player at an average course, the nine golf balls should be more than enough.
Always remember to fill your bag back up after a round of play, but for the most part, these nine golf balls should be all that you need.
Most professionals will also carry around nine to 12 golf balls in their bag, even though they will likely only use two or three golf balls during the course of a round.
Conclusion
Hopefully, you now have a little more insight into what a professional golfer does during the course of their round of golf.
If you are serious about golf and want to ensure that you are getting the best possible performance from every golf ball, you can change after a few strikes as well.
However, the chance that you will have a scuff or scratch on the ball is really only high when you are dealing with a cart path or interaction with a tree.
For the most part, the golf ball is going to remain in great shape throughout a few rounds of golf, especially with all of the modern technology we see on the market today.