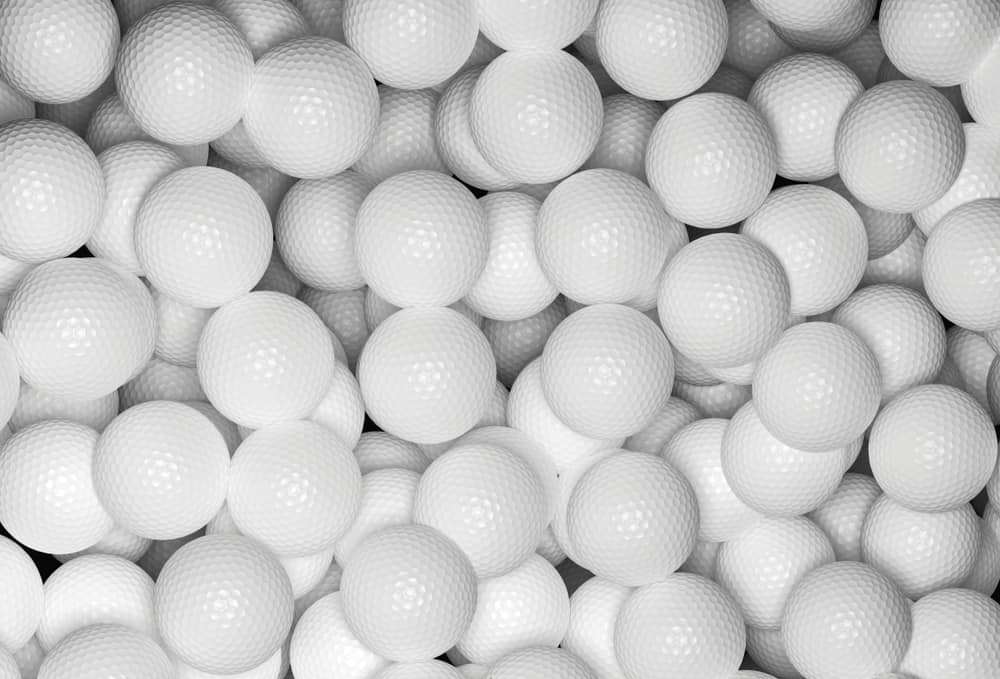 Do you have an entire bucket or bin of golf balls in your garage?
Most golfers tend to accumulate quite a few golf balls over time.
This often brings up the issue of whether or not these golf balls are still good.
Those dozens of golf balls in the garage with nothing to do with them could just be taking up space in your home.
We have put together a guide to help you know if your golf balls are still good and whether or not you should consider using them on the course.
Here is everything you need to know about whether or not golf balls go bad.

Do Golf Balls Go Bad?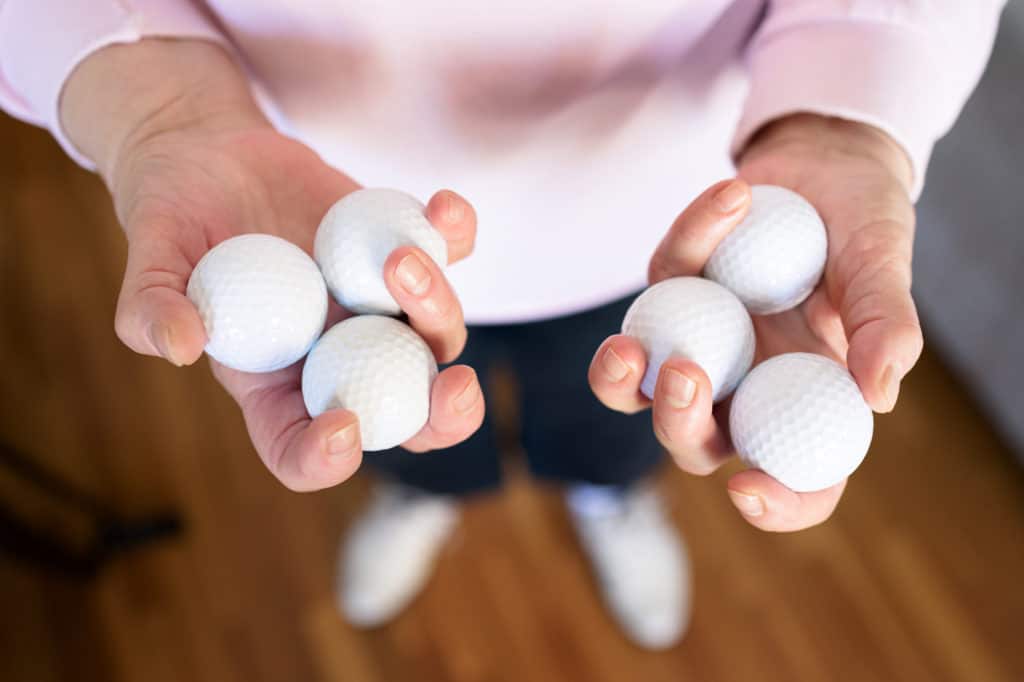 As long as golf balls are kept at the proper temperature and in the proper environment, they should not go bad.
Considering that even golf clubs will start to deteriorate over time, it's nice to know that you can purchase golf balls in bulk and have them to use for many years.
The only thing that you must make sure of is that you are storing the golf balls at a comfortable room temperature.
Golf balls are designed to be stored in a 70- to 80-degree environment if they are going to be kept for long periods of time.
Therefore, you can store your golf balls in the garage if it is climate controlled, but it is not the best place if there are large fluctuations in temperature.
What happens with the temperature changes is that the inside of the golf ball will expand and contract.
As this happens, you could see that the golf ball will start to deteriorate or fall apart over time.
The more of a controlled environment you can keep your golf balls in, the better the chance you have of being able to use the golf balls for many years.
Should I Buy Golf Balls In Bulk?
Some golfers like to purchase golf balls in bulk.
Typically speaking, you can get much better deals on products when you purchase them in bulk.
Most companies are going to give you a great deal when it comes to purchasing a lot of golf balls at once.
If you play golf every few days, you will go through a high volume of golf balls.
As long as you have a place to store golf balls in a somewhat temperature-controlled environment, it makes sense to purchase golf balls in bulk.
Another consideration to make is how much you like the golf ball you are purchasing in bulk.
If you end up with six dozen of a ball and then find out that it is not the perfect fit for your golfing abilities, you may be stuck looking to get rid of these golf balls.
For golfers who are very well established in the game and have been playing for many years, it is much easier to decide on a golf ball to play for the next few years.
For instance, many low handicap golfers will tell you that the Pro V1 is the best golf ball for their game.
The likelihood of them changing their mind about the performance of the Pro V1 and switching to another golf ball is slim.
If you can clear some shelf space in a temperature-controlled environment, go ahead and purchase some golf balls in bulk.
How To Tell If A Golf Ball Is Still Good?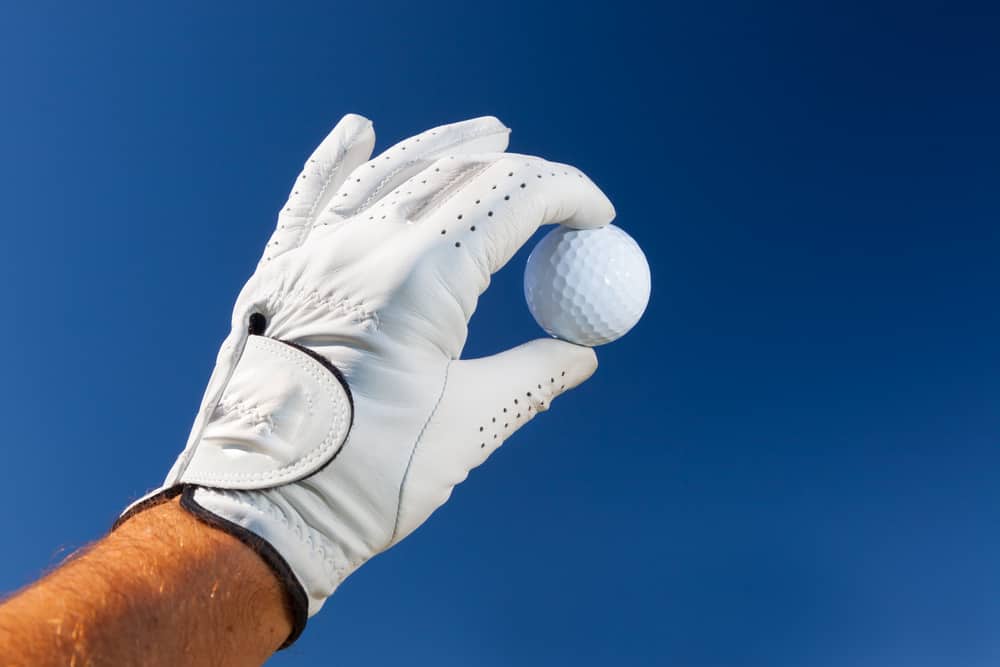 If you want to go through your bucket of golf balls and decide if they are still good, there are a few things that you can do to decide.
Taking the time to do a quick inspection of these golf balls is going to help ensure you don't run into any problems with them when you get to the golf course.
1. Outer Cover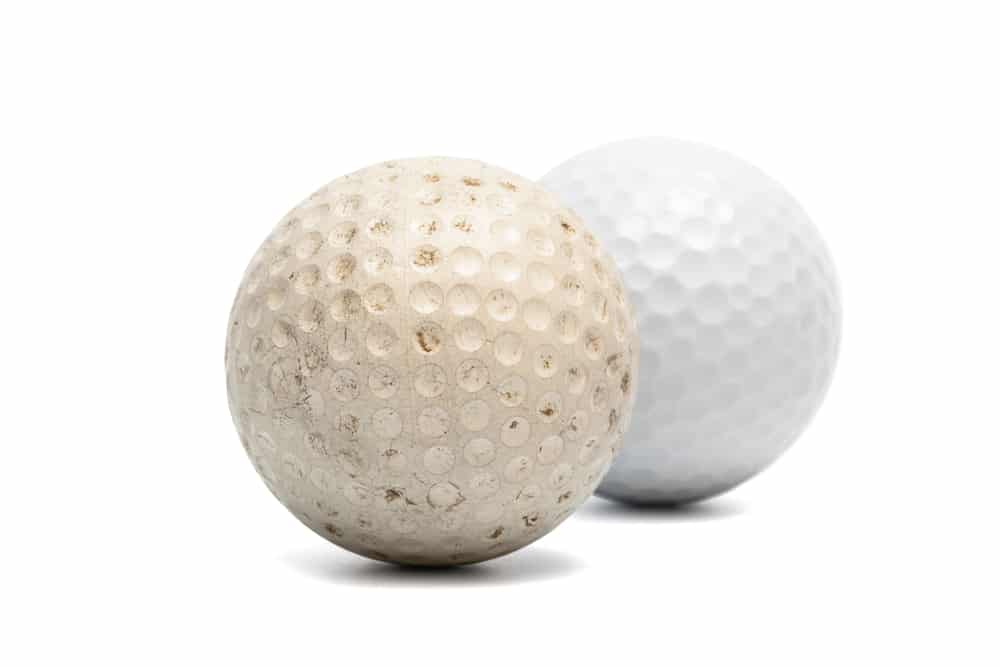 The outer cover of a golf ball is essential.
If the outer cover is damaged in any way, you will find that it can have a large effect on performance.
This is the only part of the golf ball that the club head makes contact with.
When you look at the outer cover of a golf ball, if it has any scratches, scuffs, or dents, it is not going to perform in the same way.
If your chipper or putter happens to make contact with the damaged part of the golf ball, you will almost immediately feel and see the impact on your golf shot.
The outer cover of an older golf ball can also start to lose the paint.
Although we don't really recommend using a golf ball that is losing its paint cover, it won't have too much of an impact on the overall performance.
The problem really becomes visibility and focus at setup.
Looking at a golf ball with paint peeling off of it can be a bit distracting and may not be worth using.
Sometimes after you hit a bunker shot, a golf ball can get scuffed and scratched.
If you just played a bunker shot, take a look at the golf ball, and see if it is still in good condition.
2. Distance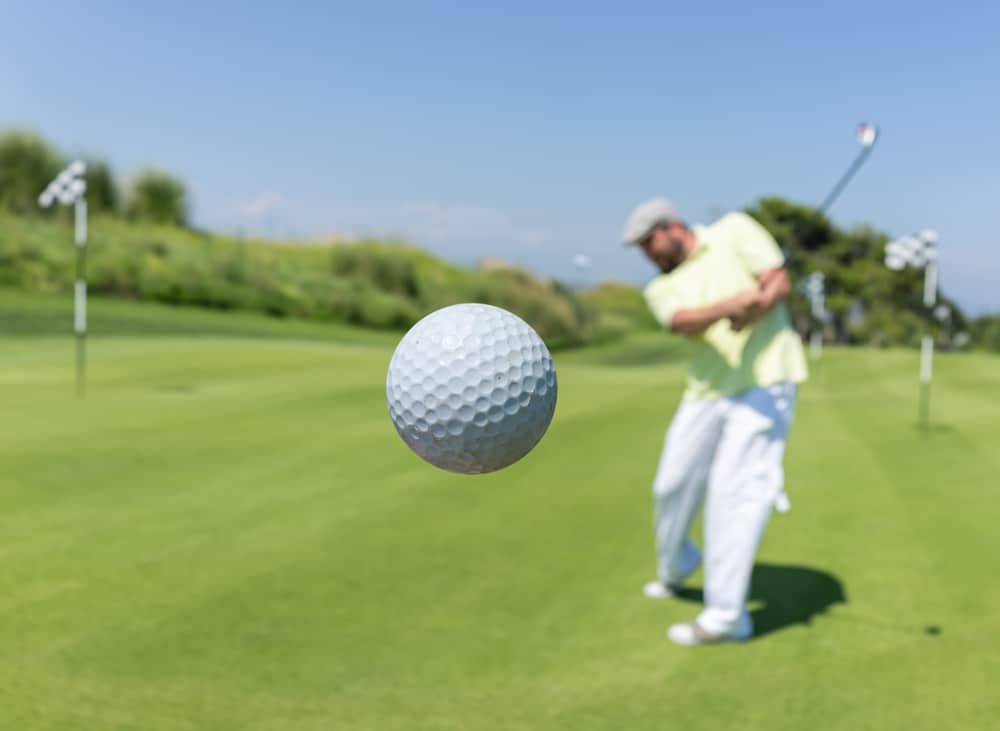 The distance that a golf ball can travel can be impacted over time if the ball is not kept in a properly controlled environment.
The problem with this is that you will likely not notice until you take the ball out on the course.
When you hit the drive off the first tee, you will probably notice that the way the ball jumps off the club face does not feel quite the same.
The carry, roll, and spin can be impacted by the damage that the heating and cooling of these golf balls can do.
Our best recommendation here is to try a few of the golf balls that you have leftover in the yard.
Sometimes just hitting chips around or hitting into a net will let you feel whether the golf ball is not quite right or it has a lot of performance.
3. Feel Around The Greens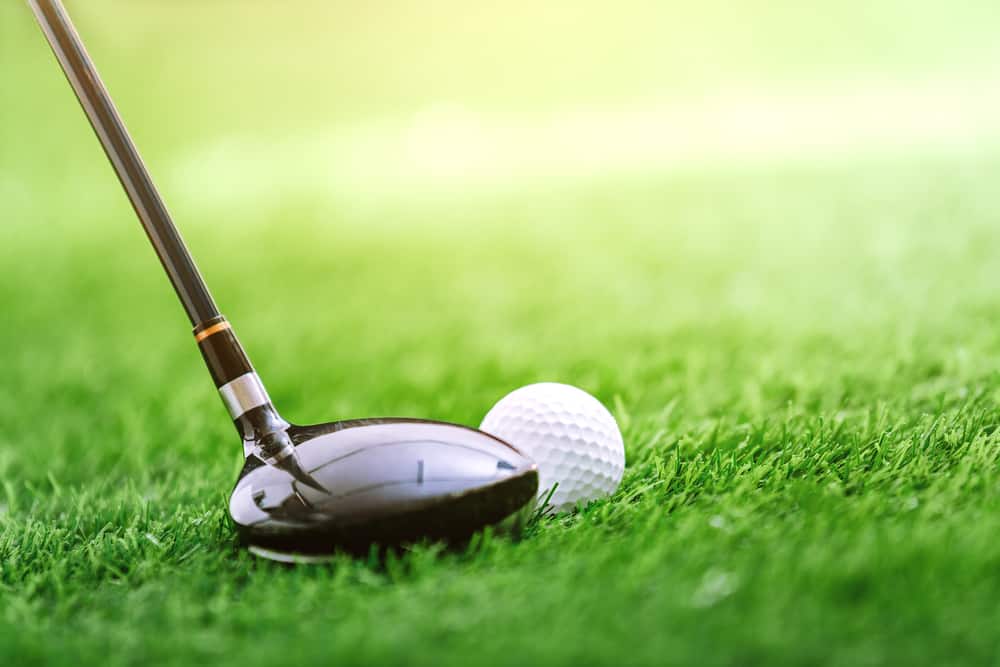 Feel around the greens is essential, and a golf ball that has gone bad may be too soft inside.
Sometimes when the golf ball expands and contracts too much, it can leave the ball with almost a mushy feel.
This feel won't be consistent around the putting greens, and it will leave you with quite a bit of dispersion in your shots around the green.
The best thing you can do to avoid issues like this is to take some golf balls to a short game practice area and see which feel good and which don't.
Some of the differences are going to be related to the manufacturers that make the balls, but you should still be able to feel if any golf balls have completely gone bad.
4. Model/Make/Year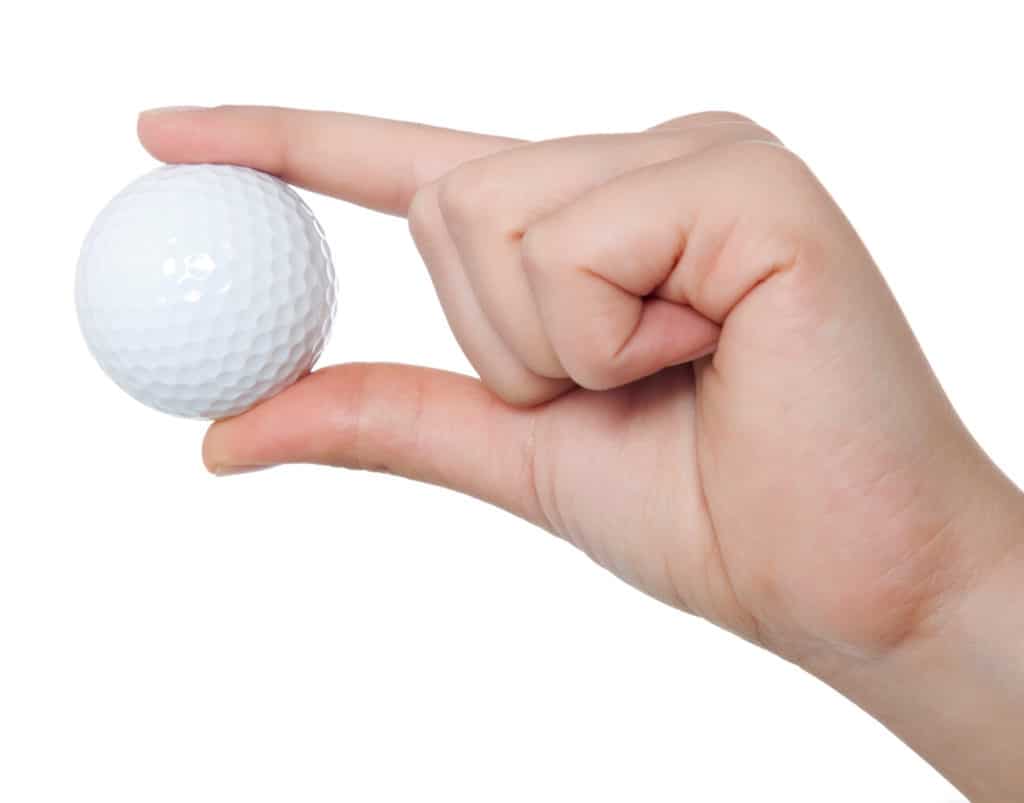 If you look at a golf ball and you don't recognize the make or model, it may be worth doing a quick Google search.
If this ball has been out of production for thirty years, chances are it is not going to have the same performance benefits that a new golf ball would.
Even though you may not be able to say that this golf ball has gone bad, it certainly will not go as far, straight, or high as a brand-new golf ball just released to the market will go.
As we mentioned, golf balls that are not stored in the proper environment are going to lose their effectiveness.
Do you have any way to ensure that these golf balls were kept in the right conditions for the last 30 years?
Golf balls like this should be put in a shag bag and used for practice around the yard.
Most players like to have brand new golf balls to play with, backup golf balls for when the first golf ball goes missing, and then practice balls for use around the house.
Starting the round off with a brand-new golf ball can be good for your mindset and the technology that the golf ball has.
Once you reach that first water hazard or the hole with the out of bounds all down the right side, you may need to put another ball into play, so this is where you can use the older models that have not yet gone bad.
How Many Rounds Can I Use A Golf Ball For?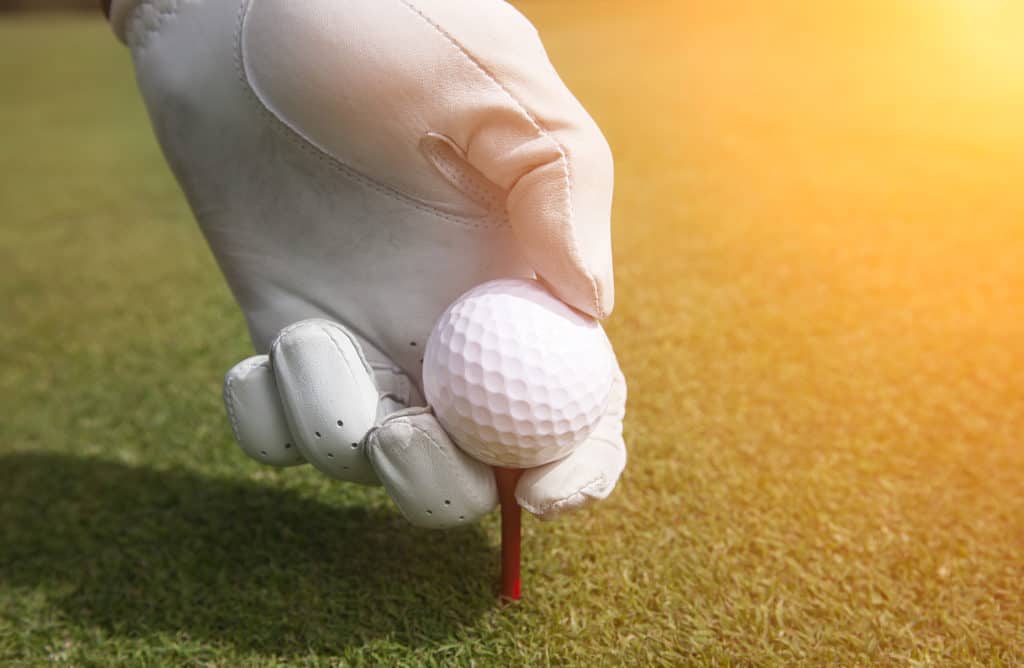 If you pay attention to golf ball technology and the way that it changes from year to year, one of the major things that companies work on is durability.
If golfers have to pay $20–$50 for a dozen golf balls, they want to ensure that they can use these golf balls for quite some time.
This means that the idea of playing with one golf ball for only one round is a thing of the past.
As long as the golf ball is in good condition at the end of the round, you can put it back in your bag for another round of golf.
If you are a good enough player that you are not losing golf balls each time you play, you will be able to make a dozen golf balls last for twenty rounds or more.
This is a concept that actually has some players buying more expensive golf balls.
Since it makes sense to purchase quality and continue to use the golf balls over and over again, it could save you some money.
One thing to keep in mind is that if you are playing in a tournament where the one-ball rule is in effect, you will have to use the same model and type of ball for your entire tournament.
Most golf balls should work for two to three rounds before you need to replace them.
Of course, if you play on a track that has lots of island greens and water hazards, you may only want to purchase cheap golf balls as each round, some of them will go missing.
Will Freezing A Golf Ball Help To Preserve It?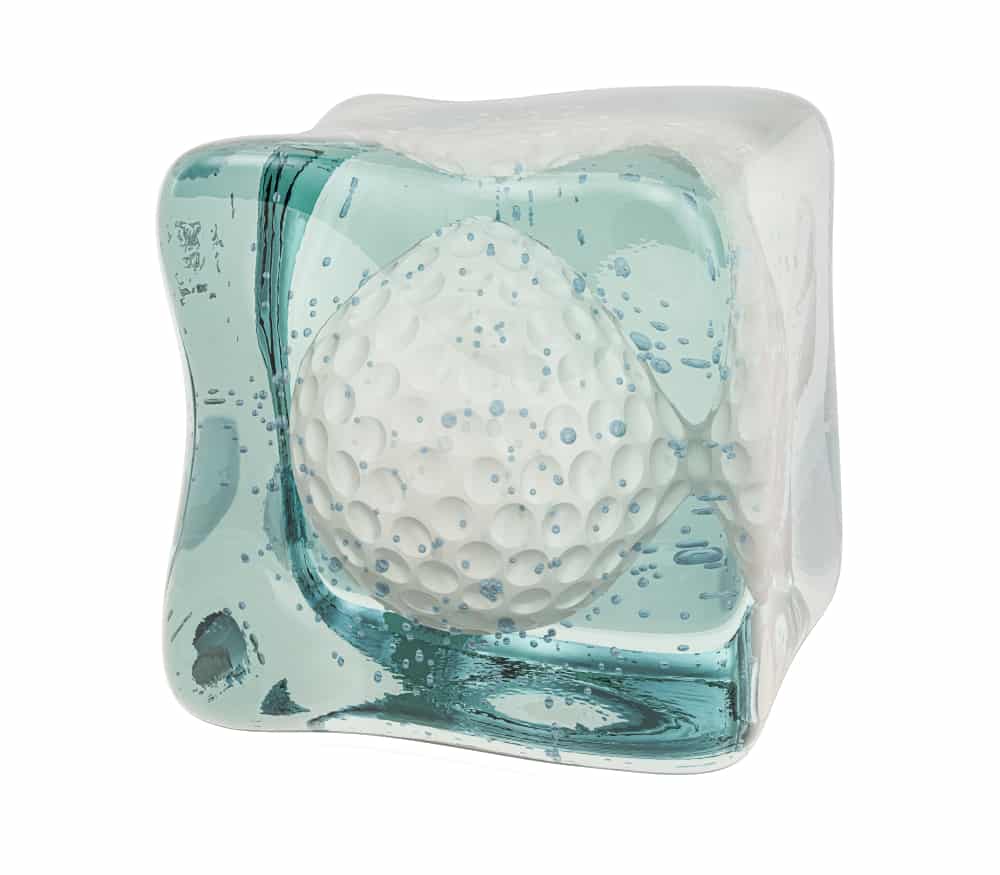 There was a myth put out years ago that freezing golf balls will help preserve them.
This concept left golfers everywhere with freezers filled with golf balls, but it really didn't do much to keep the golf balls in new condition.
The freezing concept was supposed to help prevent the golf ball from expanding and contracting all that much, essentially preserving it.
After the fact, it was discovered that freezing a golf ball can actually damage the interior of the golf ball and cause issues with moisture and cracking.
To avoid this, all you need to do is keep the golf ball at a temperature where nothing like this can happen to the ball.
For instance, a closet shelf in an insulated, heated, and cooled home is a perfect location for golf balls.
Your family will also be quite happy that you no longer have a shag bag filled with golf balls sitting in the freezer.
What To Do With Golf Balls That Have Gone Bad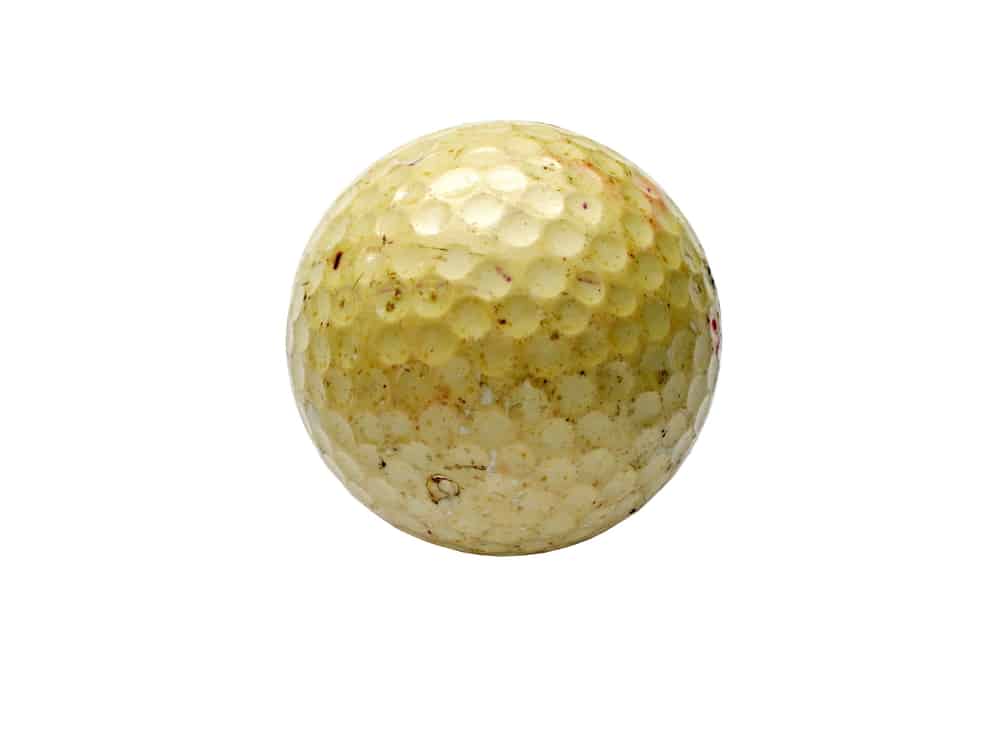 If you go through your pile of leftover golf balls and you find that many of them have gone bad, you will be left trying to find a solution to this issue.
One of the best things you can do with old golf balls that are no longer good is to donate them to a local program.
There are some driving ranges that will take the balls, refurbish them, and use them at their practice facility.
Other programs will collect the golf balls and use them for junior golfers who are just learning the game during clinics and other instructional programs.
These programs end up going through quite a lot of golf balls.
Since they mostly work on fundamentals and basics, perfect distance and flight from a golf ball are not always essential.
Therefore, golfers end up not needing the perfect performing and responding golf balls.
Golf balls take a very long time to break down and disappear.
Instead of taking your old golf balls and dumping them in the woods somewhere, try to find a useful solution that will help someone out.
The used golf ball market is huge, and if you actually have quite a few golf balls, you will want to ensure that you take advantage of selling these.
You can get some good money for them and then use that to purchase your next dozen golf balls.
Conclusion
Hopefully, you can now see that it takes a lot for golf balls to go bad.
For the most part, you can play with your golf balls for many rounds before having to replace them.
The most important thing to remember is that if you are going to store golf balls for an extended period of time, make sure you keep them in a temperature-controlled environment.
Keeping the golf balls in a hot garage or a car can lead to some deterioration over time.
When you take this golf ball out on the course, you will notice decreased distance, inconsistent feel around the greens, and a prevalent issue with ball flight.
With all the time you put into your game and the money spent on greens fees, don't play with a golf ball incapable of giving you the necessary performance.